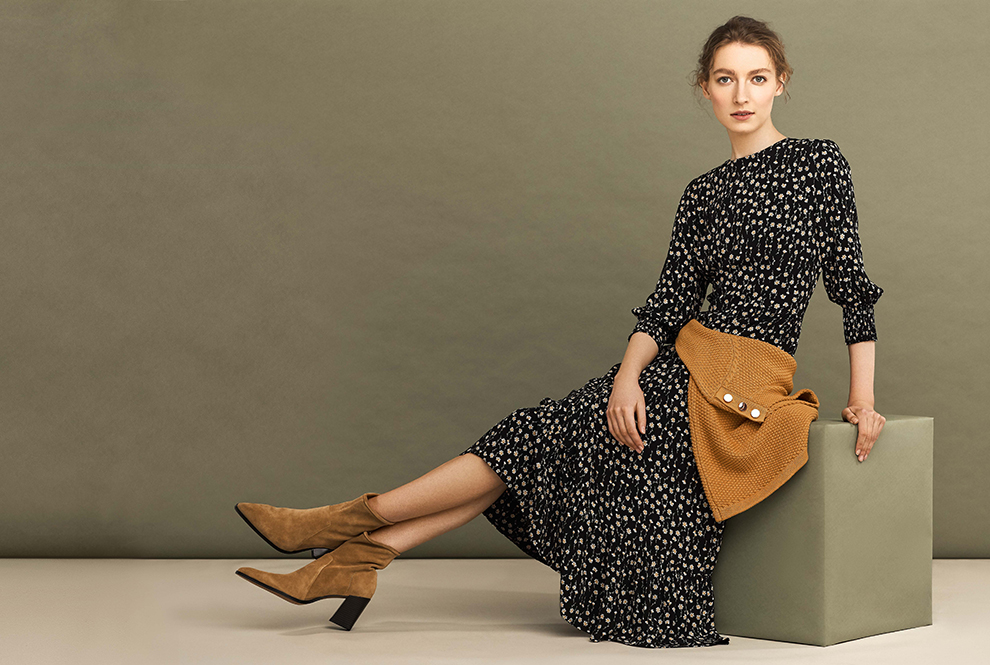 Dress to impress no matter the season read more
As the days start to get longer and the mercury begins to rise, it can be difficult to find an outfit that is suitable for the unpredictable weather. However, the transition between winter and spring doesn't have to be so hard. We have a few easy tips for creating a perfect transeasonal wardrobe that will have your style needs covered, no matter the temperature.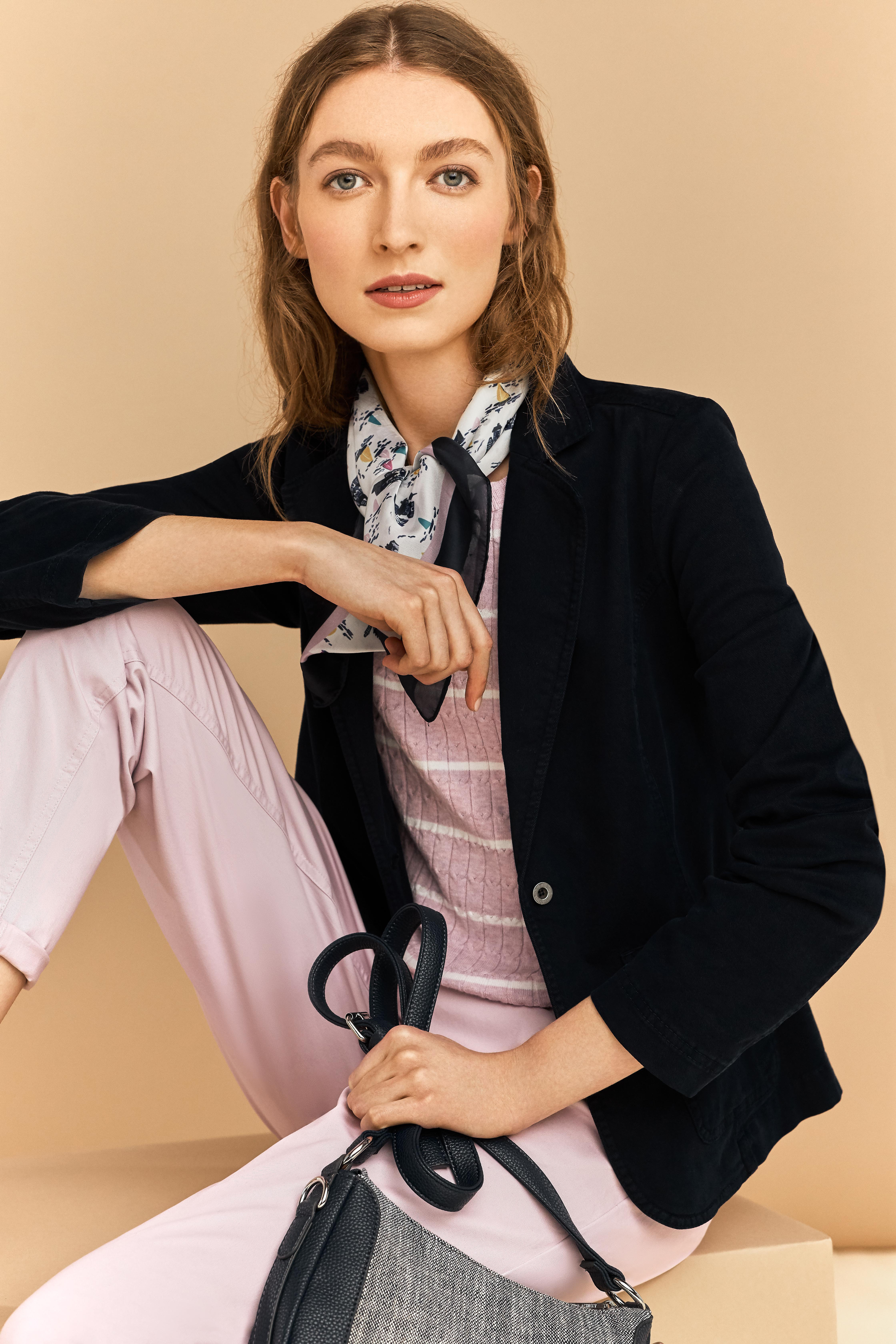 Start introducing pops of spring colour
Just as we see our summery colour palettes transition into the deep browns, dusky pinks and burnt oranges for Autumn; now is the time to start introducing elements of the spring colour palette into your wardrobe. Pairing delicate floral prints and pastel hues with darker winter tones can create ensemble with contrast and drama—perfect for stepping into spring with a bold new look.
Our Isle of Wight collection features a colour palette with a mix of wintery tones like navy, grey and lupin with spring hues like lilac, saffron and pale aqua.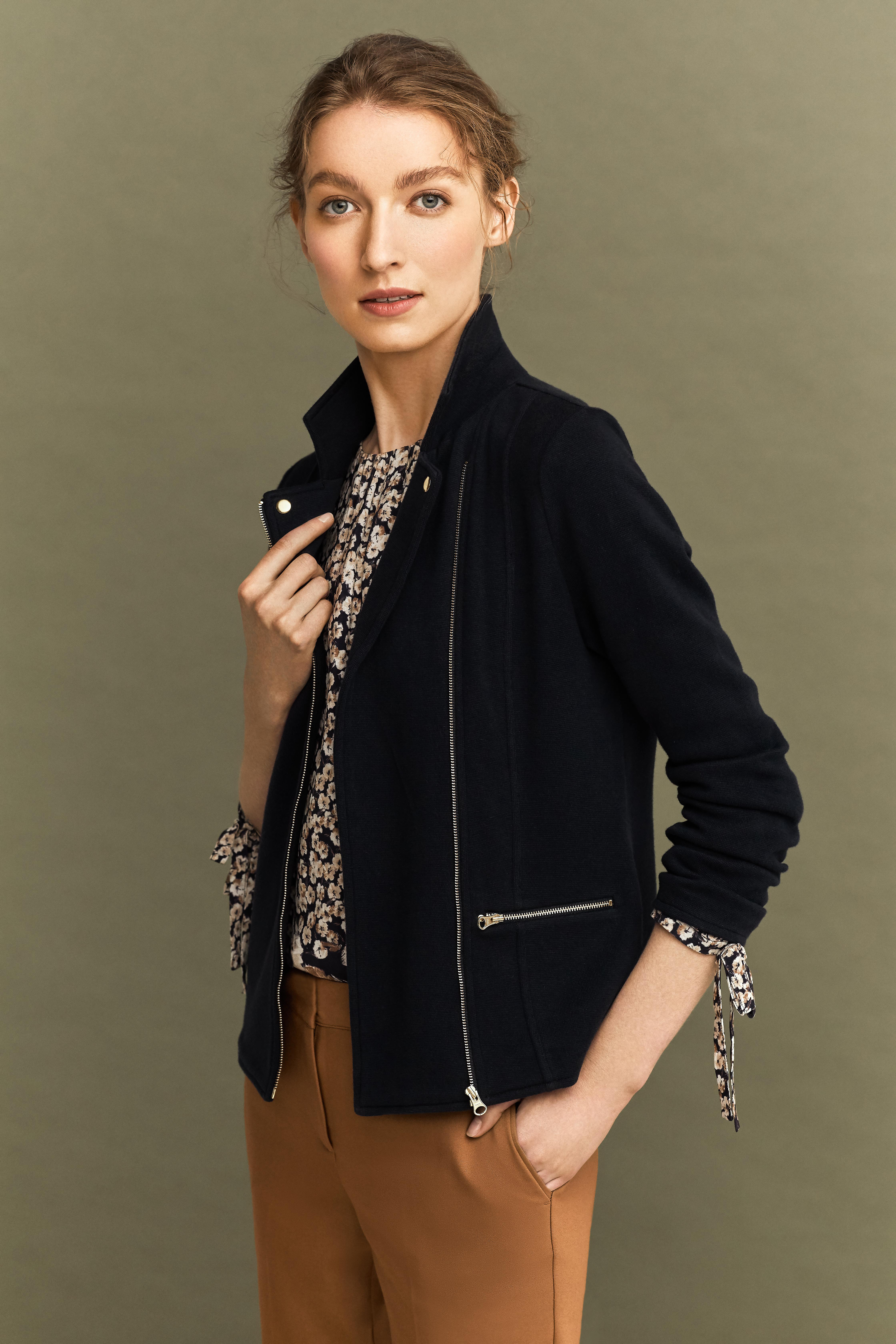 Layer it up
An essential part of any transitional wardrobe is a carefully curated collection of fashionable layers. As the temperature warms and bulky down jackets take their place at the back of the closet, it's time to embrace cardigans, lighter jackets and silk scarves as a way to layer up while what remains of winter slowly fades. For a sophisticated look, layer up your neutral tones and pair with some simple gold or silver accessories.
Our Café Crème collection is a neutral lovers dream featuring a colour palette of ivory, nutmeg, dark blonde and navy. The collection features a number of stylish cardigans, jackets and gilets—as well as some beautiful separates.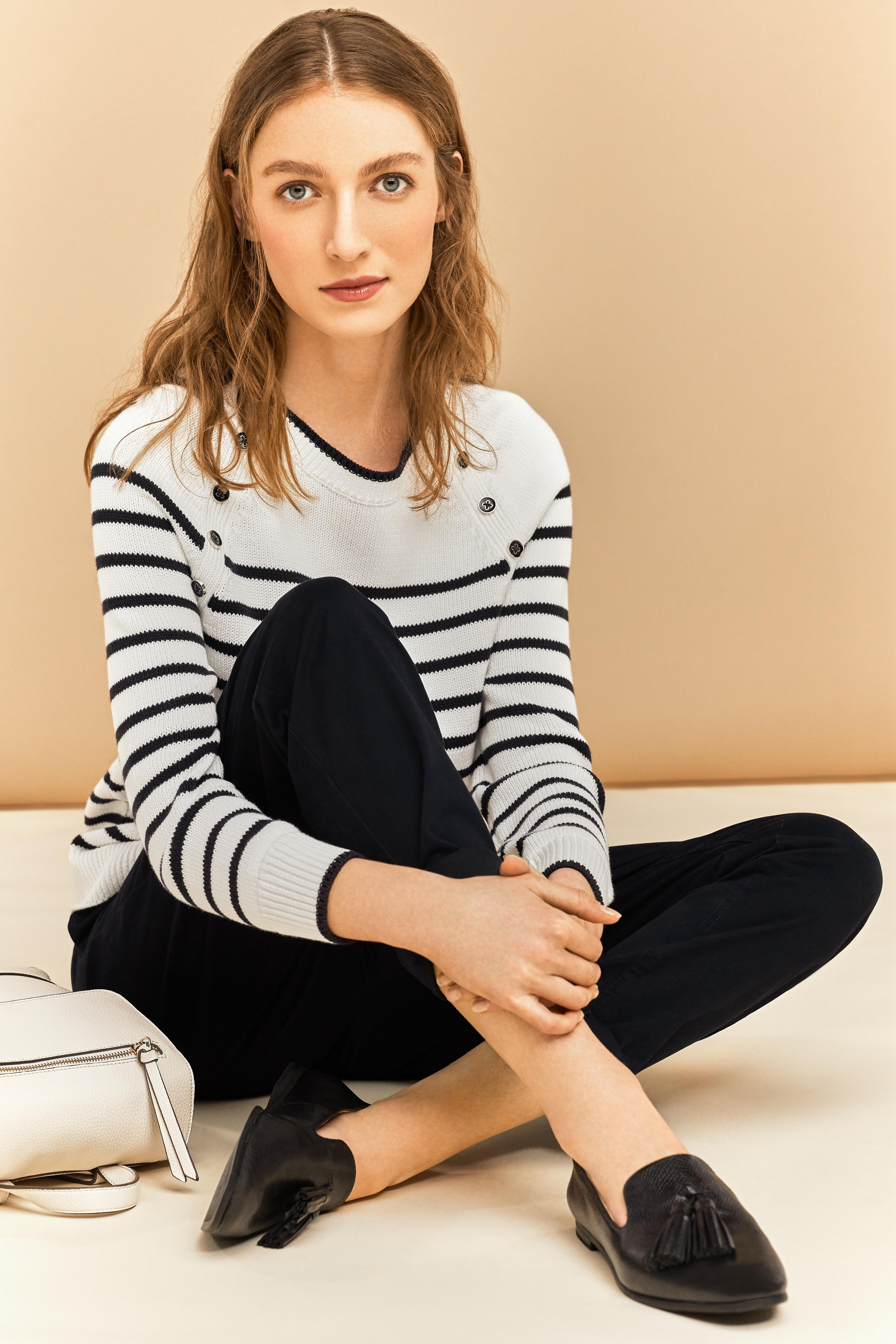 Keep it simple for a sophisticated look
Make like Audrey Hepburn by having a few classically elegant outfits at hand for those days when you need to make a mad dash out the door. Pair a simple striped jumper with a tailored pant and finish off with a simple pair of flats for a classic look that will never go out of style. A detailed long-sleeved maxi dress with a comfortable pair of boots is the perfect outfit to have at the ready for those spontaneous coffee catch ups with friends.
Our Isle of Wight collection features a number of classic shapes and prints—perfect for forming a transeasonal capsule wardrobe of sophisticated looks.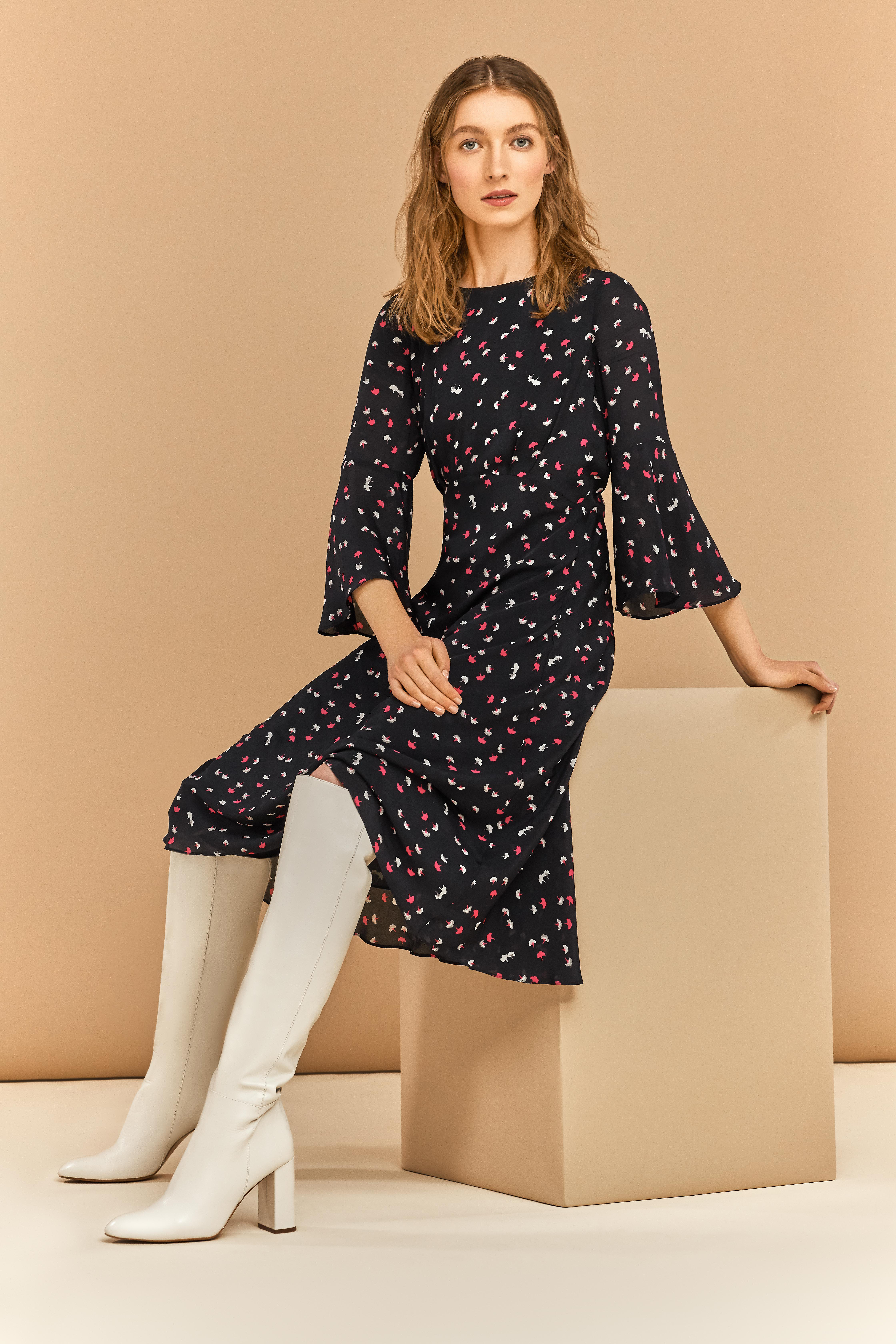 Midi-dressing for all seasons
They say as the temperature drops so do the hemlines. The opposite is also true as we approach the warmer months. A classic midi-dress or skirt is essential when creating the ultimate transitional wardrobe. For cooler weather, pairing your midi-dress with a pair of knee high boots is the perfect way to keep the winter chill at bay. When the weather begins to warm up, simply swap out your winter boots for a cute, strappy heel or a pair of comfortable ankle boots.
Our Walled Garden collection is filled with pops of green, fuchsia, navy, and violet—perfect for adding a bit of colour back into your wardrobe. The collection featured floaty blouses, vibrant midi-dresses, cosy cardigans and a collection of stylish jackets.
What do you think of these outfits from our new collections? Let us know in the comments below.