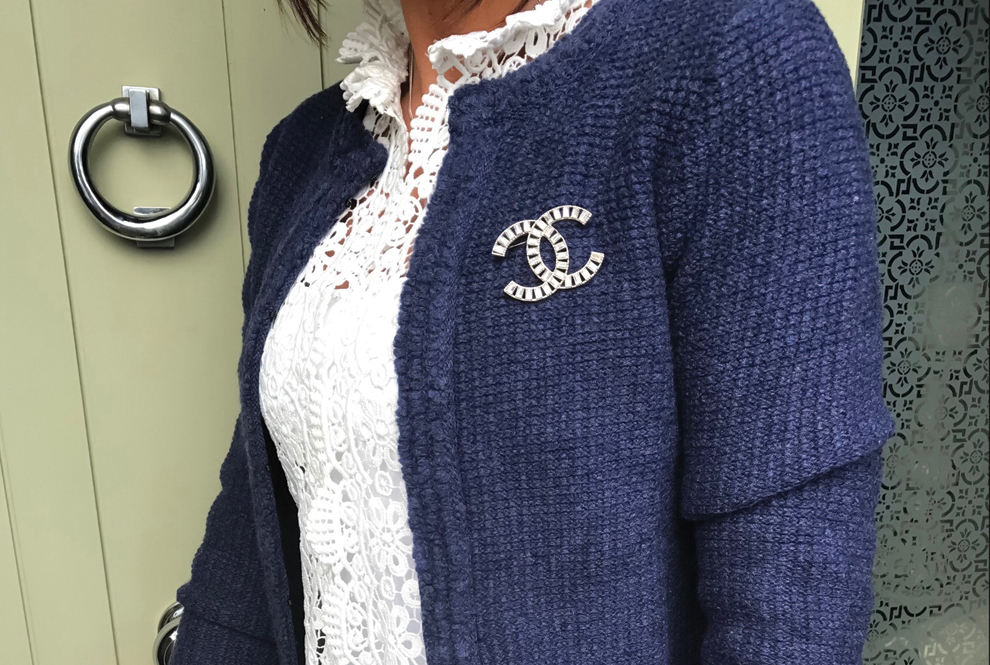 See which SS17 pieces Jane is recommending... read more
Back in November, you may have seen our SS17 Press Show here displaying our new collections which are steadily landing now. One of the lovely bloggers who came to the show was Jane from My Midlife Fashion who expressed an interest in a lot of our fashion collections. Jane has written us a post on the press show and also how she's styling some of our new SS17 pieces…
Hi ladies! Seeing as we're fast approaching the end of January, I thought it would be fun to share with you some pictures from Laura Ashley's press day, which I attended back in November & show you what they have in store for us over the coming months.
You may recall that I've featured their AW16 collection here & over the past few months I've found my grey wrap coat so useful for throwing on over most outfits – smart or casual that it's fast earnt a place in my wardrobe & replaced a few old coatigans.
As I mentioned in my previous post-Laura Ashley is definitely worth keeping on your radar for timeless, well-made pieces & for fellow ruffle and lace lovers you'll see from the snaps I took at their press day there's lots coming in store to keep us happy.
In fact there's already a few new in pieces that are catching my eye starting with this stunning pintuck lace blouse. Just perfect for teaming with boyfriend jeans, an oversized cardi & trainers for a casual every day look or paired with a biker jacket, heels & cigarette pants for a smarter occasion.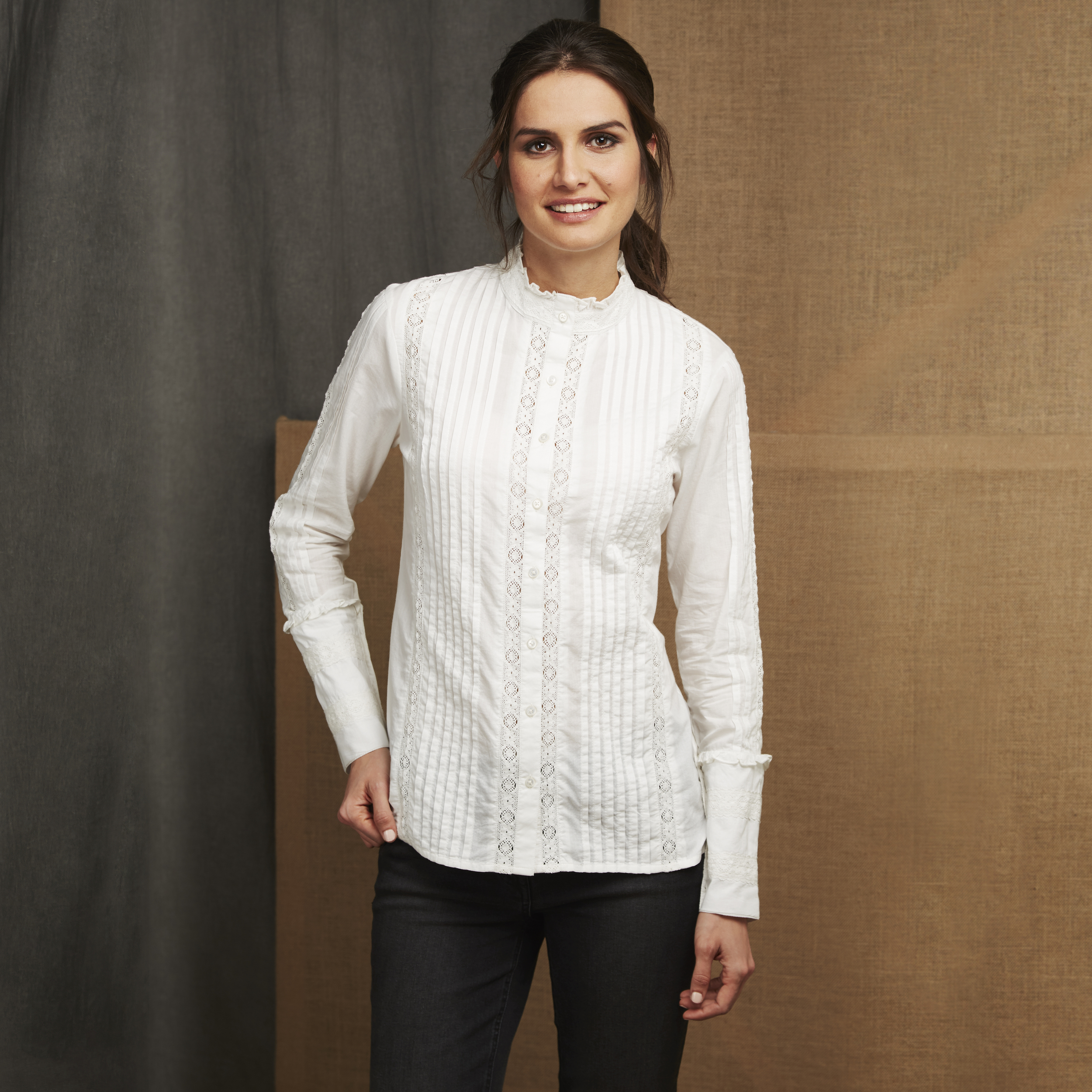 I also love the idea of this knitted ruffle dress – perfect for pairing with ankle boots & a biker jacket not to mention so cosy & easy to wear during these cold & dark days.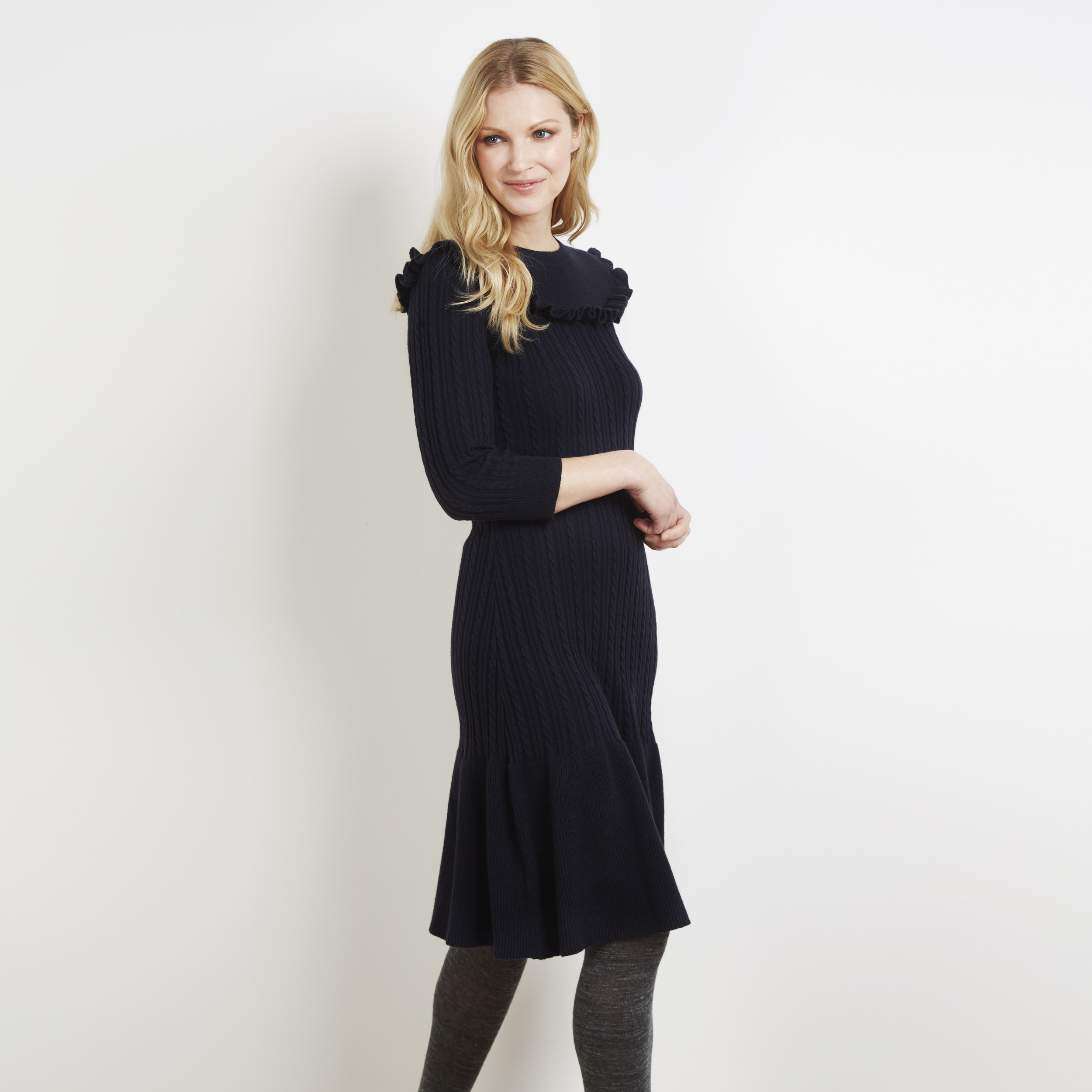 As I've already mentioned there's lots of temptations from their new collections already hitting their stores. These next few photos were also taken at their press day & I thought I'd share them with you so you can see what Laura Ashley has in store for us in the coming months.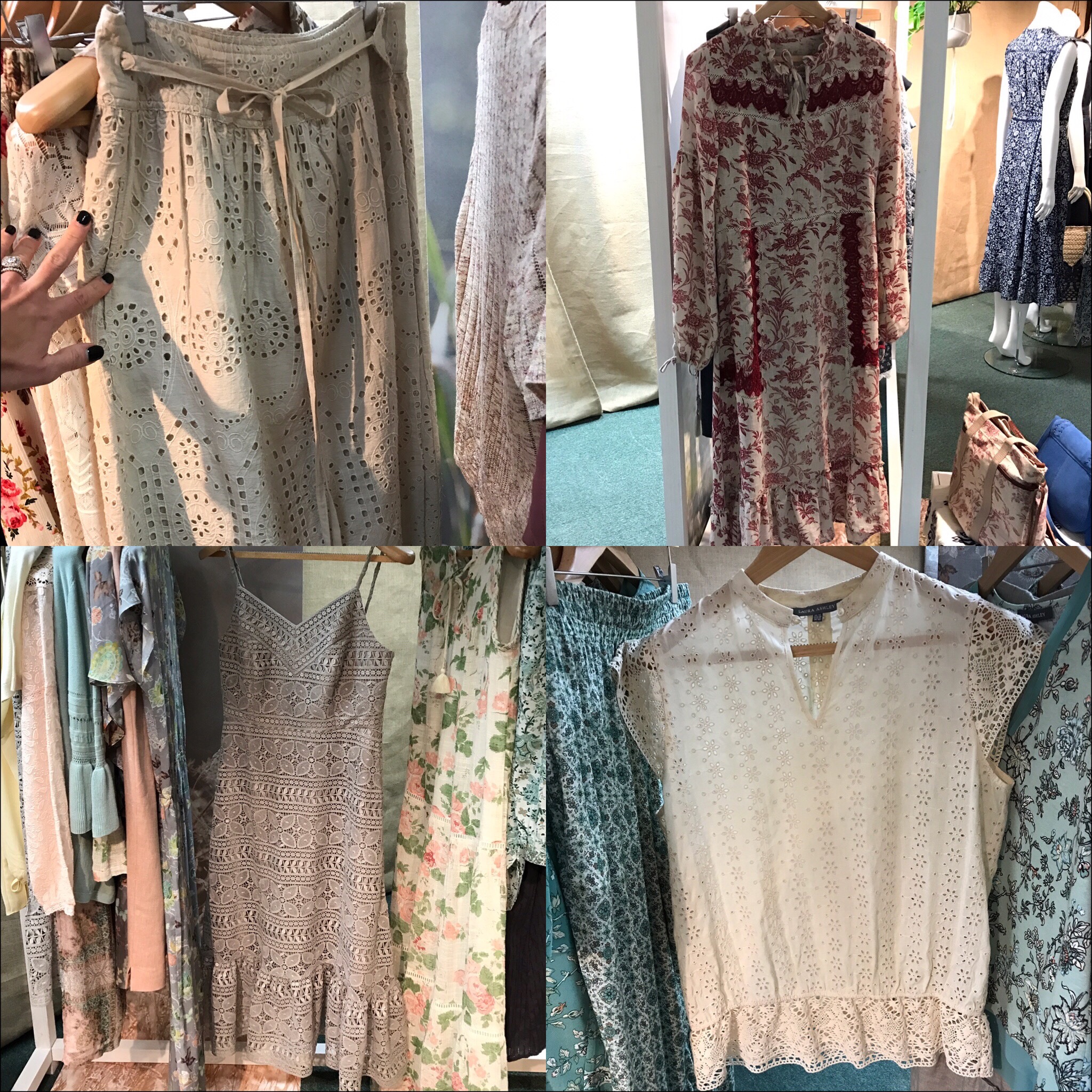 How pretty is all this lace detailing set to hit their stores later in the year? I'm already thinking the grey lace dress would be perfect for Ladies Day & firmly have my eye on the navy maxi dress for holidays.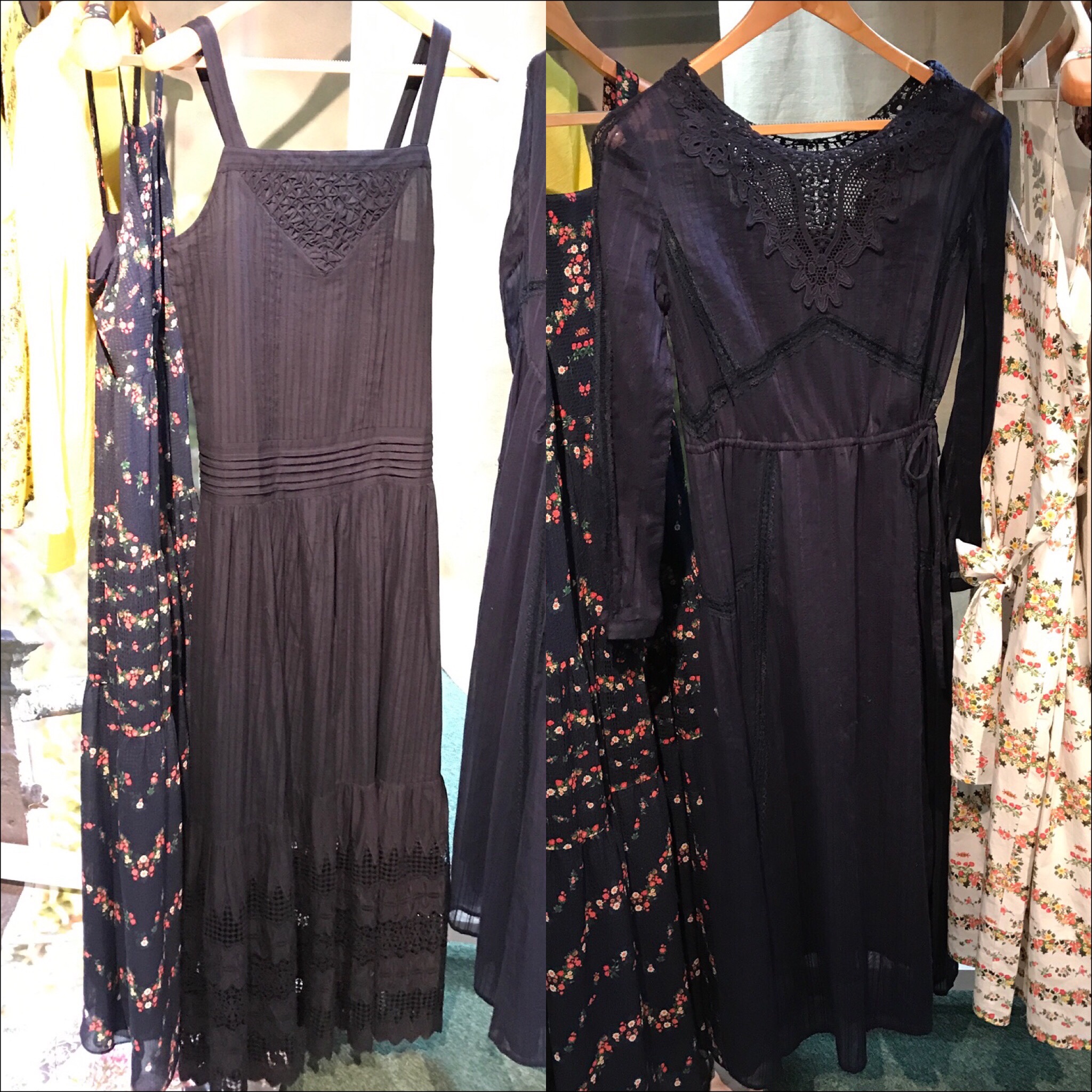 Now I've been lucky enough to have been sent a couple of pieces from Laura Ashley to style & needless to say it was a hard decision deciding which two pieces to pick but in the end I picked the Suede Cross Body Bag. I don't know about you but I find cross body bags extremely useful to own, as who doesn't find it easier being hands free & like I say it's perfect for injecting new life into old winter favourites as you can see from the below images. It really does transform a plain grey outfit.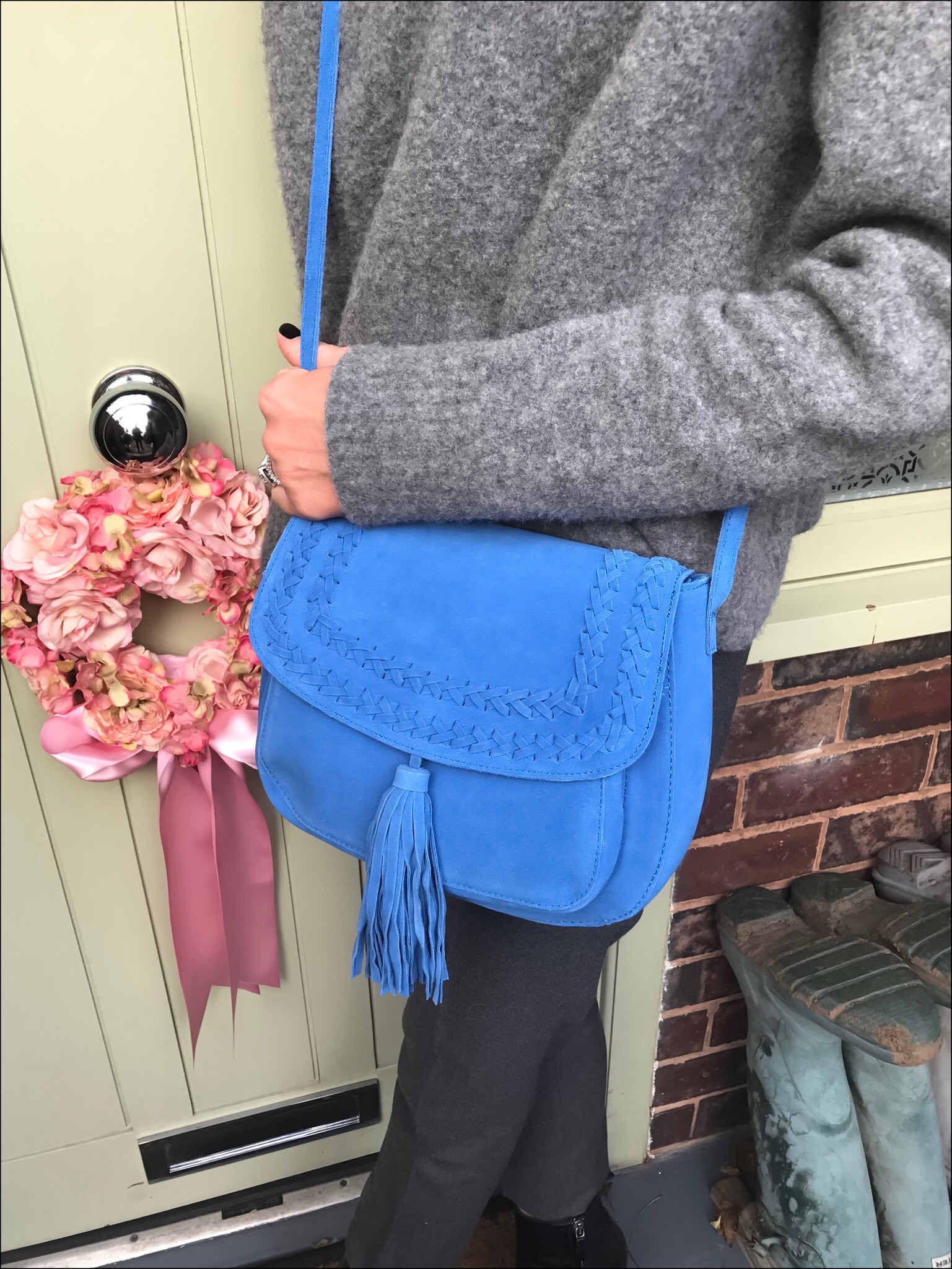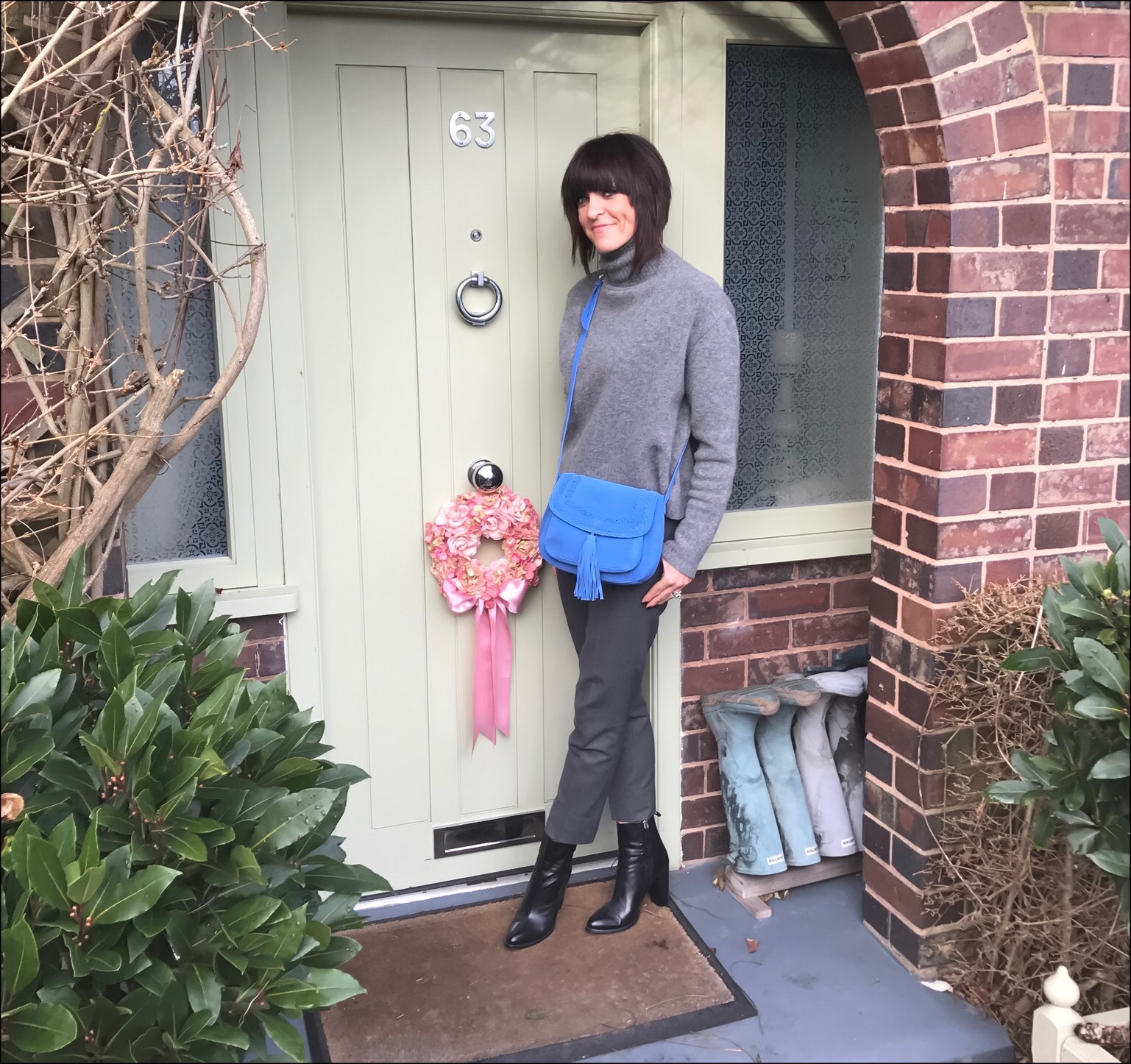 Me being me, the second piece I just couldn't say no to was their knitted jacket.  As you all know by now I have a huge jacket weakness & this knitted beauty is perfect for dressing up or down.  Plus it's such a lovely shade of blue it's ideal for teaming with all the greys, blacks & navys hanging in my wardrobe.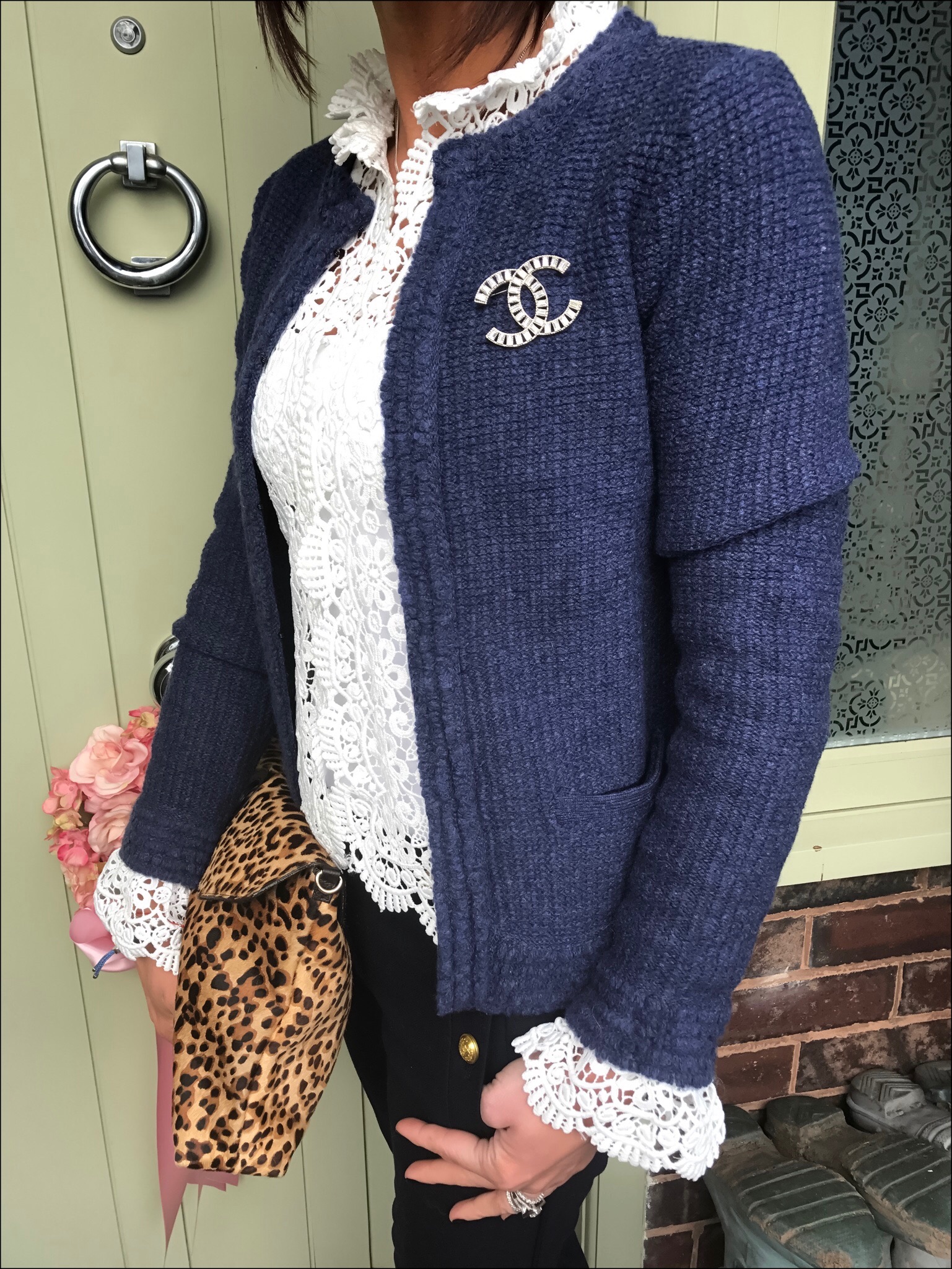 I'm actually wearing the jacket today & for it's first outing I just couldn't resist dressing it up by pairing it with my cropped kick flare navy trousers & lace detailed blouse & adding a leopard print bag for a bit of interest.  Size wise I'm wearing an 8 & would say it's true to size.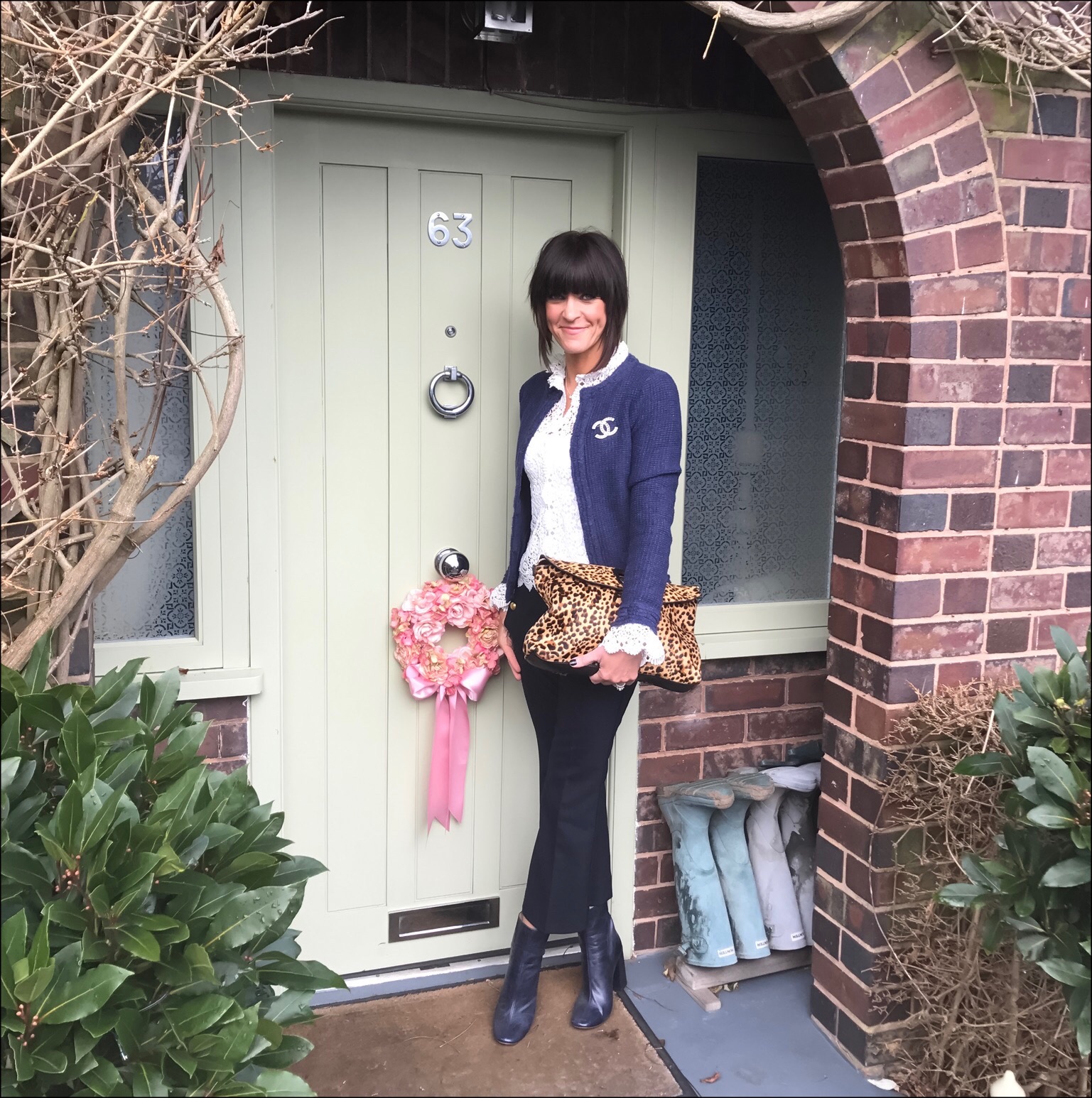 So ladies have you spotted anything that takes your fancy?  I must admit I'm seriously contemplating investing in the white pintuck blouse as I just love the idea of dressing this down for everyday & we all know you can never have enough white blouses/shirts can you, as they're just so useful! 😉  I'd love to know if you've spotted anything that takes your fancy.
Right I'm off to finish the day.  Happy Thursday ladies, have a good one!
Doesn't Jane look fab?! What are your thoughts on Jane's styling tips? Let us know below or on Twitter @LauraAshleyUK