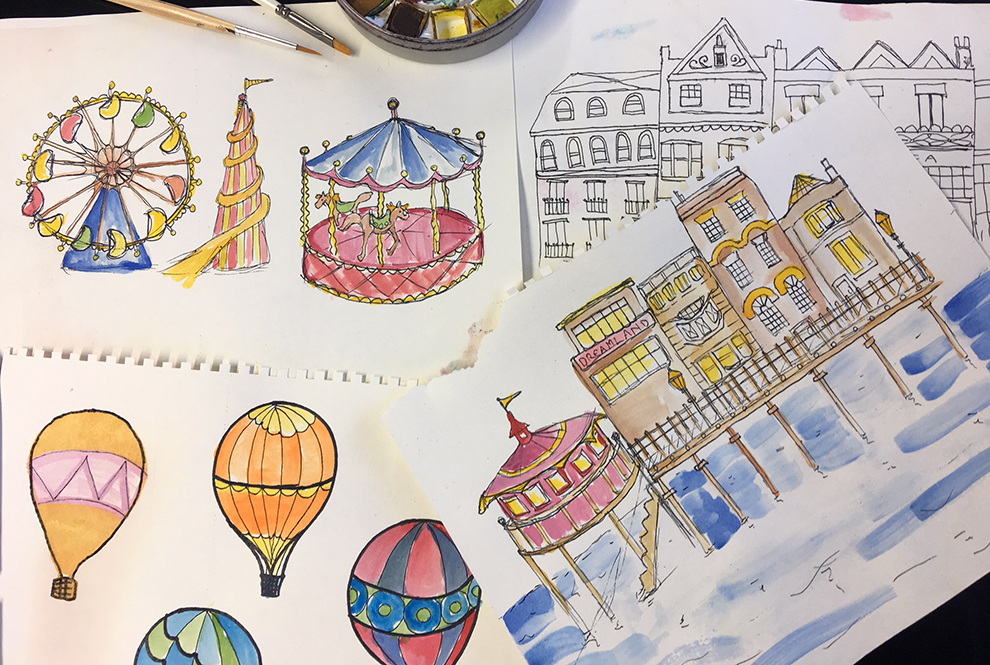 See our fantastic new Margate print pieces read more
This spring summer we couldn't think of anything more appropriate to wear than our new season fashion featuring this stunning new Margate print.
When we think of summer we think of the seaside and there's nothing we like more than heading to the beach and having a little dip in the sea. Our print designer Bree headed to Margate one day sketchbook in hand for a lazy day in the outdoors. Although she was attracted to this seaside town for the Shell Grotto and vintage Dreamland she couldn't help feeling inspired by the scenery she saw so she put pen to paper. The result is this gorgeous hand-drawn design brimming with charm and nostalgia. Featuring waterfront buildings and lofty air balloons this print is bursting with summer holiday memories.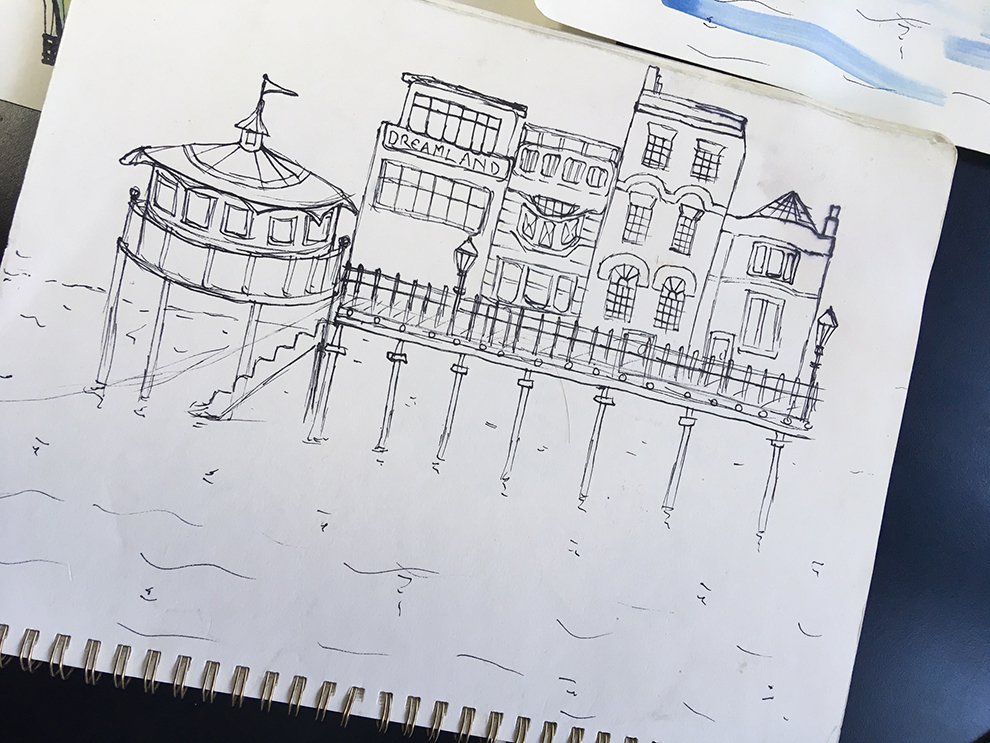 The gorgeous pink and blue stripes are a nod to nautical and really help capture the fun element of this British seaside town. These 3 Margate print pieces sit perfectly within the Harbourside collection and create statement pieces you'll be wanting to wear again and again.
Blouse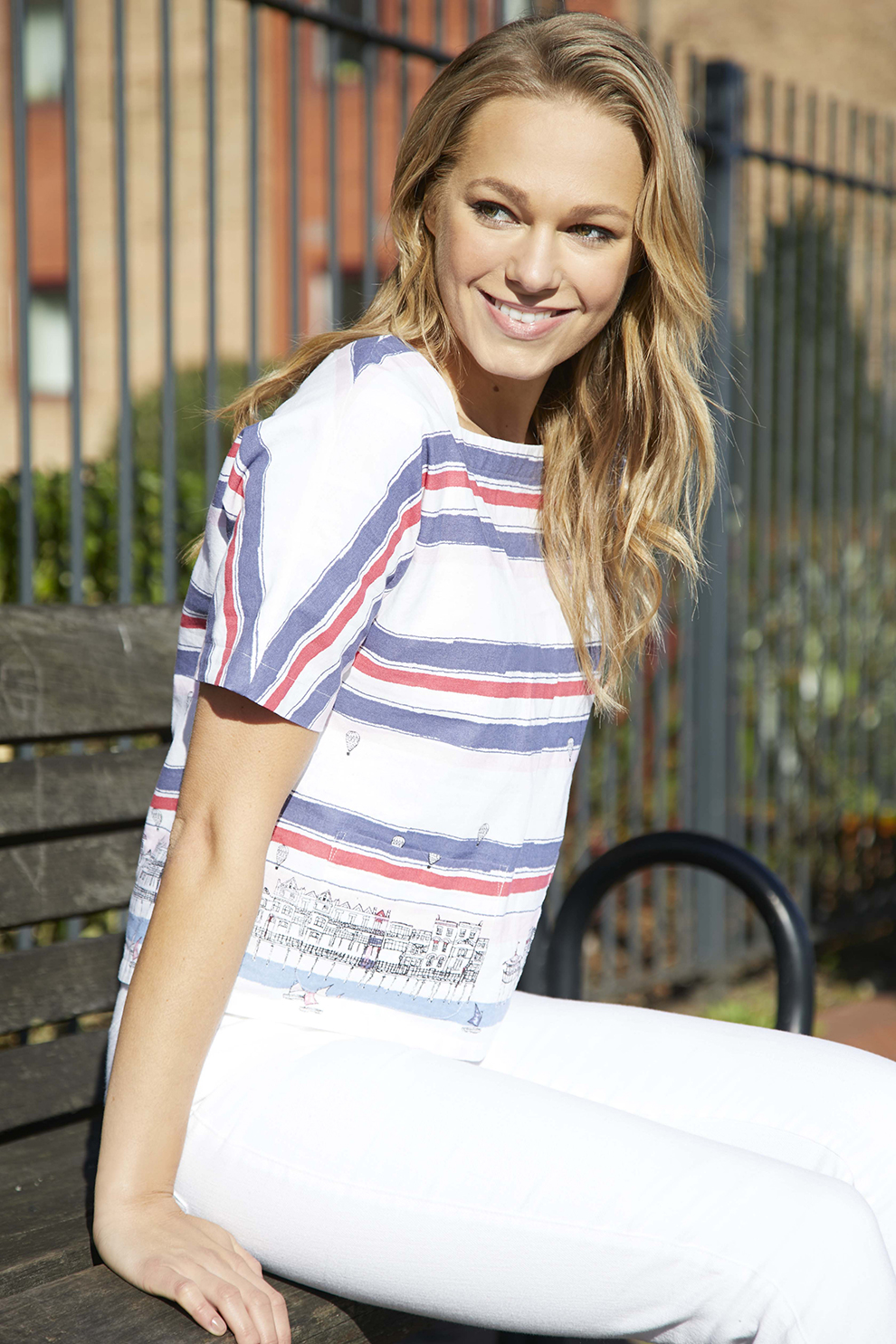 The Margate Print Blouse is a lovely length paired perfectly with our white jeans for the ultimate holiday outfit. And the flattering squared neck and short wide sleeves mean you'll be reaching for this cool linen blend on those balmy summer evenings.
Skirt
The pleat detailing of this Margate Print Skirt creates full shape ensuring a flattering silhouette for whoever wears it. Pair this with one of our knitwear pieces for a cosy look this spring.
Dress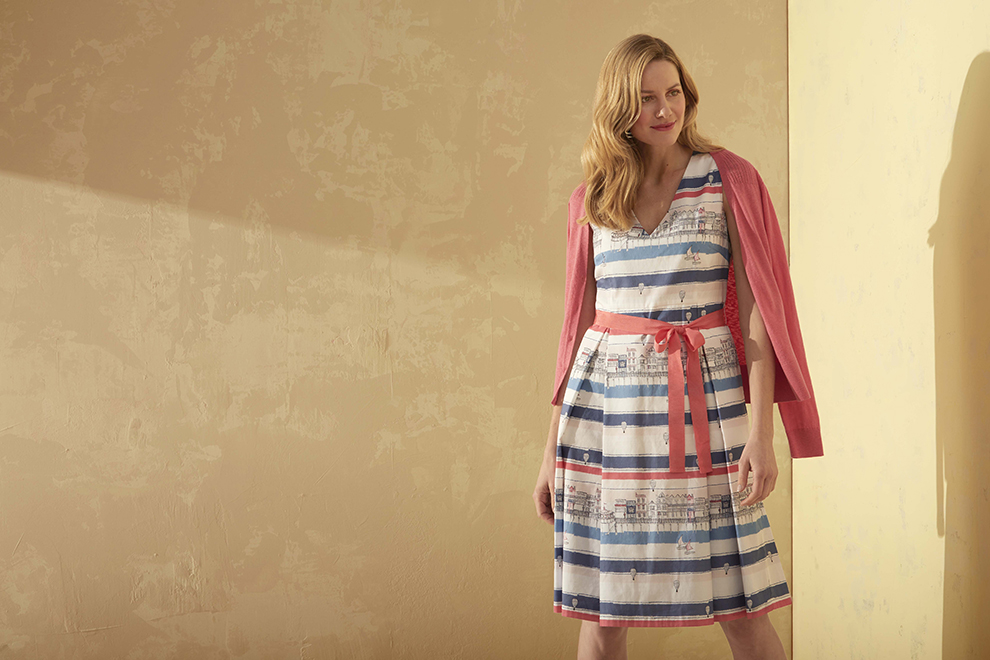 Your summer can be enjoyed to the max with our Margate Print Fit and Flare Dress. Versatile enough for summer parties, holidays or day trips to the beach it even comes with a lovely matching ribbon to really tie this whole look together.
Do you have any Margate items in your wardrobe? Let us know below or on Twitter @LauraAshleyUK