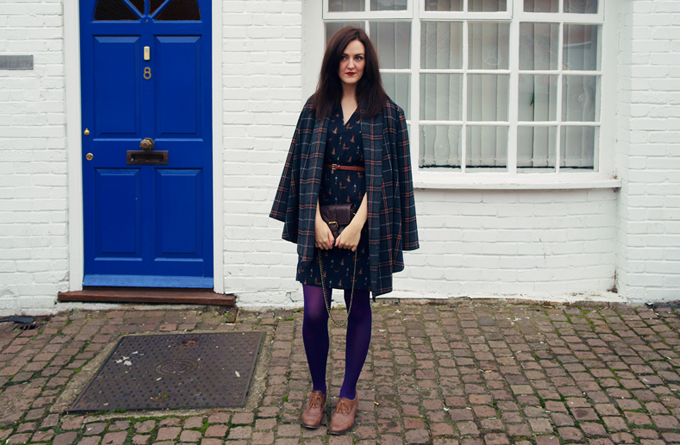 Our friend Becky from blog Life Style Flash styles up Laura Ashley read more
In my opinion, autumn/winter style is all about cute prints and snuggly soft fabrics! I love to layer different textures, like fur, wool and tweed, and this year I'm taking the opportunity to wear colours that reflect the Great British outdoors – golden brown, moss green, slate grey, rich burgundy and chocolate brown.
Style tips
With that in mind this wool cape ticks all my boxes! To keep my silhouette balanced I wear it belted or with a fitted bottom-half and as the mercury continues to drop I'm looking forward to layering it with a coat for extra warmth and peek of pattern.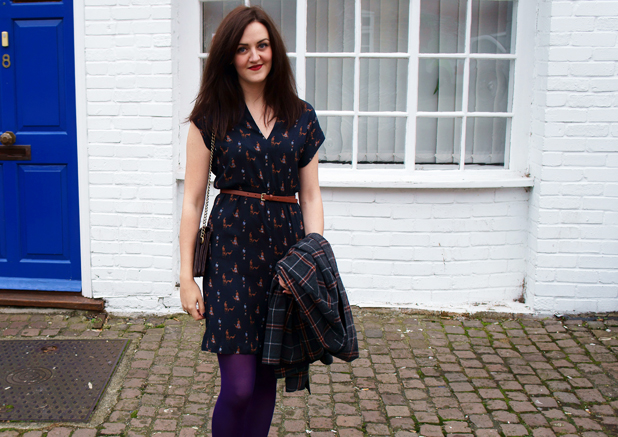 Becky wears Navy and Tan Girl Print Belted Dress 
This printed dress has become a new wardrobe staple – it's so easy to throw on while the flattering cut still gives the impression of a polished, well-considered outfit! Chain strap bags never go out of style and this one is the perfect size for my daily essentials without weighing me down.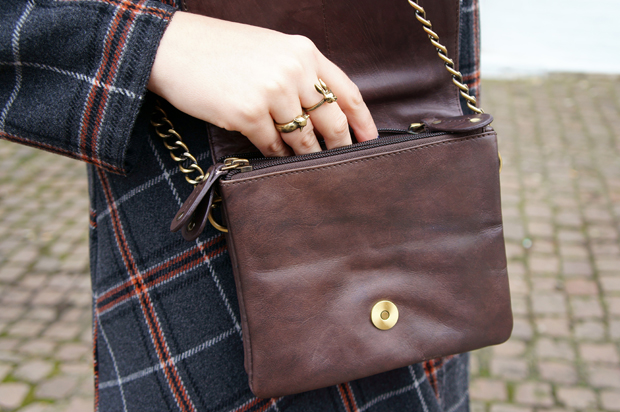 Brown Leather Chain Handle Multi Pocket Bag 
For more inspiration you can visit Becky's blog Life Style Flash here