Add the perfect springtime layers to your outfit this season... read more
Sadly living in the UK doesn't guarantee us sunny weather all the time so it's best to be prepared for all weather conditions. Sometimes you can see all sorts of different weather just in one day. Lucky for us Kirsten from The LIFB Issue is now familiar with the climate here and shows us how to nail layering this springtime with these gorgeous pieces from our Homespun collection using the gorgeous Llangoed Hall as her backdrop…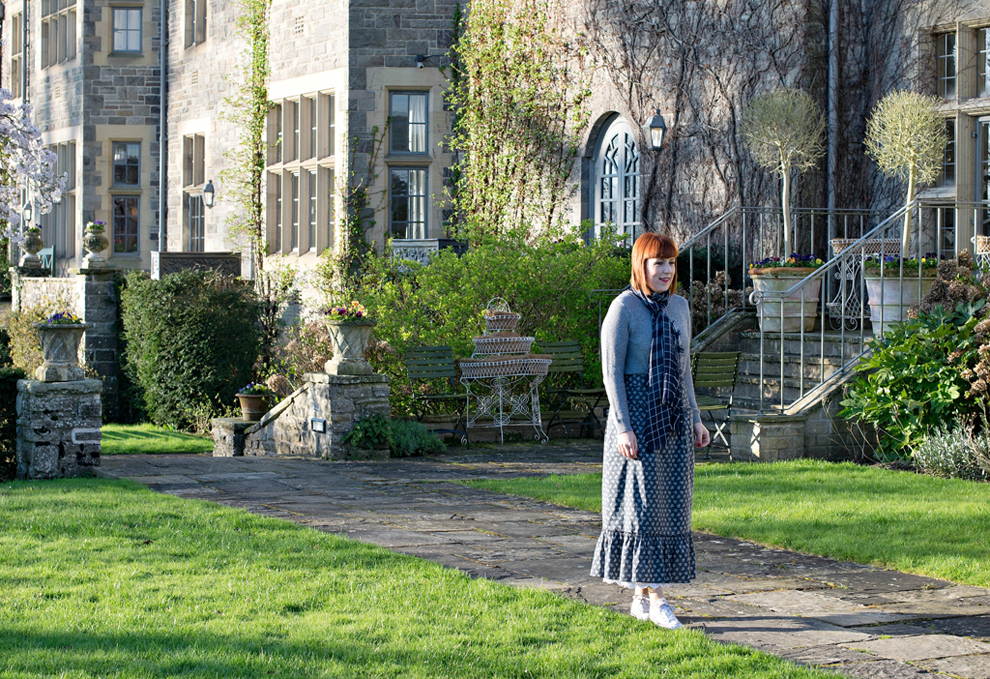 When I spotted this beautiful maxi skirt from Laura Ashley, I knew that I had to have it. I instantly fell in love with it as it's such a timeless piece whose print is from the designer's archive and quintessentially Laura Ashley. I couldn't love it more. I know that I will constantly wear it this spring and summer, the material is so incredibly light. I especially love the details like the lace underskirt, the buttons in the back and the big pockets in the front. I've paired it with this cosy navy check scarf and grey jumper to tie the whole look together.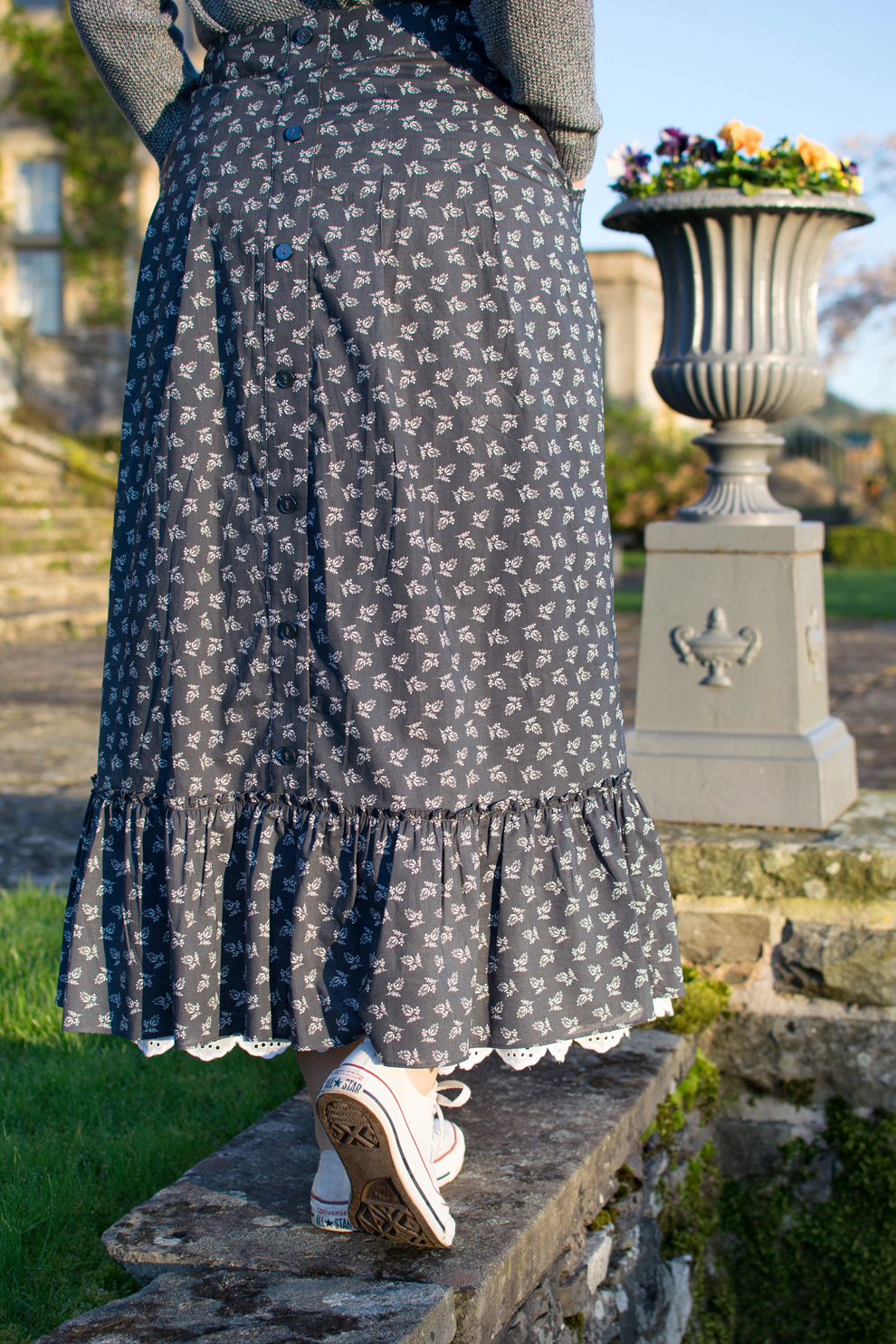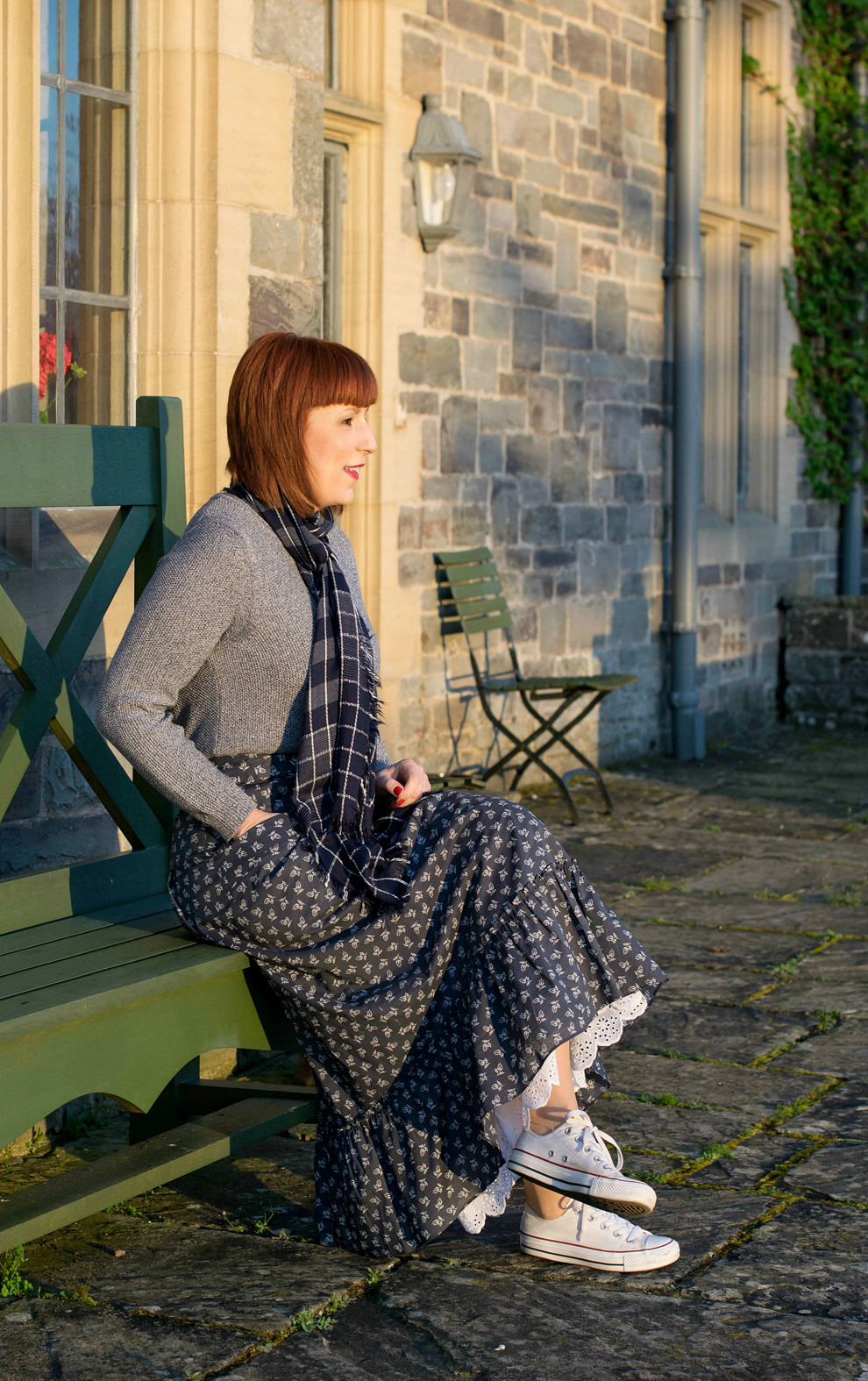 We took these photos at Llangoed Hall in Wales, a country house hotel where we stayed for 2 nights. It's such a pretty setting and literally called for an all over Laura Ashley outfit. This breathtakingly beautiful place was bought by Laura Ashley's husband Bernard in 1987.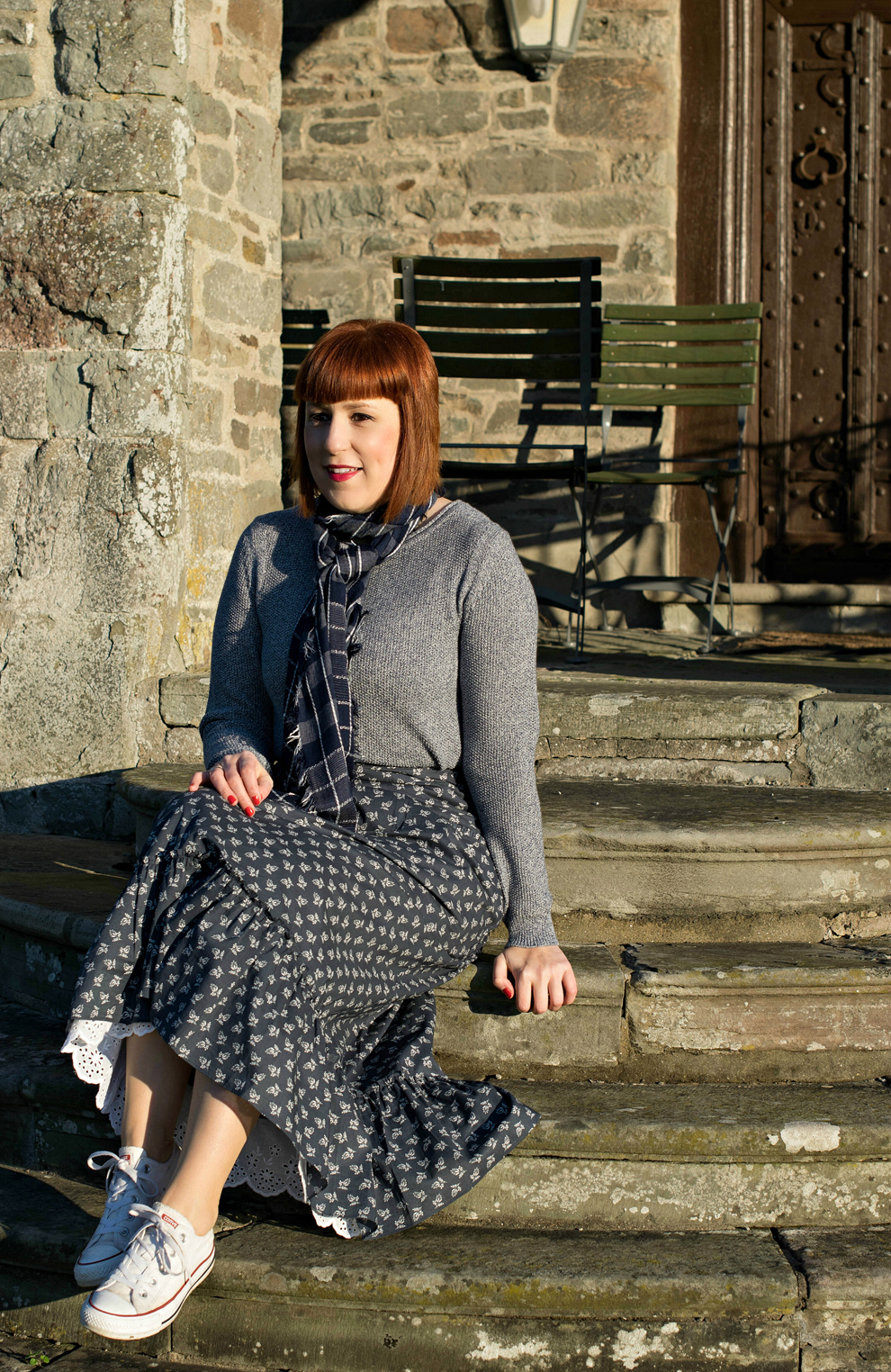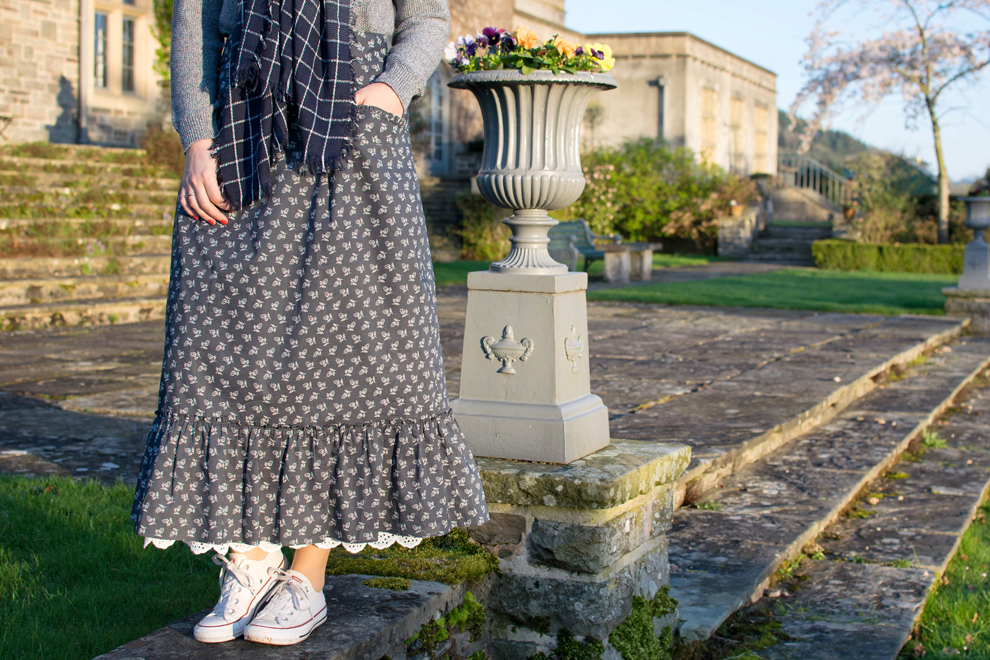 It all happened while he passed the somewhat run-down estate with his wife. She fell in love with it and said it would make the perfect country house hotel. Unfortunately, it wasn't for sale back then but when Laura Ashley passed away, Bernard Ashley got the chance to buy the house and put his late wife's dream into a reality.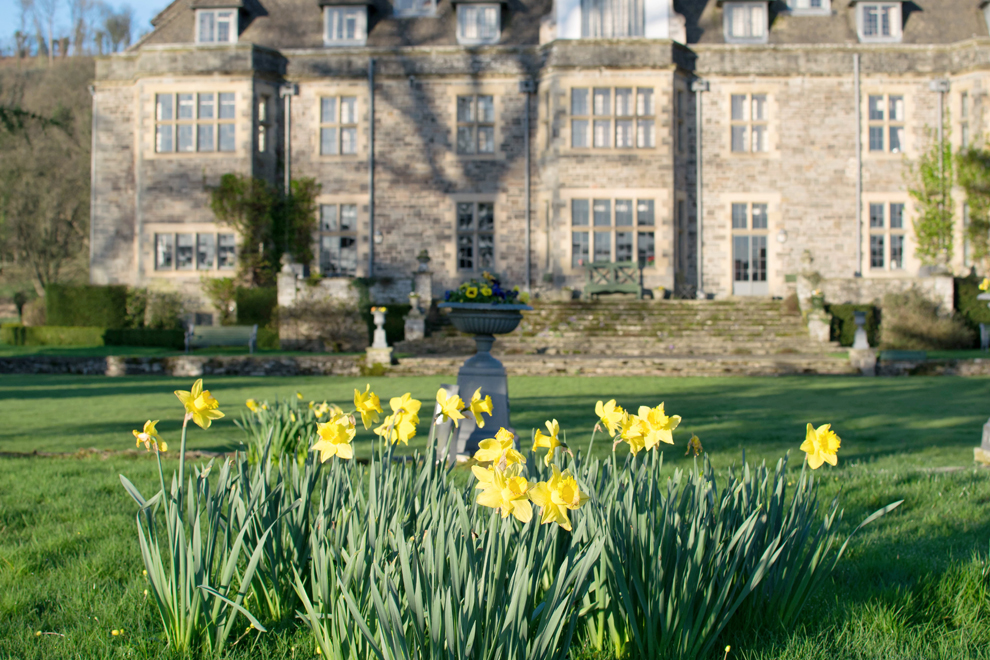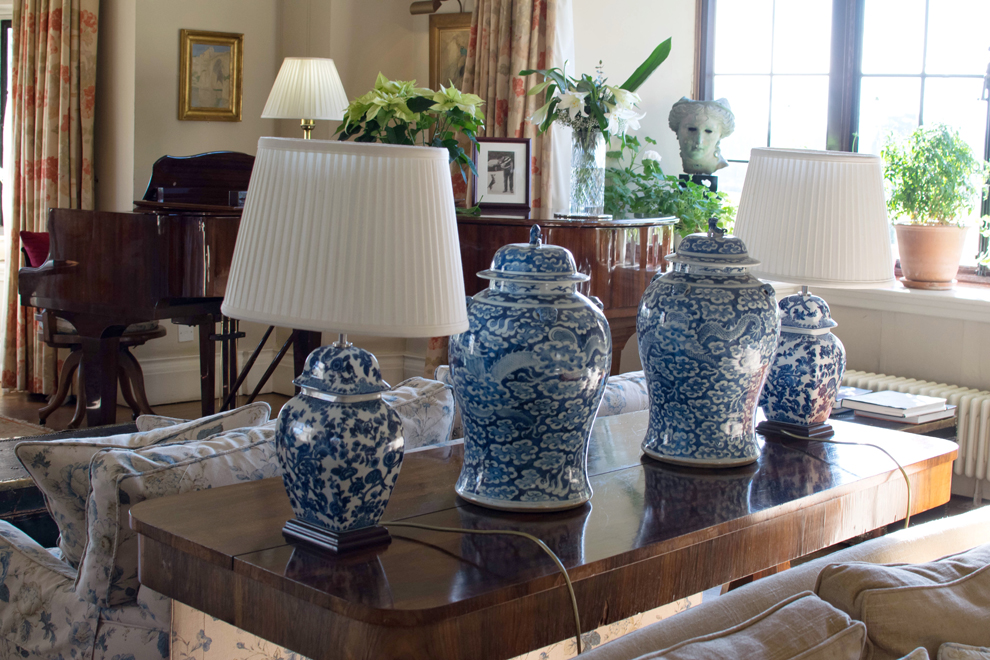 Even though there's a new owner now, you feel the spirit of Laura Ashley everywhere. There are a lot of campaign images throughout the house and all in all Bernard Ashley's art collection is impressive. This is what makes the house so intimate and not like a hotel at all. A fact we highly appreciated. Llangoed Hall has only 23 rooms and there are wonderful retreats everywhere. The hotel is situated in the beautiful Wye Valley and the Brecon Beacons National Park is only a stone's throw away.
This collaboration is very dear to my heart, not only because I'm German but also because I've been a loyal Laura Ashley customer for so many years. Before we moved to the UK last year, we used to spend many holidays here travelling the country by car. Our car surely helped us to explore the island but it also made sure one thing: We could hit the Laura Ashley shops because we had plenty of room for purchases. Even during my time at university in Cambridge, I revamped my little room with accessories. Almost all of our wallpaper in our former house was from Laura Ashley and those who came to visit loved the style in our house from Sweden. We will have moved to another house right after Easter and I'm constantly planning in my head. I'm dying to get a new dining table and chairs and guess what? Laura Ashley has some French inspired furniture which would look perfect in an English country cottage.
Doesn't Kirsten look great! How do you layer up in Spring? Let us know below or on Twitter @LauraAshleyUK