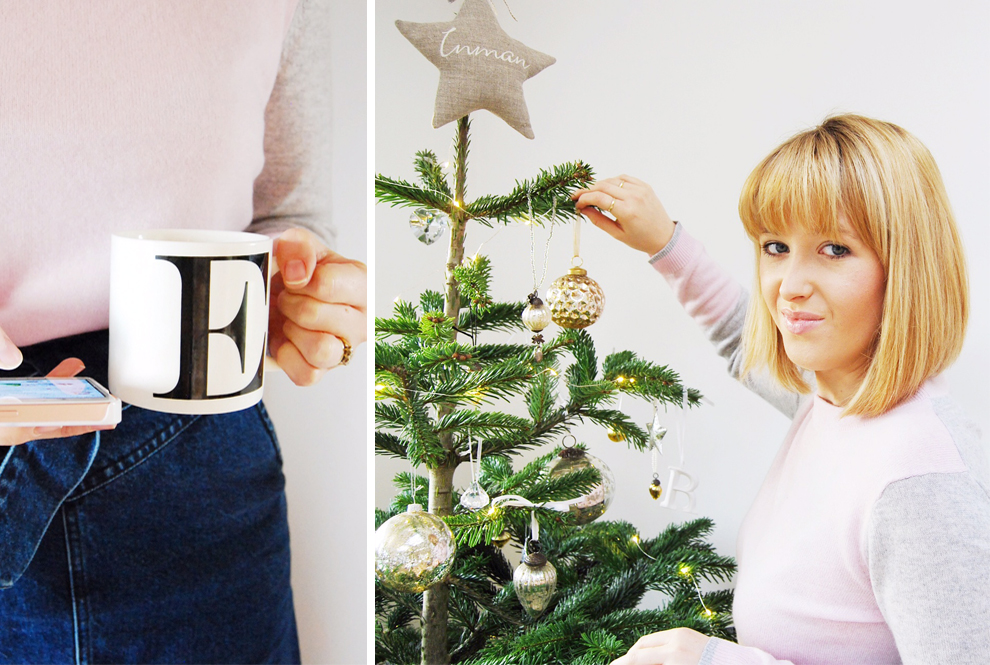 Because who doesn't have a festive jumper... read more
Everybody loves a Christmas jumper and there is no shame in that! From festive creatures, 3D designs and cringey slogans, we love seeing the festive jumpers making their appearances. But sometimes it's great to have a jumper that is not only festive, but suitable for the months afterwards. Emily from Brick Dust and Glitter has a wonderful range of jumpers…
I knew the urge to spend money on all of the festive clothing items was a strong one. I mean does anyone ever have enough sequinned clothes in their wardrobe? I find I constantly am filling up my baskets with gorgeous knits but never actually buying them as when it dawns on me how much I am spending, all for wearing in a 1-2 week period scares me! This year more than ever I have steered clear of classic fairisle prints and opted for items that will look glamorous for Christmas and beyond.
The thought of being able to dress nicely, easily and still feel like you have put effort in is the key in this situation. Sticking with classic combinations like navy stripes is perfect for colour matching with bright Christmas red!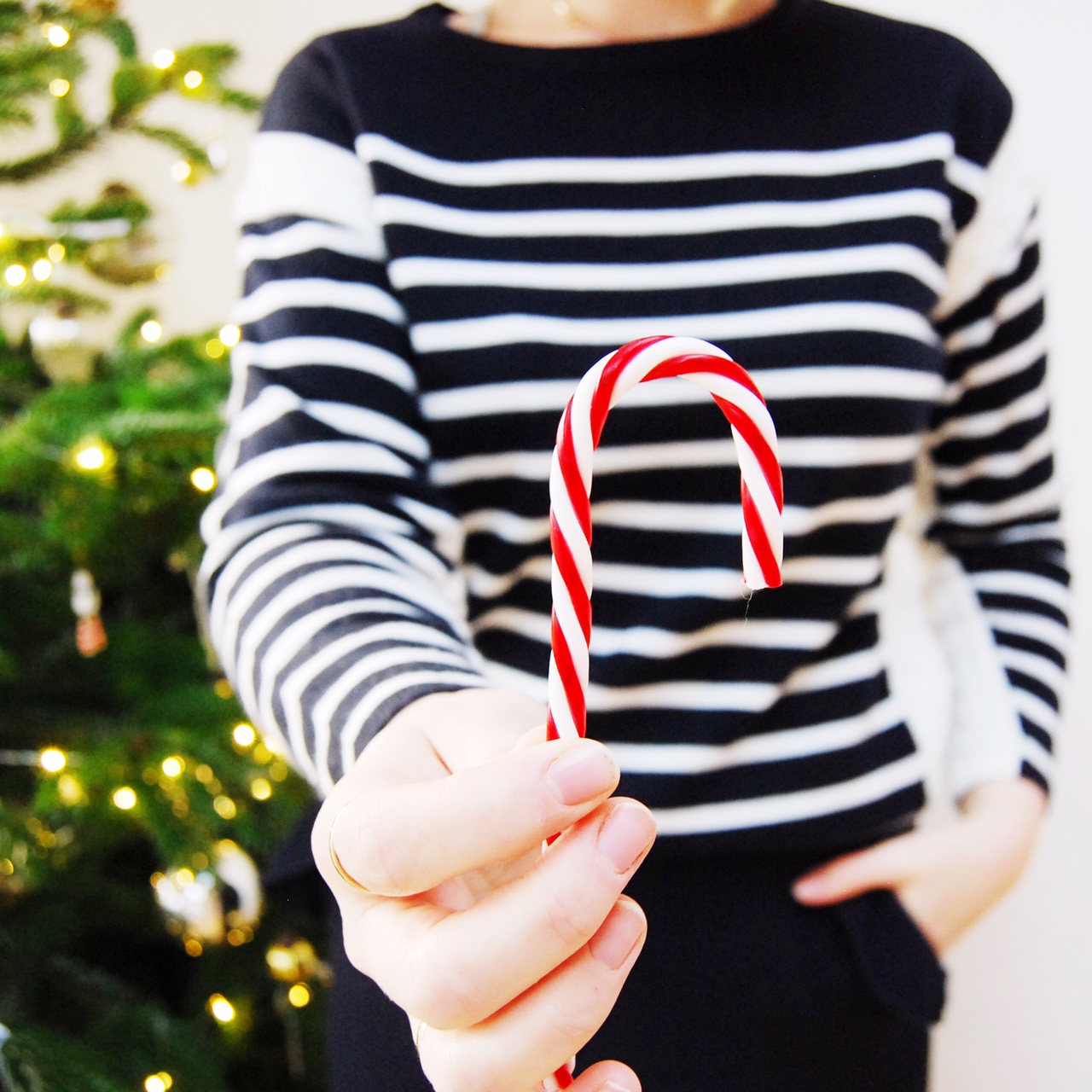 Teaming such a staple piece with the bright shades of Christmas really lends itself to making a perfect match then as soon as the festive period is done, it is still a print that can brighten up a dull January day making it a great investment piece.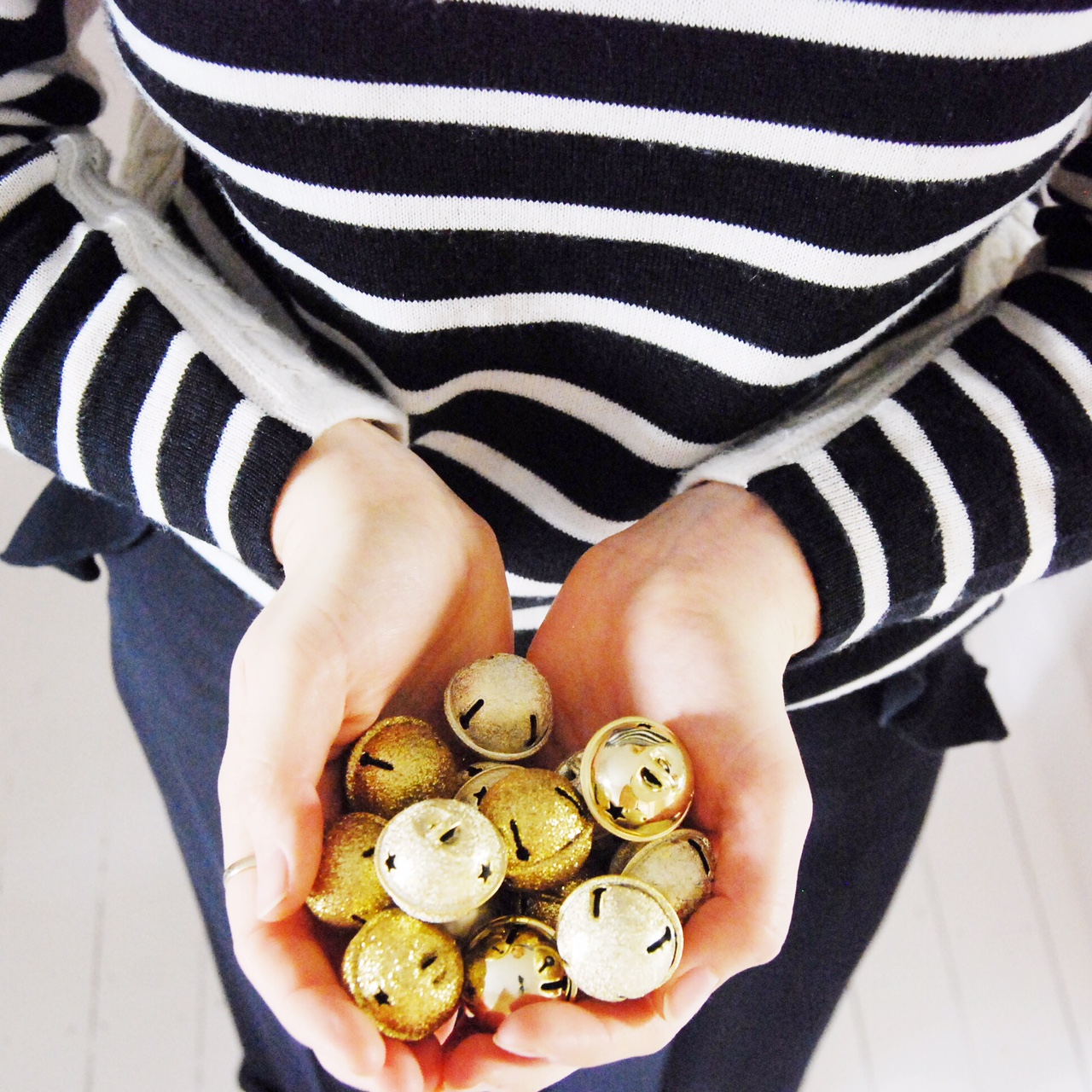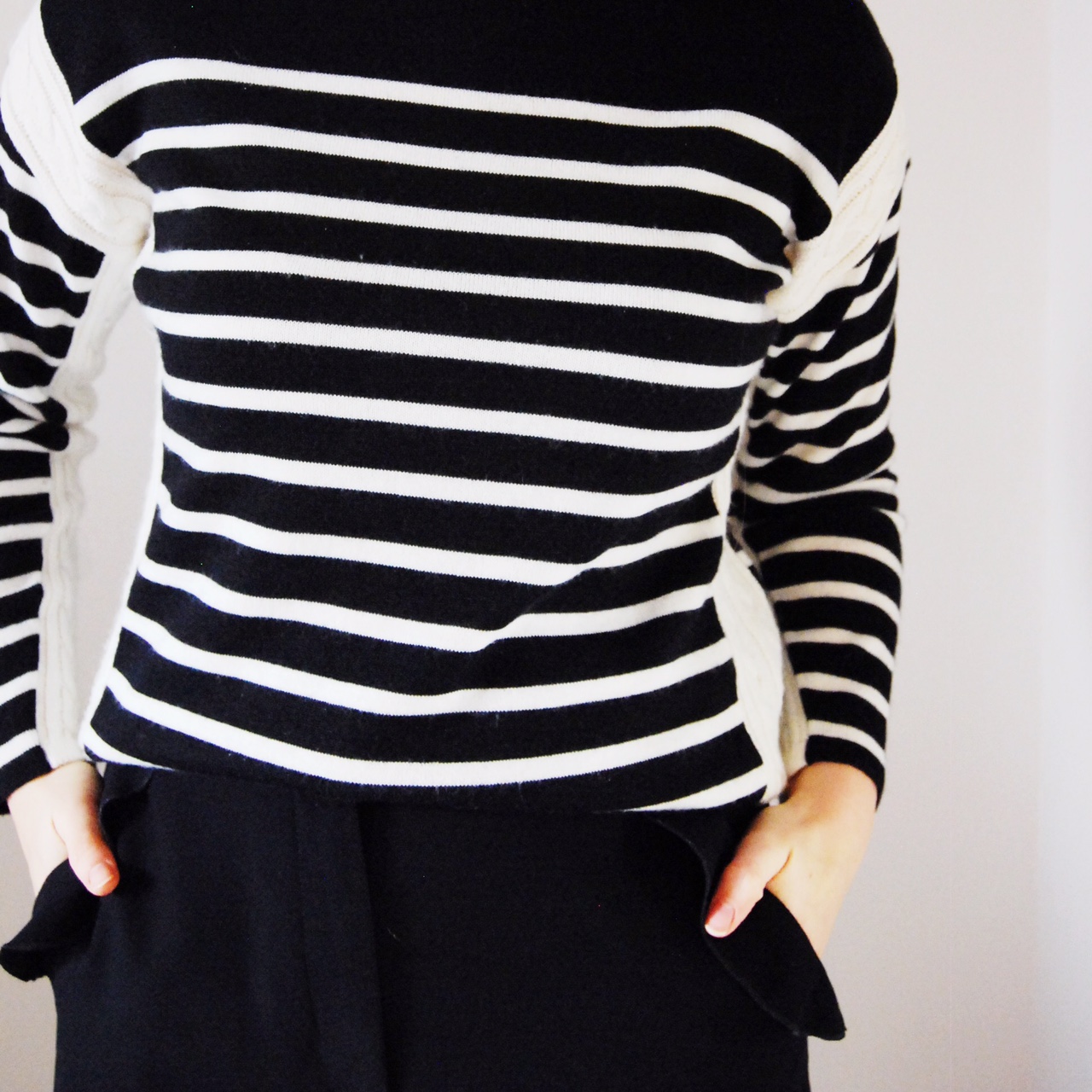 This year velvet has also been a huge trend and picking up a great piece that won't necessarily make it an evening piece is a great idea for being able to use it day or night. Grey is one of my favourite colours anyway so a grey velvet jumper brings that gorgeous softness to an outfit and also that bit of glamour which we all love around this festive period. Velvet is so luxurious and it is perfect for teaming with pretty skirts and trousers. And why not jeans? Good black skinny jeans and boots would also make this a great piece for a festive wardrobe and beyond.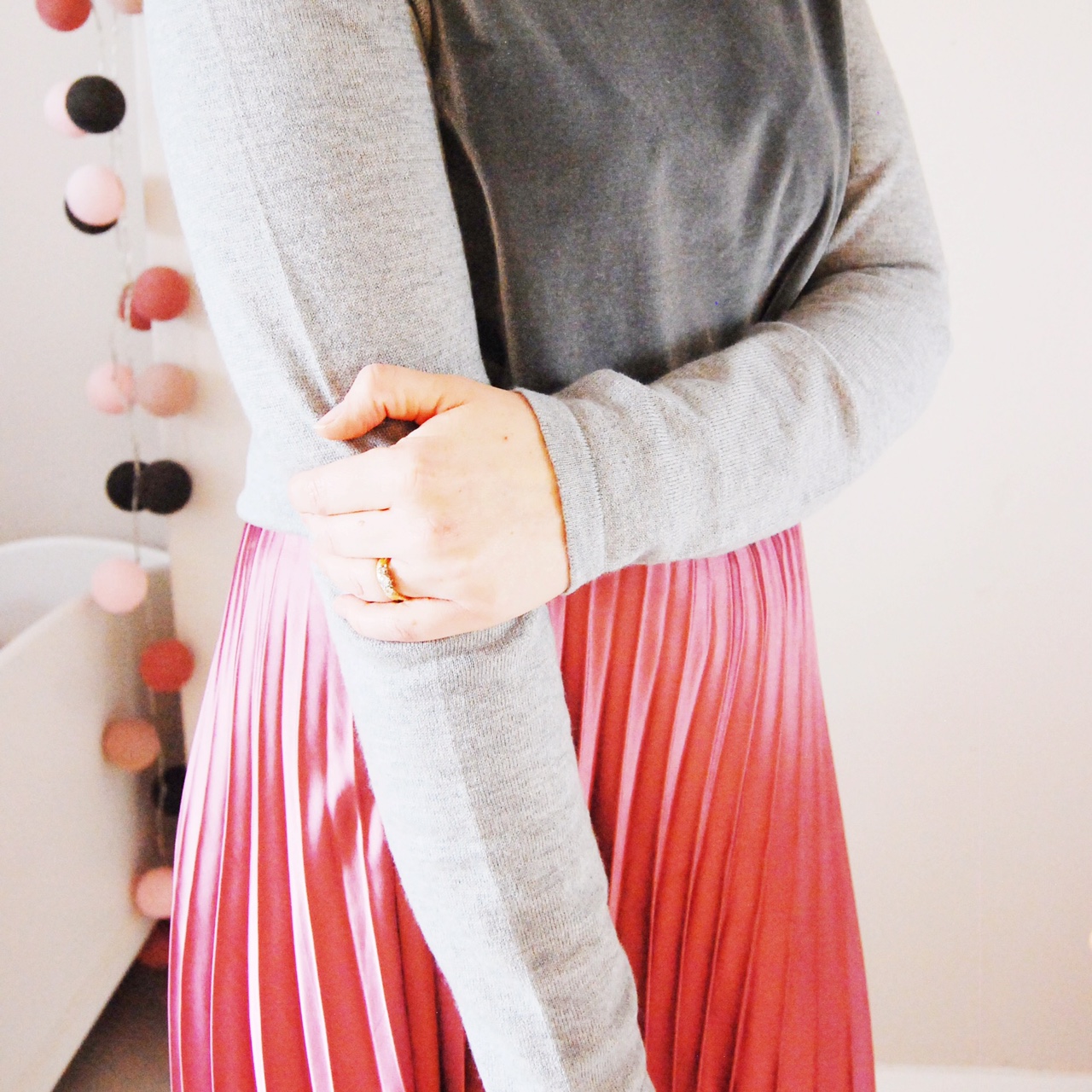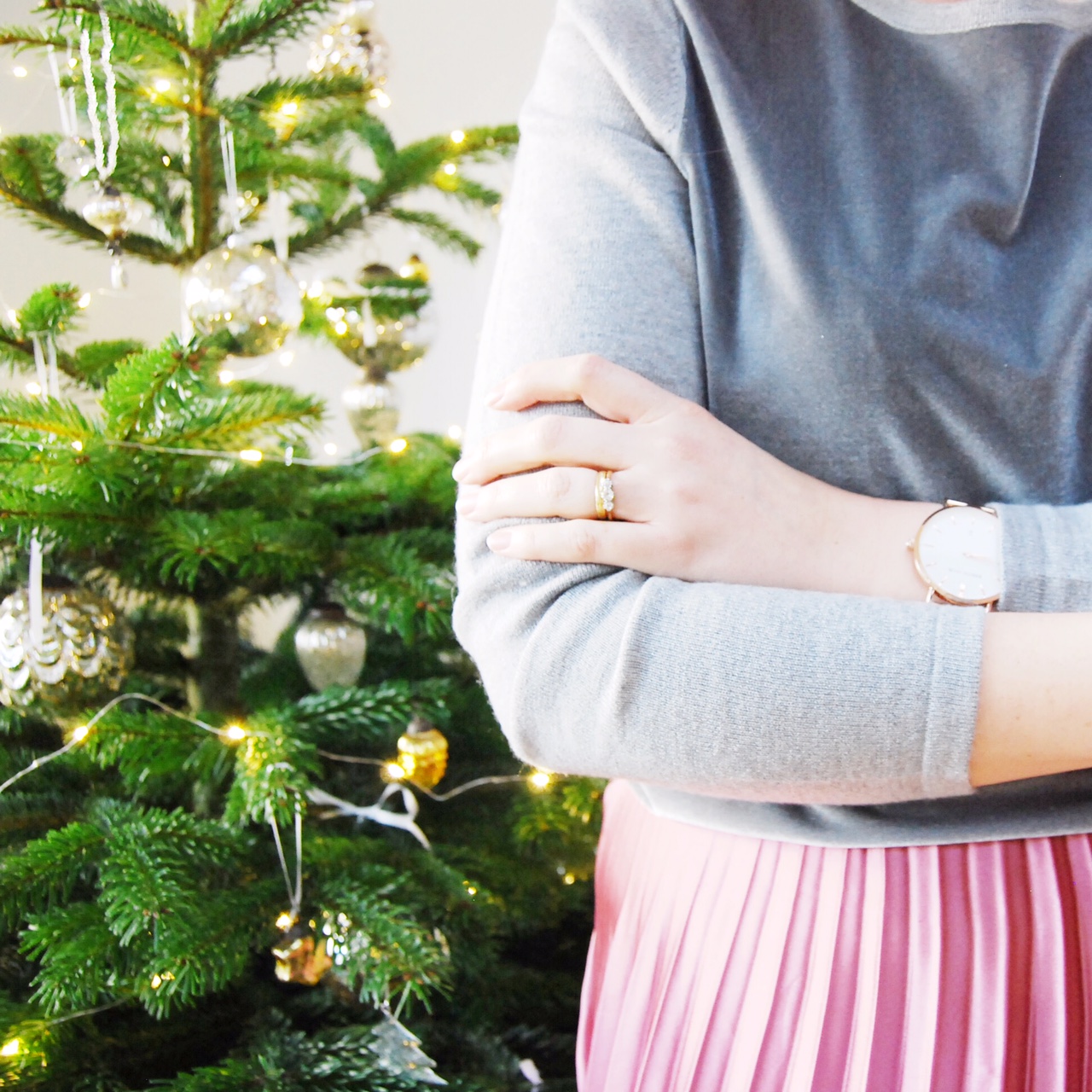 My third festive jumper is so far from being a festive jumper that you might actually find it funny! But on those days, where you still want that bit of luxe about your outfit and you also just want to stop and watch TV all day, cashmere is the only way forward! I truly mean that! This year I have been investing in key cashmere pieces and they are so worth it! It doesn't matter if you are in simple denim essentials, a cashmere jumper is sometimes the only accessory you need. This soft pink and grey is perfect for me and the thought of pulling it on on Boxing Day just fills me with glee. It's smart jumper fit is great so even when the doorbell goes and family visit, it doesn't look like you weren't always expecting them!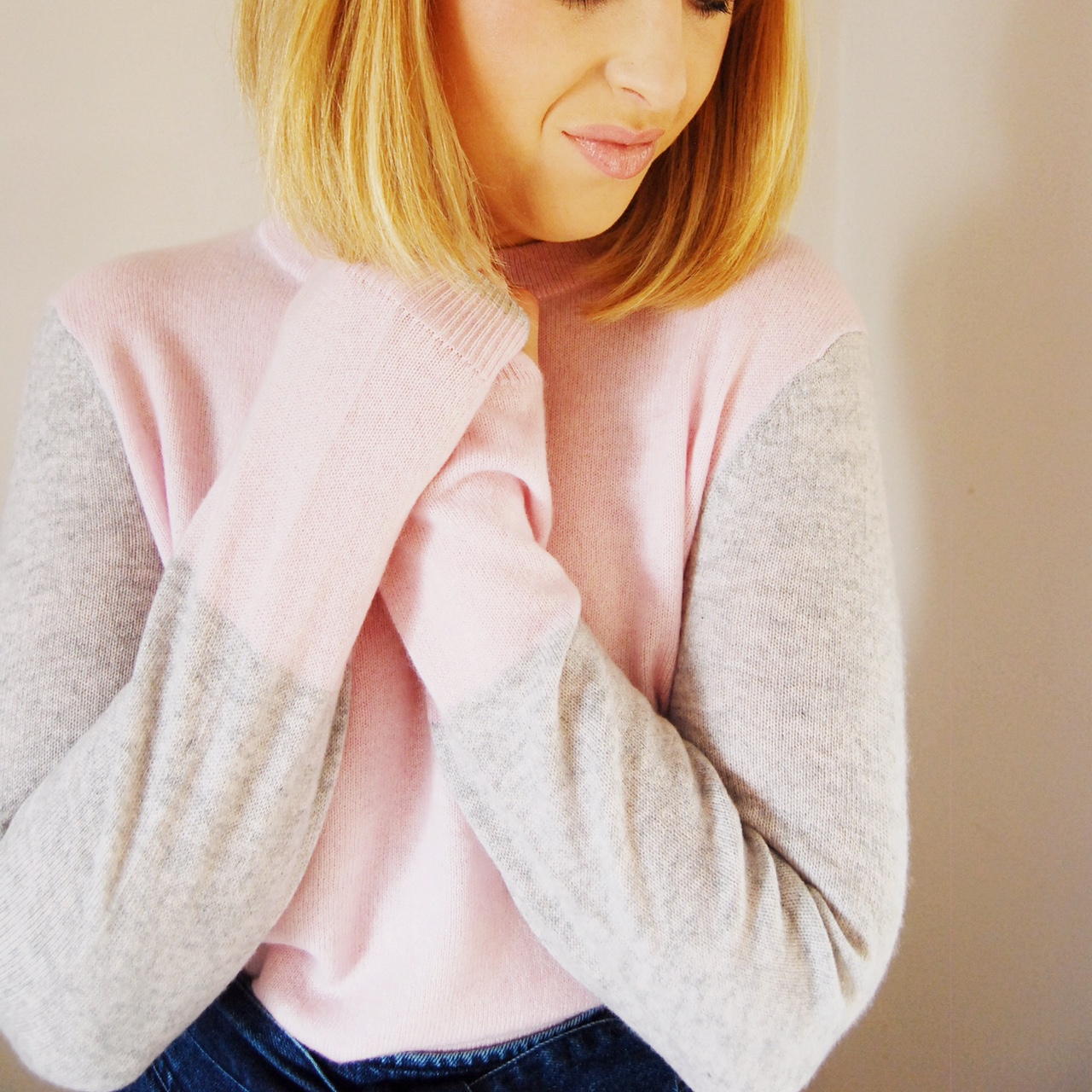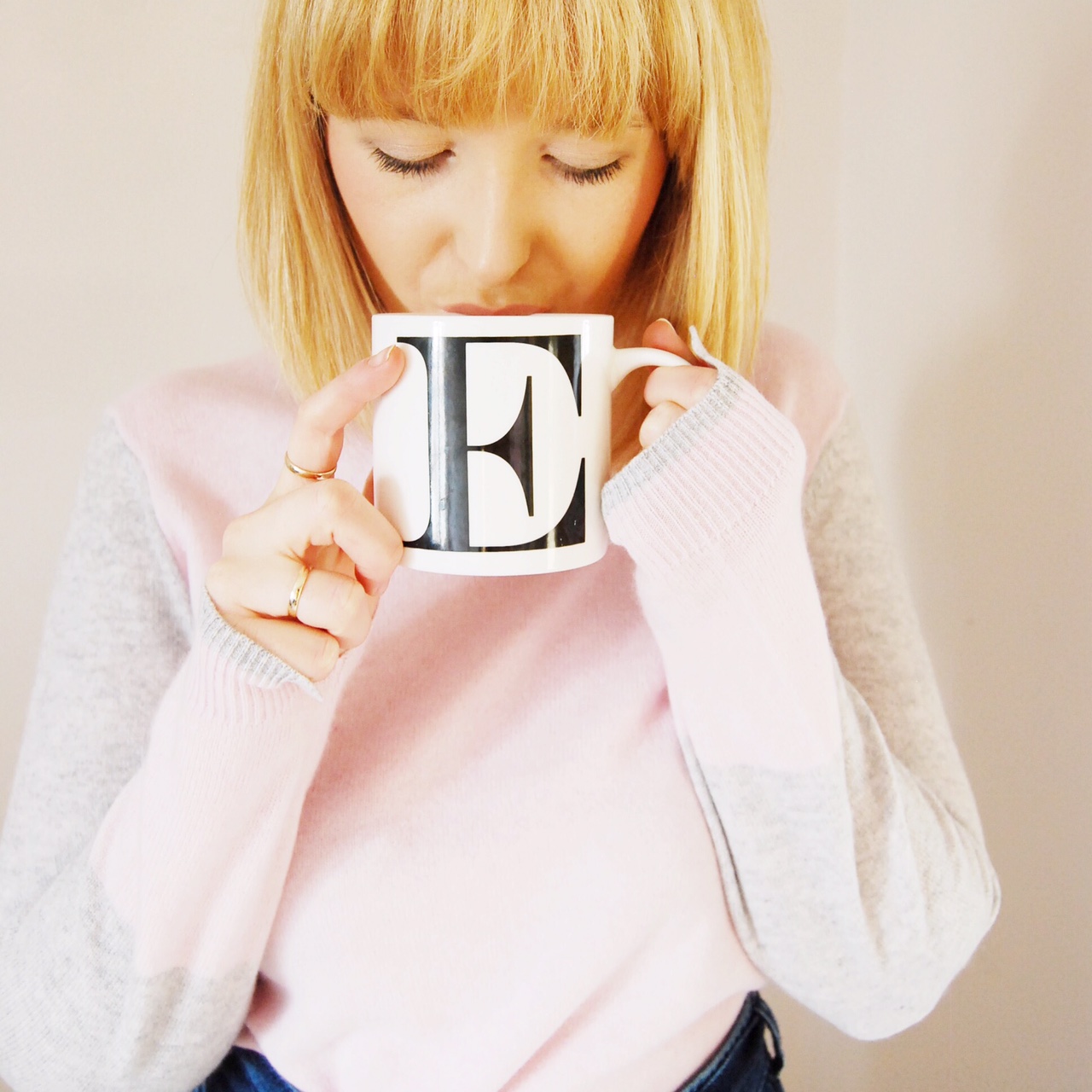 Festive dressing isn't always about the flashing light up jumpers or garish Christmas prints. Sometimes the more classic refined look is all you need to bring a bit of festive cheer to your wardobe and buying key pieces that allow you to dress up for the parties and still look amazing casually is what you need when building essentials in your wardrobe.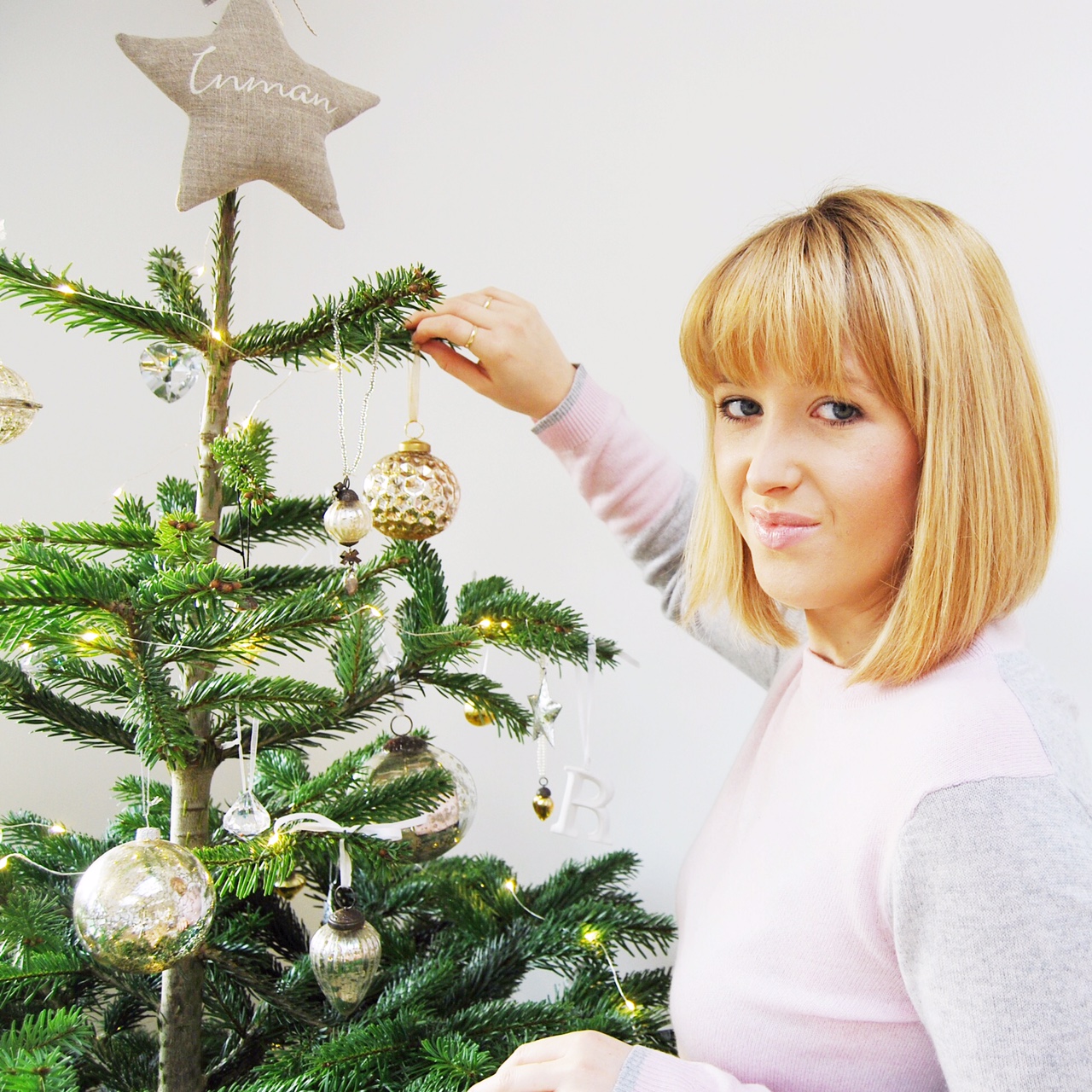 Christmas jumpers are just for Christmas, these Laura Ashley ones will see you way beyond and make you look classy and fabulous with every wear!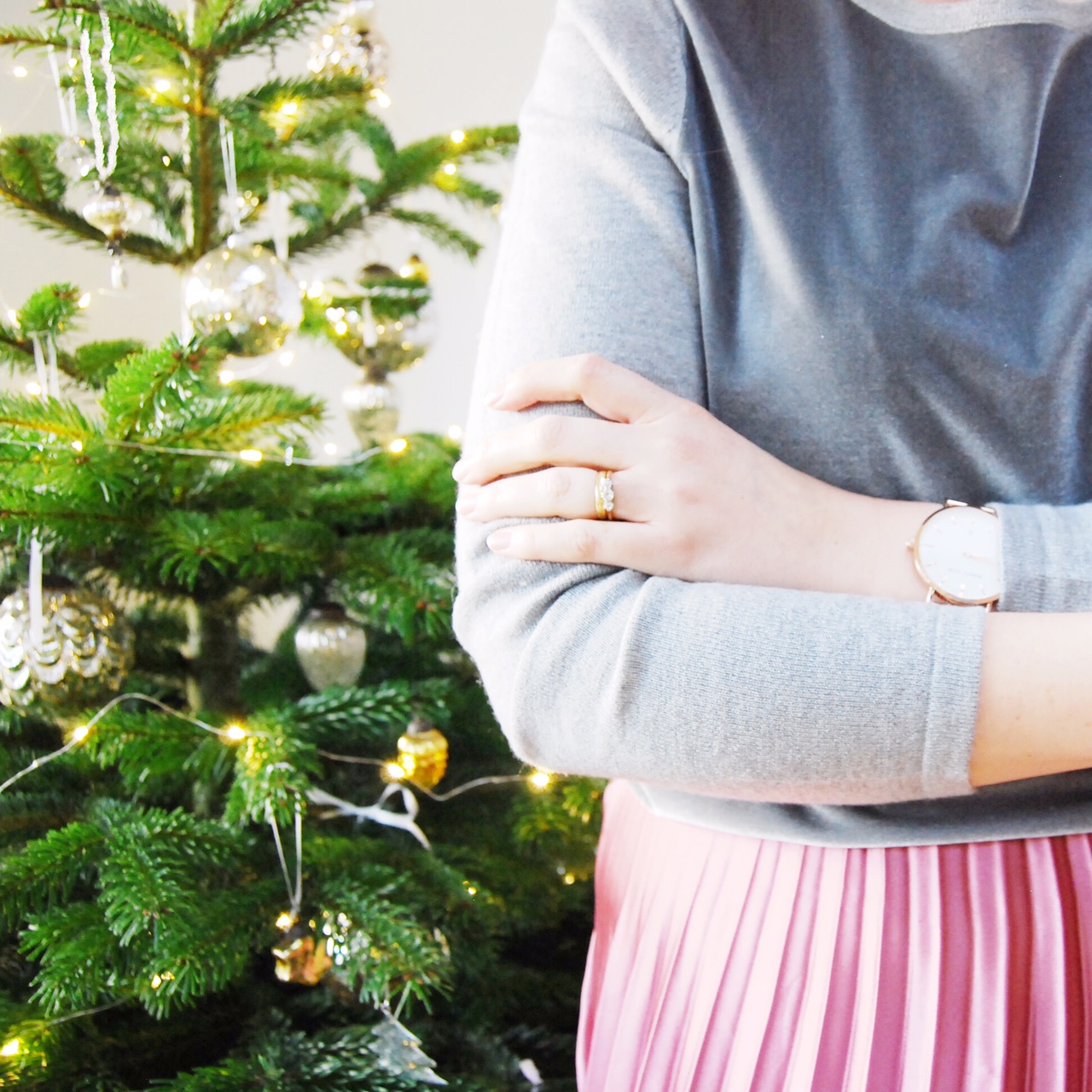 We're feeling extra cosy just looking at these gorgeous pictures from Emily! What jumpers are you wearing this Christmas? Let us know below or on Twitter @LauraAshleyUK