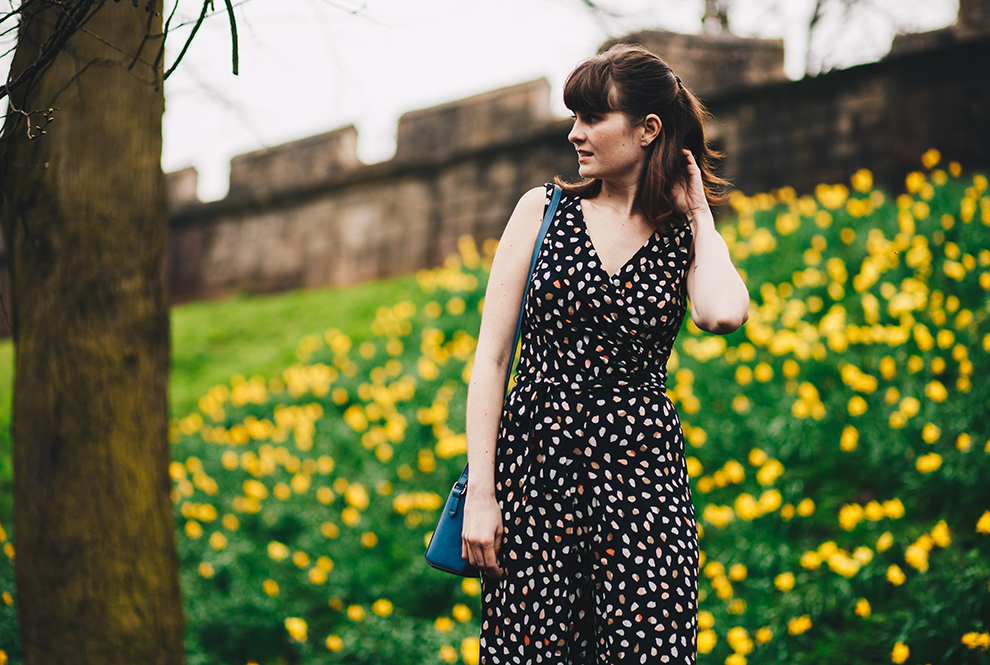 Get jumpsuit ready this spring read more
With glimpses of warmer weather forecast, it's time you start packing away some of your winter wardrobe and look towards your warmer weather future. One staple item we have ready is the jumpsuit and we've completely converted our wardrobe into a jungle of jumpsuits all shapes and styles. As a fellow convert the lovely Amanda from Rhyme & Ribbons shows us how she's styling our new season jumpsuit.
Hello! I'm Amanda from Rhyme & Ribbons and I'm so glad to be back on the Laura Ashley blog; this time in the spring. I'm sure that everyone has been equally overjoyed as I've been about the fact that we've recently had some nice weather! Spring was a long time coming this year, but at least it seems to have arrived.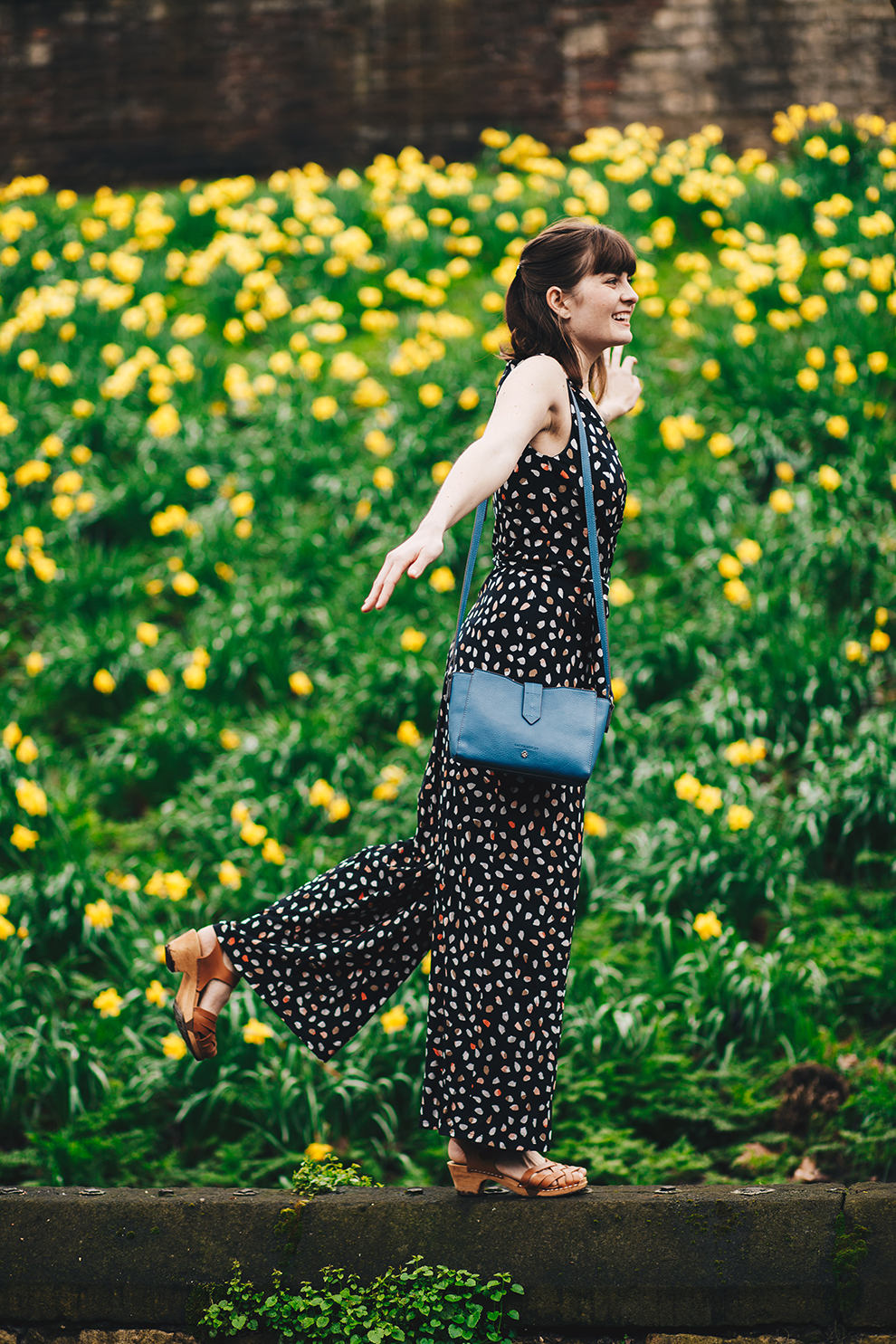 I used to be a dresses only type, but lately, I've discovered the joy of all things jumpsuit related. And Laura Ashley has some absolutely brilliant options in stock.  I chose to style the Confetti Print Jersey Jumpsuit (on sale at the moment!) because it looked so chic and comfortable, and I'm motivated by comfortable choices. The other thing that immediately caught my eye about it was the ease with which it could be dressed up or down. I've gone for a dressed down option here with sandals and a day bag, but with a different pair of shoes, a glam bag and a red lip it could easily transition into a more occasion-wear piece or even a quite covetable summer wedding outfit.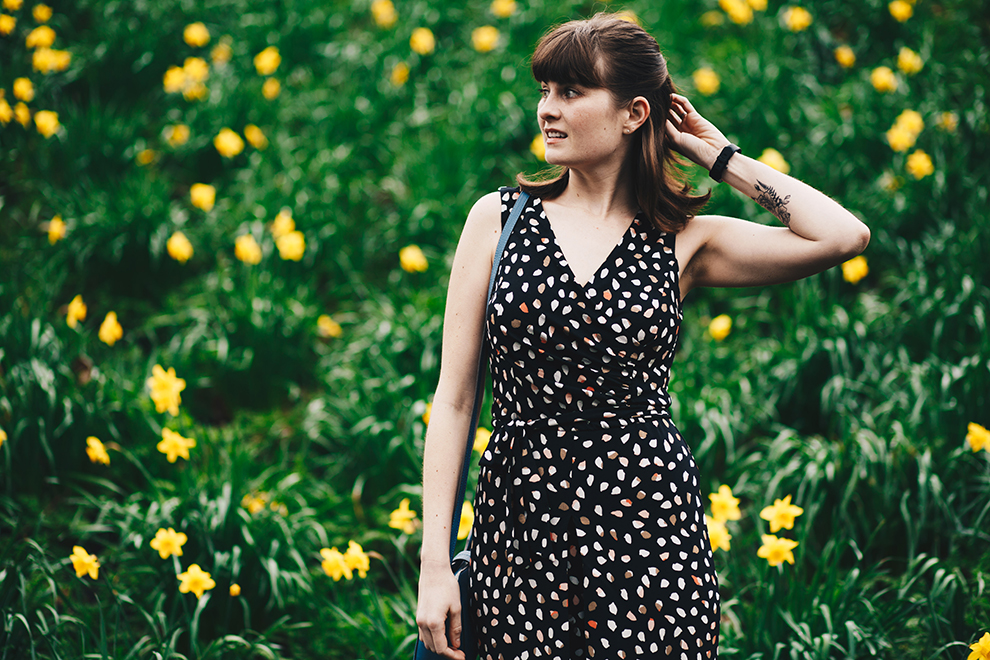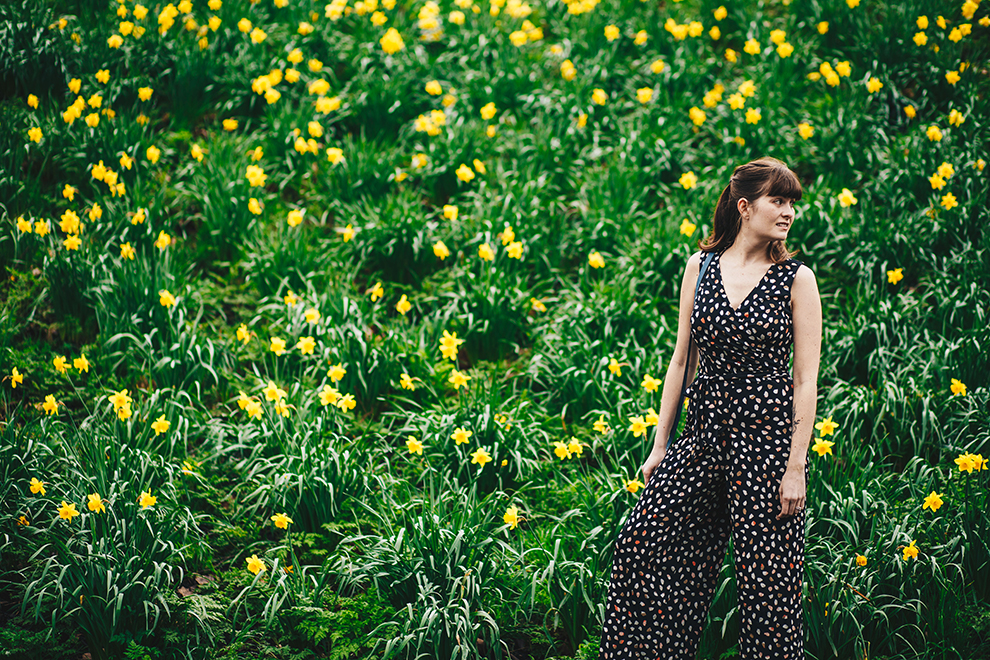 I love a jumpsuit because they are just as floaty and comfortable as a good maxi dress whilst providing a bit more freedom. So that I can dance all night or climb a fence with ease. If you're a bit nervous about jumping into the world of jumpsuits, one like this with quite a wide leg is a great "beginner's" jumpsuit for you because from some angles it could almost be a dress. Though it sounds silly, that might offer you some level of comfort if you're feeling a bit self-conscious.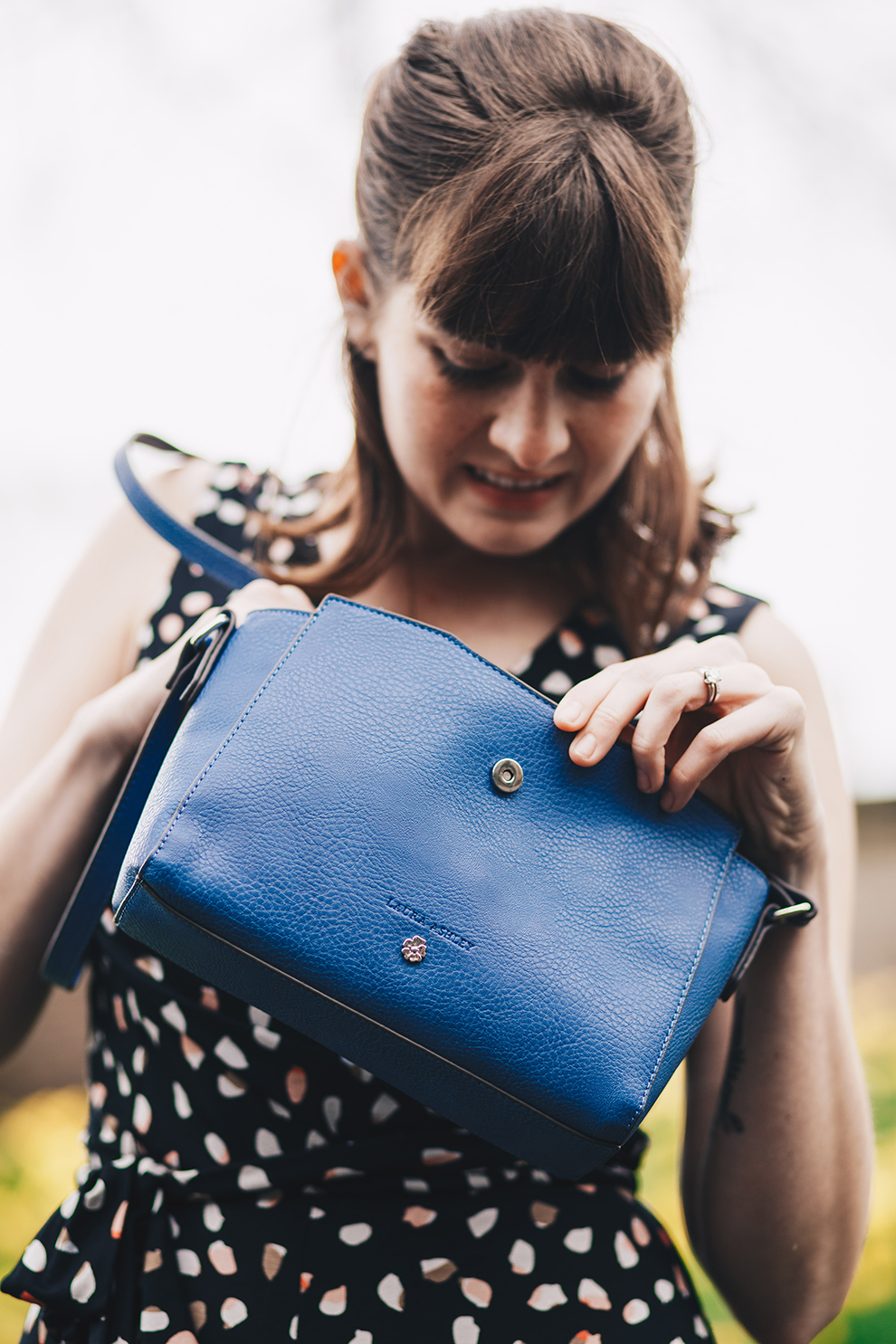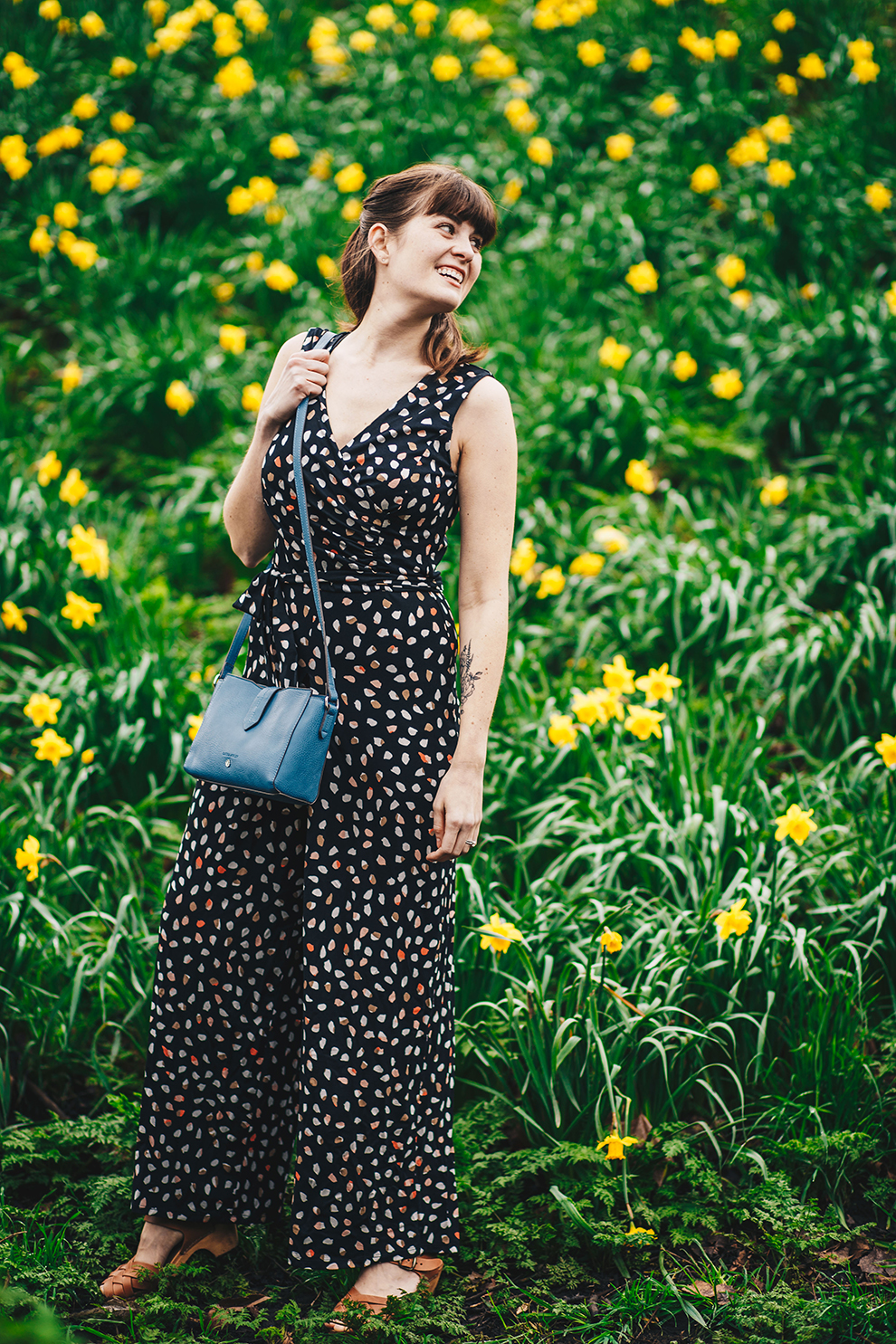 I paired the outfit with the Laura Ashley Blue Angled Crossbody Bag as I felt that the outfit needed a bright pop of colour to truly sell it as a Rhyme & Ribbons spring look. If I was wearing this jumpsuit to a wedding or an evening do' I'd opt for a much tinier clutch – silver most likely.
Are you adding jumpsuits to your summer wardrobe? Let us know below or on Twitter @LauraAshleyUK