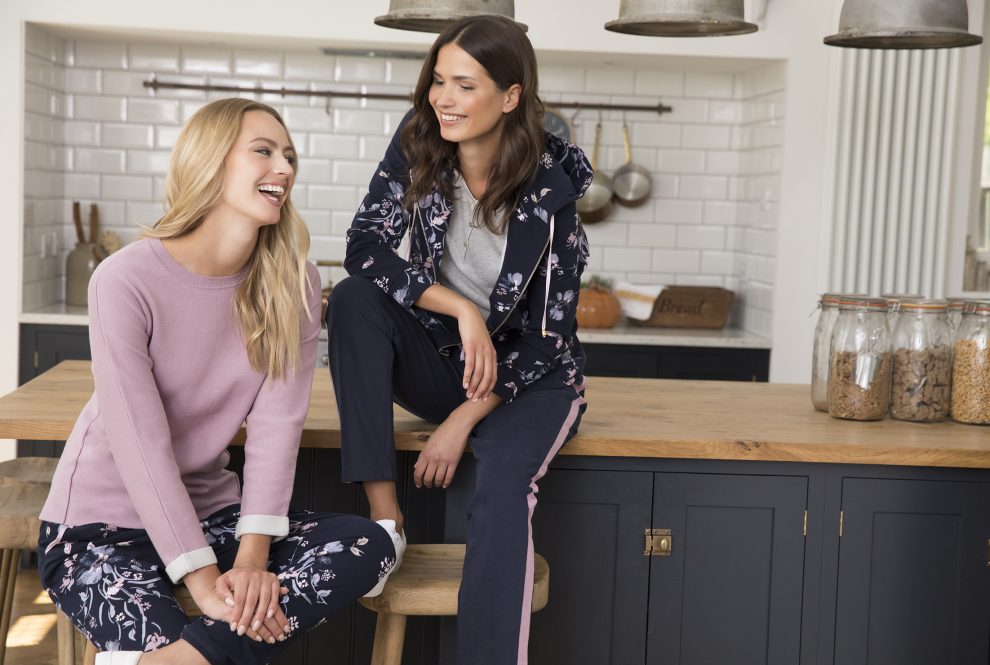 Here's everything you need to know about our new leisurewear collection read more
Athleisure is a trend that we can all get on board with. Whether it's walking the dog, relaxing on a Sunday evening or catching up with friends over a coffee, these are the items we turn to for maximum comfort and minimum fuss. Our brand-new leisurewear collection has something for everyone, from extra-cosy jumpers, to soft jogging bottoms and zip-up jackets. Keep reading to learn more about the collection, including what the team at Laura Ashley love the most.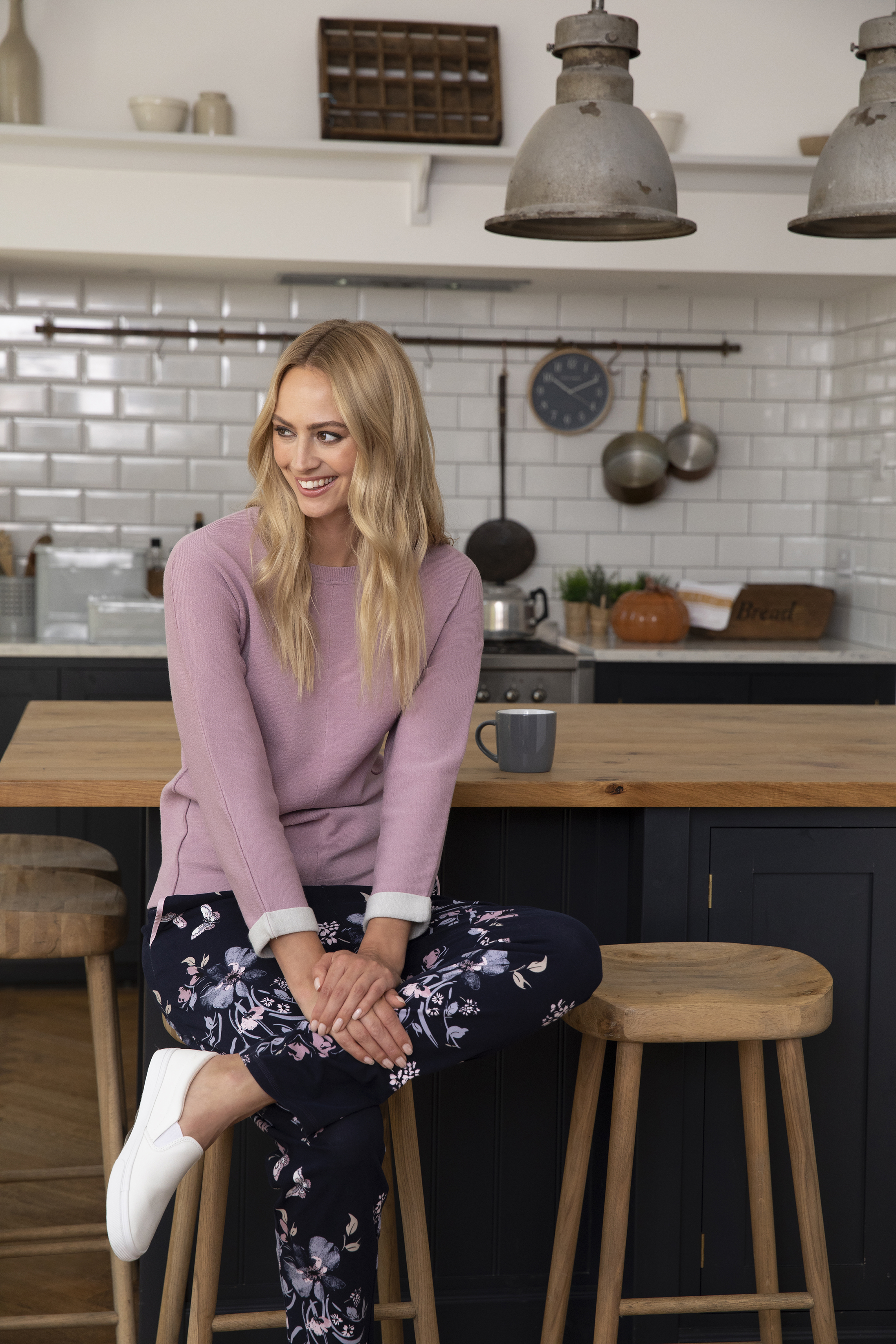 Get to know our leisurewear collection
The launch of our brand-new, exciting leisurewear collection has had everyone here at Laura Ashley HQ with their credit cards at the ready. There really isn't anything better than a relaxed, leisure range that actually looks good (it seriously flatters every shape). From crazily soft jumpers, to printed joggers and matching zip-up jackets, the new range is something to get excited about.
Over on the AW18 catwalk shows, athleisure wear was at the heart of designers main inspiration. There were padded jackets, jogging bottoms, extra-large sweaters and more trainers than you could count. It's a trend everyone can embrace, no matter their lifestyle. Laura Ashley's very own leisurewear collection is at the centre of AW18 trends, providing wearable and fuss-free pieces you can wear time and time again. Get your hands on these — you don't want to miss out.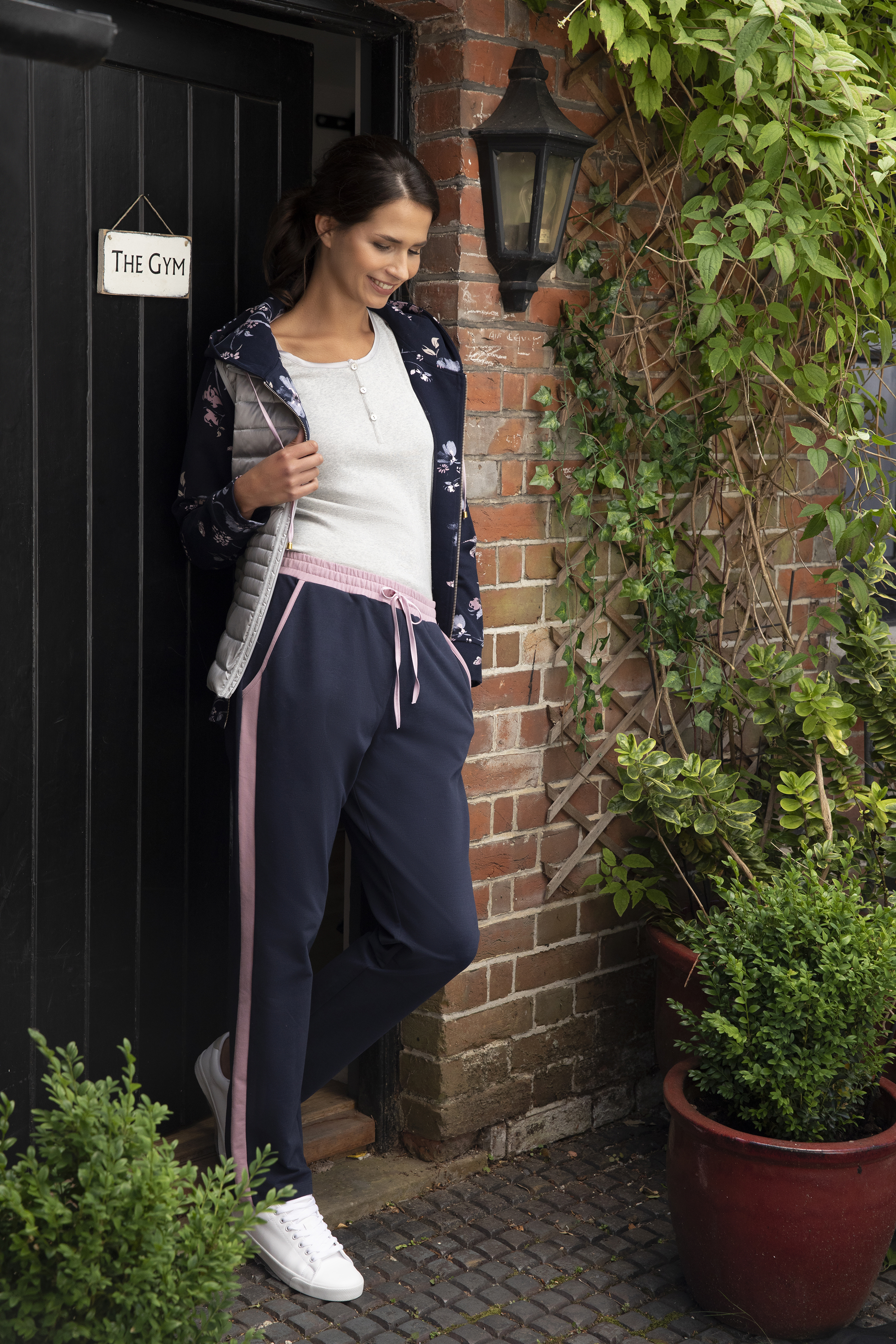 What the Laura Ashley team love about the collection

French Translator
"To me, this is an upgraded high quality version of sports and casual wear with beautiful textures. It's soft to touch, combining comfort and style. My favourite item is the Poppies Garden Luxe jogging bottom, which I wear to the gym to stand out from the crowd."
Senior E-Commerce Coordinator
"The Heather Pink Contrast Top is my favourite — I love the cosy feel of the fabric, which is perfect for those chilled-out and lazy Sundays!"
Marketing Coordinator
"This loungewear collection is perfect for chilling at home at the weekend or nipping to the shops to grab essentials. My favourite piece is the Navy Jersey Knit Top, it's so easy to throw on with some comfy trousers on a Saturday when I eventually have to change out of my pyjamas and look semi presentable!"
Social Media Assistant
"The entire collection is filled with fuss-free, everyday pieces you can wear season after season. With autumn on its way, I've started thinking about the items to invest in that will help with warmth, comfort and practicality for the cooler months. The plain yoga pant is brilliant for a post-lunch Sunday walk tucked into wellies, while the zip-through hoodie is a dream hero piece for evenings by the fire."
Copywriter
"My favourite item from the collection is this Heather Pink Contrast Top. I love that it's such a clean, modern design even though I'd definitely use it for lazy weekends. A pretty replacement for the ugly, layabout sweater I've been hanging onto for too many years!"
Digital Marketing Coordinator
"I love this oversized jumper with button detail. Perfect for lounging around the house; reading and drinking tea on the sofa with the dog."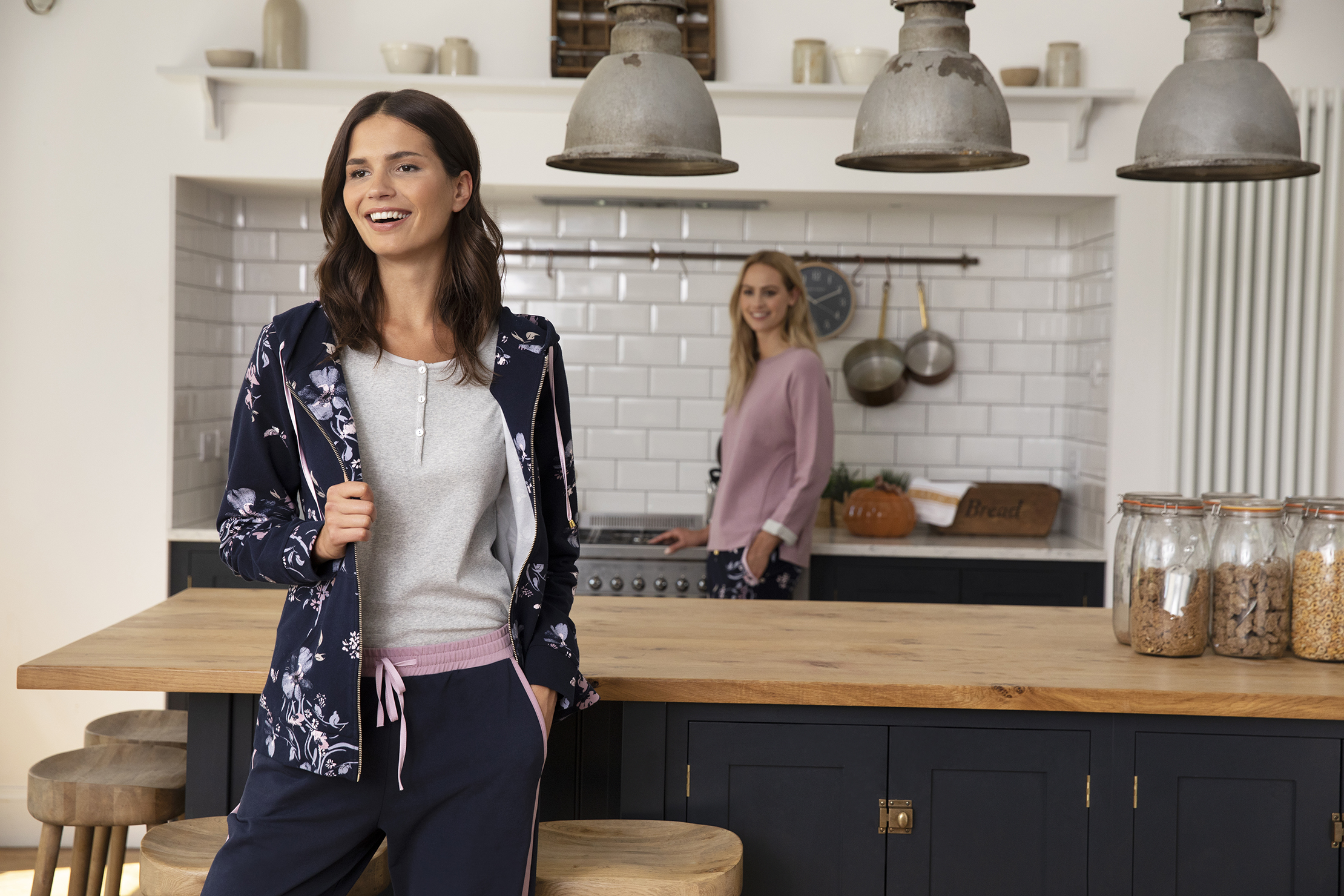 What is your favourite piece from the collection? Let us know your thoughts over on our social media accounts @lauraashleyuk or by tagging #lauraashley