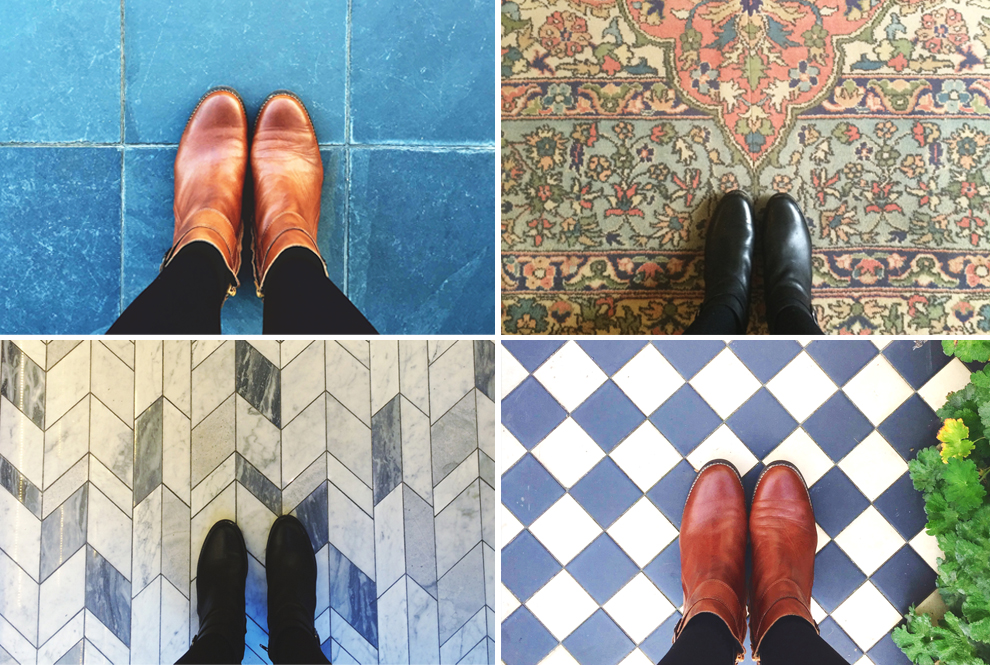 Our Laura Ashley shoes are perfect for #IHaveThisThingWithFloors - go see... read more
Ever wondered how to get Instafamous? We gave the wonderful blogging duo Amy and Naomi from Two Shoes One Pair the task of showcasing our gorgeous boots (giving them four shoes, two pairs…) using the popular hashtag #IHaveThisThingWithFloors. For those of you who aren't familiar with this, it involves taking a picture of your shoes from a height with the background being beautiful flooring (and if you're still confused by this, look at the pictures below!). So let's see how Amy (wearing our Black Buckle Detail Ankle Boots) and Naomi (wearing our Chestnut Buckle Detail Ankle Boots) get on with our challenge…
Sometimes, it's so easy to forget those glorious tiny details that are all around us – right up from the stars in the sky, blossoms on the tallest branch, all the way down to the ground that we walk on, and that ground we are walking on may be the most interesting yet.
Who knew that an Instagram sensation could come from such simple idea? Yet 514k followers and 183k posts later, #ihavethisthingwithfloors is very much a thing, and a pretty cool one at that. So we thought we'd take our Laura Ashley boots out and about in search of these fabulous floors. Join us both as we search for more than soil, give up grey pavements and find ourselves some floors that are more than #FromWhereIStand worthy.
Amy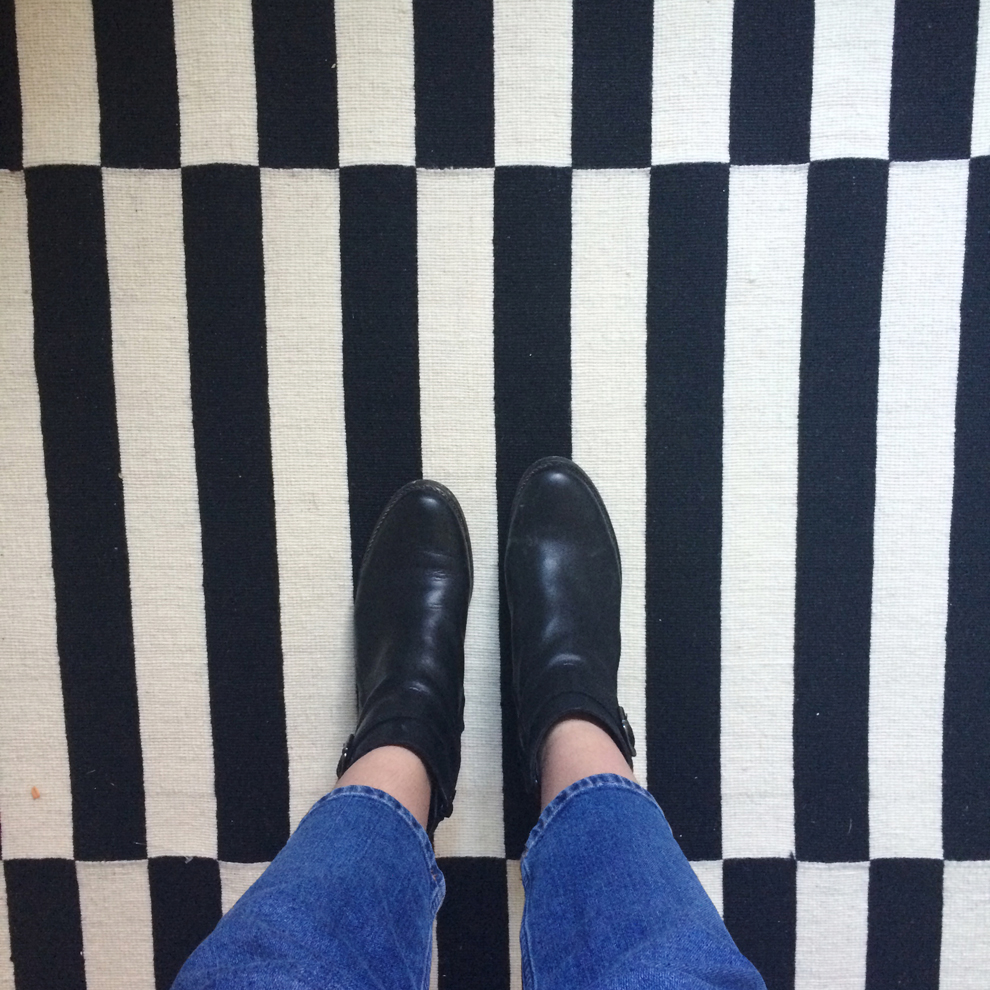 Let's start at the beginning – this monochrome rug is where I start my day 7 days a week. The rest of our house is bright colour and vintage florals so it's nice to have something constrasting on the floor! It may have a few coffee stains, biro art c/o the baby and never stays straight for more than 5 minutes but that's all part of the charm.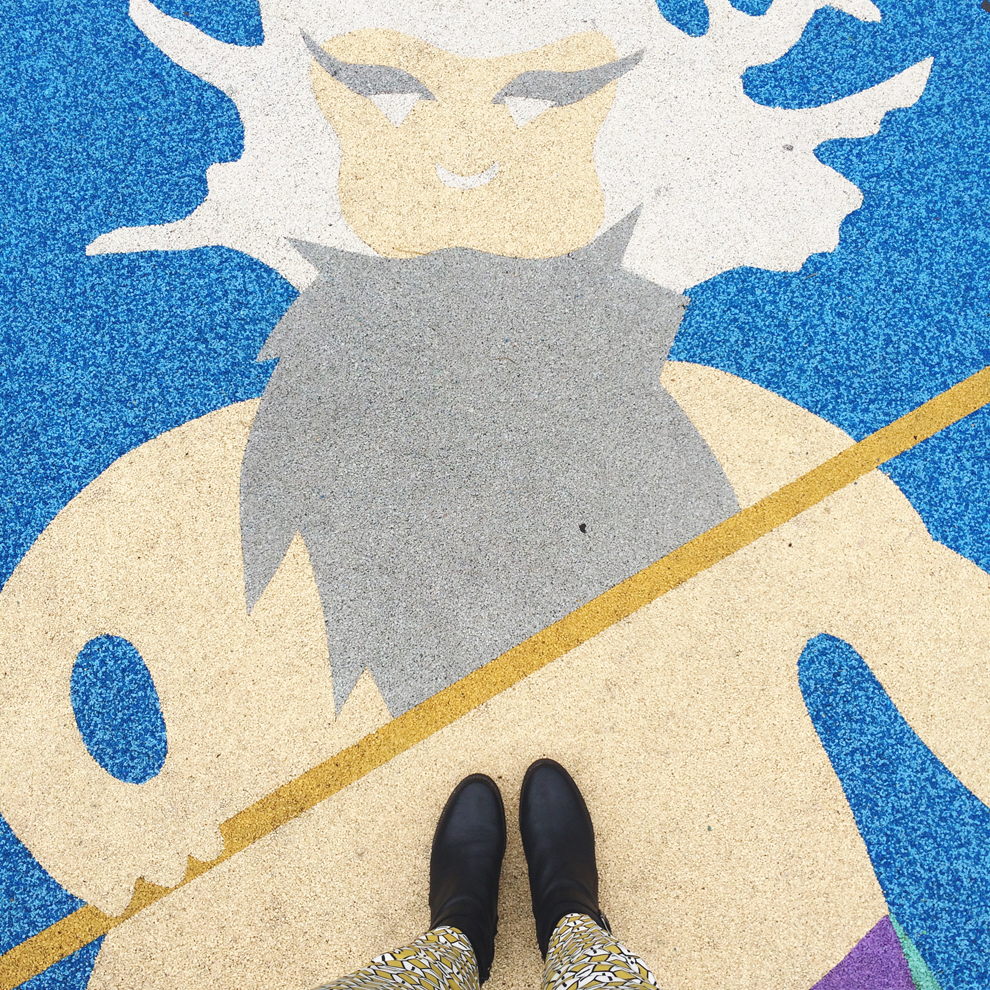 At least one of our stops every day will be some form of play park – the brighter the better. This little gem has the most incredible sea-theme throughout, so whilst I made friends with this guy, Ivy was befriending the octopus beside the swingset.

There is nothing I love more than a good retro carpet and where better to find some than at our local National Trust estate, Nuffield Place. The 1950s décor within the house hasn't been touched since it was left to the National Trust in the early 60s and each room offered us a bigger and more beautiful floral floor.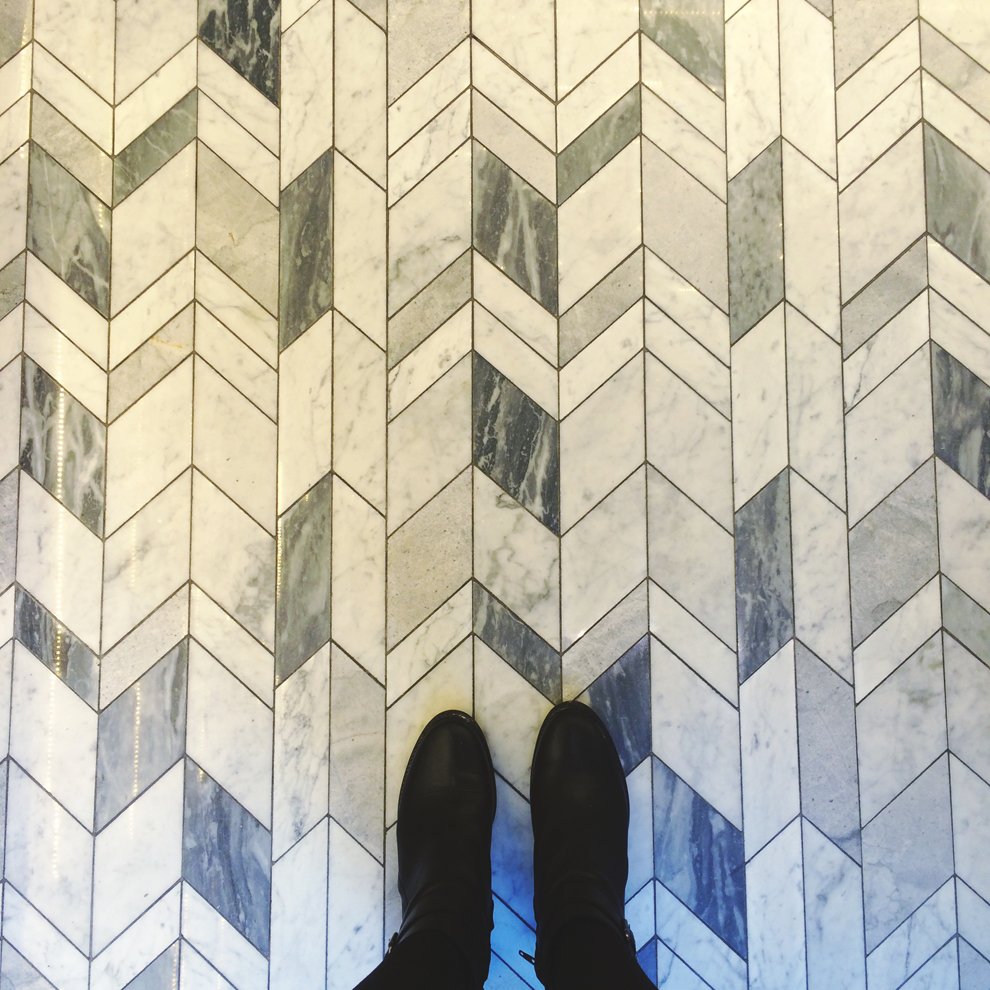 Before heading home, we stopped off to get food and found our favourite floor of the day – this monochrome marbled beauty was certainly an eye catcher.
Naomi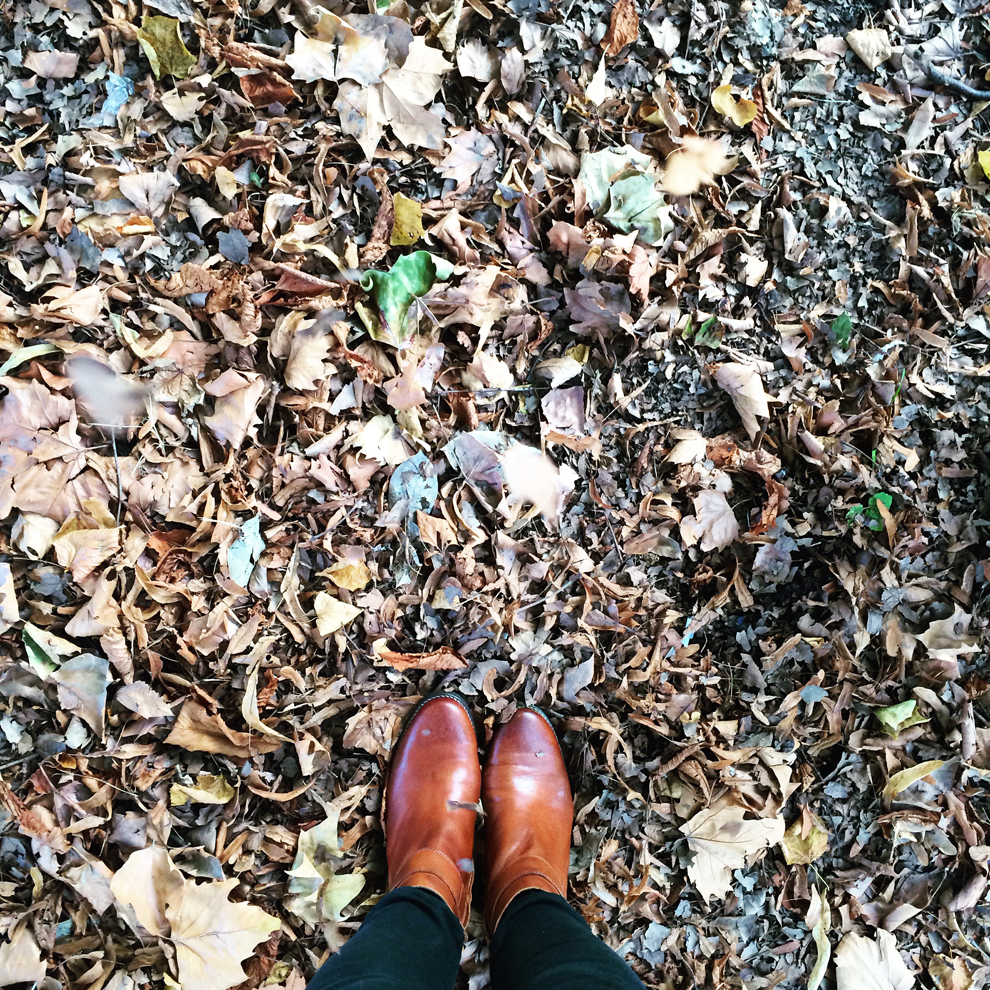 I am always walking in the park with my dog Roxy so what better way to start than walking through the crisp brown autumnal leaves, after all it's my favourite time of year!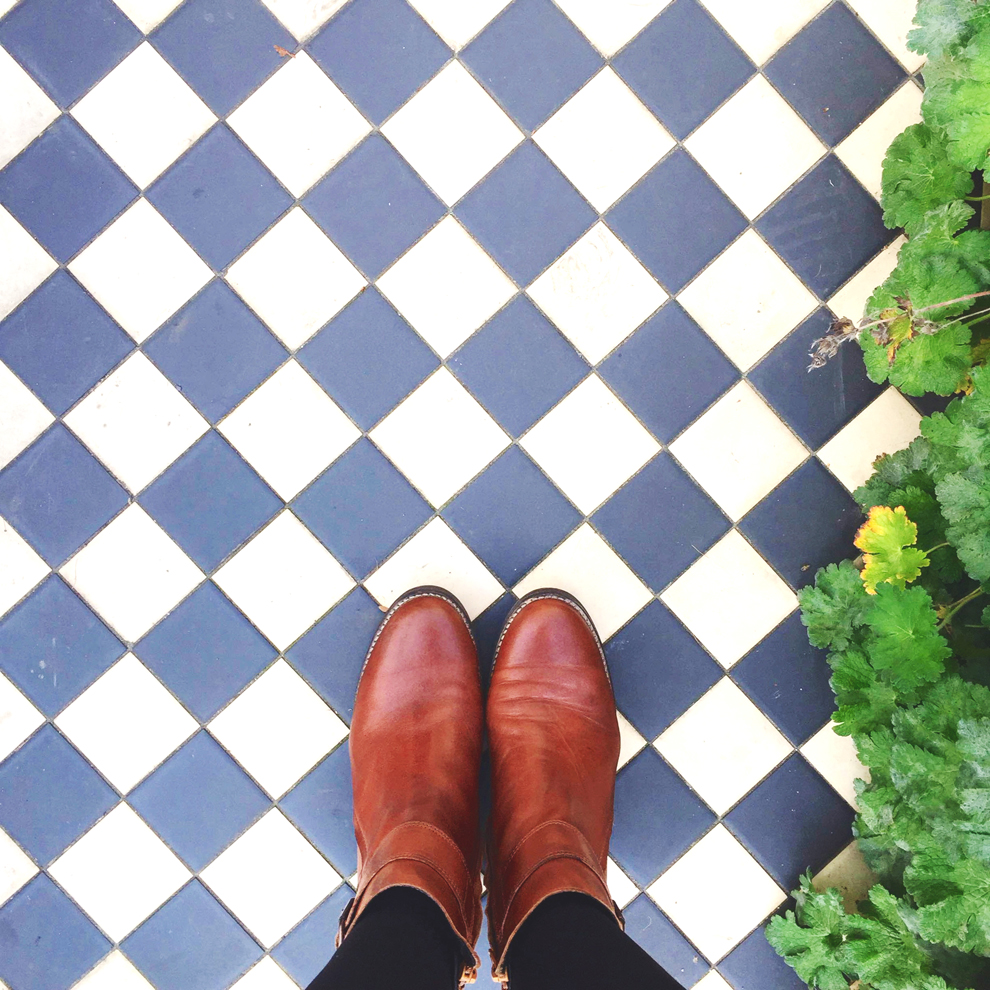 These tiles remind me of what I'm working towards as I always dream of a house with tiles like this. There are plenty round by where I live so until then I can just borrow theirs!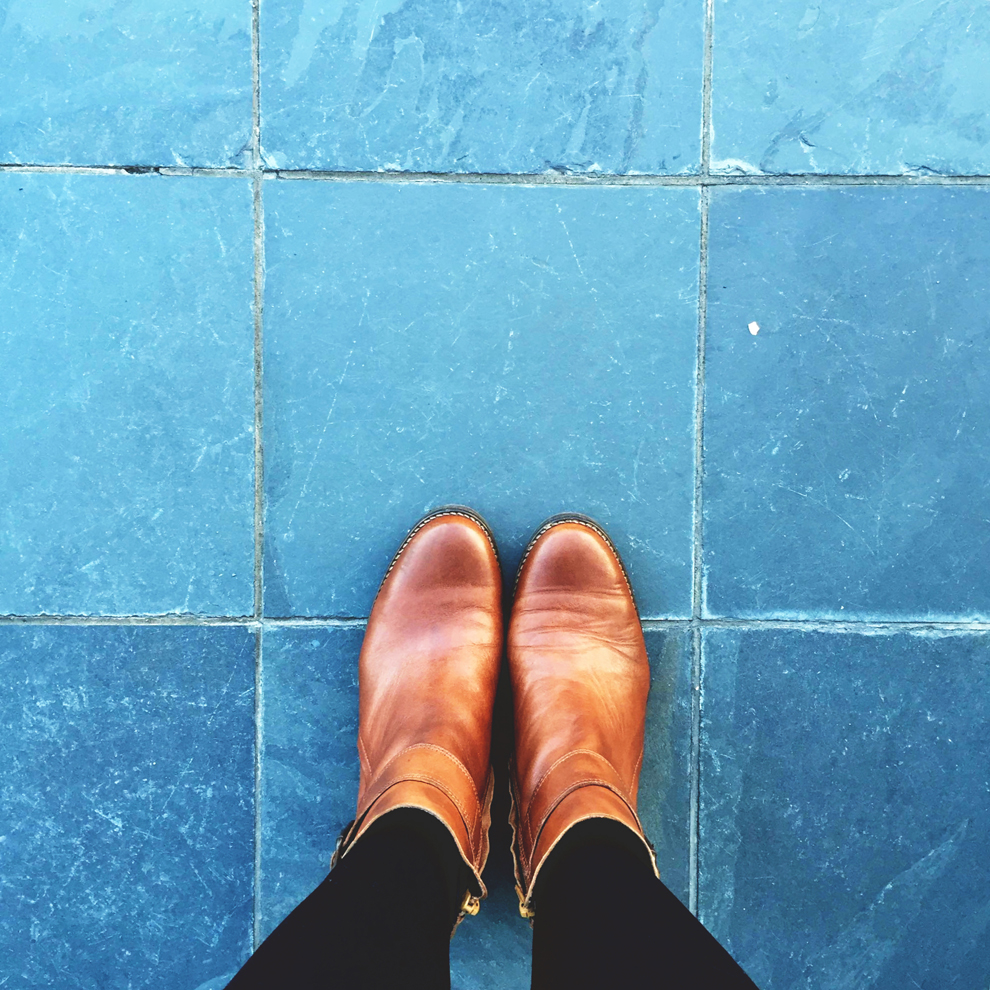 Marble tiled floors are for midweek dinner stops at one of my favourite restaurants, winner!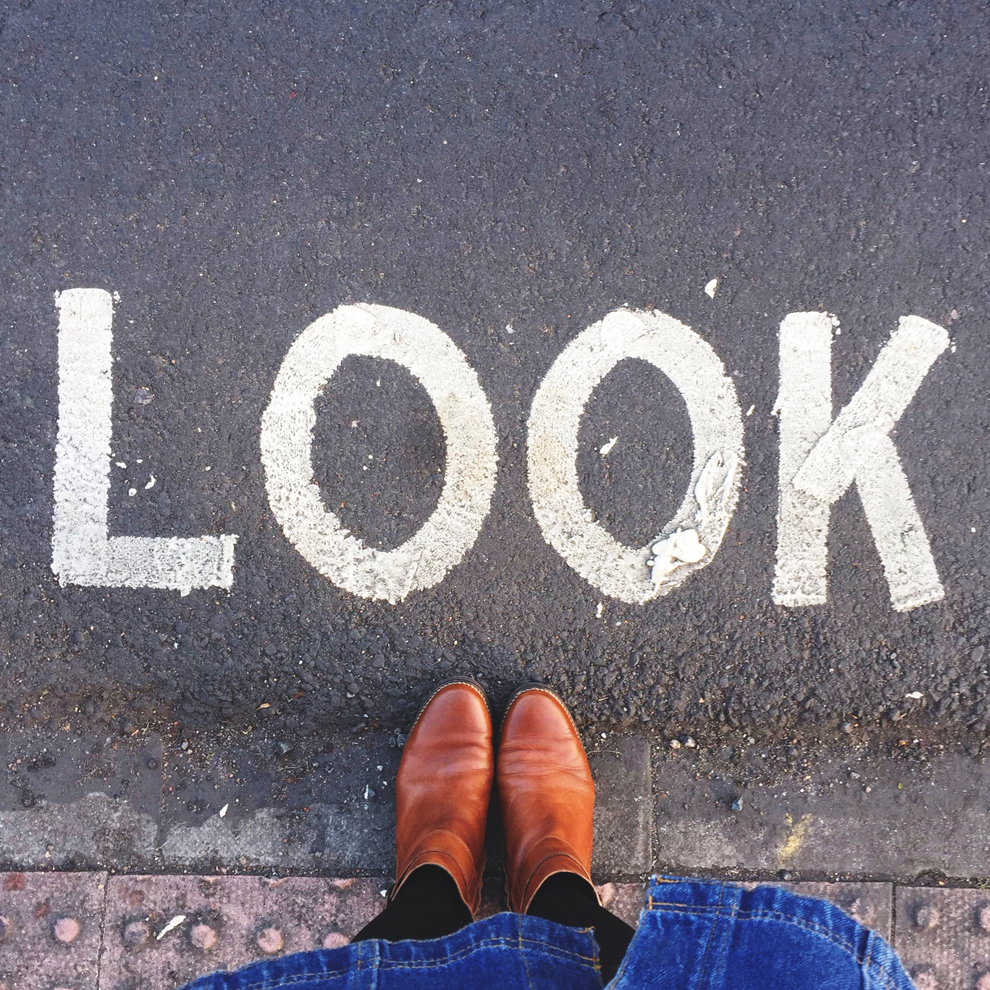 Life in London is always super busy so it's important to always stop, look and listen! A floor which we see everyday but has great significance.
Thank you Amy & Naomi for taking the time to find these gorgeous floors. And may we say our boots looks fabulous!
Want to get in on the act? Show us your #IHaveThisThingWithFloors pictures on Instagram by tagging us @LauraAshleyUK or with #LauraAshley. And don't forget to check out the rest of our beautiful shoe collection here.