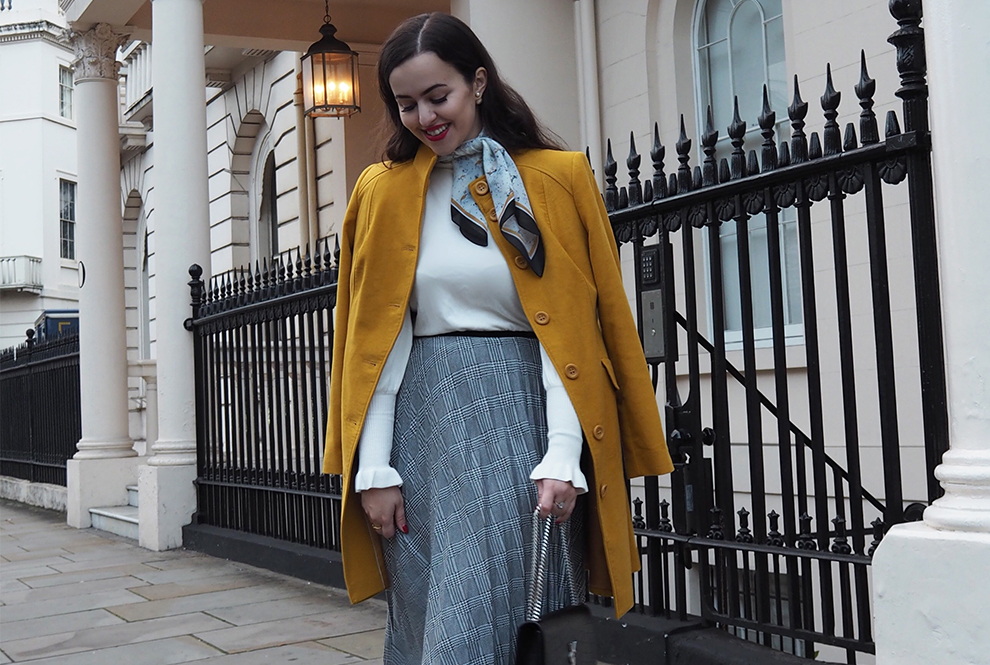 Arabella Golby dissects this season's biggest trend read more
I adore it when the seasons change, and something I particularly look forward to is the change in colour palettes. I associate spring and summer with lighter, pastel colours, and autumn and winter with deep jewel tones such as ruby, emerald and gold. The gold box was well and truly ticked when I set my eyes on this beautiful funnel neck coat from Laura Ashley. It's such an amazingly deep, vibrant colour while still being suitable for the season. The golden mustard hue almost perfectly matches the colour of the changing leaves. I knew when I saw it that it was the perfect autumnal transition piece. It's warm but not overbearingly so, and thick but not so thick that it's restrictive. It's also perfect for tapping into this season's mustard trend.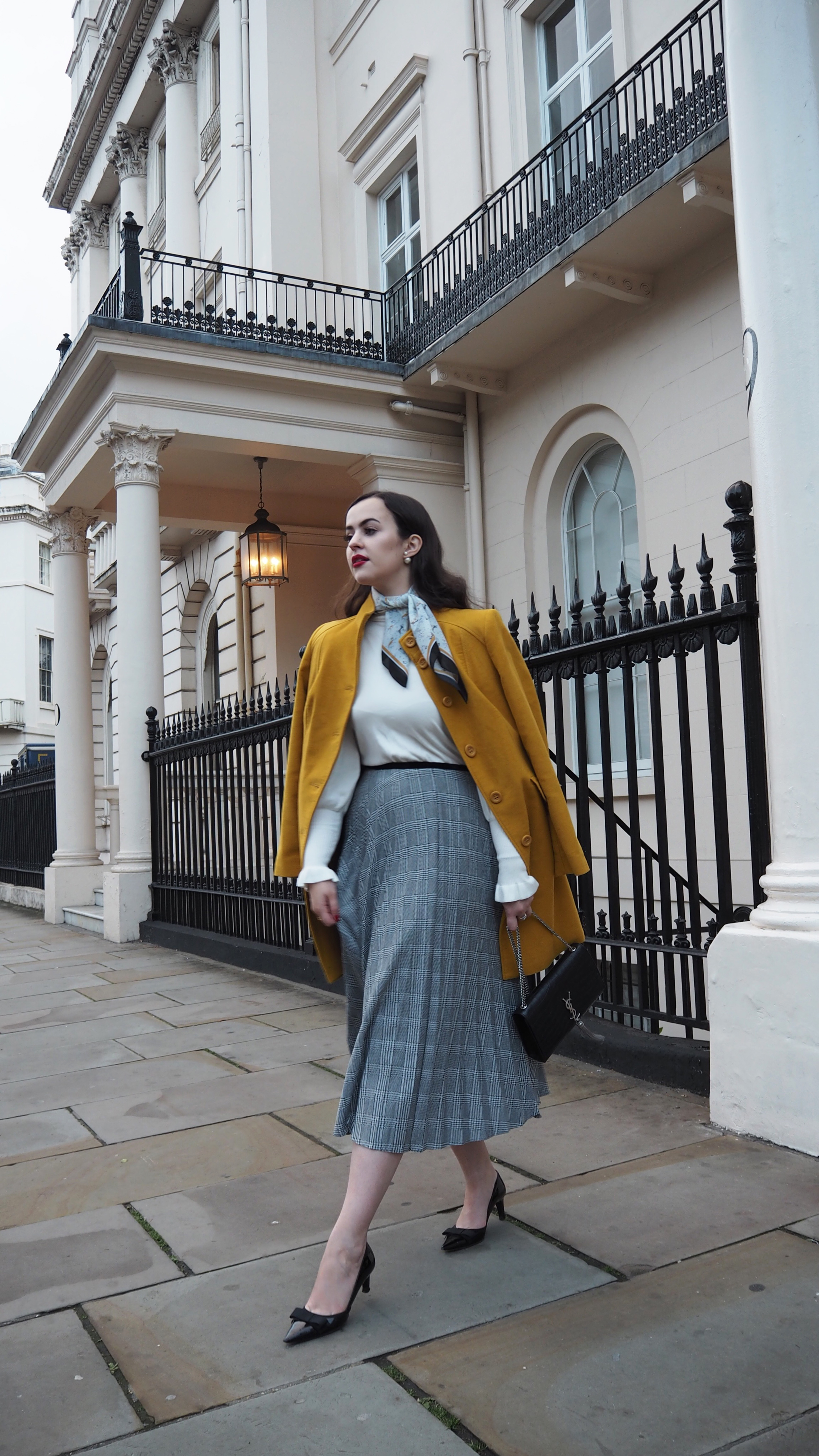 Wear with the standout skirt
I paired it with this midi, pleated dogtooth skirt with a thin velvet waistband – a detail that I think makes such a lovely difference. The skirt is also made up of a lot of material, which means that when you walk there's a beautiful flowing movement to it which is a must for me when it comes to a midi. I love a really dramatic, flowy skirt OR a very structured one – nothing indecisively in the middle. I also love the fact that it's a pull on skirt and so easy to wear, no zips – and the elastic waistband is something I'll definitely be thankful for over the indulgent festive period…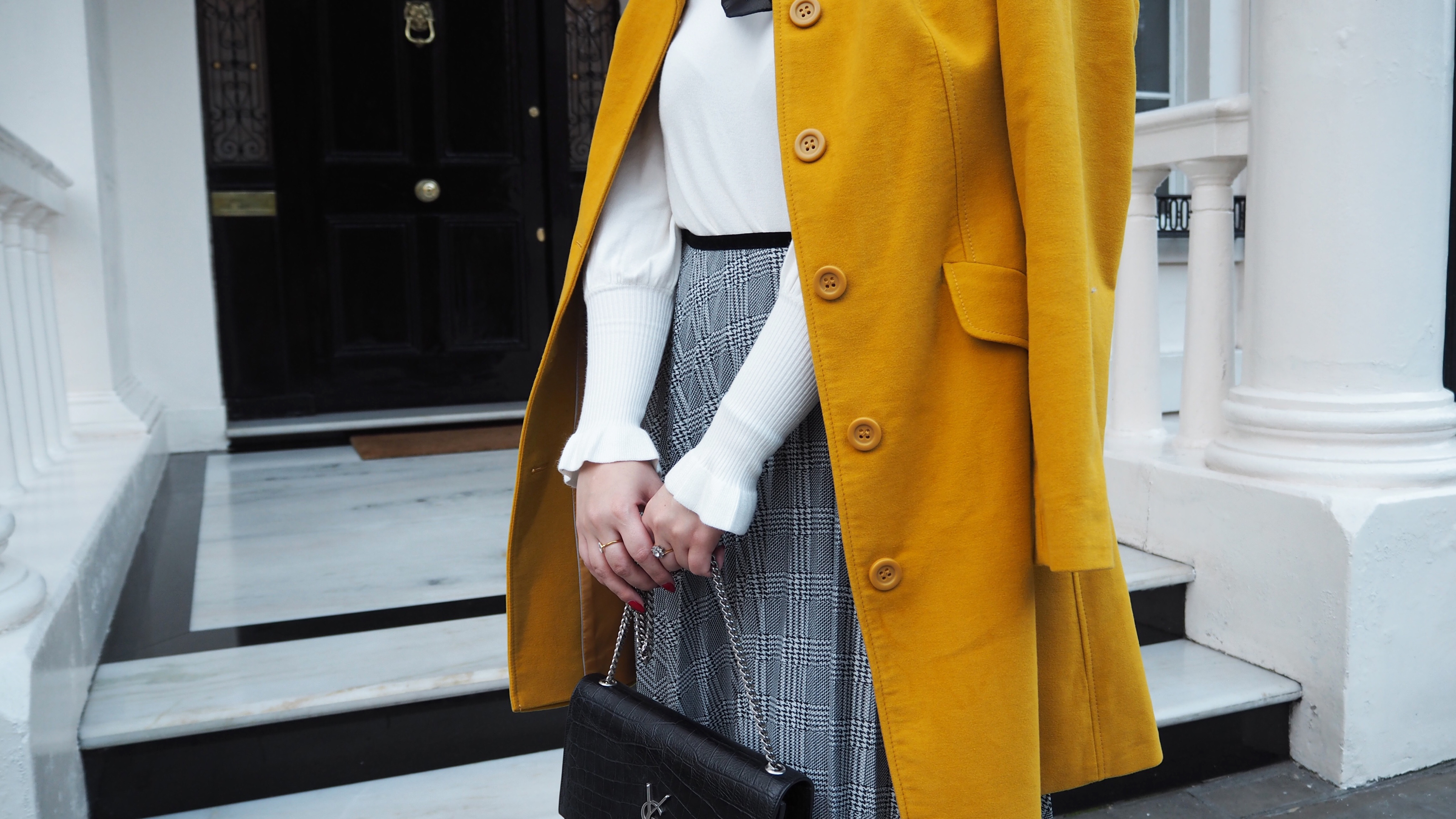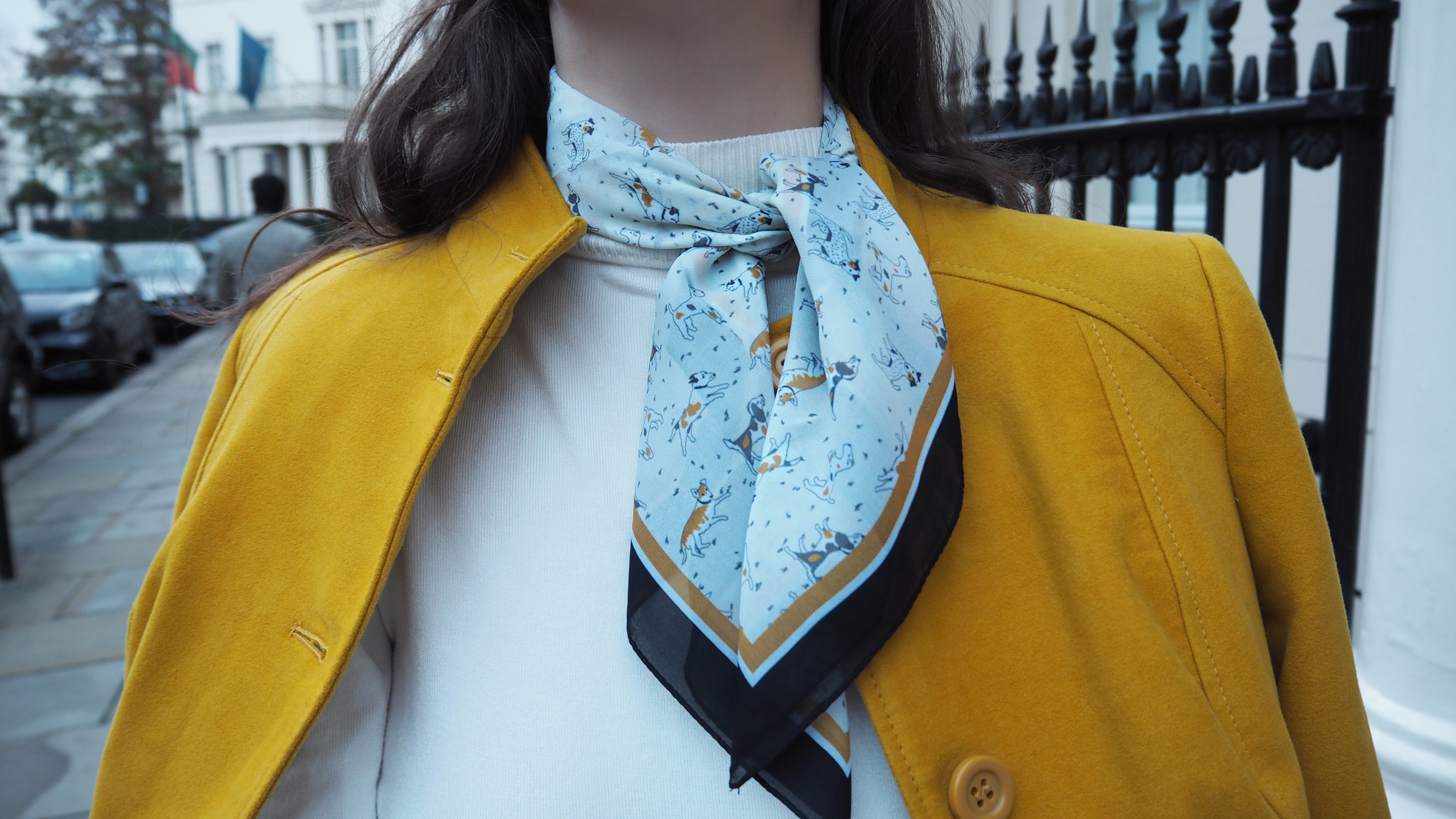 It's all in the detail
To top it off, I added this sweet little dog print scarf with mustard accents (you can find similar ones here). First of all, I'm a massive crazy dog woman so obviously this scarf is right up my street, and secondly I think the mustard accents in the scarf really pull the details and colours of the outfit together. The scarf, like the coat, is also a really nice weight for this time of year – it's not freezing but it's also chilly enough to appreciate a little something keeping your neck warm. Giant scarves aren't necessarily ideal when you're running around and riding already-boiling public transport whilst packed in like a sardine.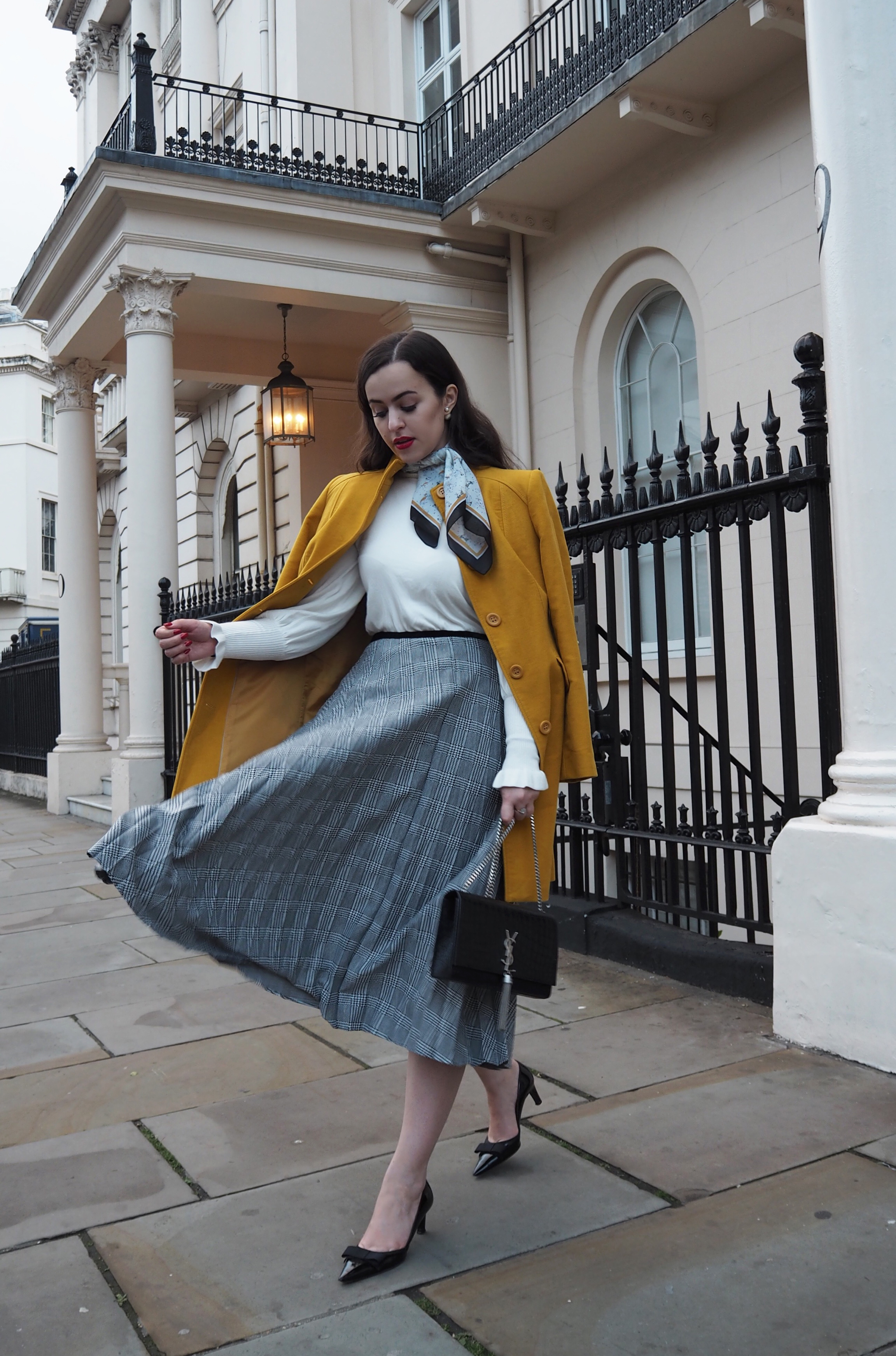 Which are your favourite colours to wear when it comes to the autumn/winter months? Do you stick to the traditional colour palette or do you like to switch it up a bit? Let us know how you wear the mustard trend in the comments below.