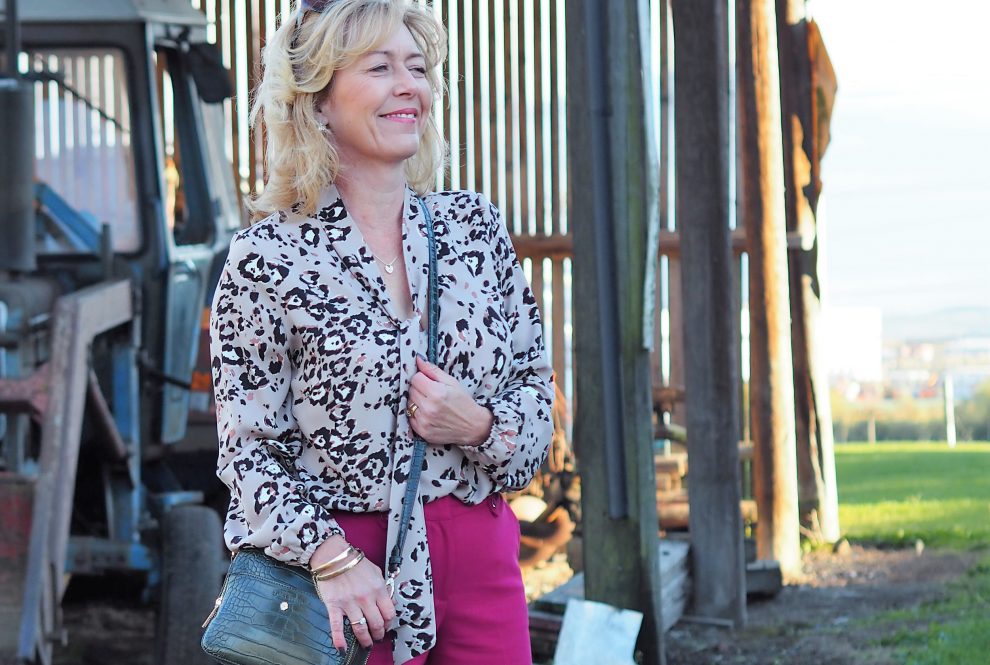 Autumn doesn't have to mean dark colours and plain pieces, here's how to keep your wardrobe colourful this season... read more
There's often a connotation that once the dark nights return that for some reason, our wardrobes must follow suit… Isn't it funny how during the summer months we're bold and daring with our fashion, but during the winter months we gravitate back to our dark coloured clothing. The blacks, the browns, the beiges, the neutrals; it's all very wintry isn't it. But who's making these rules, and why do we feel we must comply? Well, today our guest blogger Vanity and Me is saying no to dull autumn dressing by showing us how to add vibrant colours and bold prints back into her winter wardrobe…
Choose Your Print
There's such a huge focus on the leopard print trend this year. I mean, animal print is always and will always be popular but this year the trend is humungous! Walking through the local town there's a sea of animal print!
This is my third new leopard print top this year. Yep, I'm a fan alright. I find it such an 'easy-to-mix-with-anything' kind of print.
The colour hue's of this Tie-Neck Blouse are stone black and white are soft. They're perfect because they are not brash like so many other leopard print styles out there. The subtlety of the print makes it even easier to style with vibrant colours during the winter months.
The tie neck detail can be worn close to the neck to create a keyhole style, however, I like the tie neck worn lower to sit with the V-neck design of the blouse. It's great that a small changeable detail like that can create two really different looks. The blouse is also semi-fitted for comfort with elasticated sleeves. I really like it!
Choose A Bold Colour
I fell in love with the colour of these trousers. They are in fact listed as Cranberry Pink Cafe Trousers, but I think they're more of a Cerise colour. A bright colour for me but I really love the jewel tone of these – they're perfect for brightening up a dull wintry day.
Plus, I think they'll look fantastic dressed up for a night out too – don't you?
As I said before, the animal print is so easy to mix with other colours and I think these two items will work hard in the wardrobe, both together and seperatley.
The trousers are the same as my Brown Cafe Trousers that I had last year. They fit so well and the quality is so good. Obviously a good seller, as Laura Ashley launched more this year in different colours and prints. I recommend them greatly.
Accessorise, always!
I finished the look off with this cute Green Crocodile Cross Body bag. A double compartment zipped bag that's going to come in handy for this AW18 it's a very dark green but I love that it's a bit different to plain black. The colour really stands out when it catches the light and it's a really easy way of bringing another colour into your autumn winter wardrobe. It's available in a lovely pumpkin orange colour too.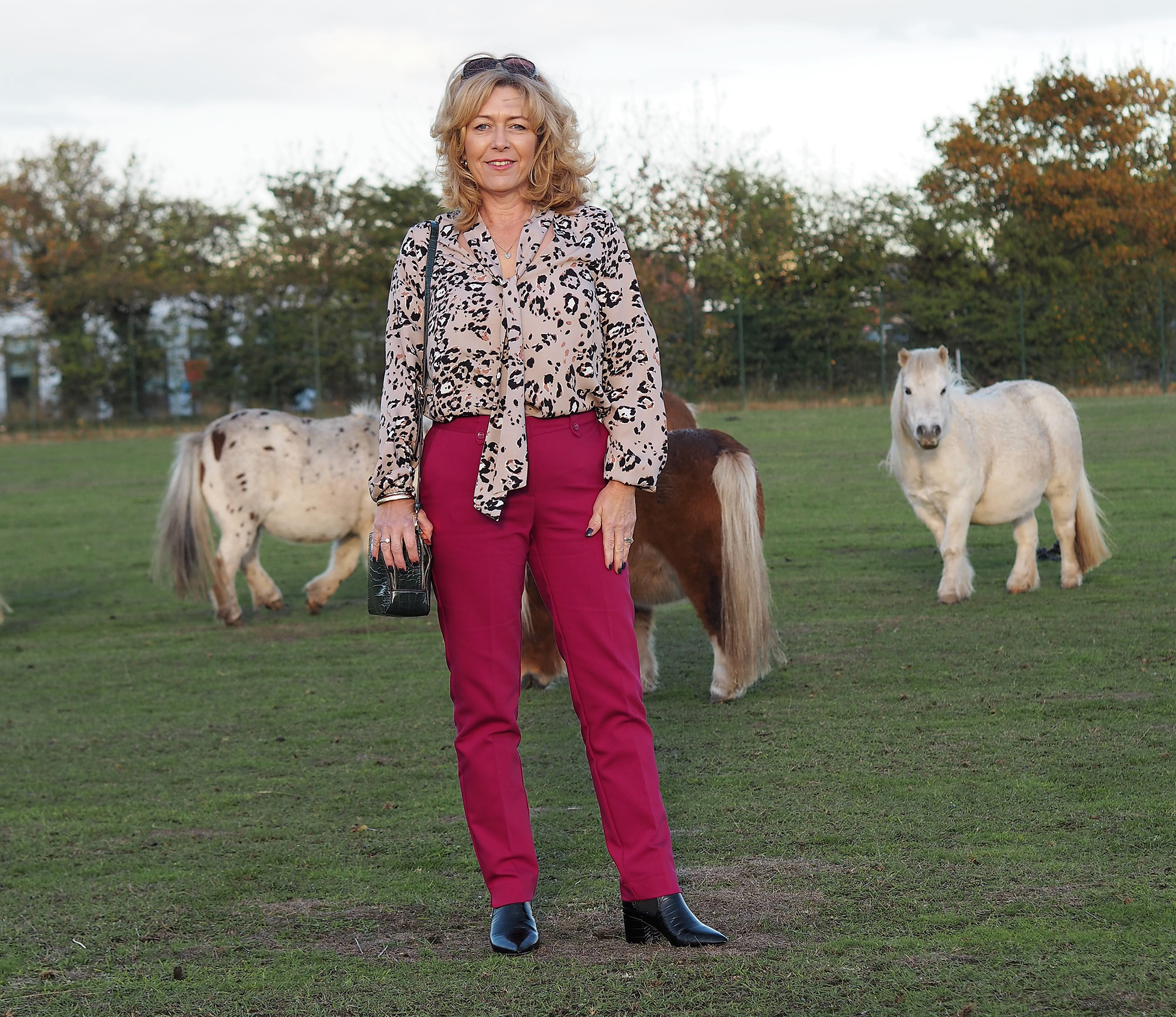 I have friends that have a farm in Essex. As I was invited there for lunch, I decided it would make great backdrop to take some shots of this stunning outfit. They have miniature ponies on their farm and what I had in mind was to take some photos close up with them… But they weren't playing at all!
I had visions of having a pony either side of me, looking cute, plus of course, I wanted to get close and love them. I couldn't get any closer than what you see here!
In hindsight, I should have brought apples and maybe if it wasn't so cold I would have had more patience and hung around longer. It was sunny at this point but the wind factor put the temperature into minus. The things we do as bloggers do, eh!
I'm sure I will visit again when it's warmer again. I'm determined to give them some love!
Anyway, that's all from me, and I encourage you to add some vibrant colours or stand-out prints back into your autumn winter wardrobe!
Be sure to share your fashion pictures with us on Instagram @LauraAshleyUK