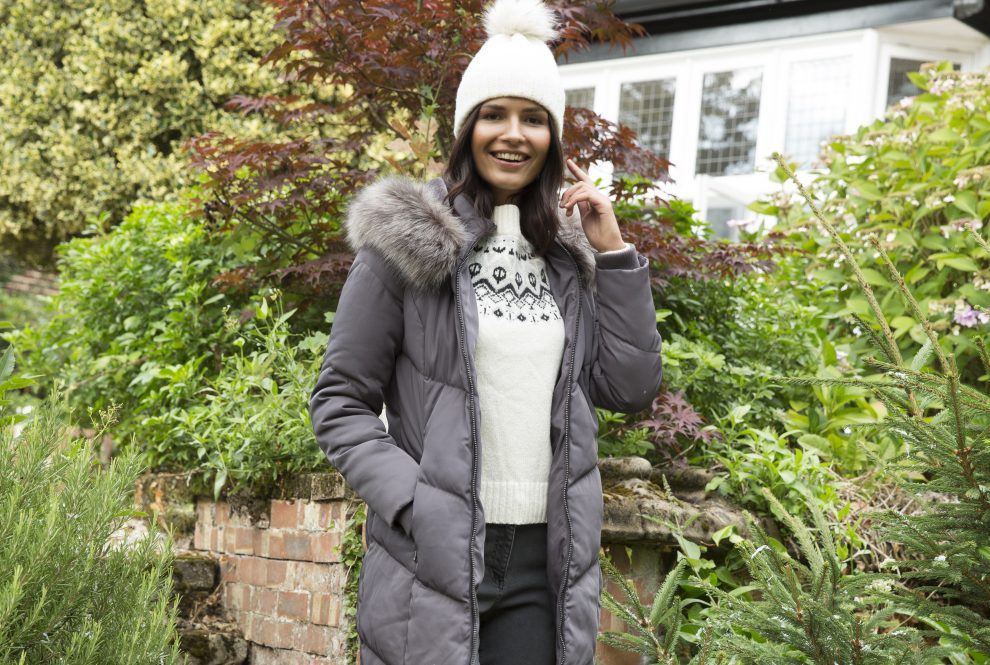 Remember remember the 5th of November... but let's not forget great style! read more
Whether you're standing in a muddy field or watching from the comfort of your garden, be sure to arrive with a bang with our stylish selection of firework-ready outfits. We've got everything you need to dress the part this Guy Fawkes night, so here's your checklist to ensure you're ready to sparkle for Bonfire night and beyond…
The Knitwear
A warm jumper should be the essential base to any Bonfire night attire, and when it comes to winter dressing, there's nothing better than a luxuriously soft knit. Roll neck jumpers are without a doubt an autumn staple. Begin wearing them in November, and we can bet you'll still be wearing them in March. Sometimes all you're looking for is a simple design, but simple doesn't have to mean boring. Try choosing a jumper with a unique texture, such as boucle; the chunky bobbled style on our Turtle Neck Twist Boucle Roll Neck creates a  modern look that you'll be reaching for all winter. If you're looking to bring a fun twist to your outfit, opt for an eyecatching jumper that combines two of your favourite prints. Spots and stripes looks so good together we're starting to wonder why we ever kept them apart! Our Crew Neck Spot and Stripe jumper is the perfect way to add colour and fun to your Bonfire OOTN.
The Coat
For the number one night in November, you need a coat worthy of a firework ceremony… From the practical puffa to the chic city coat, it only takes one great jacket to create a show-stopping outfit. With multiple pockets, which are ideal for storing gloves and hand warmers, our County Floral Reversible Printed Coat is perfect for the occasion. If the event calls for a more formal coat, our Asymmetrical Collar Coat features hidden buttons to give this jacket a beautifully clean silhouette. Whatever your style, one thing is for certain: don't even think about heading out coat-less this Bonfire night!
The Accessories
For an evening that's full of oooh's and ahhh's, you're outfit needs the accessories to match. The weather has taken a chilly turn in the recent weeks, so make sure you don't get caught out with the old "I'll be fine without a hat and gloves" thought. Whether you like it or not, gloves, scarves, hats, and cosy socks are all Bonfire night essentials. But of course, you want to look pulled together on this special evening, so choosing matching accessories will give your look that extra fashion edge. Our Chenille Morello red hat and scarf are the perfect cosy duo to stay chic in, whilst our sweet Spotty Cat Socks will be sure to make you smile every time you look down.
How will you be spending the evening? Tweet us or tag us in your Instagram pictures @LauraAshleyUK
Happy Bonfire Night!