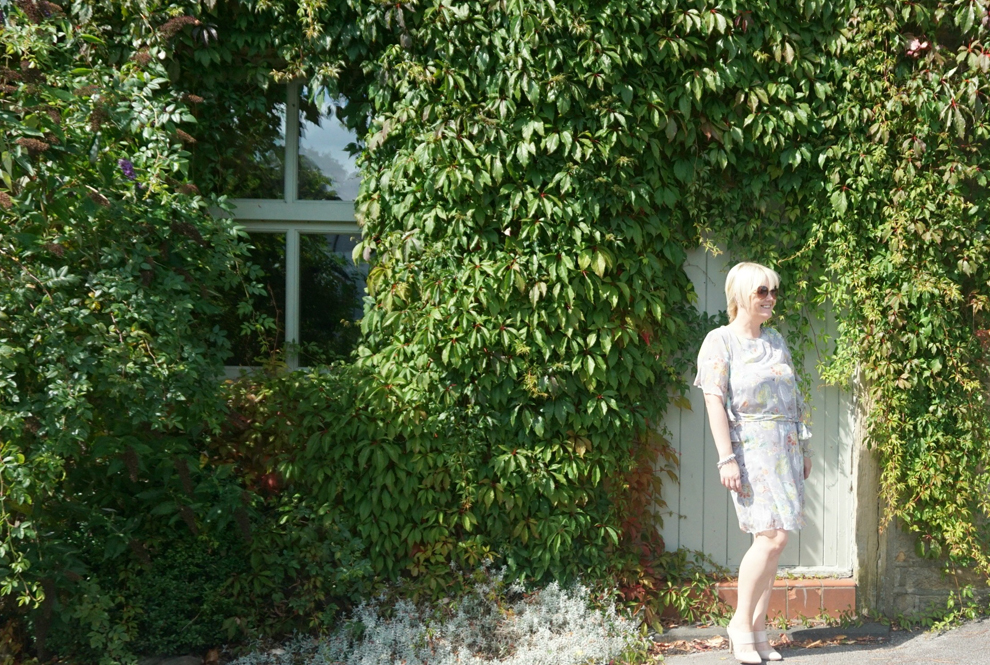 Find the perfect fashion pieces to see you through after your holiday... read more
You've planned a holiday this year (or if you're lucky, have already enjoyed one) and you madly buy new clothes in preparation for your time away because we all know your holiday will be better with some new pieces in your wardrobe. The trick is though to consider items that will see you right for holiday dressing and beyond. A savvy shopper herself, the lovely Sarah from Extraordinary Chaos shows us which pieces she's wearing even after a little break…
Planning for holidays has to be as much part of the excitement as the holiday itself. And as we excitedly prepare for our family holiday to Mark Warner Resorts in Kos I have been making big decisions on the right dresses for hot sunny evenings and comfy but stylish traveling outfits.
For me a huge part of a trip is wearing lovely dresses in the evening. Something nice a cool but feels smart yet can be dressed down a little with pretty sandals.
But a dress is not just for the holidays and ensuring outfits are easily blended into capsule wardrobes that can also be worn at home features high in the buying decision.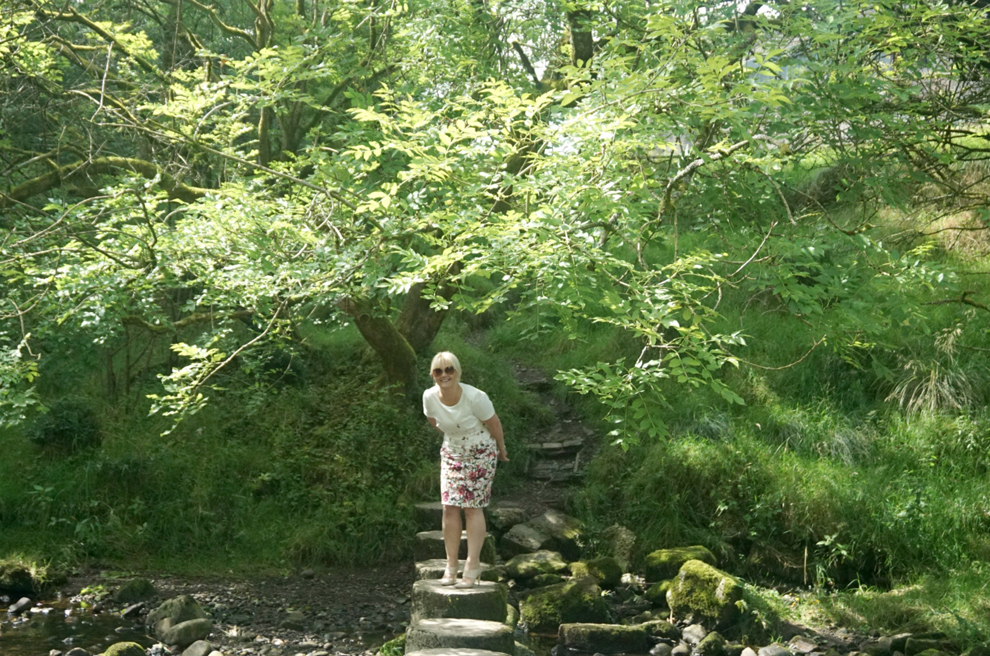 Living in the country there are not bundles of opportunities to dress up every day. Yet we are so lucky to be surrounded by some wonderful restaurant and bistros. The sorts of places that make my heart sing. As they give me the opportunity to wear something lovely and enjoy evenings drinking wine with friends and chatting over great food. Of course, such occasions are a great opportunity to trade in the wellies and require a pretty dress and lovely pair of heels.
As I chose pieces to fit perfectly for my holidays I also had a very exciting wedding in mind. Two of our favourite people have decided to tie the knot in sunnier climates sometime soon. Which of course brings on a whole new level of dress shopping. However, I am one of those people that cannot buy on demand.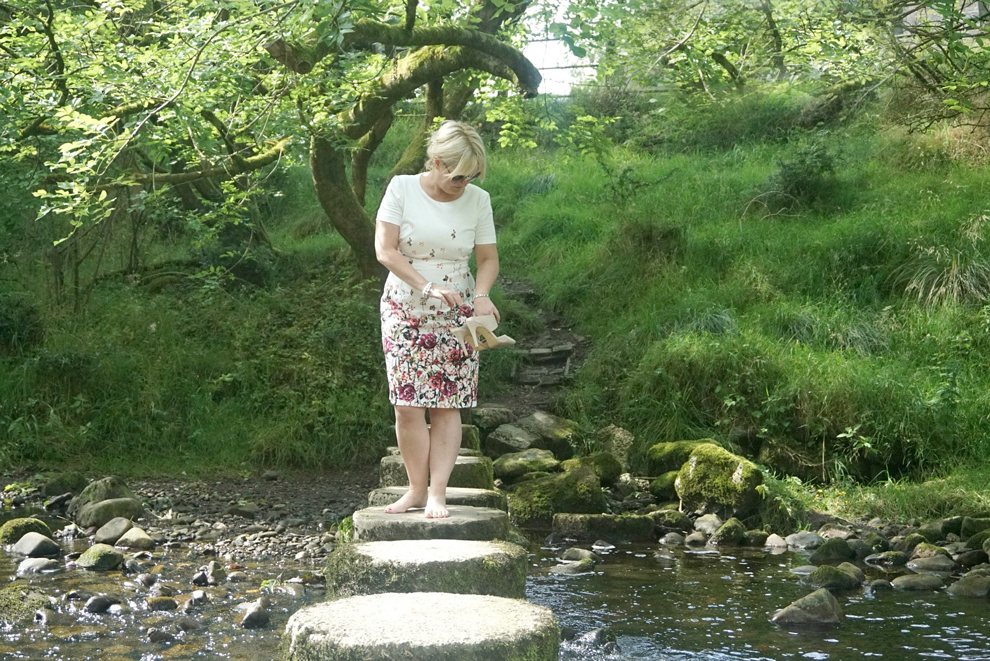 If I head out shopping for a dress for an occasion I never find it. I now live by the motto, if I see that perfect occasion dress, BUY IT. The times I have made the mistake of not doing so to be left trawling the shops for the perfect dress 24 hours before a wedding.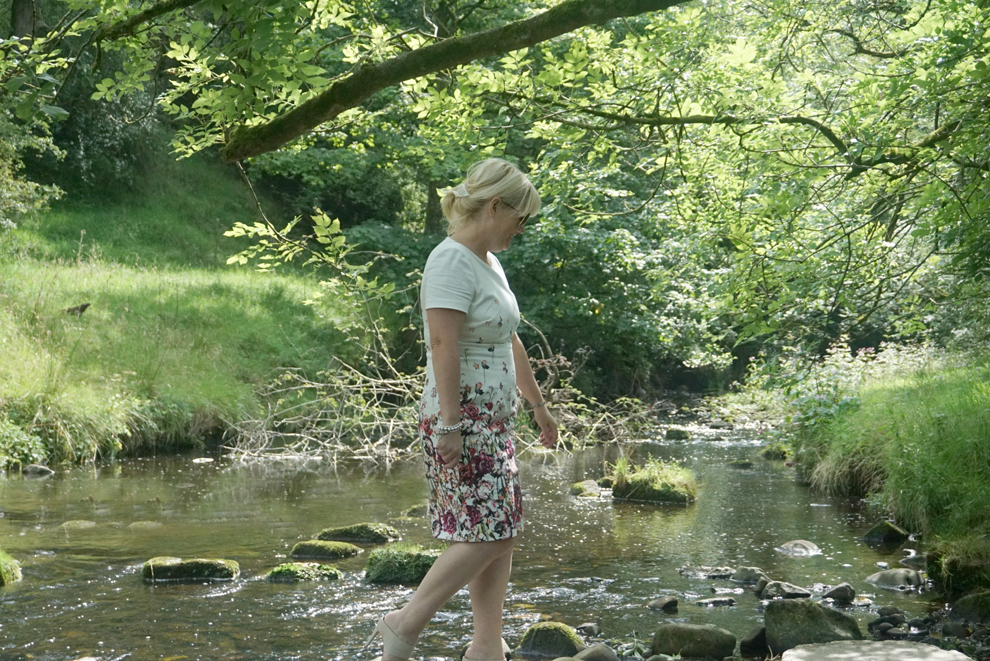 So in true Sarah form I strayed totally off the holiday shopping track and bought this gorgeous floral print dress and will be saving it for said wedding. I have to say I am feeling quite smug about this purchase and rather looking forward to having a couple of months to search for the perfect shoes and matching bag. And even better if you have a wedding coming up in the not to distant future it is in the sale!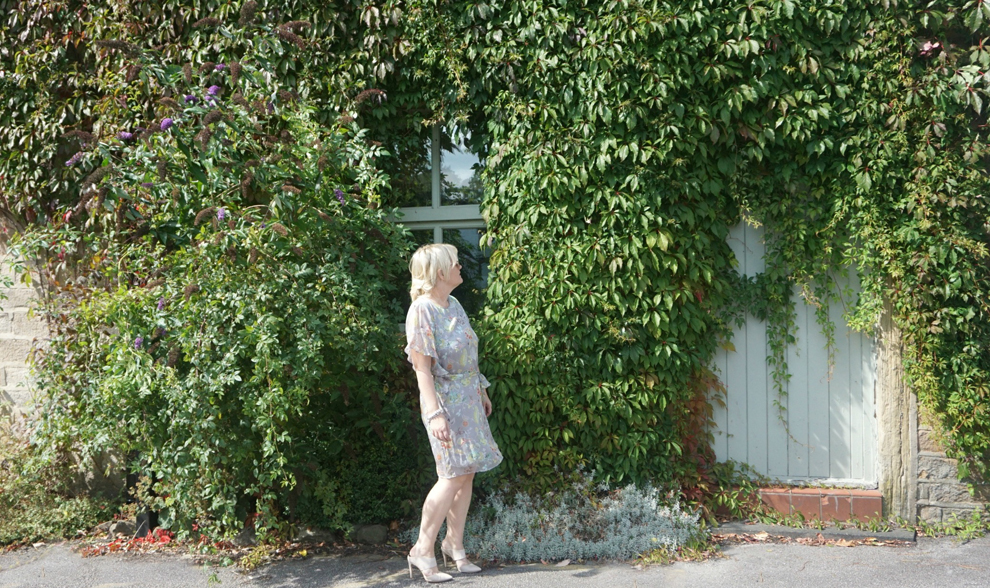 Anyhow back to holiday shopping, and this oh so pretty little tunic dress, which is perfect for breezy Greek nights with sandals, for walks on the beach. But will also be fab to wear at home with heels, its so lights and comfy, I just love it.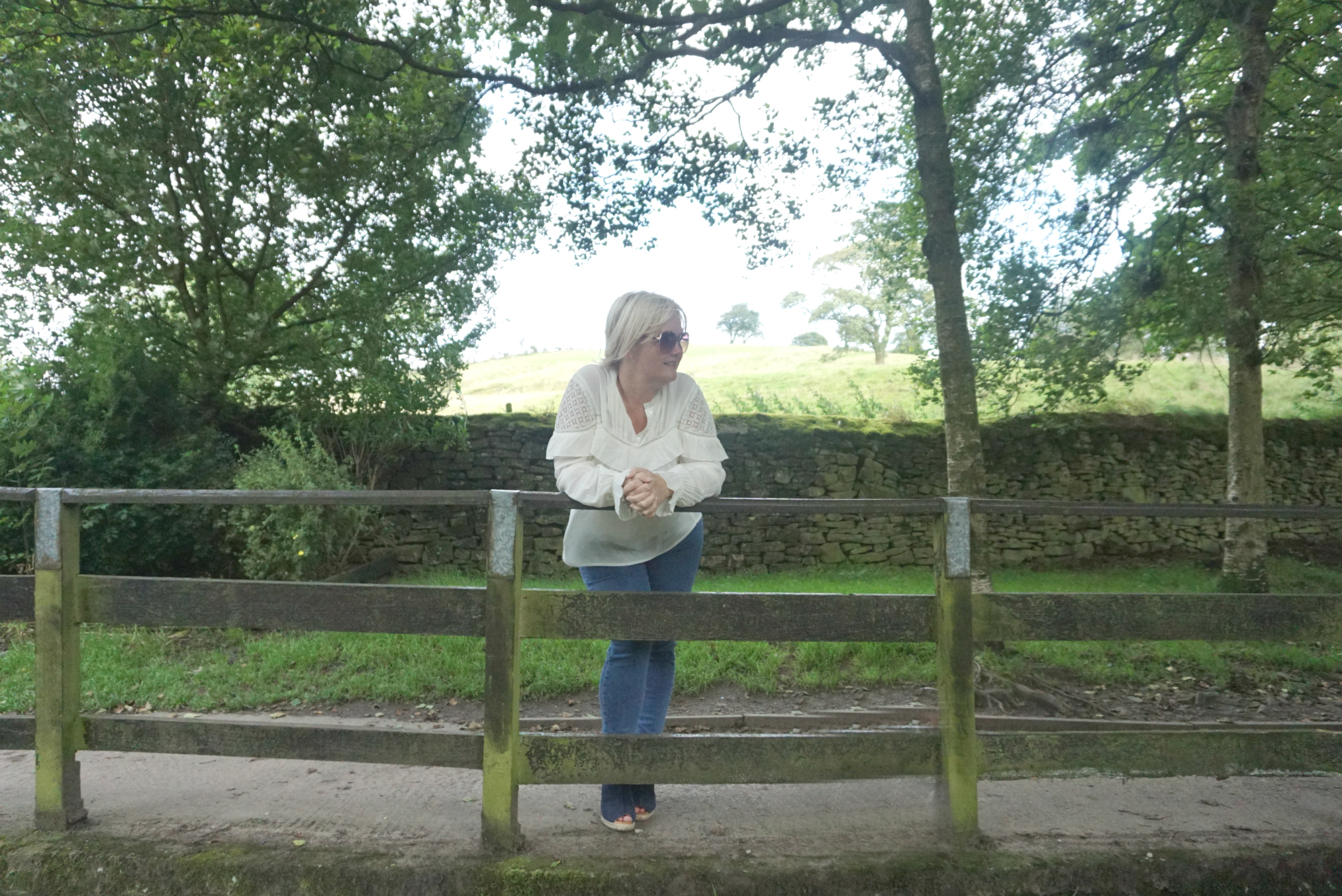 Lastly, I do love a traveling outfit, this is something from my childhood that Chris really rolls his eyes at. Is it just me that loves a lovely new travel outfit for holidays? And this year I have gone for comfy cropped jeans. I say that like it is something new, I live in jeans!  Also they are the perfect length for me being just 5ft, paired with a floaty blouse. They will one of those wardrobe favourites I just know it.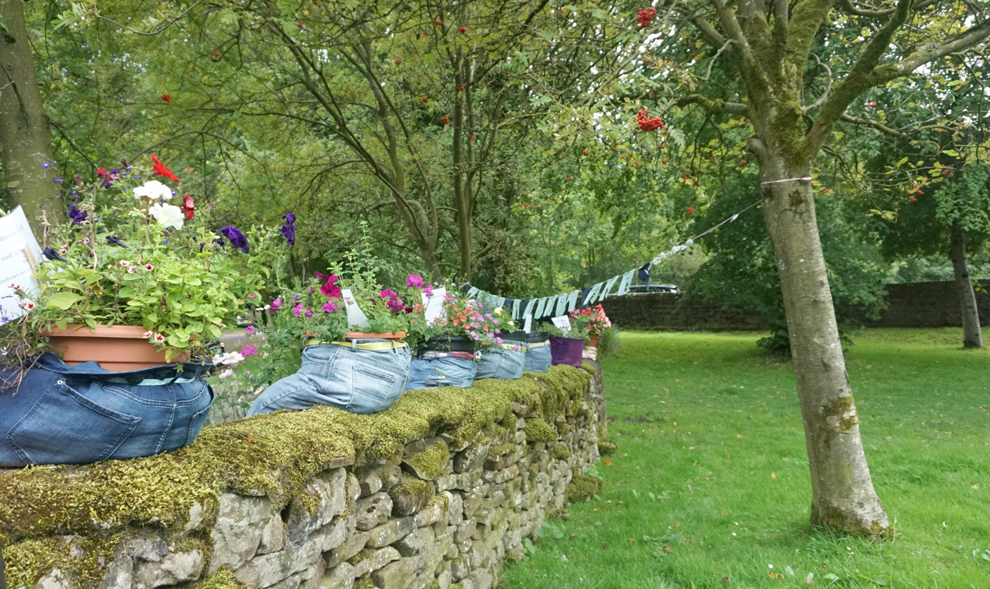 Ooh and talking of jeans just look at these gorgeous floral displays our local WI created in our village park for Jeans for Genes day. Its a great cause and what a wonderful way to raise funds.
All I have to do now is pack, which is something I keep putting off for another day!
Have you bought pieces that you can wear even after your holiday? Let us know below or on Twitter @LauraAshleyUK