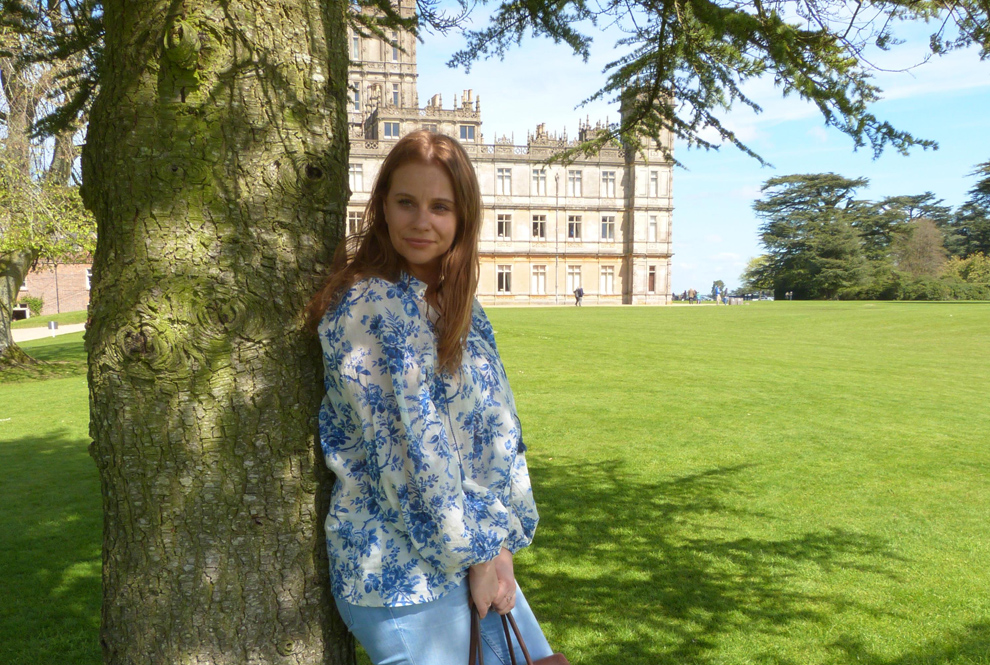 Nail floral fashion this season with the Laura Ashley SS17 collections... read more
For us, florals are the ultimate spring fashion pattern so of course, we want to stay true to the season and ensure our wardrobe looks like a beautiful floral garden. The lovely Laura from The Style Shack was keen to feel more at one with nature so has added these beautiful bloomed items to her look choosing the stunning Highclere Castle (The Downton Abbey House) as her backdrop which we think you'll agree ensures her outfits are one that Lady Mary would surely be proud to wear…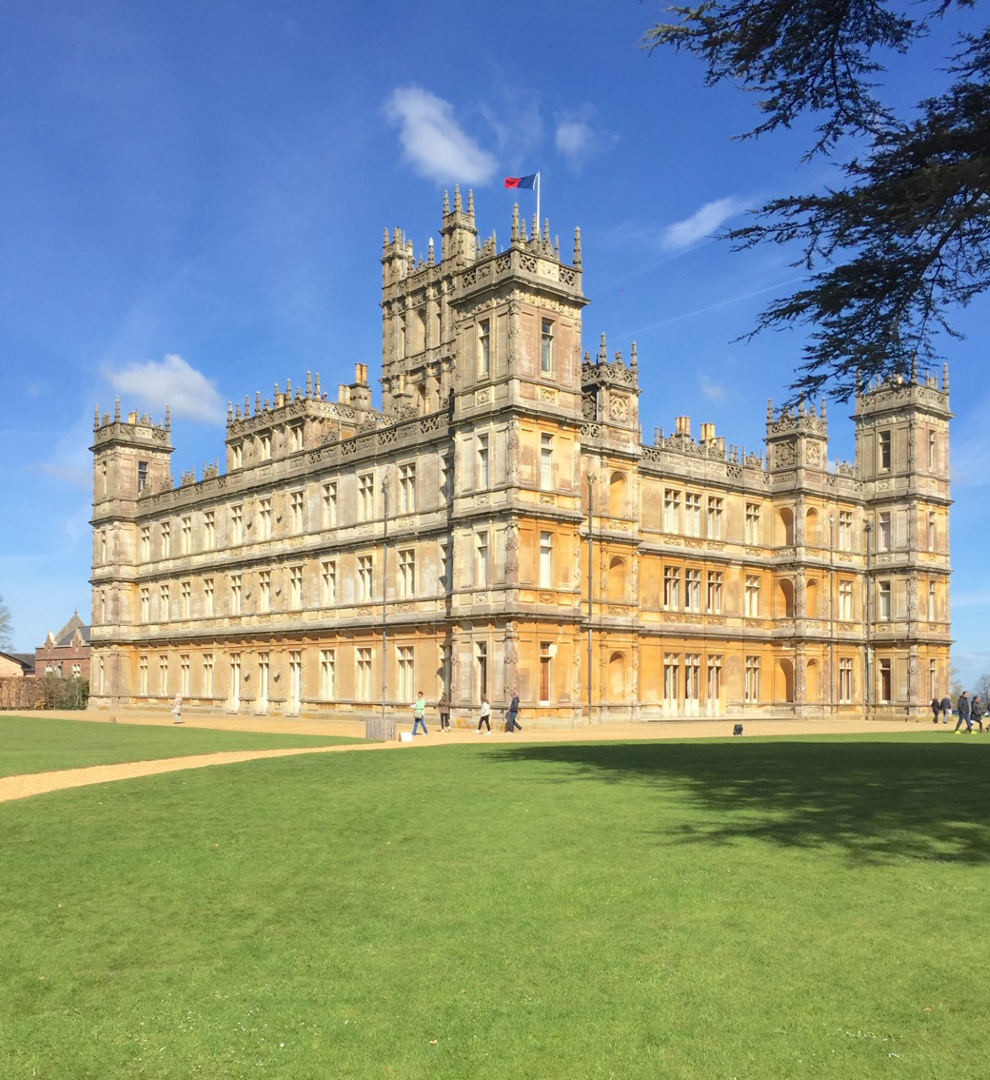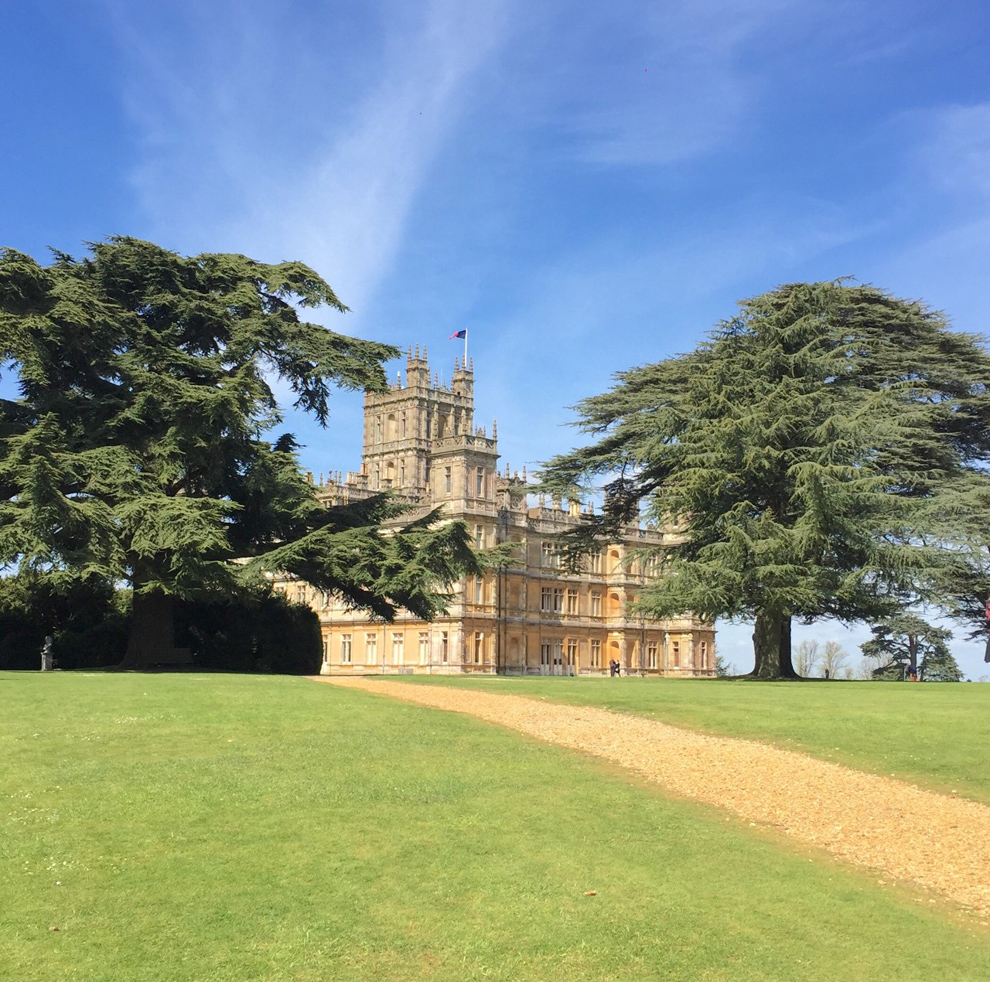 Floral prints are a fool-proof way to bring spring into your step instantly. Laura Ashley has a huge array of sumptuous designs in a plethora of colours that are the perfect transitional feature to add into your wardrobe. I spotted two beautiful pieces from LA's newest collection and knew I simply had to have them! They scream Spring and are both indeed timeless pieces I will be able to wear again and again in years to come.
The Spring/Summer 2017 collection is, in my opinion, its best yet. There are numerous pretty prints, smock tops, fancy dresses and delightful accessories, all in an abundance of shades.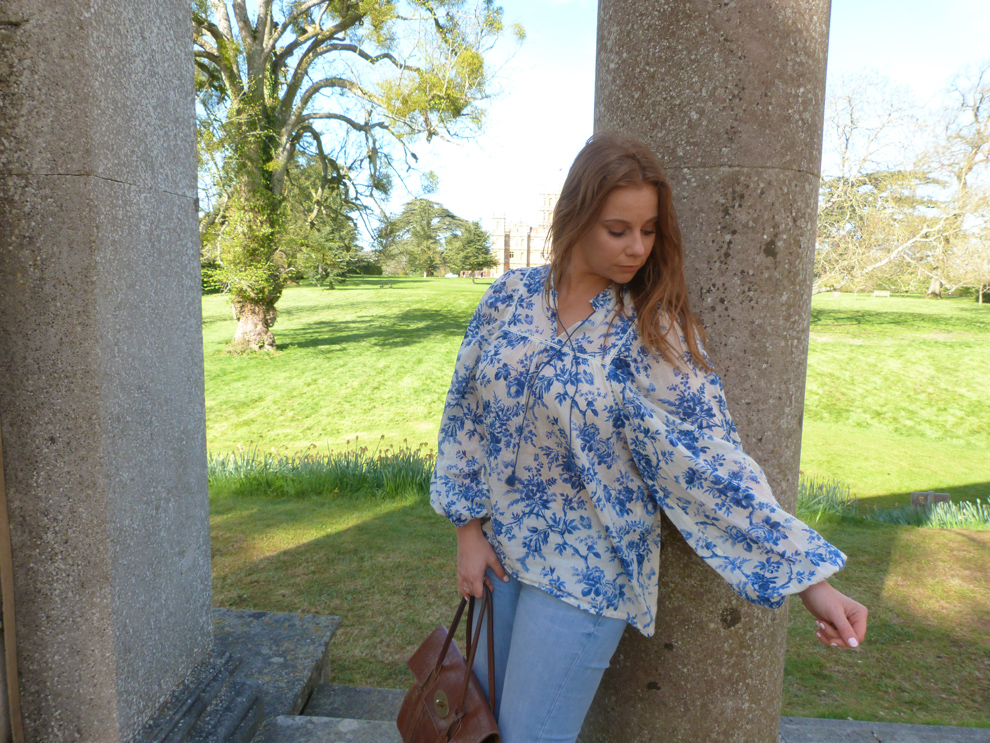 First up, we have this stunning floral toile print top, which is actually taken from Laura Ashley's iconic archive. I completely adore the sky blue, vintage print against the crisp white fabric. Smock tops are a huge trending feature this season, so this charming design is very En Vogue! It comes complete with an adorable tasselled neck tie that can be worn in a decorative bow or can simply hang casually. It has a loose, comfortable fit which is gathered at the sleeves. What I especially love about this wonderfully cut piece is that it would suit both curvaceous and slighter frames- due to its flared nature.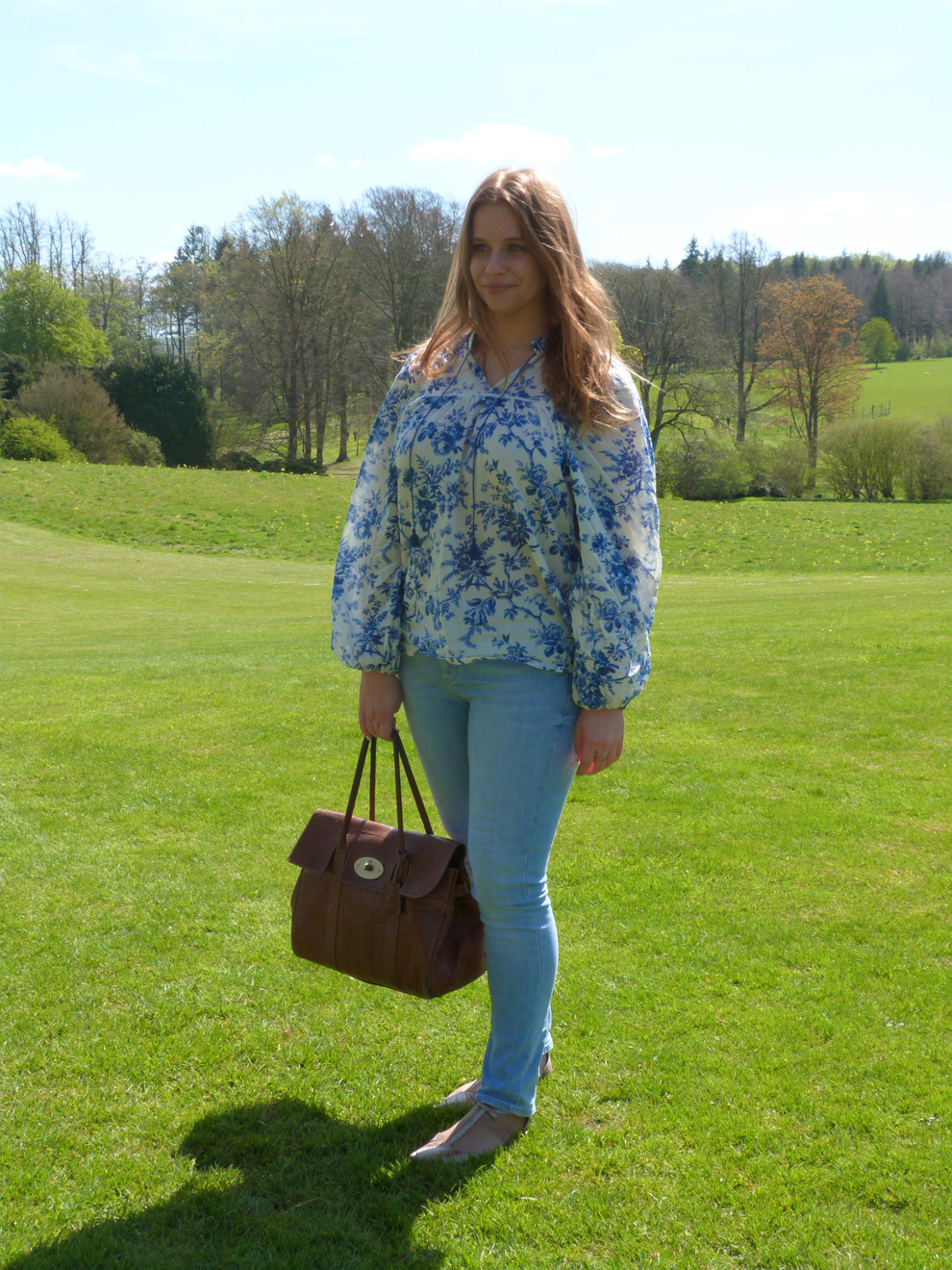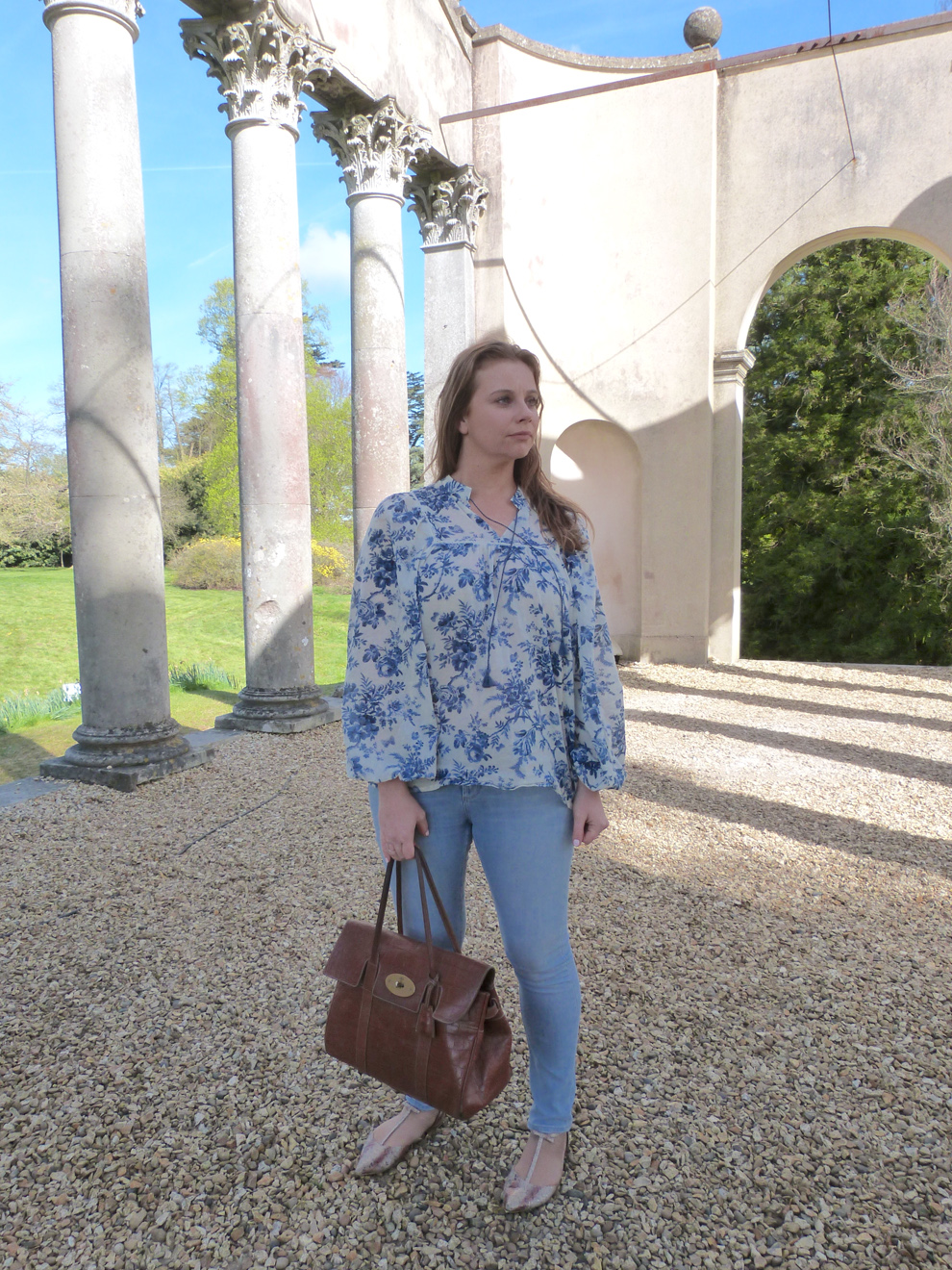 I teamed it with simple, light denim jeans, and neutral pumps. I don't think I've ever had so many compliments on a top! This piece has many styling options; it could be worn with palazzo pants and heels if you want to dress it up, or like myself, it works especially well with denim for a more relaxed look. The print itself is eye-catching and makes a bold statement, so it's a good idea to wear it with simpler garments shows it off to its best ability. I will definitely be rocking it all summer long. Let's hope the sun stays out!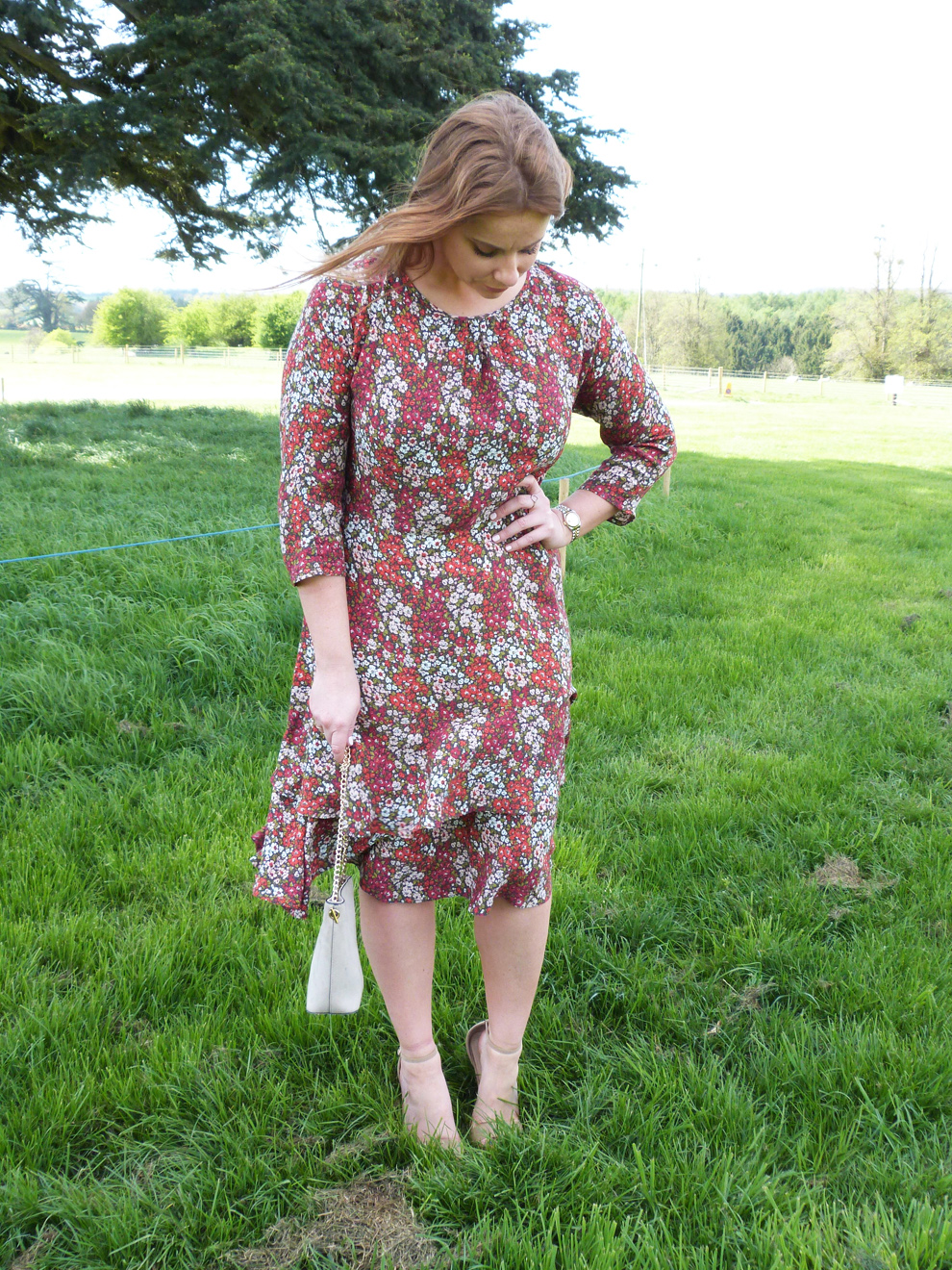 Every woman needs a great floral dress in her life, and you need not look any further than this divine creation. A slightly darker piece, the Floral Tiered Midi Dress has great colouring; a collection of terracotta shades, mixed together in this pretty, blooming design. Like the toile smock, the print is also from Laura Ashley's iconic archive, so therefore you know it's a coveted item! It is midi in length, so again, not only is it flattering, it's also suitable for the office as well as a social event, particularly a garden party or evening out. It is still close fitting but not tight to the body, so incredibly forgiving, and means you would be able to eat a large meal without worrying- the fabric works with you! The epitome of style and comfort rolled into one.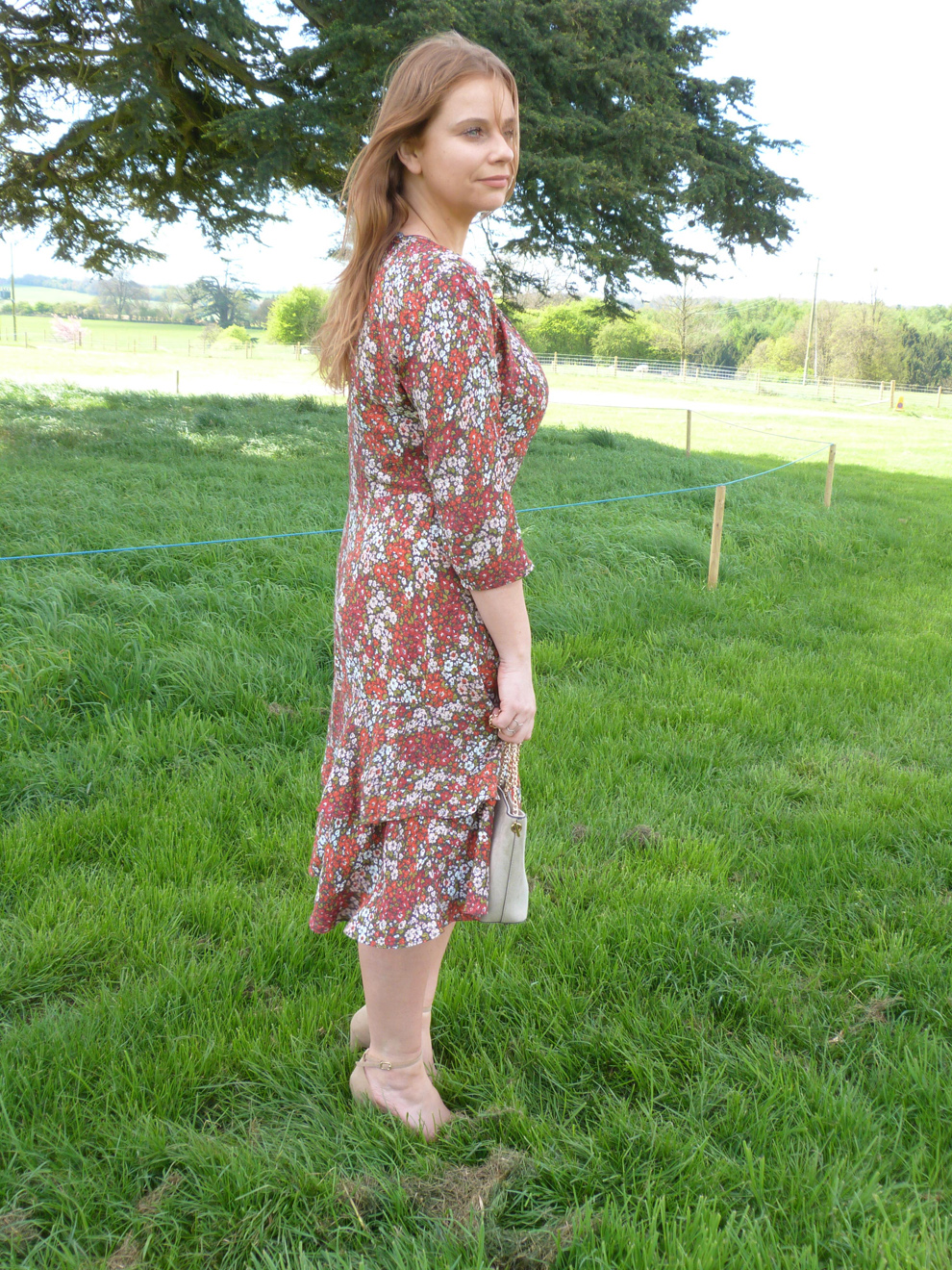 Subsequently, I wore this to my friend's birthday meal- and I still felt trim after three courses! I decided to team it with nude heels, which instantly dresses it up and makes it the perfect evening attire. It has a contemporary feel to it too, as it has three layers of non-voluminous ruffles at the hem, which updates it a little, and gives it a modern, almost western finish.
With these two wardrobe staples, Spring, I'm ready for you!
Laura x
Laura has inspired us to add lots of florals to our Spring wardrobe, has she inspired you too? Let us know below or on Twitter @LauraAshleyUK