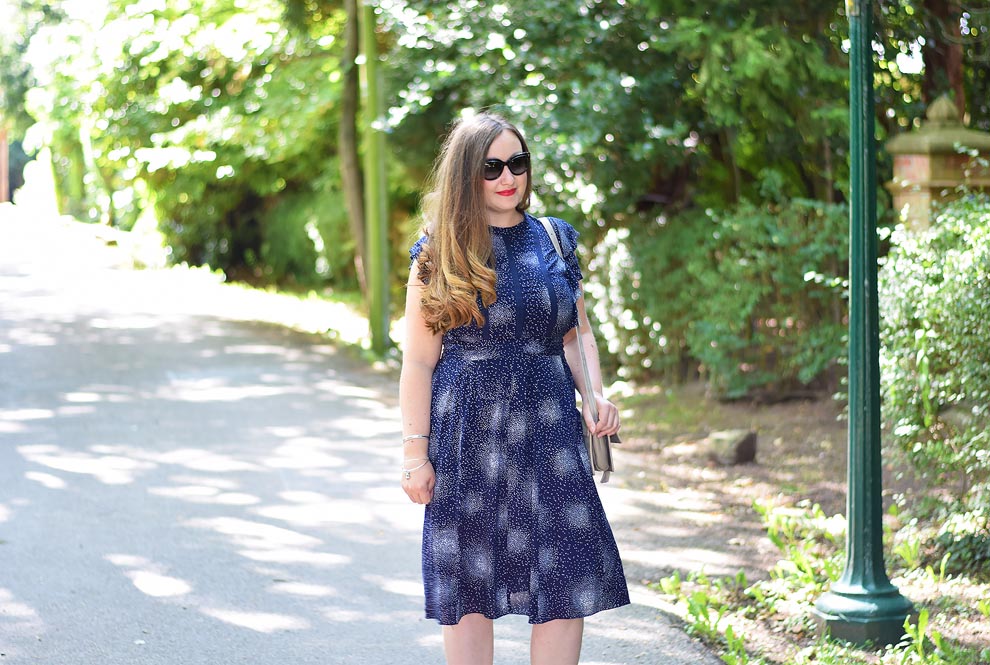 Meet the Tea Dress you NEED to add to your Autumn wardrobe... read more
As our new Polka Dot collection lands the fabulous Gemma from Jacquard Flower is back showcasing her favourite Dotty Ruffle Tea Dress from the collection and as always her styling tips mean we can wear this dress from season to season…
Hi, I'm Gemma from Jacquard Flower and I'm so pleased to be here blogging with you today at Laura Ashley for the new Autumn collection.
In today's look, I'm wearing the Starburst Dotty Ruffle Tea Dress from the new AW17 Polka Dot collection here at Laura Ashley. It's always great to have a dress so versatile, suitable for day and evening wear and absolutely gorgeous looking for either.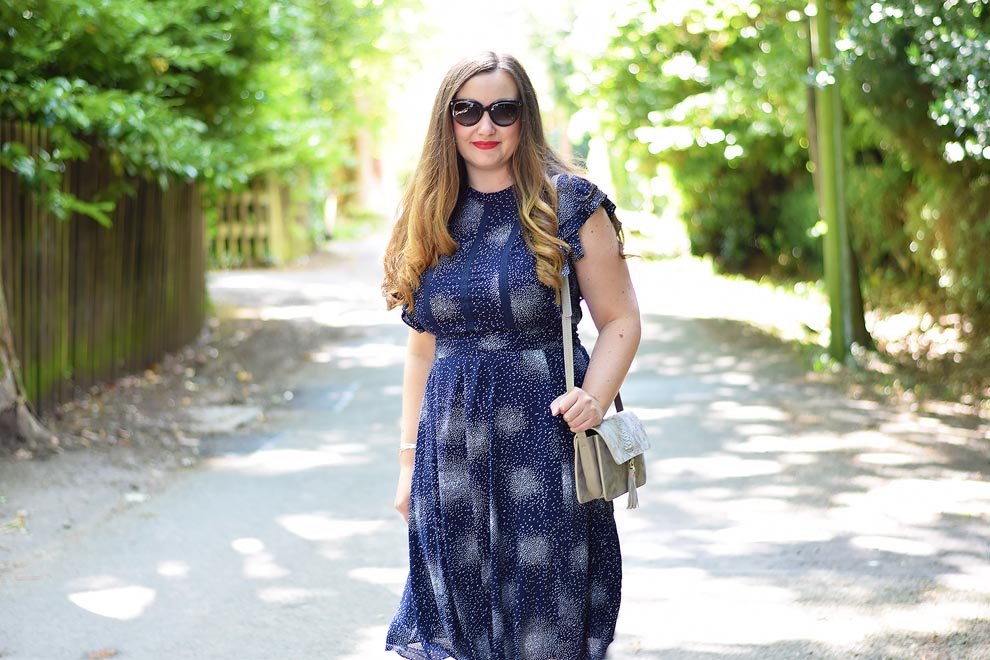 Polka dots and starburst prints really are a huge trend this upcoming season and have been spotted on the runways at many of the influential high-end designer shows. The dress is a great take on both trends in a classic tea dress style. The pretty ruffles and detailing really give it such a romantic and feminine look.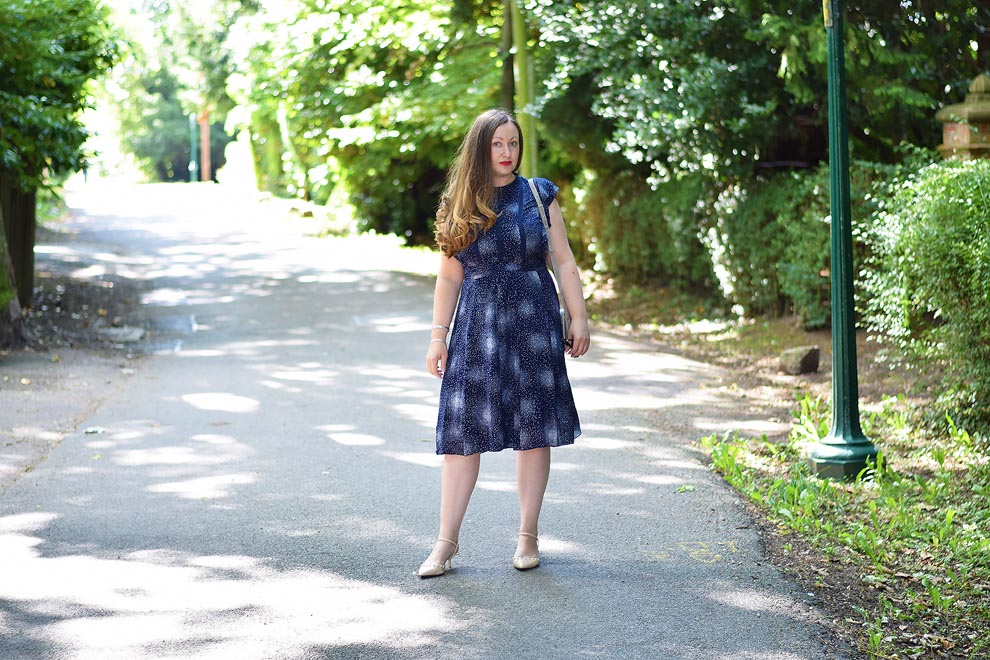 Many will know I love this midi style of dress; it's great to have in your wardrobe for all round use. You could easily pair this with some mid heels like I have, ankle boots or flat ballet pumps for in the day and keep it on for evening wear too with just a change of footwear. It's lightweight fabric that would work now on the warmer late summer days or layered with a cardigan and some tights in the autumn, so perfect from summer transition into the colder months.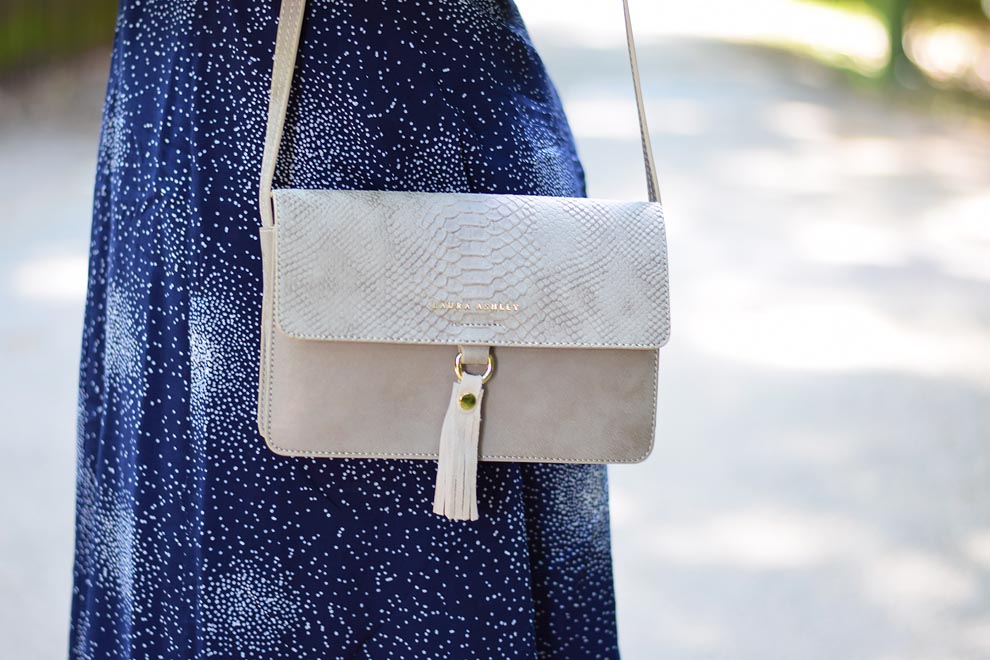 I am accessorising it today with the Grey Tassel Crossbody Bag, which complements perfectly being suitable for both evening and day wear. It's a wonderful size to keep everything you need without being too big and heavy to carry around especially if you are out all day! I love the slight metallic finish to the bag with the snakeskin detail on the flap and the tassel. Check out the selection of handbags this season from Laura Ashley as there really are some superb pieces in there.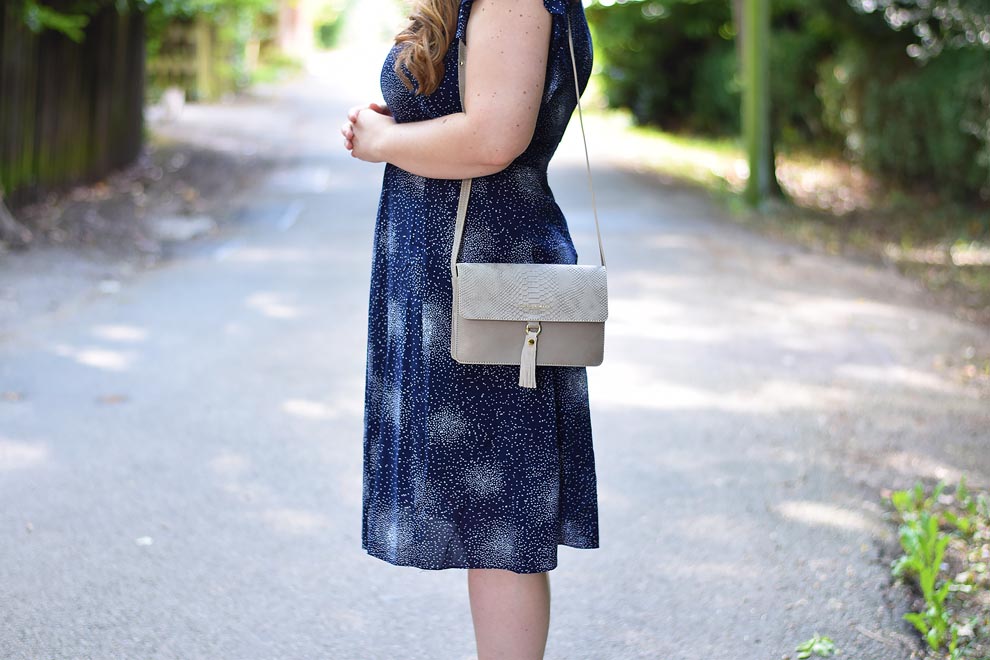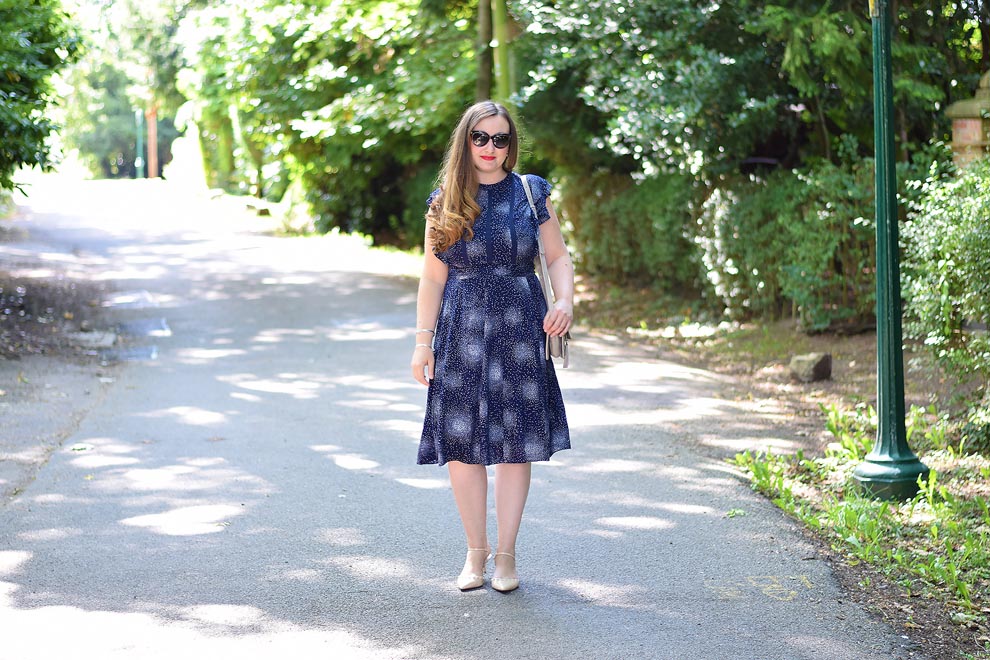 I hope you like the look and how I styled the starburst dotty ruffle tea dress and grey tassel crossbody bag. I highly recommend checking out this dress if you are looking for a pretty and flattering autumn midi dress to wear now and throughout the autumn season that will suit both day and evening looks.
If you're more of a jumpsuit fan, this stunning print is also available in a matching jumpsuit. Do you have a dress style that you think suits you more? Let us know or on Twitter @LauraAshleyUK