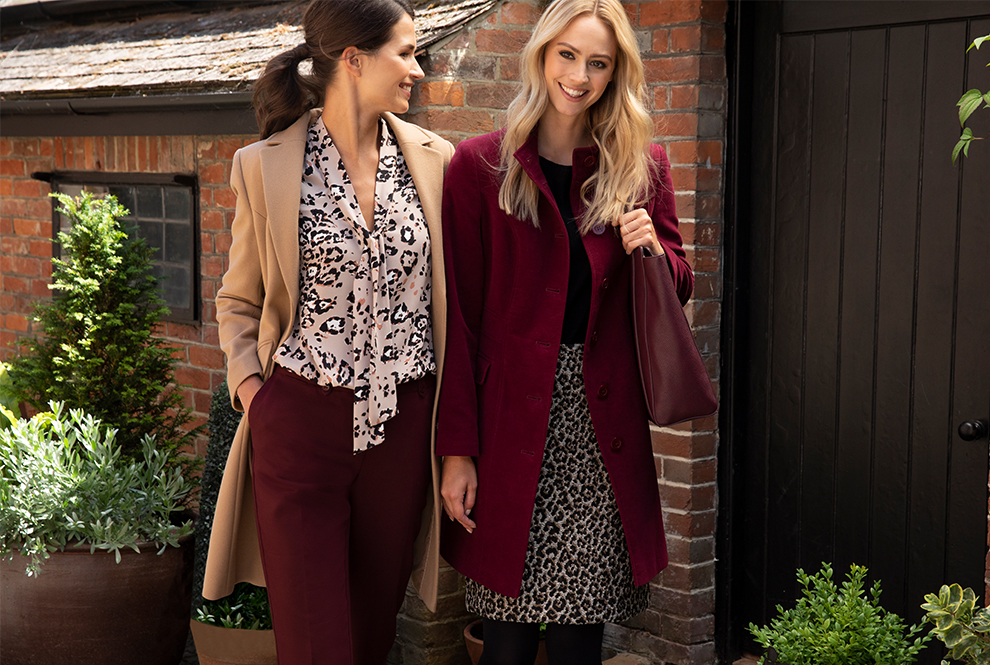 Celebrate autumn with our edit of the must-have coats to buy now read more
We can all agree that at some point over the next few weeks the weather is going to turn bitterly cold. Even though its felt incredibly warm for so long now, sweater weather will soon be upon us (finally!) and it's time to get your hands on a coat that is suitable for crisp mornings and chilly nights. To help you choose, we've rounded up our favourite coats to buy now. From parkas to wool-blend coats, here is our guide to choosing a coat for autumn.
The waterproof parka
The weather in England is highly unpredictable so a waterproof jacket is a must-have in any wardrobe. In fact, it rains on average for 156.2 days each year, so it's an absolute essential (along with an umbrella). New for this season, our brand-new Floral Reversible Down Jacket is the cosiest thing to wear on a cold autumn day. With the clocks going back in two weeks, prepare for even colder and darker starts. This jacket is the perfect item for those mornings when stepping outside in the frosty air at 7am is a real struggle. You'll never want to take this coat for autumn off, trust us.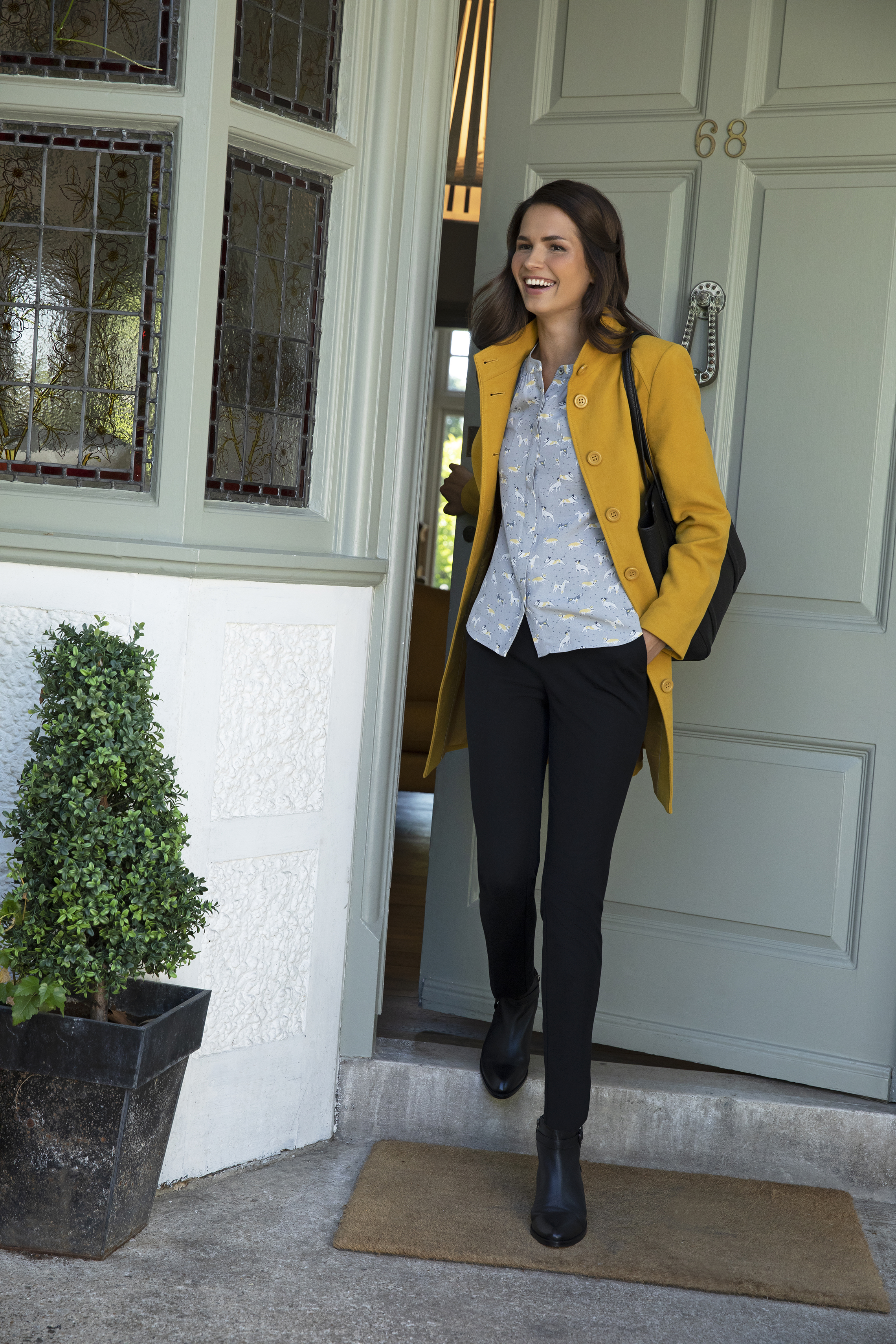 The smart day coat
Finding the perfect coat to wear everyday during autumn is no easy task. Whether you're heading to work, going on the school run or popping out for coffee with a friend, our super-smart Moleskin Funnel Neck coat in mustard is the wardrobe hero to give you comfort and warmth. Wonderfully long to protect against cold weather, you won't find another coat more perfect to carry you from autumn into winter. We also have a beautiful deep red version if you're planning for a Christmas Day look already, or even a classic camel style if this is more of the look you are after. This is the perfect piece to layer over thick, warm jumpers and smart jeans for a low-key everyday look.
The sleeveless gilet
Our range of padded gilets are an easy-to-wear option as the weather transitions from autumn into winter. We often find ourselves struggling with what coat to wear during this time of year. It's frosty and cold in the mornings, but by lunchtime we've got the aircon on and can't wait to step out into the sun. The gilet is the perfect in-between item to help with our unusually warm October weather. Get your hands on the Cranberry Gilet for a pop of colour, or our grey style for something more classic. A hero wardrobe piece that can be worn year after year, these gilets are padded with real down filling to keep you extra cosy and warm — a true essential for the autumn and winter months, and perfect for when the weather just can't seem to make up its mind.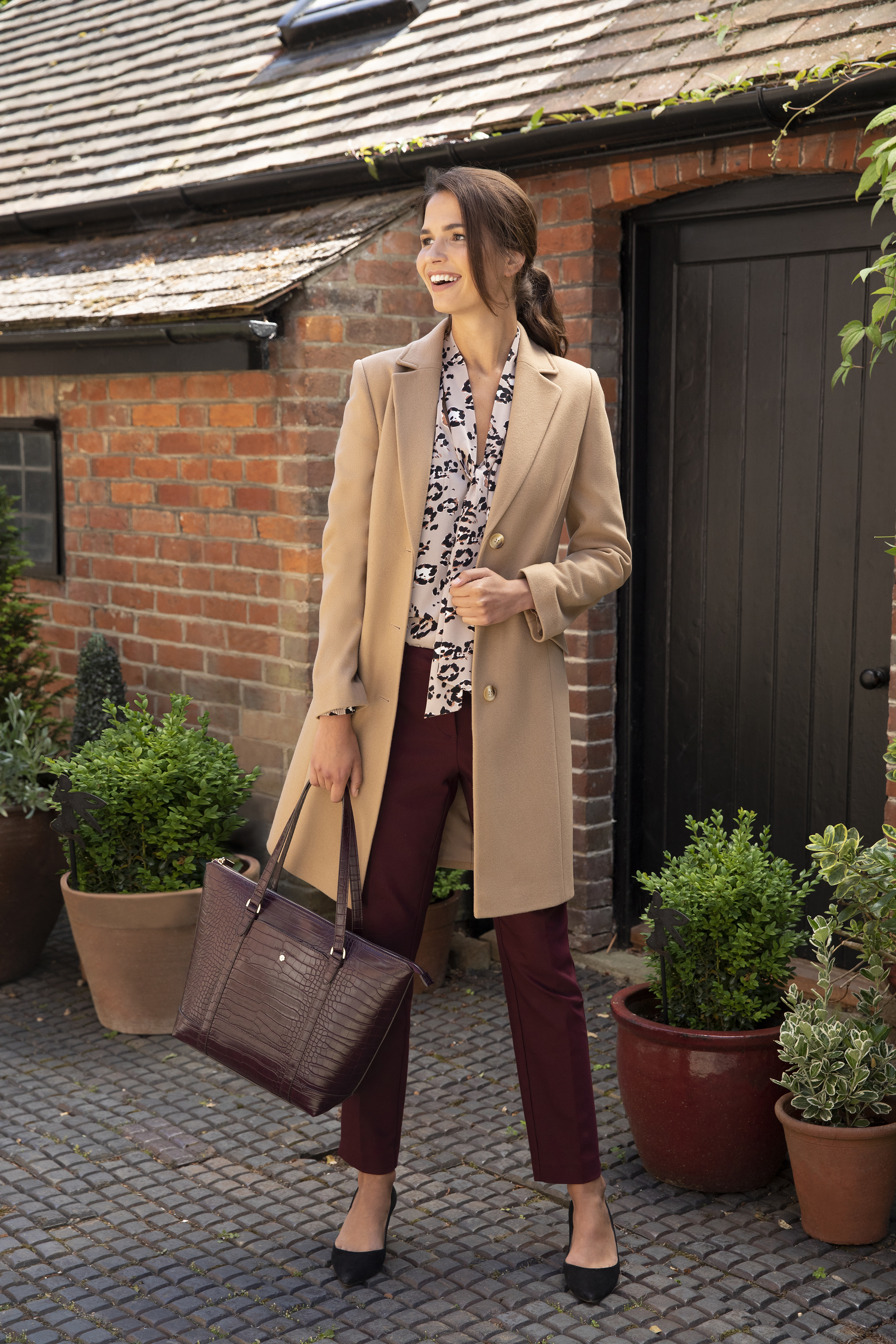 Wool biker jacket
Full of texture, our range of wool biker jackets are all-important staples for autumn. Choose the letterbox-red one for a brilliant standout look, or alternatively the dark green for a smart style that will never get old. Both of these will elevate any outfit, and look great worn over crisp white shirts and black trousers. There's nothing better than feeling prepared for bitterly chilly mornings when the grass is frosty and car windows are full of ice. Made from lambs wool, you can trust that these biker jackets are here to keep you warm. This the perfect coat for autumn. Layer them over jumpers, zip them up, and enjoy the cold starts.
What coat do you have your eye on this season? Comment below or let us know at @LauraAshleyUK