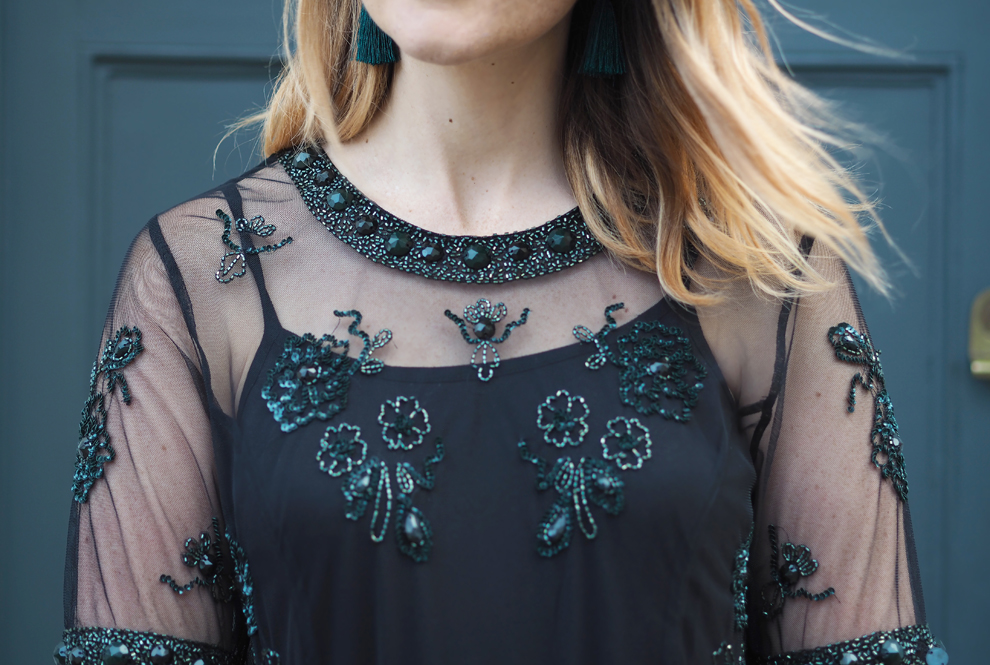 Get your best party dress on this Christmas... read more
This festive period we are inundated with invites to Christmas events and parties and as great as that is it can be a challenge finding the perfect party dress to suit any occasion. Lucky for us this season we launched this stunning Green Embellished Mesh Dress so the fabulous Debs from Bang On Style shows us why green needs to feature in your wardrobe this winter…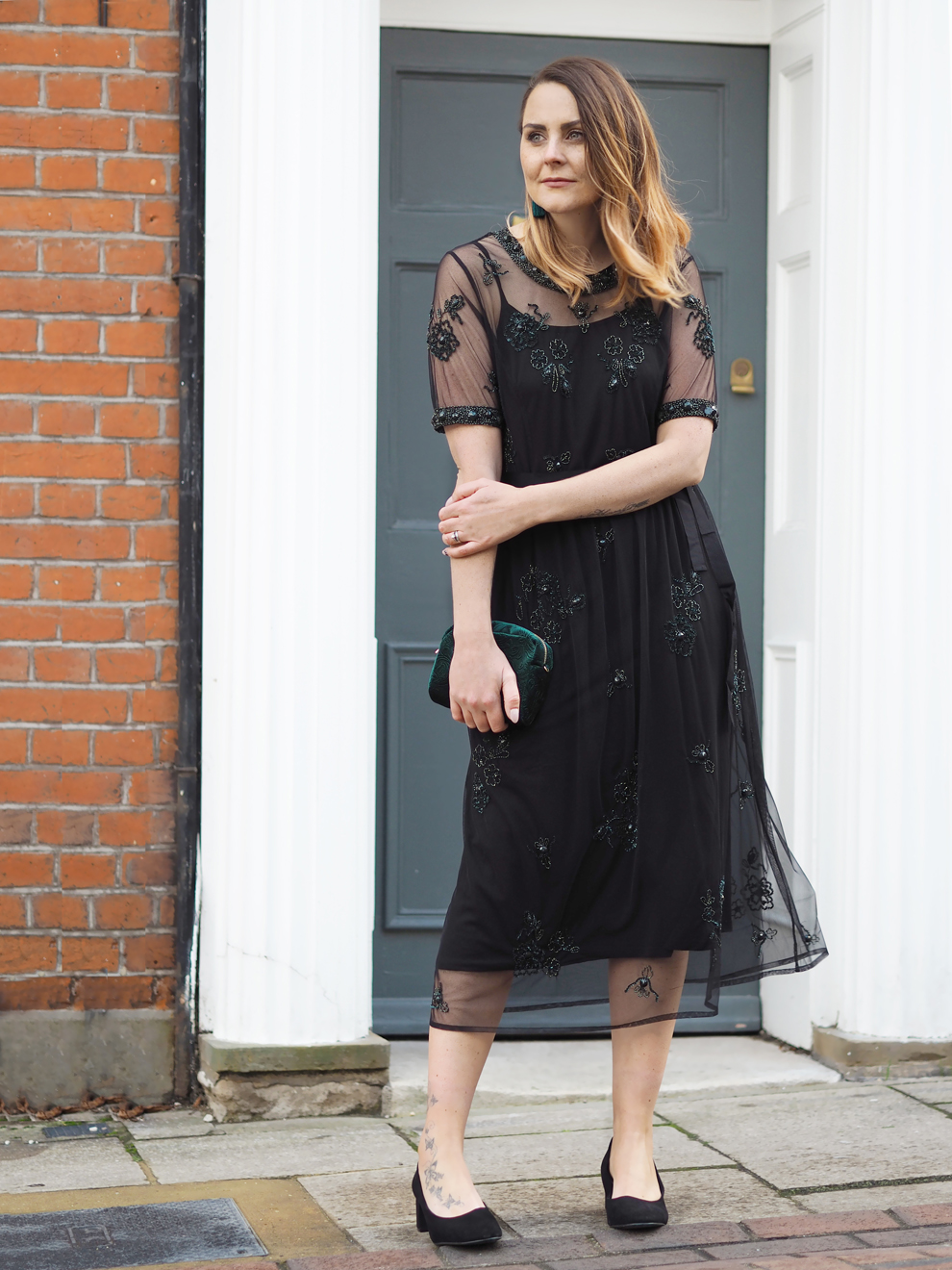 I'm not the world's biggest dress wearer so when I wear one it has to be something pretty special and this Laura Ashley beaded beauty is just that. I spotted this dress a while back and knew it would be the most perfect festive season dress. It has all the ingredients of a great party dress that I look for; shape, sparkle and style.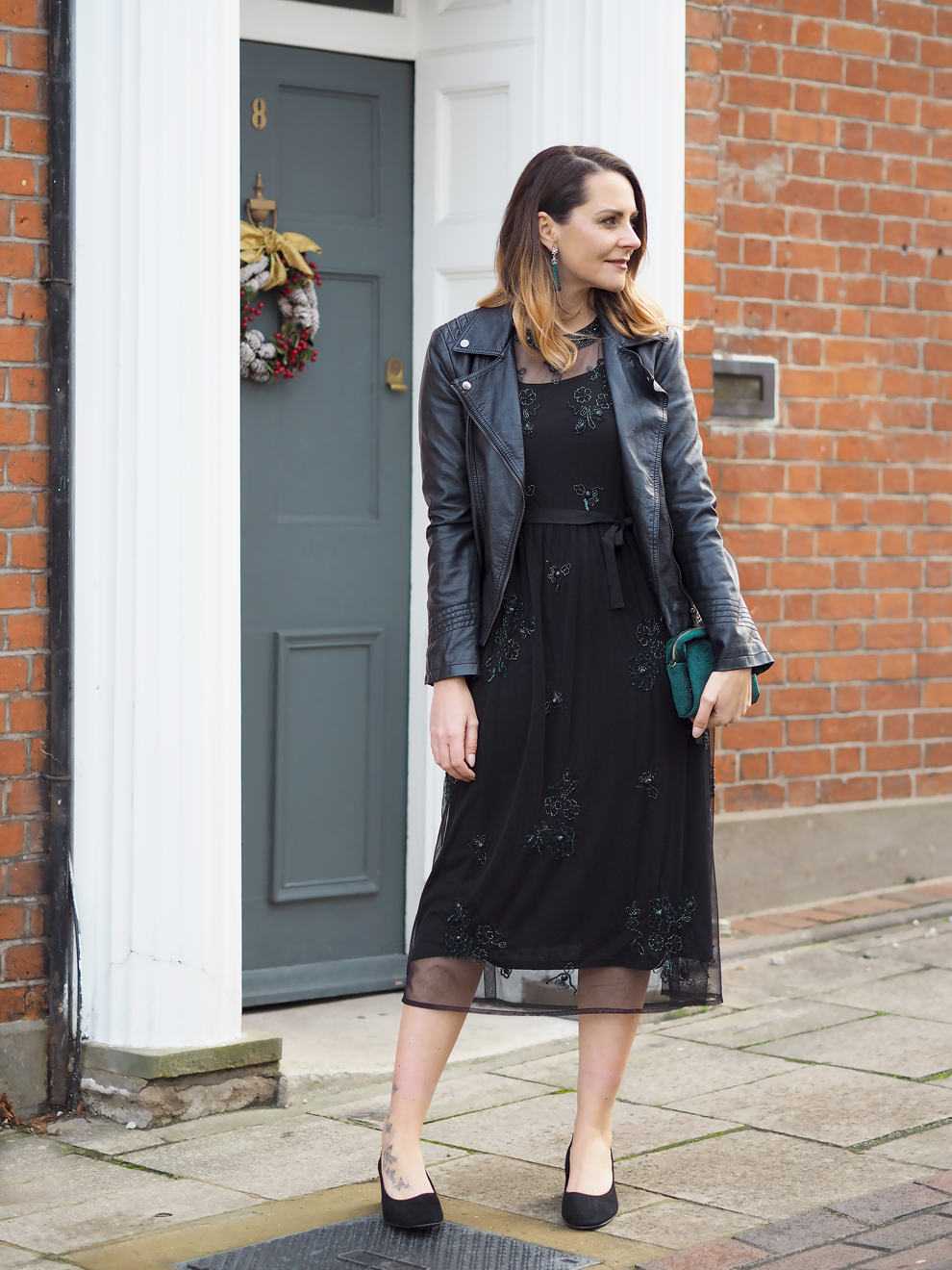 It has a classic and simple shape which I love and which is so easy to wear and I really like the midi length to the skirt. I'm not a big heels wearer either and this dress would work so well with flats too thanks to this slightly longer length skirt.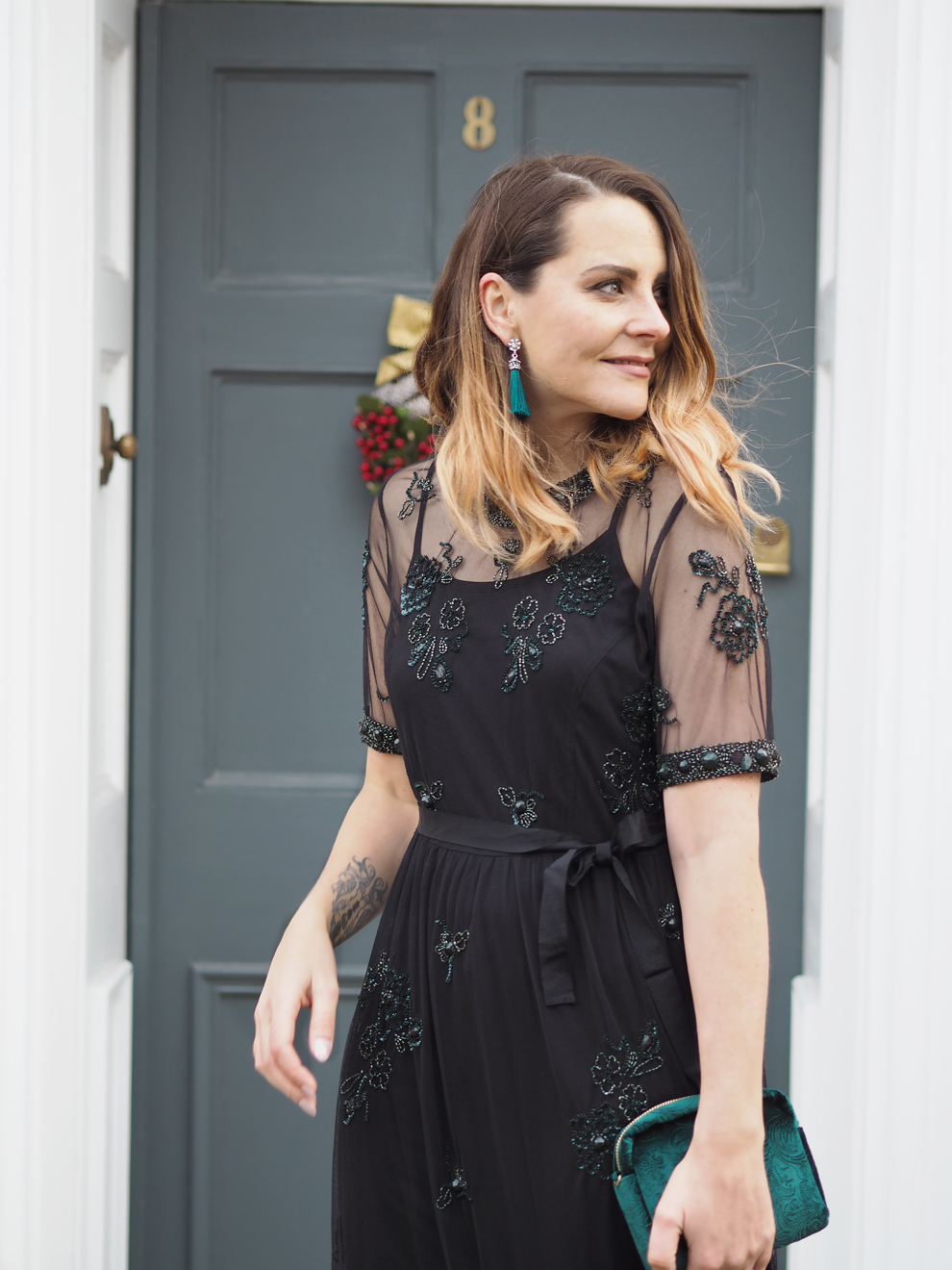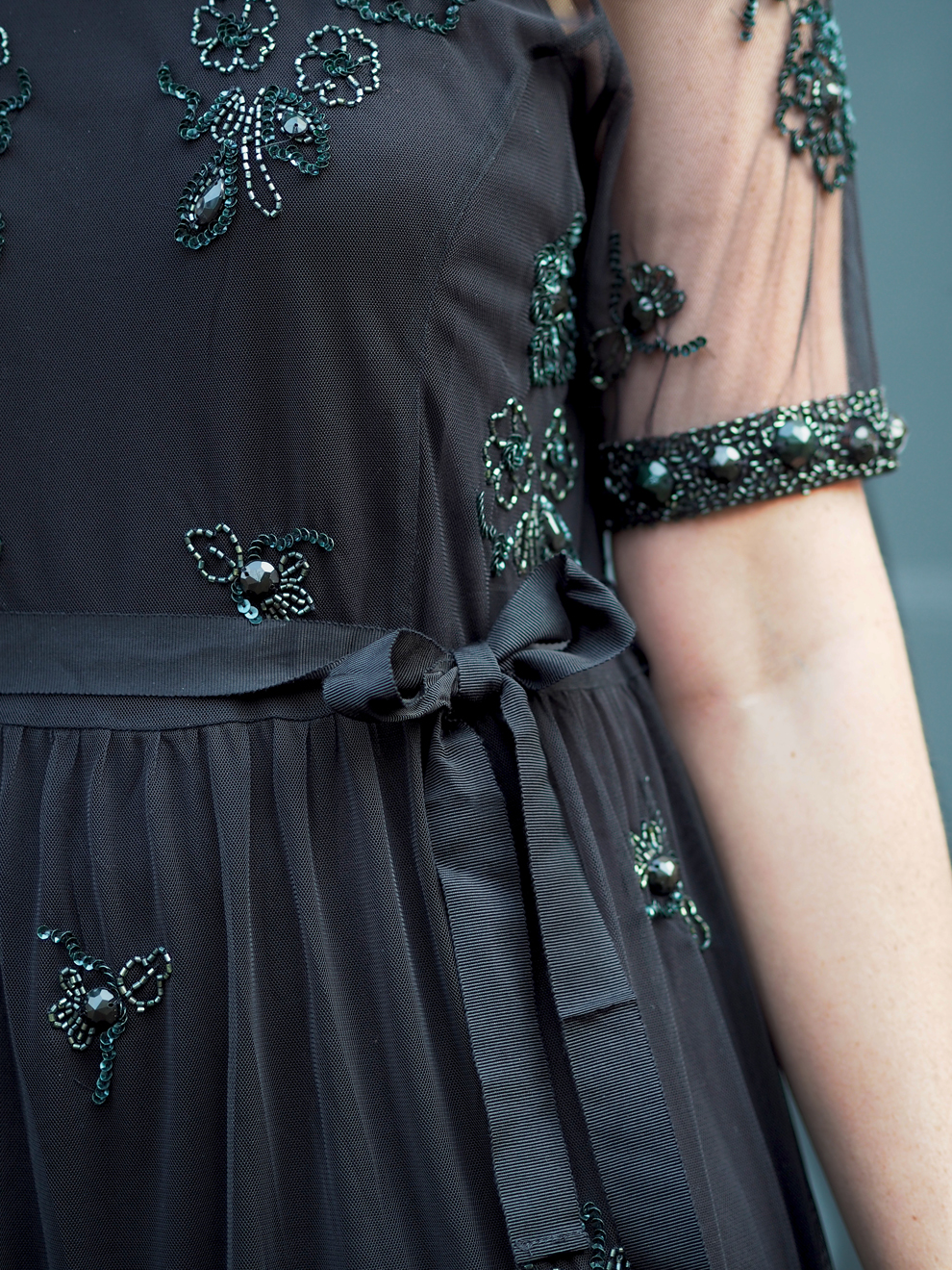 The sparkle comes from the most beautiful and intricate beading which gives the dress its hint of emerald green – a great colour for Christmas. The detailing on the neckline is so pretty and means you only need a pair of earrings with this dress. I've worn some emerald green tassels just to really bring out the gorgeous colour in the dress. An embellished dress for me is a key piece for your wardrobe, a dress like this will work for so many occasions; a winter wedding, a New Years eve party or even dinner on Christmas day. Why not accessorise with a Laura Ashley bag too?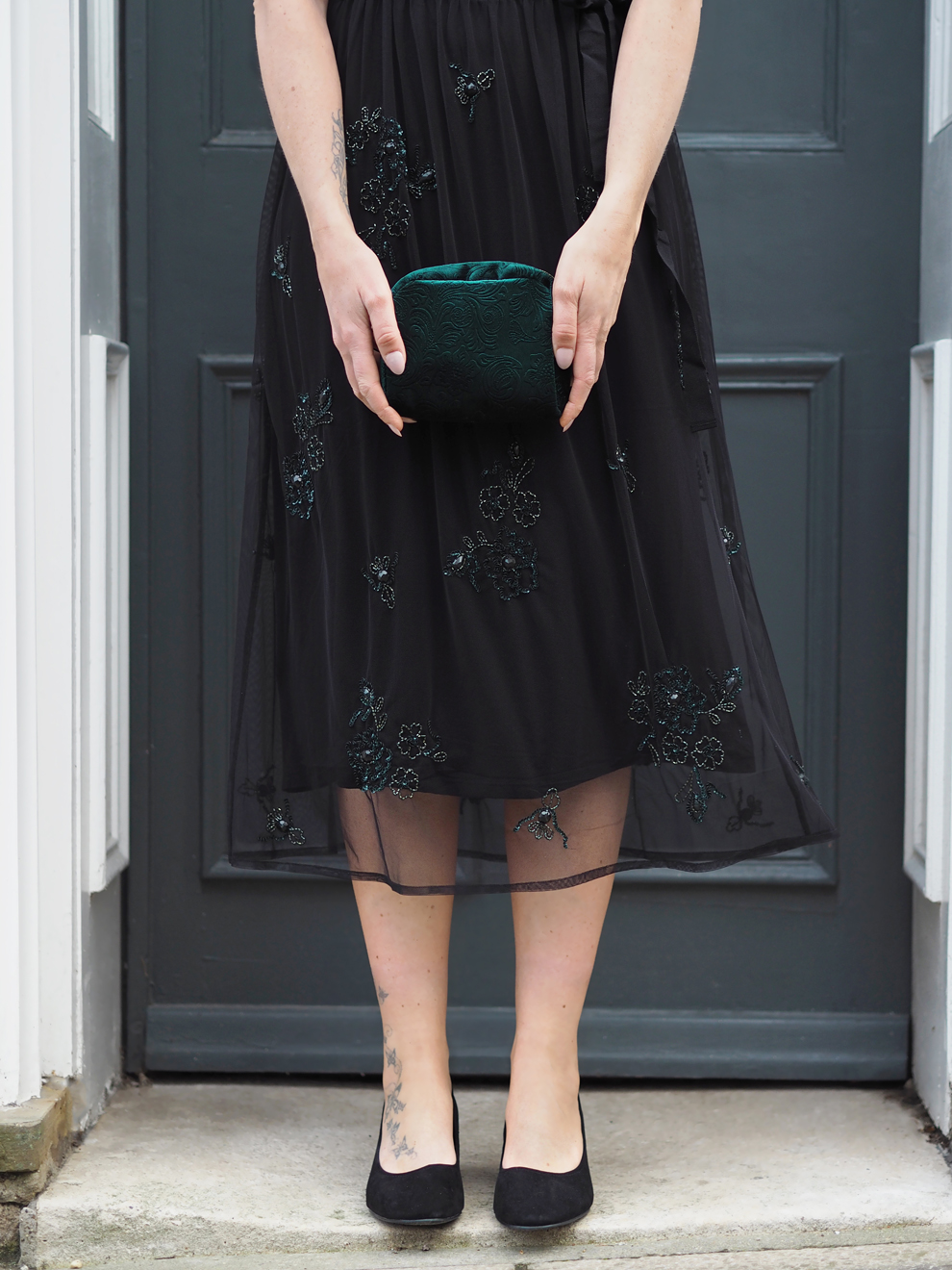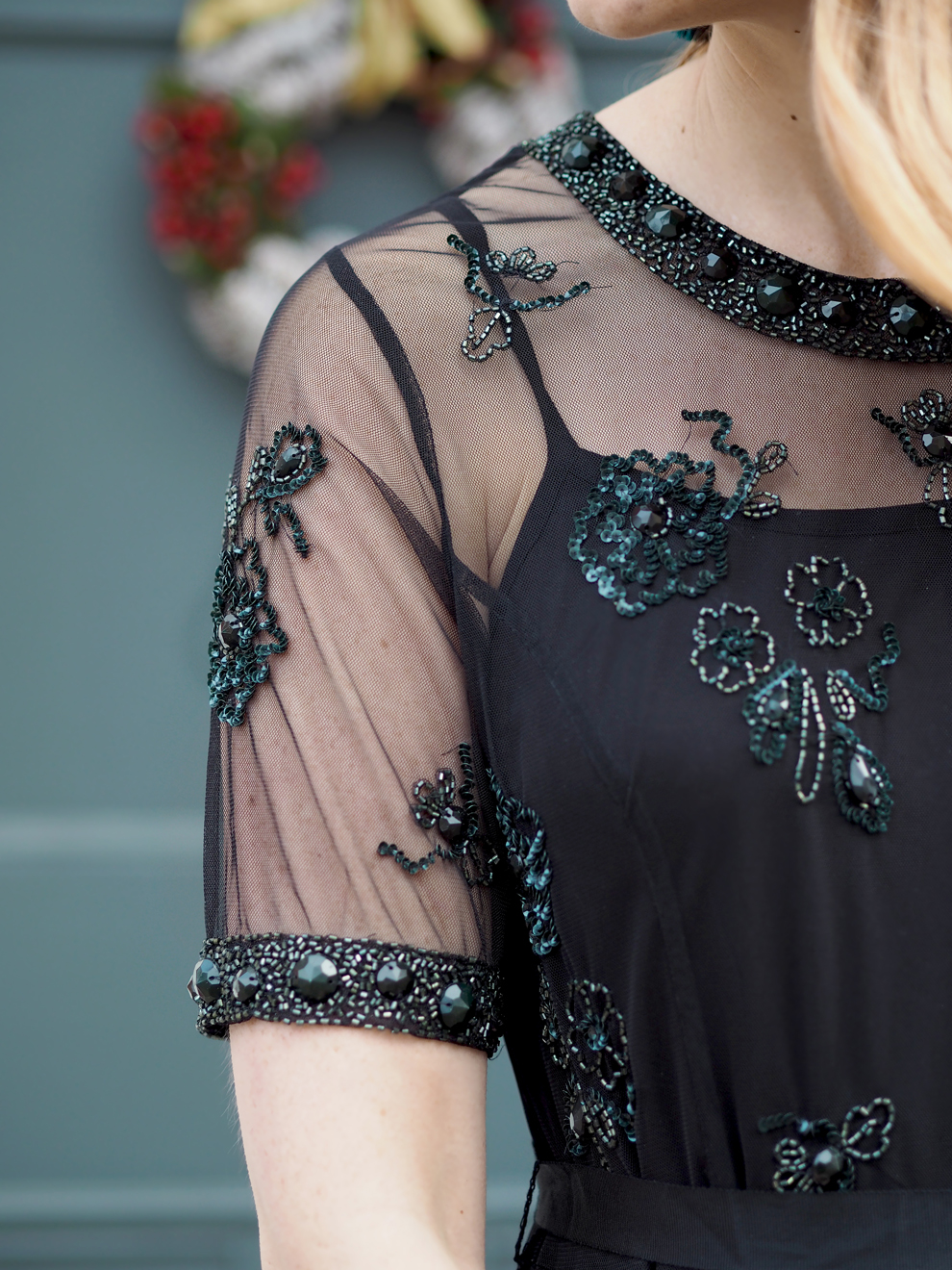 I love the style of the dress with its overlay design and peekaboo mesh top and the fact that its loose and is a big plus for me as it means I can squeeze in plenty canapes and cava haha. The pretty ribbon belt can be tied to nip the waist in either to the front or side or even tied at the back would look lovely too. It also comes in a top too.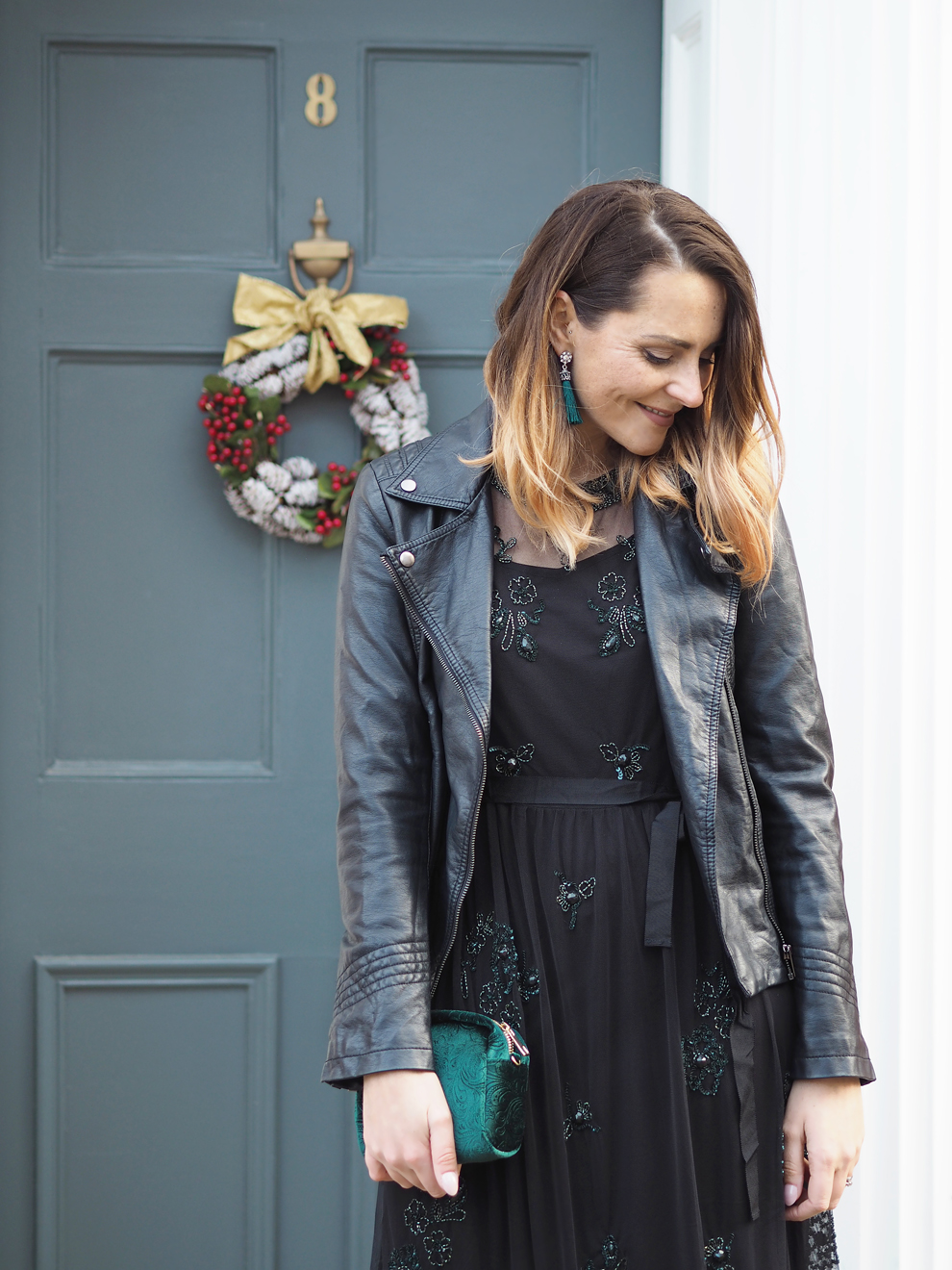 I think its safe to say I've found my perfect party dress and I can't wait to wear it this Christmas.
Make sure you check out what other occasion dresses we have this season. Do you have any events to go to this season? Let us below or on Twitter @LauraAshleyUK