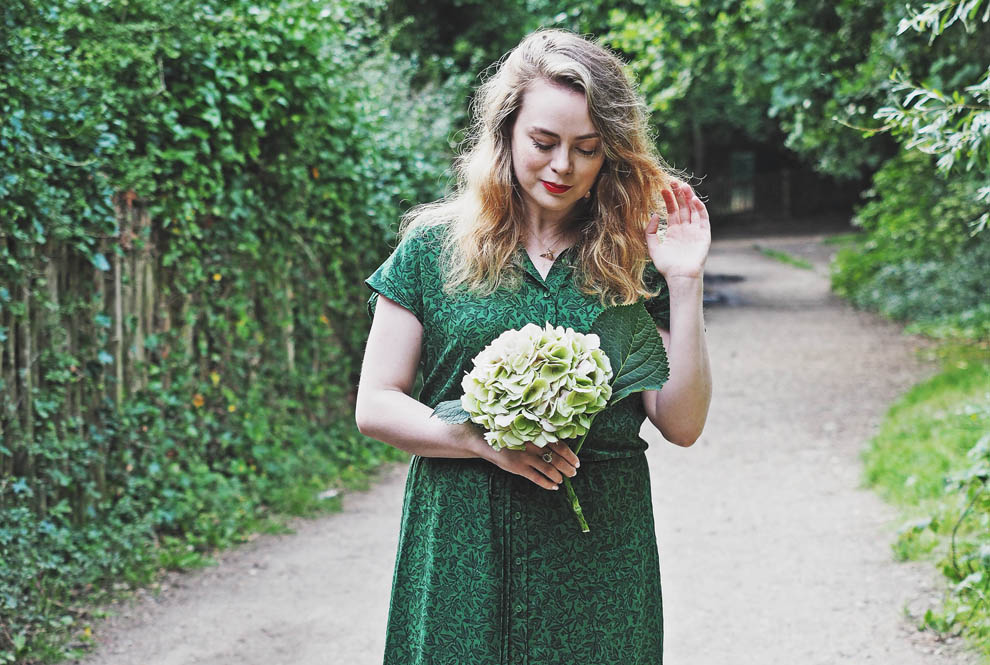 Try adding florals to your Autumnal wardrobe too... read more
Although florals feature heavily in our summer wardrobe, it's nice to wear them in Autumn too. Our early AW17 collections focus on the summer transition and give you a great selection of pieces that will see you through to the end of the year. The lovely Miranda from Miranda's Notebook chooses the perfect Autumnal Floral dress that she can wear even as it gets colder.
As summer fades, I inevitably look forward to adding a few key pieces to my wardrobe to help with the transition into autumn. Lately, I find myself increasingly drawn towards shades of vibrant woodland greens, and so I'm delighted by every- thing in the Laura Ashley Woodblock Floral range, which features a fabulous mix of rich, emerald shades, bright jades and turquoise blues. The whole collection is gorgeous, and I've already added a few pieces to my wardrobe.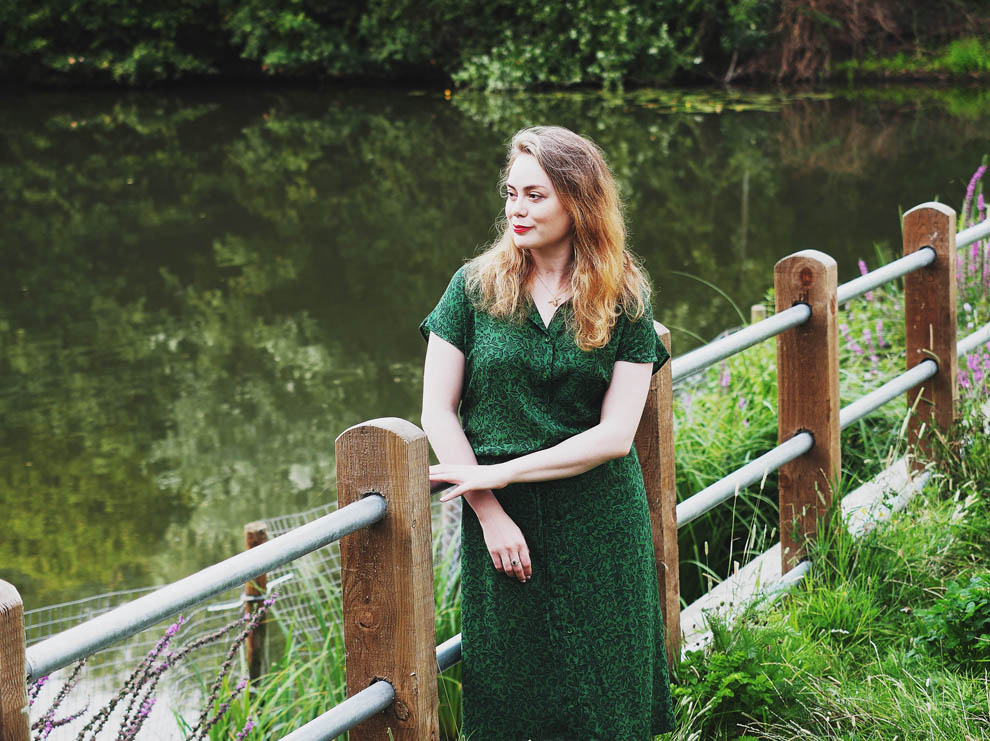 As dresses are my go-to choice for instant, easy outfitting, my eye was caught by the Hummingbird Tie Waist Dress in particular. I'm always attracted to botanical prints, and I love the pretty pattern of birds, flowers and leaves that make this dress special. I've always admired Laura Ashley florals; they're such a signature style of the brand, and I'm excited that more prints are being featured from the Laura Ash- ley archives, alongside new ones as well. The Hummingbird dress features an archival print, and the relaxed, tie-waist style and beautiful forest green gives it an updated twist on classic florals.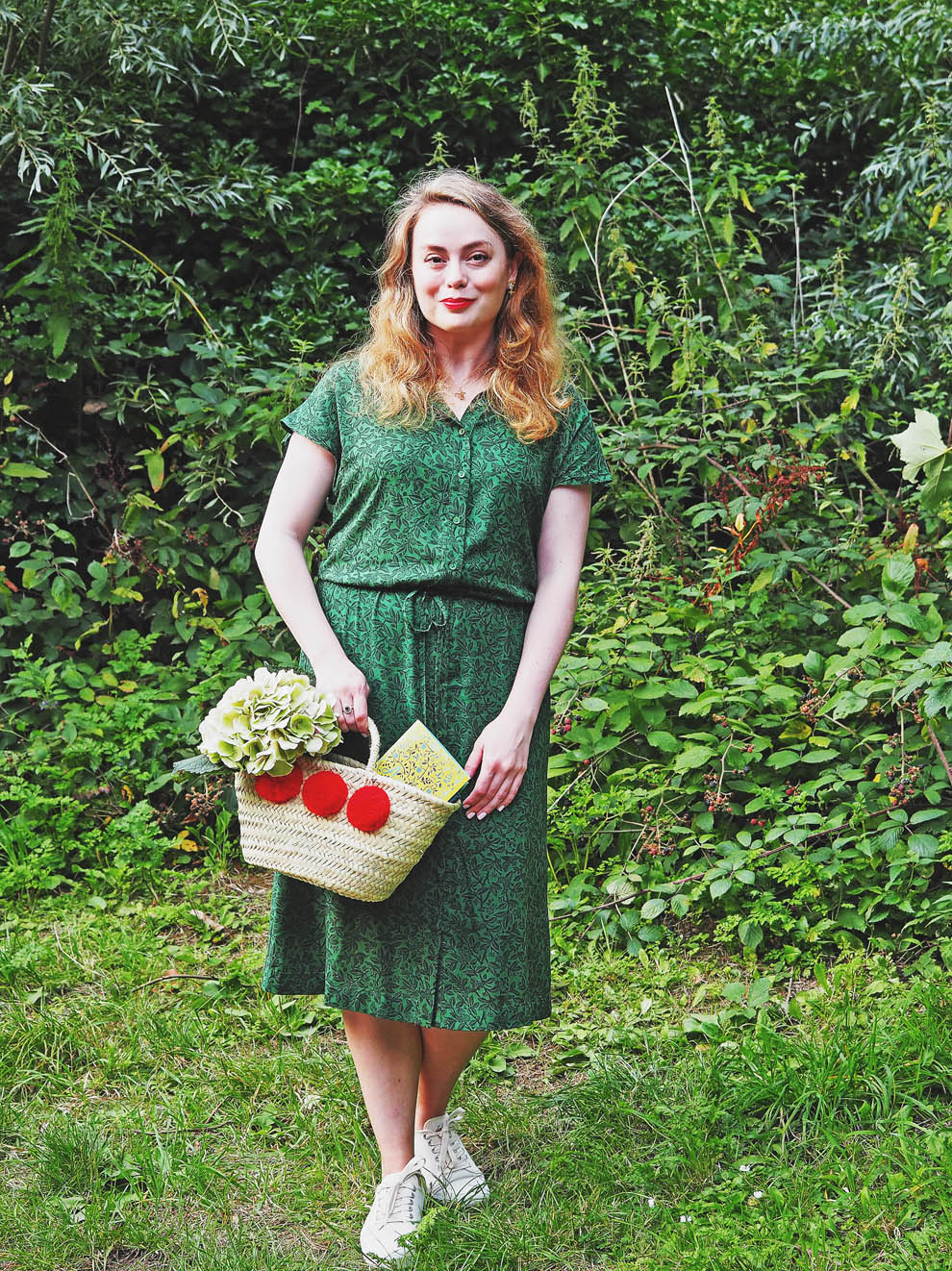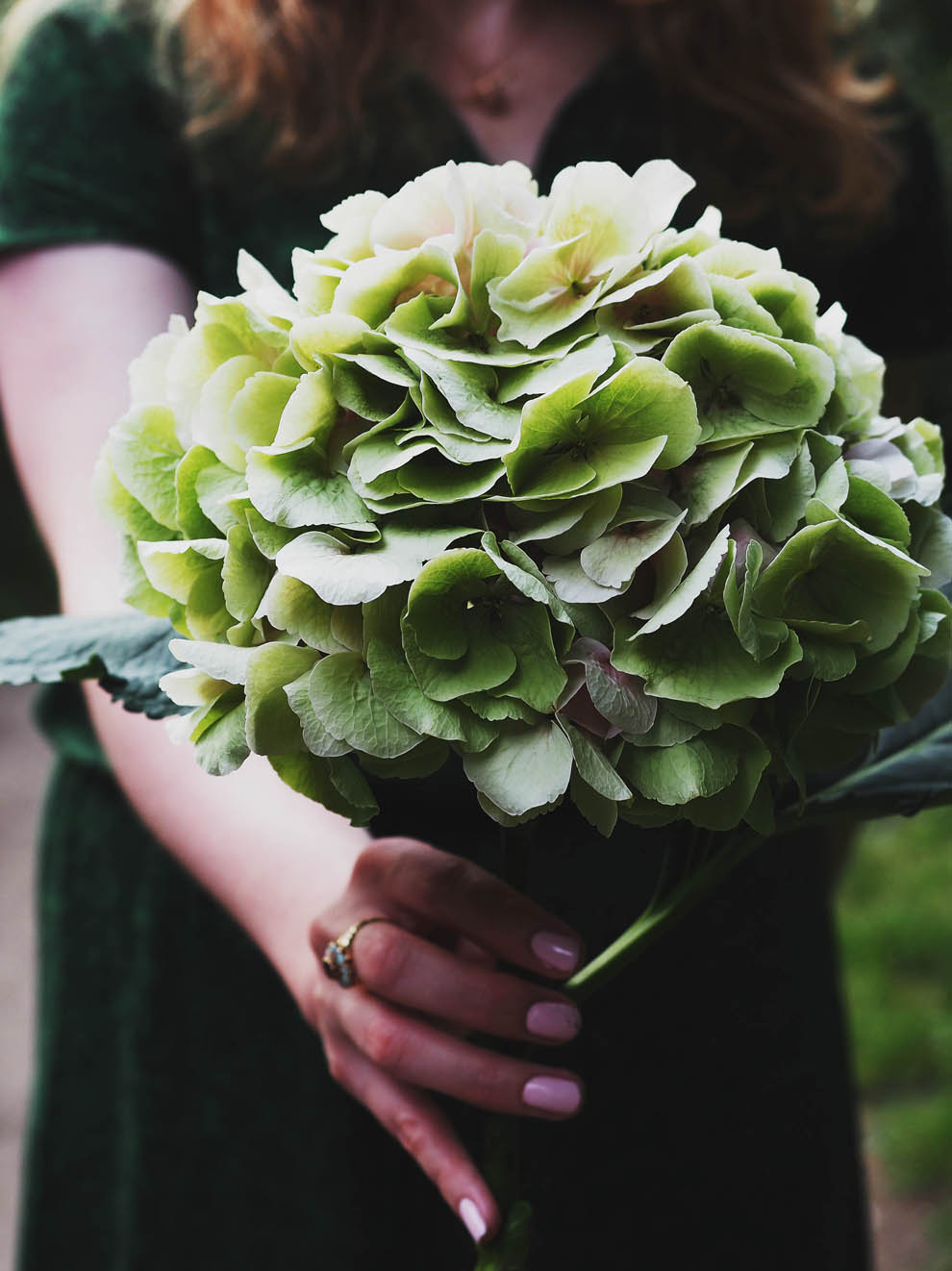 Spring and summer saw an abundance of flowery, feminine dresses, and I'm happy that the trend for all things botanical is continuing into the autumn, with a more seasonally appropriate palette. I plan to bring out my berry red and pumpkin orange accessories to complement my bright green dresses as the temperature drops and the leaves turn.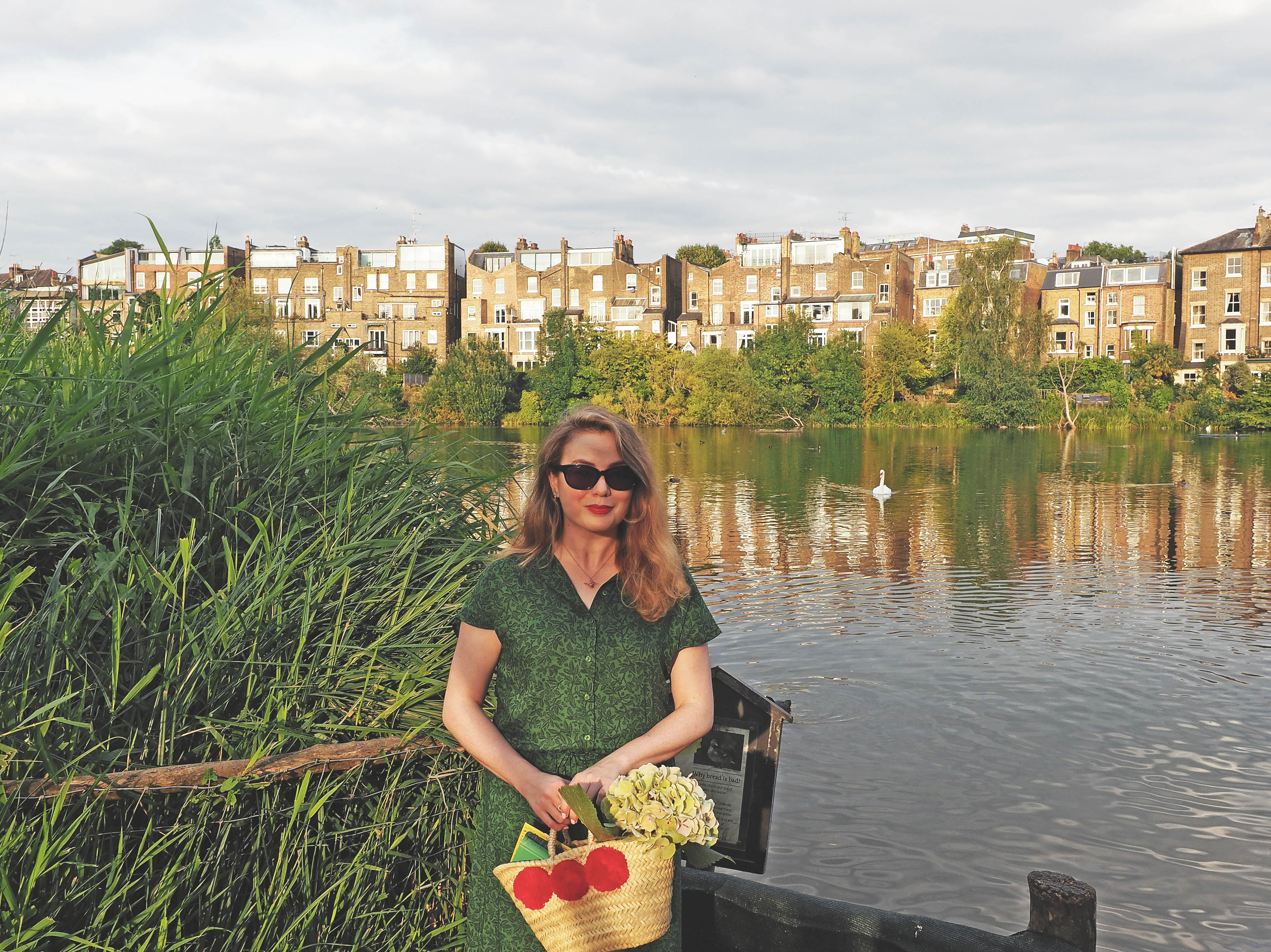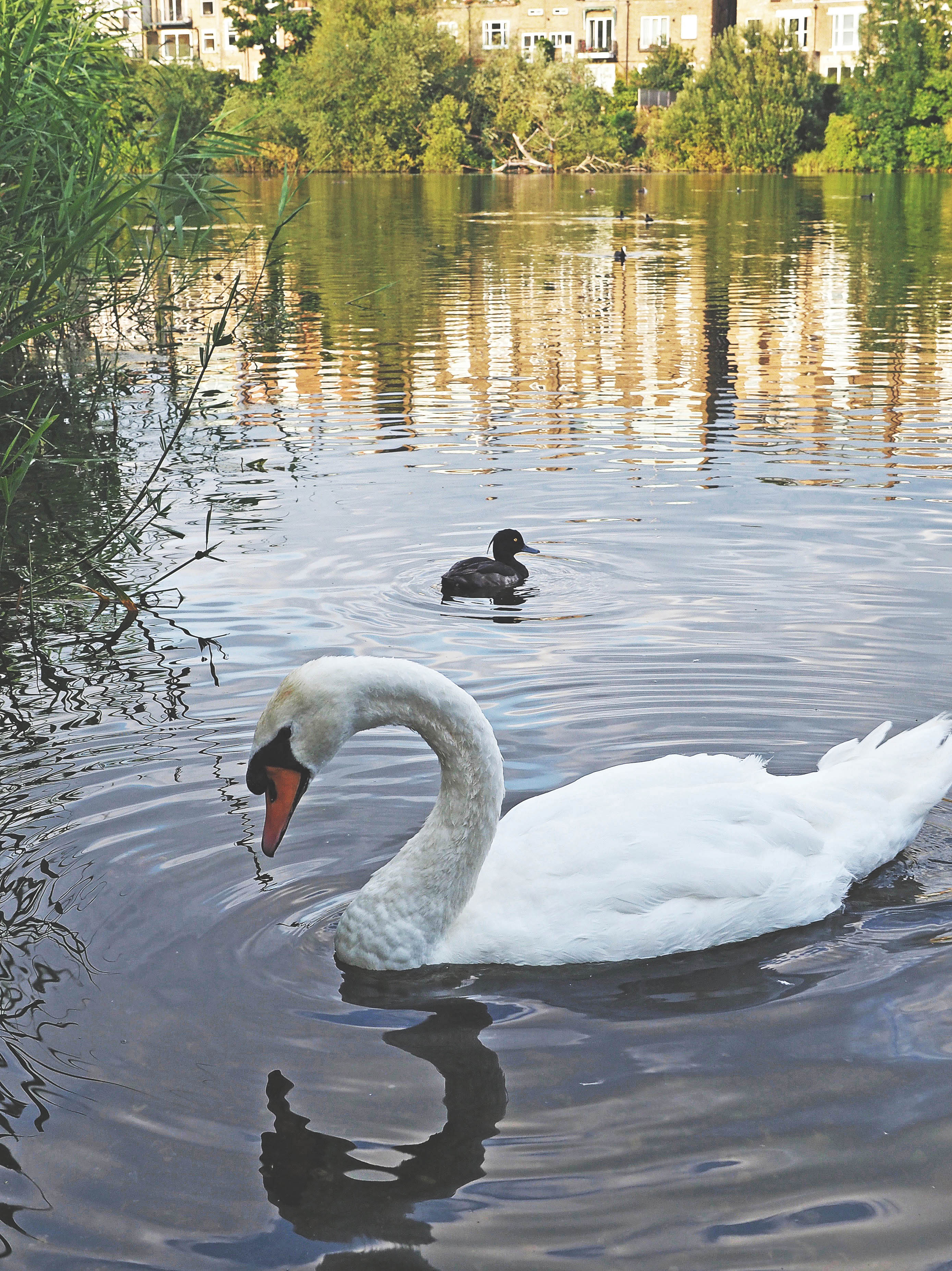 Happily, though, summer is still going strong, and on a warm day recently, I paired the Hummingbird dress with a straw basket and plimsolls as the perfect en- semble for a late evening walk on Hampstead Heath in North London. It felt so peaceful to soak up the last golden rays of summer sun and watch the swans glide across the ponds as the sunset. It was fun, too, to spot the first signs of the new season: blackberries ripening in the bushes, a few acorns hanging from trees and some leaves starting to turn a faint yellow.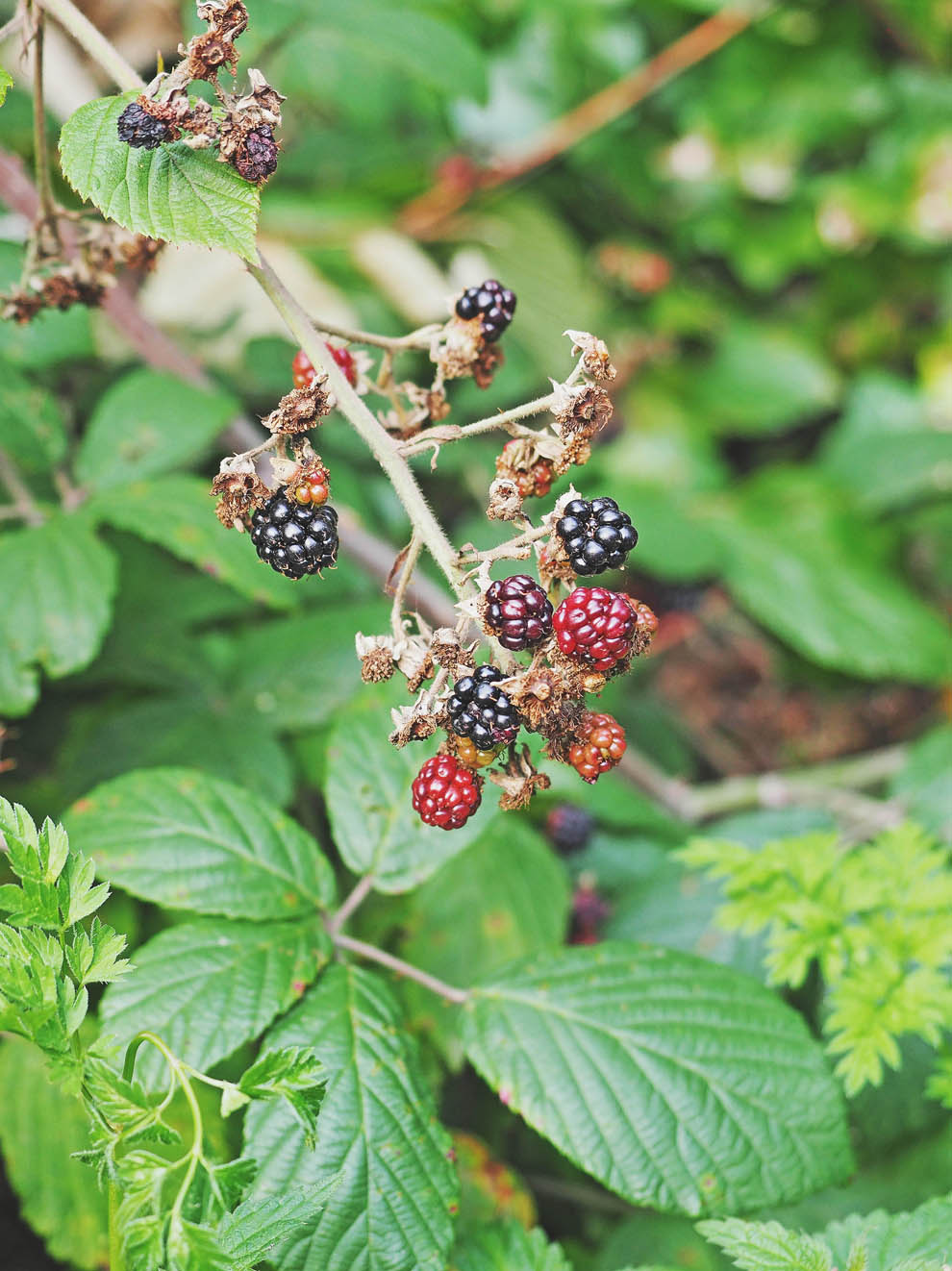 The dress is exceedingly easy to wear, perfect for a scramble through the long grass on the Heath, and the below-the-knee length is practical and elegant. The tie at the waist gives a flattering silhouette, and I like the comfortable, relaxed fit and soft fabric. I can see this dress being a great back-to-work staple when I resume my teaching job in September. The easy care fabric is a big plus as well – no worry about getting to the dry cleaners! I especially love how versatile the dress is; I can dress it down, as I did, with a straw bag and flats, or I can smarten it up with heels, a belted cardigan or structured jacket and statement earrings.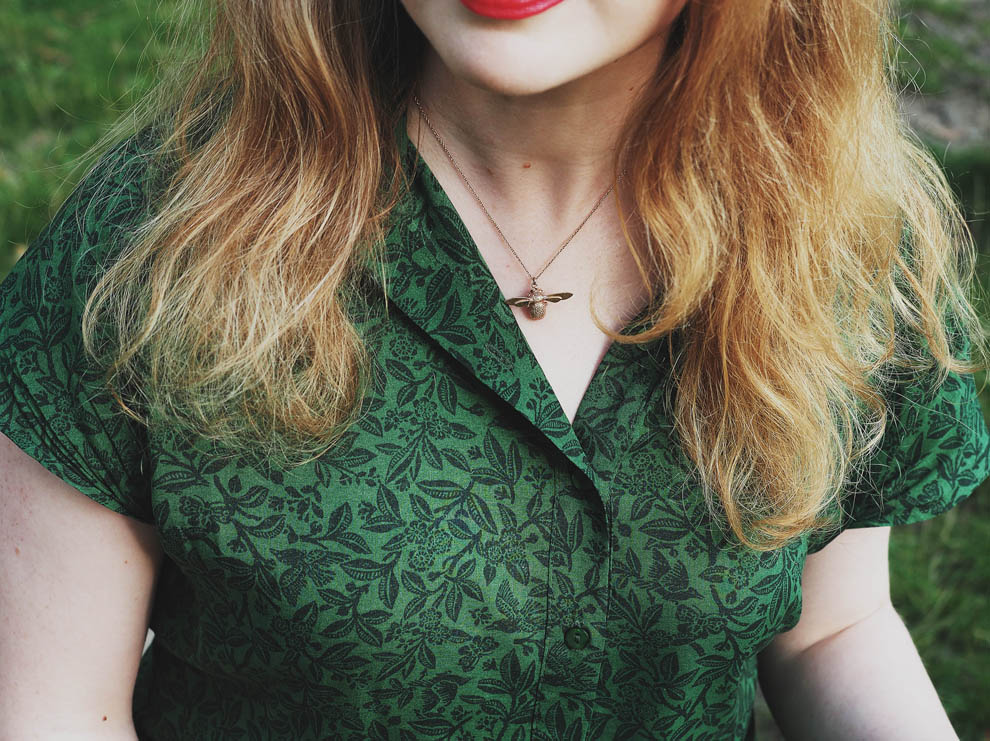 I chose the dress as a great transitional outfit too: as it starts getting cooler, I'll layer it with a cardigan and cosy scarf, and it can even be carried into winter when worn with tights, boots and knitwear. I'm starting to look forward to the cooler weather!
How great does this colour look on Miranda!? Will you be wearing florals in Autumn too? Let us know below or on Twitter @LauraAshleyUK