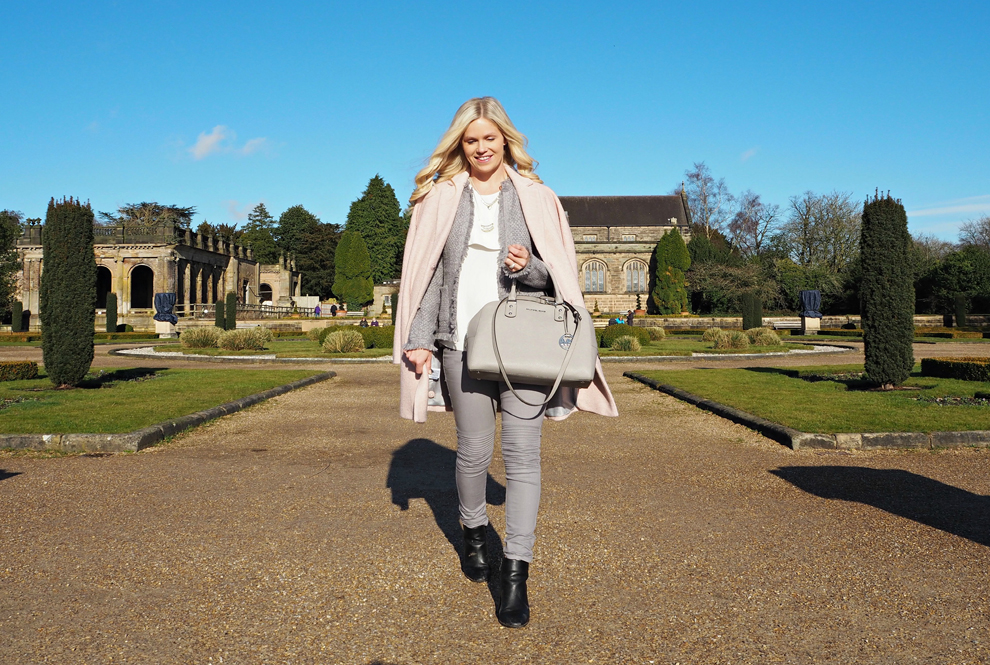 Jenny layers and styles the perfect outfit for Spring Summer 2017... read more
With the reoccurring trend of pastels still hitting the shops this season, it's the perfect way to update your wardrobe and add a splash of colour into your everyday look. Jenny from Lets Talk Mommy has mixed in some blush pinks and greys and created an outfit that you cannot miss…
If there is one thing you should add to your wardrobe this Spring and Summer, it's those soft pastel colours. I am a huge fan of pastels. To be honest, most of my wardrobe, even in Winter, consists of grey, pastels, and white. While it's still cold outside it doesn't mean we can't prepare for those lighter days ahead and move away from all the black that Winter brings both outside and in our wardrobes.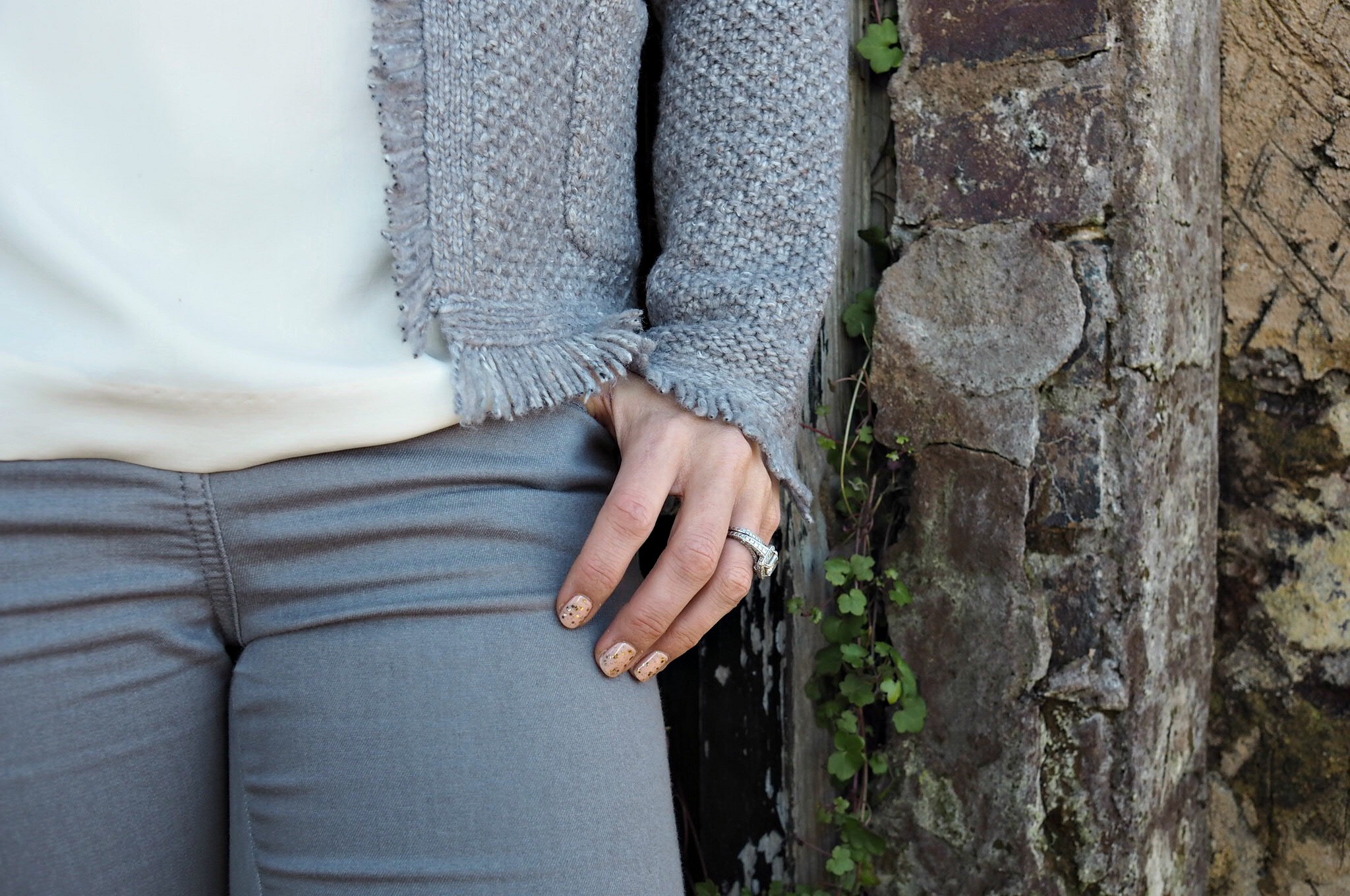 Moving into Spring, it can still be chilly outside but most people are long sick of the sight of that black winter coat. It's not warm enough yet to ditch the coat altogether so why not try a lighter coloured coat instead. This gorgeous Plush Pink Coat is the perfect coat for SS17. It has a gorgeous, silky lining so it feels lovely on your skin and the long length and wool still keeps those chilly Spring winds at bay.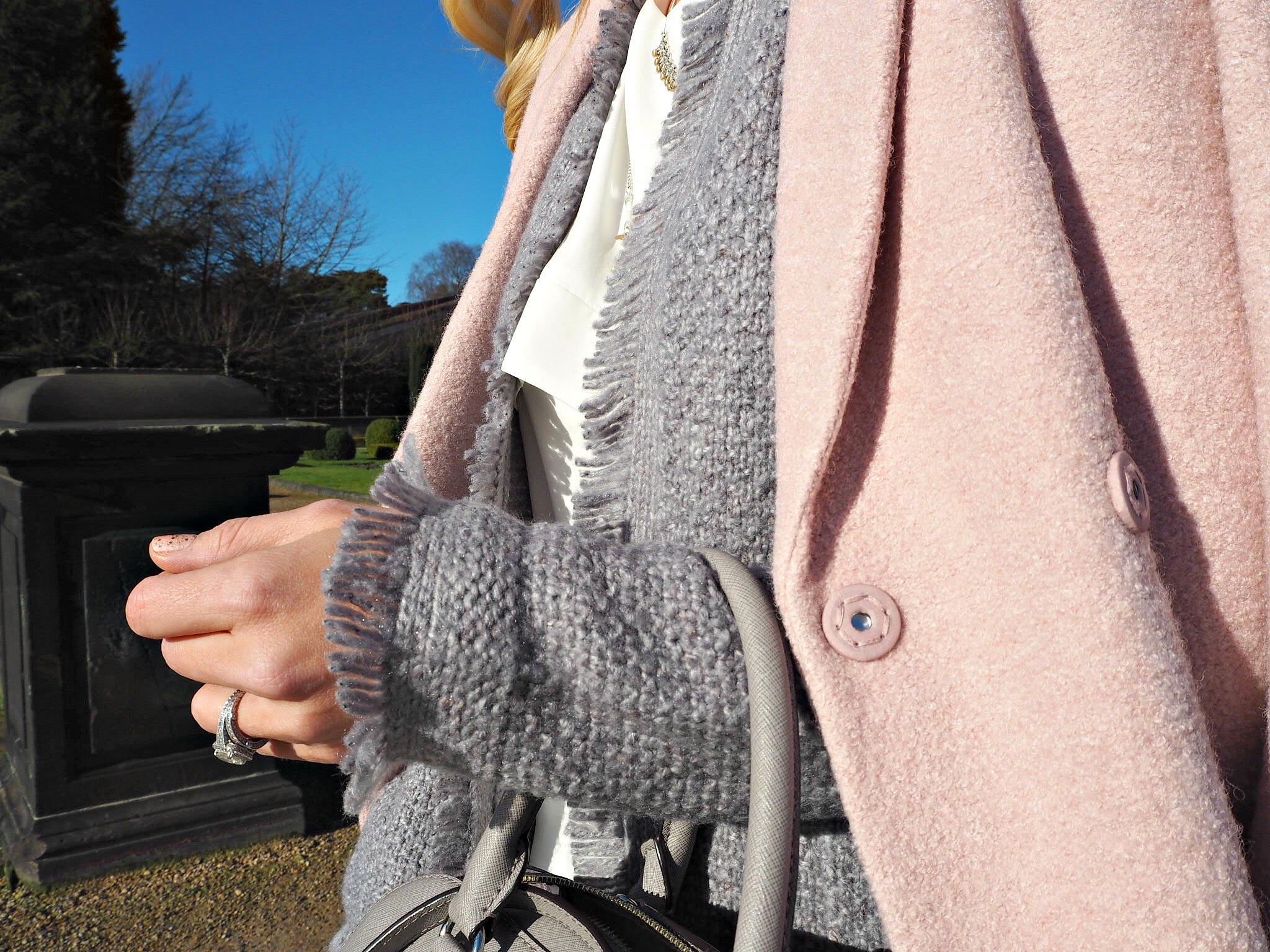 While many don't classify white and grey as pastel colours, I do think they are the great combination of pale pinks, light blues, yellows and soft greens. It makes your eyes stop more on the pastel colours of your clothing when you pair them like this.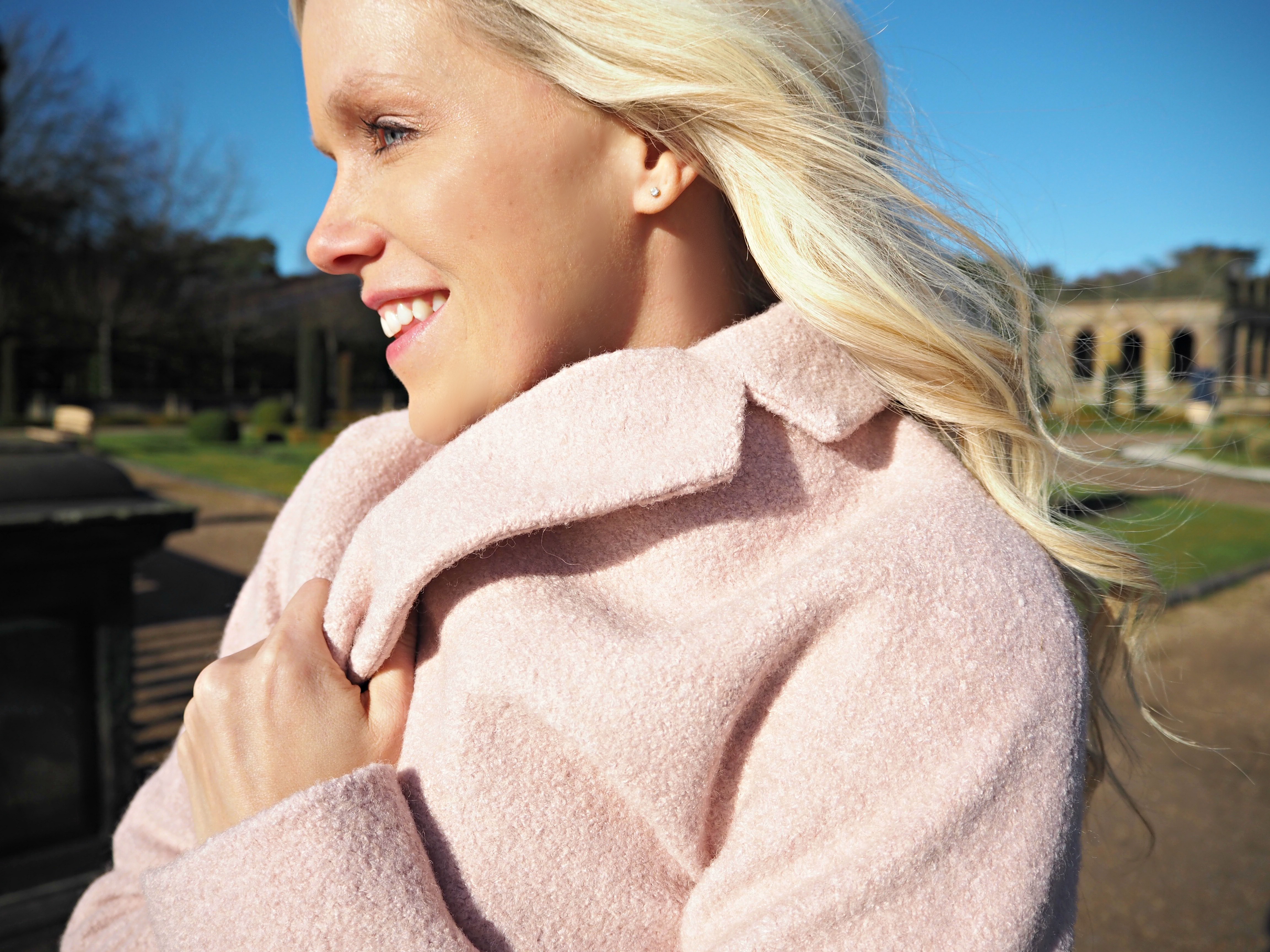 Sometimes layers are a necessity. As the days warm up, a coat midday might be too much. For this reason, I usually always have a sweater or blazer to rely on. This Grey Sweater Jacket has amazing fringe detail all the way around it's edges from cuffs to neckline. It's super soft like a sweater and yet it fits like a blazer jacket, the perfect combination. I thought it styled nicely with this pale pink coat. The fringe detail stands out and compliments the pale pink wool texture. It's light enough to not get too hot wearing them together too.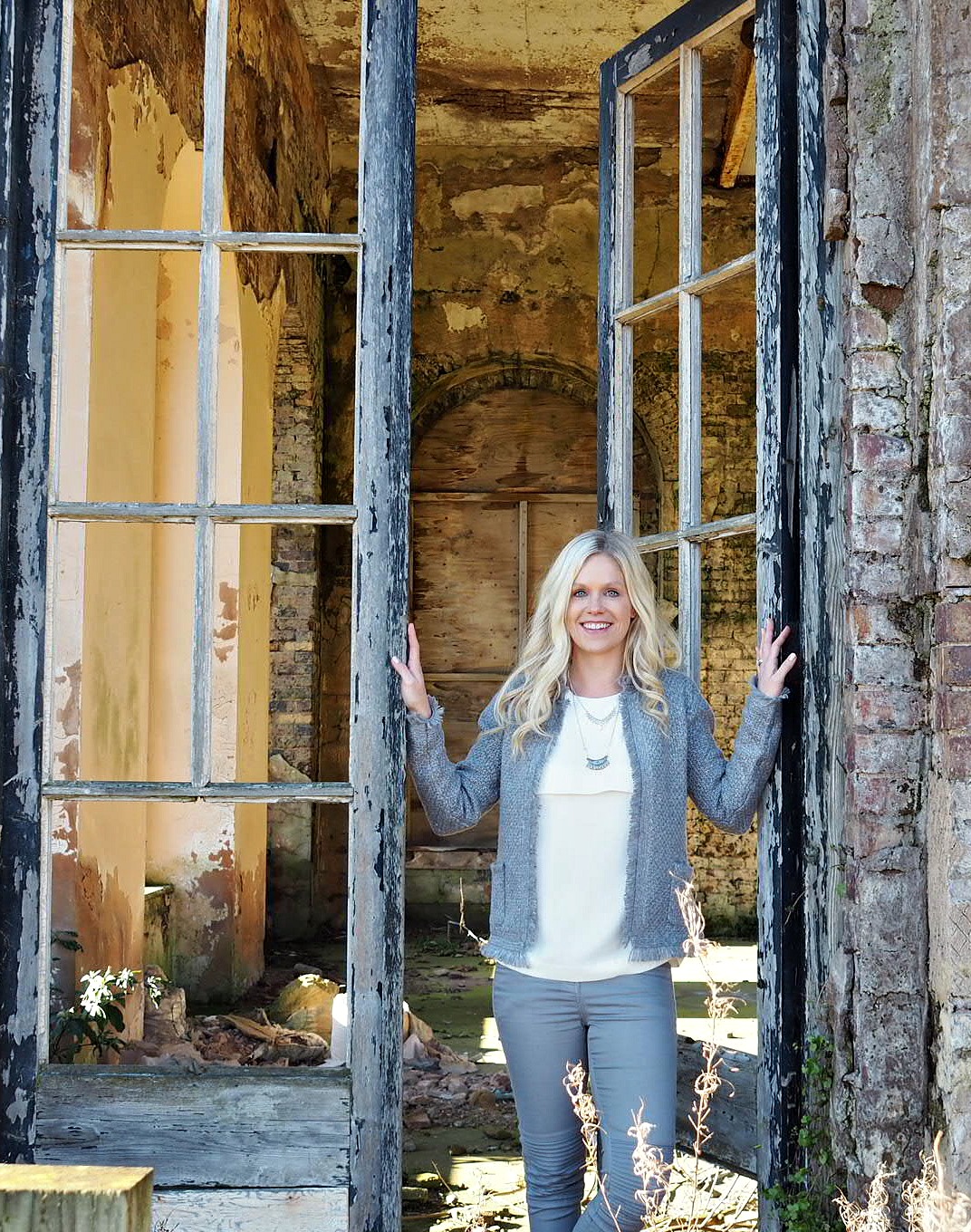 They have quickly become my new favourite jacket and coat for days out with my kids to work meetings and lunch dates. Both can easily be dressed up or down. I even wore this gorgeous pink coat over a white dress for a Christening the other week and received so many kind comments on it.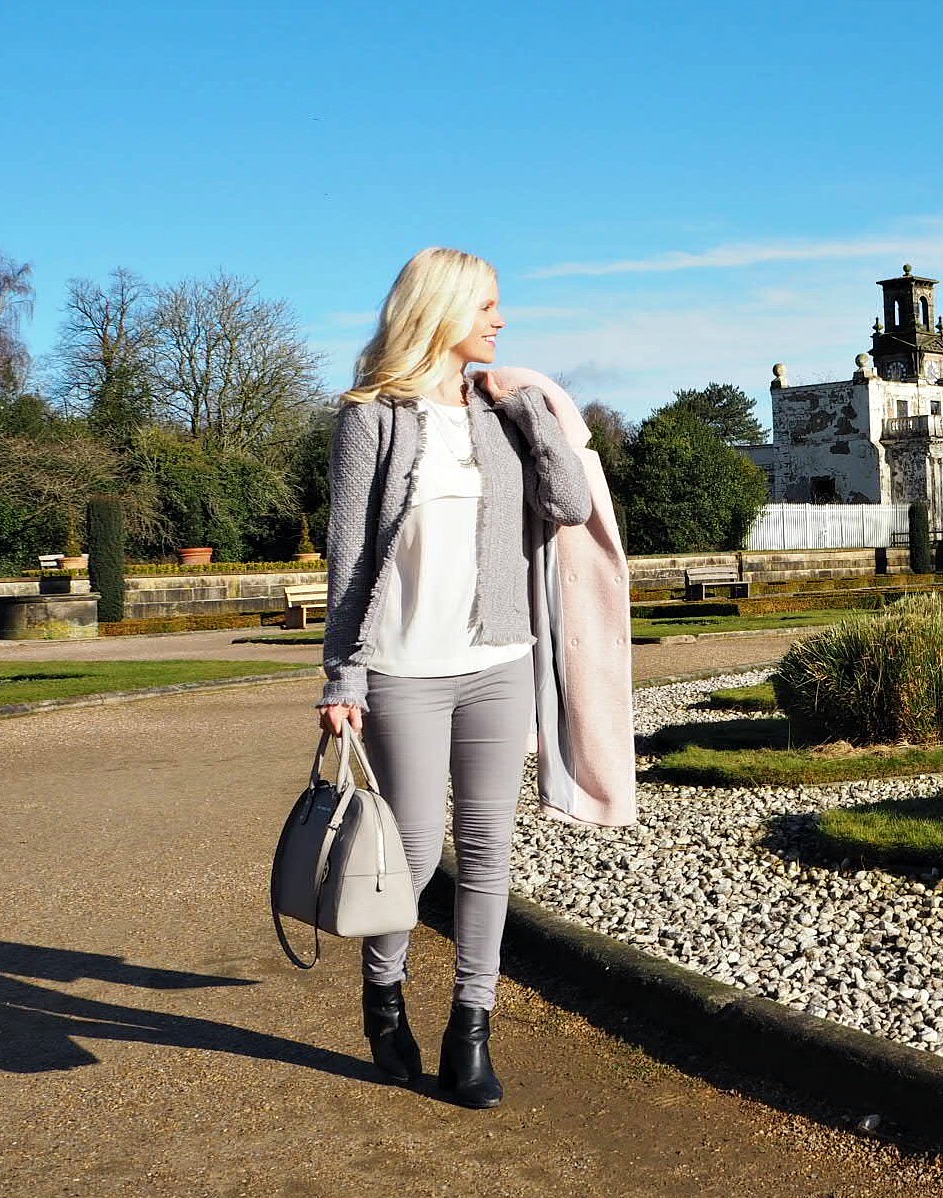 They layer well together as the days get nicer out. They both also keep in line with the new trends this year. It's the year of fringes and ruffles, pastels and trench lengths. What's not to love about all that for Spring and Summer ahead?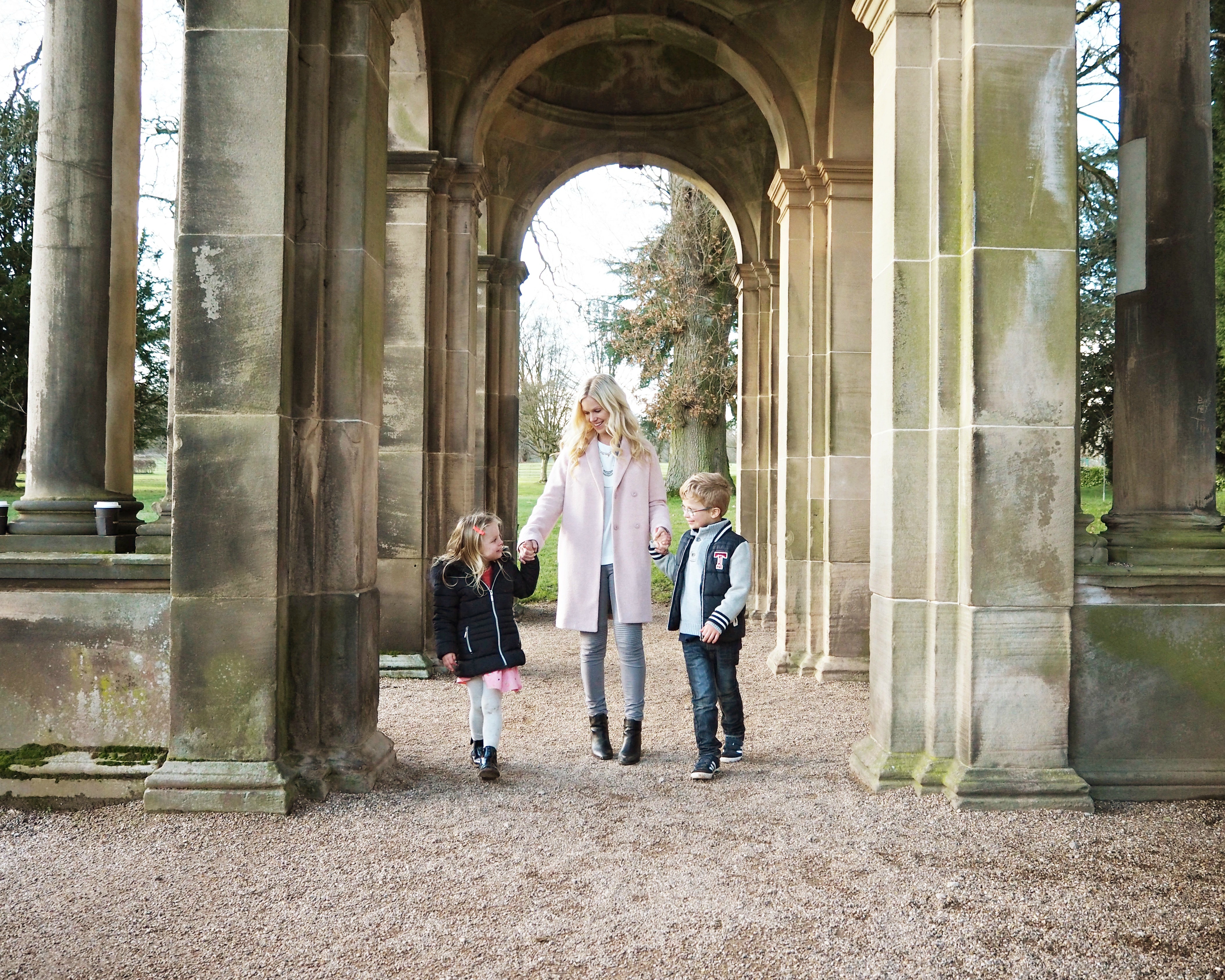 We love how Jenny has paired these two pieces together and shown the versatility of both the coat and the jacket. What are your thoughts? Let us know below or on Twitter @LauraAshleyUK