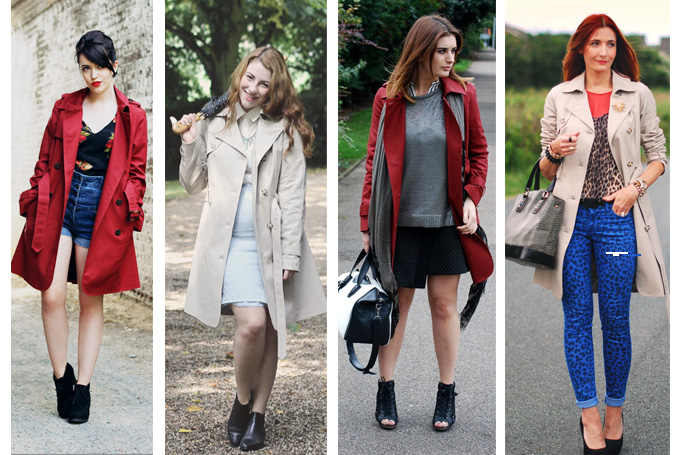 One Challenge – Four Fashion Bloggers – Seriously Stylish Inspiration read more
The trench coat is a truly British staple, that classic piece in your closet that takes you stylishly through to the next season. Never out of fashion with soft tailoring, the trench is such a versatile must-have; a light cover-up during the day or over your little black dress for an evening occasion. Elegant and sophisticated, the iconic trench has been given a modern refresh to suit any age, taste or style. To celebrate this iconic piece, we decided to set a fashionable challenge for four of our favourite style bloggers. We invited Catherine, Emily, Rebecca and Tanya to take part in our Ways to Wear showcase…
Here's the lowdown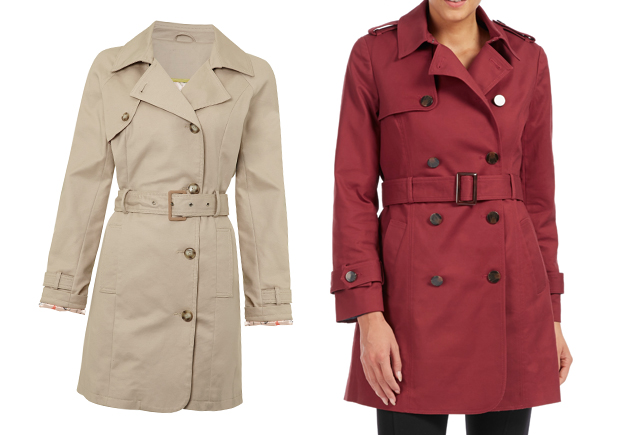 Cotton Belted Trench:  Oatmeal / Henna
Introducing this season's fabulous trench coat offering… the Oatmeal Trench features a beautiful bird and butterfly silky print lining, whilst the striking rust coloured Henna Trench adds a bold autumnal tone to any wardrobe. We asked Catherine, Emily, Rebecca and Tanya to style their trench however they wanted, whatever the style or occasion…
Ready, set… style! 
Catherine, blogger at Not Dressed As Lamb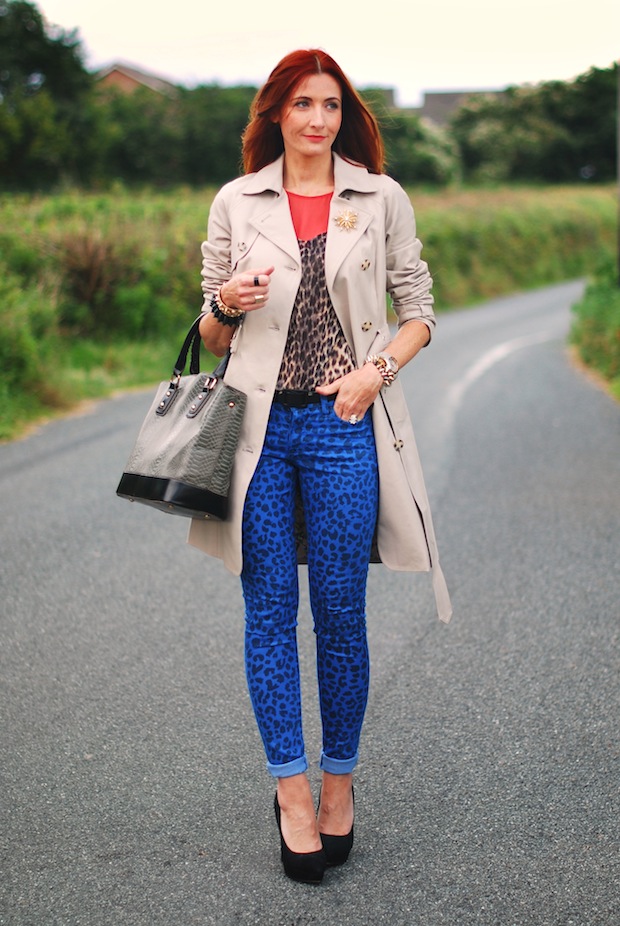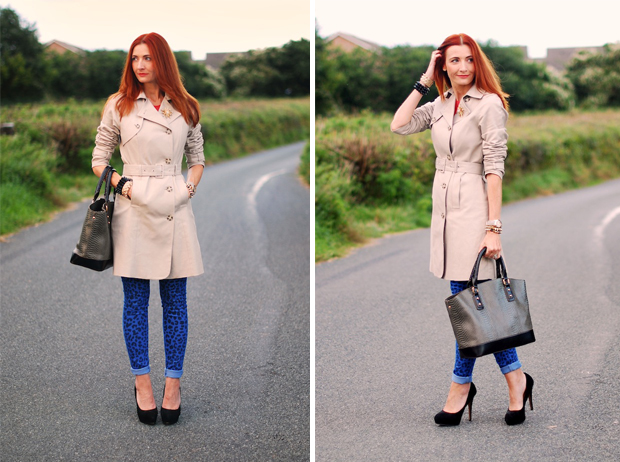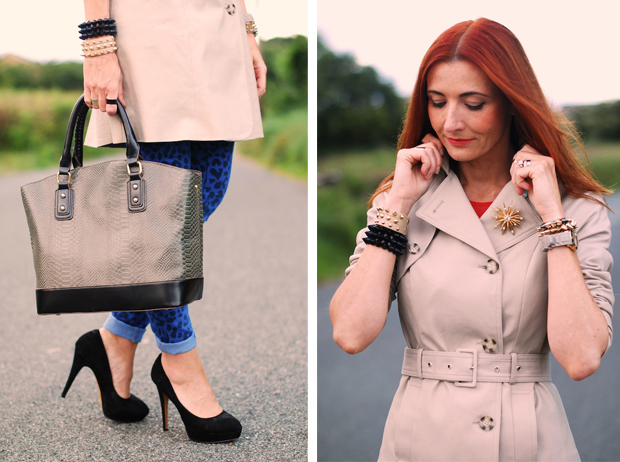 Oatmeal Trench  / Snake Print Shopper Bag 
'I don't think trench coats come much more 'modern classic' than this. As well as being a perfect fit, the length is spot-on and I love the asymmetrical buttoning and flap detail. Whilst you may think a truly classic item of clothing needs classic styling, well er, not this time. I decided to go edgy with some mixed animal prints, fierce jewellery and heels. And what I also love about the coat is that it looks as good done up as it does open so you can show your outfit underneath!'
Emily, blogger at Emily Divine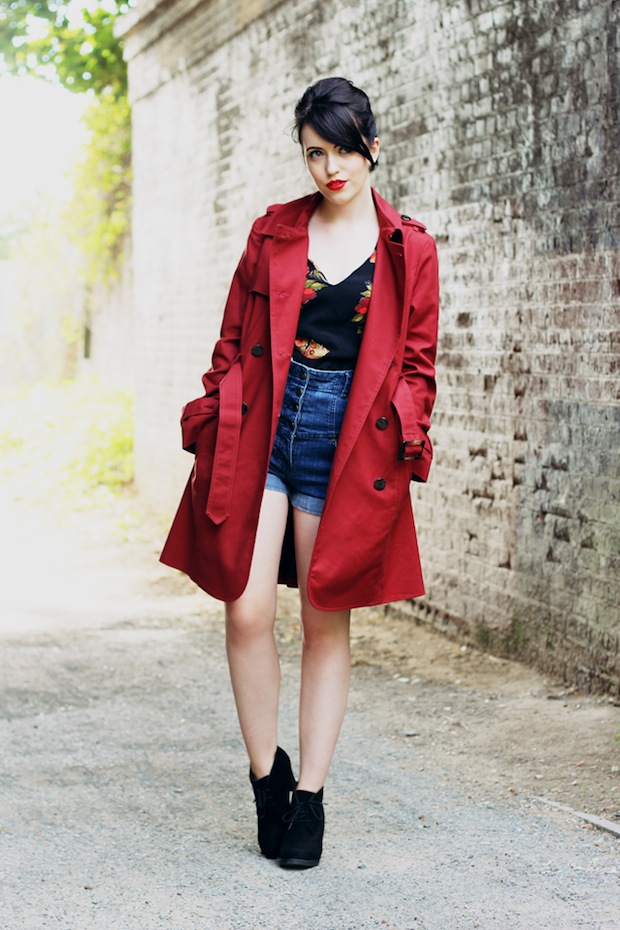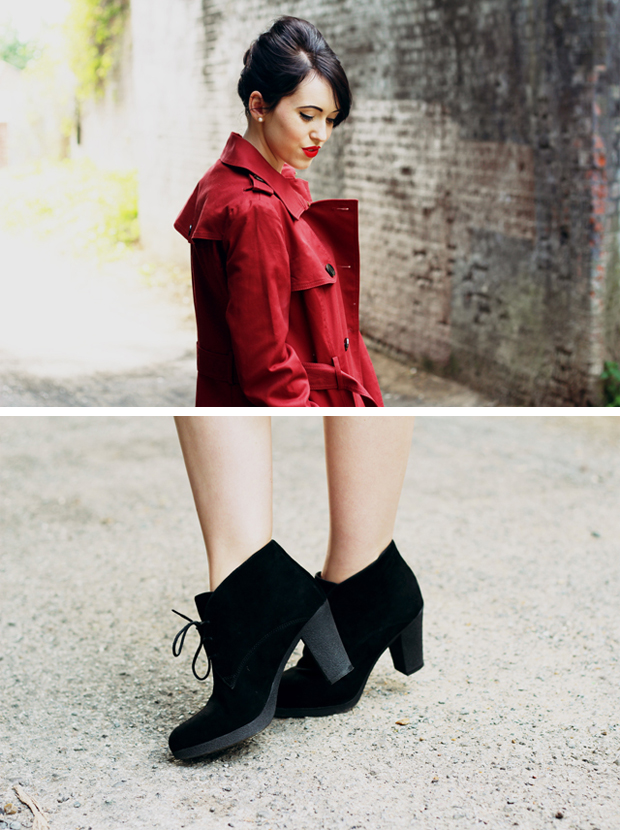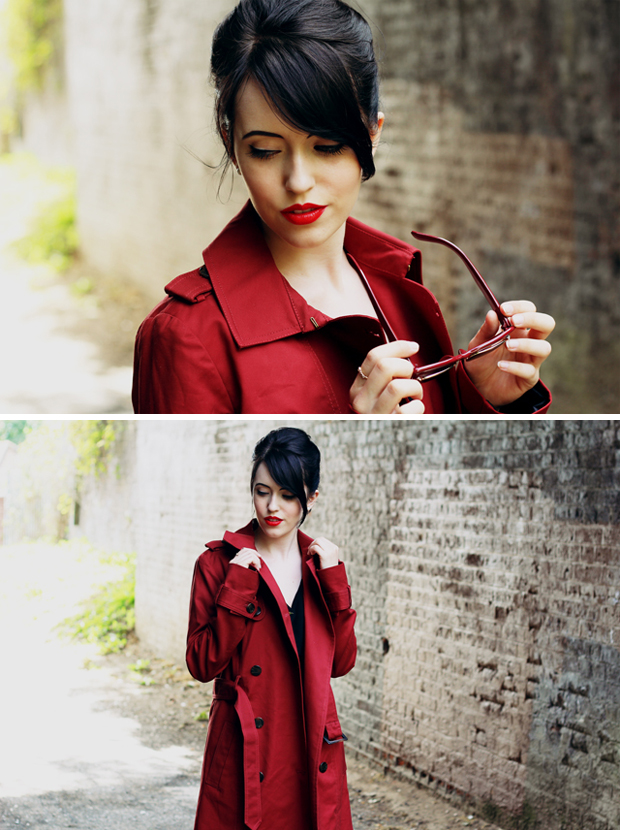 Henna Tench / Suede Lace Up Crepe Heel Boot 
'It's safe to say that I can't wait for the 
Autumnal weather to kick in, so that I can wear the trench everyday! I decided to style the trench coat with a blouse that had autumnal hues to make the colour of the coat 
pop, with my trusty denim shorts to contrast the cover-up of the 
coat. The classic pair of Laura Ashley black heeled boots certainly pull the look all 
together.'
Rebecca, blogger at It's Cohen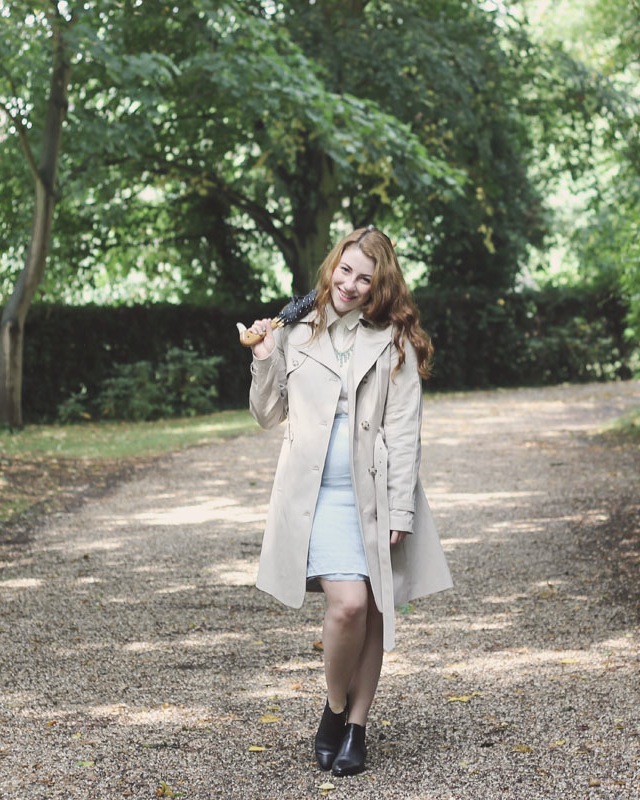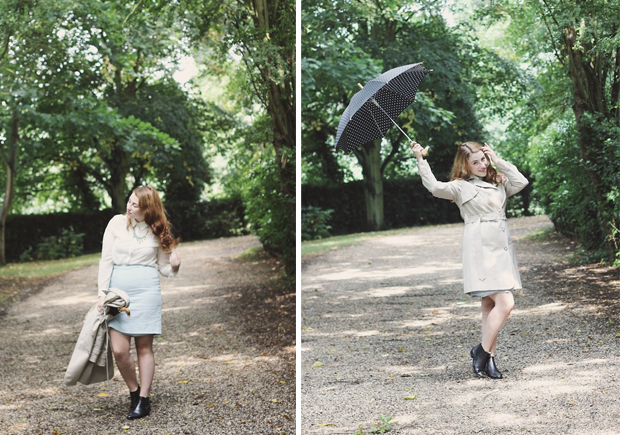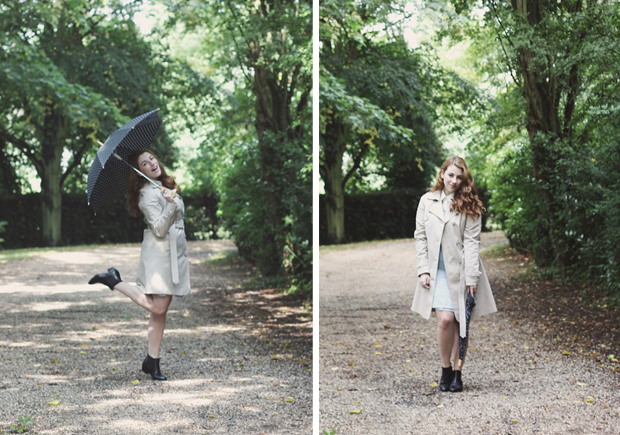 Oatmeal Trench / Pale Bib Necklace 
'It's definitely getting chillier, but the temperatures haven't dropped enough to bring out my trusty faux-fur coat quite yet. This trench coat is perfect for keeping the showers at bay without feeling wrapped up in loads of layers. The necklace reminds me of little raindrops, but thankfully I was kept dry due to my mum's duck-headed umbrella! I've always wanted a trench coat after watching the final scene of Breakfast at Tiffany's, and, although I may not have the lifestyle of Holly Golightly, I think I've managed to keep a little of the New York class in the Essex countryside.'
Tanya, blogger at Fashion Knows No Limits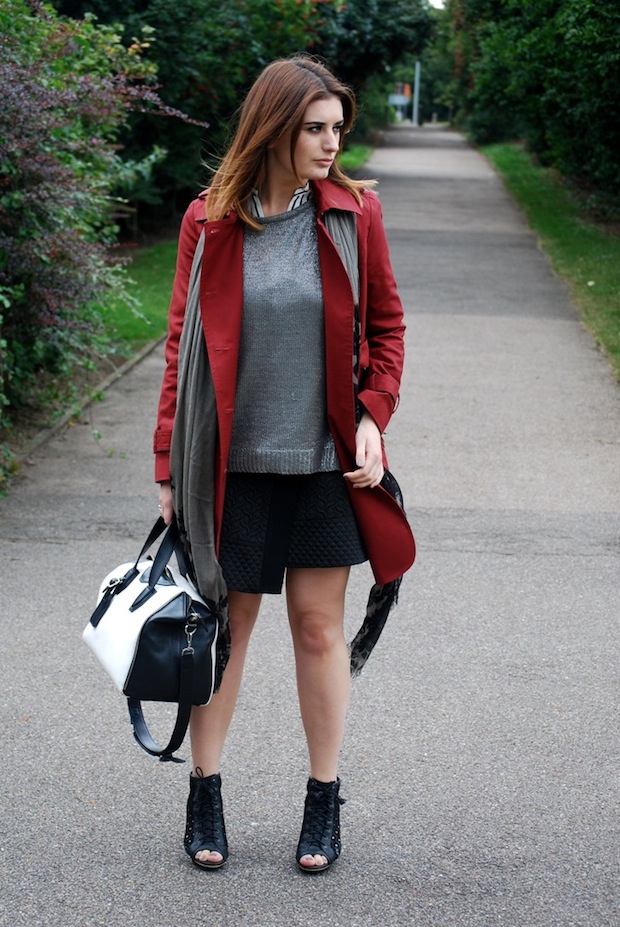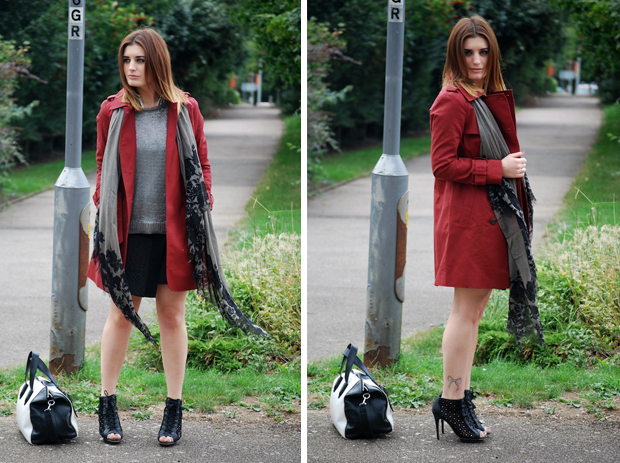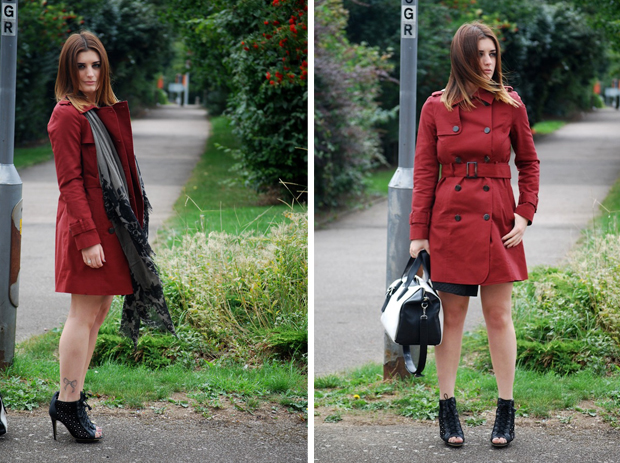 Henna Trench / Floral Silhouette Scarf
'With the weather feeling like Autumn has finally returned, lucky I had my new favourite trench coat to hand to keep me both warm and stylish. The burgundy and grey really compliment one another so naturally I paired this trench and scarf with grey, black and white accents to bring the whole outfit together.
There's a certain back to school feel about this outfit which I hadn't intended on, but it is definitely an up and coming trend. Who knew school uniform would become trendy? I'm completely in love with this trench as the quality of the material is faultless with the rust trend being so on trend.'  
We think you'll agree when we say all these ladies have amazing style, each delivering their own spin on the modern day trench! Which bloggers look is your favourite? We couldn't possibly decide… we love them all!