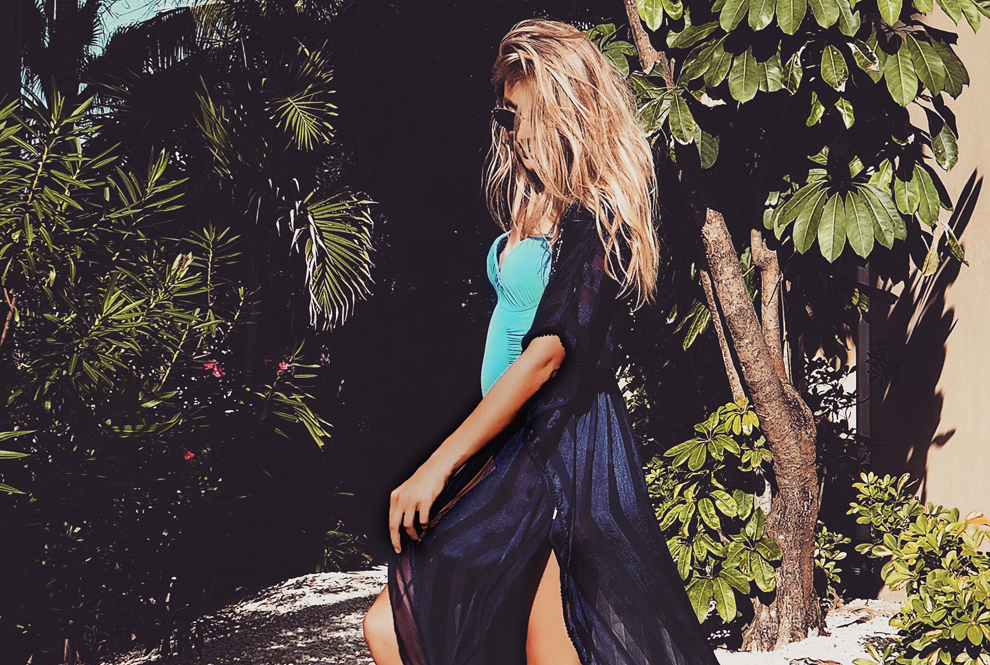 Get your summer look sorted with these perfect pieces... read more
The gorgeous Sinead from Love Style Mindfulness shows us what we NEED to be packing in our suitcase this holiday season to look your best and be beach ready during these warmer months…
There are only two things you need to be beach ready, a swimsuit and a kimono…. and an SPF, and sea salt spray, and tinted moisturiser. OK, there's only two fashion pieces you need to be beach ready. When I first planned this post, neither of these items were in the sale. As I write it, you can get the entire look for under £35. This is not a drill.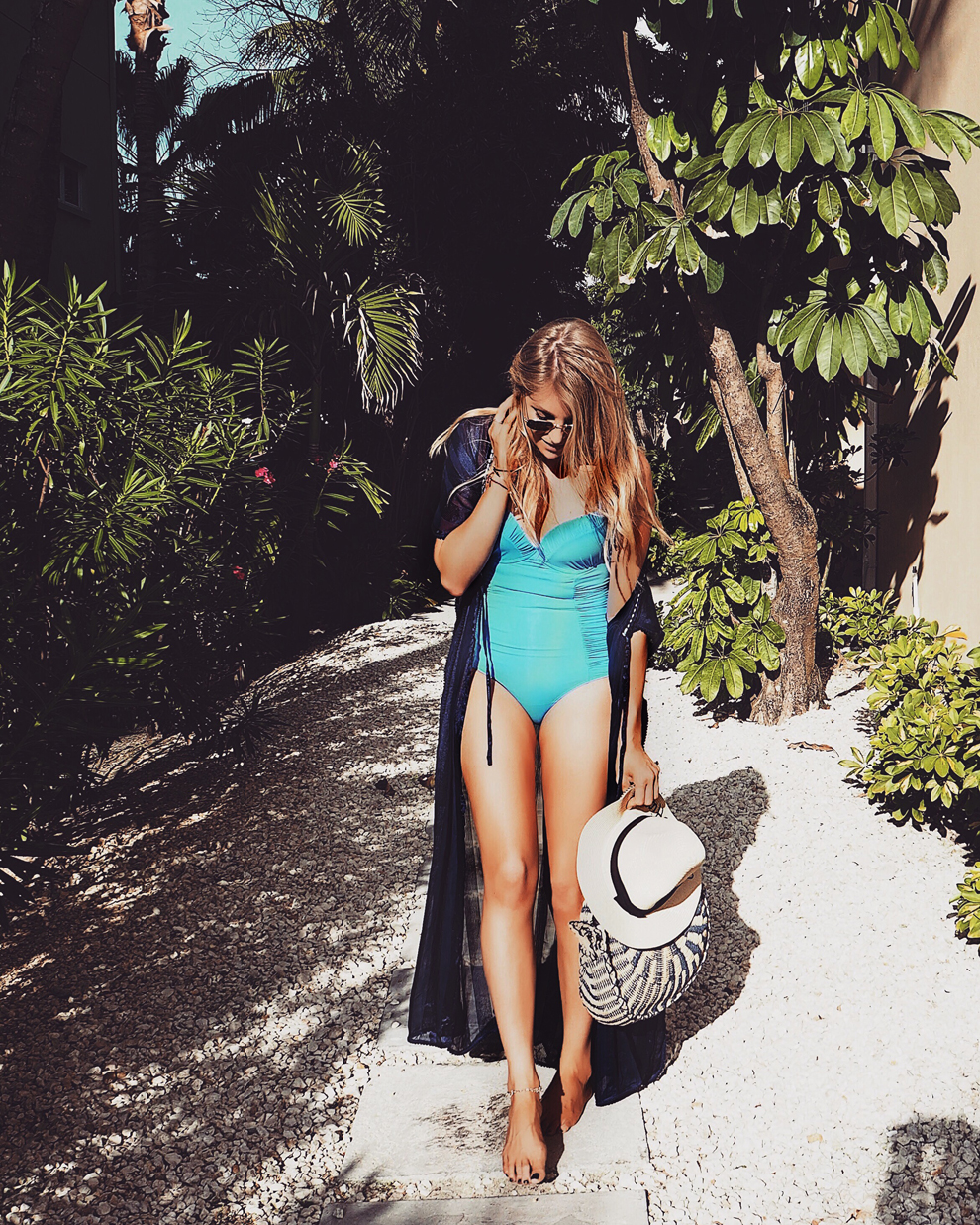 Laura Ashley was the place I found my perfect beach combo to be beach ready which let's face it we all want. That's the thing isn't it, you can find the perfect swimsuit, the perfect cover up or the perfect bikini … but do they match? It's all about the full look guys and yes I know I sound high maintenance here but if you want to be beach ready you've gotta take this seriously!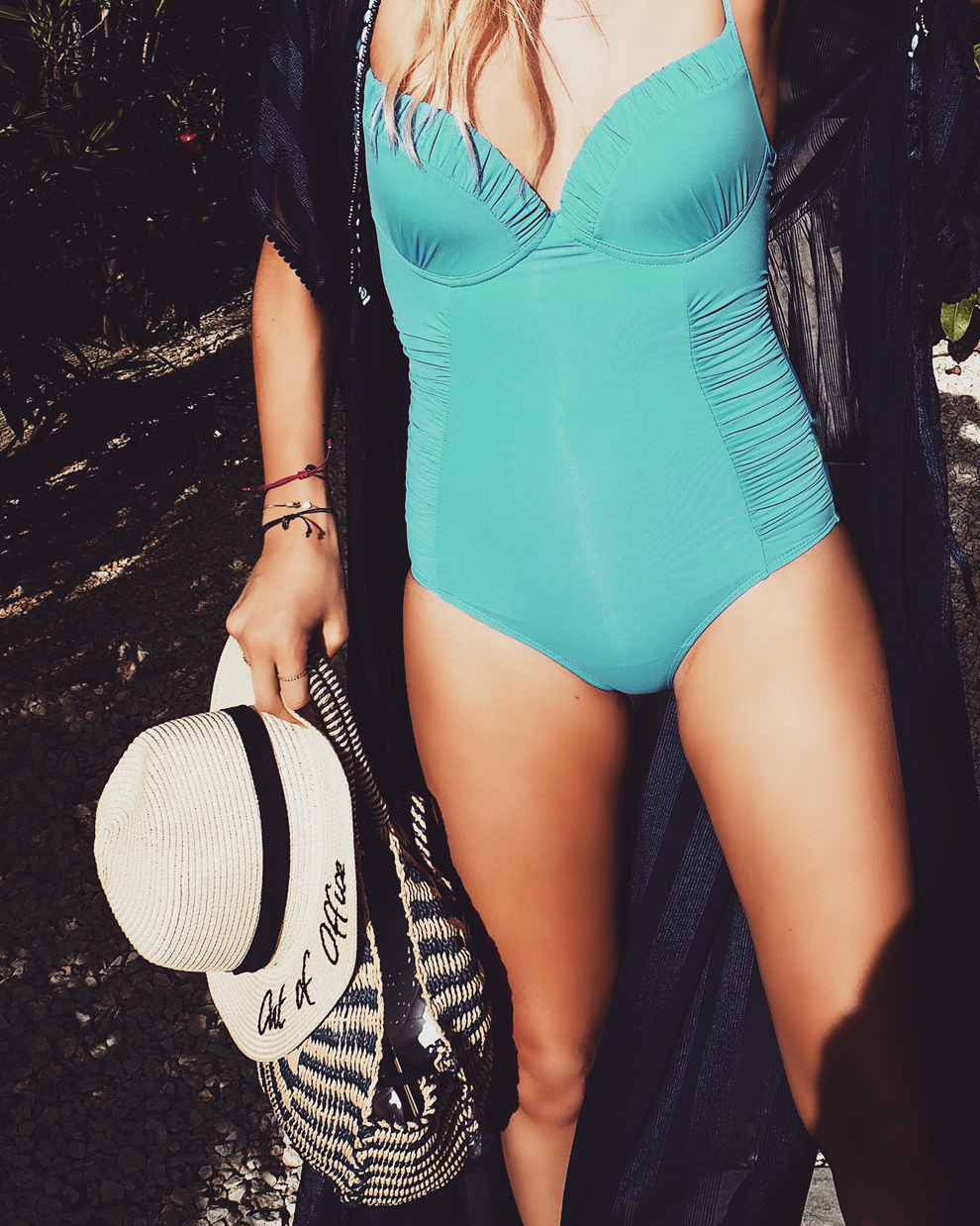 I said it before (here) and I'll say it again, the swimsuit has rendered the bikini redundant. Ok maybe that was a bit strong, but seriously, the swimsuit is here to stay and I for one find myself reaching for it way more often than the bikinis in my collection. They're comfier, more flattering and they double up as a top! This one, in particular, is super flattering; the ruching detail ain't just a pretty face. It's carefully placed to cut a flattering figure and is also really stretchy and sucks you in nicely without being uncomfortable. Also, let's just take a minute for how good it looks with a tan?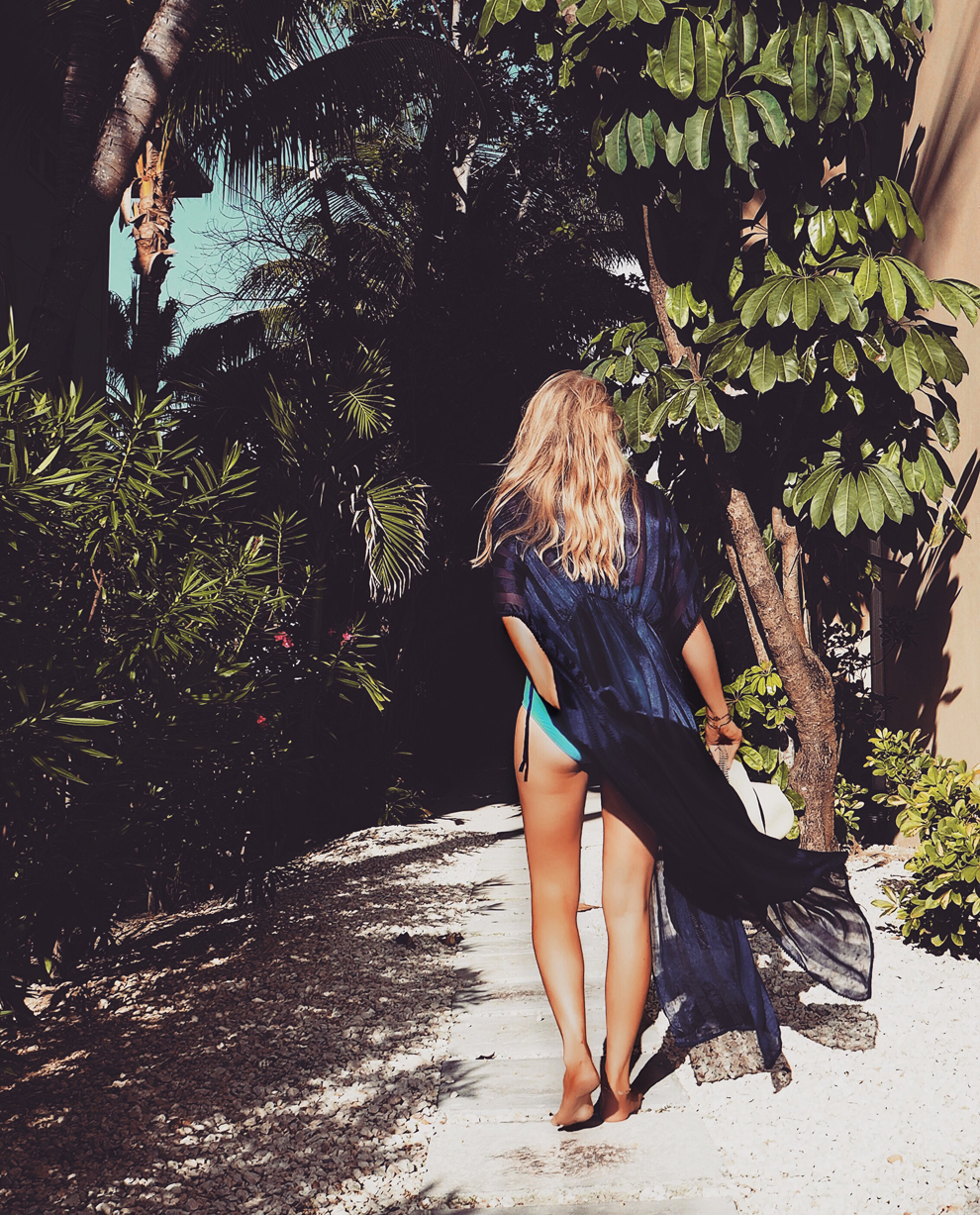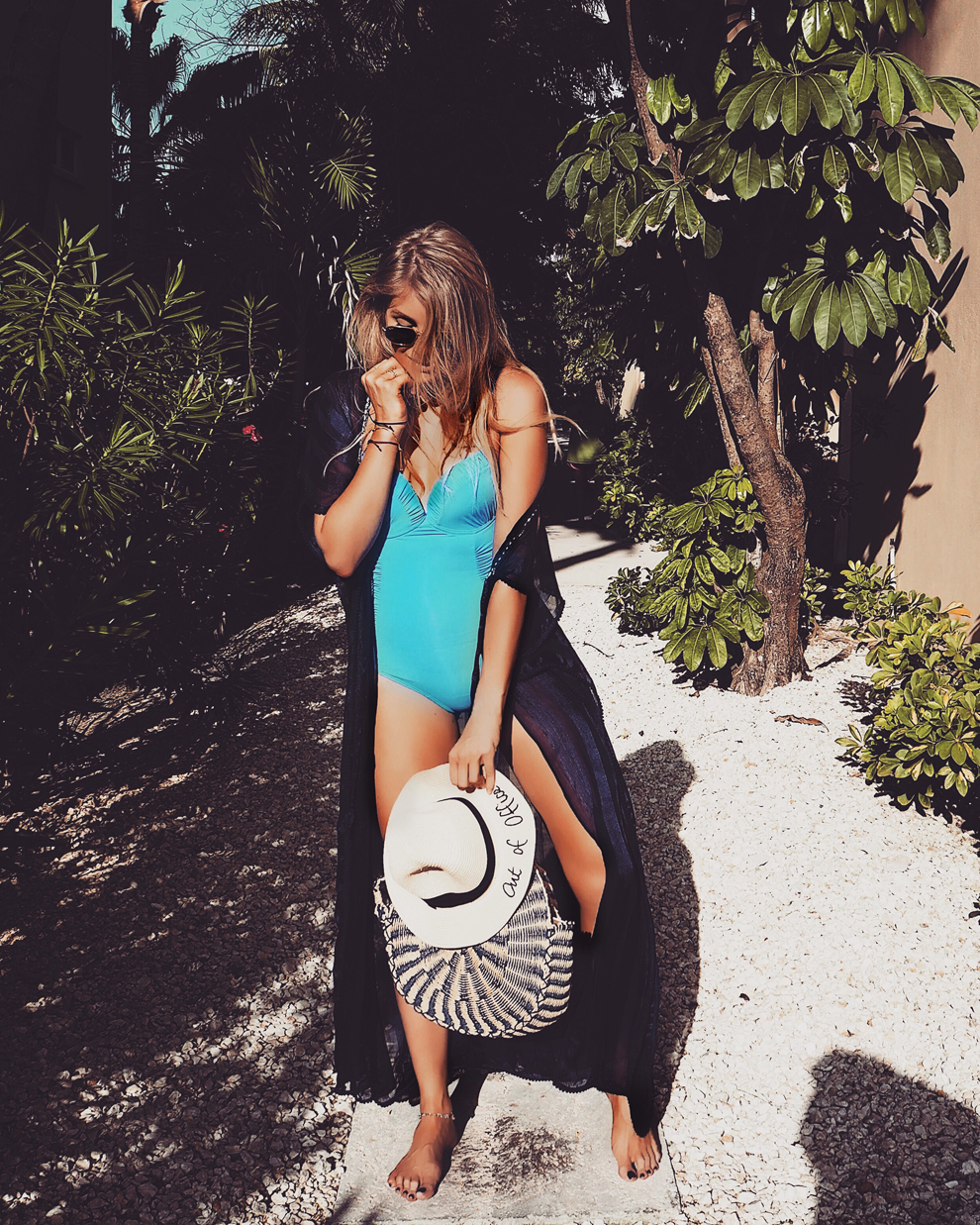 And what else do you wear with your swimsuit but a kimono? This beauty also looks amazing off of the beach with jeans and a cami or a denim skirt. We all love a good multi tasker right?! I'm loving the double blue with the different shades in this look and the embroidered detail on the kimono's neckline picks out the blue of the swimsuit perfectly! I'd say they were pretty much made to be worn together.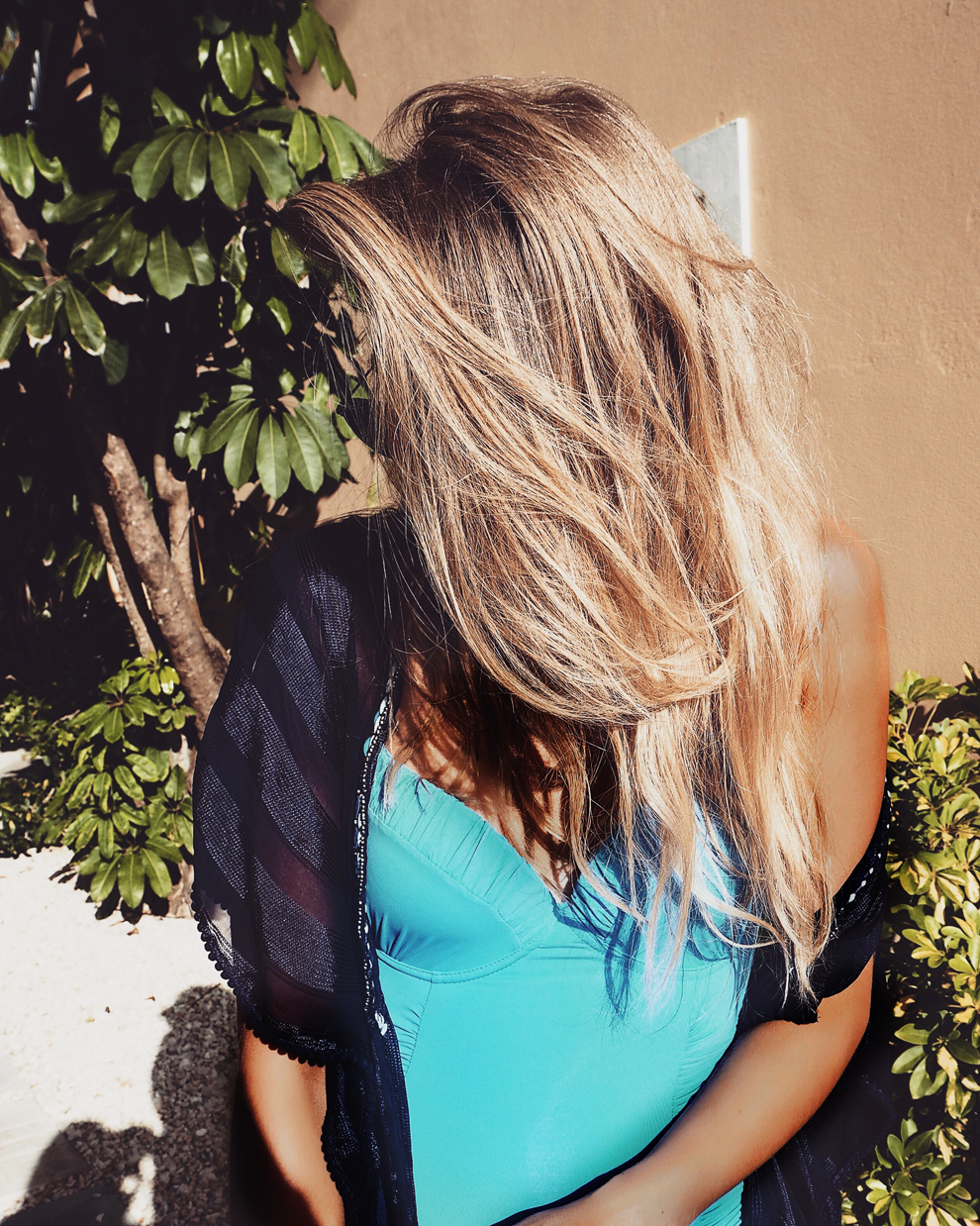 Doesn't Sinead look fab!? What are your holiday essentials? Let us know below or on Twitter @LauraAshleyUK