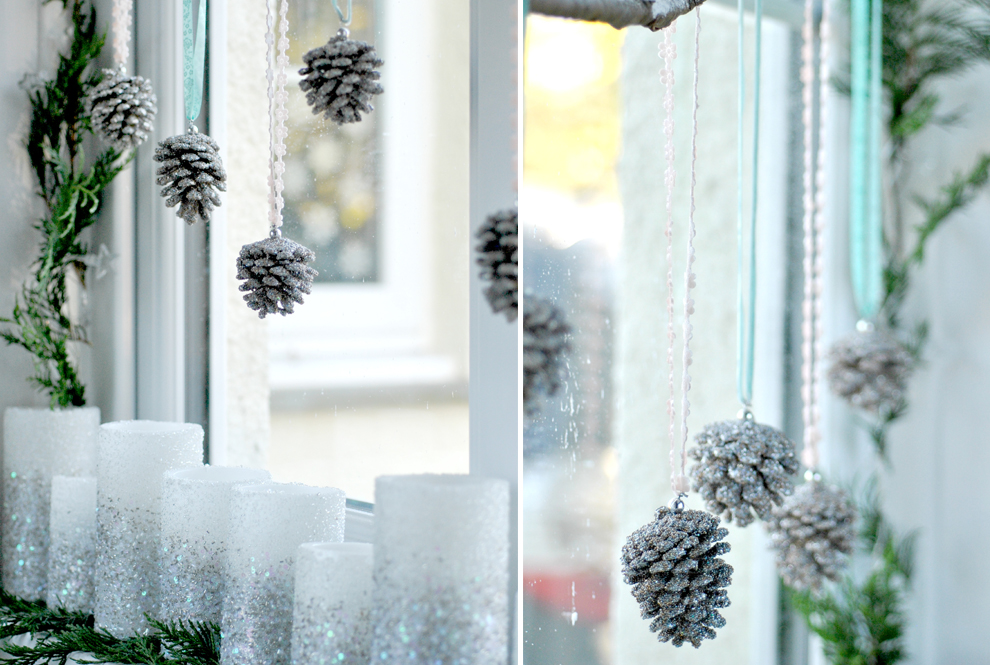 Sharing her enchanting window display, Torie sets the scene for Christmas... read more
Whilst the weather outside is frightful, setting the scene for Christmas is oh so delightful! Revealing her festive winter wonderland inspired decor, blogger and crafting author Torie reveals her truly magical window display, talking us through her enchanting step-by-step approach…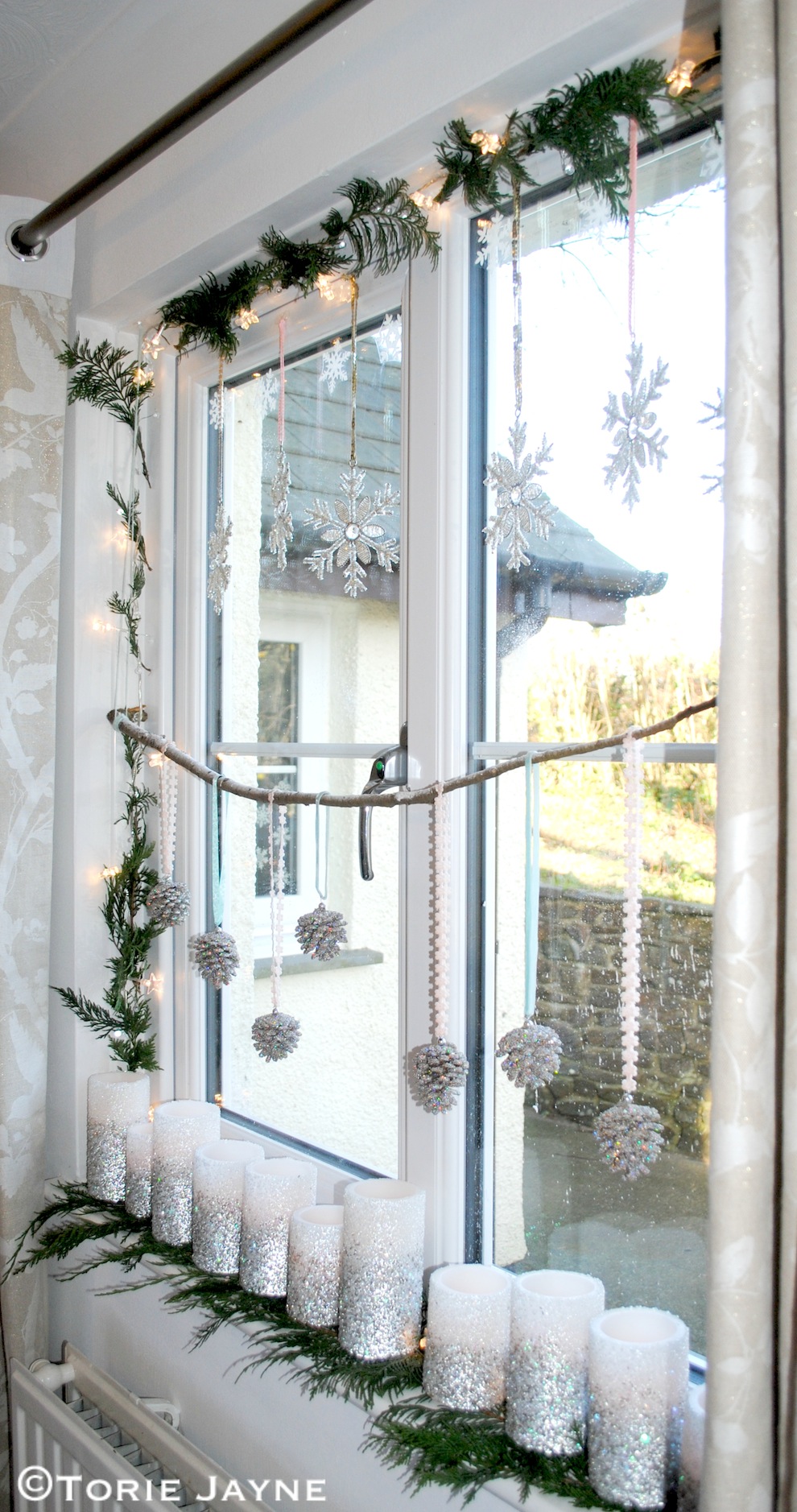 Beaded Snowflake Decoration / Set of 3 Silver Sparkle Lit Candles (in-store) / Star String Lights / Glitter Pinecone Decoration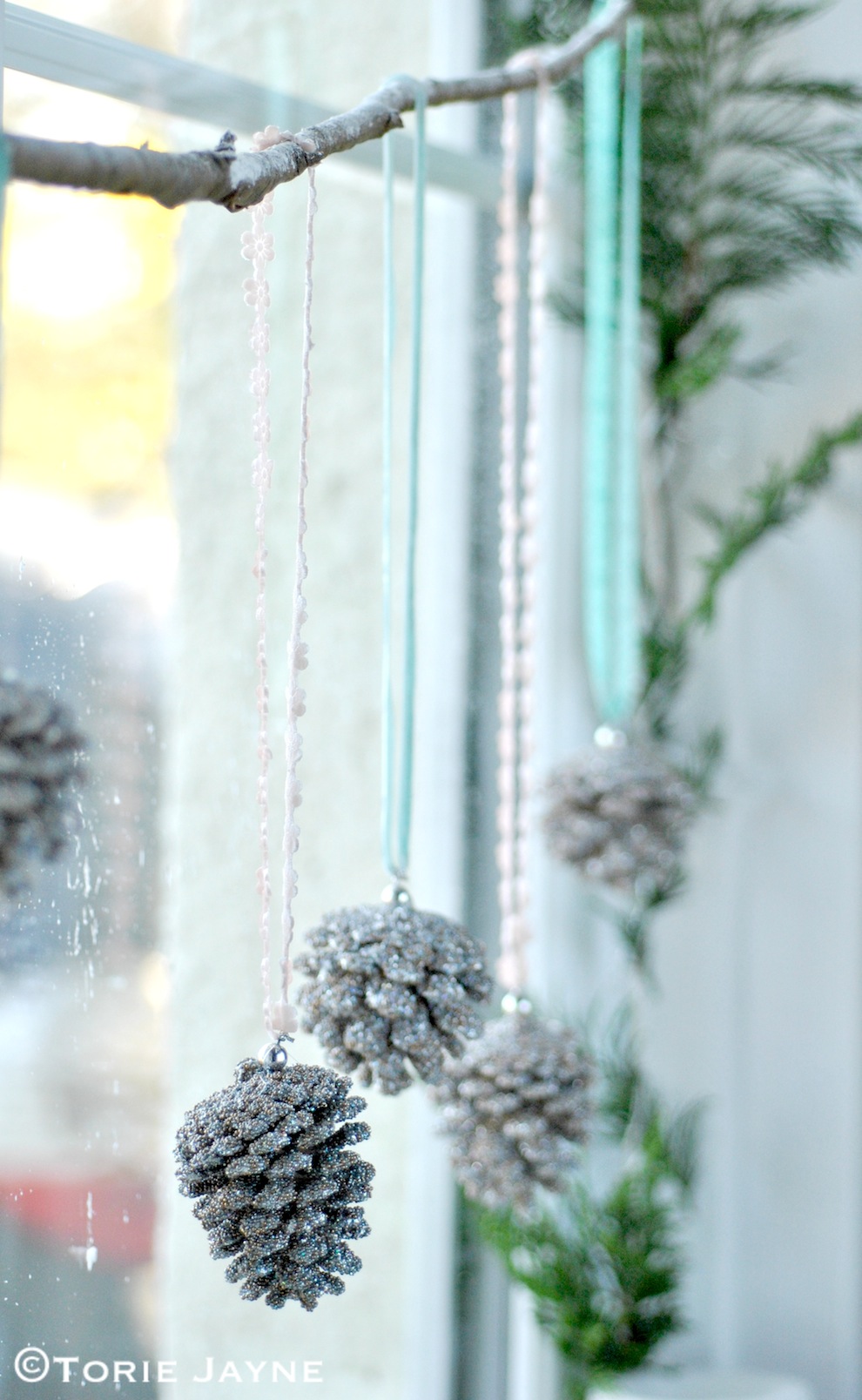 Today it's my pleasure to bring you my Christmas window, I was delighted when Laura Ashley asked me if I wanted to do this year's display with them, as I simply loved the window I did last year! Having had a sneak peek at all the lovely Christmas decorations back in October at their Handmade Christmas event, I really wanted to include the silver sparkle lit candles and the star string lights…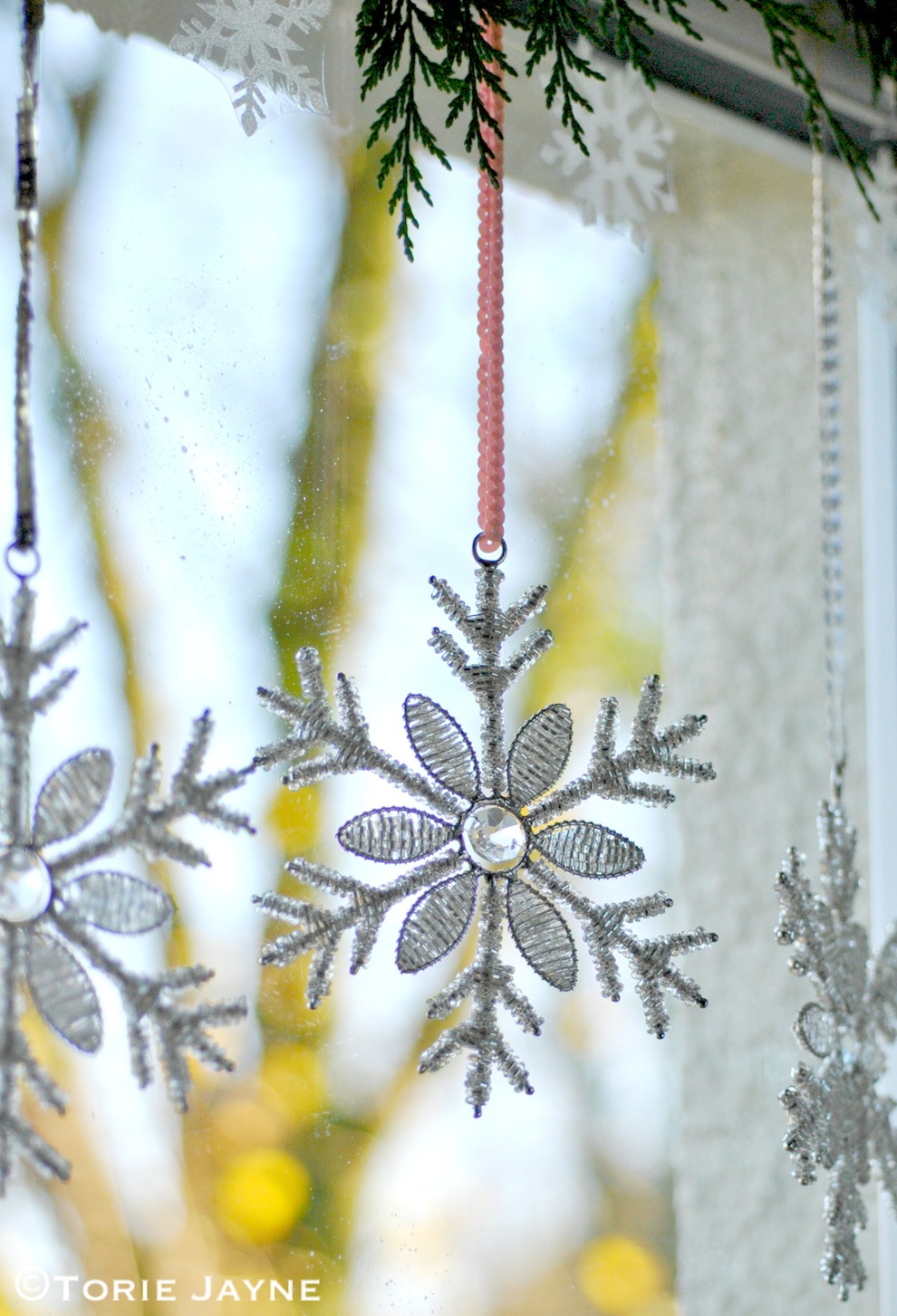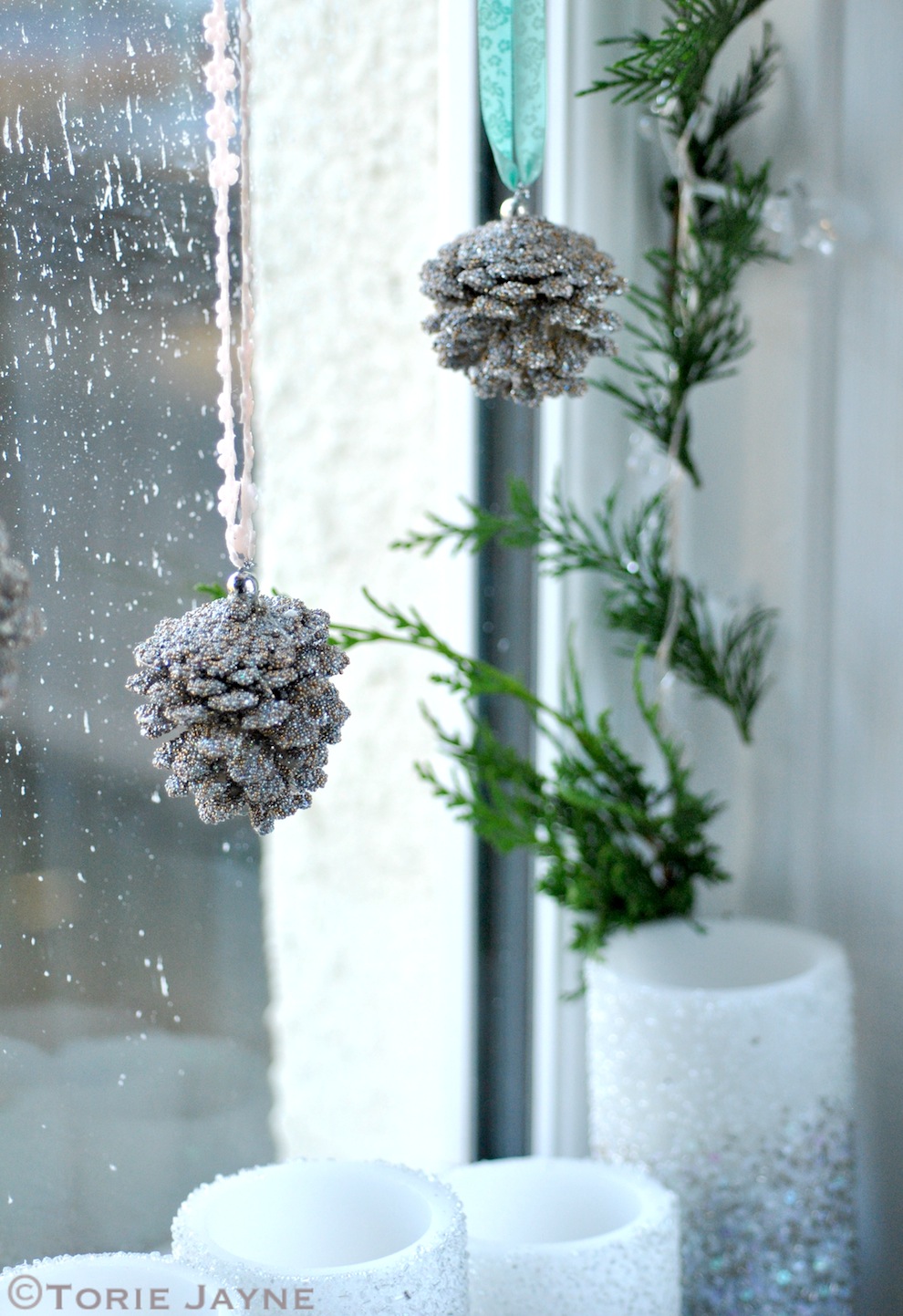 My initial idea was to cover my window sill in the battery lit candles and glitter pinecone decorations, surrounding the window in the star string lights and hanging the beaded snowflakes in the window using wire. Deciding it needed a touch of greenery, I added fresh sprigs to the windowsill and to the star lights around the window….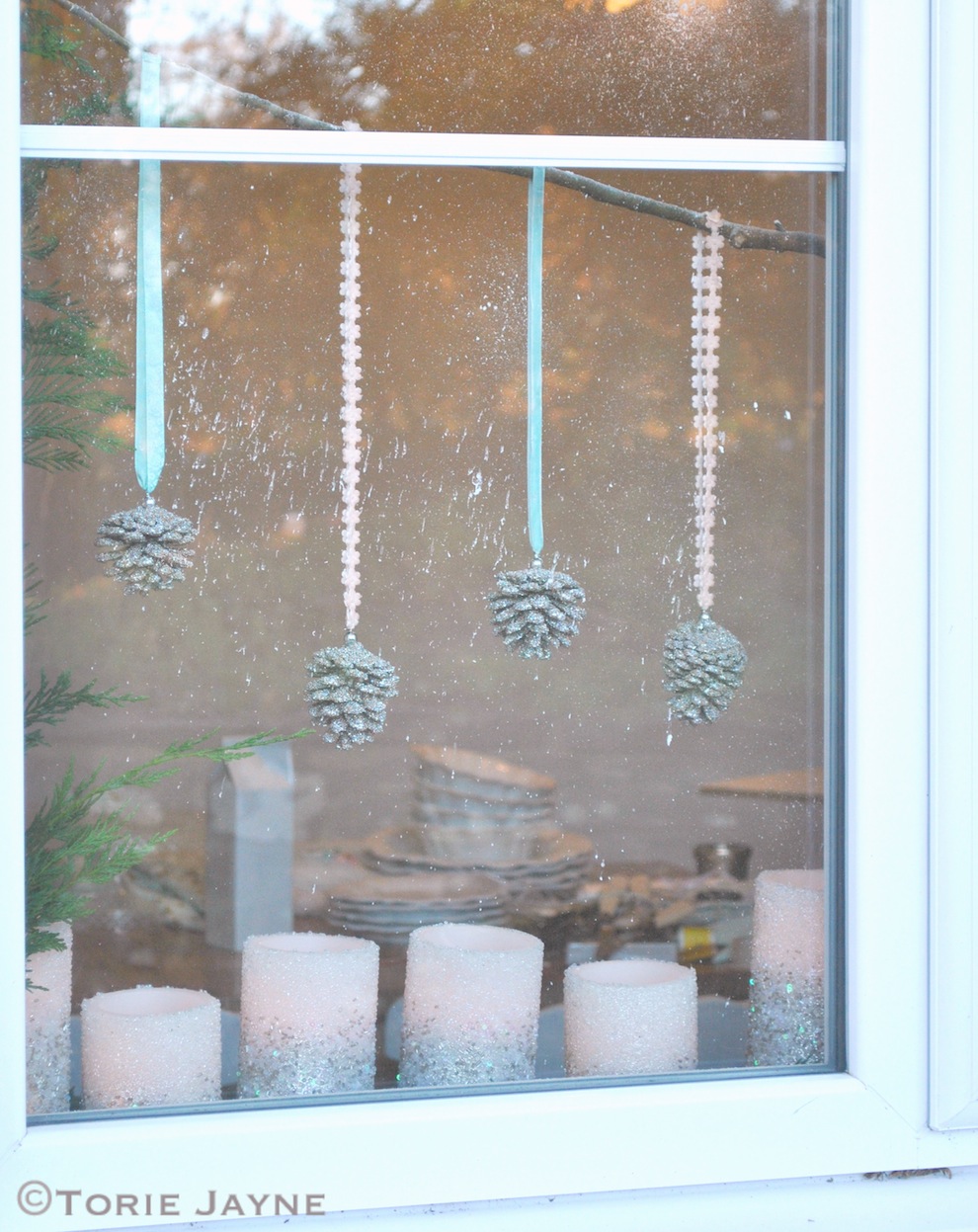 Next, I suspended a wooden branch sprayed with decorative snow using mint coloured wool. Adding pretty pastel touches, I hung the pinecone decorations from the branch using soft peach and mint ribbon that I had hand-stitched together.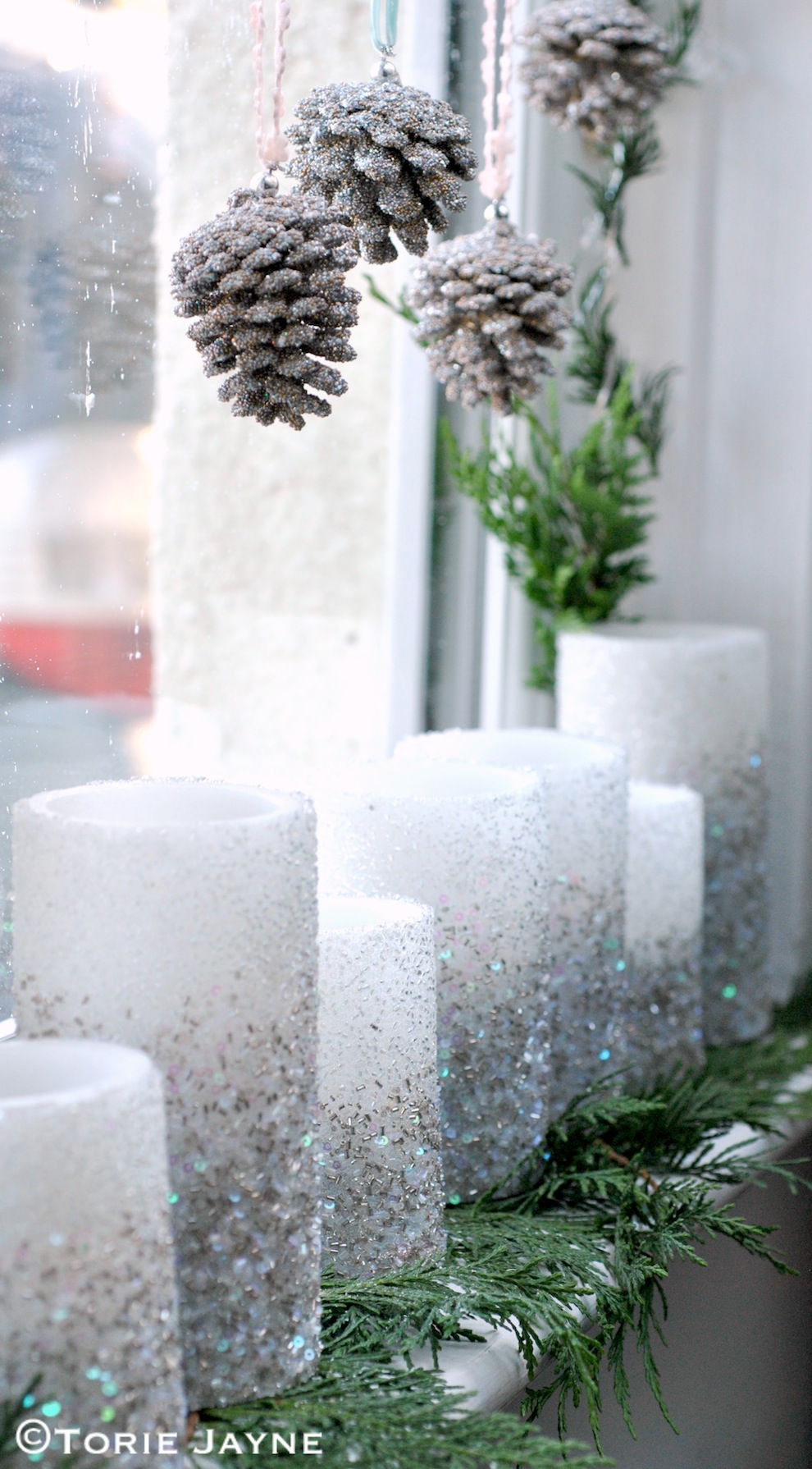 Set of 3 Silver Sparkle Lit Candles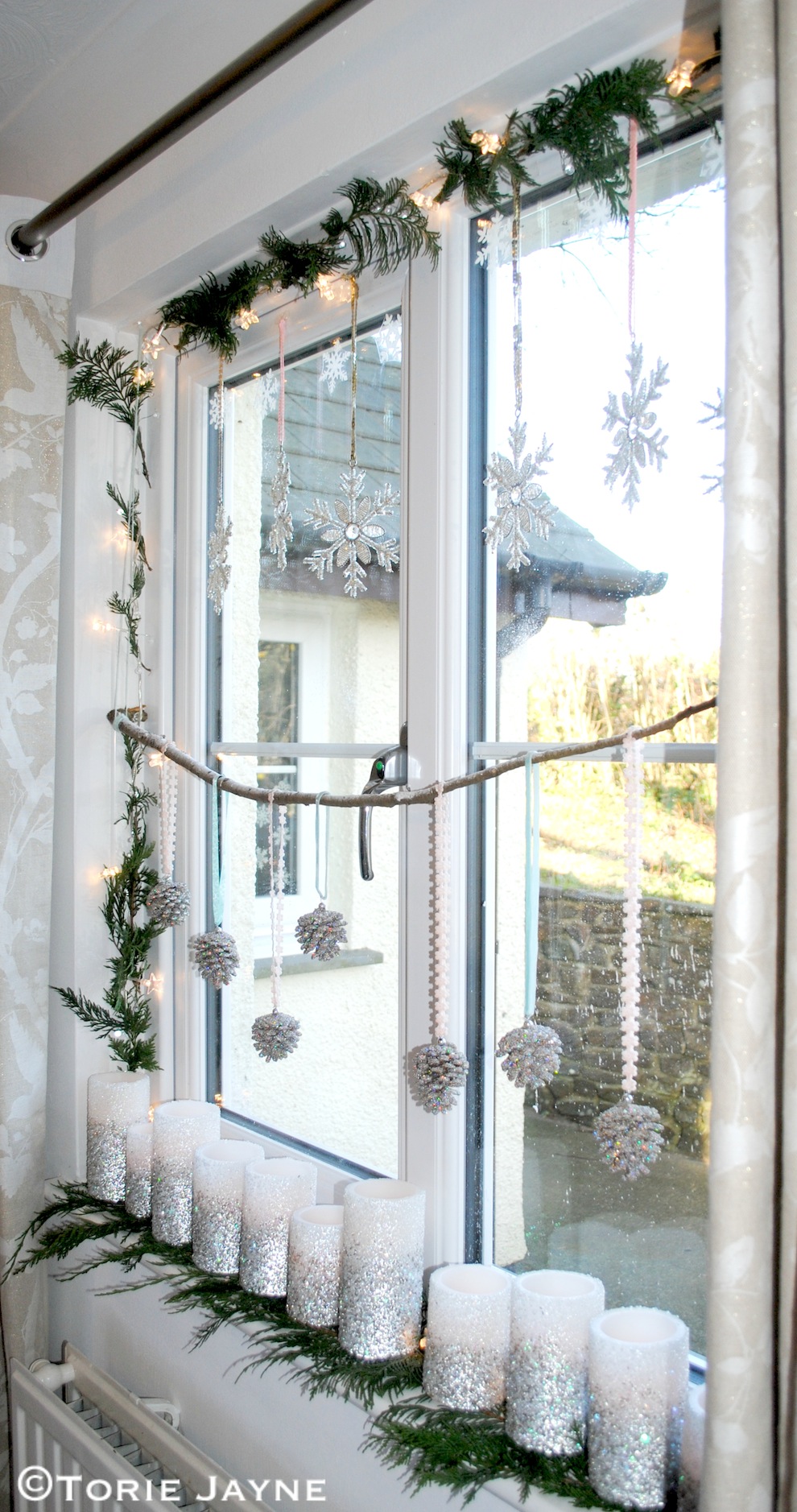 I then replaced the wire on the beaded snowflakes with peach and gold sequin ribbon…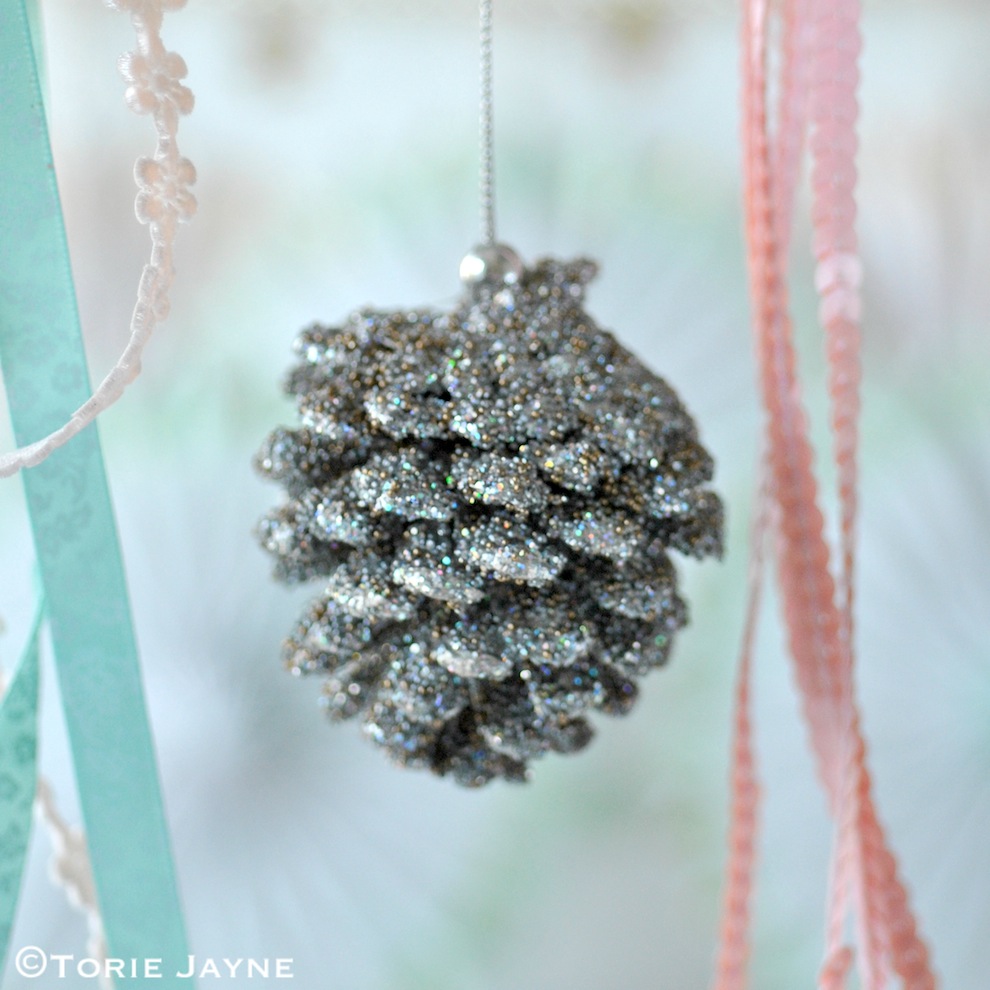 And turned on the lights…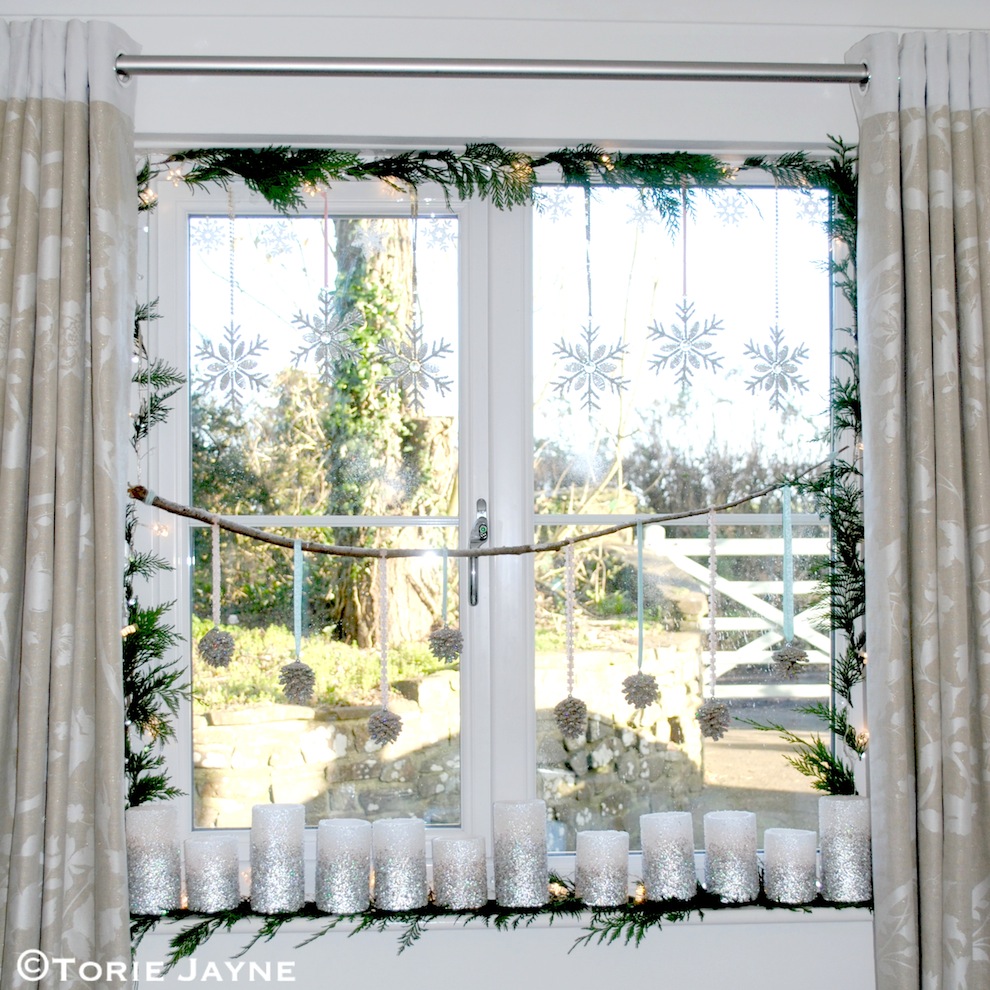 Beaded Snowflake Decoration / Set of 3 Silver Sparkle Lit Candles (in-store) / Star String Lights / Glitter Pinecone Decoration
How fabulous does this look? It really is the most magical time of the year! For more of Torie's festive inspired ideas and crafts, make sure to bookmark her blog (it's one of our all-time favourite reads!).
For Christmas decorations to treasure, transform your home into a winter wonderland with the Laura Ashley festive shop.