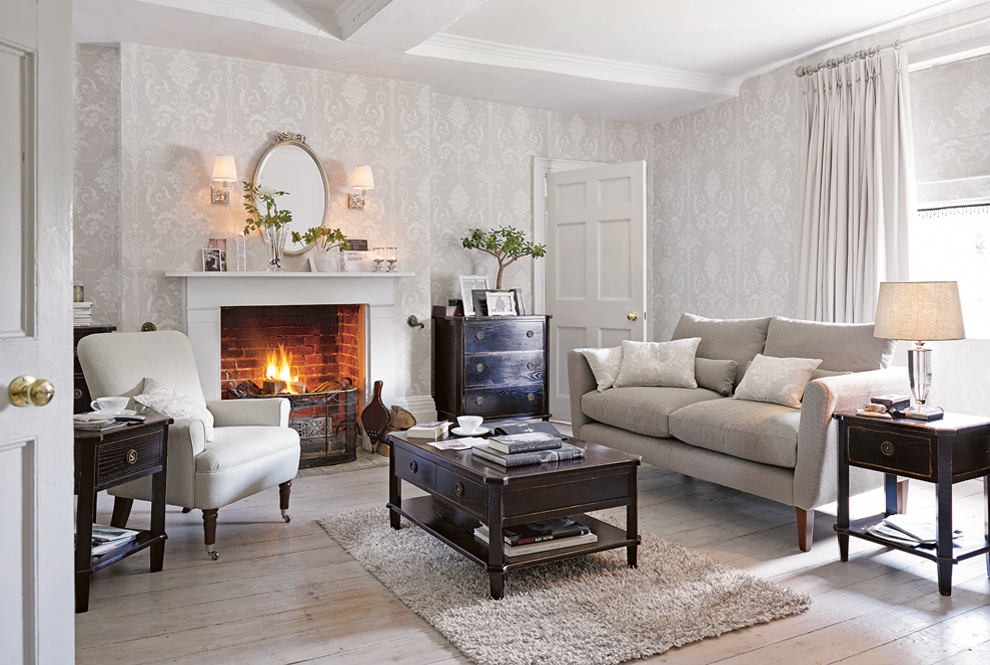 We invited three top interior bloggers to share with us what makes a house a home to them... read more
For us, what makes a house a home is laughter, good food, the memories you make, and the finishing touches. No matter what the building itself is like, some home's just have that cosy and inviting atmosphere, whether it be a dinky apartment in the country side or a three story house in the middle of the city. We love hearing about what makes a house a home to different personalities, and so invited along three top interior bloggers to share what makes a home to them…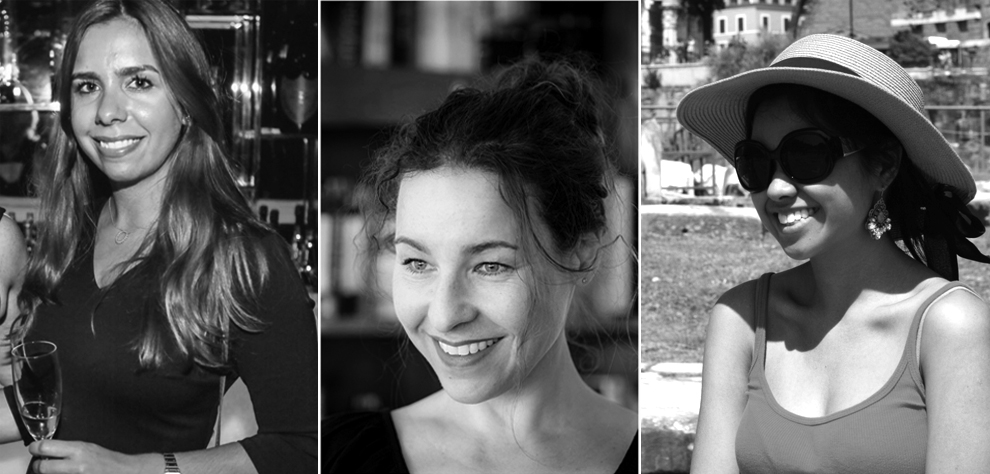 L-R: Bianca from Luxe Life & Style, Carole from Mademoiselle Poirot, and Josephine from Courage and Dash.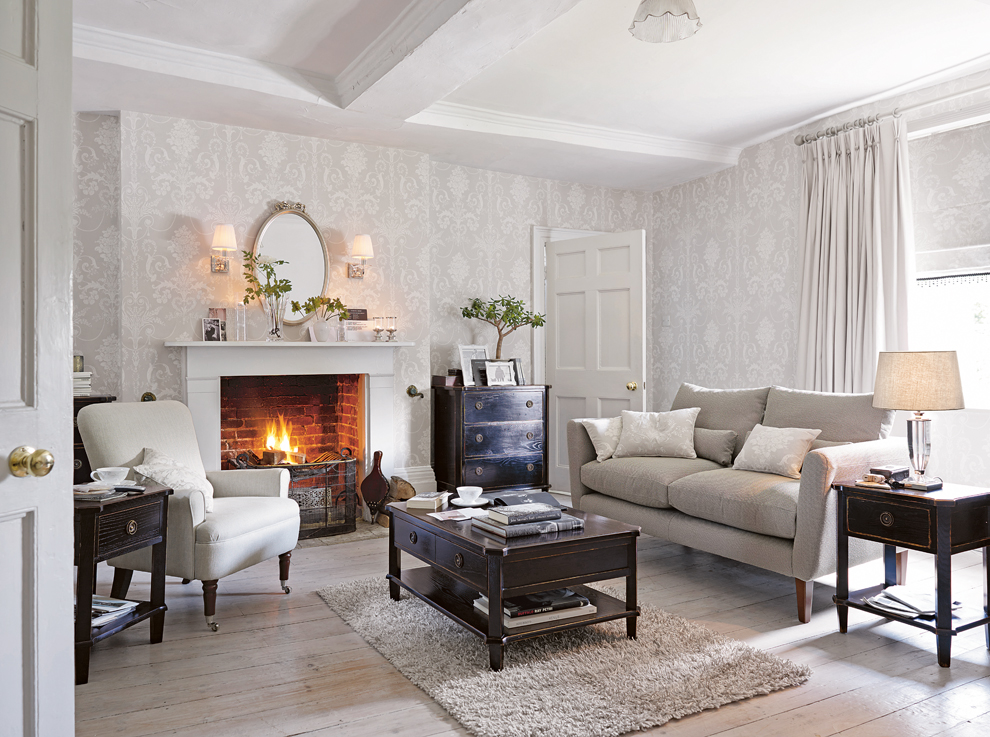 1. Tell us a little bit about Luxe Life and Style.
I launched Luxe Life & Style in 2011 as an outlet to gather inspiration all in one place. Whether it's fashion & style or interiors and travel I wanted to create a go-to blog for ideas and inspiration.
2. How can interiors help you feel more at home?
I think interiors are a reflection of your own style and personality. By filling your home with pieces personal to you, be it a picture or a piece of furniture with a story behind it, will always make you feel at home.
3. What's your must have item from Laura Ashley to create a homely atmosphere?
I recently bought some gorgeous lights from Laura Ashley, including the Issy and Melrose Pendant and the Helena Spiral Chandelier, they have already transformed the rooms by creating a calming and homely  atmosphere. I also love the Southwold Chair, add a cosy throw to make it  the perfect spot to sit and read during the winter months!
4. To you, what makes a house a home?
I love to see a home filled with personal treasures, a true reflection of the person who lives there. Whether it's an ornament picked up during a holiday or a special picture or piece of art, this to me makes a house a home.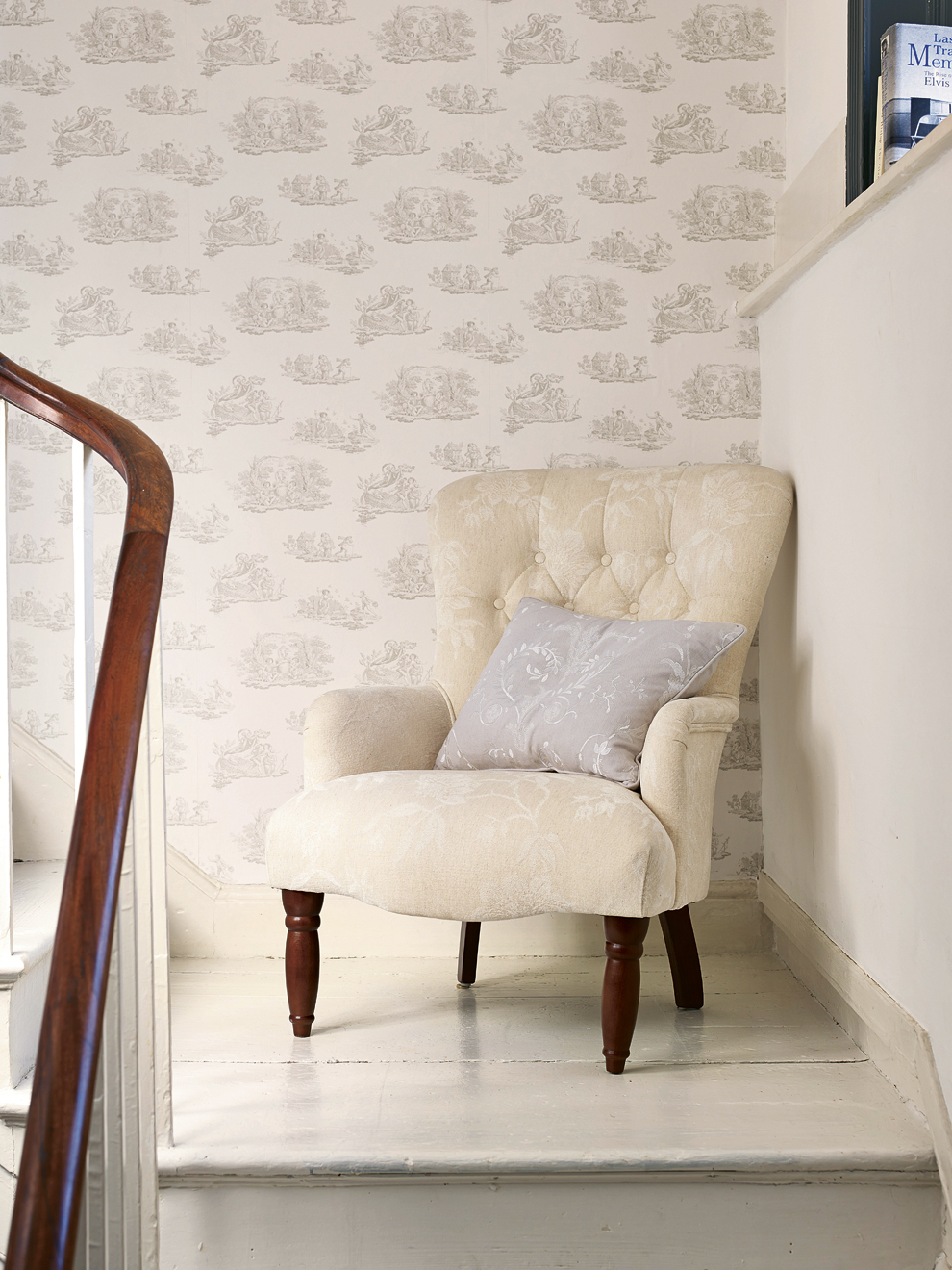 1. Tell us a little bit about Courage & Dash:
Courage & Dash is an interiors+lifestyle blog with a focus on setting up home in a rental property. More people than ever before now rent, and with a new wave of home‑grown businesses and online resources, it's easier than before to put one's stamp on one's residence, whatever the state it came in! I've been living in rented flats in London since I moved out of home (that's about 10 years now!) and have had various experiences with landlords and flats that were, with hindsight, honestly horrific, so I thought how about I find retailers, designer‑makers, stylists, interior experts, etc. to share some inspiration. I love small‑medium British businesses, and independent designers ‑ there's so much talent out there ‑ and I love looking at beautiful things, and the blog seemed a logical conclusion. Hence Courage & Dash was born!
2. How can interiors help you feel more at home?
Interiors make all the difference in the world! We had to have a cracked wall fixed because water was seeping in, so removed all our wall hangings while our landlady sorted it out ‑ the first time I saw the wall without the hangings, I thought "this place feels so unloved." It suddenly felt like a flat that hadn't been moved into, from being our cosy living room. Having rooms look and feel the way you want helps you feel settled, even if you don't own the place. It can turn a room into a haven! And it doesn't have to be big things like wallpaper/paint/furniture ‑ it's the little things like lighting, throws, cushions that make all the difference, in my view. I know some people that take soft furnishings with them on holiday to 'home‑ify' their hotel room ‑ I'm not so extreme!
3. What's your must have item from laura ashley to create a homely atmosphere?
It's always difficult choosing a must have because, if I "must have" that throw, then I "must have" that blanket box too. I'm really loving the Grayson Horse Table Lamp for creating some low level cosy lighting when the winter nights set in, and definitely the Elsham chunky knit blanket as the weather starts getting cooler.
4. To you, what makes a house a home?
At the risk of sounding sentimental, home to me is a house full of memories, so having your favourite items that tells your story and captures the relationships and experiences that have made you who you are transforms a room/building into a living space. But more broadly, as long as it's a place you can relax in, it's a home!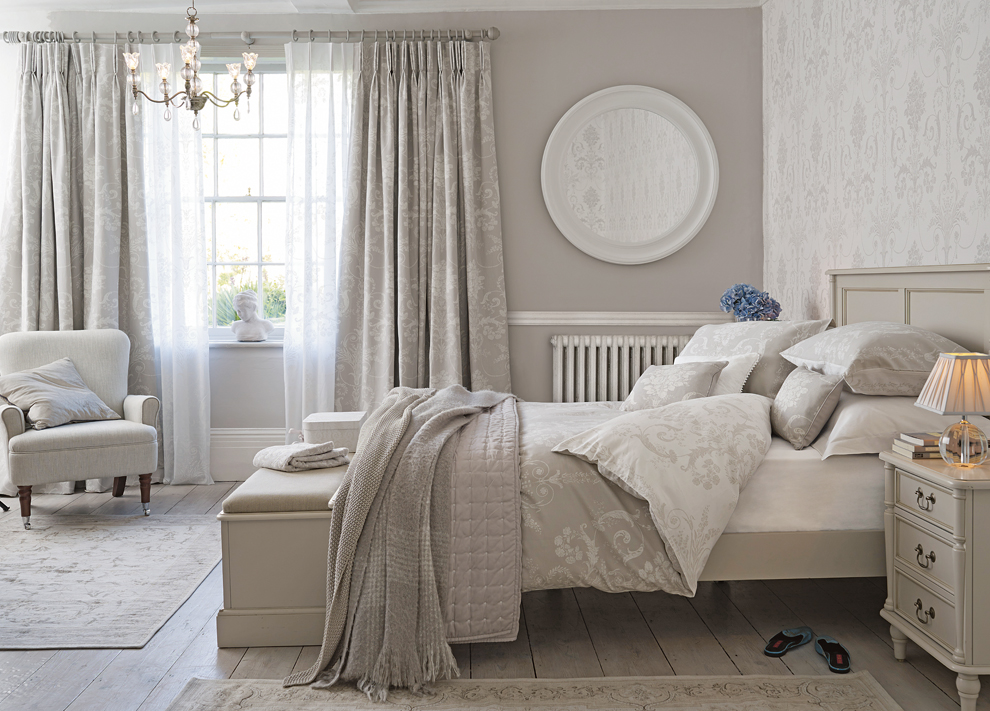 1. Tell us a little about Mademoiselle Poirot
Mademoiselle Poirot is my blog, my portfolio, my diary all rolled into one. It is as much about interiors and my styling work as it is about food, some travel and life in general. In short, the things that I feel make life beautiful, fun, interesting and homely.
2. How can interiors help you feel more at home?
For me, interiors make me feel at home when I feel a sense of meaning and history. That means that a home shouldn't look like a show home, but should be filled with things that are treasured, have been collected on travels, have a emotional meaning and are personal to our own or our family's history. I'm very much with William Morris on this one who said "have nothing in your houses that you do not know to be useful or believe to be beautiful".
3. What's your must have item from laura ashley to create a homely atmosphere?
That's easy: I have a big woolly Laura Ashley blanket/throw on my bed which adds warmth during the darker months and also has a rustic look/feel to it that I love. The cosiness and its style are the perfect combination for my home and I even want to take it with me when I travel to create a homely atmosphere away from home.
4. To you, what makes a house a home?
First and foremost the people in it and the memories created with those people. Home to me is the place where we all meet in the evening, where I cook and where we eat together and share snippets from our day. It's the place where we cuddle up together to watch a movie and where we celebrate. To me it's also the place where I cook, which is a big part of my life, and feel happy when doing so. I think I'll also have to go back to my second answer: all the pieces of furniture I've inherited from my grandparents, small things I've had for many years, vintage items with a history, books and all my cooking items. The mix of periods and style is not for everybody, but it's personal to me and makes the shell that is our flat feel like a home.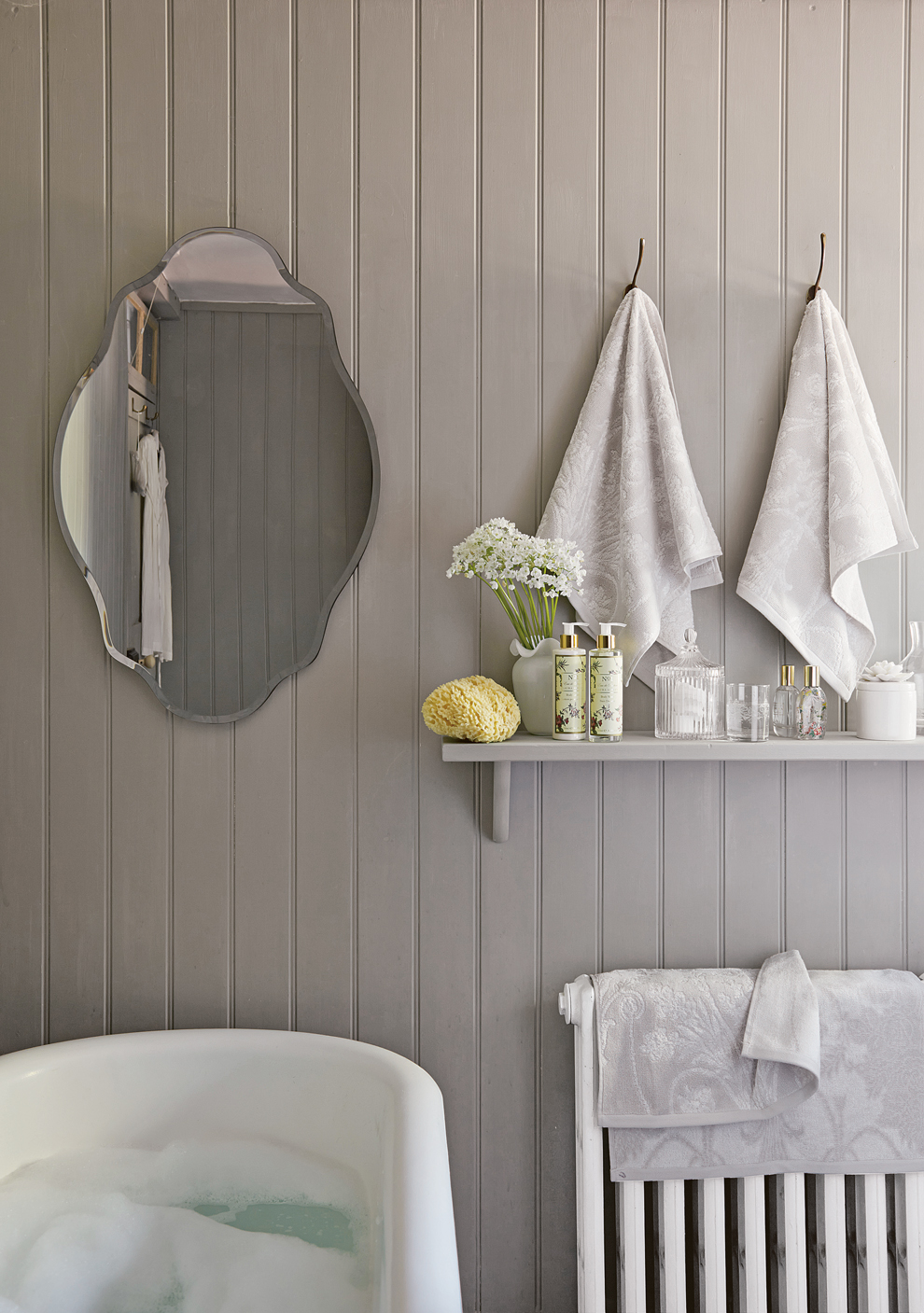 Make your house feel like home with the bloggers top picks…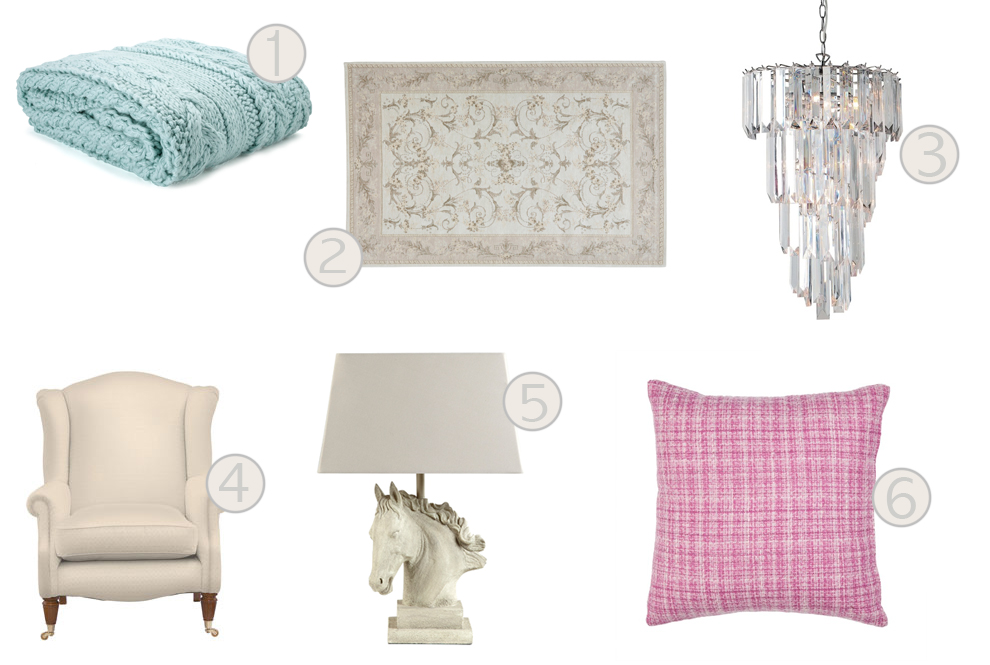 1. Elsham Chunky Knit 2. Mailmaison Traditional Rug 3. Helena Spiral Ceiling Chandelier 4. Southwold Upholstered Chair 5. Grayson Horse Table Lamp 6. Newick Cushion
What makes a house a home to you? Is it something in particular, or a selection of things? Do you ever feel truly at home staying elsewhere? We'd love to know your thoughts…