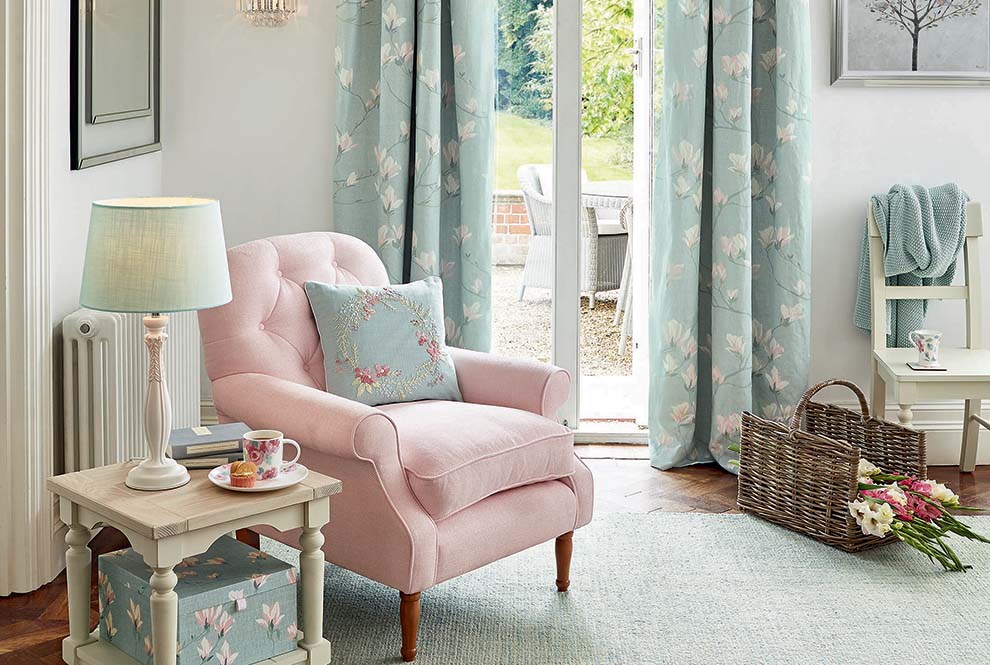 It is time to celebrate the official arrival of summer with our go-to guide on how to welcome this sunny season into your home read more
As summer has now officially started we thought it was about time to take a look at how you can welcome this sunny season into your home.
Now is the chance to open up those windows, let the warm breeze in and plan some serious alfresco dining spectaculars. So here are our top tips on getting your home prepared.
Whether they are real or fake, now is your chance to bring nature indoors with copious amounts of flowers. Not only will they make your home look nice but also those bright, vibrant colours will only lift your mood.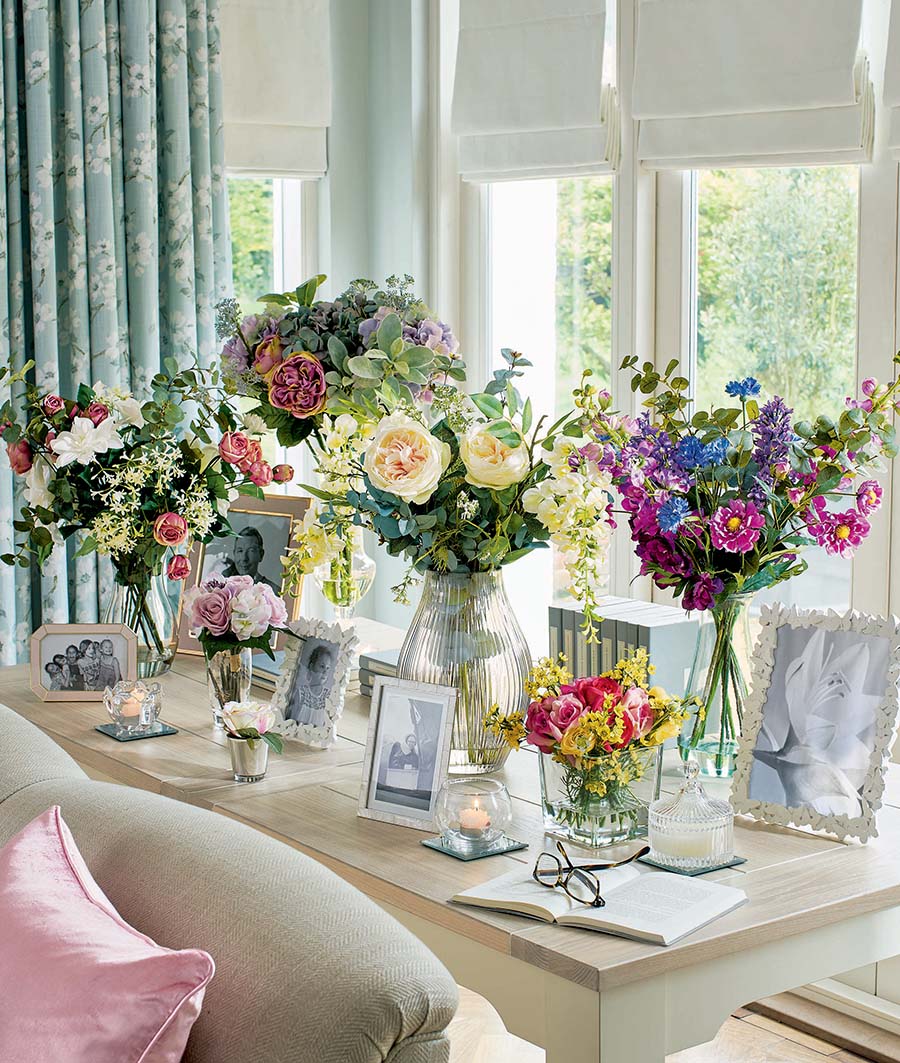 Our bouquets and arrangements have been artfully put together to showcase blooms which complement each other and your interior theme. From large blooms like peonies and roses to little touches such as berries and eucalyptus, these arrangements come as bouquets or in vases and pots for instant home elegance. Brighten up corners or bring focus to your favourite surfaces with these colourful, realistic pieces.
Nothing beats walking into your home to be welcomed by a glorious aroma. So fill every room with some fresh and floral scents. Opt for ones that are quite light in their scent as you don't want to give yourself a headache.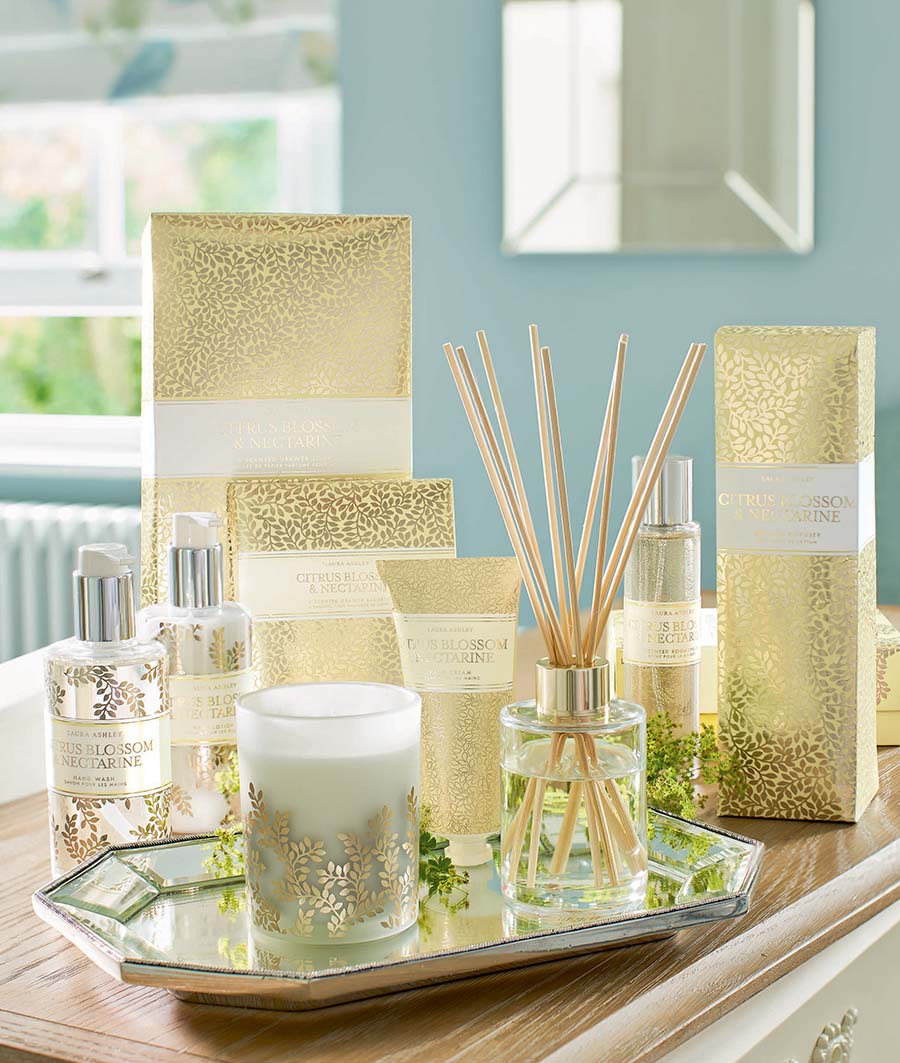 Our fragrance sprays, scented candles and diffusers will freshen up any room and create a calm and welcoming atmosphere.
If you really want to go full out and are lucky enough to update your home décor then you won't want to miss our In Bloom collection. Basically made for the summer season, your home will be bright and beautiful in no time with this collection.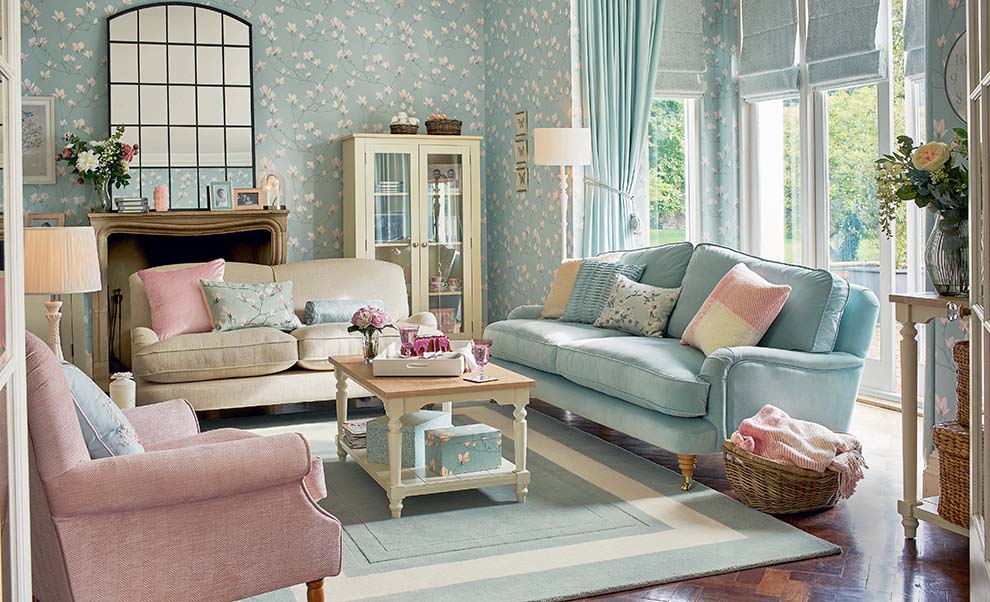 At the heart of the In Bloom collection is the gorgeous Magnolia Grove print, now in bright pinks and greens. The duck egg colourway effortlessly pairs with our new Butterfly Garden print, and accessories in green and blush offset each wallpaper elegantly. Crystal accents on ceiling pendants and candelabras create an atmosphere of luxury. While soft lace shapes on our Doilie Shade keep this collection pretty and romantic. Paired with the Provencale range or alongside a classic Twickenham Sofa, you can create colourful spaces that are perfect for summer living.
Set the scene this summer with some stylish outdoor dining. Transform your outdoor space for the warmer weather with our fantastic outdoor range of accessories. From picnic accessories to the tableware of dreams we have everything you need and more for the perfect alfresco dining.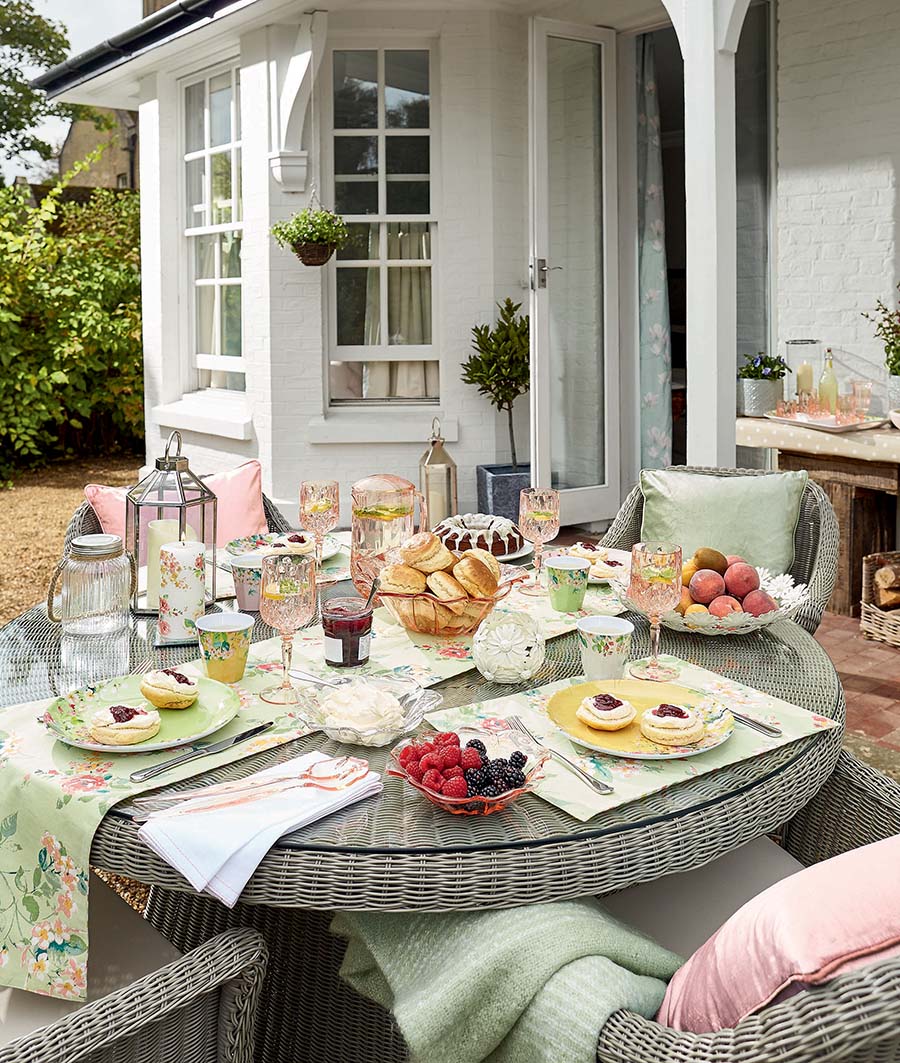 How do you welcome summer into your home? Let us know below or @LauraAshleyUK.