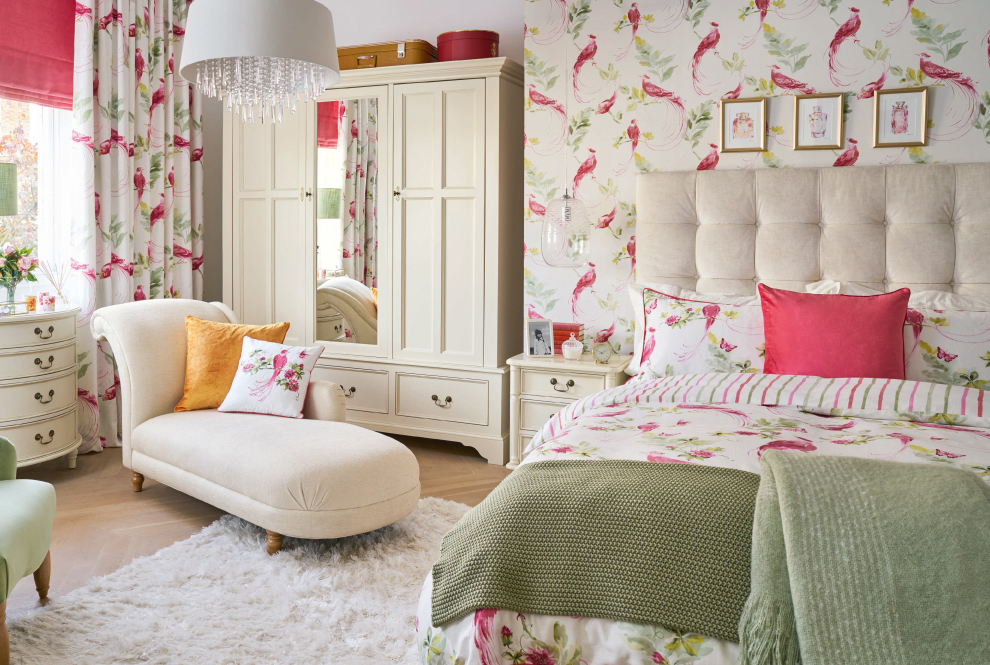 Learn how to inject some spring florals into your interior with our beautiful floral accessories… read more
Spring is a time where most of us are enjoying the lighter evenings, longer days and admiring Mother Nature's work. Whilst we are enjoying the outside it also makes sense to add a bit of spring inside our homes. A lot of us my associate floral interiors with our grandma's tablecloth and old curtains but it can be so much more than that!
Take a look at our ways of incorporating spring florals into your home
Upholstery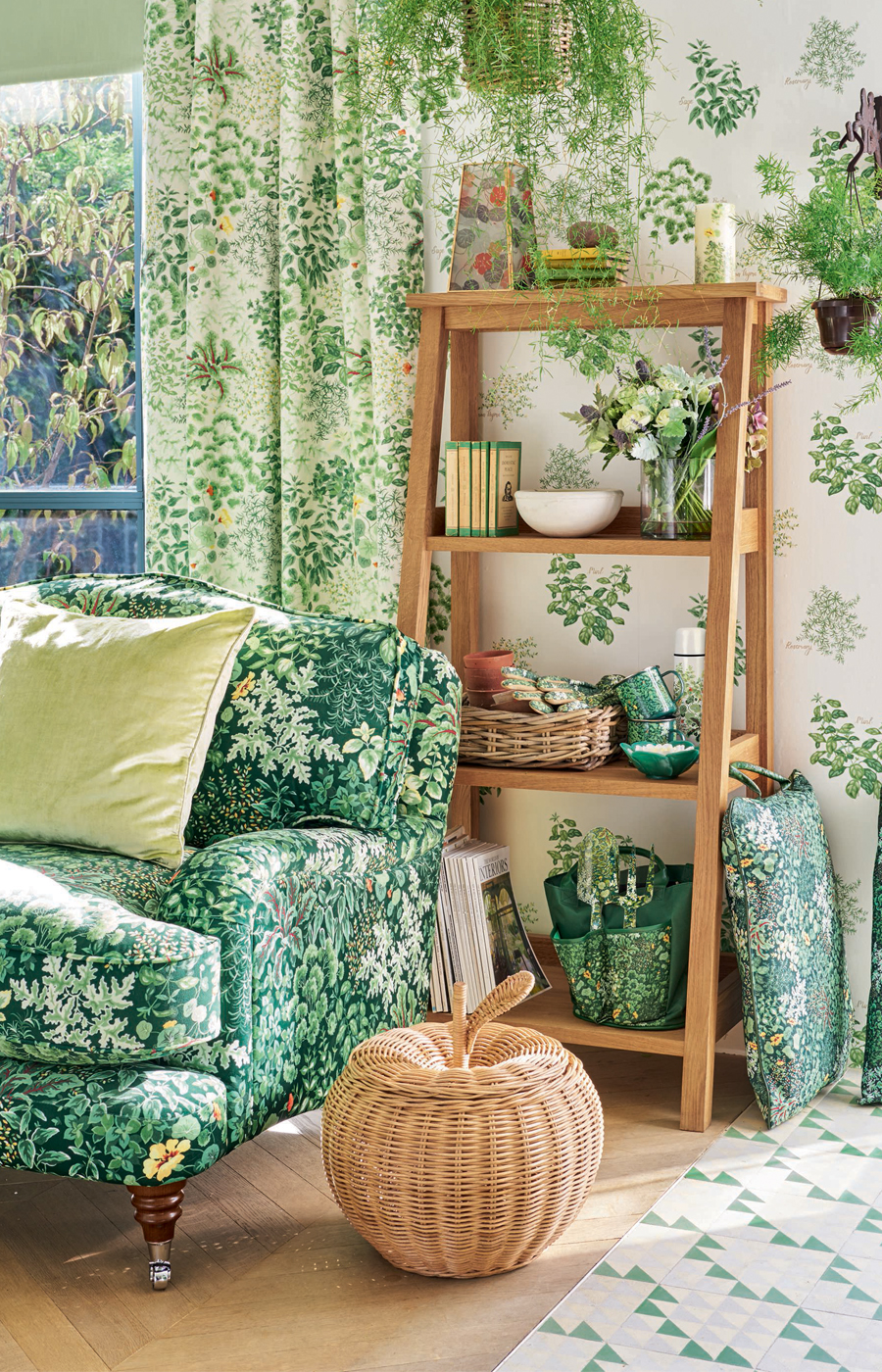 The beautiful colour combinations are definitely inspiring and that can be easily translated into our interiors.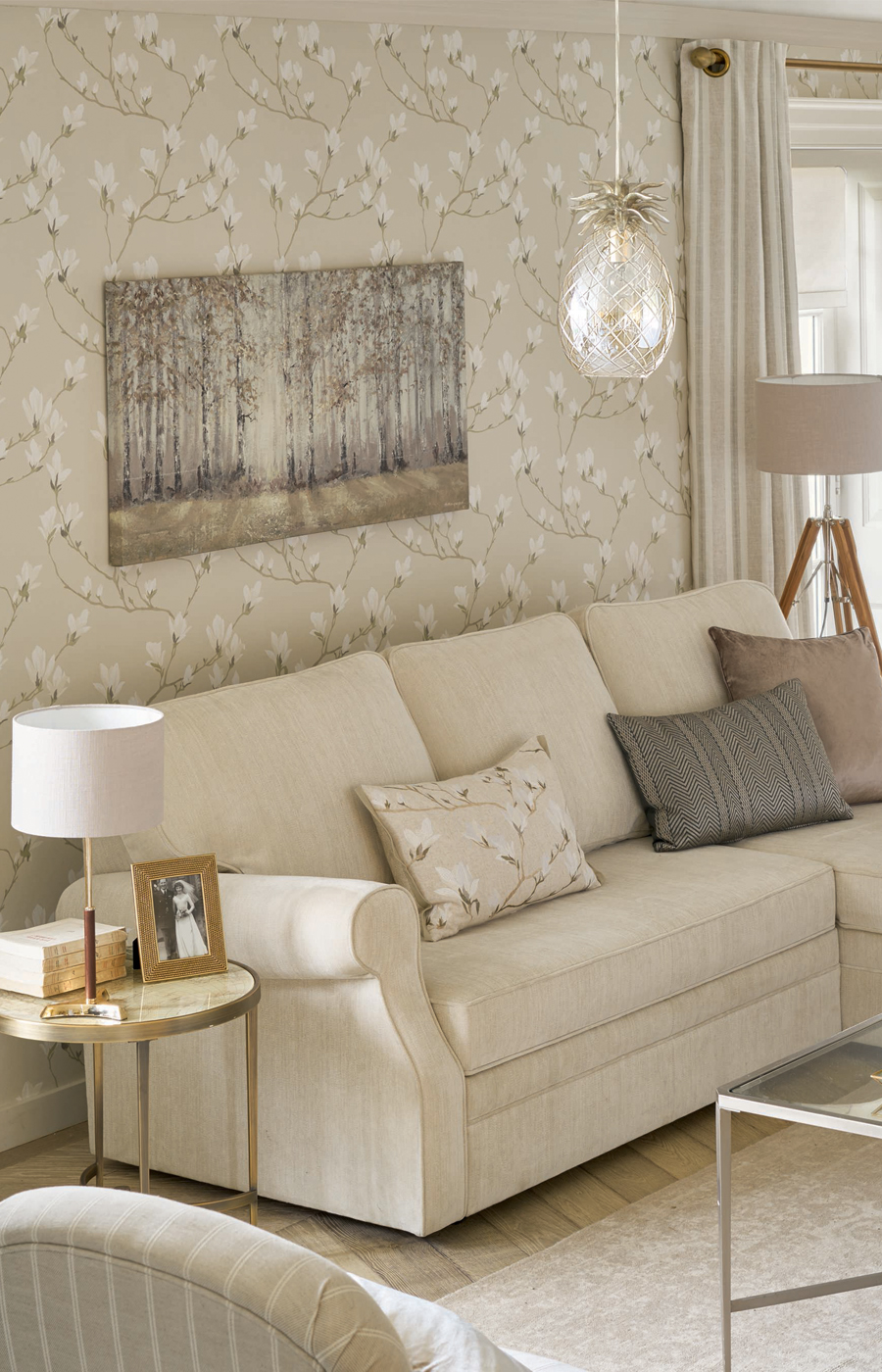 For those of you who are not afraid of a bold pattern, upholstery is the obvious start for encouraging spring indoors. Whether it is the whole sofa or a little cushion don't be afraid to jump head first into this key trend.
Bed Linen is an alternative and very easy way of introducing florals into your interior décor.
Curtains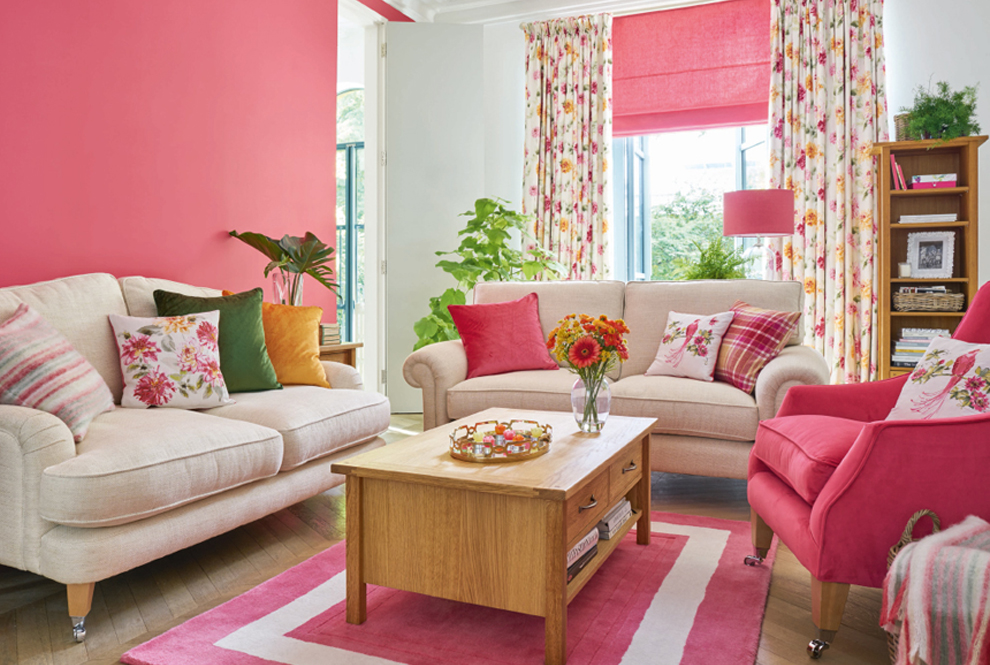 Instead of a statement sofa opt for floral's on your curtains. Go bold, big and bright, or keep O' Natural with neutral colours and clean prints.
Walls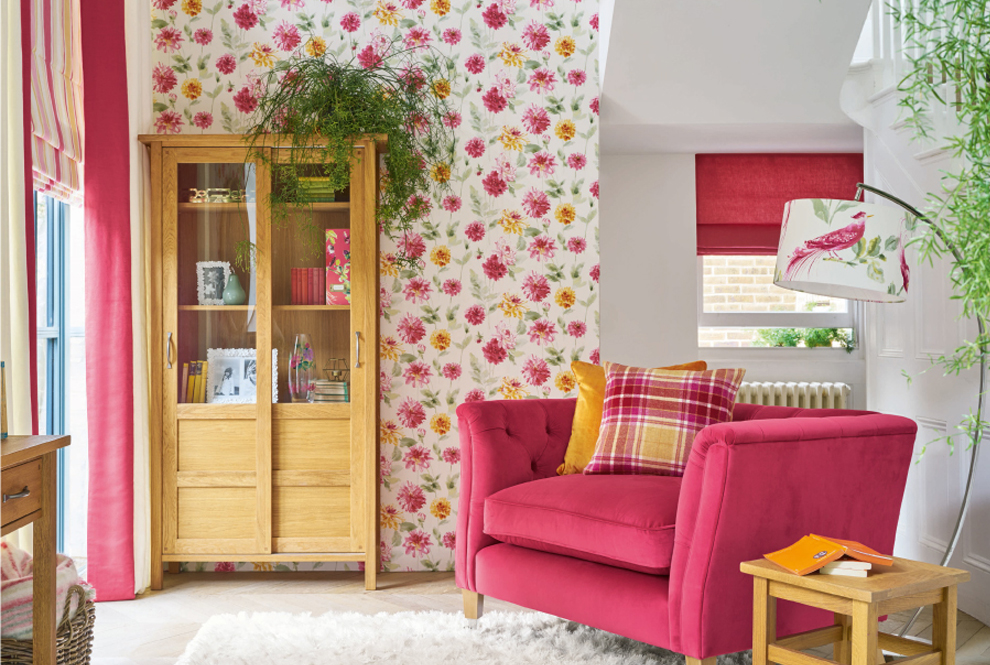 If a patterned sofa is too much too soon, then why not try a wallpaper or tile? A statement wall can do wonders for changing the entire feel of a room and is so easy to do. Why not try a statement wall in your bathroom to change things up a bit.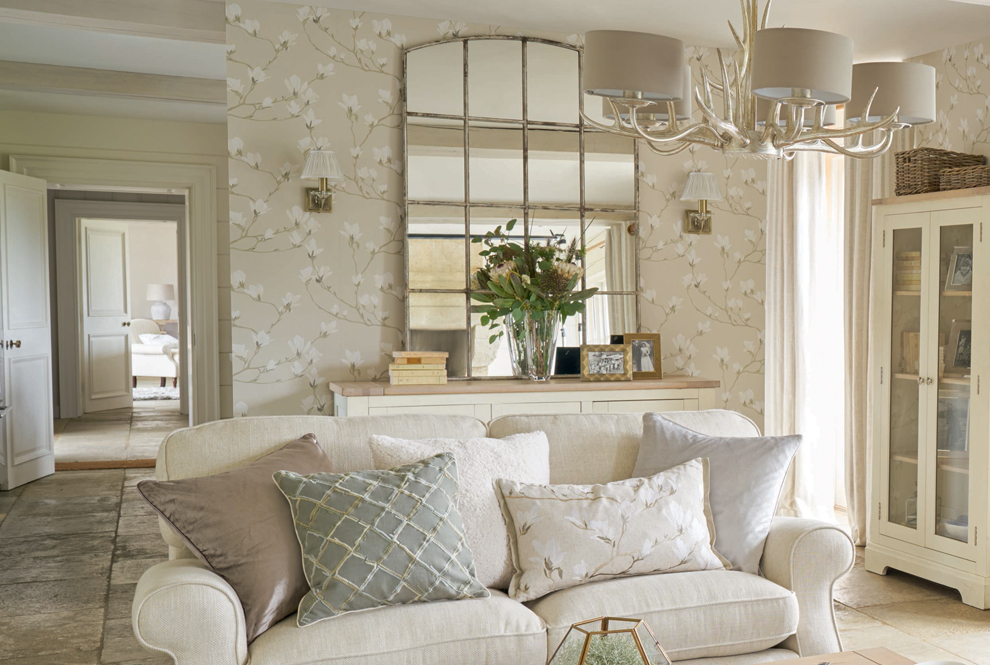 Florals don't always have to be bright and bold. Try our Natural By Design or Park House collections for a more subtle look.
Don't be afraid to go for darker colours with patterned walls, after all, grey is the most popular colour for interiors anyway so embrace the grey, Parisian chic vibe.
Accessories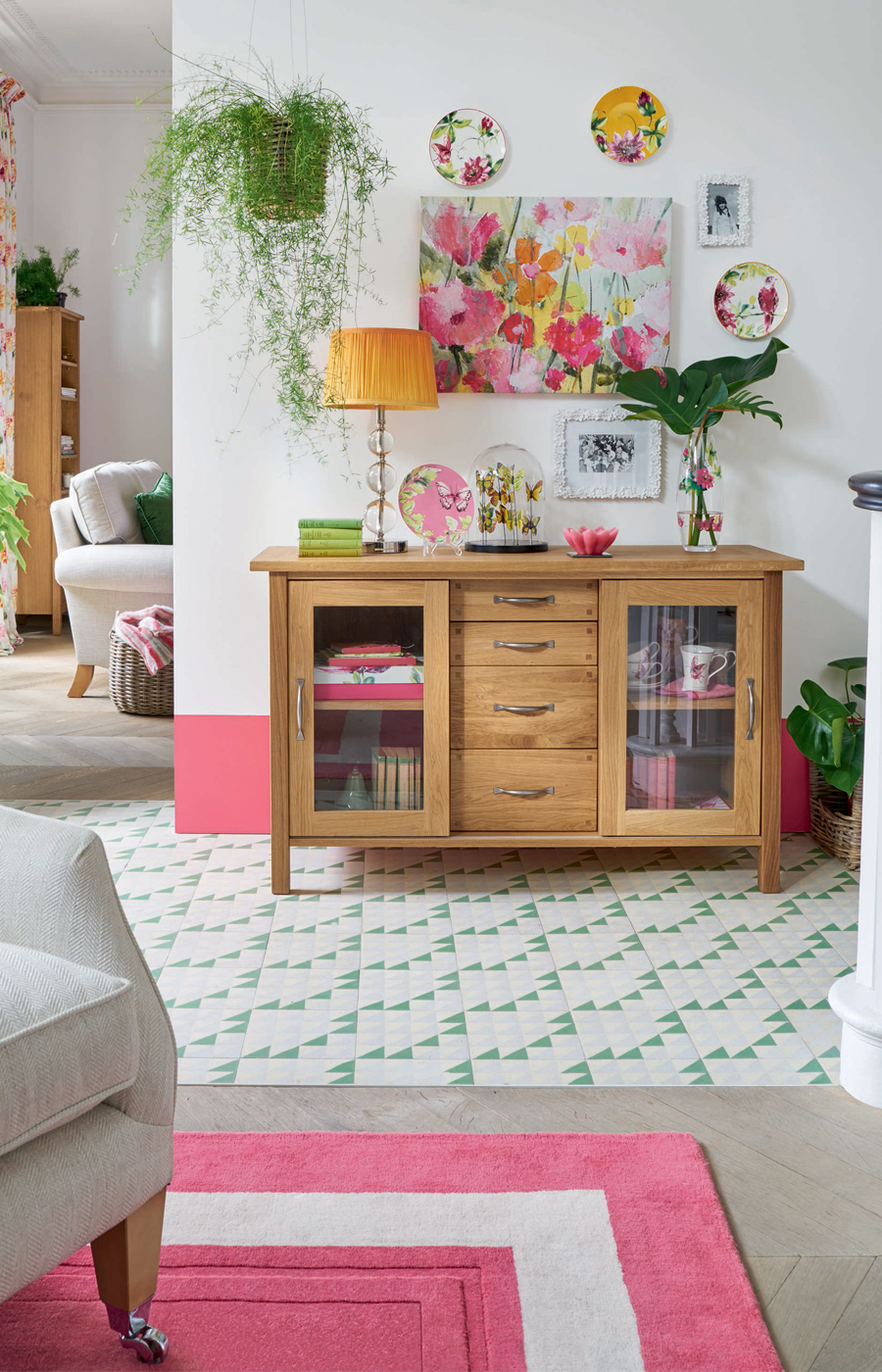 If you don't fancy coating you walls in layers of paper and tiling, there are lots of things you can do to brighten up your walls instead. Artwork can be such a scintillating way to add interest to your room; this is the best way to add small florals to your home. Big or small it will be sure to add a bit of colour to your house.
Art doesn't have to be expensive, why not get creative and channel your inner Monet.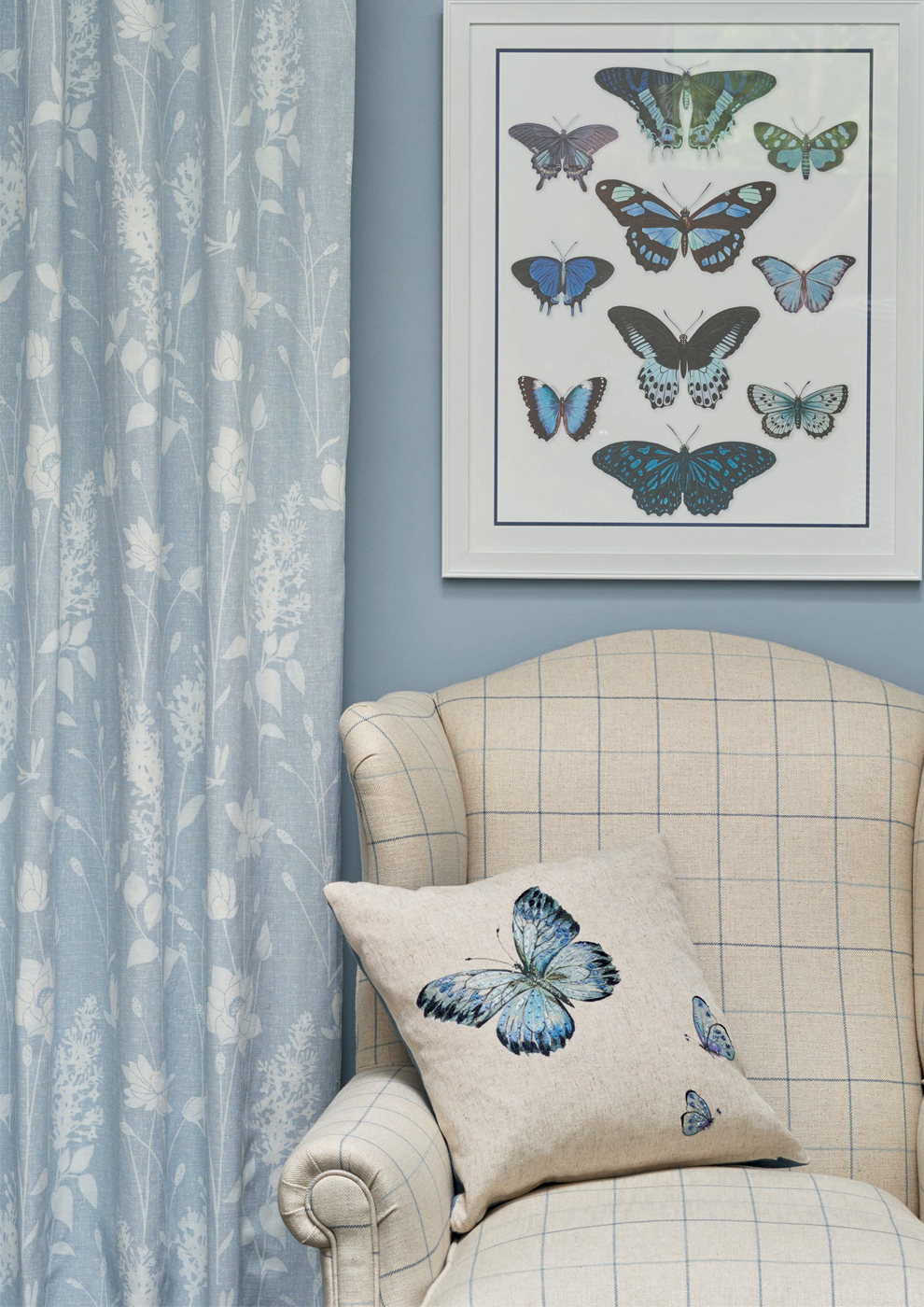 If floral art isn't your thing, go for accessories that already have the print on them, this could be kitchen wear from napkins to plates.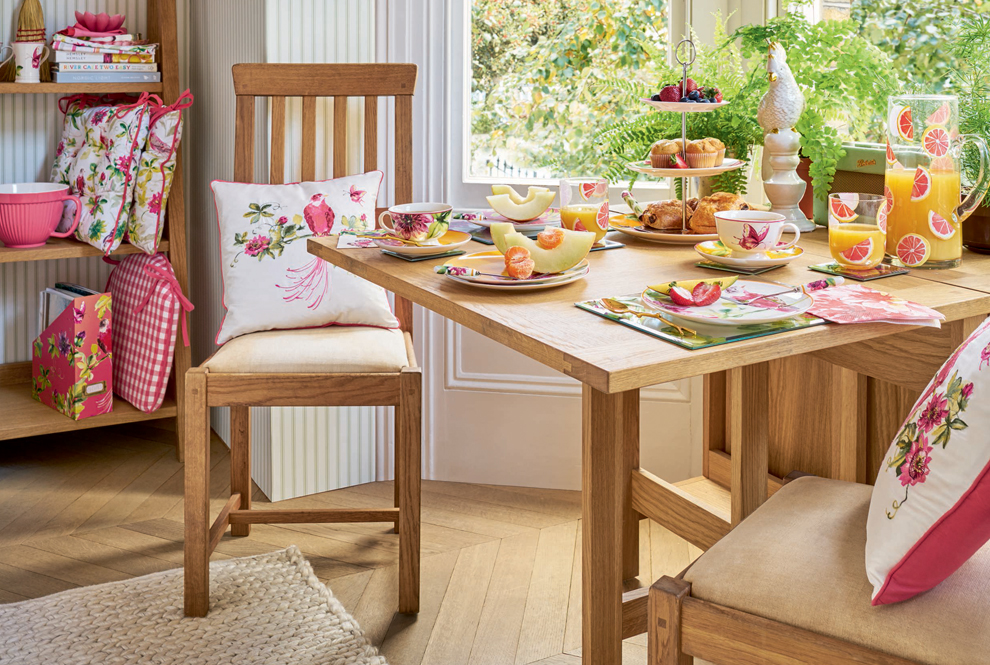 Whether it be a little print or rolls of wallpaper, give your home some TLC and get creative with spring florals.
Let us know how you are welcoming spring inside your home this season below or @LauraAshleyUK