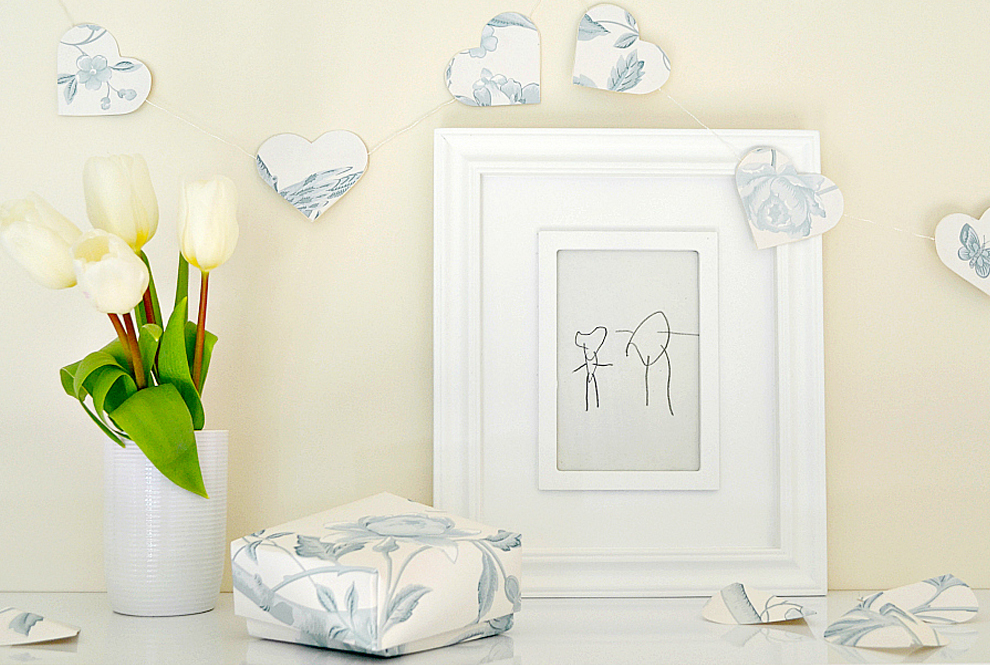 A crafting project like no other, blogger Rachel showcases her clever ways to use wallpaper... read more
Coming in a plethora of prints, shades and textures, wallpaper is one of the most striking ways to transform your living space. With this in mind, what better way to tap into your crafty side than use a left over roll of wallpaper to transform an area in your home. Thinking outside of the box and beyond our usual wallpapering ways, we called upon Rachel (blogger at The Lovely Ordinary) to share her clever (and unexpected) ways to use wallpaper…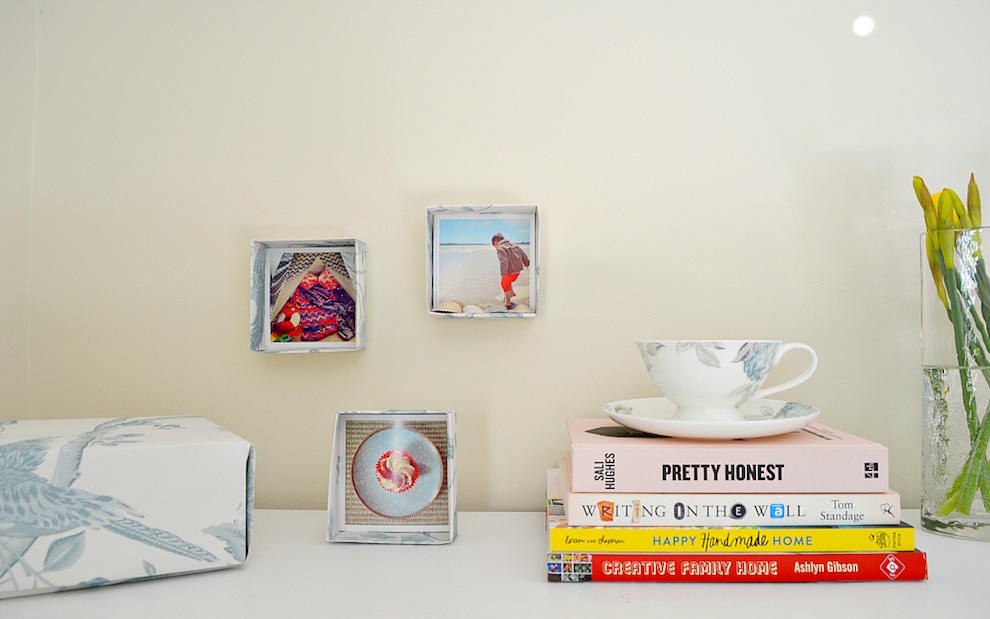 Summer Palace Duck Egg Blue Wallpaper | Spring Trail Wallpaper | Hydrangea Bone China Cup & Saucer
With a snippet of Summer Palace paper left over from my recent Styling the Seasons collaboration with Laura Ashley (which you can read all about here), and a length stolen from the rolls of Spring Trail that I've set aside to decorate my bathroom with, I've whipped up a number of fun, crafty ways to  use wallpaper.
Whether you pop out and purchase a roll just to get creative with, all of these projects can be done with the little bits and pieces of paper that tend to be left over when you're decorating. Hang on to them!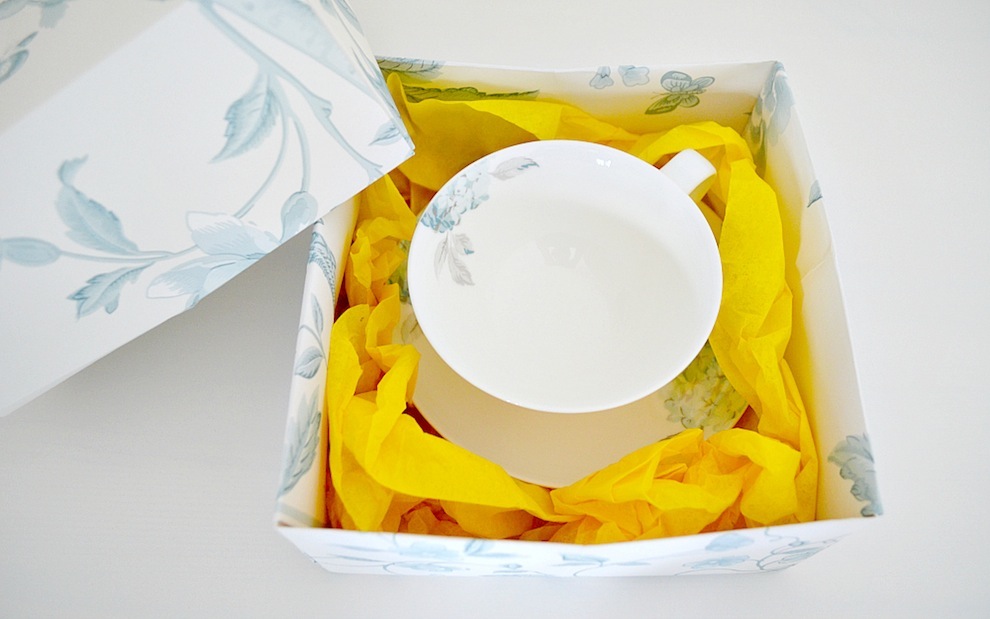 Gift boxes
I might never buy wrapping paper again! Making this box was a lot easier than I expected following these simple origami instructions. Wallpaper makes a perfect box for a small gift. For heavier items, you could also consider covering a cardboard box.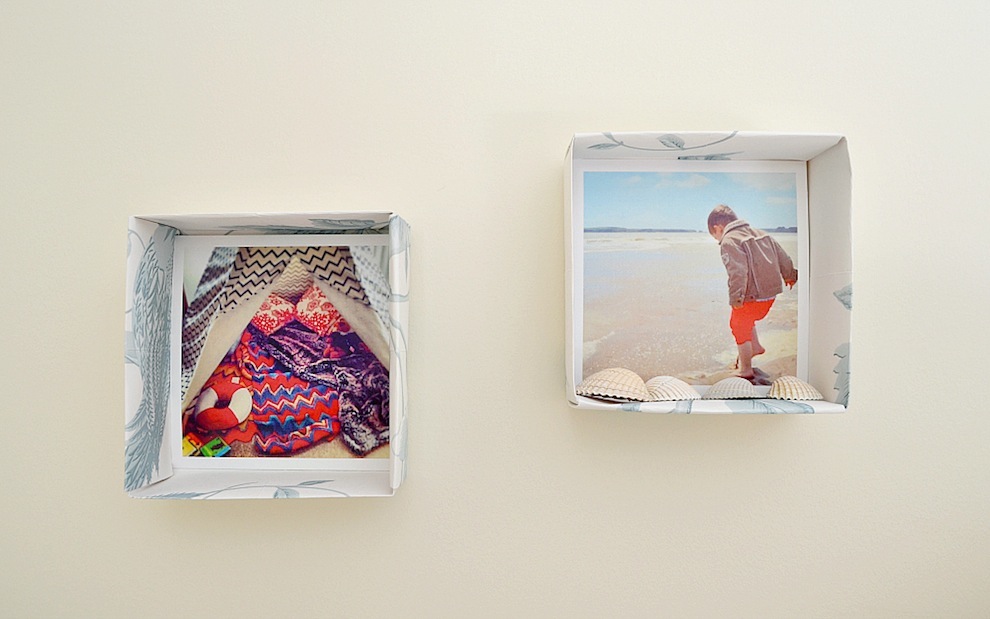 Instagram Box Frames
I made these Instagram box frames by slightly tweaking the instructions for the gift box and I am delighted with how they turned out. I've been looking for ways to display my Instagram prints for a while, and these are perfect. They're stuck to the wall using washi tape so are very easy to peel off and move around. The little 'ledge' means you can add souvenirs or mementos to accompany your images, just like the little shells that my son collected from the beach where I took his photograph.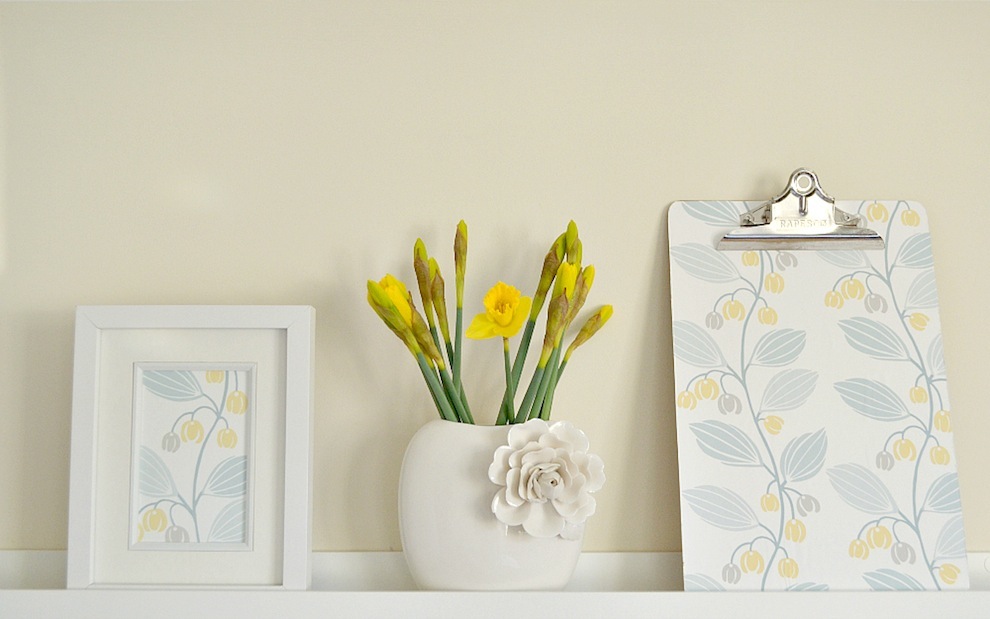 Art
This is so simple but so pretty. I framed a small piece of wallpaper and also covered a clipboard with it. Sitting either side of a vase full of beautiful daffodils, it makes for a really sweet display. This is a look that you can achieve in minutes and really freshens up a shelf or room.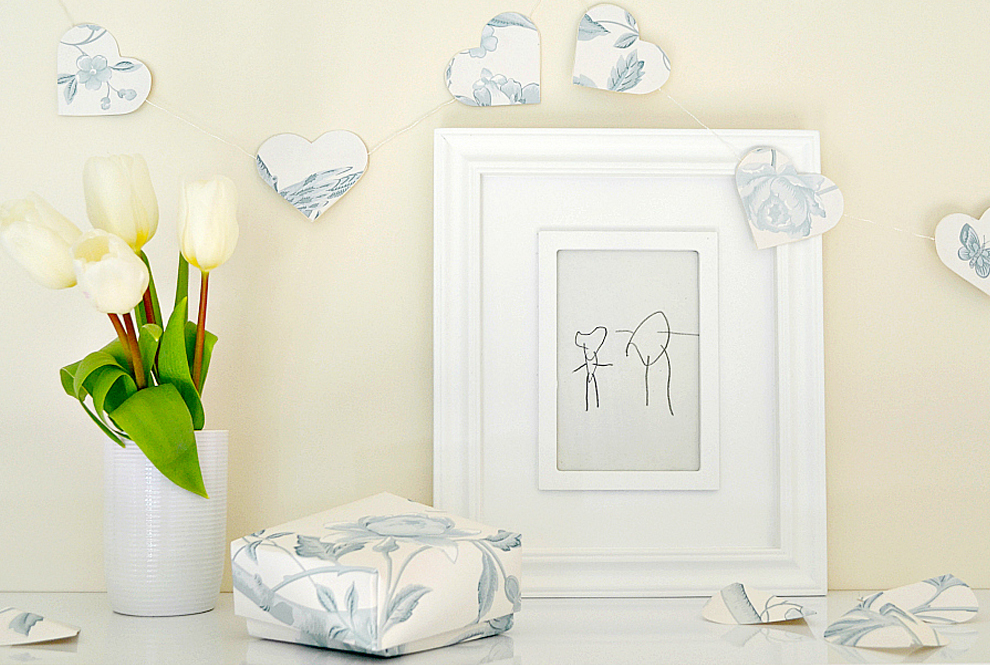 Bunting
Choose your shape, choose your size, and then join them all together. My hearts are only small and very light in weight so I was able to use cotton thread to hang them. Ribbon would be a lovely alternative.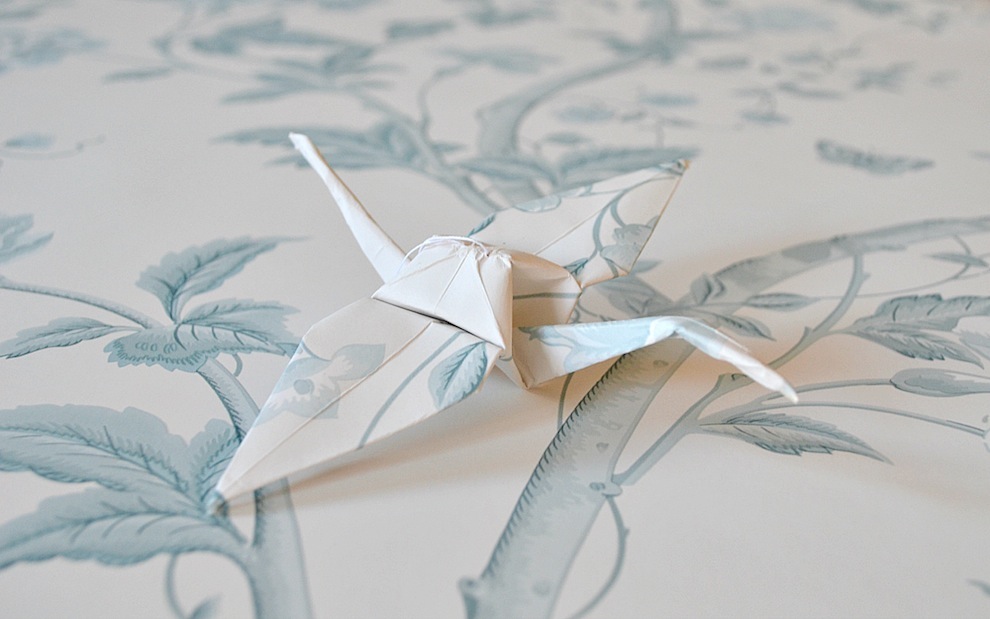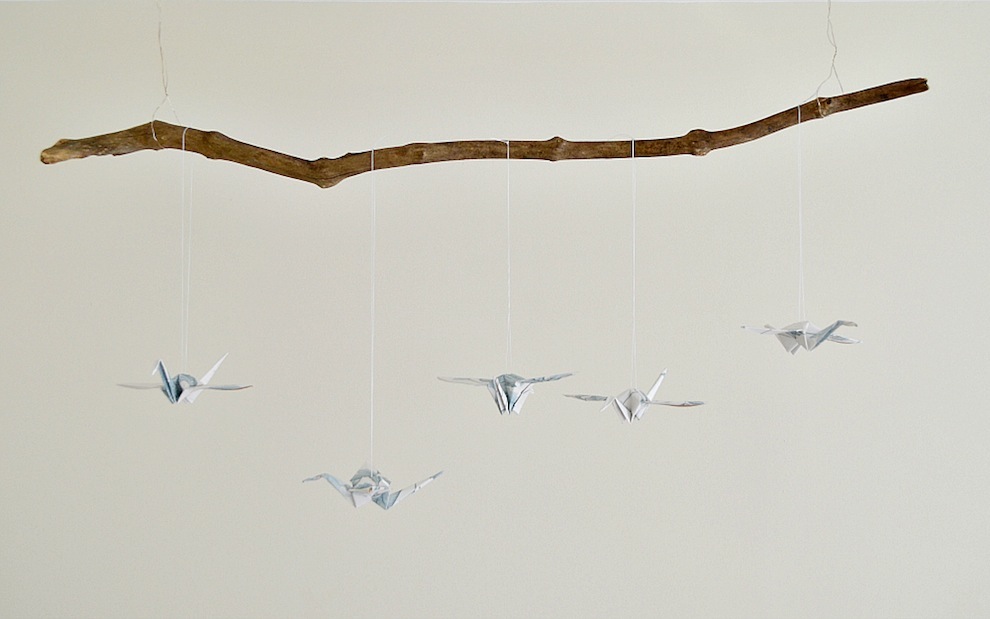 Bird mobile
I have two little boys who adore collecting sticks. With a huge pile gathering outside of my front door, I'm always looking for ways to incorporate them in to our crafts. While browsing origami sites, I came across the instructions to make these cranes and thought of the perfect way to combine the two … a mobile!
Five cranes, five pieces of string, a large stick, some wire and a roll of washi tape to hang it from the ceiling, and you have a lovely mobile. So next time you're decorating and are tempted to throw away any pieces of leftover wallpaper, don't! There are so many lovely ways of using it instead.
Feeling inspired? Whether you fancy trying your hand at some of Rachel's brilliant crafting ideas or updating the look of your home with our new season wallpapers, take advantage of the amazing offers in our Decorating Event now on! With 30%* off decorating and 50%* off wallpaper both online and in store, – now's the time to kickstart your next project…