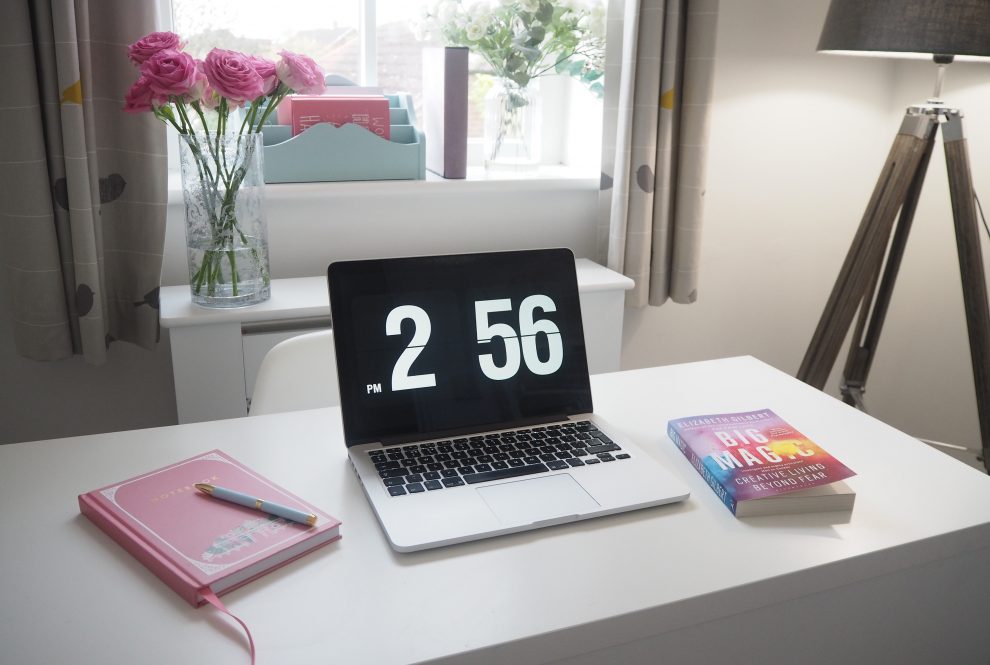 Katrina Bruni shares her top tips for getting organised at home read more
Home offices can come in all kinds of shapes and sizes. Some are a small corner of a larger room in the house and some are converted garages, spare bedrooms, dedicated studies or even the kitchen table. For the average 'work from home' person, it tends to be the smallest spare room that gets converted to the home office. Personally, I find having this separate space ideal, as it means I can switch off from work and I feel more organised and motivated by having everything work related in one place.
As we lead fairly active and on-the-go lifestyles, organisation is very important. Whether that be for work, school, homework, ballet classes, swim classes, and general day-to-day life; I always seem to be juggling. I need to be able to juggle well, to make sure I stay on top of everything.
I've had a home office for the past couple of years and on occasions, it's turned into a bit of a dumping ground – it's so easily done when you neglect the space. Thankfully, with the help of Laura Ashley, I have been able to take back that space and give my office a good sort through and turn it back into a functional, working and enjoyable office. As being organised and motivated is crucial to my every day, I wanted to share my 5 top tips to get organised and motivated in your home office.
 
1. Use a Diary
Make daily entries into your diary and keep it somewhere you know you will always see it. As much as I love technology, I still like to use a paper diary so I can add notes the appointment or cross it out once it's done. One of the first tasks I action each morning is to check my diary, check my list(s) and make entries in my journals. The beautiful hardback diary and notebook in the Glasshouse range are so gorgeous and all the colours work really well together.
2. Have a Place For Everything – including the rubbish.
Where possible, have a dedicated space to store your paperwork, plugs, cameras, books, chargers, wires and stationary. Having a place to keep items, eliminates mess, keeps the workstation clear and avoids a build up of clutter and unnecessary paperwork scattered about.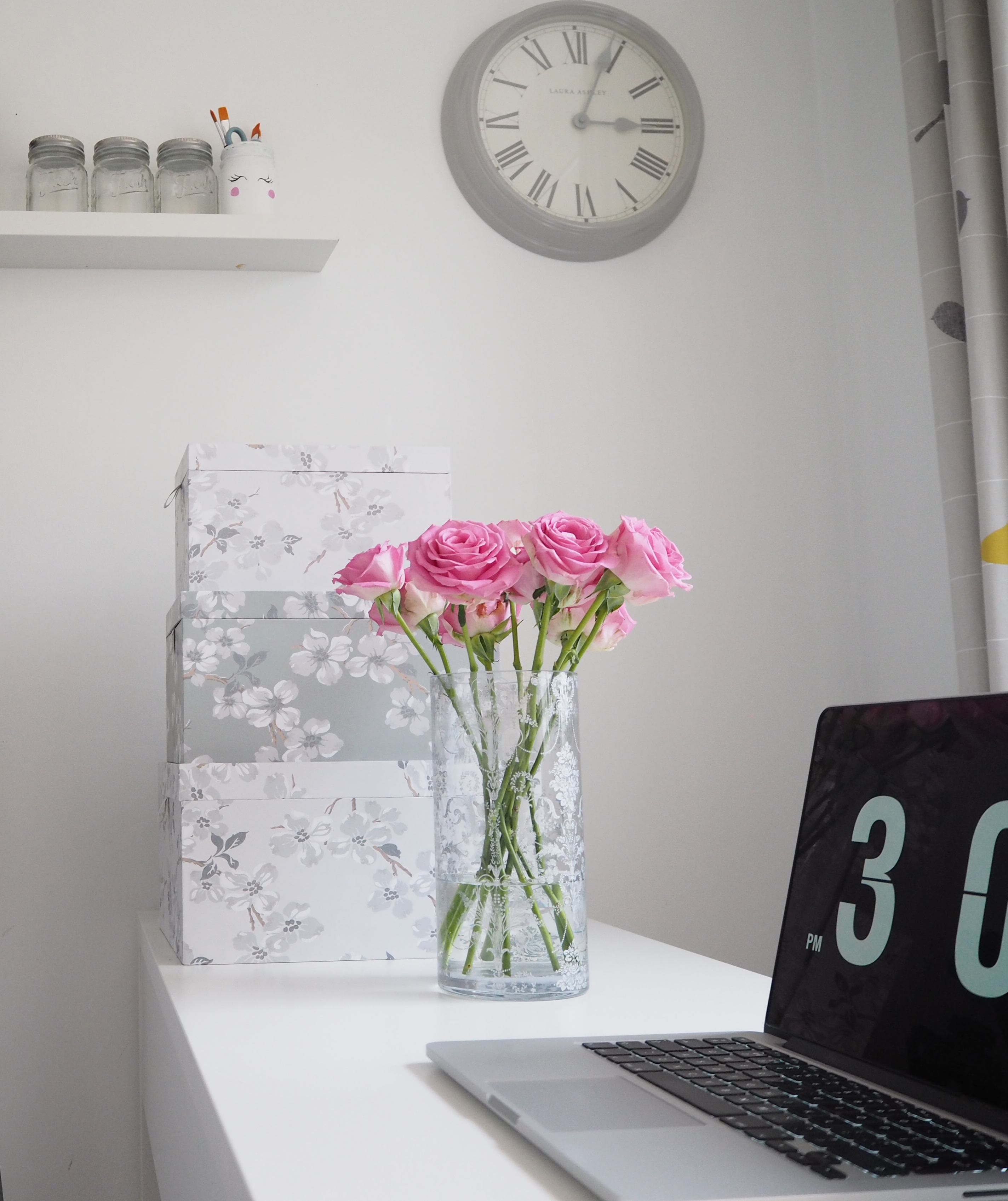 3. Work from Left to Right
This was a little trick I picked up which I have found really useful over the years. I keep all my pending correspondence on the left and move/file on the right. This also avoids paper shuffling which we can all be guilty of doing.
4. To-Do Lists
I write my to-do list the night before so I know exactly what I am to expect the next day before I go to bed. This helps me worry less about the day ahead and sets out clearly what I need to do, so I can just crack on with the work and tasks. You'll obviously need a fabulous pen or two to write your lists – and these stylish pens do just the job.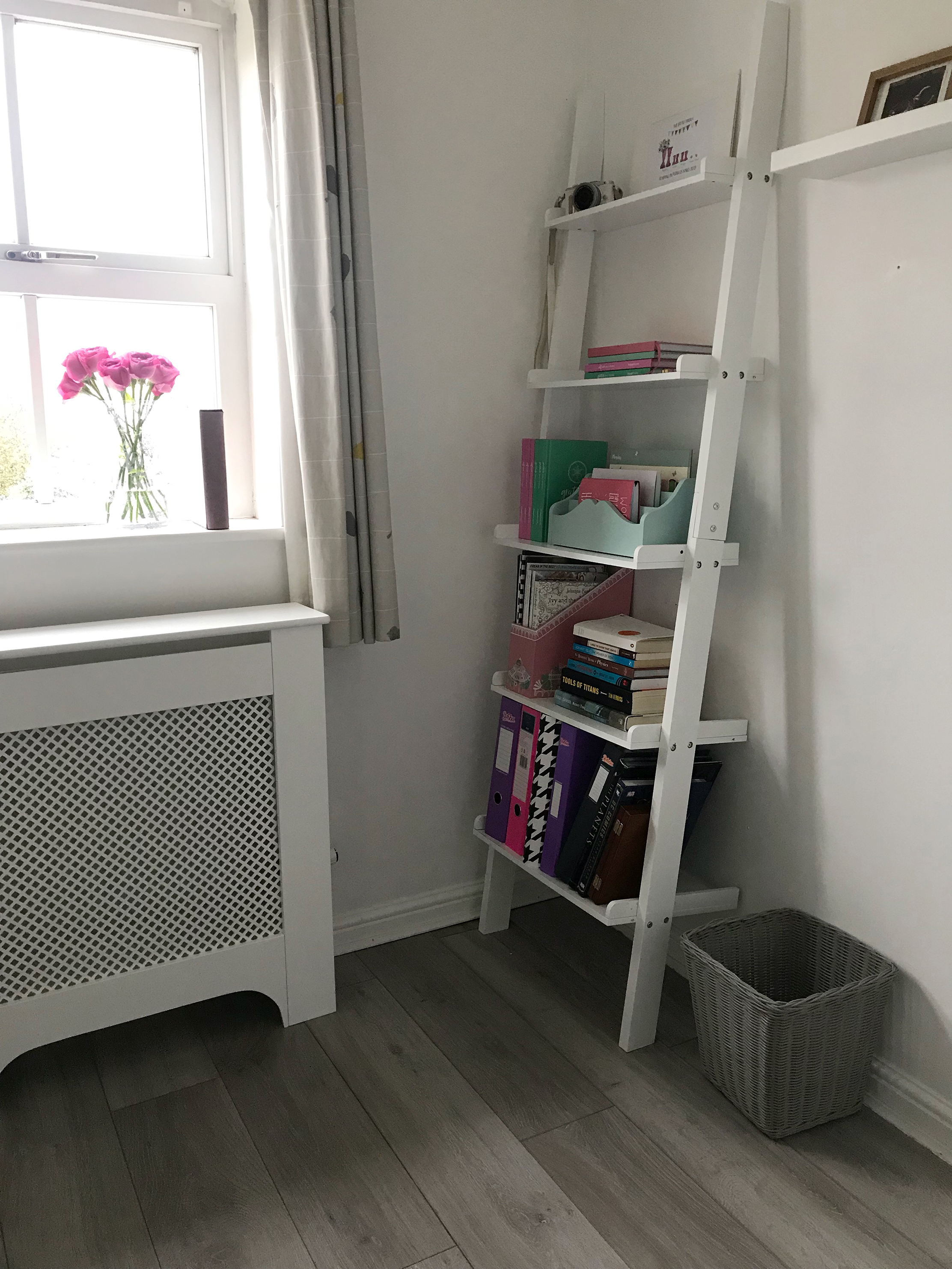 5. Decor
Not all offices have to be dull and boring. In fact, you are more productive and creative by surrounding yourself with objects you find appealing. I love having flowers, comics and pictures on show. Now I have this wonderful wall clock compliments the room beautifully. While being organised can feel a little regimented, you can still do it in style. My office is bright and spacious and adding pops of colour here and there keep it inviting. The Glasshouse range of stationery has been the perfect compliment to the current white and greys.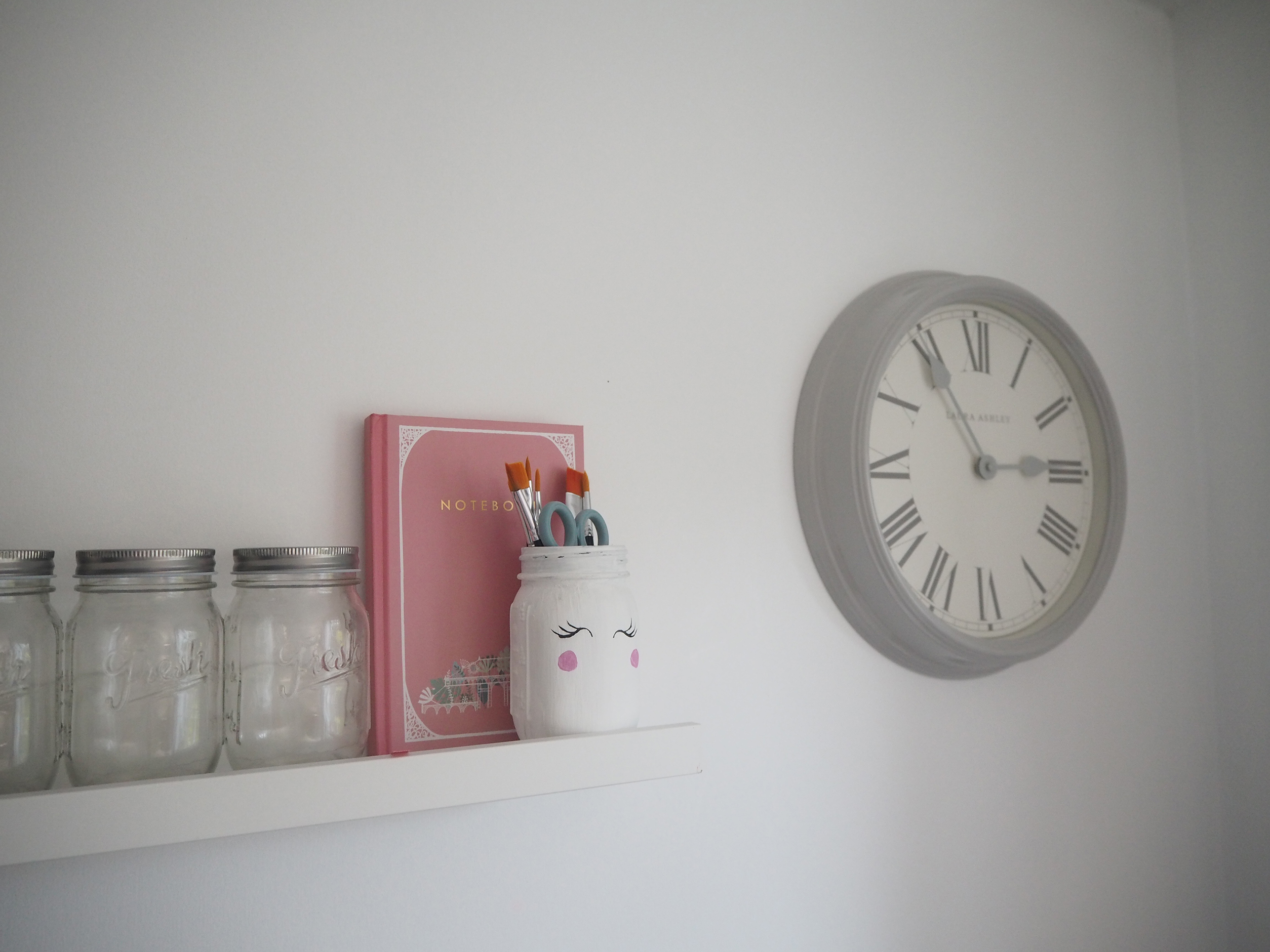 Updating my workspace has been hugely beneficial for us as a busy family. It sets clear boundaries for both myself and my children. When I am working this means my focus is on work and when I close the door, I can focus on all really important things like spending quality time with my children.
Improving your workspace no matter how small it may be will really lift your mindset and approach to your work.