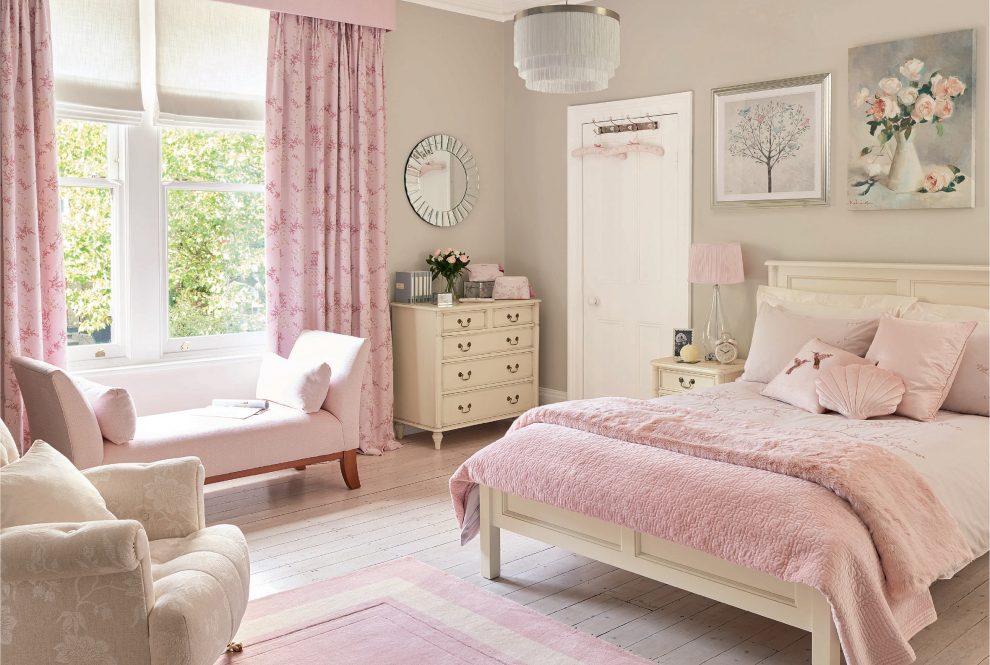 While we're waiting for the weather to brighten up there's plenty that can be done to get our bedrooms ready for spring read more
March is nearly here, signalling the start of Spring and brighter days. What better time to refresh your décor? Put away the thick Winter bedding and cosy faux fur blankets and use our five handy tips to brighten up your bedroom.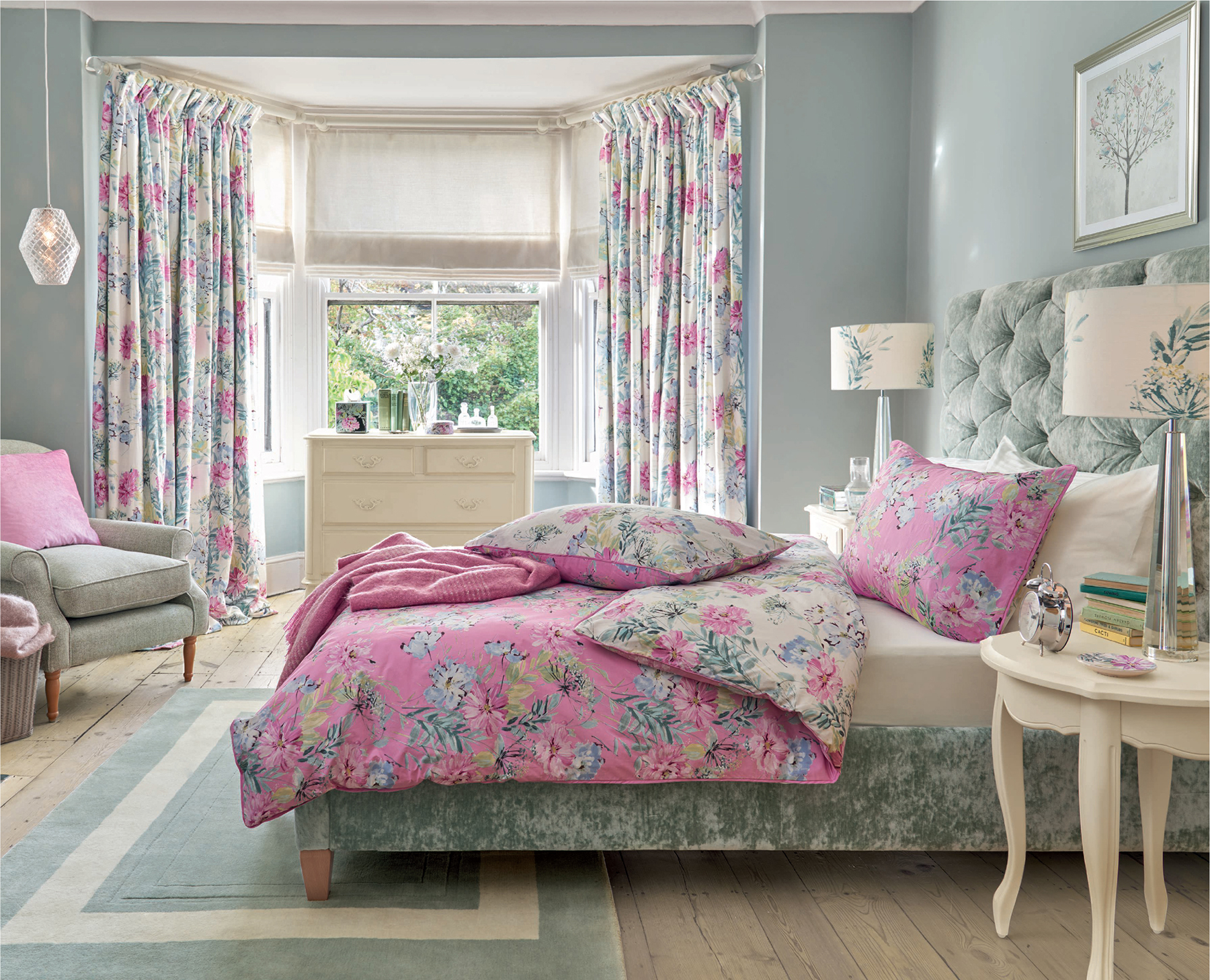 Floral Décor
Spring is the perfect time to embrace floral décor. With flowers beginning to blossom in the garden, bring the blooms inside with floral patterns. For an easy injection of Spring without the commitment opt for some beautiful bedding like our Cosmos Fuchsia Printed Duvet Cover. If you are feeling a little more daring, create a feature wall with some vibrant wallpaper, and if flowers aren't your thing then go tropical with the Exotic Palm Hedgerow Wallpaper. Adding plants to a bedroom instantly brightens up your bedside table but if you aren't green fingered, opt for faux flowers for less maintenance.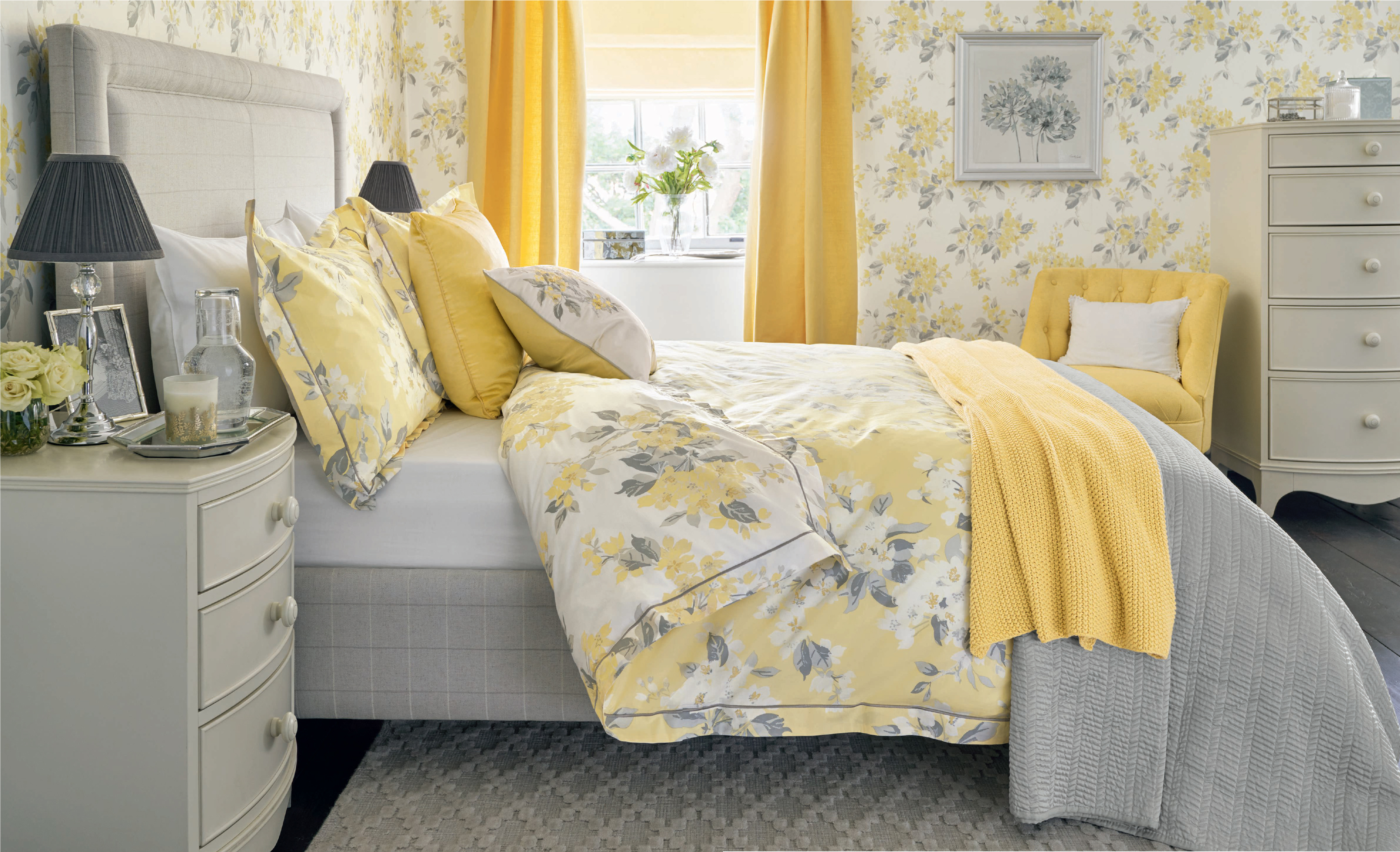 Pops of Colour
As we (hopefully) wave goodbye to the grey and dreary days of Winter, infuse your bedroom with bright colours ready for sunny Sundays eating breakfast in bed. Brighten your bedroom with a pop of colour using vibrant cushions or a colourful throw. Wall art is a great way to make a plain space more interesting and this Lemon print is bang on trend. Tie it all together with a colourful rug.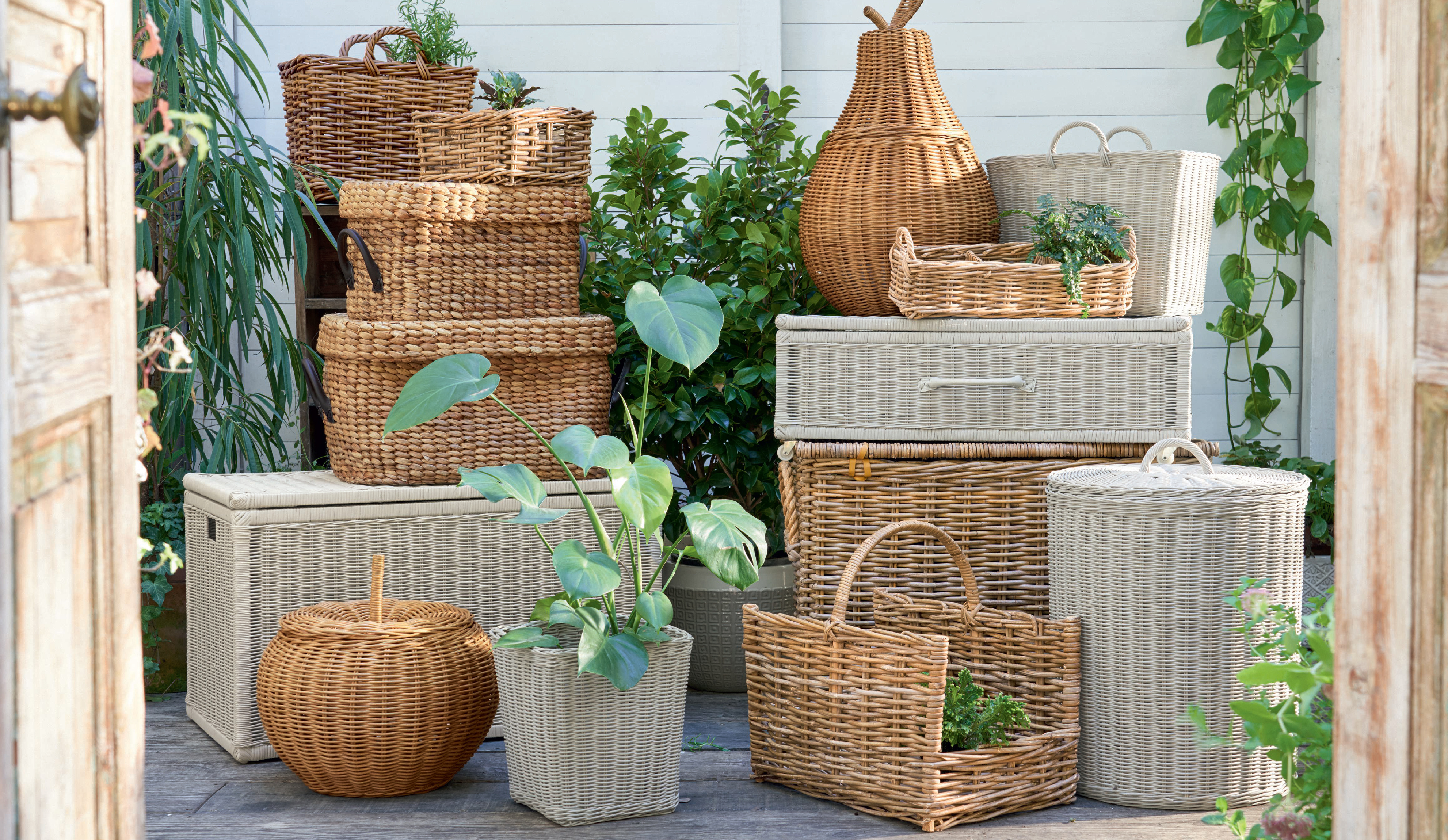 Declutter and reorganise
Now is the time for a thorough spring clean and the bedroom is a great place to start as it can easily get cluttered and become a bit of a dumping ground. Put aside a few hours and sort through everything, you may even find items that you had forgotten about! Once you have space to work with try moving your furniture around, it can make a room feel brand new so it's worth trying out different layouts. Once you have decluttered and rejigged invest in stylish storage to keep everything tidy.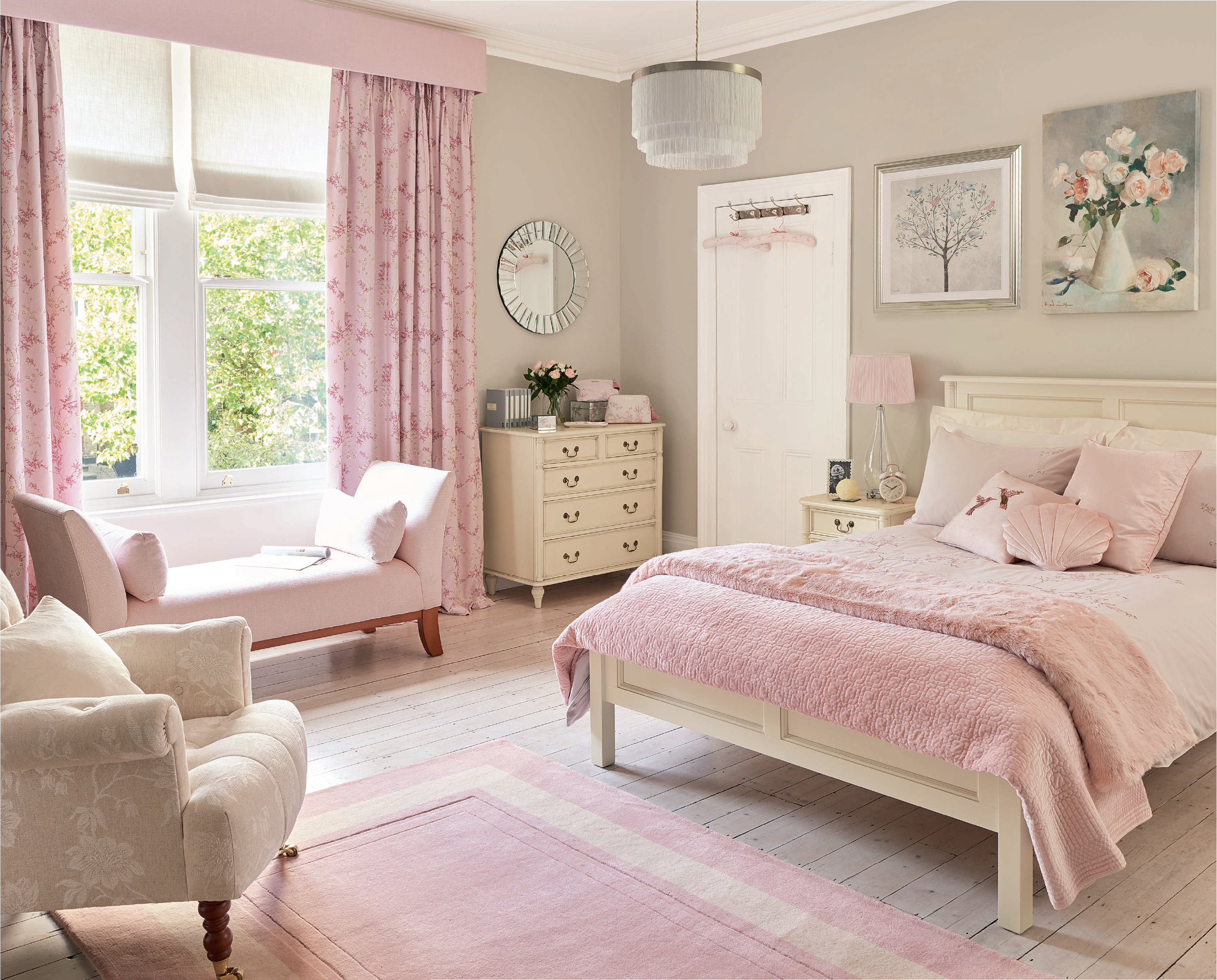 Freshen up
When the days start getting brighter, tired looking paint can become more obvious and the scuffs that weren't visible in the cosy glow of lamps during the colder months are now plain to see. Freshen up your bedroom with a bright and airy hue like our Natural paint. Warmer than a stark white but less yellow than Magnolia, this tone is 2019's answer to a neutral. For the bolder amongst us, Camomile is the perfect shade. It is ideal for bringing sunshine to your bedroom on even the dullest of days and sure to make getting out of bed in the morning a little bit easier.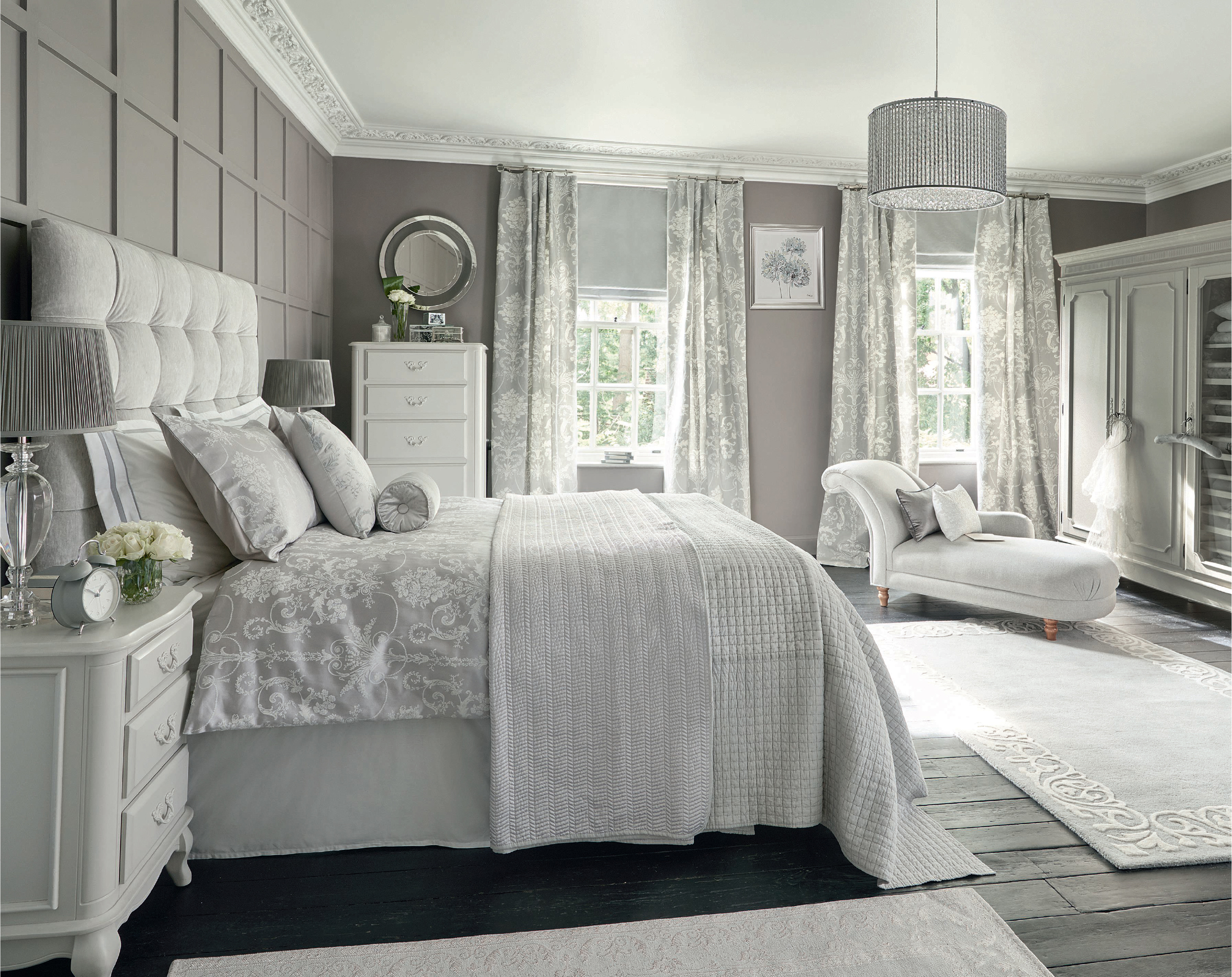 Bring light into your space
If you are working with a small space or have a bedroom that is lacking in natural light then mirrors and lighting are crucial to creating a brighter room. By placing a mirror across from the window, light is reflected around the room, brightening an otherwise dark space. If you are lucky enough to have a sizable bedroom then a big ceiling light will make a statement as well as filling the room with a warm glow. Make sure to get rid of dark and heavy curtains and either opt for blinds or use tie-backs to get the most out of the natural light coming through the window during Spring.
Are you going to refresh your décor for Spring? Let us know in the comments below.