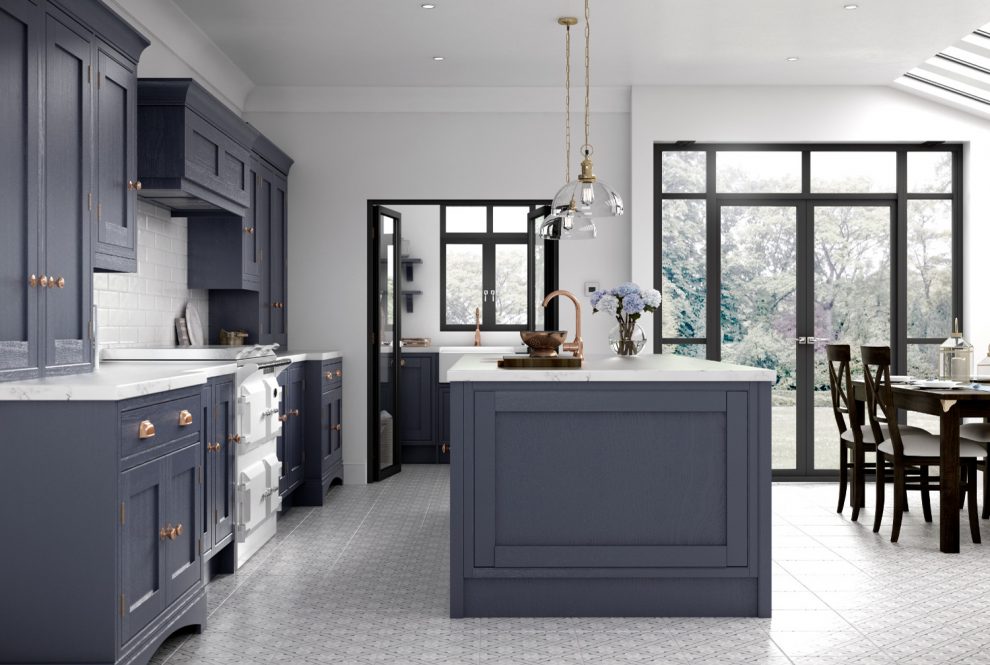 Transform your kitchen so it will always be in style. read more
While most areas for the home can be modernised by adding a fresh lick of paint, the kitchen area is a part of the house that can date quite quickly. If you are renovating an older home or just want to give your kitchen an overhaul, it can be hard to decide where to start and work out what will make the most initial difference to the look of your kitchen. When it comes to renovating it's important to look long-term. You don't want to be in a constant cycle of updating your space every 10 years⁠—this is why it is important to really invest in the basics first. In this blog post we will look at some of the ways you can dramatically change the look of your space, making sure it is on-trend for any decade.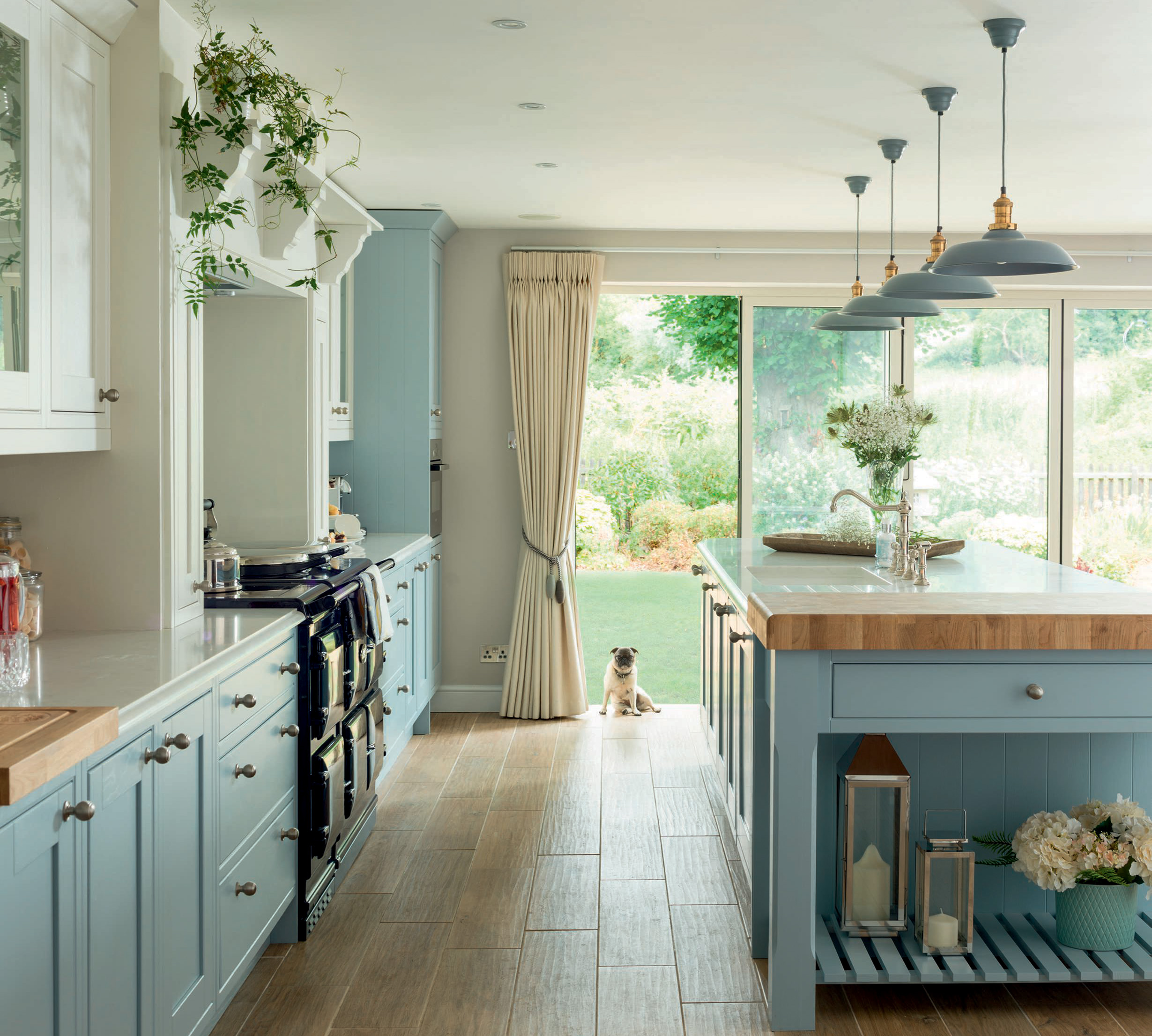 Change the colour of your cabinetry
One thing that can transform the look of any kitchen is to replace or update your cupboard and pantry storage. If you are lucky enough to have wooden cabinetry, painting it a different colour is a great way to bring new life into your kitchen. Best of all, by having wooden fixtures you can do this whenever you feel the need to give your interior a freshen up. While this will make a difference to the look of your kitchen it will be made all the more dramatic if your update a few of your fixtures like your cabinet and door handles. Alternatively, you might wish to forego some of the doors altogether. By removing a few of these doors and painting your shelving you can create an open kitchen plan that looks modern and stylish.
If you don't have wooden storage, you might wish to completely overhaul your kitchen with new cabinetry. This will make a major difference to the look of your food-prep space and will give you a fresh start. When choosing a new kitchen set it is important to think into the future. You want to choose a style that is classic enough to stand the test of time. Anything outlandish that is on-trend might look cool at the moment, but will inevitably look dated in the years to come (just think about the kitchens in the 70s). If you are trend-driven it is better to focus on kitchen accessories as they can be swapped out as the years go by.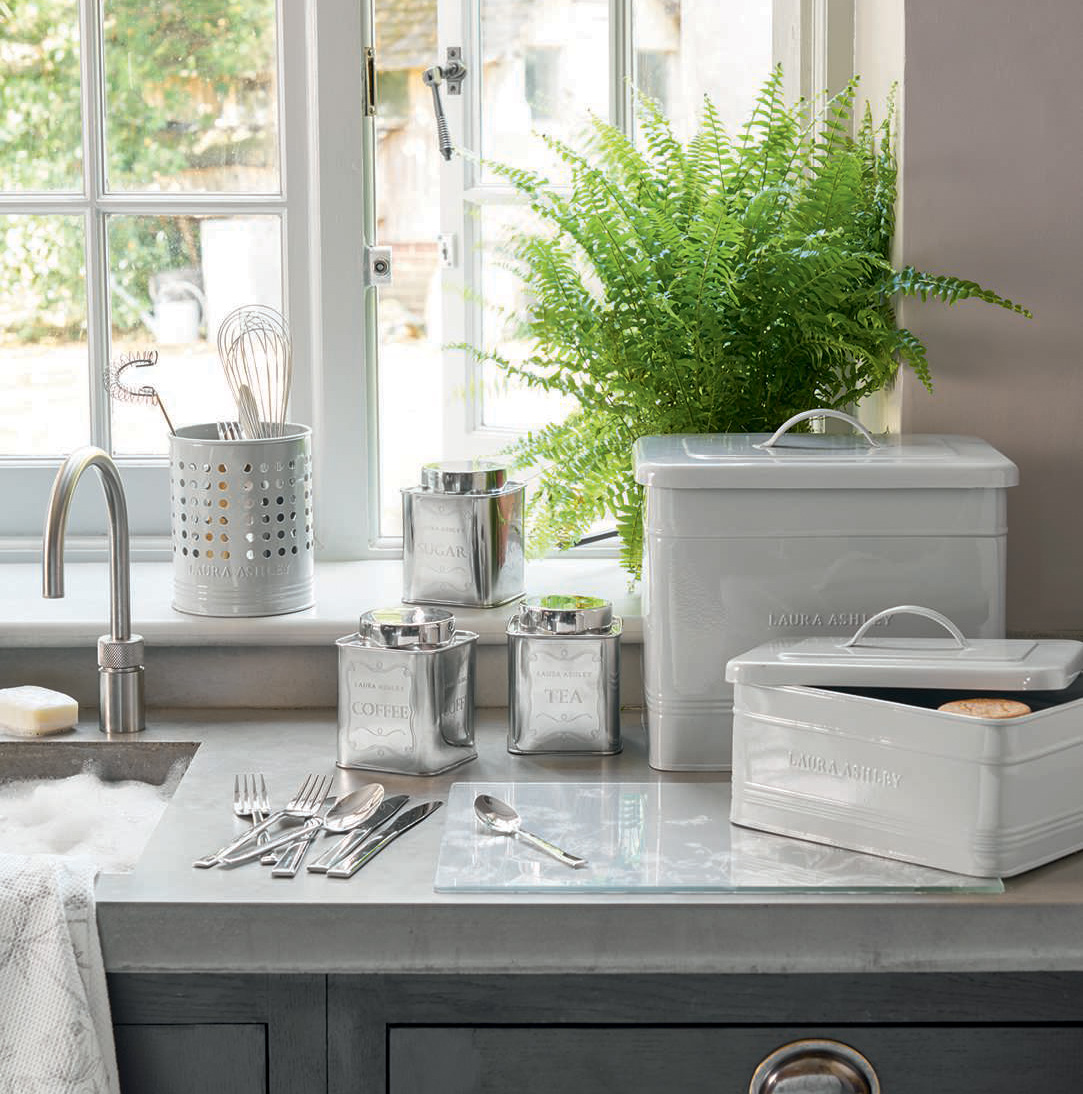 Stylish decorative storage
The kitchen area is somewhere that does not benefit from being cluttered. On one hand you don't want your kitchen to look sterile with no decorations but at the same time too-much decoration can make your kitchen look messy and disorganised. A great way to avoid clutter and to decorate your kitchen is to choose some matching, stylish storage solutions that will blend in with your kitchen design seamlessly or make a statement. For a kitchen that will stand the test of time it is best to opt for simple items with neutral colours that can be mixed and matched with other kitchen accessories like flower bouquets, fresh fruit or ornamental objects—this way you can change your kitchen style without having to go out and purchase a whole new set of storage items to fit in with the new theme.
Tea and coffee boxes are always great options and well as a treats/cookie box. However these are mostly decorative as all those items could just as easily be stored in a pantry. Functional storage solutions for cleaning products and items like chargers and chopping boards will make more of a striking difference to the look of your kitchen. Also a decorative fruit bowl is always a great option; with two and three-tiered storage bowl available you can really make your fruit an accessory in its own right.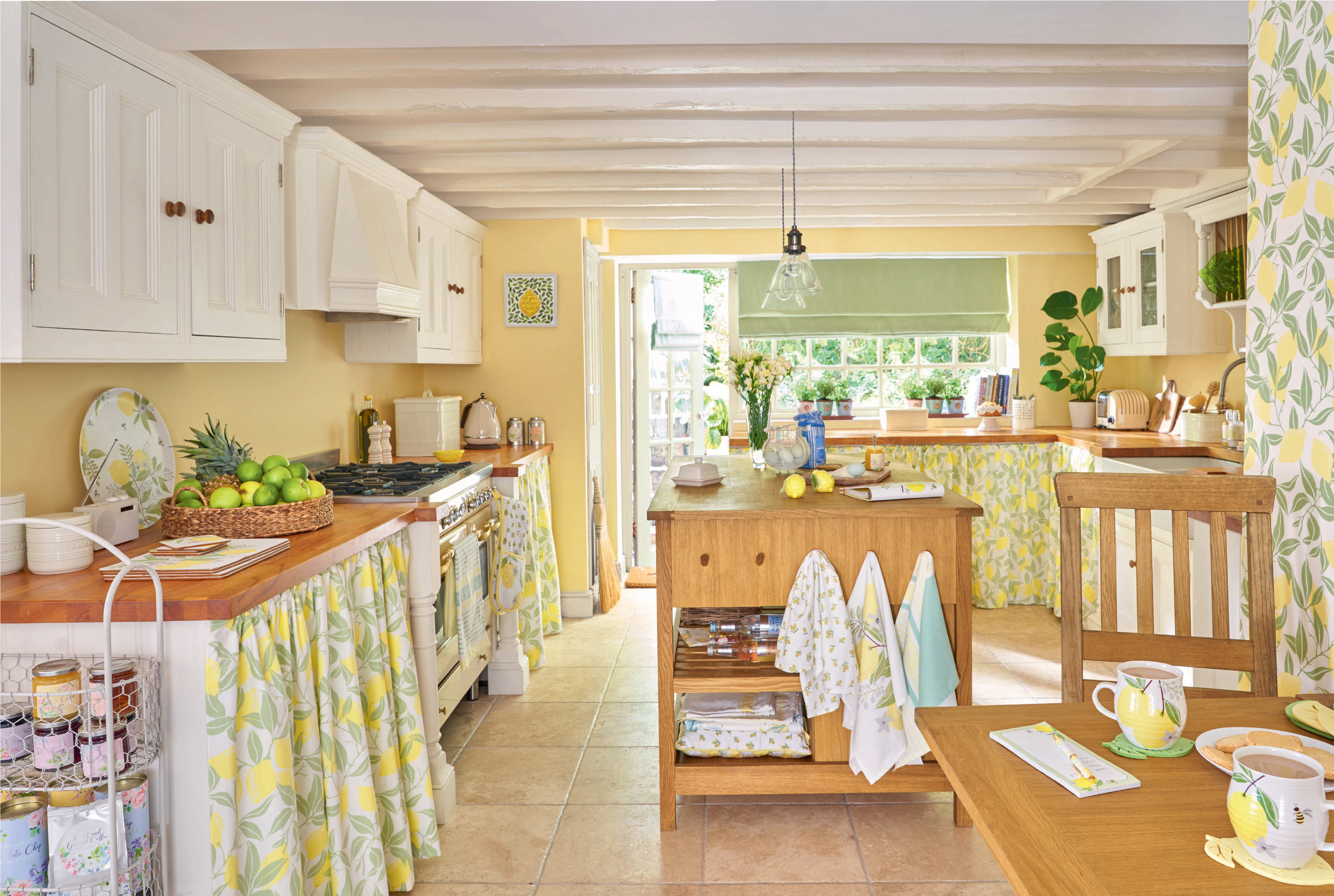 Quality bench-tops and finishes
Marble, wood, granite and engineered stone bench tops are not only durable but are always in style. Investing in top quality bench tops will not only give your kitchen a dramatic new look but will also improve the overall value of your home. If updating your bench tops with these materials is a bit out of your price range you might be able to replace your laminate or formica bench-tops with a newer style, however this again comes with the risk of the design becoming dated, discoloured over time or damaged.
There are tutorials online for using laminate paint on these types of bench tops. This might be a quick fix if you are still set on giving you kitchen surfaces an update. Just remember to follow the proper procedure and sand back some of the laminate so the paint has something to grip onto.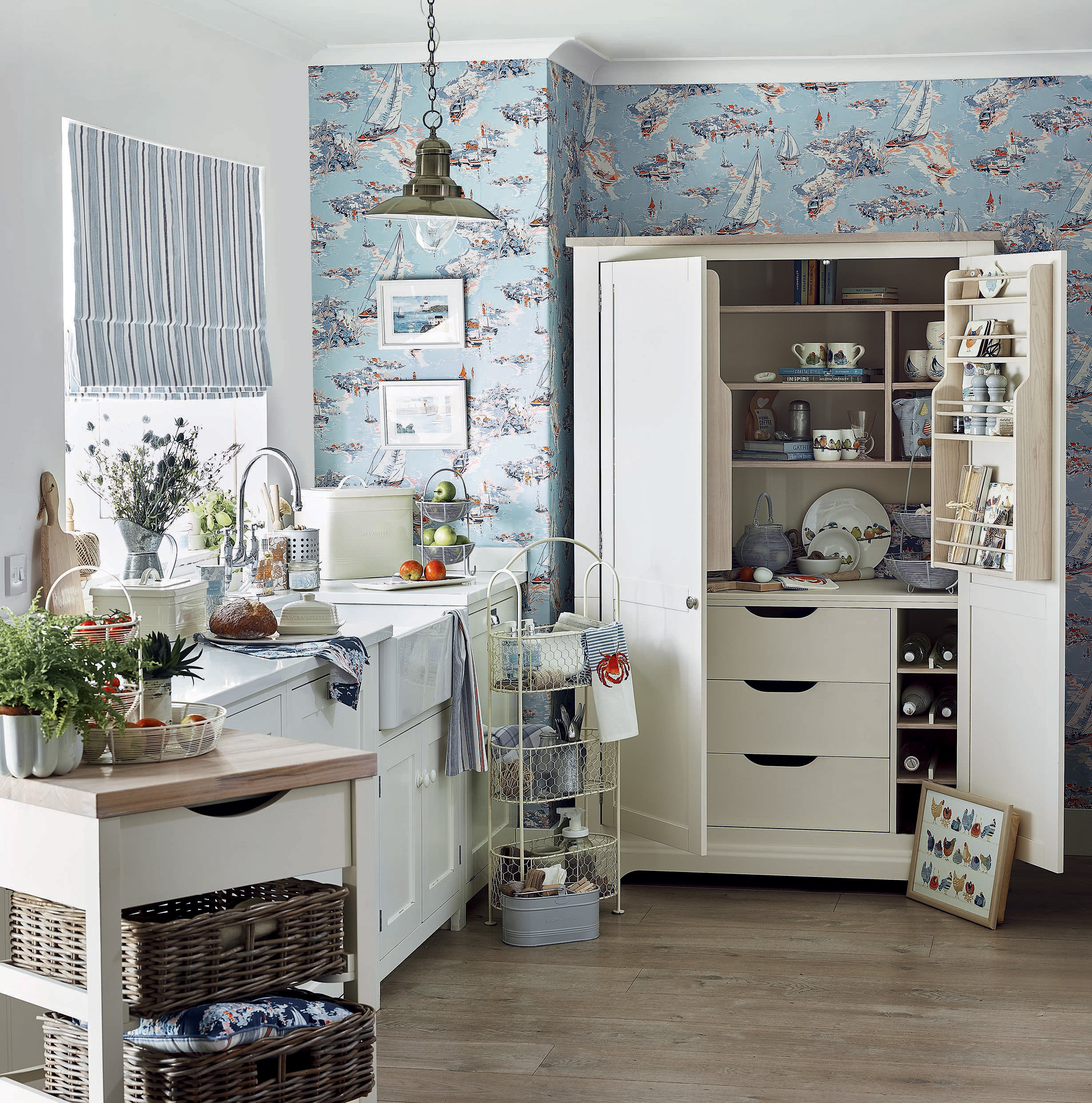 Get creative with free-standing kitchen storage
Another thing that can give your kitchen area a total makeover is to add in some free-standing storage or bench-top solutions into your design. This works especially well if you have minimal kitchen cabinetry in a larger space. Today there are some great storage add-ons that can be incorporated in the kitchen area, these include: free-standing kitchen islands, bench-top extensions, large storage cabinets and kitchen drawer sets. All these furniture pieces can be mixed and matched to give your kitchen a new shape and feel.
What is the one thing you would like to upgrade in your kitchen? Let us know in the comments below.