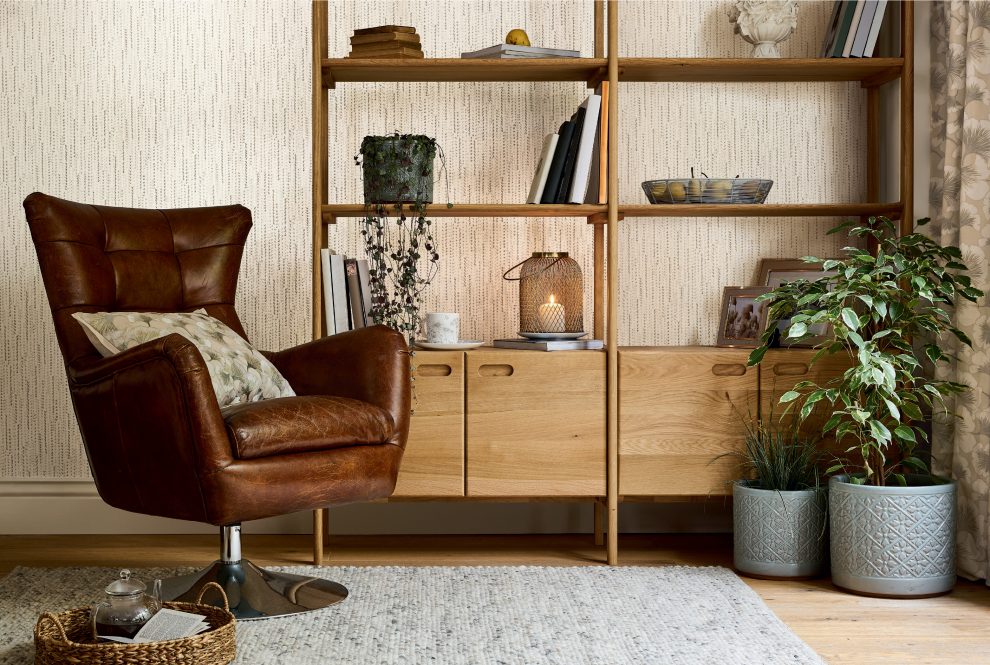 Layer your neutral shades for a modern, stylish look. read more
With the neutral trend set to soar to even further heights in 2020, why not create an oasis of calm with the textured neutrals from our New Neutrals collection. This collection introduces a subtle colour story of natural truffle and sable with distinctive textures to give a modern, easy living vibe. The addition of leather and wood enhances the natural feel while the subtle prints add interest to the room-sets.
If you're planning out a neutral colour scheme of your own, we have some tips that will have you on your way to creating a stunning neutral interior that is striking and elegant.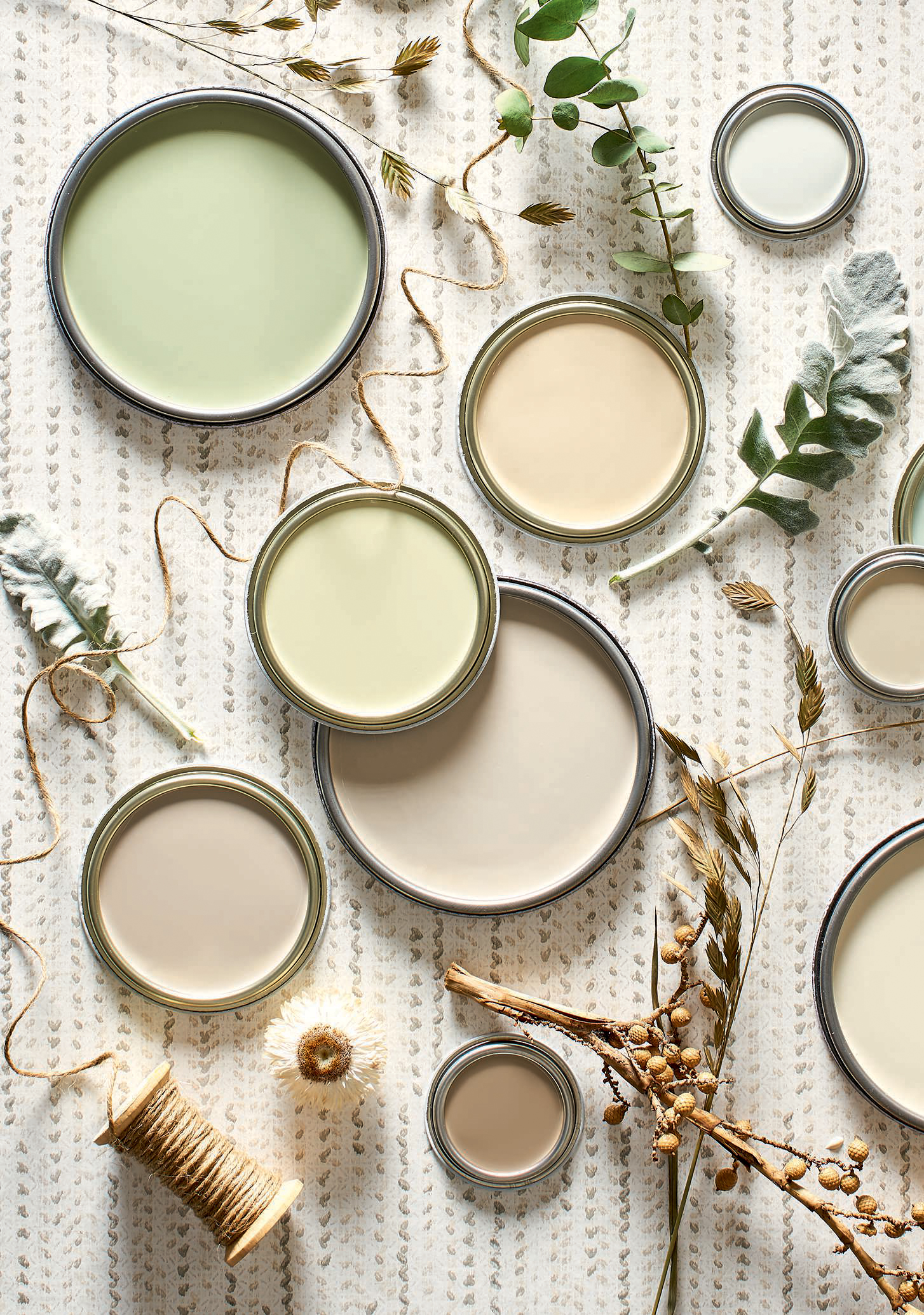 Choosing your base neutrals
Using a neutral colour scheme is all about layering up neutral shades for a crisp look. Your neutral shades still need small variances in colour to create subtle contrasts and highlights in your room design. As a beginner, it is best to choose three colours: a primary colour, a secondary colour and an accent colour. Your primary colour should account for 60-70% of your room's colour scheme with your secondary colour accounting for around 20-30% of your room's colour balance. Your accent colour should the be used more sparingly making up 10-5% of your overall neutral colour scheme.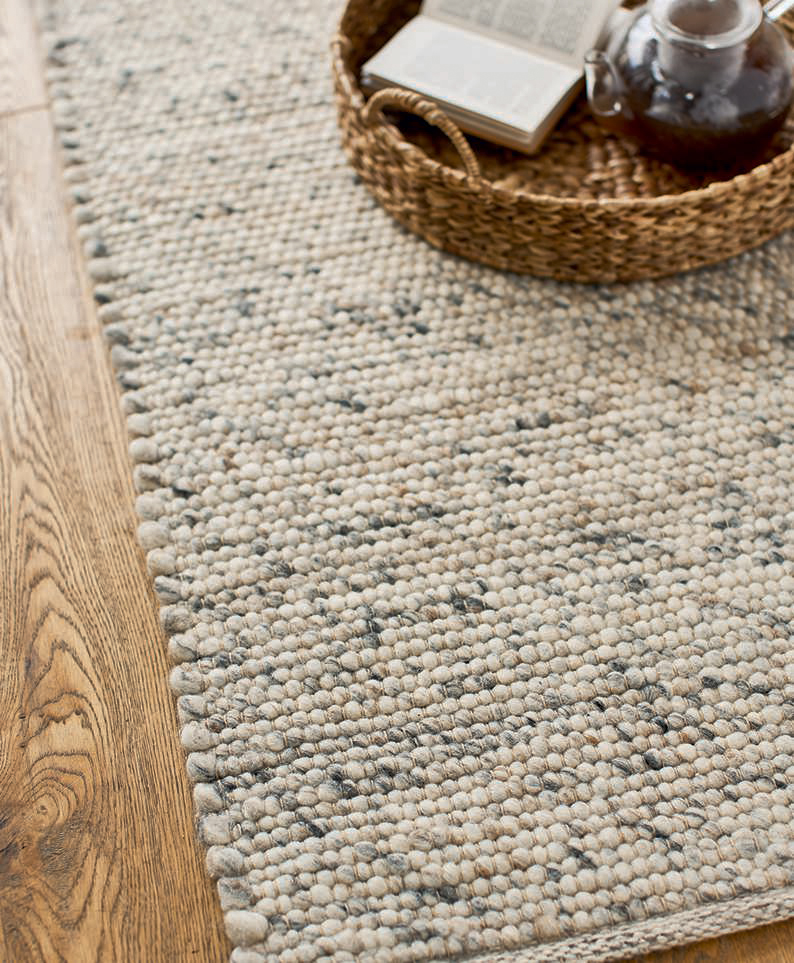 Use natural fabrics and fibres
Neutrals often work well with earthy accessories made with natural fibres and textures. Wicker, kubu and rattan accessories pair well with neutral shades, as do rugs with a more natural fibre look like our Wetherby Natural Rug. Faux fur and wood are also great for really exuding those earthy neutral tones. Lastly, make sure your furniture has a more textured finish to add to the natural feel of your space.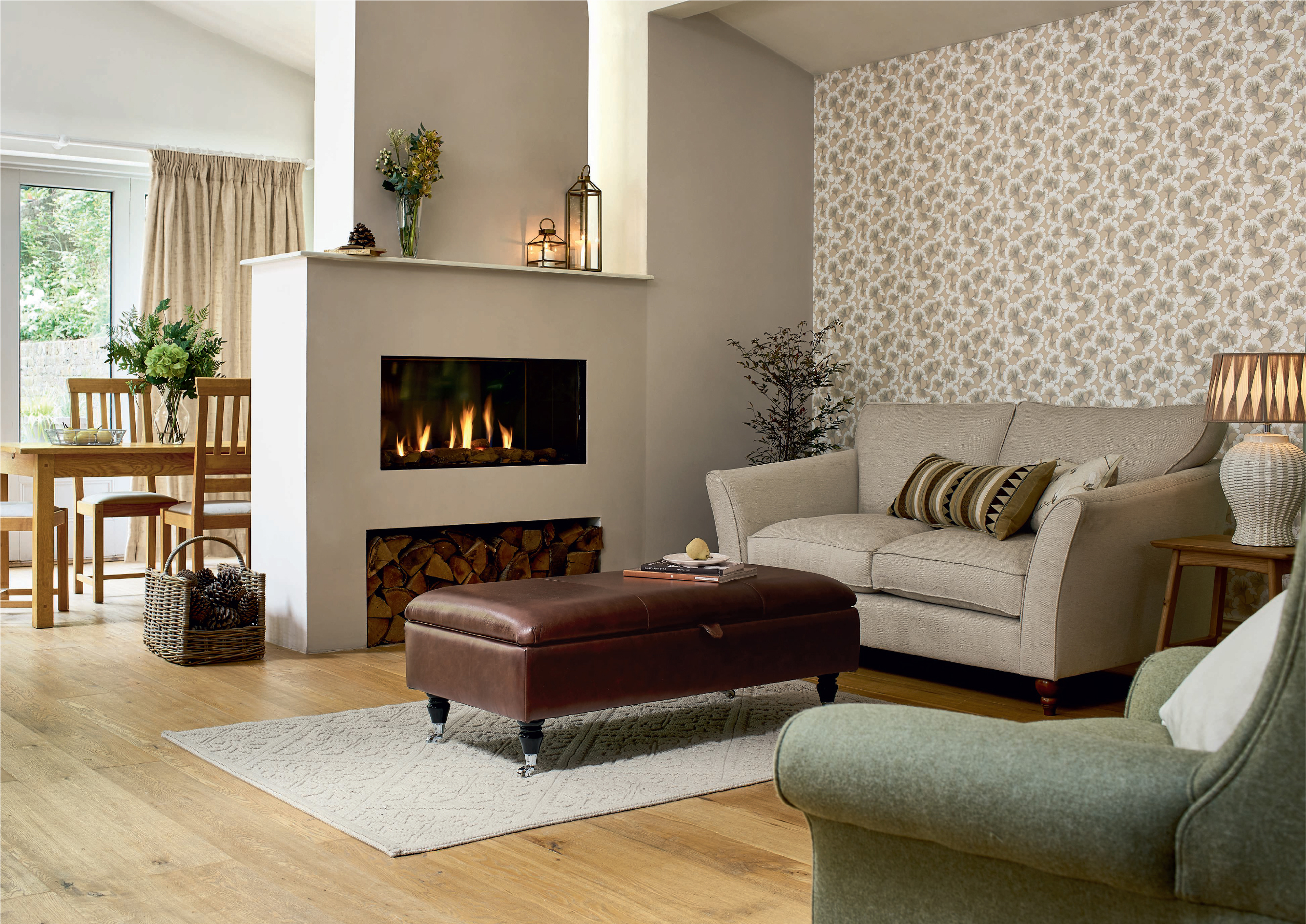 Add some greenery
Adding a bit more greenery into neutral colour schemes is set to be big this year. In the past, a simple layering of neutrals was in vogue but this year we will see a little more greenery added into neutral schemes as a way to create a more natural look. Adding a green accent to your neutral colour scheme will add dimension to your room design while providing a pop of contrasting colour.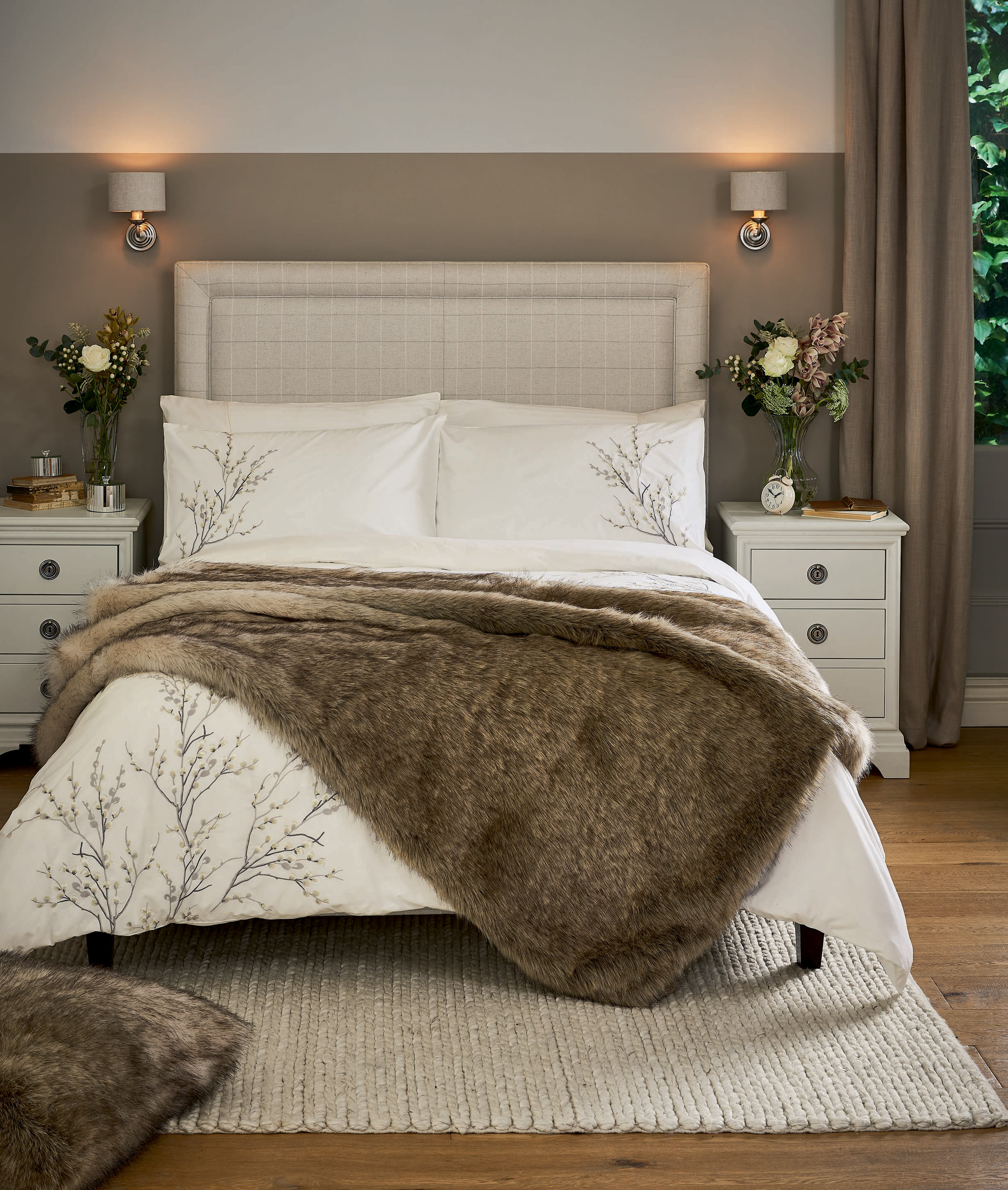 Add deep browns for more contrast
If you like the idea of a neutral colour scheme but want to add a bit more contrast to your lighter shades, adding a deep brown to your colour palette is a great option. Deep brown works particularly well on softer furnishings like curtains, cushions and throws. You might even like to experiment with a dado wall look by pairing a deep brown paint with a cream or grey on your walls.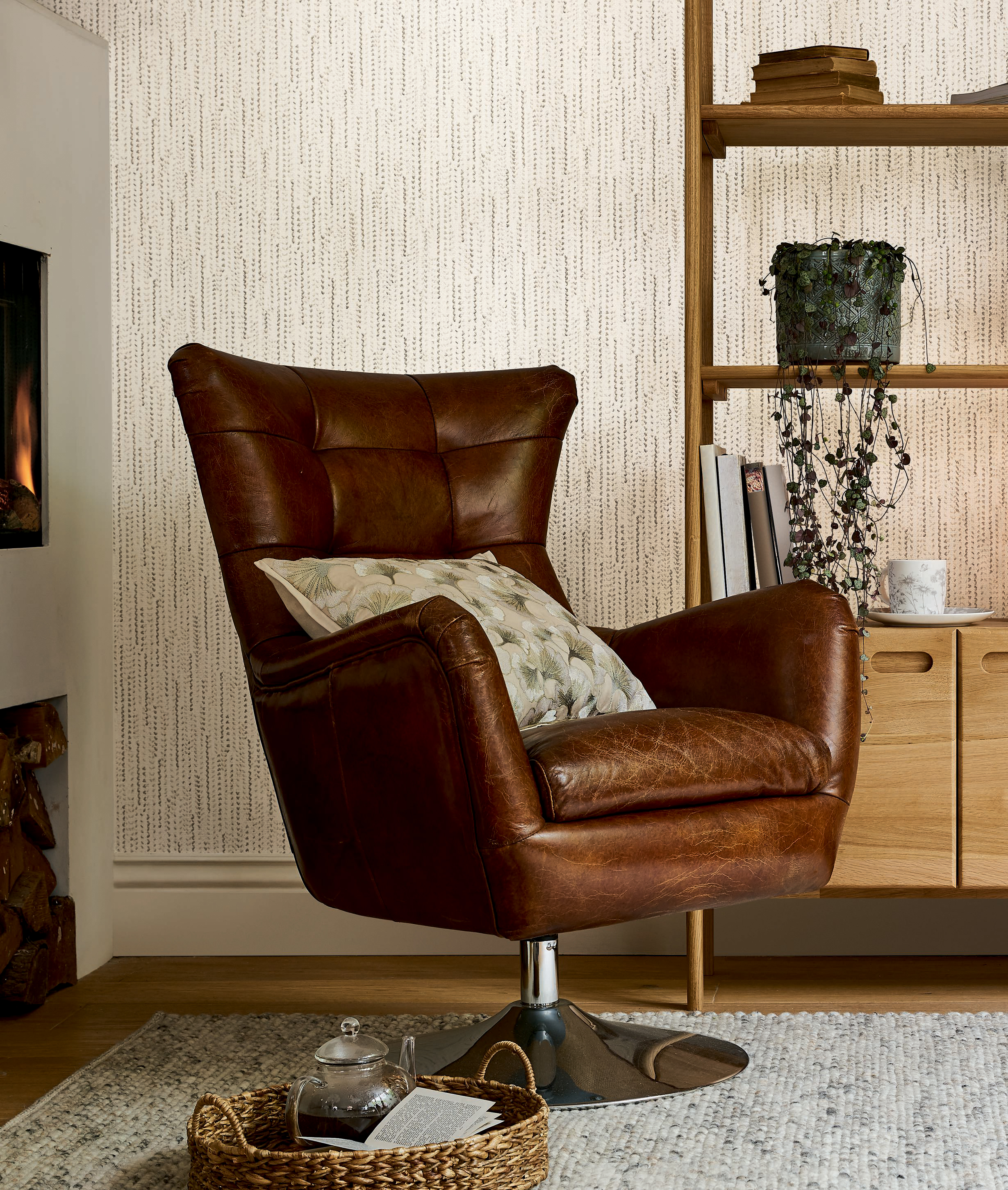 Use leather for a more retro look with neutrals
To add another layer of texture and colour to your neutral scheme why not style your room with some brown leather furniture. Brown leather furniture is the perfect way to give your room a more earthy look while adding an element of retro glam that will instantly give your interior design a lift.
What do you think of our New Neutrals collection? Let us know in the comments below.