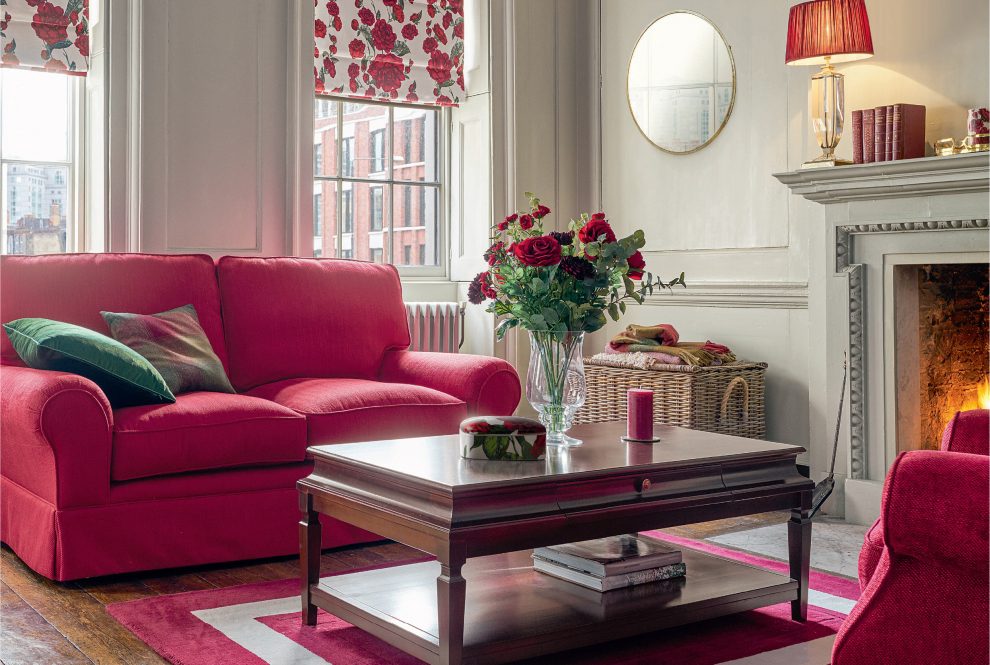 Learn how to use deep red in your interiors for a look of classic elegance read more
Deep red is a stunning colour, perfect for bringing a bit of warmth into any interior and often giving a room an opulent, romantic look. Hues of deep red like cranberry and scarlet were particularly popular with the royals through the ages, so is it any wonder that the colour shines when paired with classical furniture?
Our new Rose Garden collection revisits a glamorous archive design and reinterprets it using bold reds with pops of green; for an ageless look that never goes out of style. See how we used deep red in our room set to create a contemporary look with vintage elements.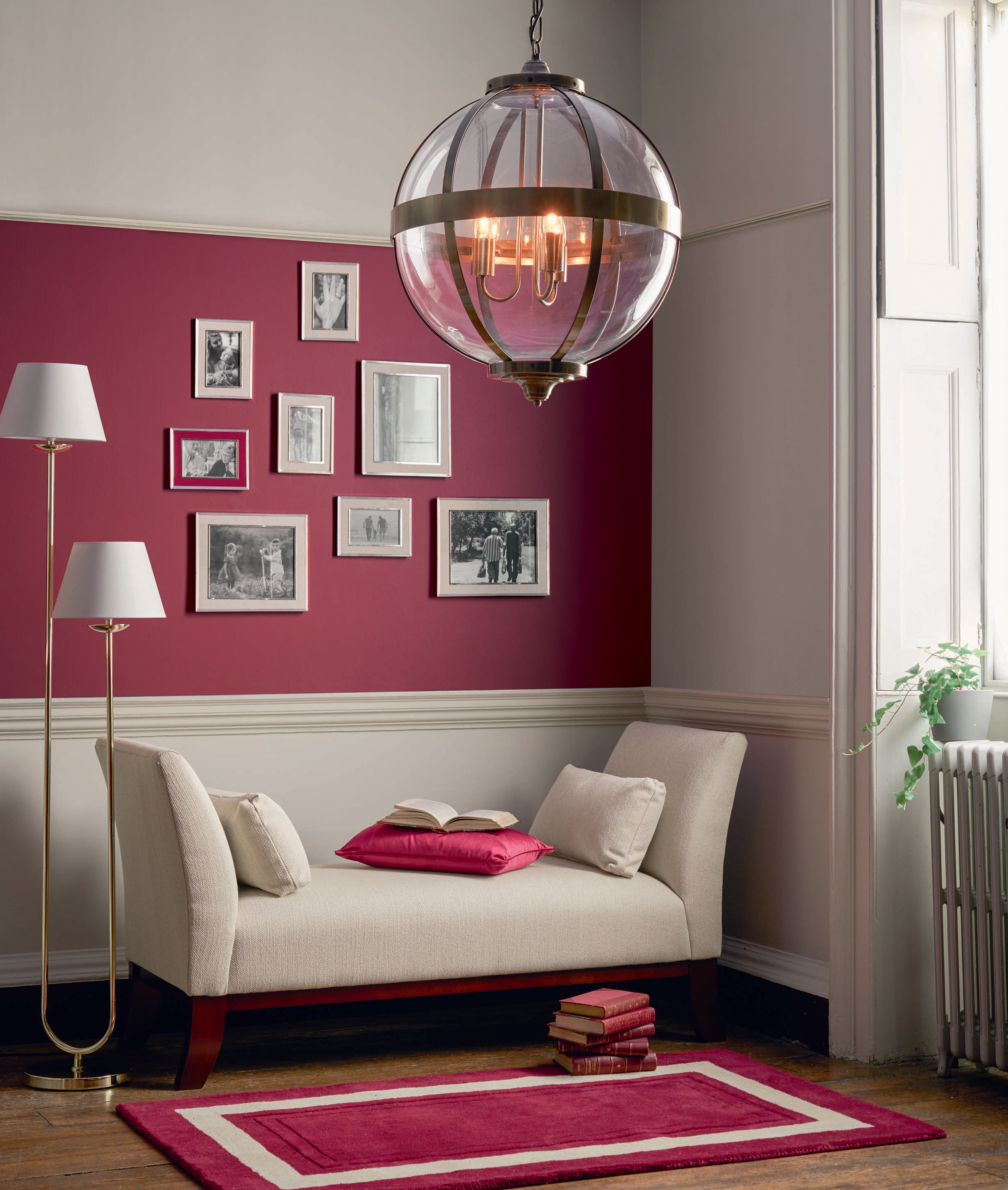 Paint the walls
The simplest way to make deep red a feature in your interior is to use it on the walls. Using red on your walls is also the most versatile way to make use of the colour, depending on your interior preferences. Adding furniture with a more classic design will give your room a more glamorous look while pairing red with neutral, earthy tones and modern furnishings will give your room a new-age look. Red is a great colour to use on a feature wall, as it makes a stunning backdrop colour for hanging accessories of both dark and light hues.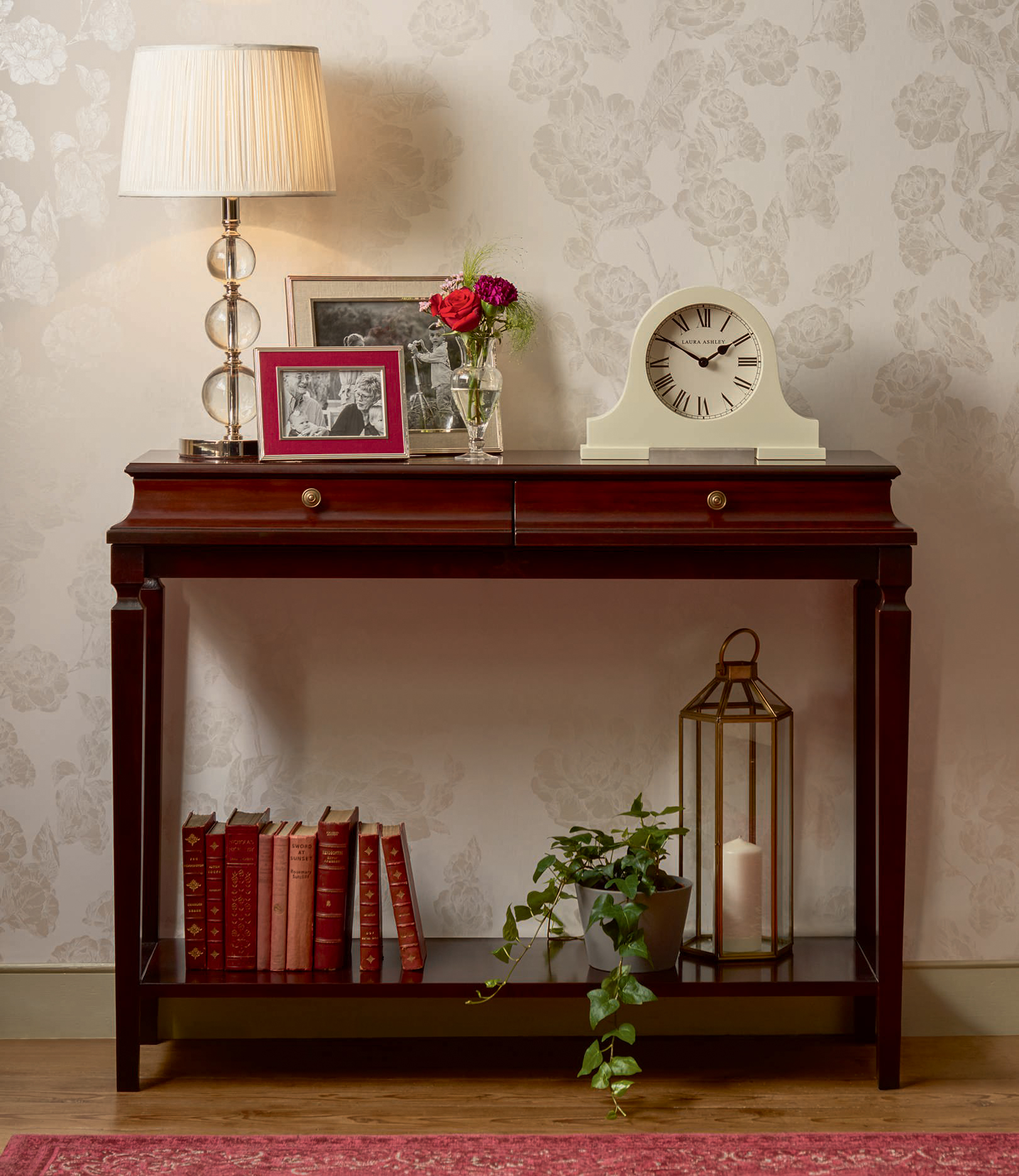 Pairing deep red with neutrals for a modern look
The easiest way to give a deep red a more contemporary look is to pair the colour with earthy neutrals. Creams, tans and browns work especially well with deep red; often softening the warmness of the hue for a brighter look. Using cream against deep red not only provides your interior with a striking contrast, but also helps frame the room for a more spacious look. Like most darker shades, a dark red can sometimes have the side-effect of making a room look smaller. This is why dark red is such a good option for those wanting to create a cosy, country-cottage look. However, if your space is on the small side already, you can use cream to border and offset the effect your red hue and give your space a more open feel.
Make it pop with forest green
When it comes to working with deep red, adding subtle pops of green is a great way to add some dimension to your room. Green can be subtlety weaved throughout the prints on your soft furnishings or can be added to the room through the use of real or faux plants. Cushions and rugs are also great for subtly incorporating the colour into your interior. Adding the green to your colour palette not only adds interest to your design but also helps with the colour balance of the room—making it more neutral.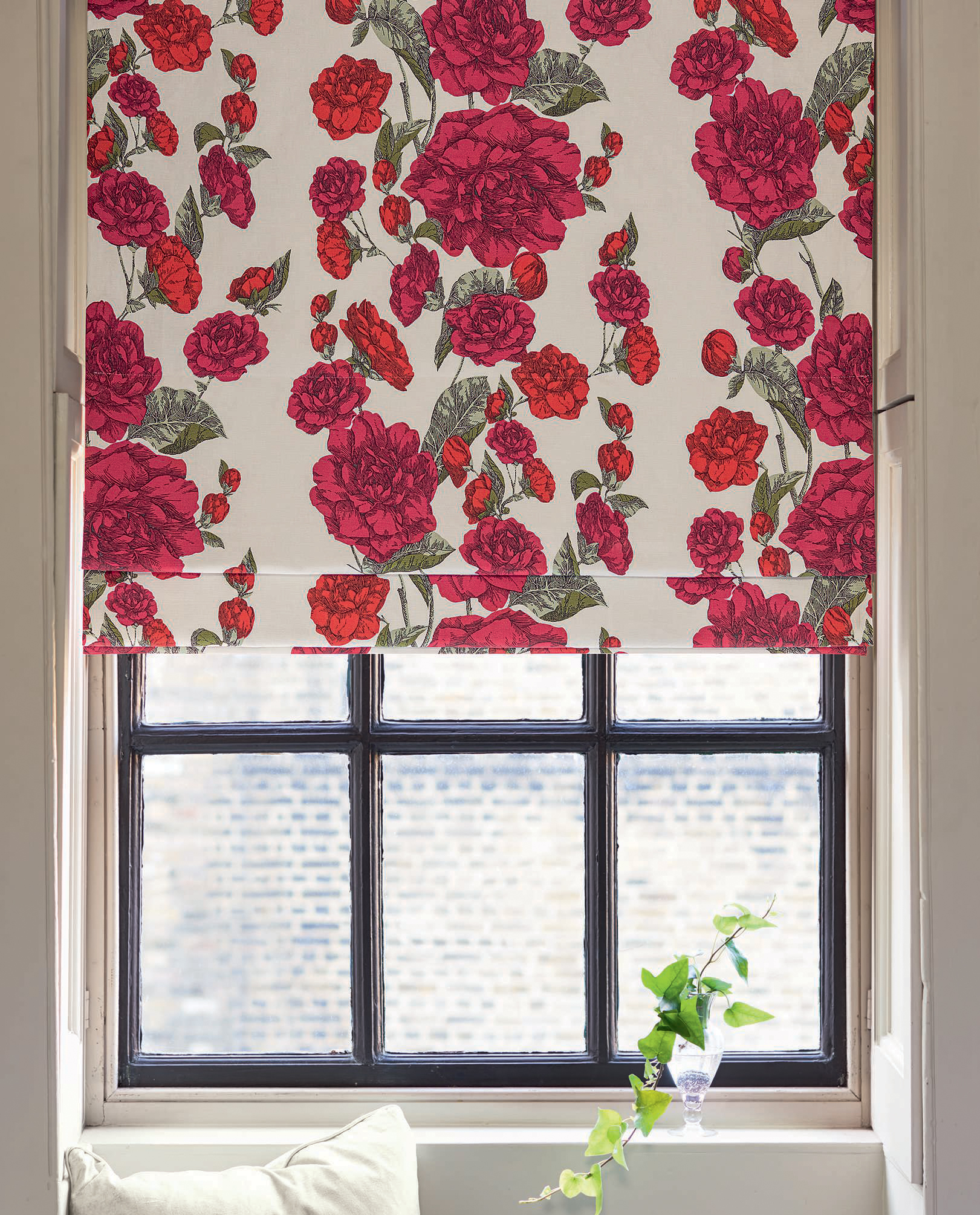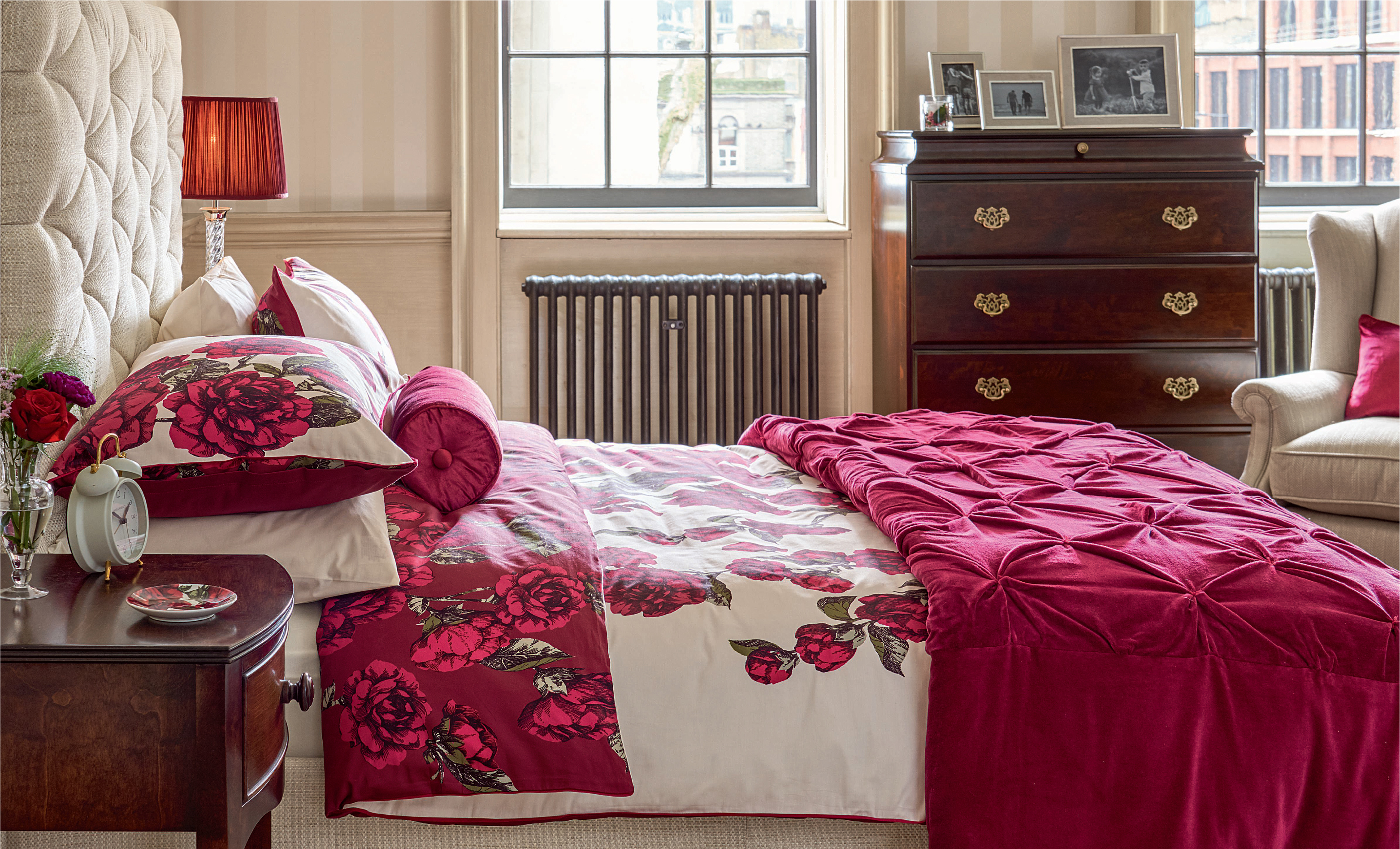 Dark wood for a classic look
If you are going for a more classic look, like the one in our Rose Garden imagery, use furniture with a darker wood. Darker furniture perfectly complements the warmness of a deep red while giving your room a romantic vintage look. To give your rooms the royal touch, choose furniture with gold or brass drawer pulls or handles.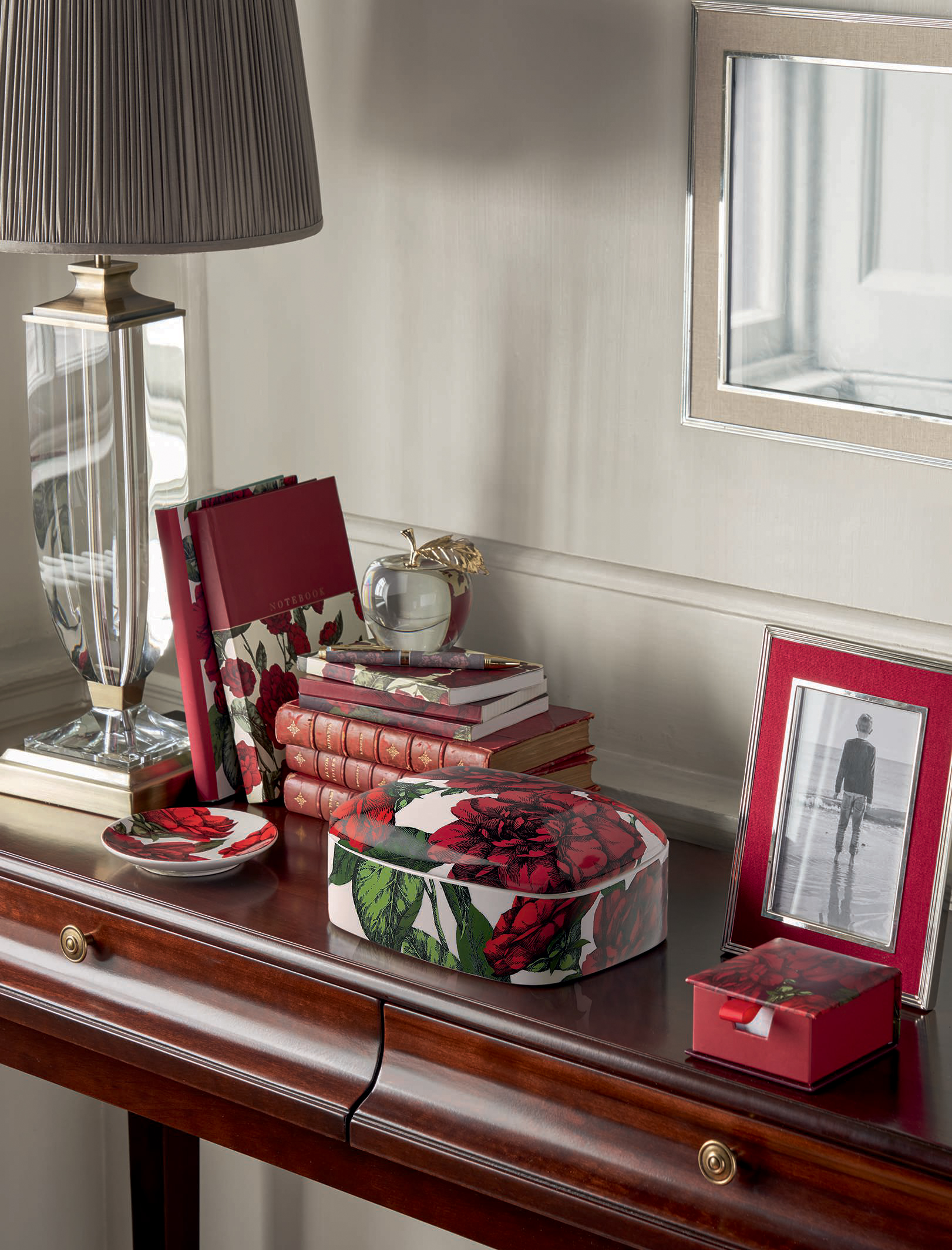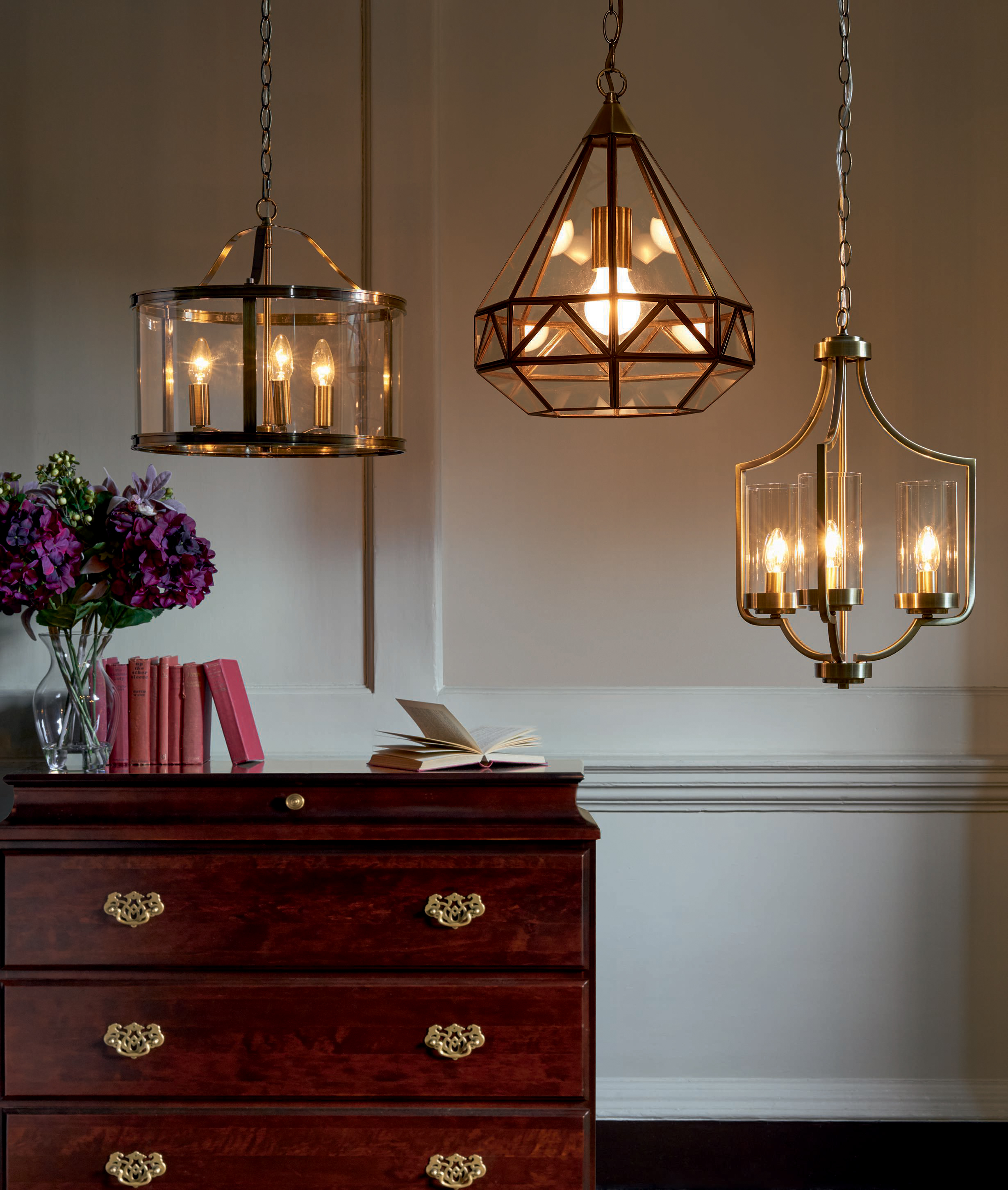 Warm metallic accents for a cosy feel
For a more cosy feel, pair your deep red with gold, copper and brass metallic accents throughout the home. An easy way to add these accents is to incorporate them in your light fittings, accessories and furniture. If you are using golden hues in your home, especially on your light fittings, it is best to choose lightbulbs that are warmer rather than cooler in colour. A warm lightbulb will highlight the accents in your room and add to the warmness of your already rich hues.
For advice on what type of light to choose for the colour scheme in your room, check out our blog post on choosing the right lighting for any room.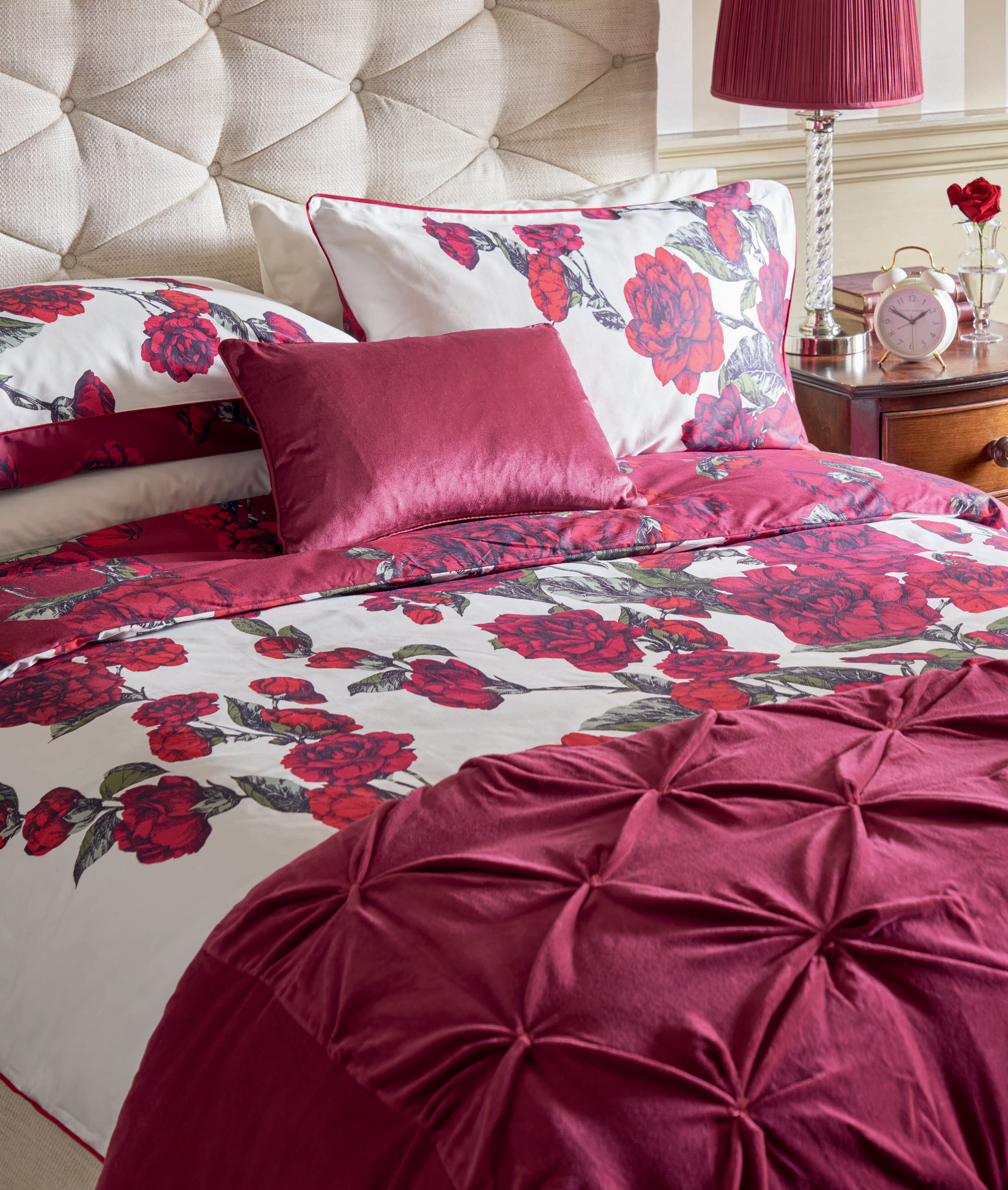 Do you like our new Rose Garden collection? Let us know in the comments below.