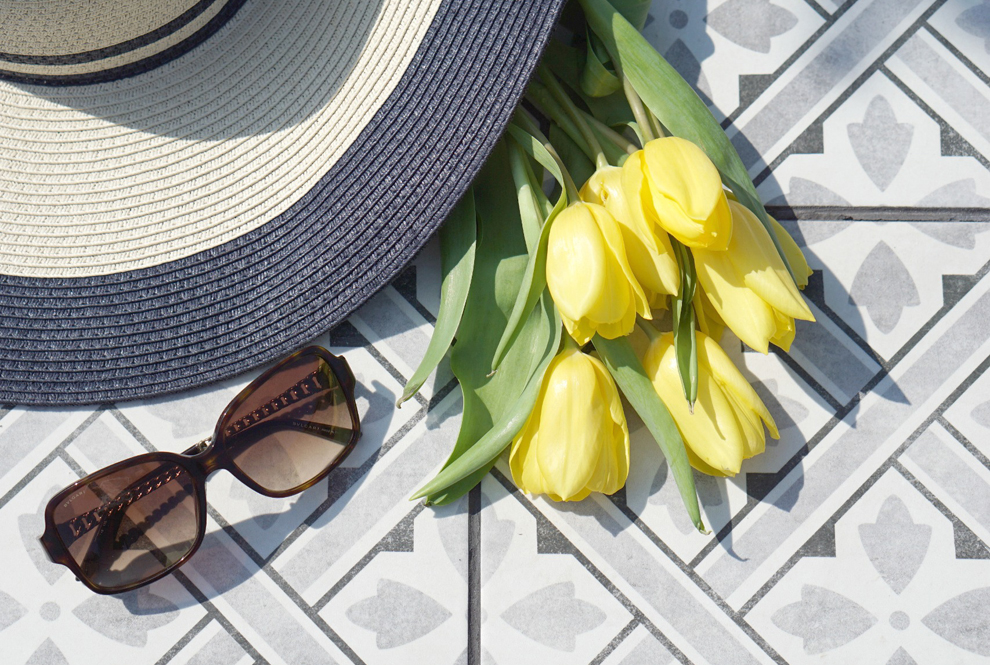 Transform that old piece of furniture with a little upcycling help... read more
We love a good upcycling project as we like seeing people give items a new lease of life in their home. When we saw this gorgeous upcycling project Sarah from Extraordinary Chaos created for British Ceramic Tile we knew we had to show all your lovely readers…
From the moment we moved into our little country house I knew I wanted to bring a little city chic into our home. I love mixing styles to create my own unique look.
One of my aims was to tile our front porch in pretty patterned tiles. Something modern yet timeless and as soon as I laid eyes on the Laura Ashley Heritage Collection, Mr Jones Charcoal Floor tiles at British Ceramic Tile, I knew they were the ones.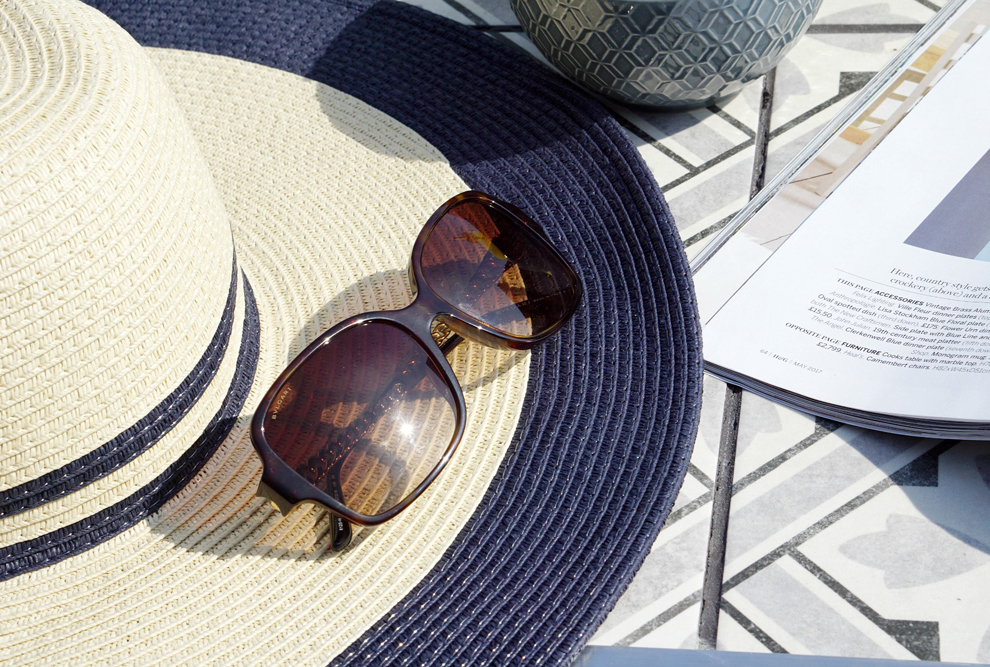 My Hubby was so relieved I had finally made my decision; he didn't understand my procrastination at all. I might have driven him a little mad, constantly looking, as nothing was right. And then I saw Mr Jones and I knew that was it.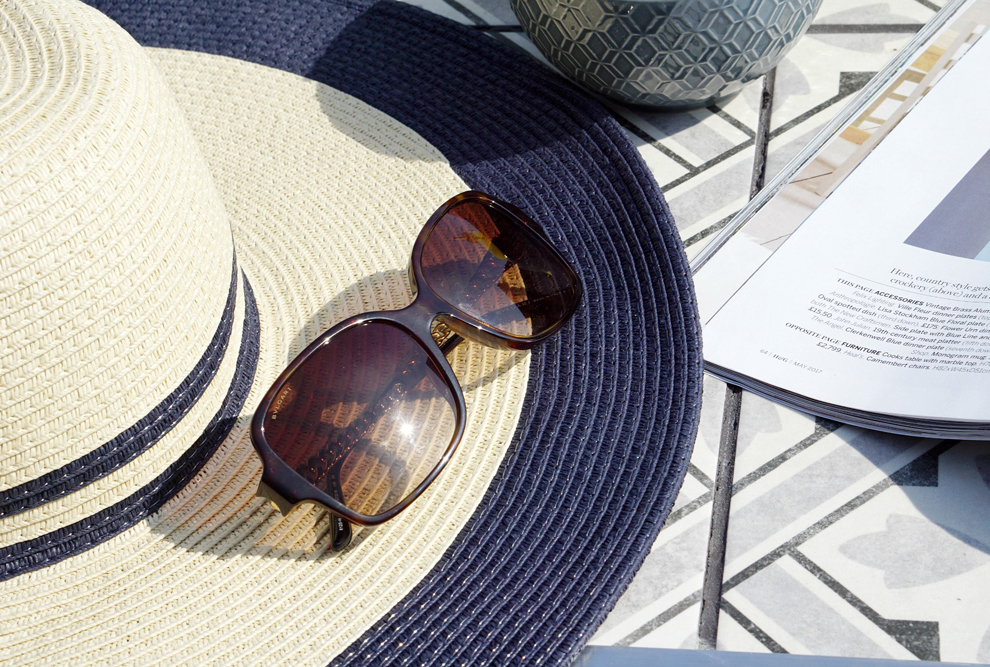 But when you are looking for a pretty and stylish floor that is the perfect welcome for visitors. And the right shade for instagramming shoes it has to be right.
However, once we had tiled our beautiful porch we had a little wastage. Mainly due to the fact that we wanted the tiles laid centrally. This meant lots of cutting and edges, so we ordered extra to allow for mistakes and did not have any.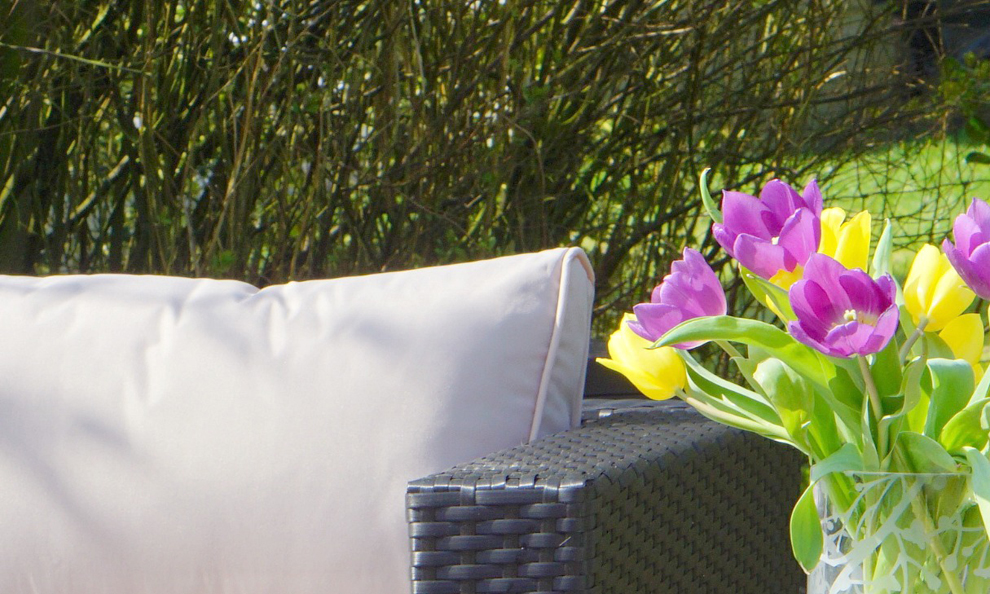 But thankfully we had the inspiration to up-cycle our garden table. I had never been a fan of the glass top of our table. Joe was always knocking his drinks over, as it was so slippy and as the table was light it was always getting knocked.
We decided to put our leftover tiles to use and make a new tabletop. Something stylish that matched the garden furniture yet was hard wearing. By creating a plywood table top and cutting metal edging strips to make and frame we were able to completely transform the table and the weight of the tiles meant that the table is now much sturdier. To see how Sarah achieved this look check out her step by step guide.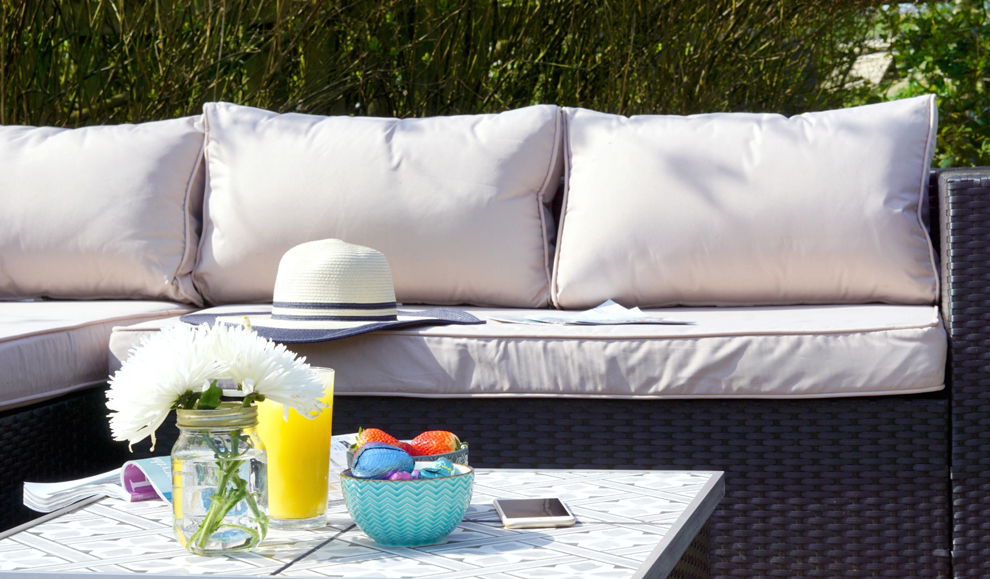 This quick and easy project was completed over a couple of evenings; we spend around an hour a day on it but had to wait for cement and glue to dry in-between each stage.
The thing I really love about up-cycling a piece of furniture it that you can do all to your own taste. And using leftover tiles and an unloved table you can create something new and different. We love the look so much we are now thinking we need an outdoor dining table to match!
Check out the entire range of Laura Ashley tiles from British Ceramic Tile here.
How fab does this table look? Do you have any Laura Ashley tiles in your home? Let us know below or on Twitter @LauraAshleyUK