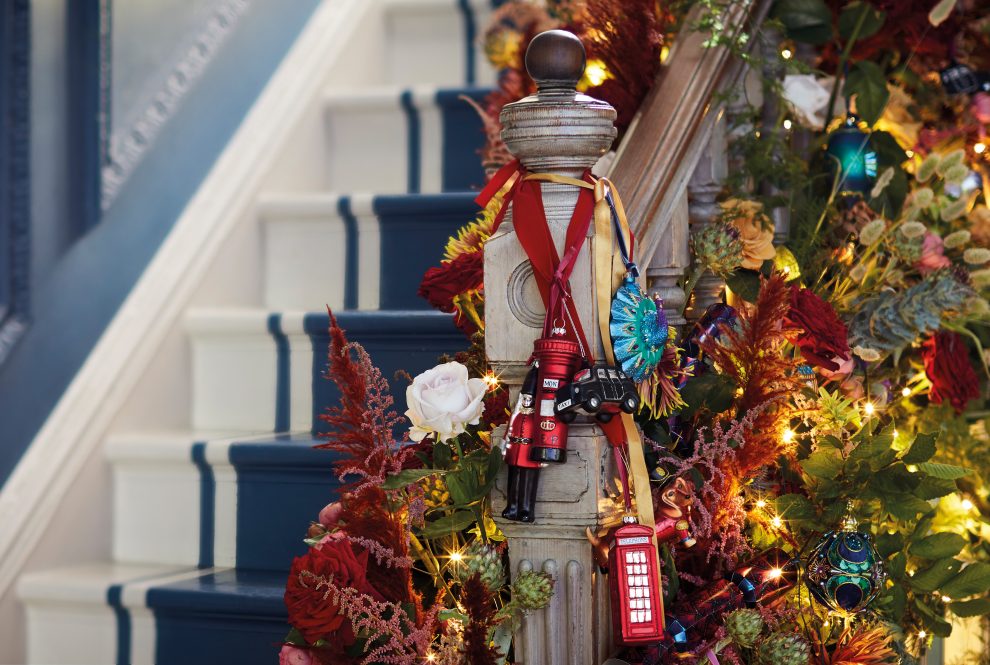 Deck your halls with our new Christmas range. read more
With the cooler weather now in full swing and Christmas just around the corner, November is the perfect time to start planning out your Christmas decor. While decorating a tree and hanging stockings by the fire are traditional ways to decorate your home; there are other great ideas you can use to add some festive cheer to your interior—that are not confined to the living room. By playing with colour and shifting your focus to other areas of the home you can create a yuletide home that will lift your spirit as soon as you step in the front door.
Using our new Christmas collection we have come up with some nifty ideas for changing up your display this year.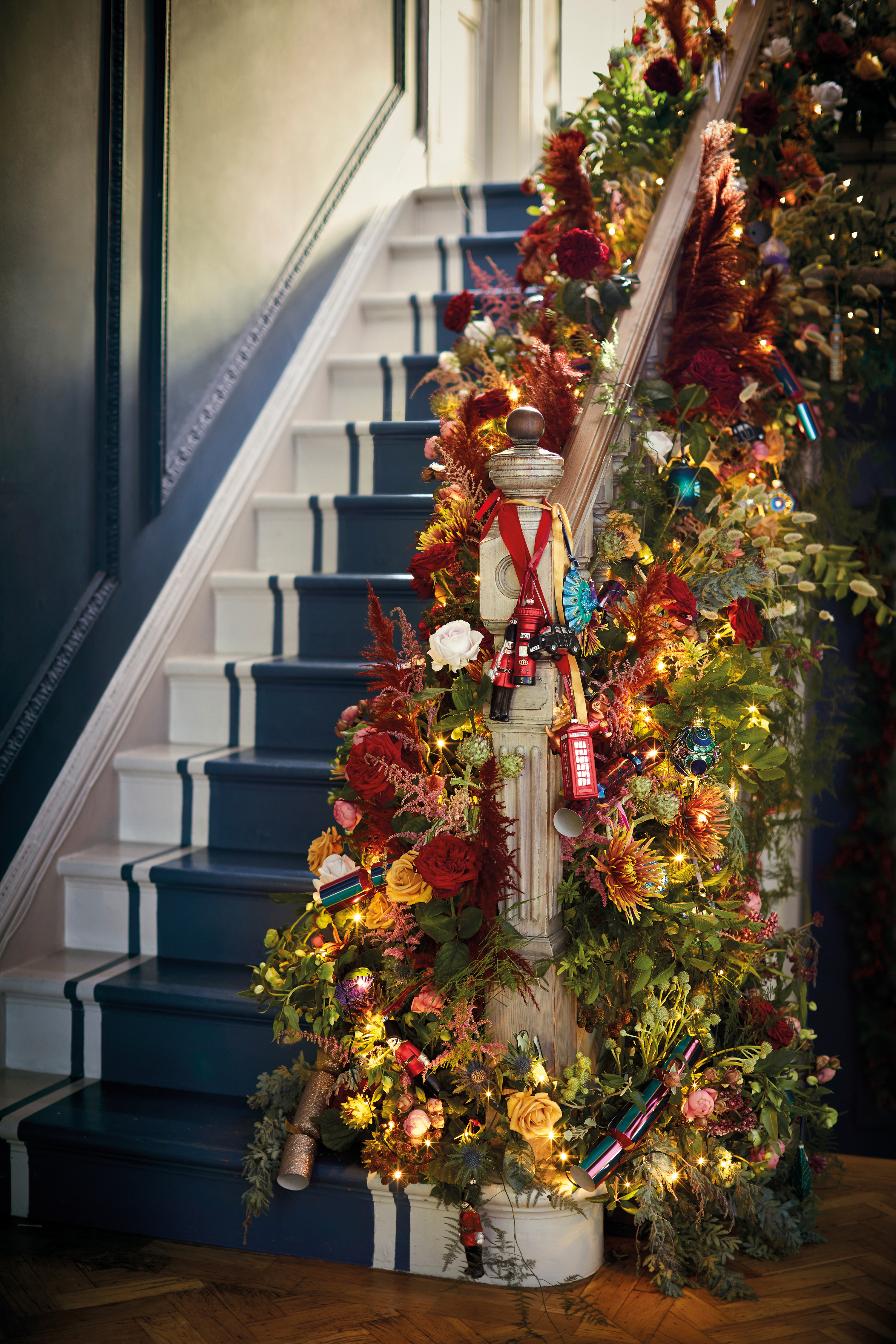 1. Deck the halls
When you think of a traditional Christmas, the tree is always the star of the room. If you are looking for a change or have some extra decorations to spare why not consider giving your hallway the full Christmas treatment with a stunning staircase makeover.
Your hallway is the first thing a guest sees when entering your home so it is the perfect area to add a bit of decorative flair to. To do this you can add wreaths to the walls, add free standing light ornaments at the foot of the staircase and add some decorations to the bannister of your staircase.
For a more traditional looking staircase add some LED garlands and decorative baubles. For a staircase that has a real 'wow' factor, why not use a combination of faux and real foliage to create a full staircase, highlighting the decorations and different colours with a set of sparkling fairy lights.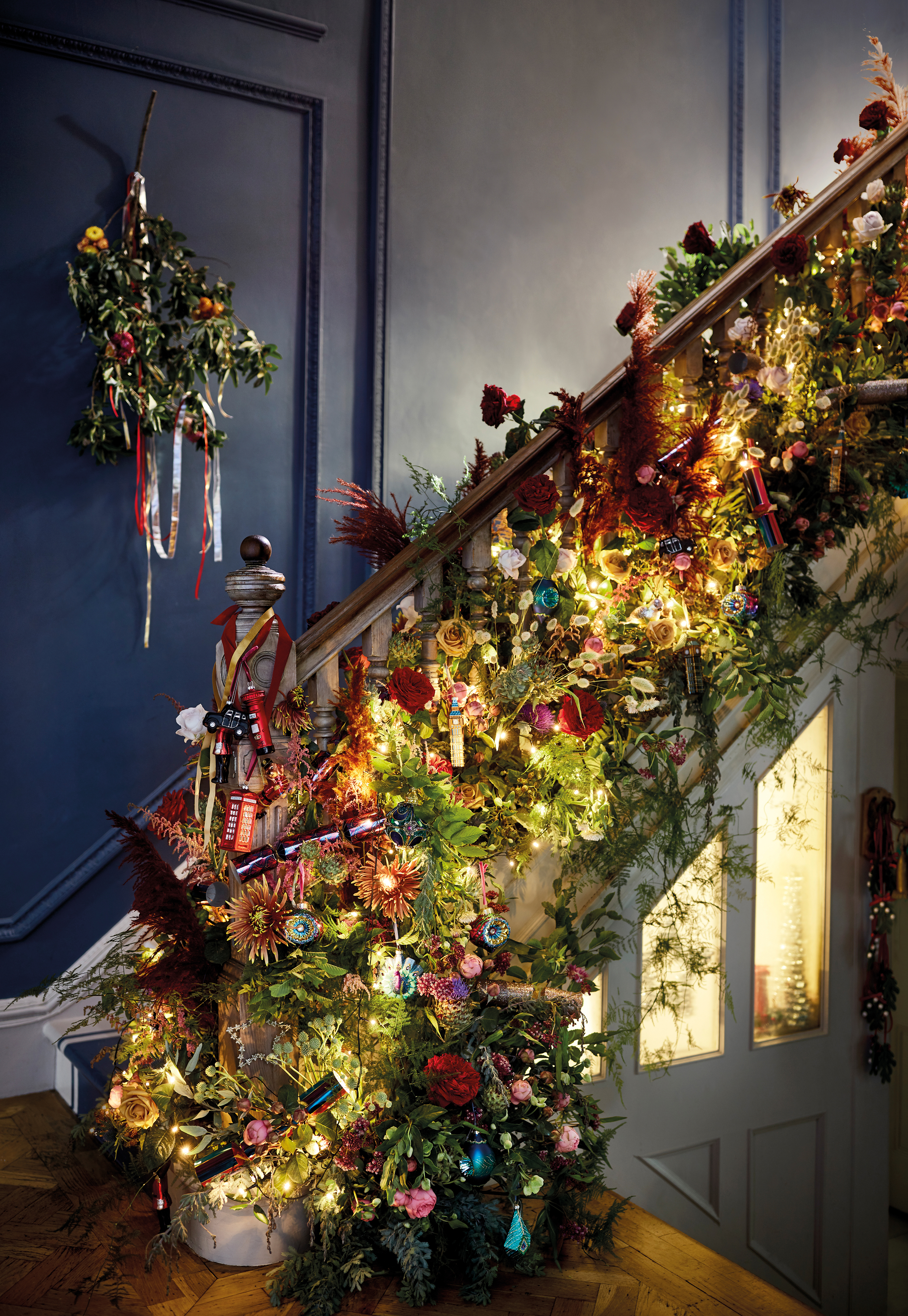 2. Go winter wonderland for a more modern look
To create a more modern looking Christmas display, opt for a palette of white paired with brass or silver metallic accents. A palette of neutrals including creams, whites, tans and browns will also give your Yuletide displays a more contemporary feel.
These colour combinations create a distinct winter wonderland feel that can be further highlighted by using cool or warm Christmas lights, brass or silver cutlery and metallic rimmed glassware.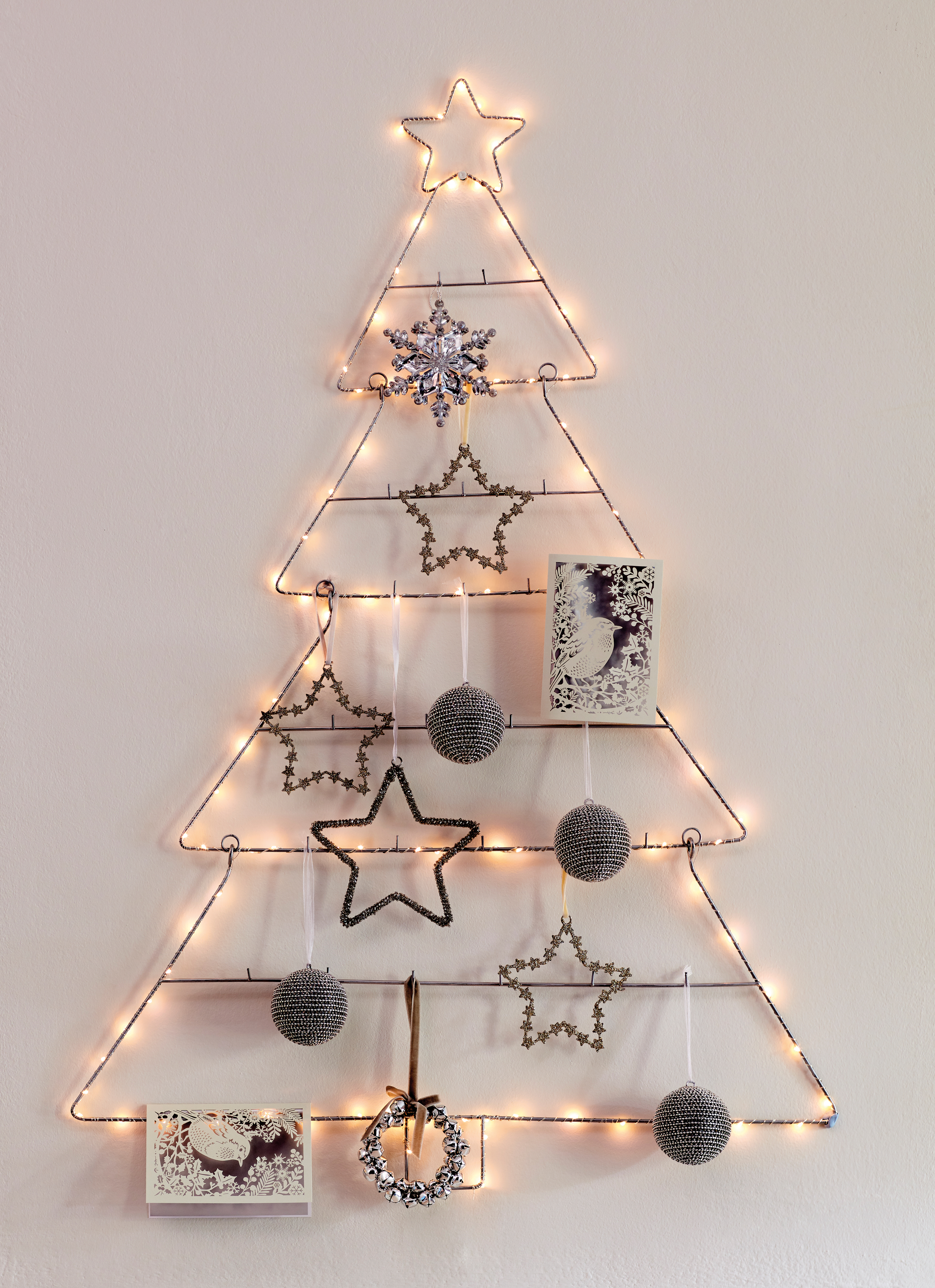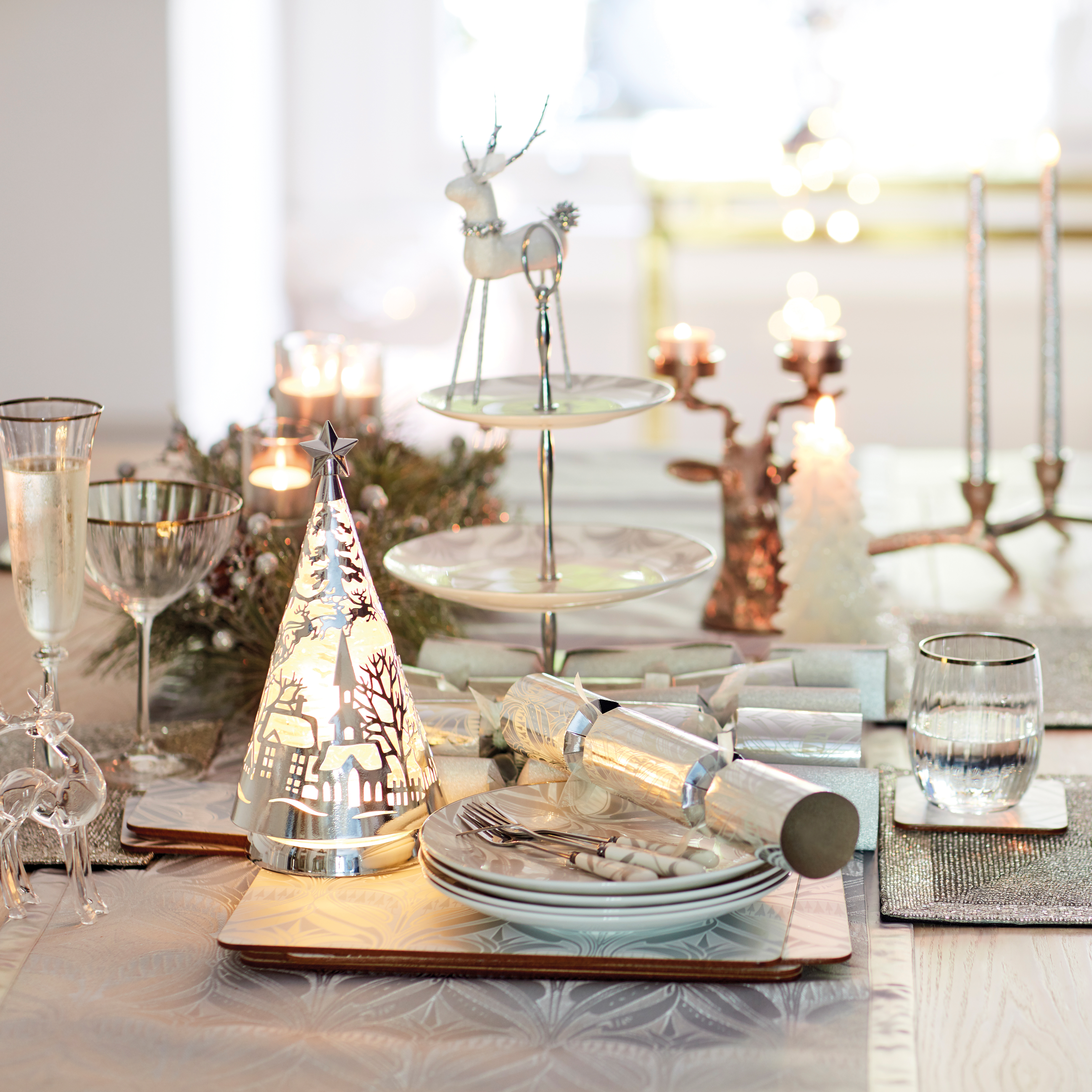 3. Don't be afraid to play with colour
When you think of a traditional Christmas palette—gold, red, silver and green are often the first things that come to mind. While these colours are surefire winners when it comes to festive decorating, don't be afraid to play with colour to create your own unique festive display.
Why not try a peacock style colour palette for impact—deep purple and blues against hues of traditional colours like deep red and gold can create an opulent, bejewelled festive look that your guests are sure to fall in love with.
4. Add a bit of character
Adding a bit of interest to your Christmas display though themed ornanments is a great way to make it unique; this can be especially fun if you have small children. From stunning snow-globes to Christmas character decorations, themed items are the perfect way to give your displays an individual flair. If you have a Christmas character ornament that is a personal favourite, you can use this to draw on for your Christmas colour palette and decorating.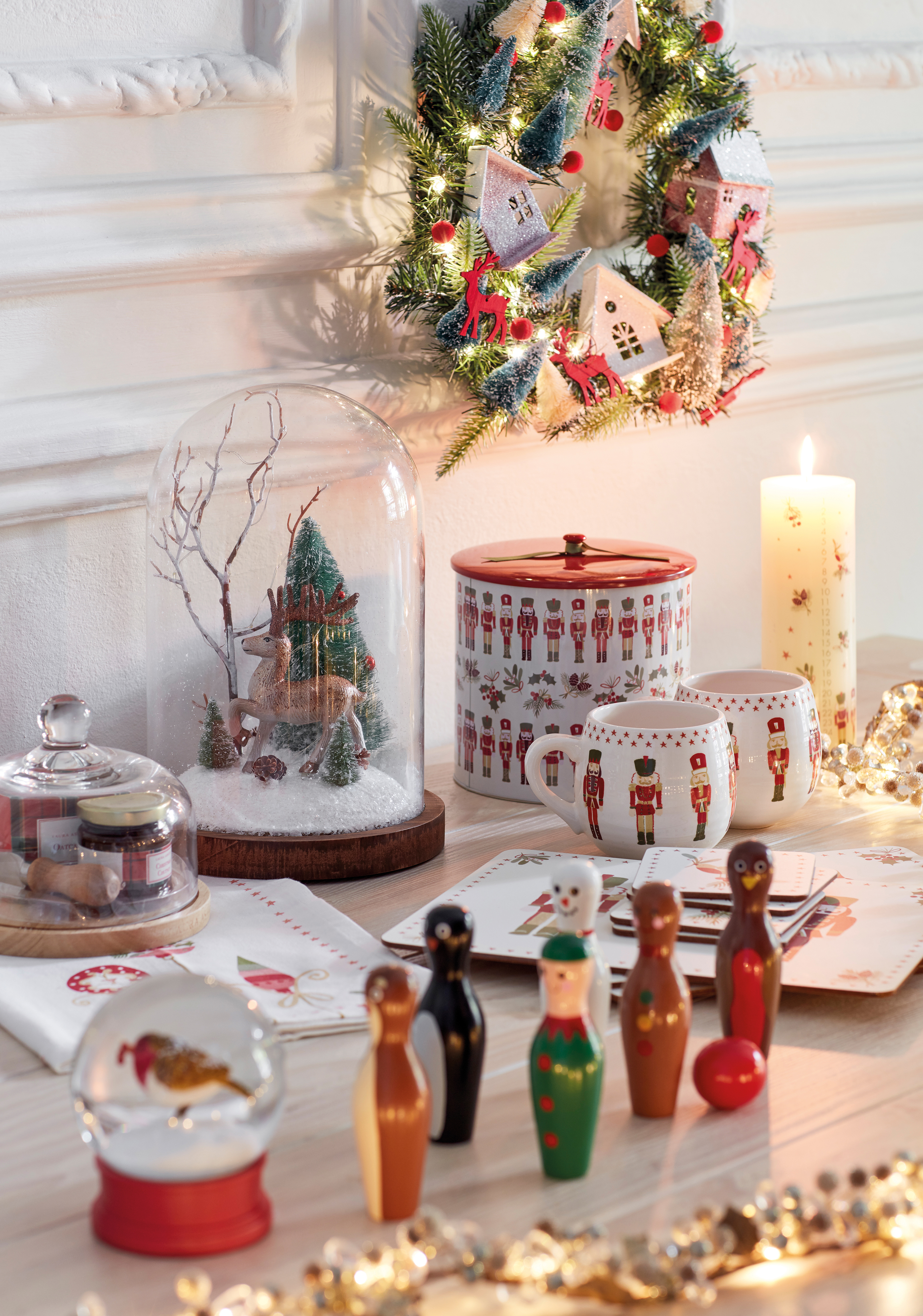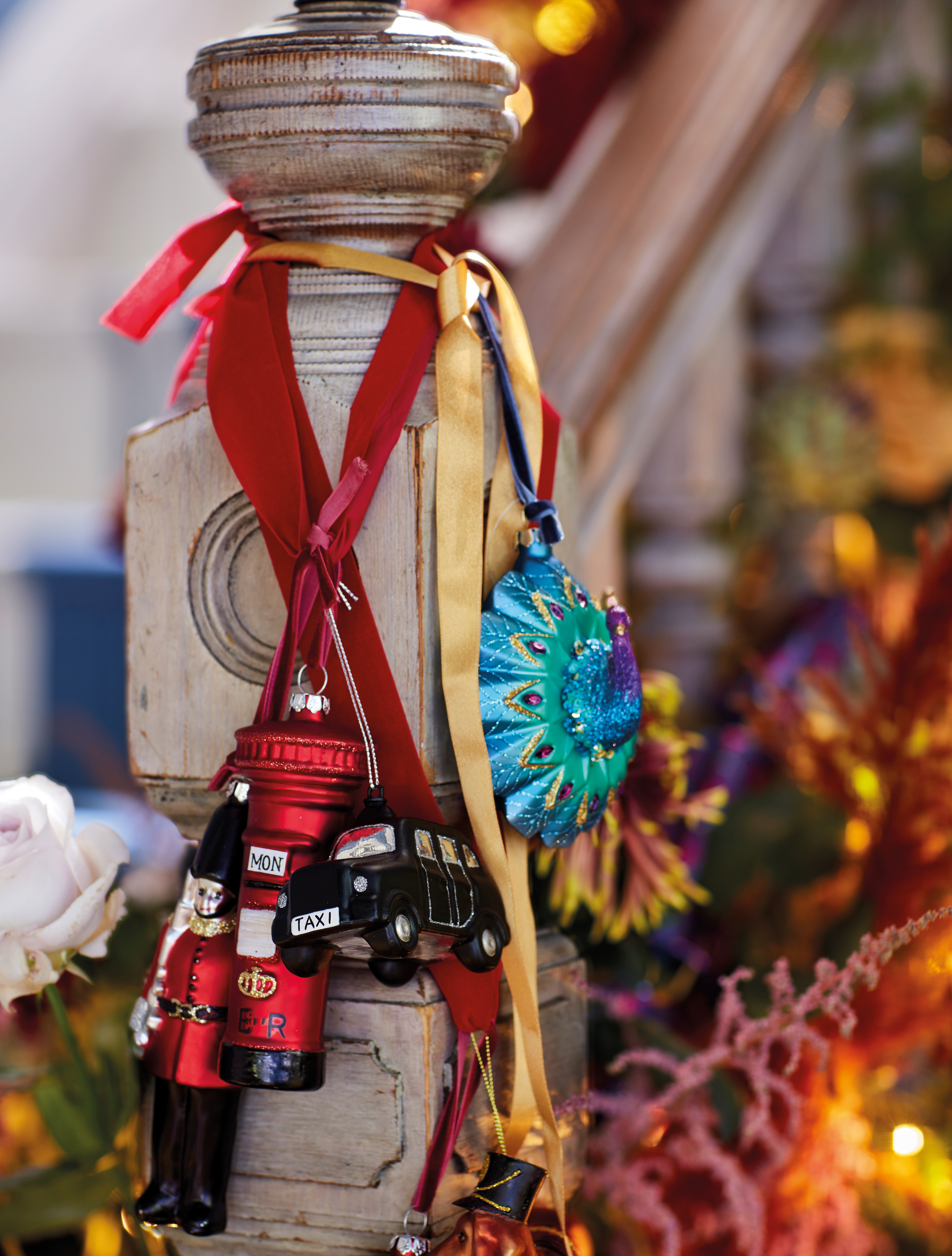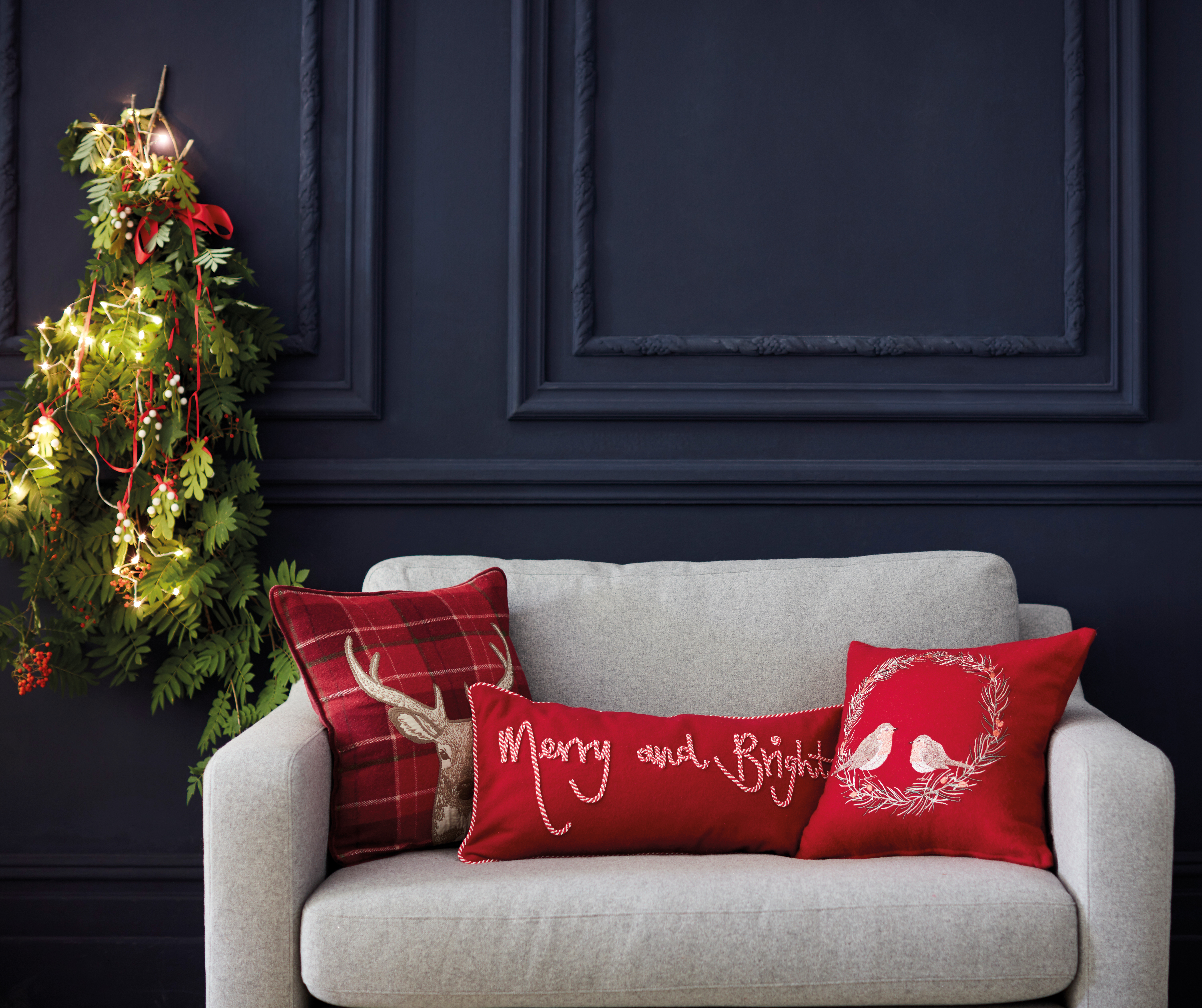 5. Work with contrast for a striking Christmas look
Dark blue has been one of the standout paint colours this year for interior decorating but is not a colour that is traditionally used around the festive period. To make the most of this stunning hue, clash it against traditional seasonal colours from the opposite side of the colour wheel for a beautiful festive look that is striking and contemporary.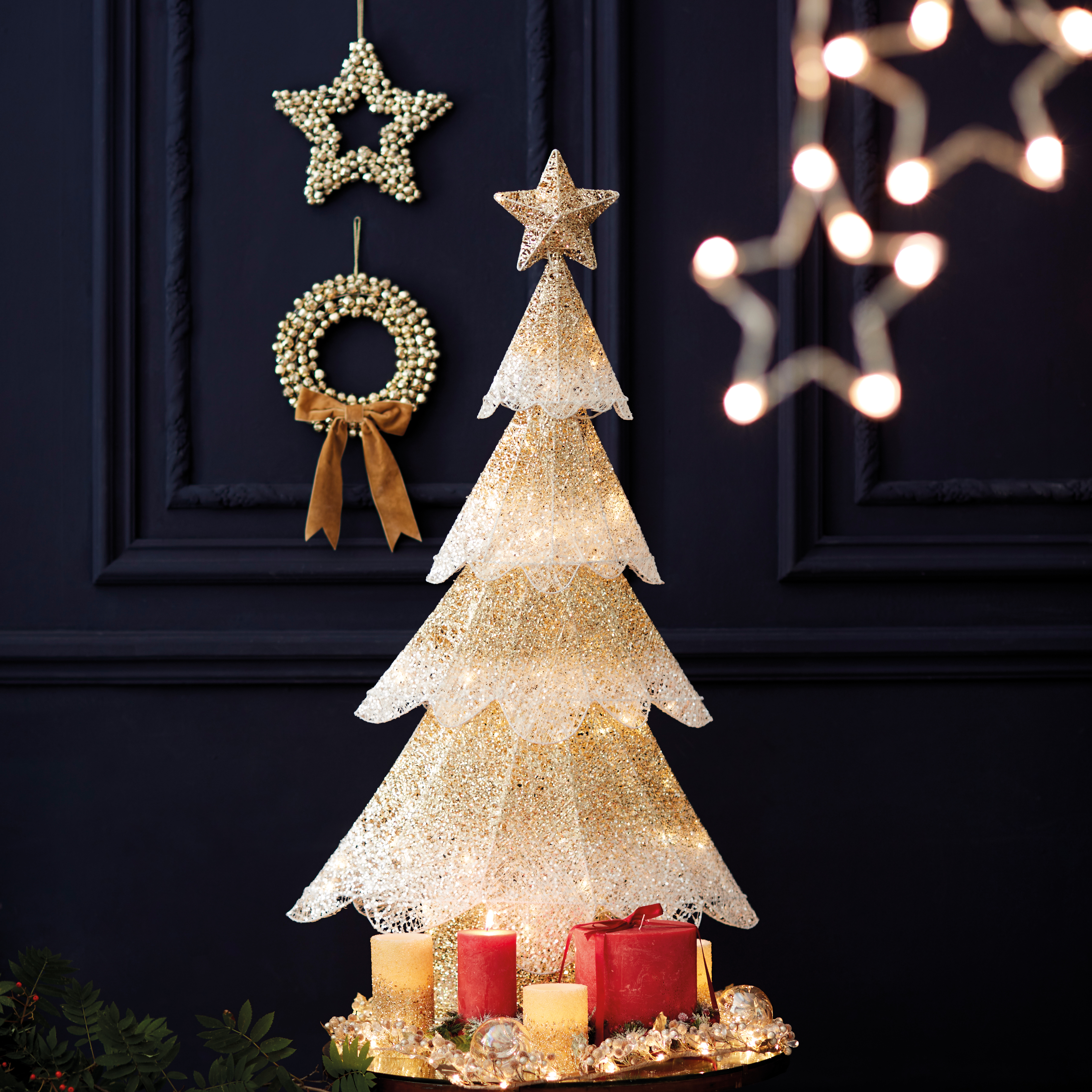 All products used in the above imagery are from our new Laura Ashley Christmas Collection. View the full collection in our Christmas Shop.
What do you think of our new festive collection? Let us know in the comments below.