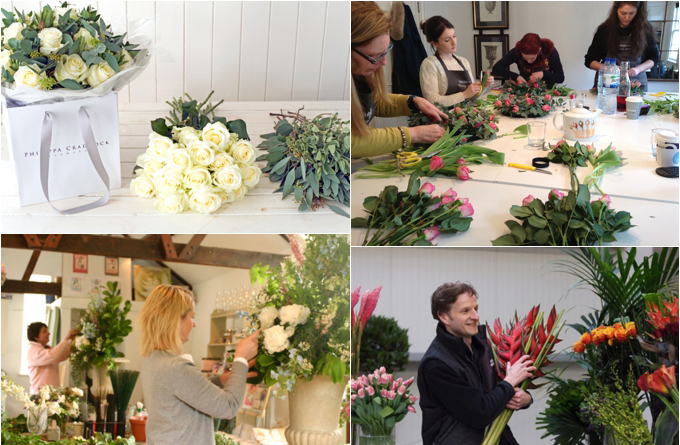 Our second instalment of floristry schools UK! Your new spring hobby? read more
A few weeks ago Rona from flower-inspired blog Flowerona shared her London Floristry School Guide. To kick off the beginning of April and the first signs of spring, Rona has now rounded up her regional flower school picks across the rest of the UK. This could be your calling to take a delightful new hobby and dip your toe into the world of floristry…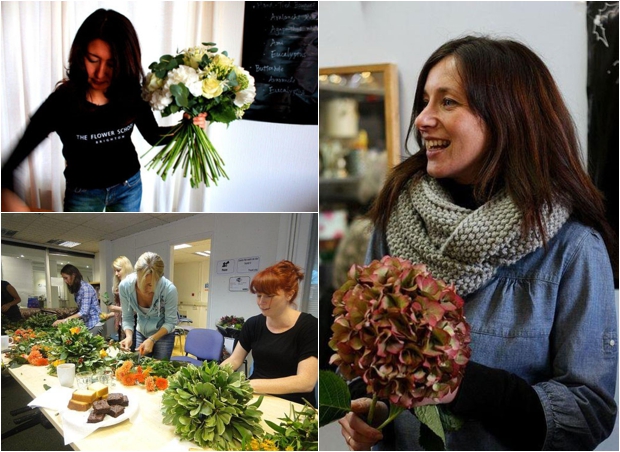 Whether you are an absolute beginner or have had previous experience, The Flower School Brighton offers something for everyone who has an interest in flowers and floristry.
They run a range of workshops from a one day Introduction to Floristry to a more detailed six week evening course.
Their workshops attract people of all ages, with some students travelling from as far afield as Norfolk and the Isle of Wight.
G Lily Flower School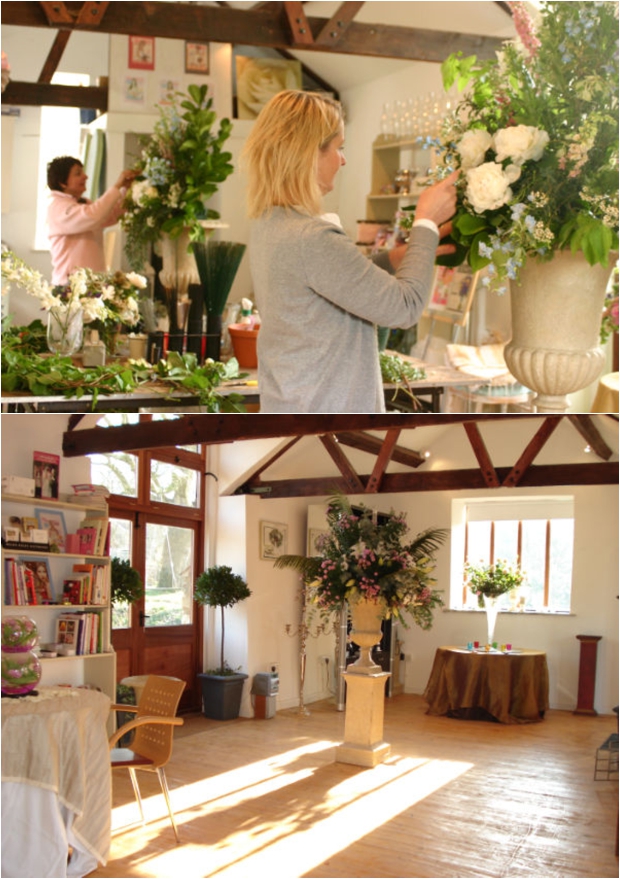 Based in Somerset, the G Lily Flower School is run by Sabine Darrall.
Sabine runs a range of courses focussing specifically on wedding flowers and décor.  You can choose from a five day bespoke career course to a range of one day workshops plus masterclasses to create your own course.
In June, Sabine will be running her first 2 week professional course. She'll be including field trips to a venue, cutting garden and wholesaler, decorating a real church, a venue and creating a styled shoot.  Bridal work and reception flowers are also included along with a business day.
Mood Flowers Flower School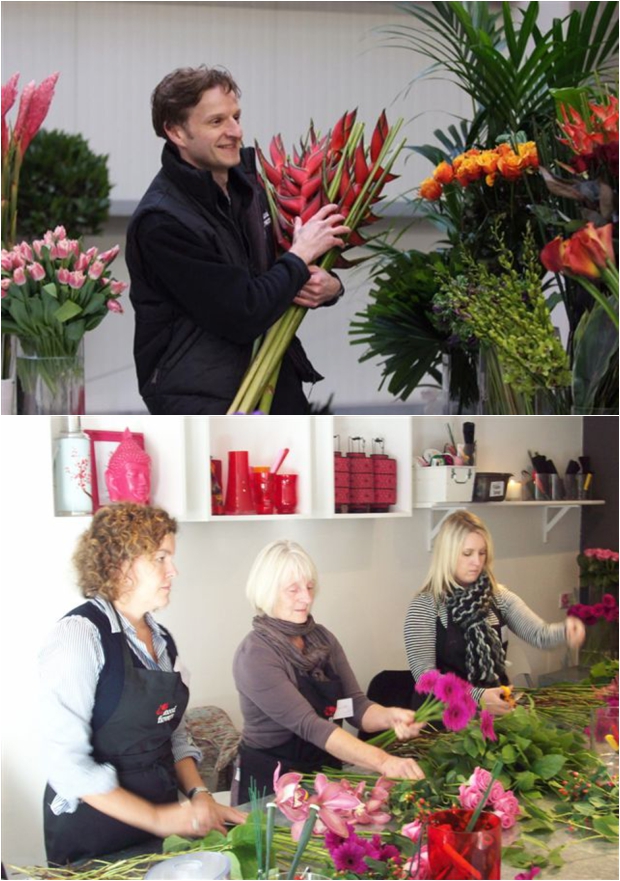 The Flower School at Mood Flowers in Glasgow, run by Nick Priestly, was established in 2008.
The school is an integral part of their work studio offering students an insight into their day-to-day work, as well as an inspiring environment to work in.
Half day and fully day classes are offered, all of which are topic specific, for example, Hand-Tied Bouquets and Flowers for the Home.
In the past two years they've developed their professional classes. These are designed for students looking to kick start a career in floristry or for those with established businesses looking to learn some of the Mood Flowers magic. The One Week Career Course and the Two Day Wedding Flowers Course both run twice a year.
Philippa Craddock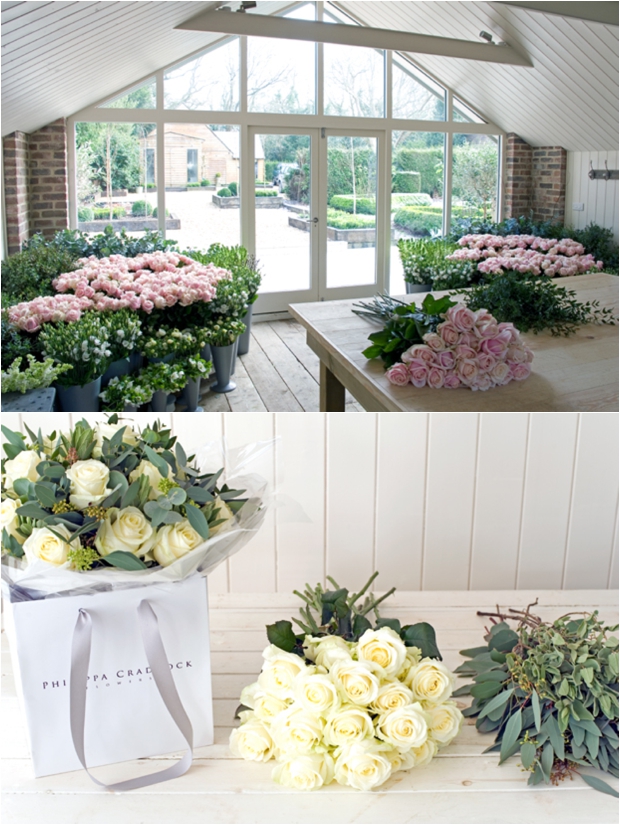 Philippa Craddock's Flower School is based in Philippa's bright studio in the heart of the Sussex countryside and just one hour from London.
The courses have been designed to offer absolute beginners, enthusiastic amateurs and even florists looking to catch up on new trends in floristry, classes in an informal setting.
Courses include Introduction to Floristry, Entertaining at Home, The Perfect Hand Tied Bunch and Simple Bridal Flowers.
Students have the opportunity to learn the necessary know-hows and through practical and easy to follow demonstrations, create their own designs to take home.
Sarah Raven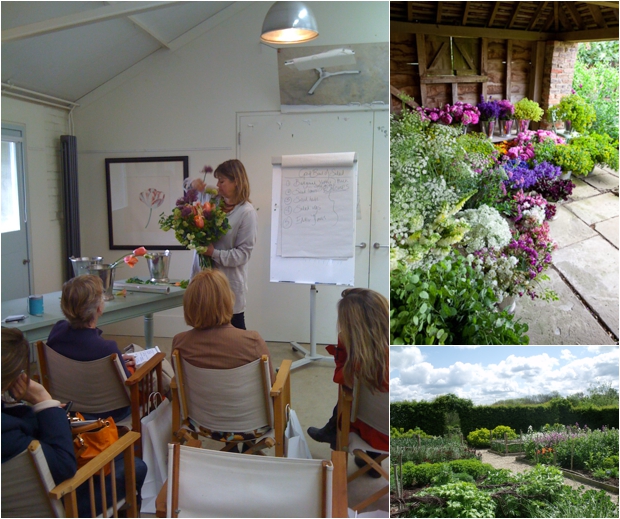 Based at Perch Hill near Robertsbridge in East Sussex, Sarah Raven runs floristry courses for beginners as well as those looking to grow their own cut flowers, and for those looking to do their own wedding flowers.
Each of the courses is taught by Sarah, and includes a two course lunch with ingredients from the gardens.
In April, a Spring Flower Festival will be taking place at Perch Hill. Attendees will see the school full of flowers and arrangements of all the very best things from the garden in spring.
Sarah will also give a talk on how to make flowers last as long as possible, followed by a flowery garden tour.
Sussex Flower School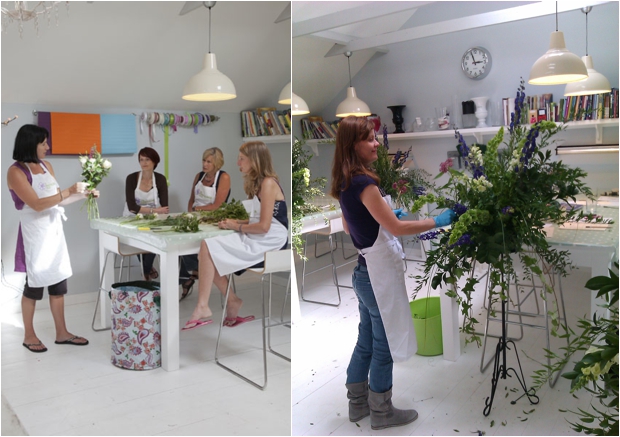 The Sussex Flower School based in the rural Sussex village of East Hoathly runs floristry courses to suit everybody from complete beginners to up-skilling professionals
Their aim is to provide exactly what their students require, whether it be a one to one class on how to do a wired shower bouquet, a fun day out with the girls or a longer course to retrain as a florist.
There are many days to choose from such as Hand Tied Bouquets, The Perfect Pedestal, Mother's Day Flowers, Vintage Flowers.  And they also run days on growing your own flowers, sugarcraft and willow weaving.
Tallulah Rose Flower School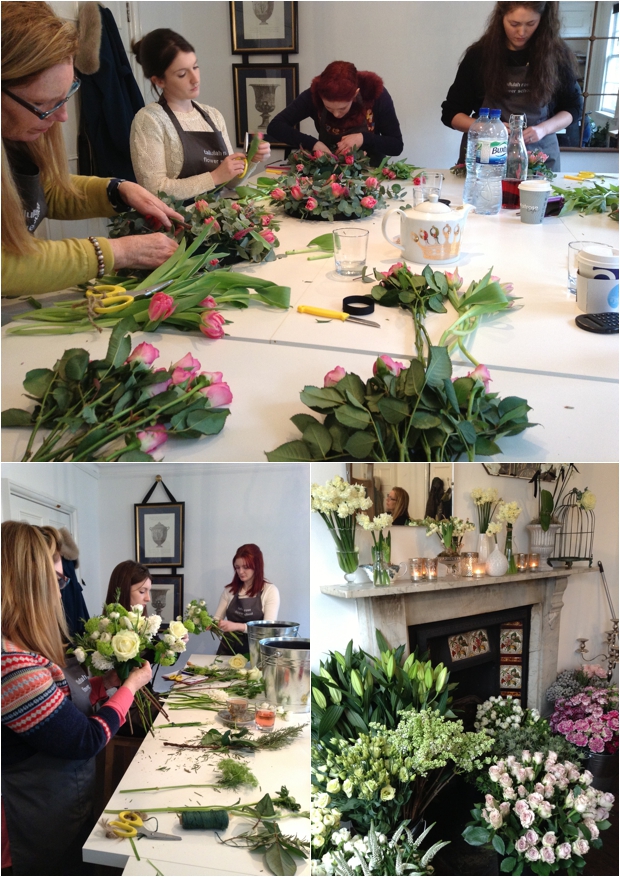 The Tallulah Rose Flower School is situated in the heart of the beautiful city of Bath.
Run by Rachel Wardley, the school offers courses primarily for those interested in entering into the world of floristry.
They include four week career courses, bespoke courses and refresher courses for florists in need of new inspiration, revised technical skills or perhaps a boost to their business skills.
There are also one day courses for you to learn the skills of the hand-tied bouquet, tablecentre arrangements, an introduction to wiring and DIY bridal flowers.
So, I hope you've enjoyed reading my blog post and that it's given you a little taster of the types of floristry courses on offer. The schools included in the post are simply a selection of some of the places in the UK where you can learn floristry. Now, which one are you going to choose to sign up for?
Flowerona (www.flowerona.com)