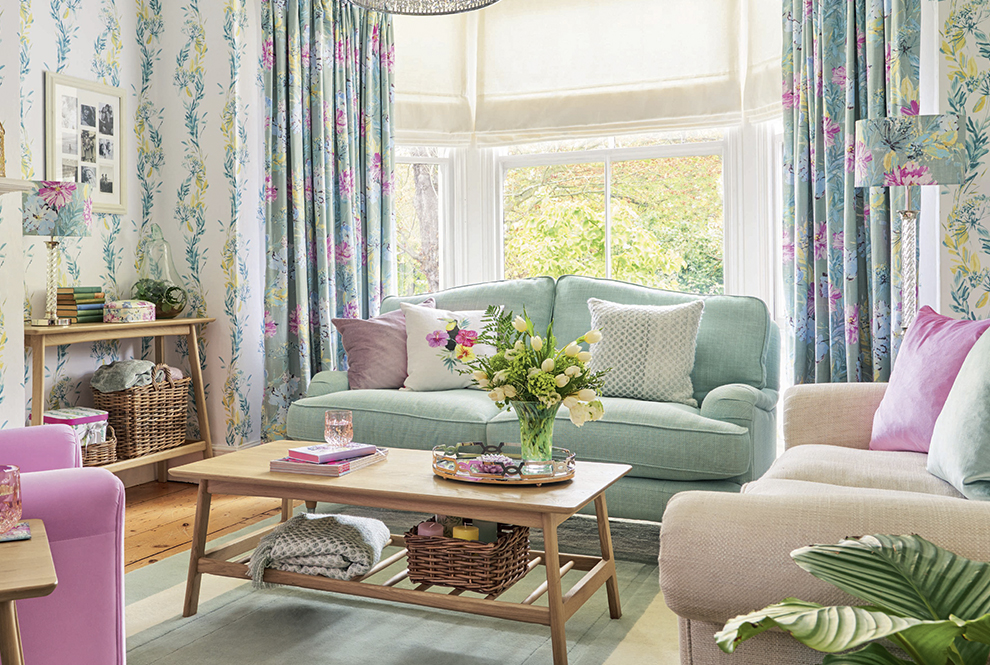 Our new SS19 collection, Floral Courtyard is a fun and wildly beautiful range read more
The weather outside might be cold, but there's nothing a touch of tropical decorating can't liven up. In our new SS19 home collection, Floral Courtyard, you'll find a wealth of bright colours, bold prints and playful accessories too good not to buy this season. It's a seriously fun range, with wildly beautiful prints and luxurious fabrics fit for every space.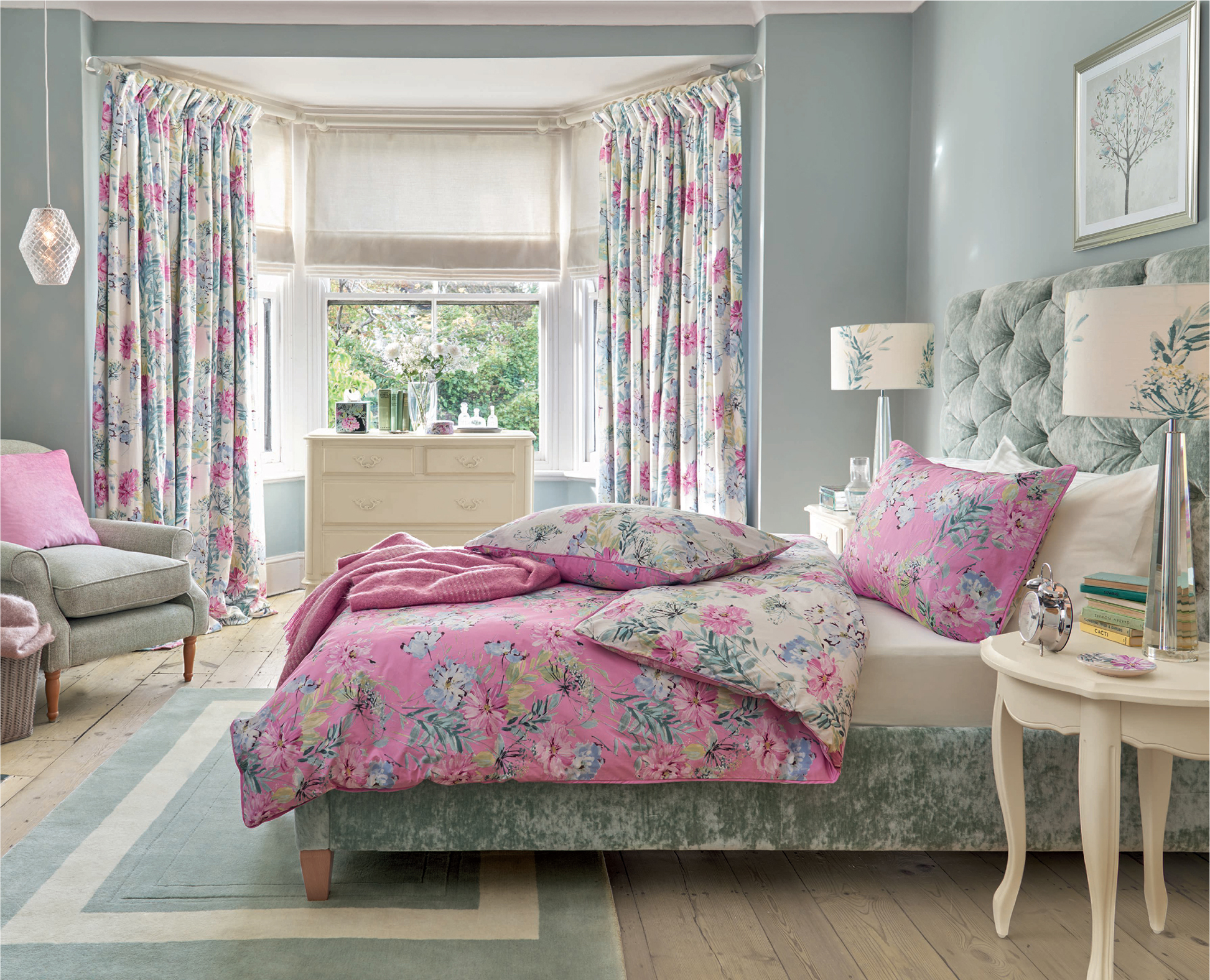 Tropical decorating tips
Bright and playful decorating ideas are at the forefront of our standout SS19 collection, Floral Courtyard. Here, you'll find beautiful bursts of fuchsia, pops of teal and a stellar floral wallpaper print that looks as pretty as a warm summer's day. The key to bringing the outdoors in through tropical prints is to not be afraid when decorating. While it might be daunting to clash colours all at once, doing so will elevate your space with character and style. How brilliant to lighten up your home even during the winter months. Colourful, tropical interiors are sure to lift any mood, whatever the weather outside might be.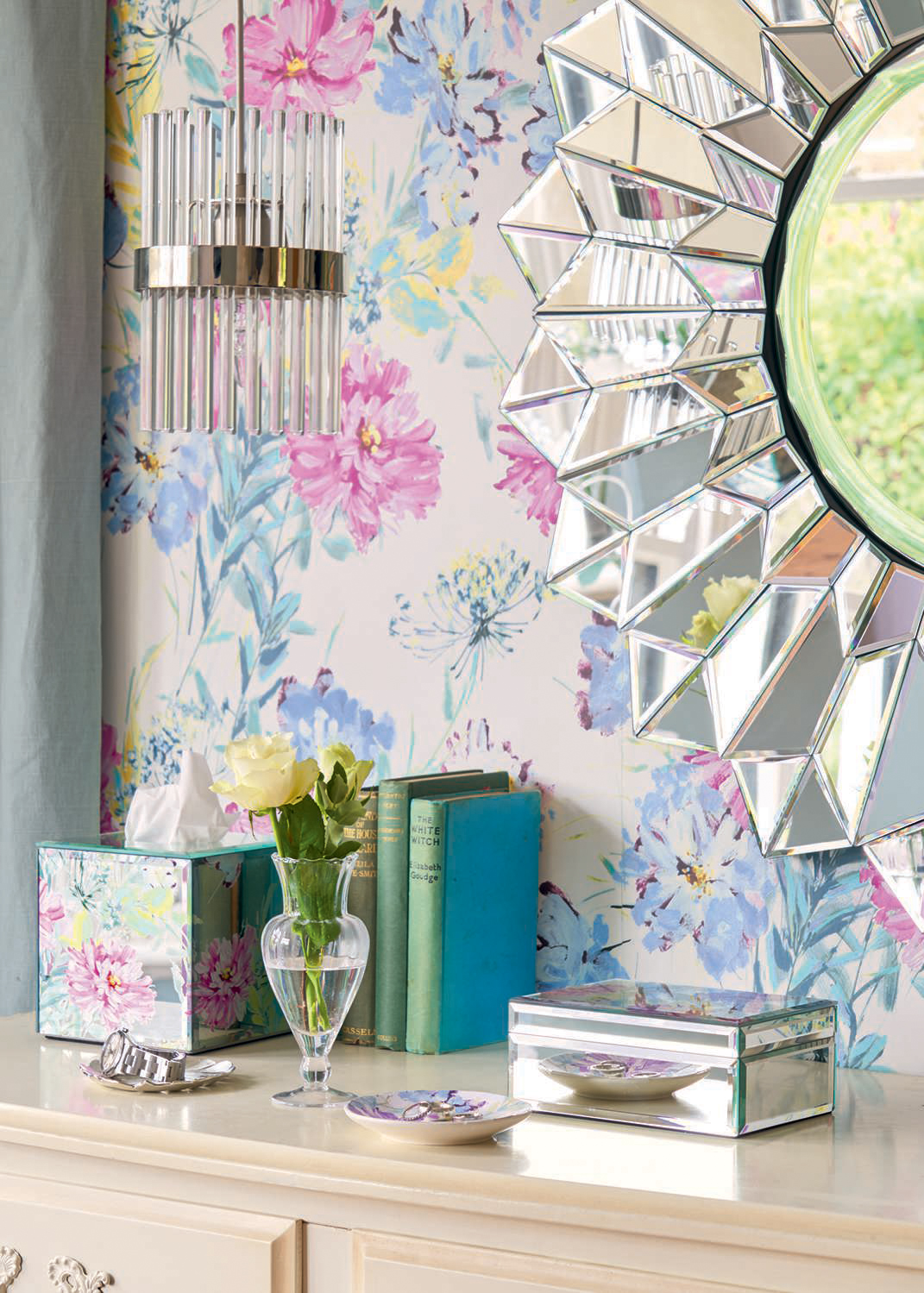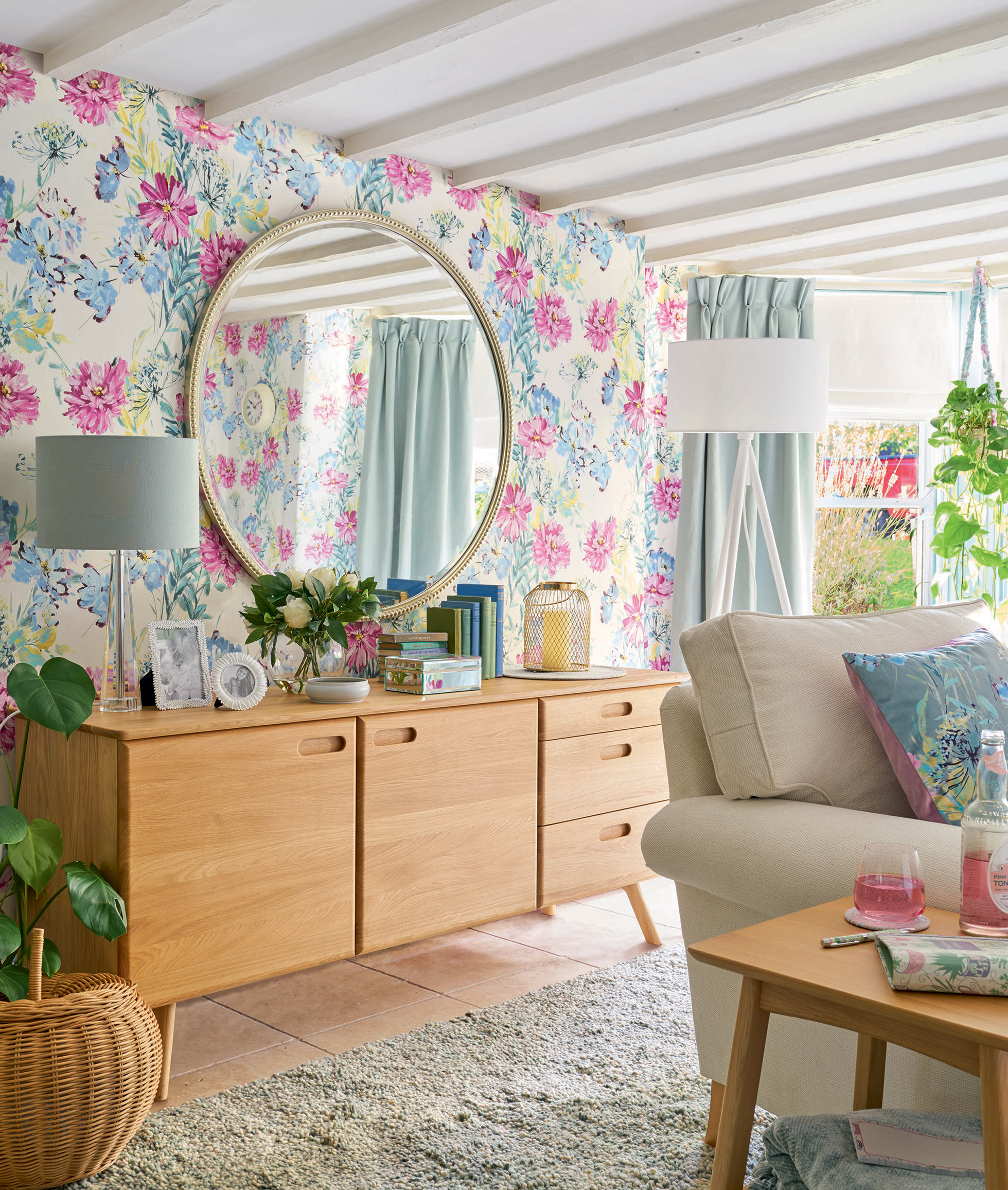 Plan before you start
It's often easy to get carried away with buying new exciting accessories and furniture items that have caught your eye before actually planning how they will all look together. When opting for something as standout as the tropical interior trend, be smart with your scheme before you start. What wallpaper will you go for? Will the accessories compliment your furniture? Which colour palette will you choose? There are a plethora of questions to consider before you start stripping old paint and hanging new wallpaper. Plan the mood of the room first. If you've got young children, bring practical furniture pieces and clever storage hacks in at the top of your list. Then begin testing paint samples and strips of wallpaper. From artwork to lampshades, rugs and even scatter cushions, see what styles would work best together and begin designing your dream room.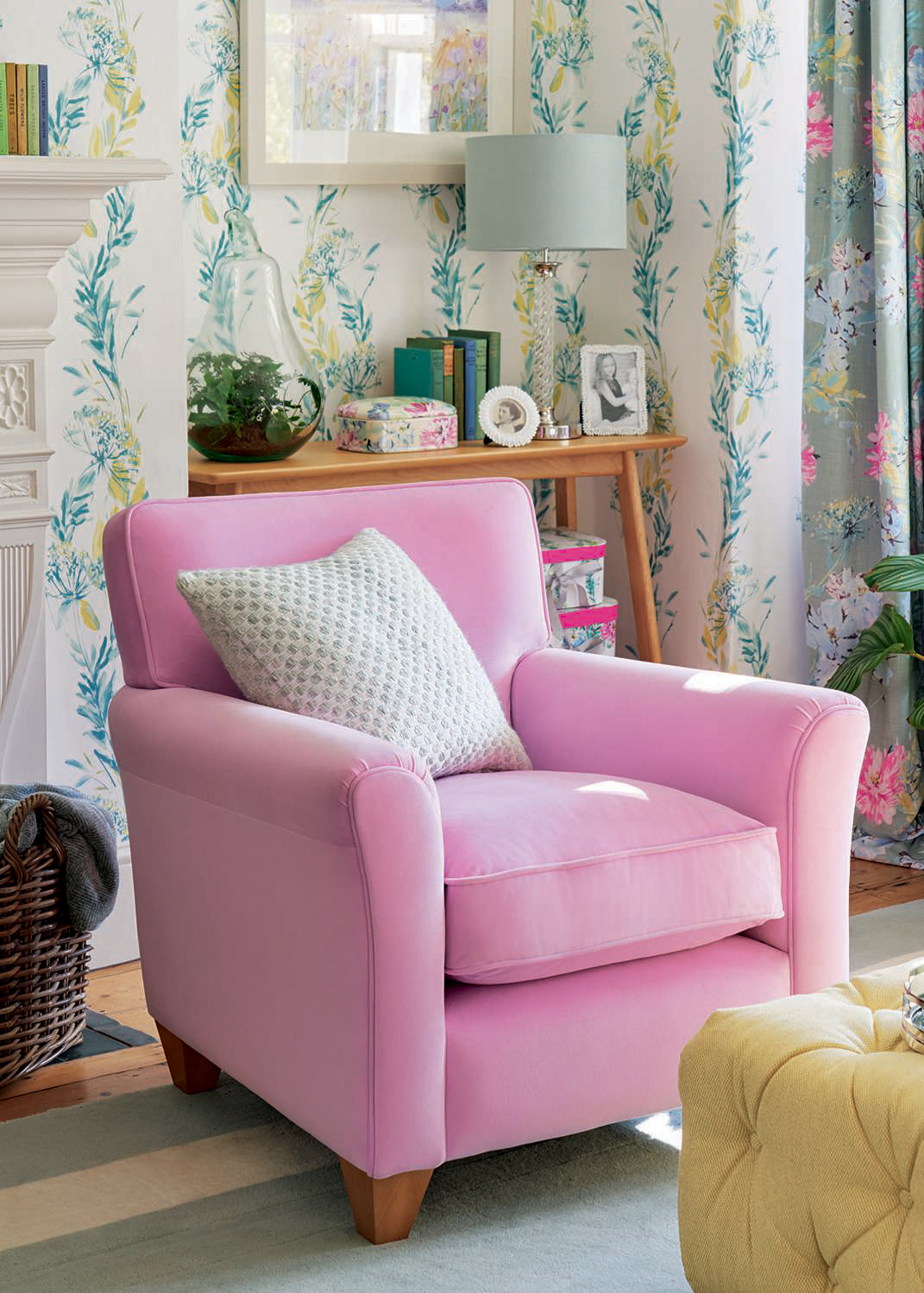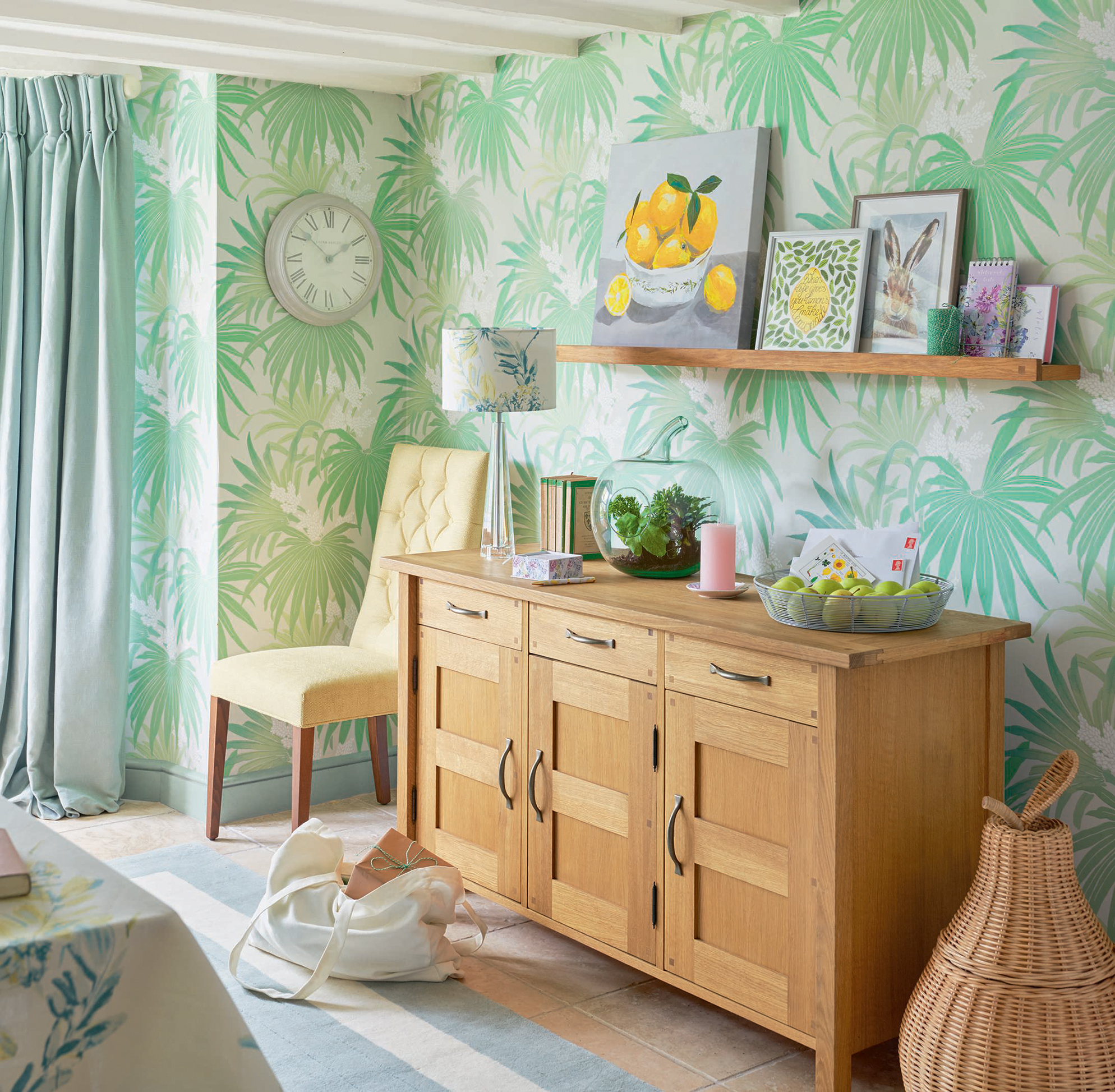 Don't be afraid to embrace colour
The key to tropical decorating is achieved by not being afraid to embrace the most vibrant of hues. Think lively fresh greens, pops of sunflower yellow, blue and deeps shades of delicious pink all intertwined together. There's nothing to be afraid of here. And our new SS19 collection is the best place to turn to for inspiration when considering a revamp as bright and beautiful as this. Whether you just want to enliven your space with super-duper new accessories or want an entire room relift, there is something here for everyone to have some fun with.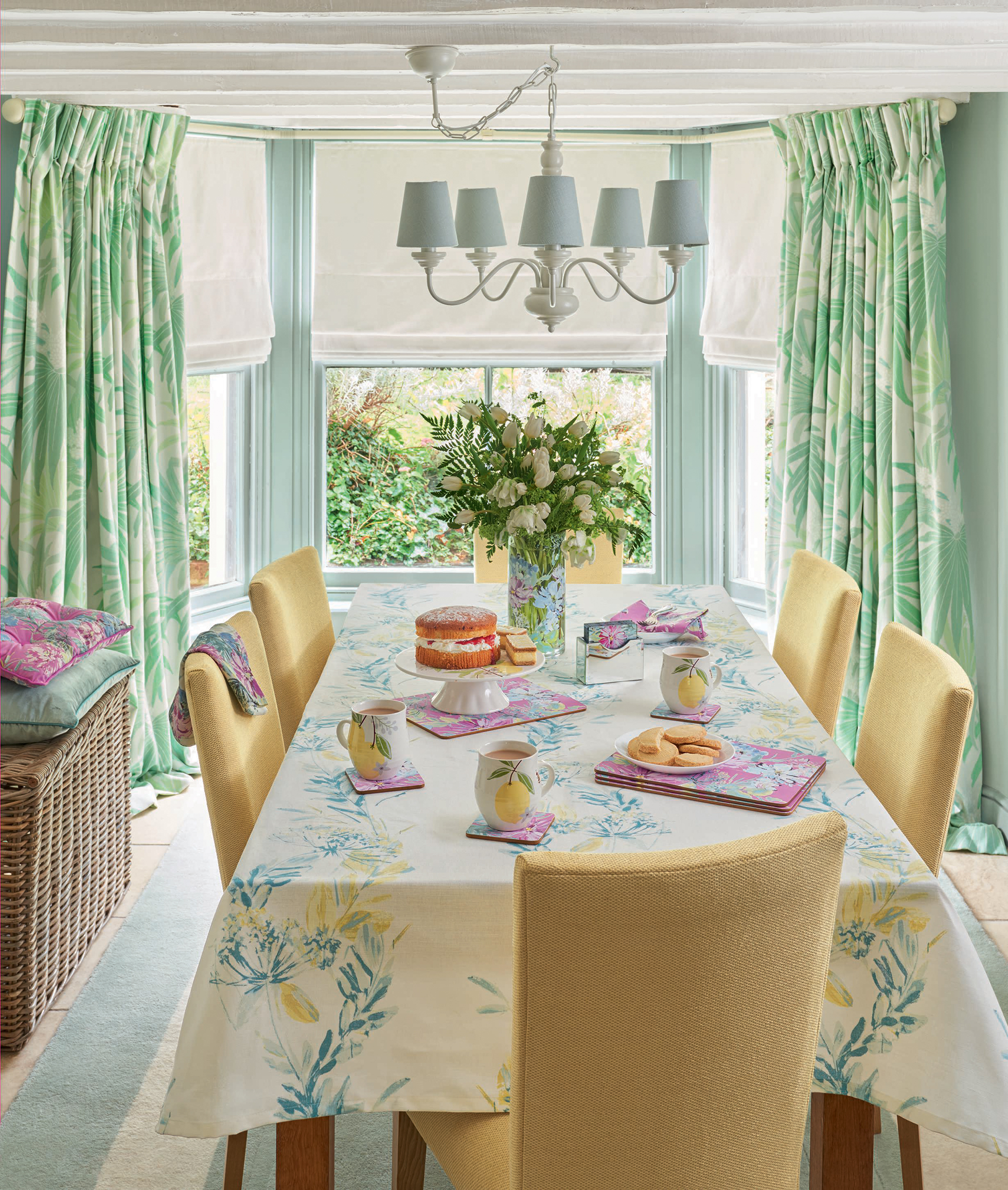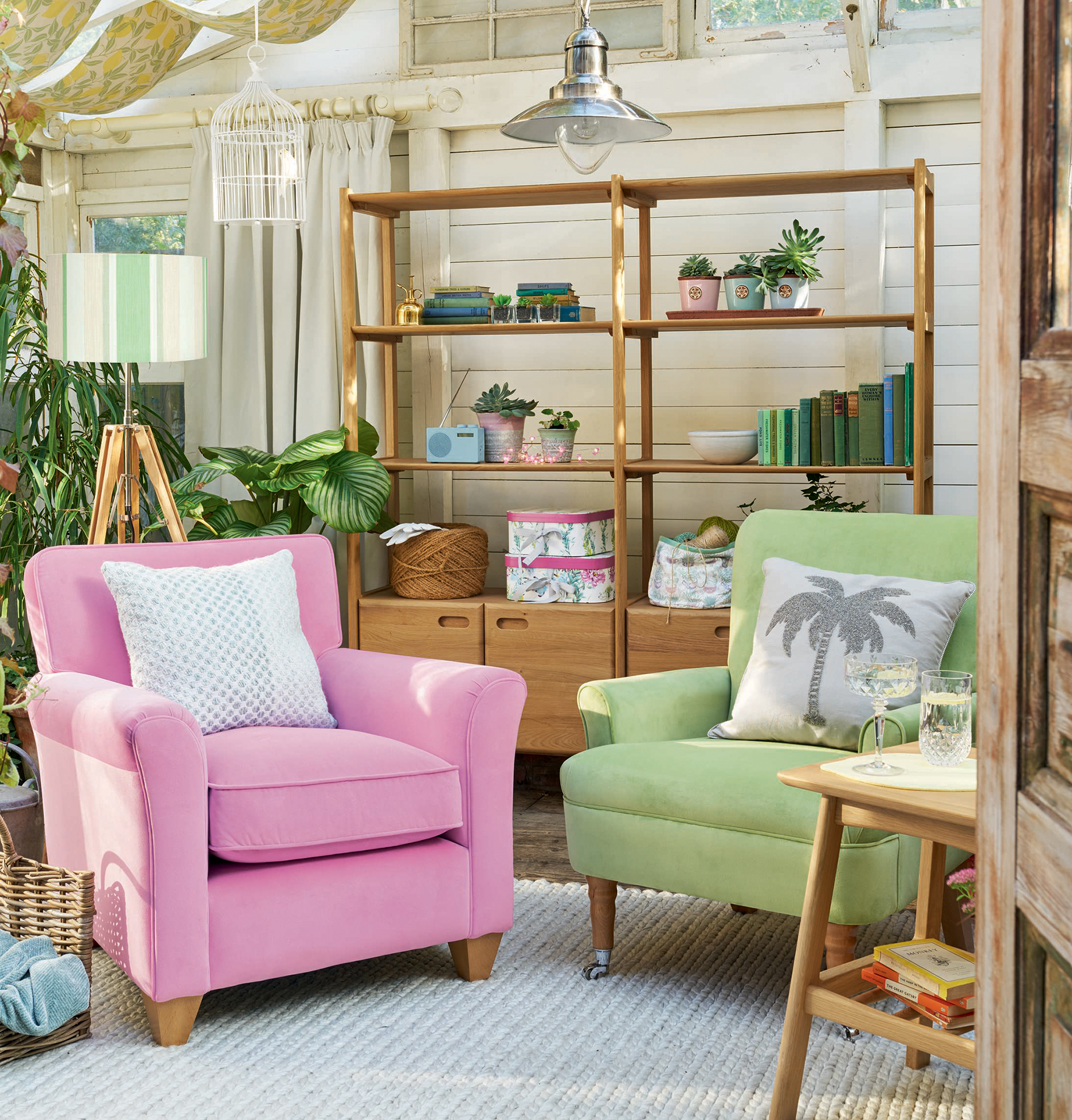 What do you love most about these tropical decorating ideas? Let us know in the comments below.