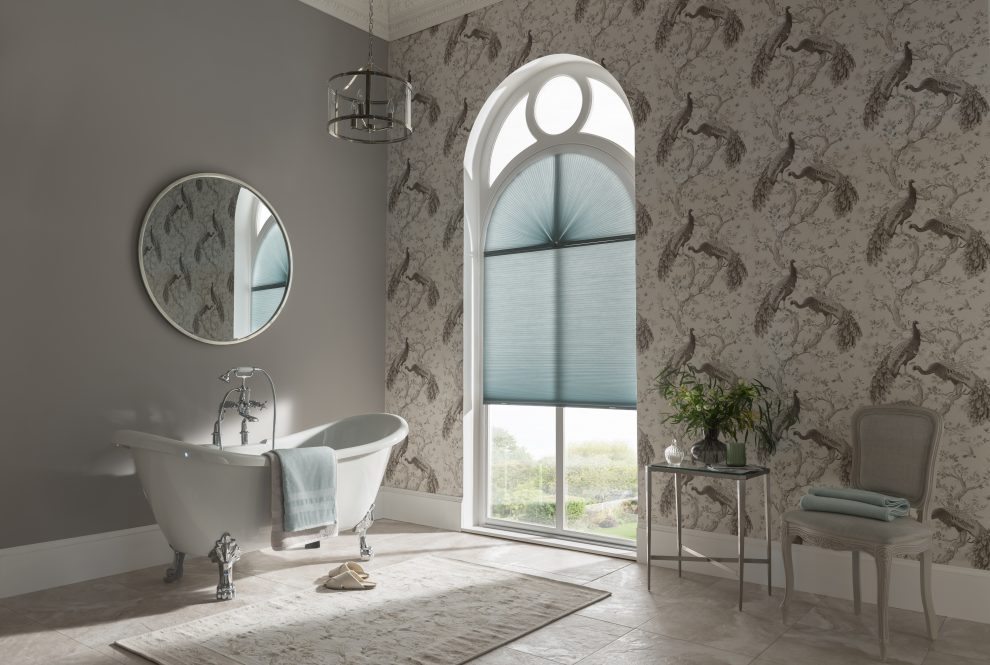 Fashionable and functional, blinds can add dimension to any living space. read more
Choosing the right blinds is often a task overlooked in the flurry of interior design excitement that comes with renovating a property. What most don't realise is that your blind choice is an extremely important part of shaping the look and feel of your home. When choosing blinds you need to consider both their function and how they will fit in with the look of your rooms. If you get a lot of sunlight in the summer months, you might need blinds that promote coolness or if your windows are in hard to reach places you might need smart blinds that can be controlled via remote.
With this checklist you can go home with a set of blinds that both look stylish and protect your house from the elements—no matter the weather.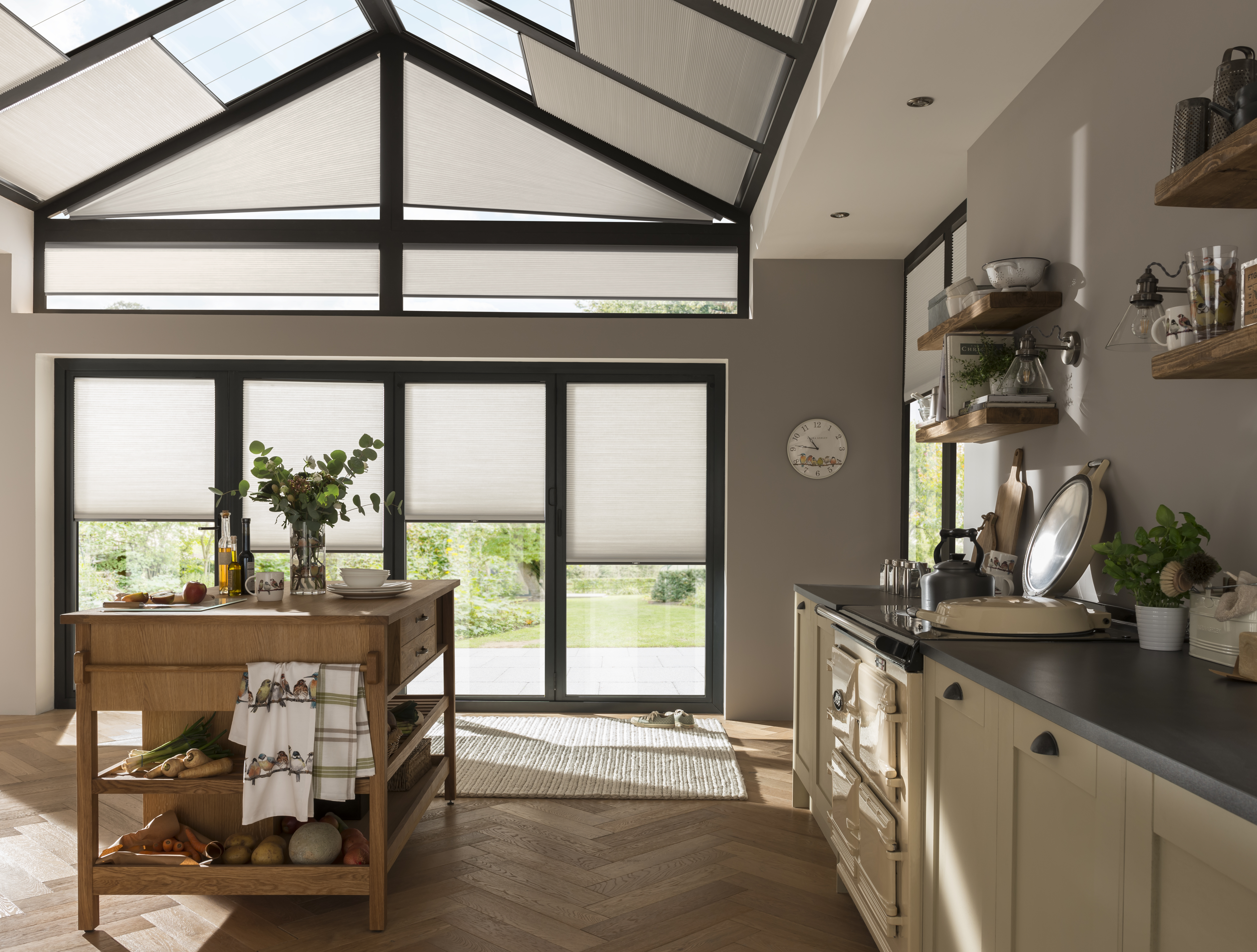 Making sure they are the perfect fit
The key when incorporating blinds into your home is getting them to work in with your other interior elements. Having blinds that don't fit your windows can give your interior a disjointed feel and disrupt the flow of your design. Getting blinds that fit correctly is essential but can be especially hard when your windows are uniquely shaped. From elegant arches to grand gable ends, having a blind custom-made to fit the exact size and shape of your window pane allows the fabric to become a design feature in itself.
When shopping for a set of custom fit blinds it's important to check how they will be fitted. Laura Ashley's Duette Blinds by Thomas Sanderson have a unique tension fitting that allows them to be fitted against glass without damaging or hiding the frame. These are important things to consider when making a purchase.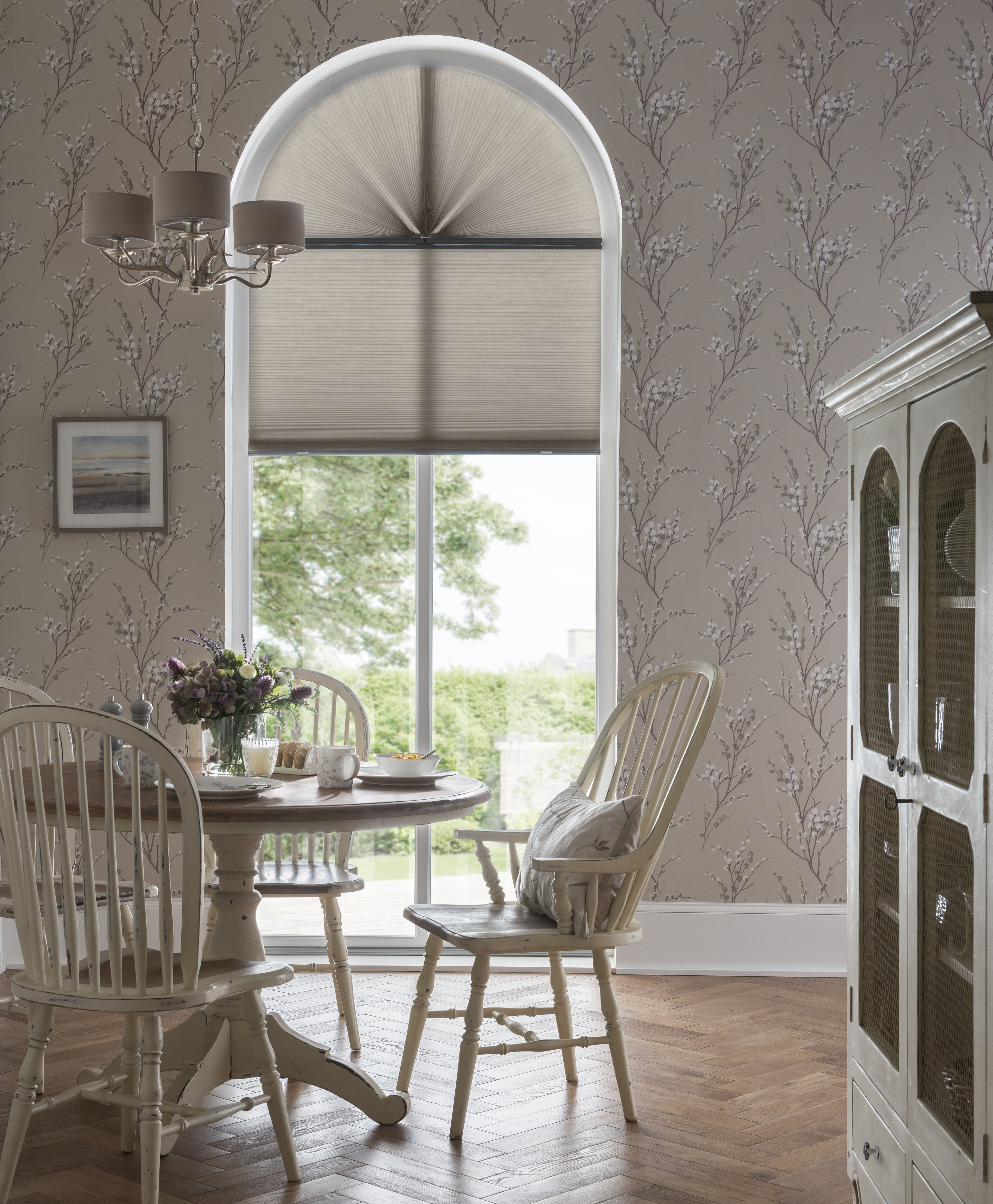 Fashionable and Functional
When choosing blinds to dress your windows you want to be looking at a set of blinds that look good but are still functional. Summer is just around the corner and if you're lucky enough to have a conservatory or south-facing living space, you'll know there's nothing better than sitting back and relaxing in the sun's warming glow. But managing the temperature in these spaces can be tricky as the mercury starts to rise.
This is where your blind choice can put you back in control and why looking for a set of blinds with temperature control is a must. Thomas Sanderson's range of Laura Ashley Duette blinds are made with two pleated layers that form a unique honeycomb structure that traps air within its layers. This creates an effective insulating layer, helping to keep your room cooler in the summer and even warmer through the winter months.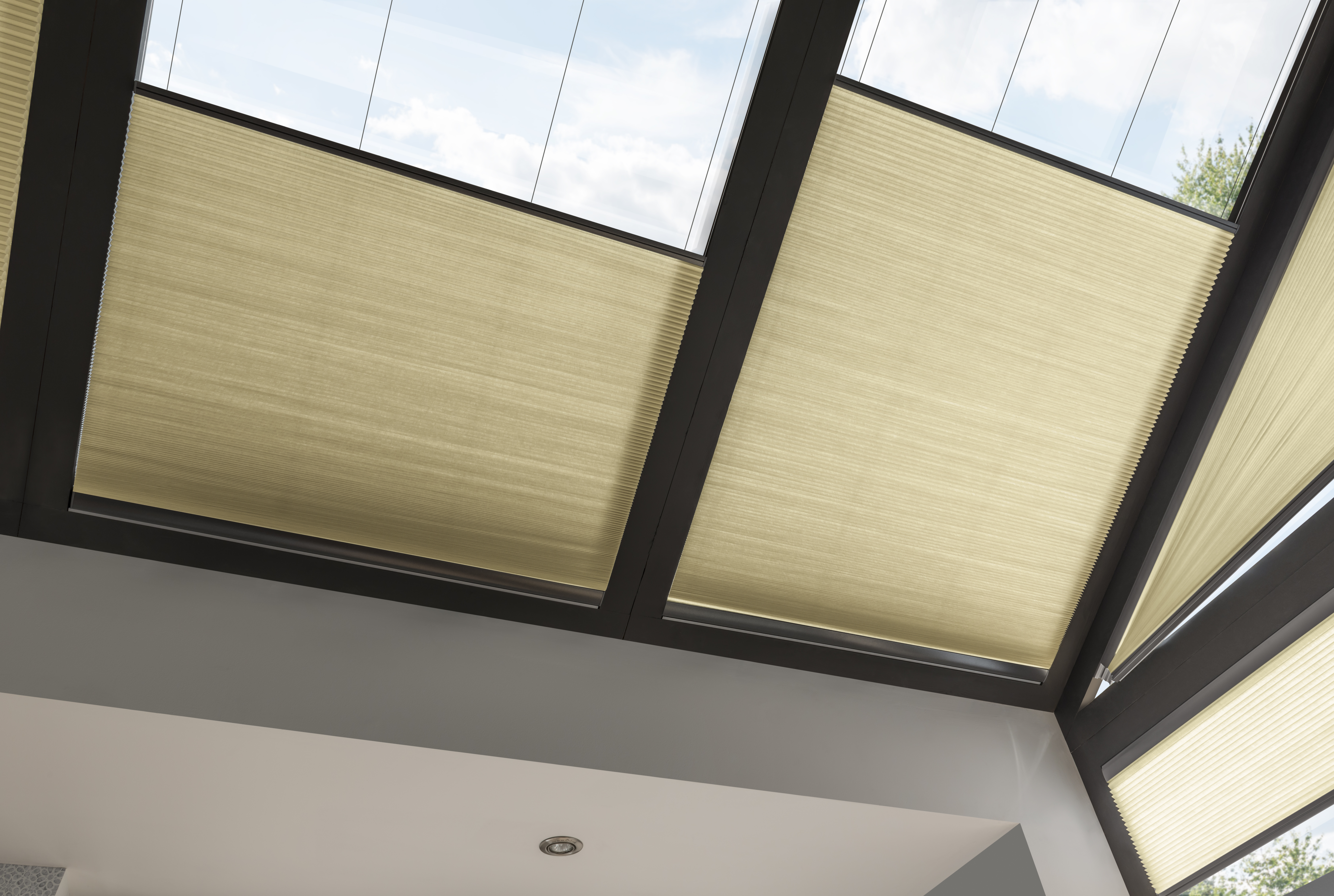 Another thing to keep is mind is the location of your windows and how easy your blinds will be to open and close. If you have windows in hard-to-reach places, you might want to consider choosing a blind that can be controlled remotely.
By using a remote control set-up like Thomas Sanderson's PowerView system your blinds can be controlled using a smart app, Pebble remote or personal assistants like Amazon Alexa. This is great for blinds in hard to reach areas or bedroom blinds—because lets face it, who wants to leave the comfort of their sheets to open the blinds in the morning.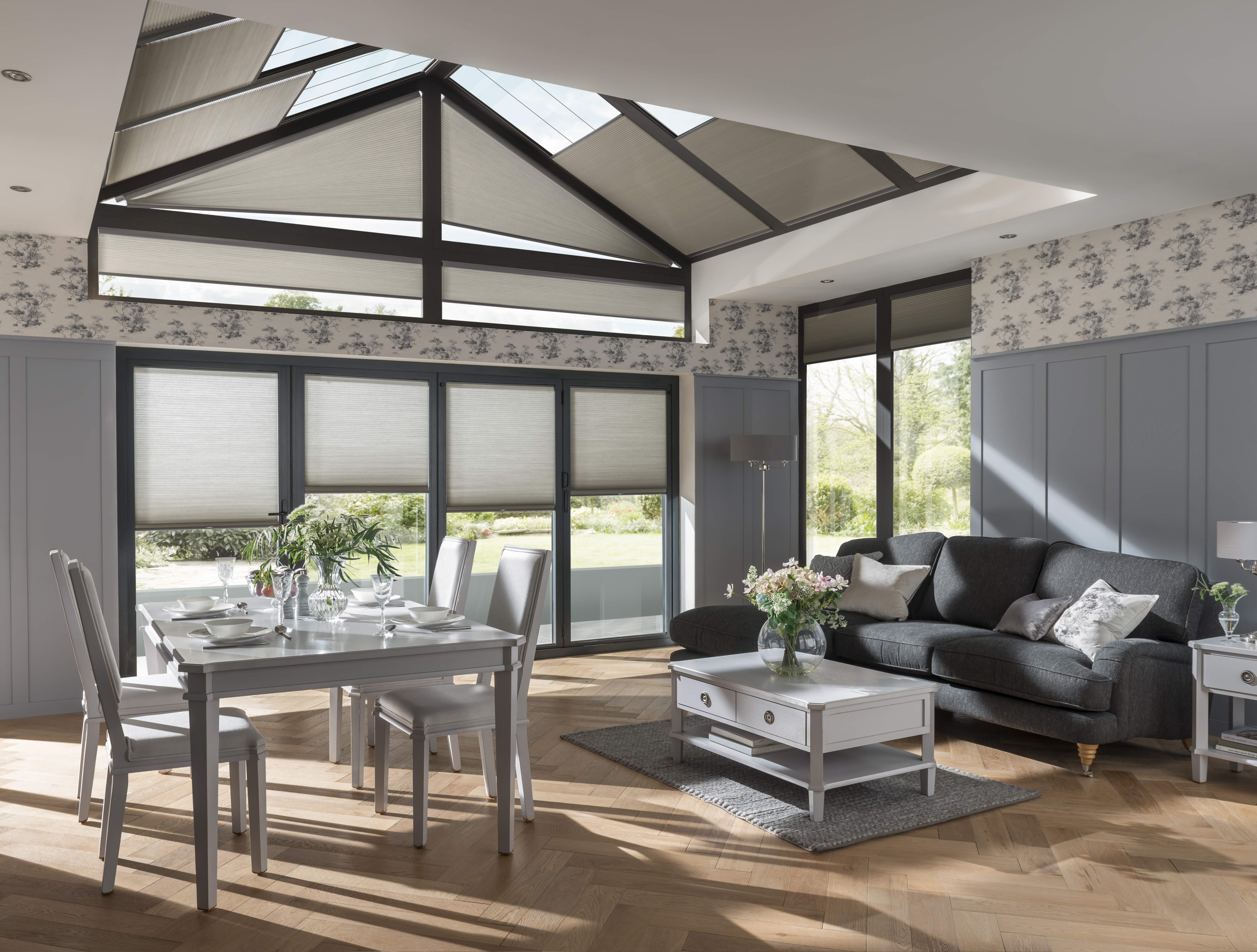 Matching your blinds to your colour palette
When choosing blinds for your windows, colours and textures will always be important. The usual rule of thumb is that less is more. Opting for neutral colours is often best, though this really depends on your colour palette. You don't want your blinds to draw attention for being too loud but at the same time don't want them to dull the room.
If your room is furnished with Laura Ashley furniture and wallpaper, Thomas Sanderson's new Laura Ashley Duette Collection includes a number of our signature shades. Whether your style leans more towards neutral colours like Cobblestone or a pop of colour like our signature Duck Egg, these handcrafted blinds make a beautiful complement to any of your Laura Ashley furnishings. We also have a selection of on-trend greys and warming tones—recently added to the range.
To shop this range of Thomas Sanderson Duette blinds visit their website.
What style of blinds do you have in your home? Let us know in the comments below…