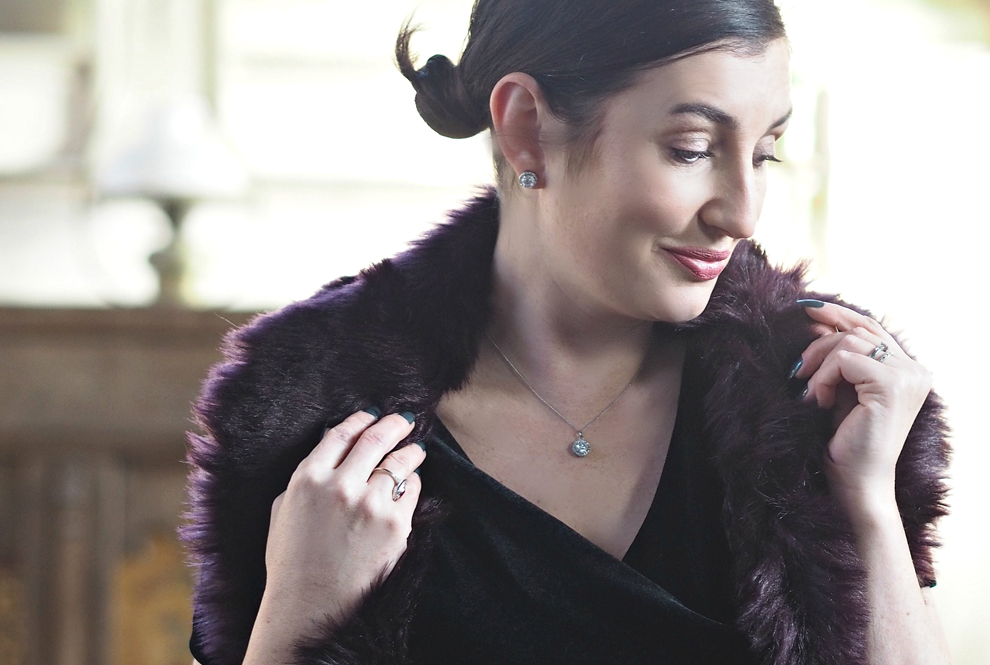 Take a look at this stunning LBD that will see you through the party season with some serious style and glamour... read more
With party season upon us, we are starting to look at which dresses we can rely on to see us through the season and what better way to start than with our must-have LBD and some help from Mary from My Model Mummy. 
It's quite ironic really as even though by trade I am a model, you can usually find me gracing the pages of the Laura Ashley blog in my gardening gear and putting plant pots through their paces. I was so excited when the Ladies from Social Media agreed to let me model this year's must have LBD. I have worn the velvet wrap dress for several occasions already and have a ton of information to share with you as to why you need to make the black velvet wrap dress your "Go To" fashion item to end 2017 with a stylish bang.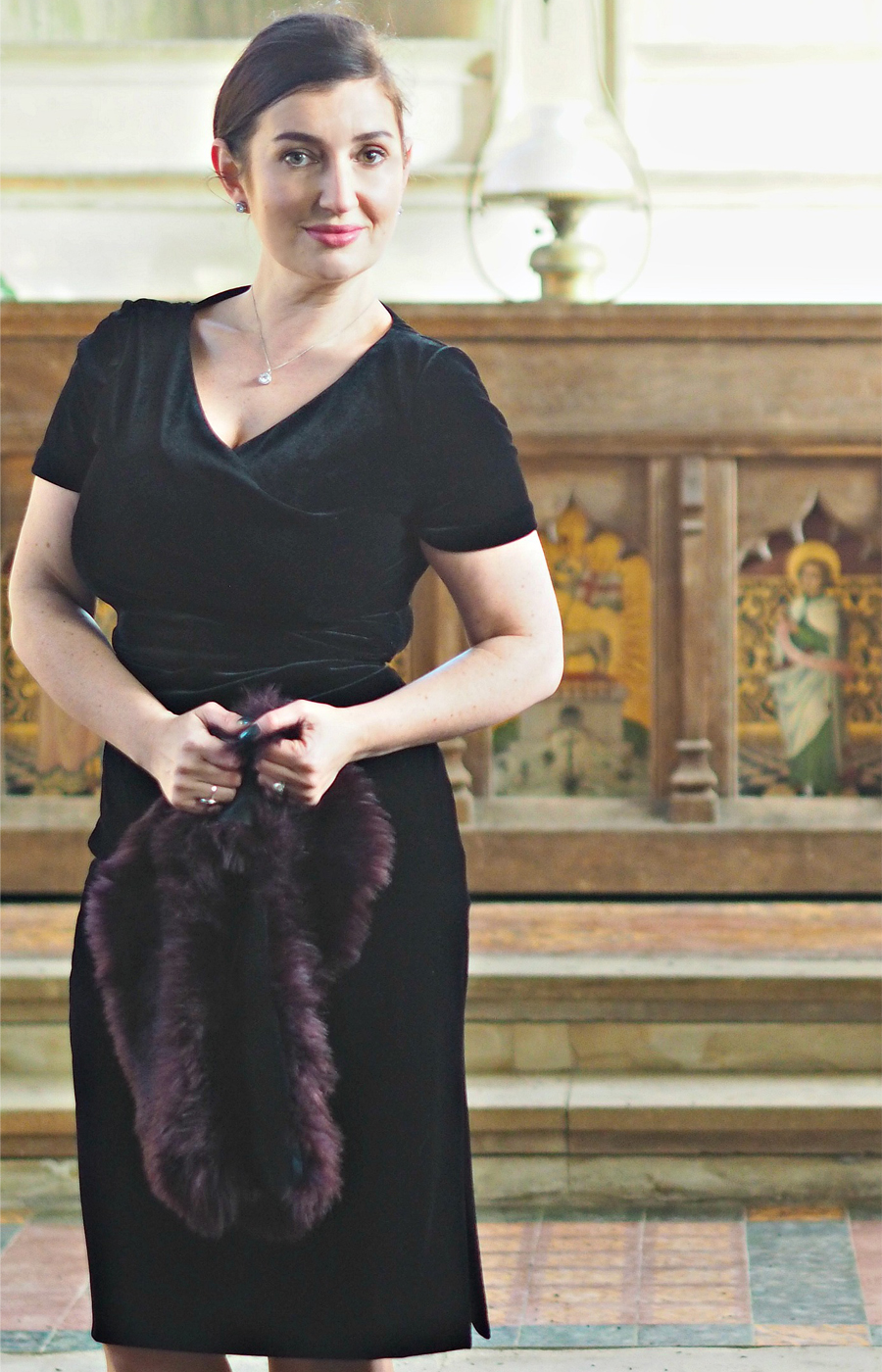 The wrap dress is made of velvet material which means it is warmer than most evening dresses. I was comfortable with the fact that it has a light petticoat lining also, obviously a saviour for those cold evenings when we are wishing to style with tights.
It finishes below the knee with just a small slit up the side. I wore a size 10 and still had plenty of space when usually I am on the border of a dress size 10-12. The pinched effect at the waist influences a slimmer structure. Chiefly British for us ladies to slim down without dieting. The good news is that we can achieve this now by styling with this particular garment.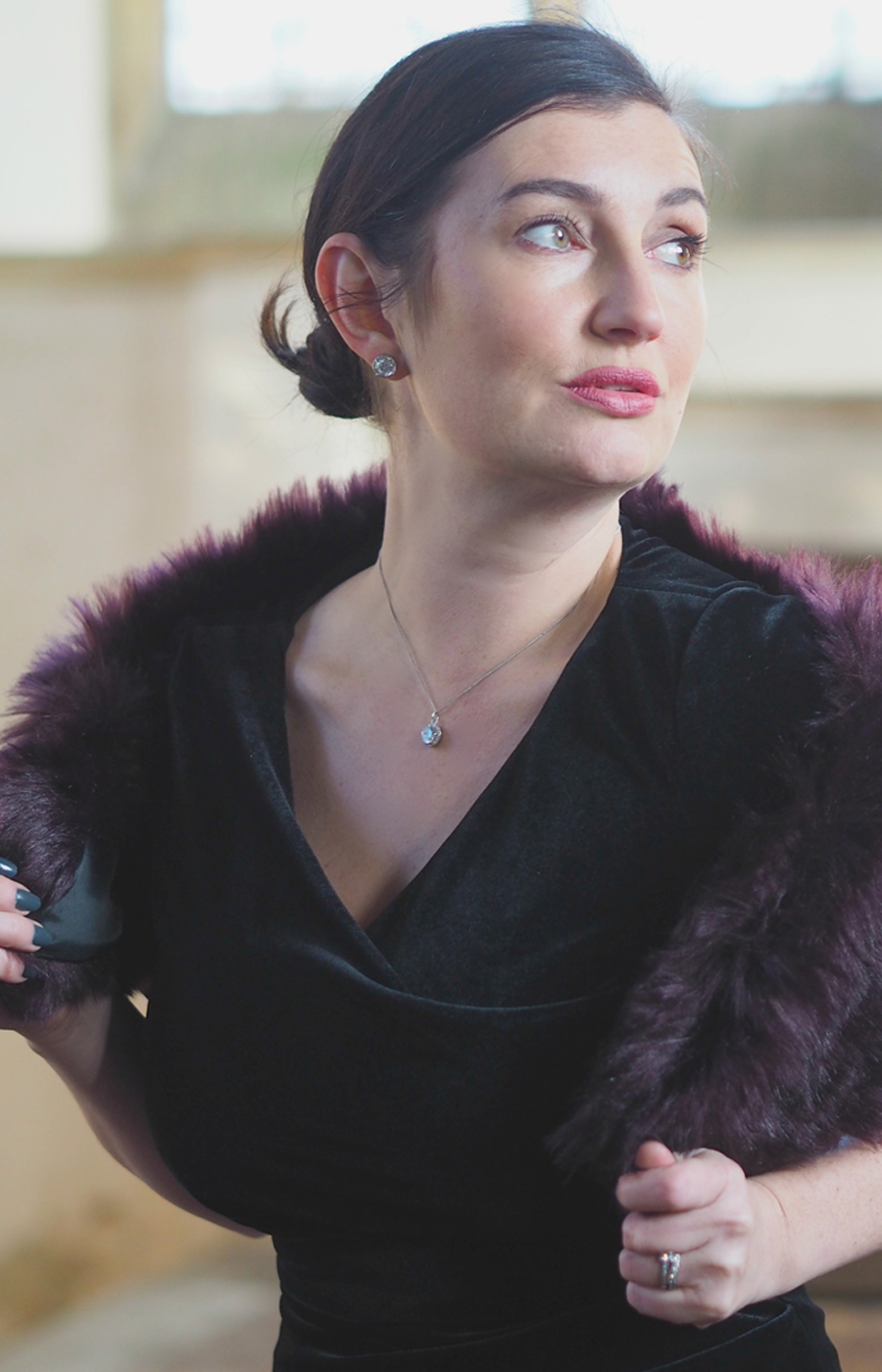 This dress has sleeves which is great news for those of us who would rather cover our arms. The V neck design is soft and subtle with a slight cowl. Extremely flattering for the decollete. If you are a jewellery lover than I highly recommend you wear your finest pieces with this dress. It is the perfect excuse to show them those sparklers off.
I will be wearing the velvet wrap dress to see in the new year at a stylish event. We live around the grounds that are owned by the Duke of Bedfordshire. This means we are lucky enough to attend important and elaborate events at the abbey in Woburn. I plan on teaming my dress with diamond stud earrings and a matching necklace and a small carry purse. Adequate for my door key and some cash for a taxi home. Of course, It would be rude not to take full advantage of the flowing champagne on NYE.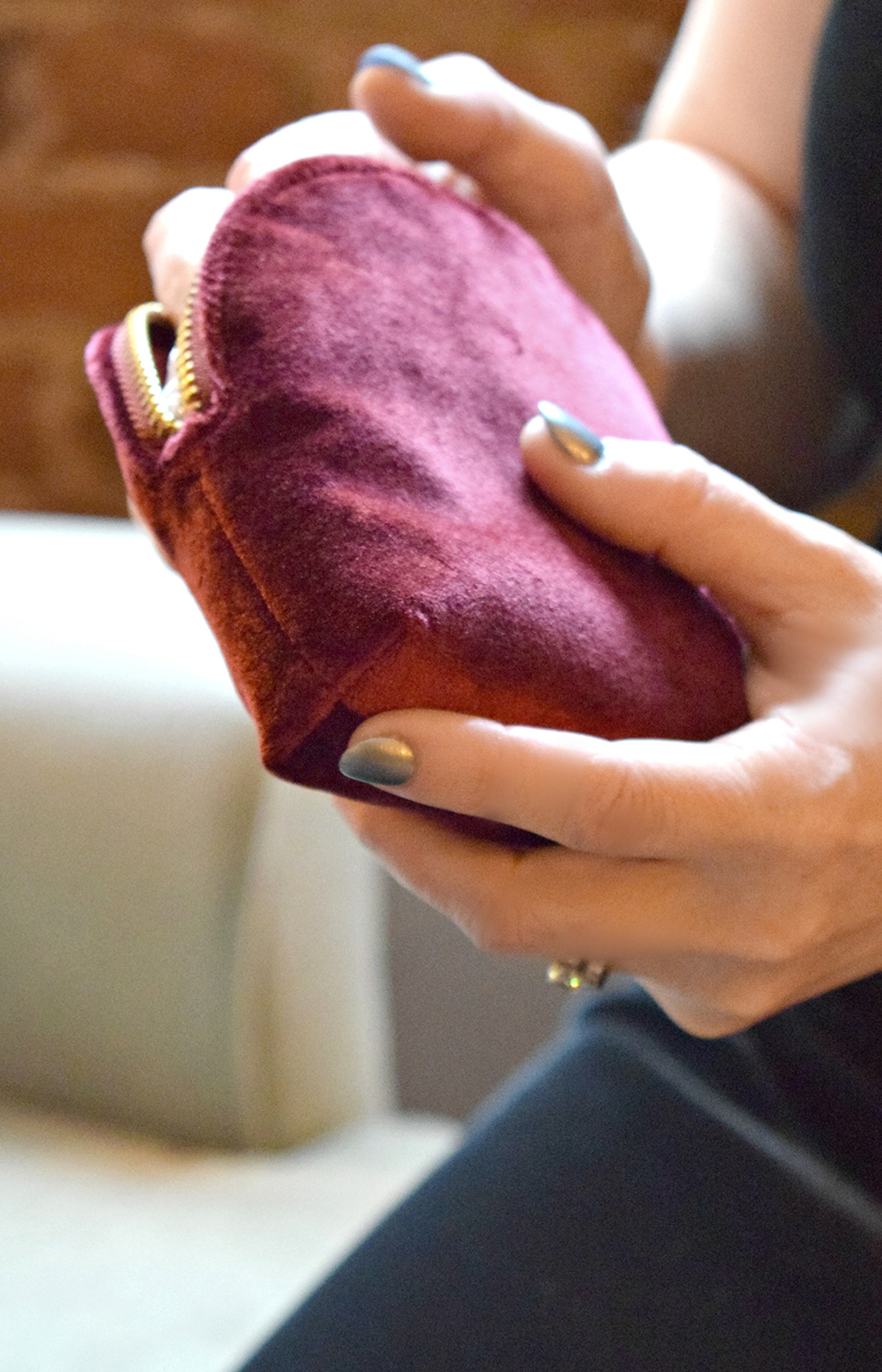 I prefer to stay warm when dressing up in the winter months so I am delighted to have the faux fur wrap to match with my dress. The wrap brings warmth and looks elegant draped over one's shoulders. Personally for me as a lady with a fuller chest, this throw distracts that area and gives a slimming effect. I have also been teaming my faux fur over a smart jacket when attending outdoor events this winter. It really does have multi uses and makes the perfect accessory.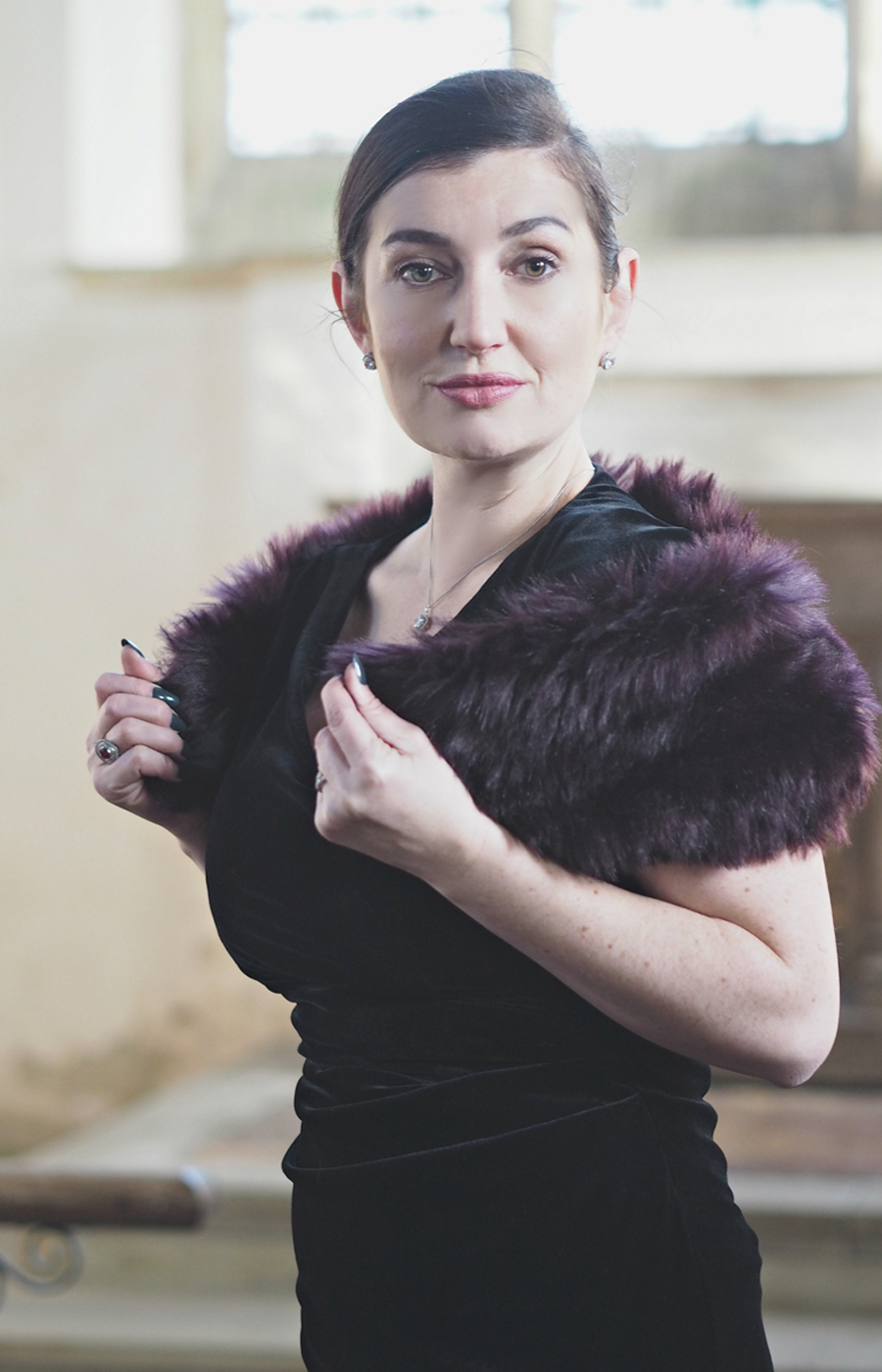 Have you found your LBD for the party season? Let us know how you accessorise it below or @LauraAshleyUK.