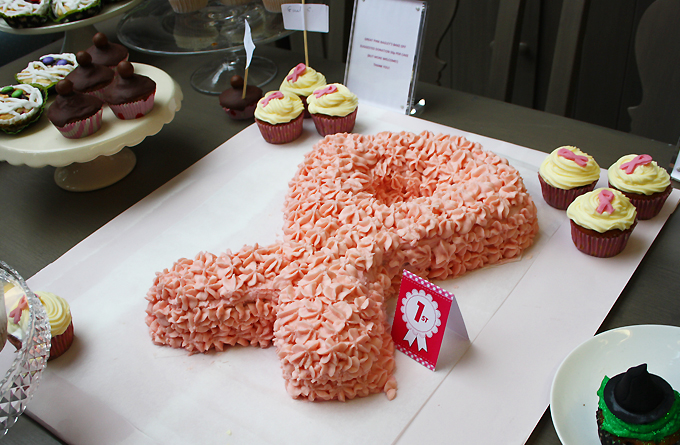 Check out all the scrummy creations from our Breakthrough Breast Cancer bake sale... read more
We are still on a sugar high from our Great Pink Bake Off this morning. To raise money for Breakthrough Breast Cancer and put our baking prowess to the test, Laura Ashley head office staff headed home last night to their kitchens with just one intention…. to bake like we were Mary Berry! The result? One incredible banquet of home-made bakes; red velvet, carrot, strawberry, apricot… you name the flavour, our bake sale had it on offer. Picking the winners was no easy task as they were all so impressively scrummy (nobody was awarded the wooden spoon!). In third place was Hannah with her Witches sticky toffee pudding cupcakes, coming in second was Emma's 'tea for two' Vanilla shortbread with salted caramel dipping sauce and the crowning glory? It had to be Gail with her gigantic Breakthrough Breast Cancer inspired 'Ribbon cake' (strawberry jam swiss rolls, wrapped in white marzipan and iced with a vanilla pink butter cream)- WOW!
We'll be announcing the money we have raised for Breakthrough Breast Cancer on our Twitter later in the day! Watch this space.
In the mean time, take a look at all the impressive goodies from our bake sale. Which gets your vote?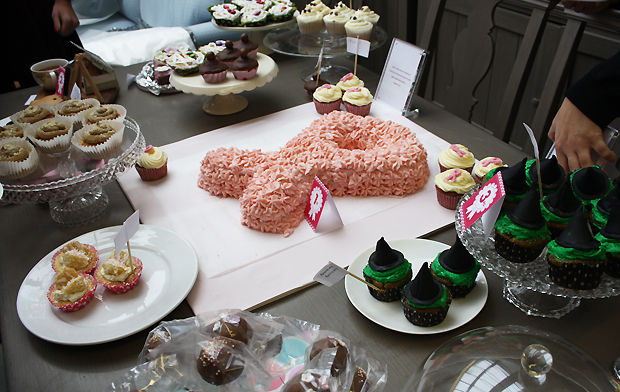 The winning entry! Gail's Pink Ribbon Cake – yum.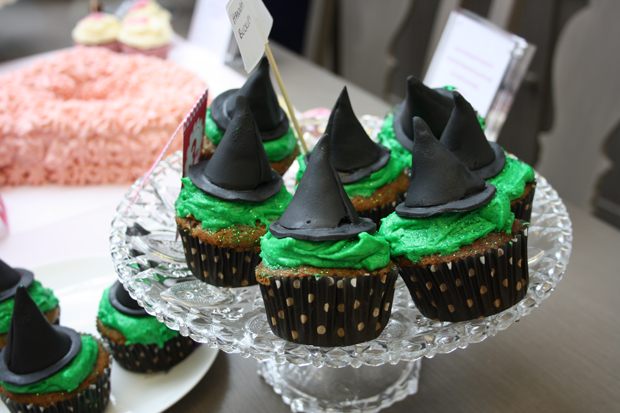 Hannah's Witches sticky toffee pudding cupcakes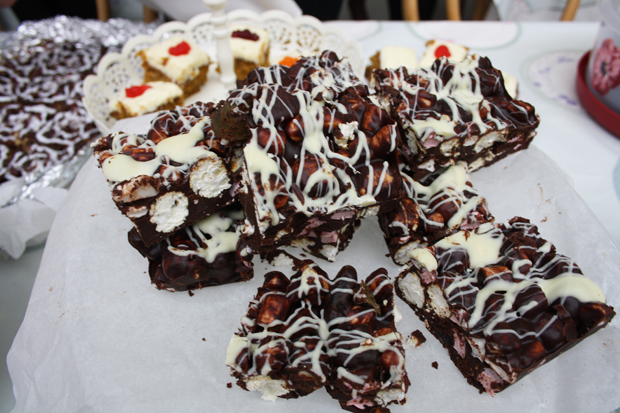 Shelley's rocky road with a white chocolate drizzle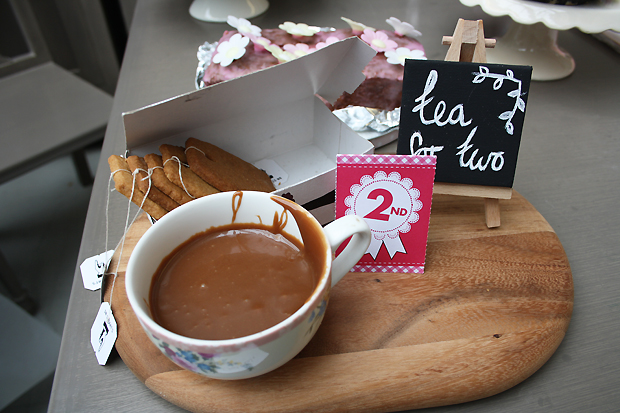 Emma's 'tea for two' Vanilla shortbread with salted caramel dipping sauce.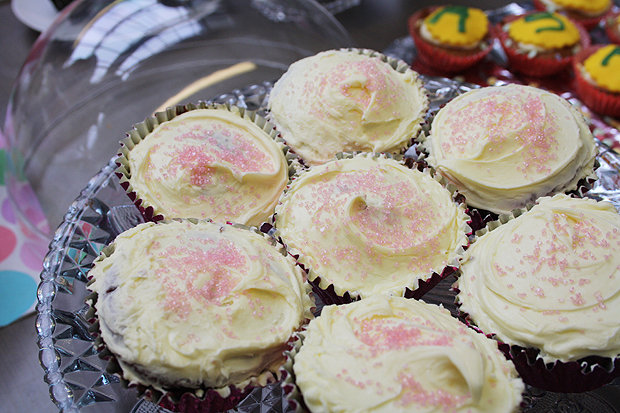 Emily's red velvet cupcakes – nom.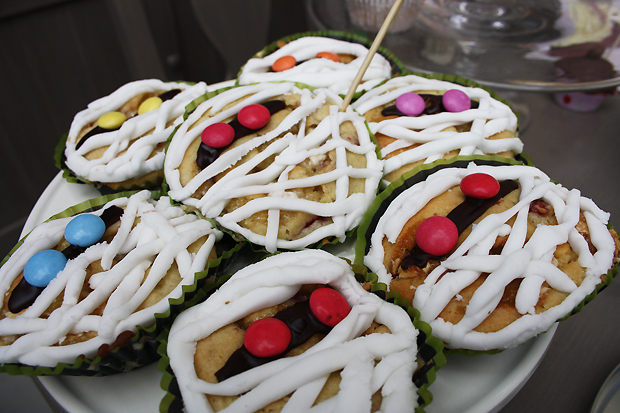 Emma's monstrous mummies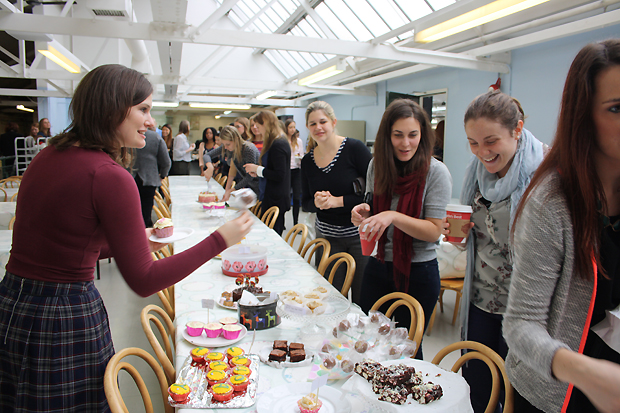 Our staff queuing round the canteen!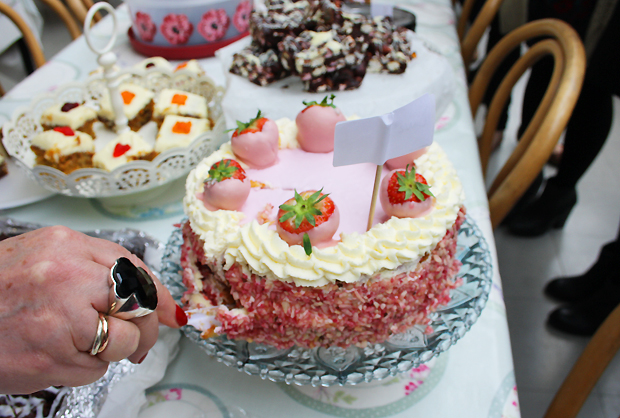 Dave our chef's very professional looking strawberry gateau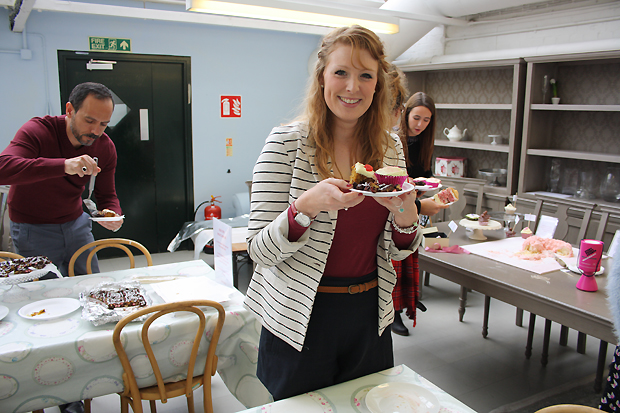 Kendra looking very happy with her cake selection!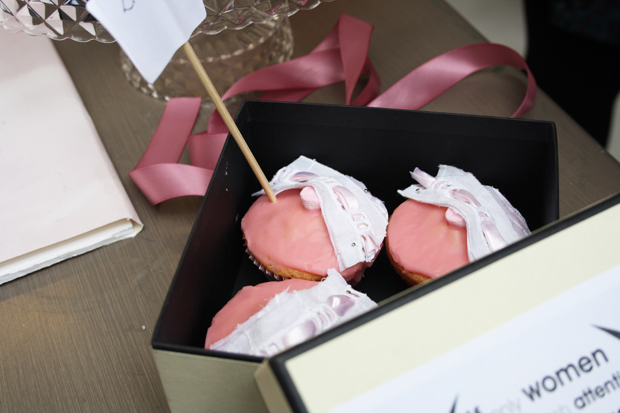 Liz's boobie cakes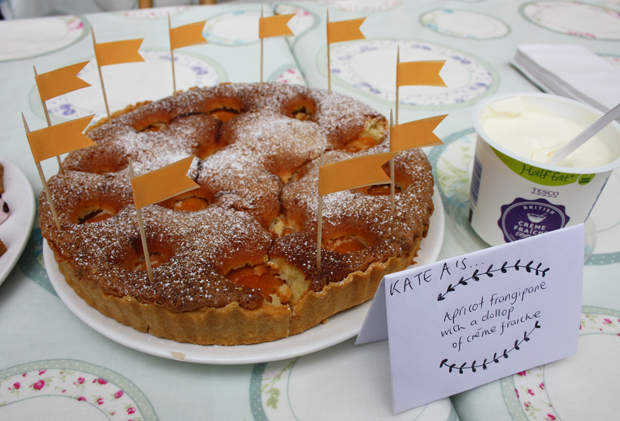 Kate's apricot frangipane with a dollop of creme fraiche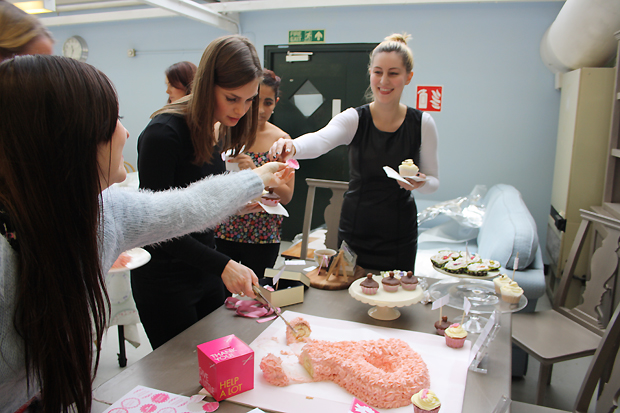 Emma giving out the pink bake off stickers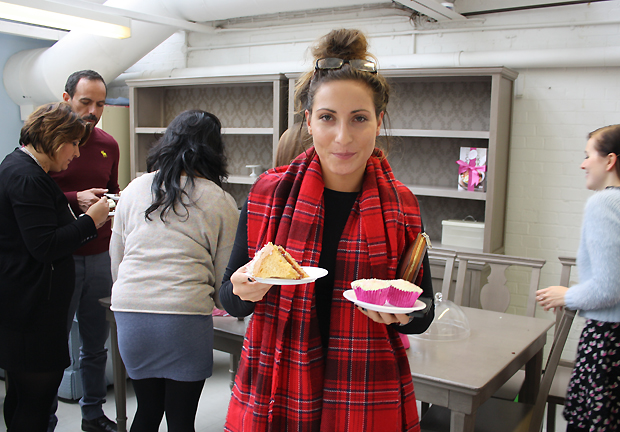 Kajale with her chosen bakes.
Thanks to Breakthrough for involving us in such a rewarding charity initiative. For more information on how you can help Breakthrough Breast Cancer please click here