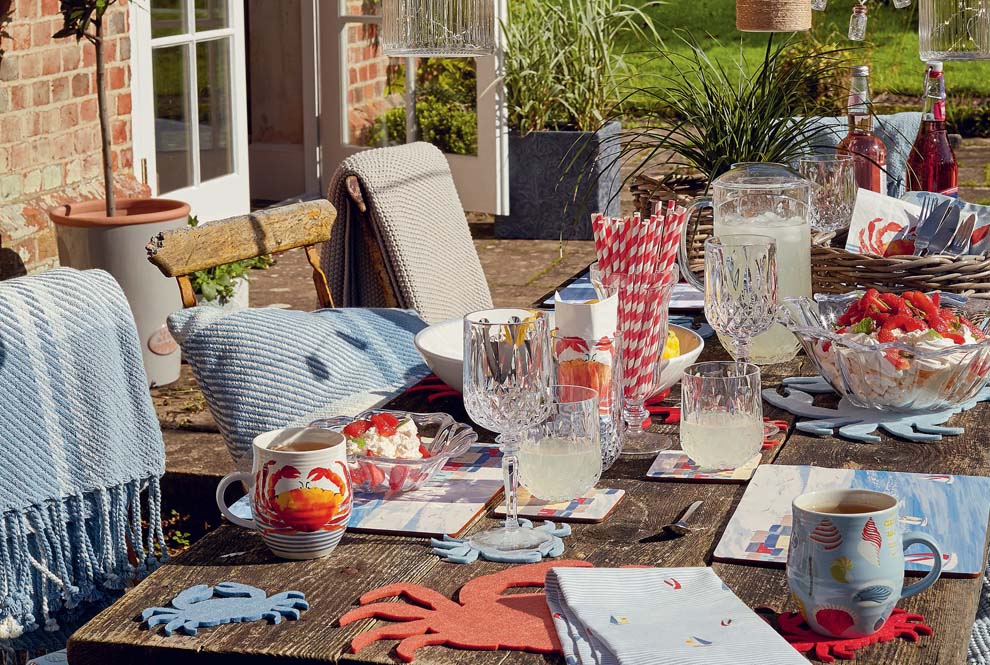 Now spring is here it's time to give your garden a little TLC and our Garden Shop is here to help you do just that read more
We're sure we are not the only ones saying this but we really couldn't be happier to see spring. The clocks have gone forward, the lighter evenings are here and so it's time to embrace the sunnier, warmer days. So what better time to introduce you to our fabulous Garden Shop than now?
Full of amazing accessories, we really do have everything to get your garden into tip-top shape this spring.
Celebrate the arrival of picnic season with our Fairground printed cool bags and chairs. Discover our beautiful collection of outdoor lighting, wall clocks and thermometers and make your garden a haven for wildlife with our birdbaths and feeders.
With over four ranges of pretty printed accessories, our shop has something for everyone.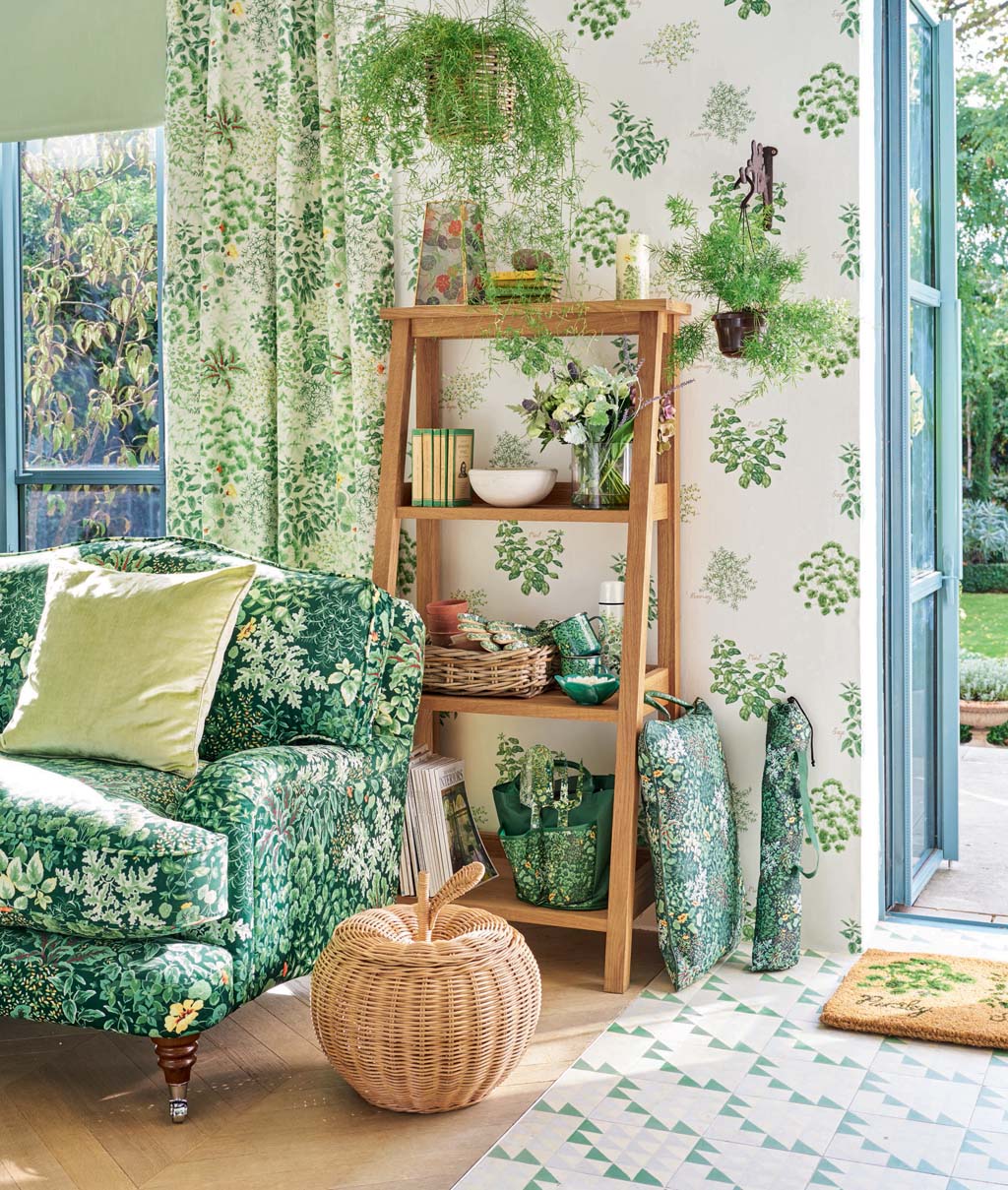 Decorated with a leafy print inspired by the quintessentially British herb garden. Bring verdant greens to your garden for a fresh new look, and pair with other pieces in the Living Wall Collection for a coordinated outdoor theme.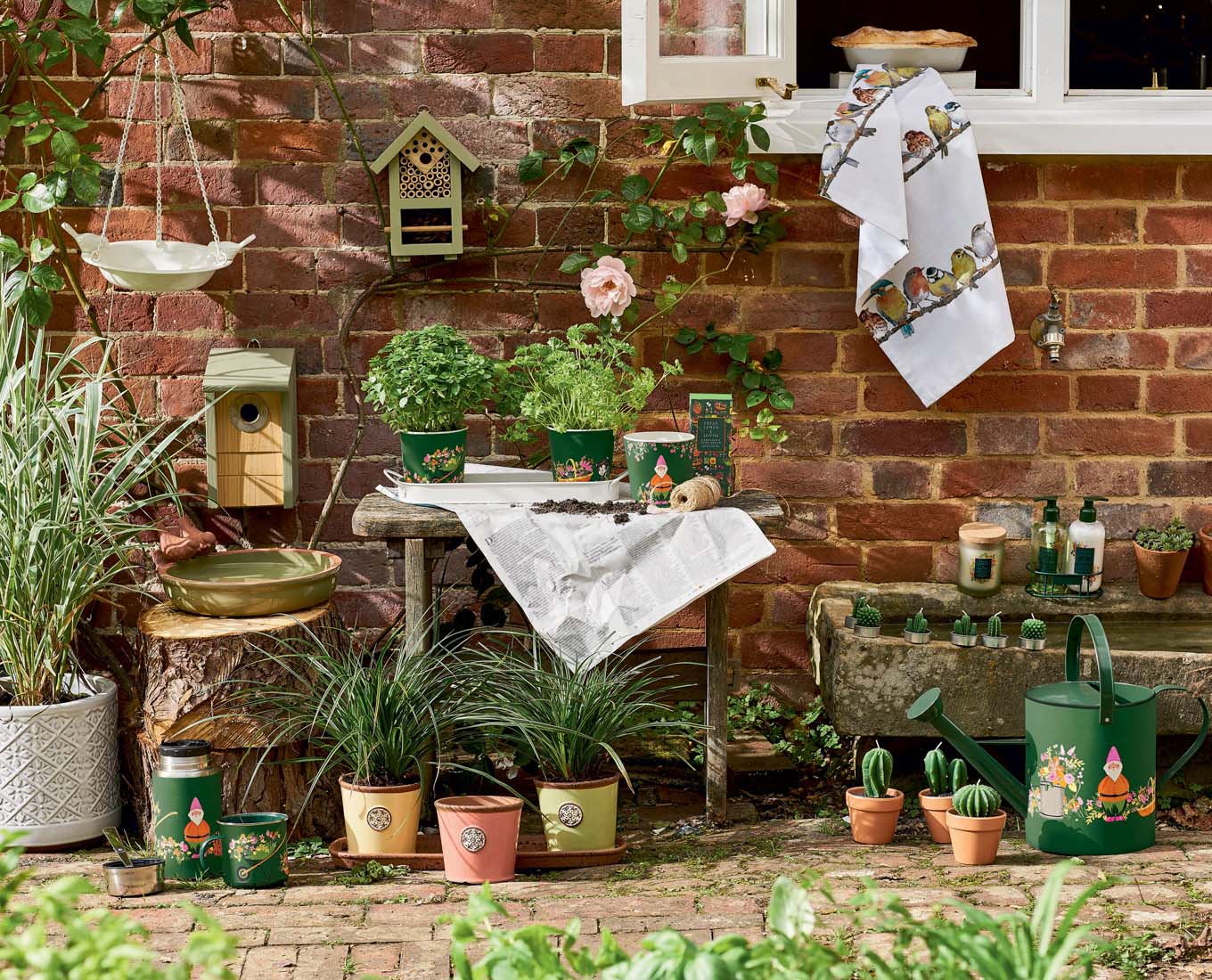 Our Gardeners print is bright and verdant and features classic English garden paraphernalia. Wellies and wheelbarrows are surrounded by vibrant flowers while garden gnomes bring a touch of fun.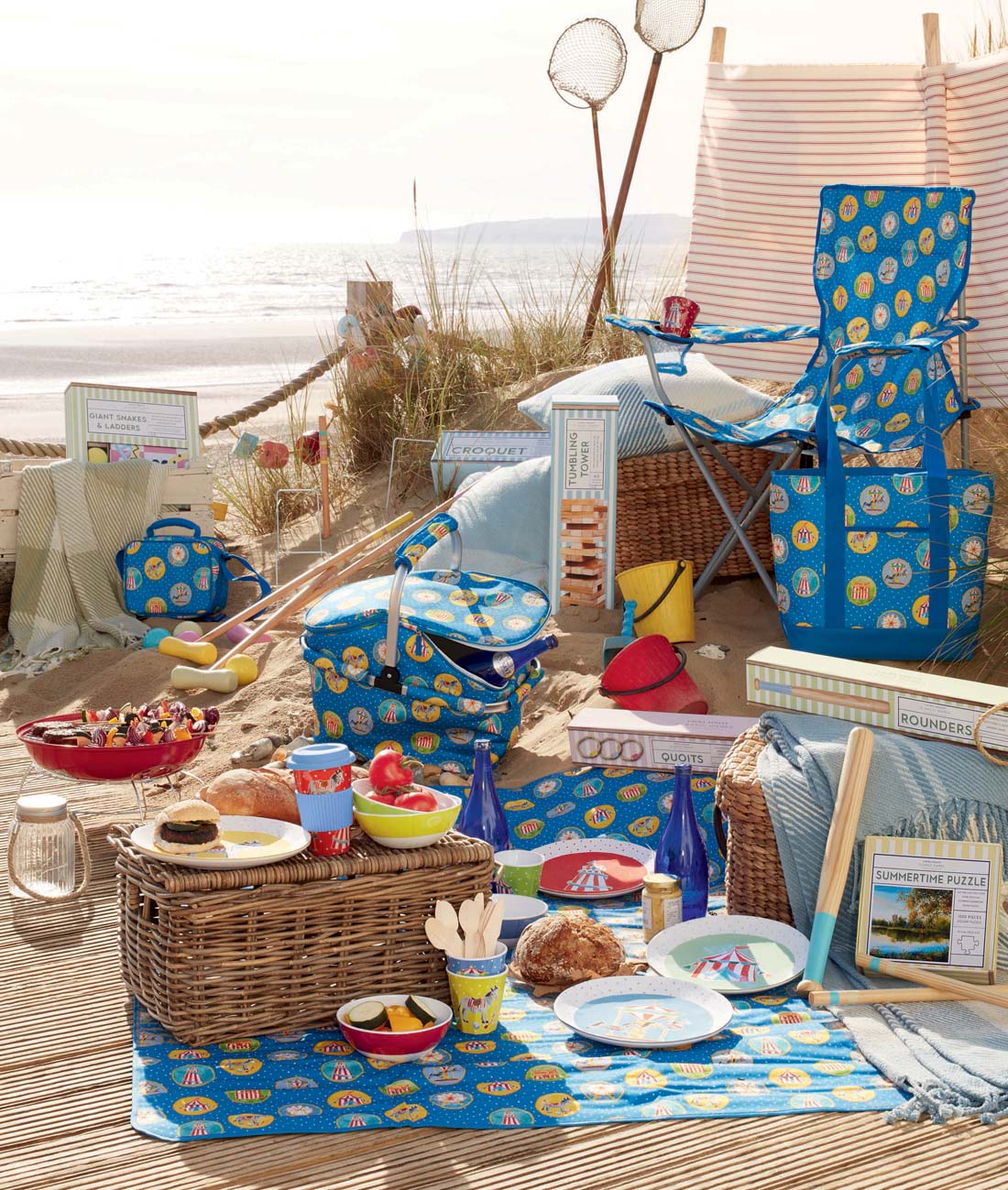 All the fun of the fair is ready to take picnics in a stylish new direction with our Fairground Collection. Featuring beachside favourites like donkeys, helter skelters, and a whole holiday's worth of bunting, this set is bursting with summer nostalgia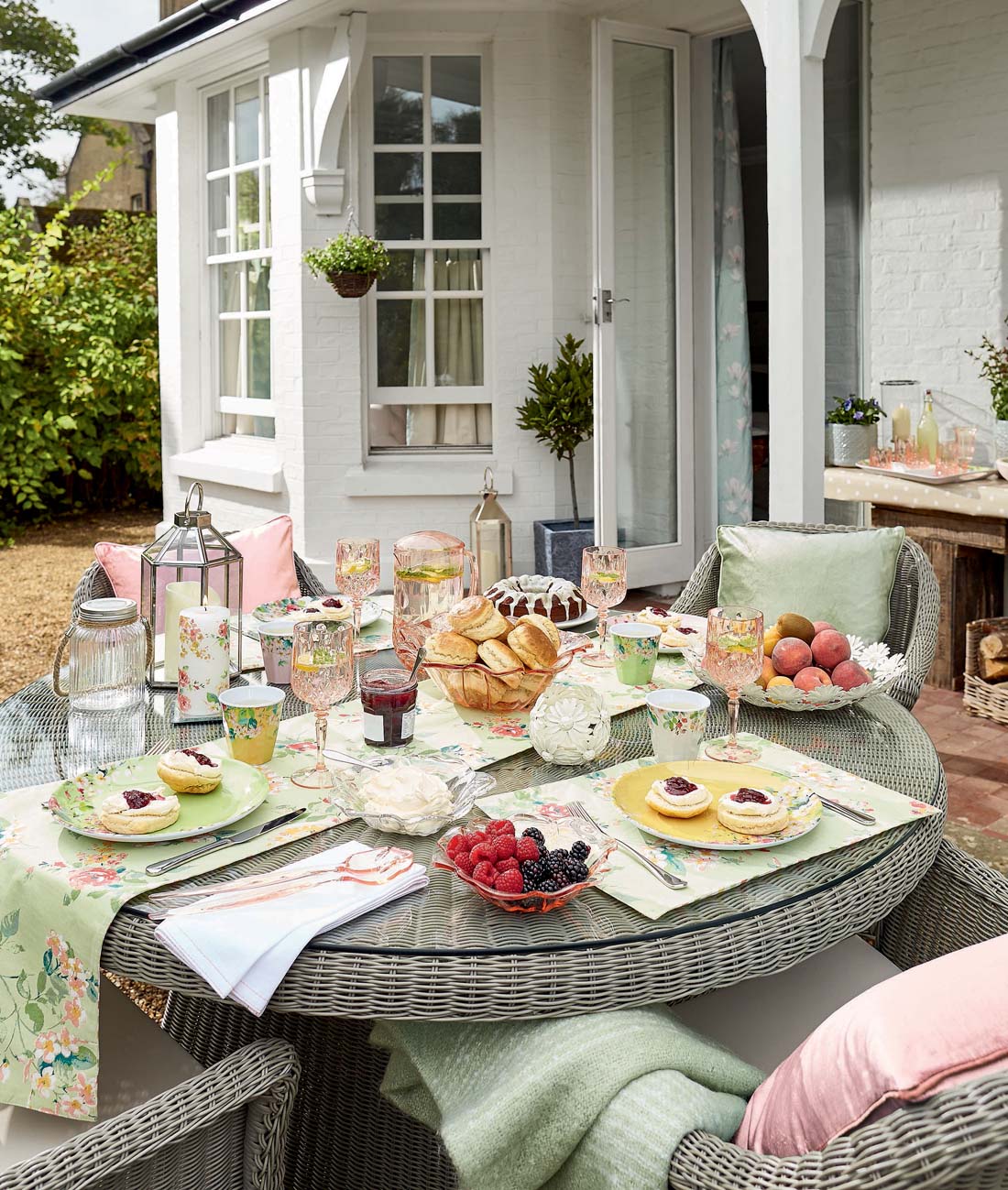 In pretty pastel shades, our Spring Floral Collection embraces all the beauty of summer. Enjoy gorgeous blooms and ditsy flowers that help you to keep summer alive all year long.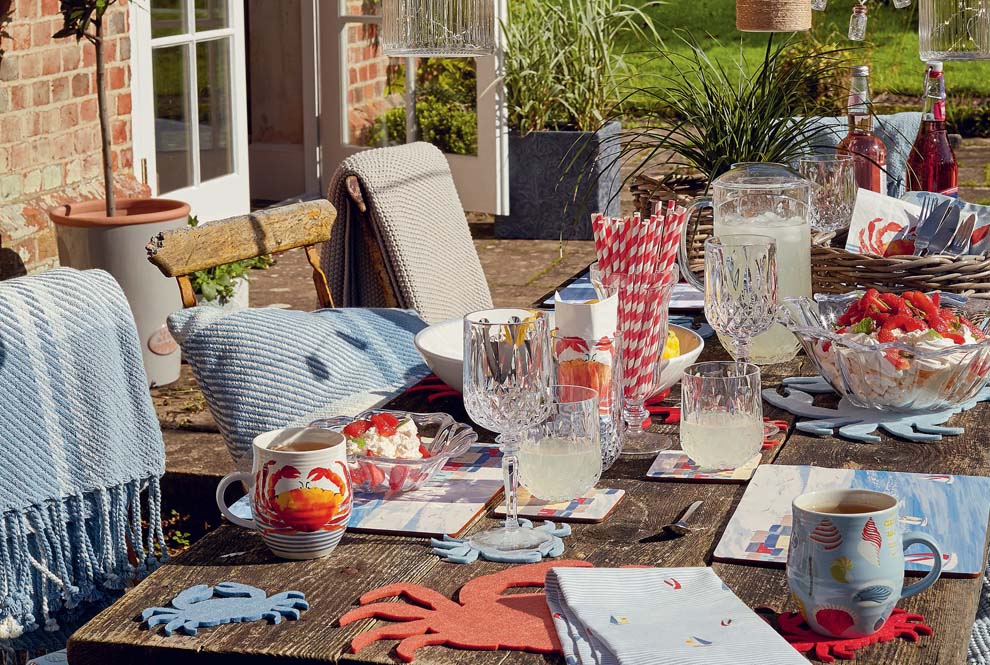 So now you have no excuse to not pay your garden a little attention and TLC especially with all our beautiful accessories.
Do you have a favourite range? Let us know below or @LauraAshleyUK.