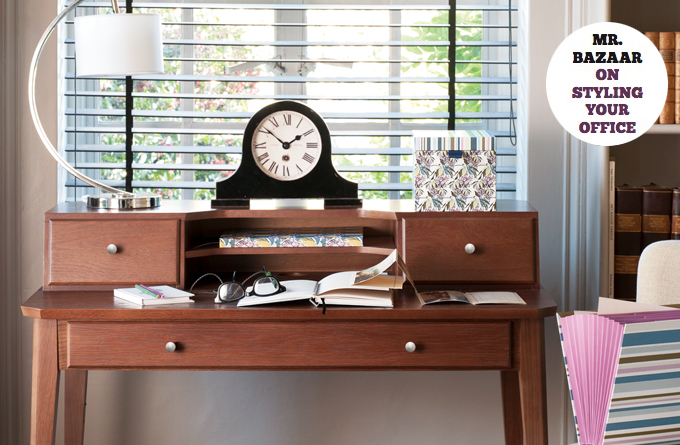 Tips by interiors expert and blogger Will from Bright Bazaar read more
The home office. It means something different to all of us, doesn't it? Perhaps you have a small bureau tucked away under the stairs or maybe a larger desk, placed Carrie Bradshaw style in front of the window? Whatever area you use at home to work, it's vital that it's a functional and inspiring space. From paying the bills to writing the next bestseller or working on renovation plans to booking your summer holiday, lots of important decisions are made from where we work at home. So, to make the most of this often over-looked area of the home (Laptop in bed? Guilty as charged!) here are three key things to consider for your home office:
1. Think about the five items you use most regularly for working in the space and keep them within reach. That could be pens, a calculator, a savings book and so forth if you use the desk to pay bills. Whereas if you tend to do more creative work, consider making space for a pile of books that you're currently reading for inspiration, along with a calendar with a list of deadlines for various clients and a scented candle to sooth more stressful days. Swap these pieces out as your work changes; make the space flexible to fit the needs of your work at any given time.
2. Task lighting is essential for any workspace. If you're crafting you'll definitely want a bright and movable adjustable lamp so you can get intense light directly where you need it. For less intricate working, you can still factor in a task lamp but also consider a floor lamp alongside the desk to free up desktop space; this will also give a more ambient light to the working area.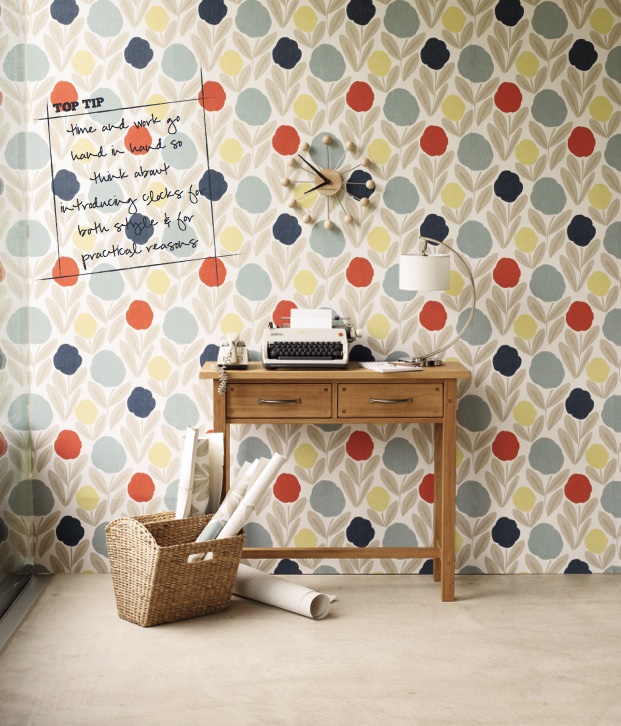 3. Finally, tackle the small things that continually waste your time. For example, investing in a clock that delivers your requirements when working. Regularly dating invoices or planning deadlines for the months ahead? Invest in a clock with a calendar built in. Yes, you could scrabble around to look at your phone or hover your mouse over the clock on your PC desktop, but a simple glance at the clock hung from the wall is much quicker. Small, simple investments in the basics of your workspace will make working at home more rewarding and less of a chore.
And now you have the ideas, here are my favourite home office buys from Laura Ashley to help you create your ideal home office style. Anything catching your eye? What's your top home office style tip?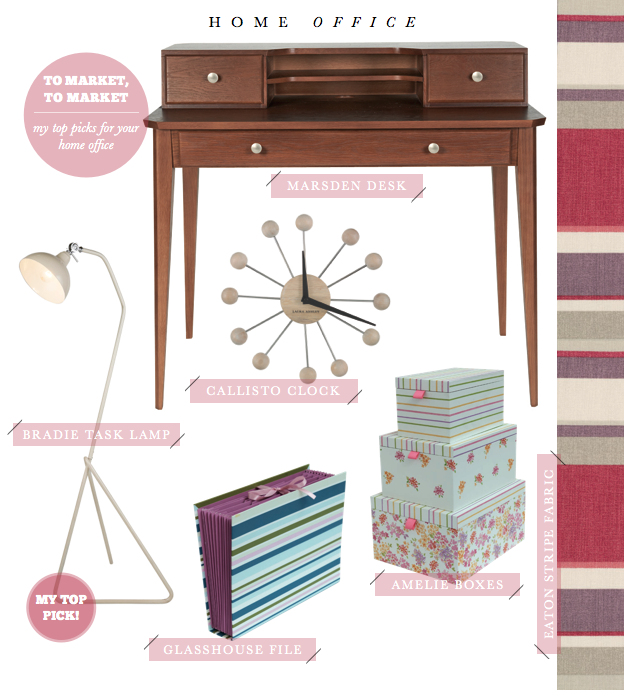 To view the Marsden Desk click here
To view the Callisto Clock click here
To view the Bradie Task Lamp click here
To view the Amelie Boxes click here
To view the Eaton Stripe Fabric click here
To view the Glasshouse File click here 
View Will's blog Bright Bazaar here