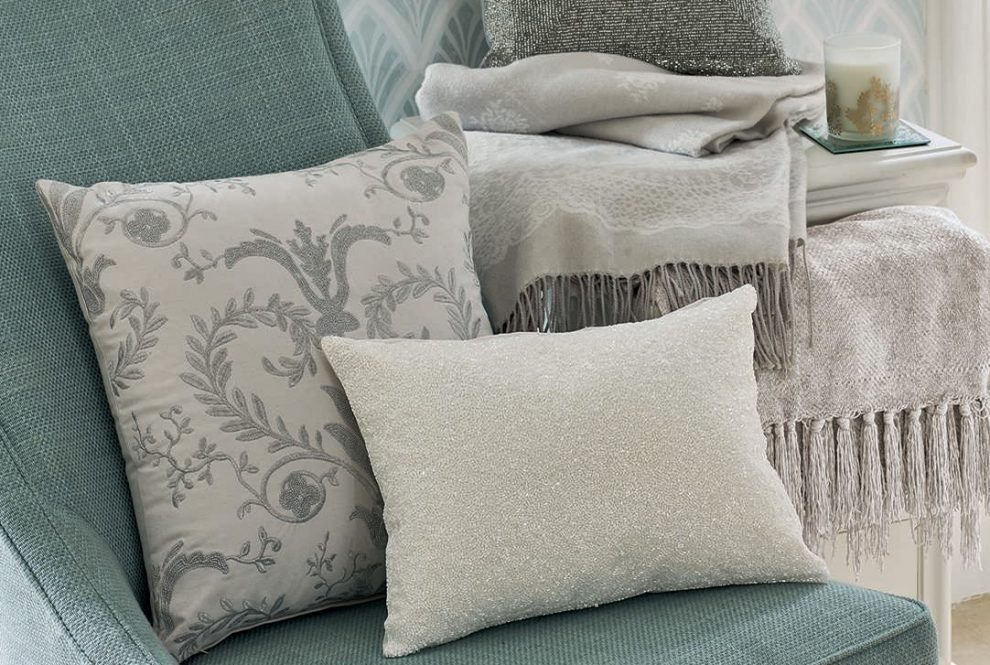 Using throws in the home is not only on trend but also adds a homely touch to any interior read more
Whether neatly folded or artistically draped, throw blankets have become a household staple for interior design junkies everywhere. Used in the right way, a throw can add a cozy feel to your interior space while still maintaining a stylish altogether look. Also functional, throw are perfect for snuggling up in with a hot cup of cocoa while watching a movie or draping over the top of a bedspread for some extra warmth in the winter months.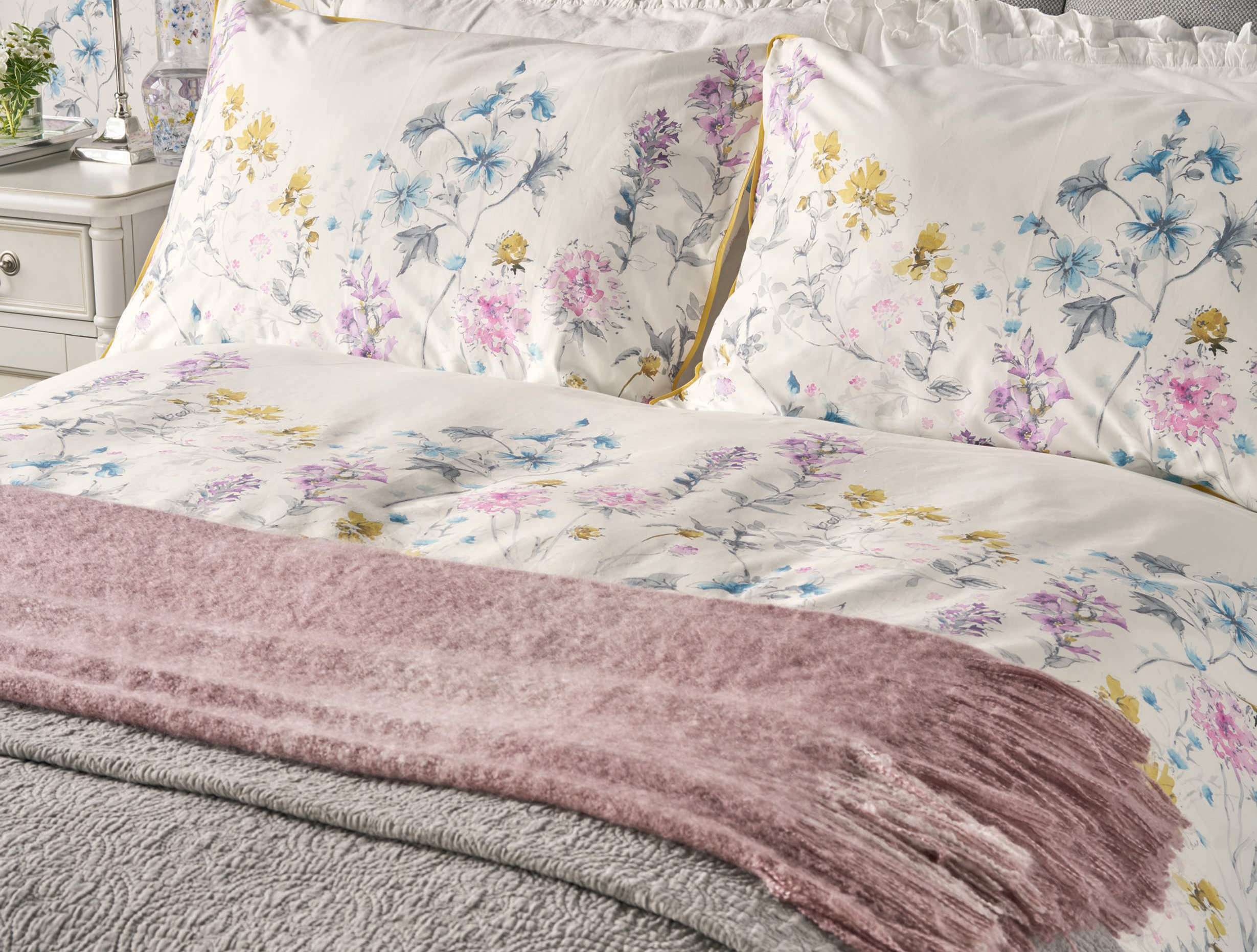 Using throws in the bedroom
Using a throw in your bedroom is the perfect way dress up your bedding, adding extra tonal dimensions to your bedspread. Using a block coloured throw at the base of your bedspread is the perfect way to balance out a patterned duvet. The opposite also works, if you would like to add a pop of colour or a print to a plain bedspread, using a throw is a great option. You can even double up throws to add even more texture and colour to your bedding design.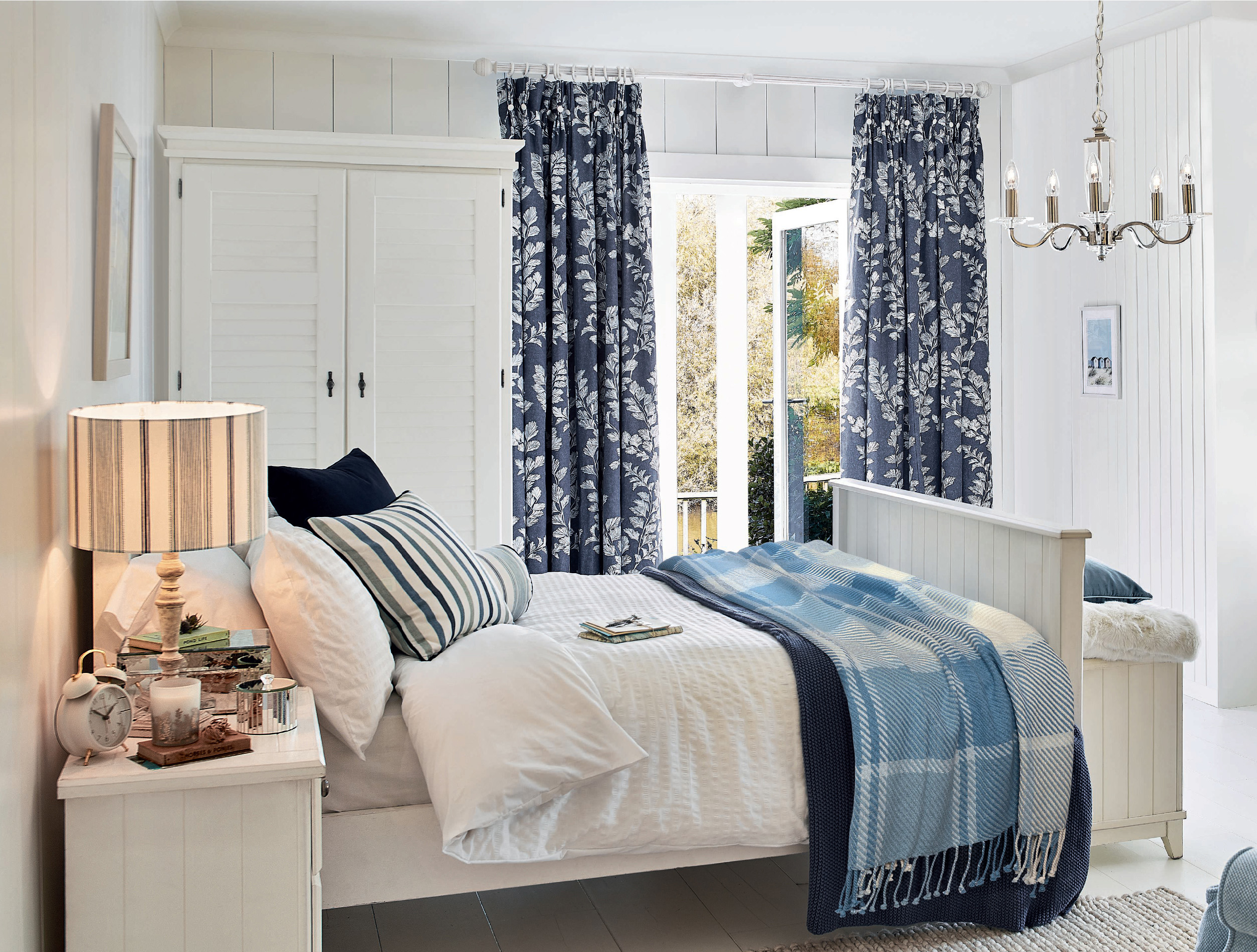 Using throws in the living room
By far the most 'on trend place' to use throws in the home at the moment is in the living room. A throw not only looks gorgeous on a couch with a selection of assorted cushions, it is also the perfect accessory for comfort when the temperature suddenly drops.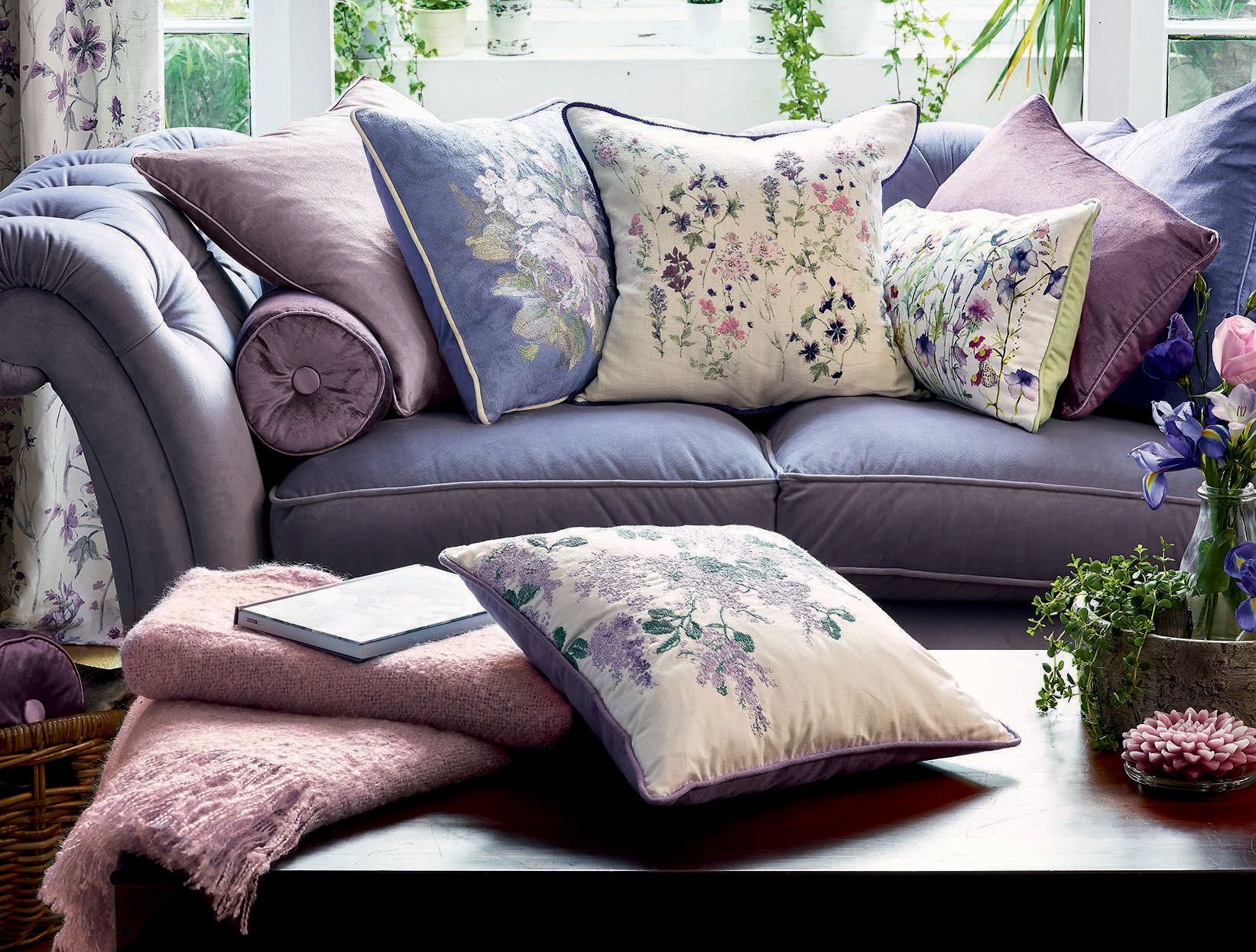 Throws in the living room can be used in a number of ways. The most popular way is to gracefully drape a throw across the couch and pairing it with throw cushions. This is a look favoured by many and can give your couch an inviting look. However a neatly folded throw can also do wonders for your living area, looking perfect on stand-alone armchairs coffee tables and decorative ladders.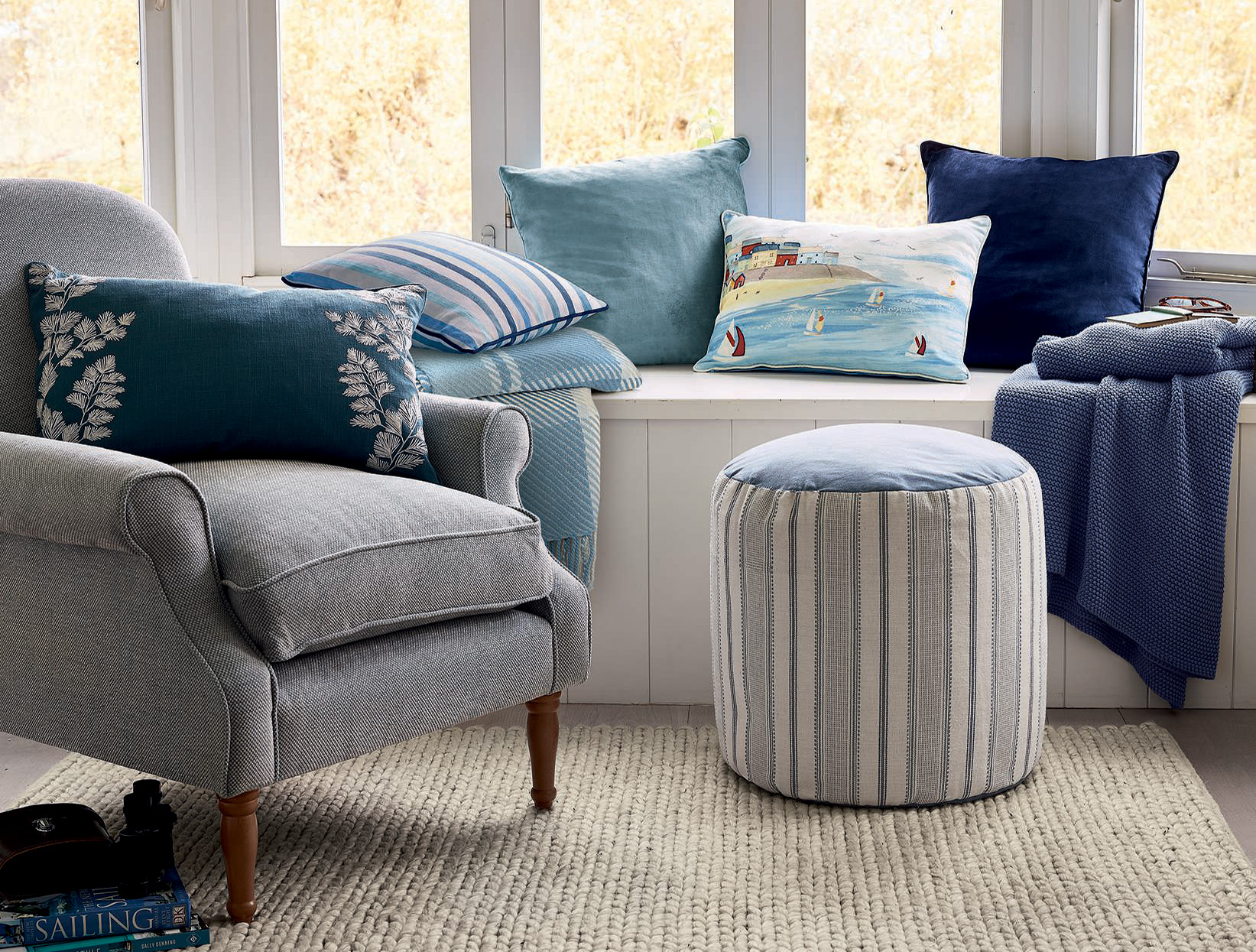 Styling throws with cushions
For most people, shopping for soft furnishings like cushions and throws is an absolute delight. Playing with colour and texture is important when choosing a selection of cushions for the lounge or bedroom and balancing out harsher textures is a must. Embroidery and beading are particularly lovely on throw pillows; a plain throw is the perfect way to balance out the intricate designs, making for an elegant interior look.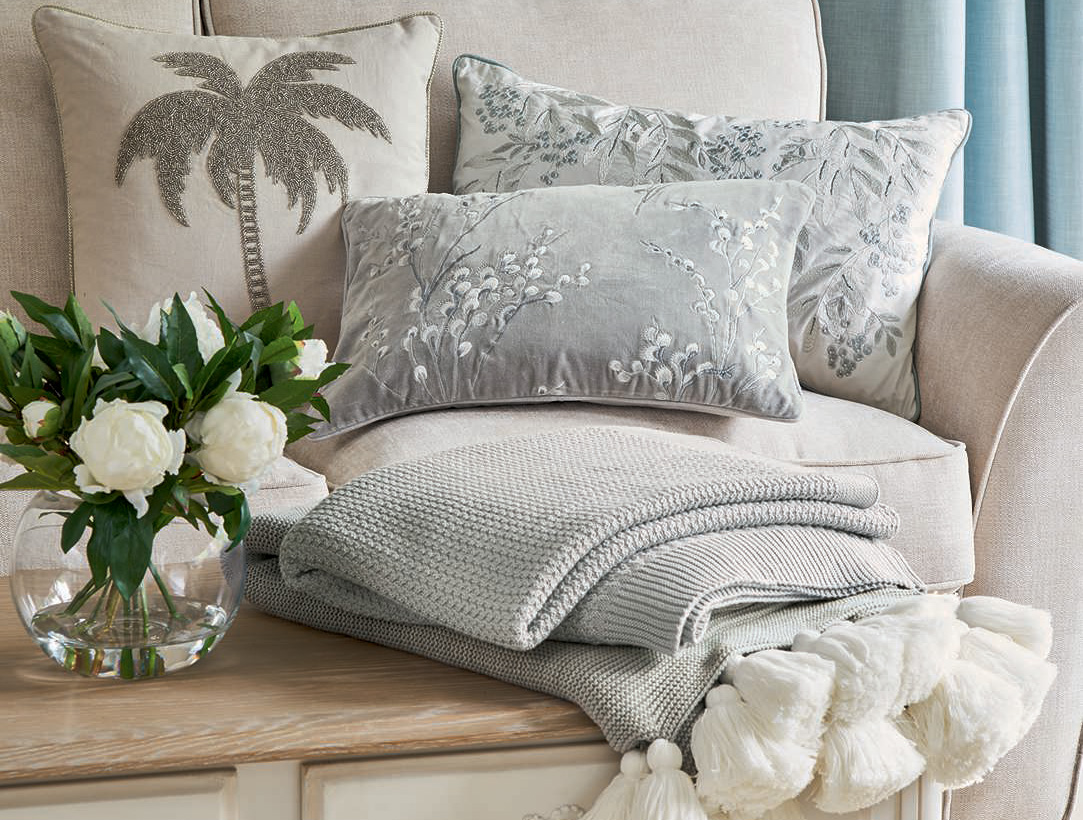 While bespoke cushions look great, at times they can be impractical. For example the texture of a beaded cushion may be uncomfortable and if the design is particularly fragile you may not want to lay on the cushion. This is where on top of being stylish, a throw placed with cushions can also be practical. You can use a throw as a protective barrier against general wear and tear, young kids and family pets.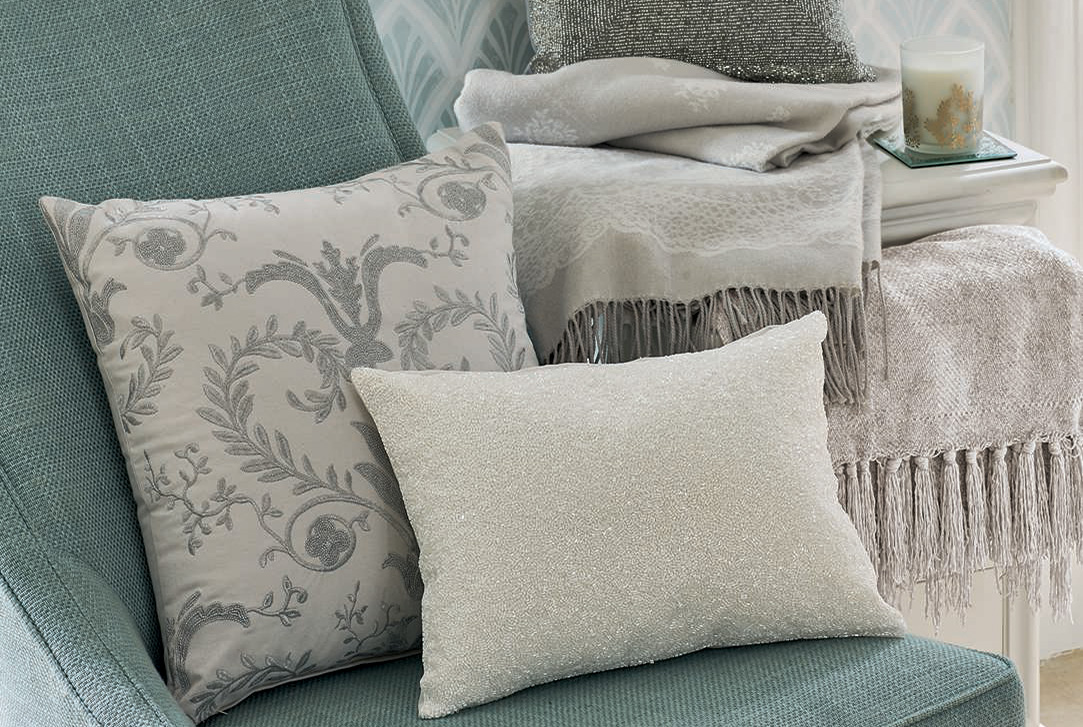 Throws and baskets
A relatively new trend for using throws is to pair them up with woven baskets and display them in the lounge room, bed room and even the bathroom. Pairing cane and wicker baskets with throws is very on trend at the moment, with designers filling their baskets with throws for an overflowing effect. Neatly folded throws on top of baskets also gives a nice effect as you can see in the image below.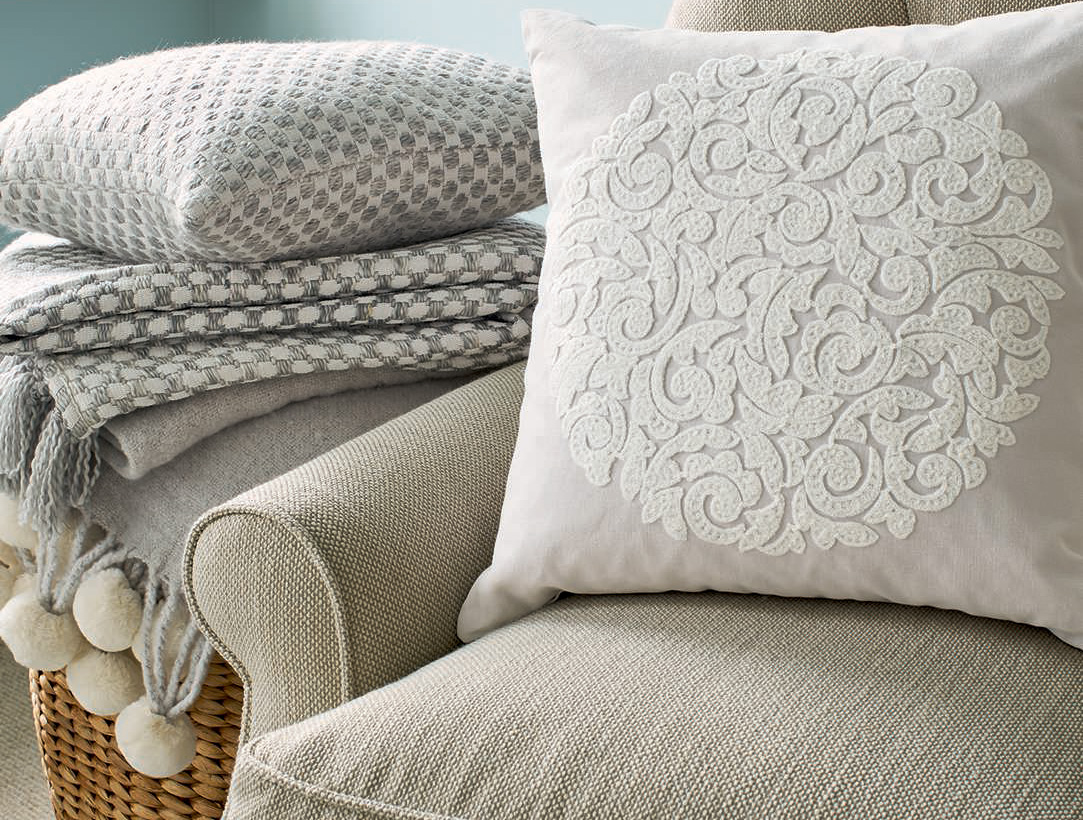 On top of being fashionable, again both items used in this trend are practical. The basket is the perfect storage and the throw, a great way to anything stored inside. If you need to pack away some of your more elaborate cushions, you can also pack them away while you have guest.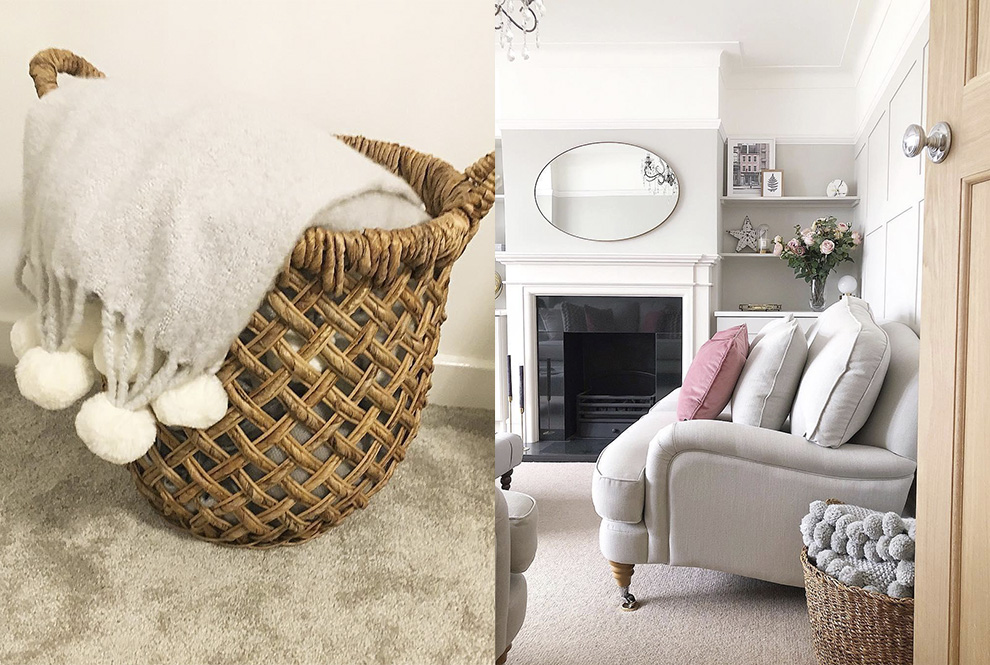 There are a few ways to style a throw using a basket, each creating a different effect. You can use a neat over-the-arm waiter style fold if you would like to keep some symmetry in your interior or go for a cascading drape for a more homespun feel.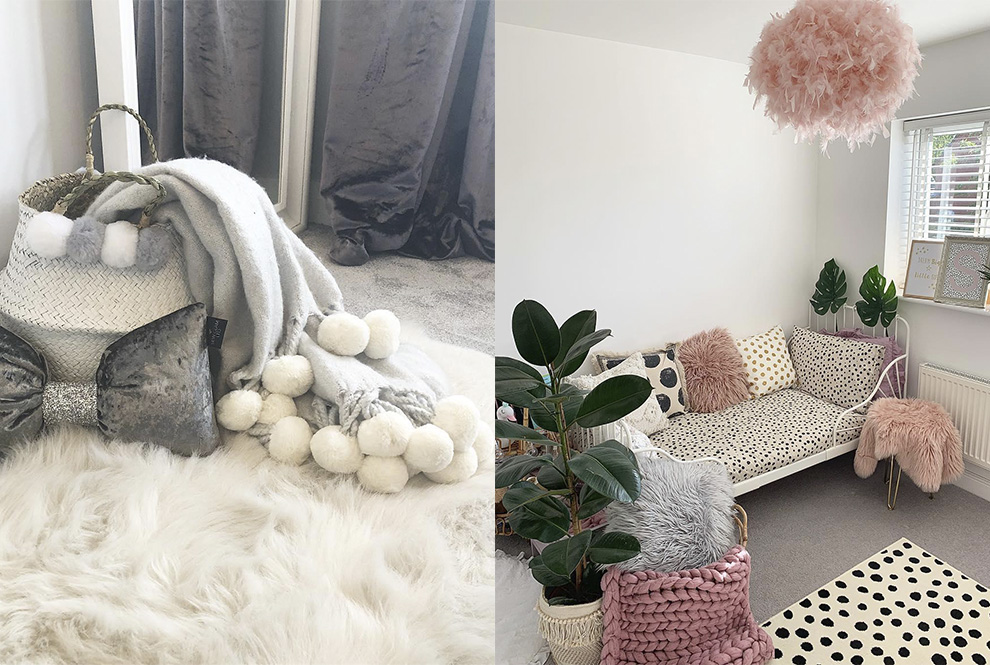 Are you a fan of using throws in your home? Let us know in the comments below.