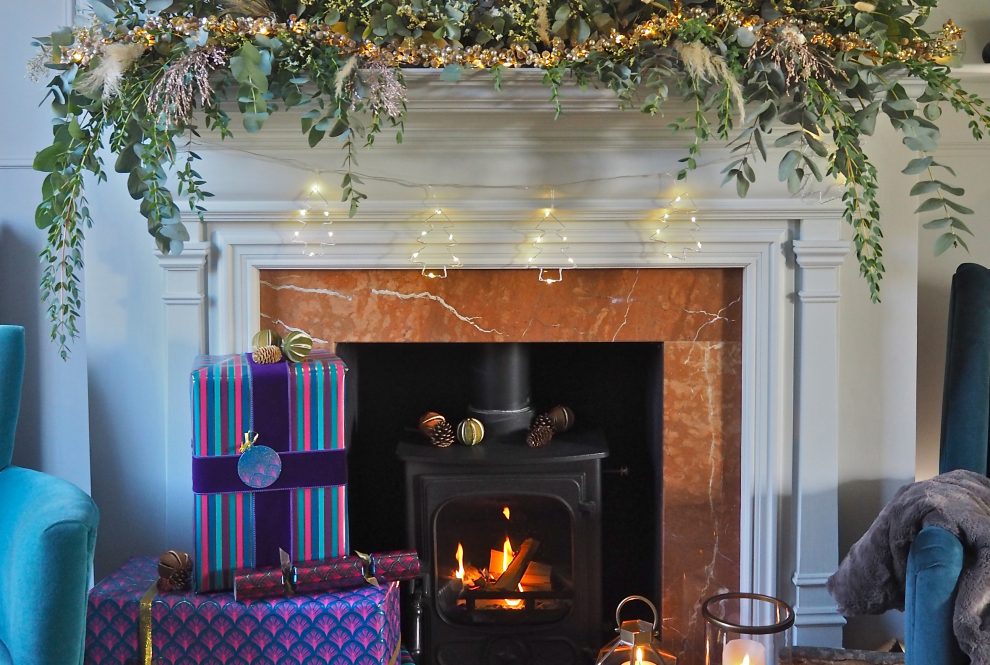 Give your fireplace a yuletide makeover with our bejewelled collection read more
Nothing's better for getting in the Christmas spirit than cosying up by a roaring fire with some hot chocolate on hand and the sounds of carols in the background. Why not add to the Christmas mood even more by decking out your fireplace in Christmas accessories this year with the help of interior blogger Melanie Lissack of Melanie Lissack Interiors.
Using Laura Ashley Christmas Accessories Melanie has created a stunning festive fireplace display that is perfect for adding a bit of yuletide charm to your home.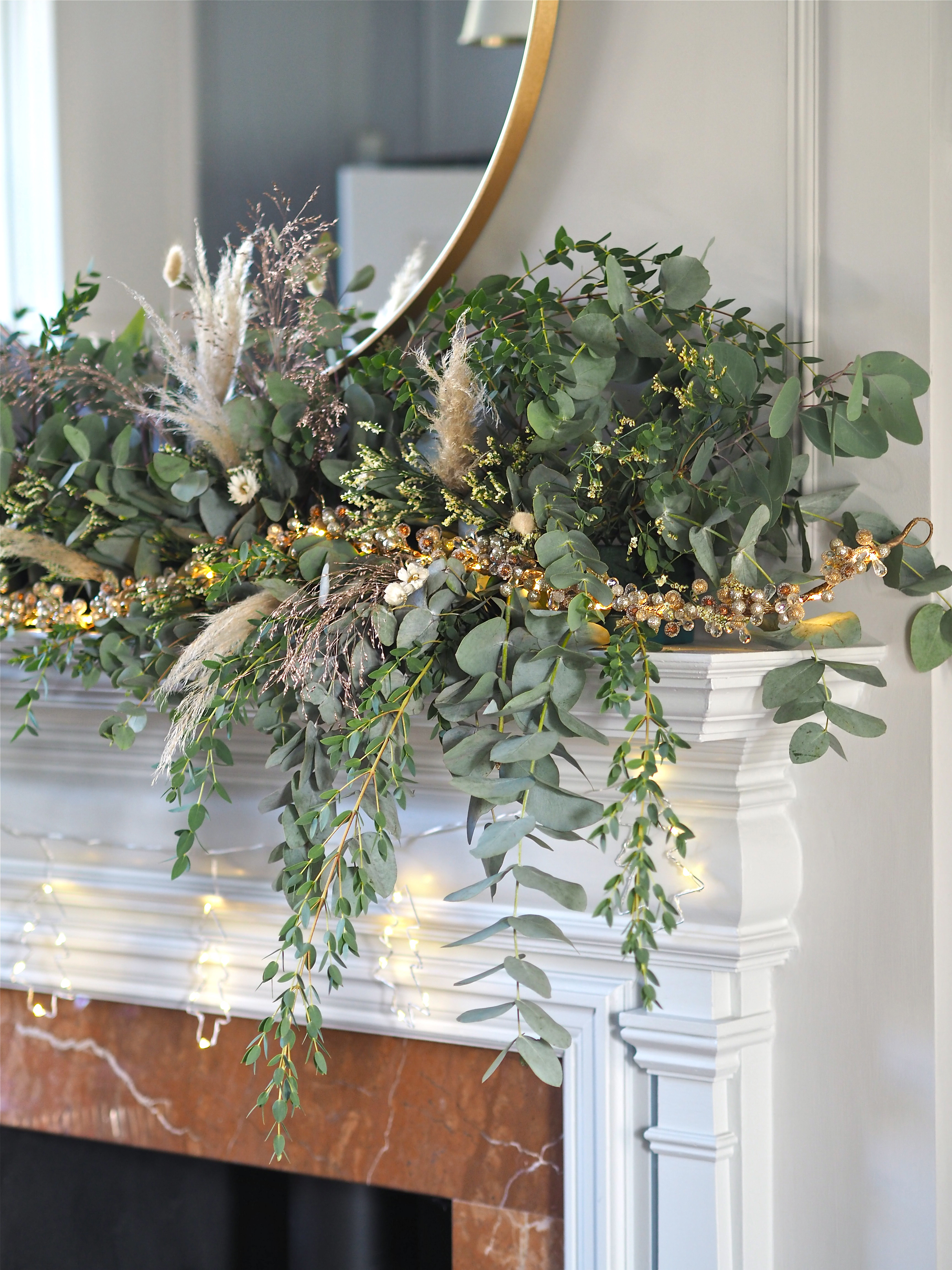 The trend for styling your fireplace mantel and surround at Christmas has in recent years become almost as important and popular as decorating the tree! With the fireplace being a key focal point in any room, by dressing and decorating it you can really embrace the spirit of the season in your home.
Luckily, there are a wide range of products in the Laura Ashley Christmas collection that you can use to successfully style your fireside. This year I have used the Laura Ashley Bejewelled Collection, plus some of their home accessories in warm, gold colour-ways, to create this simple display in my sitting room.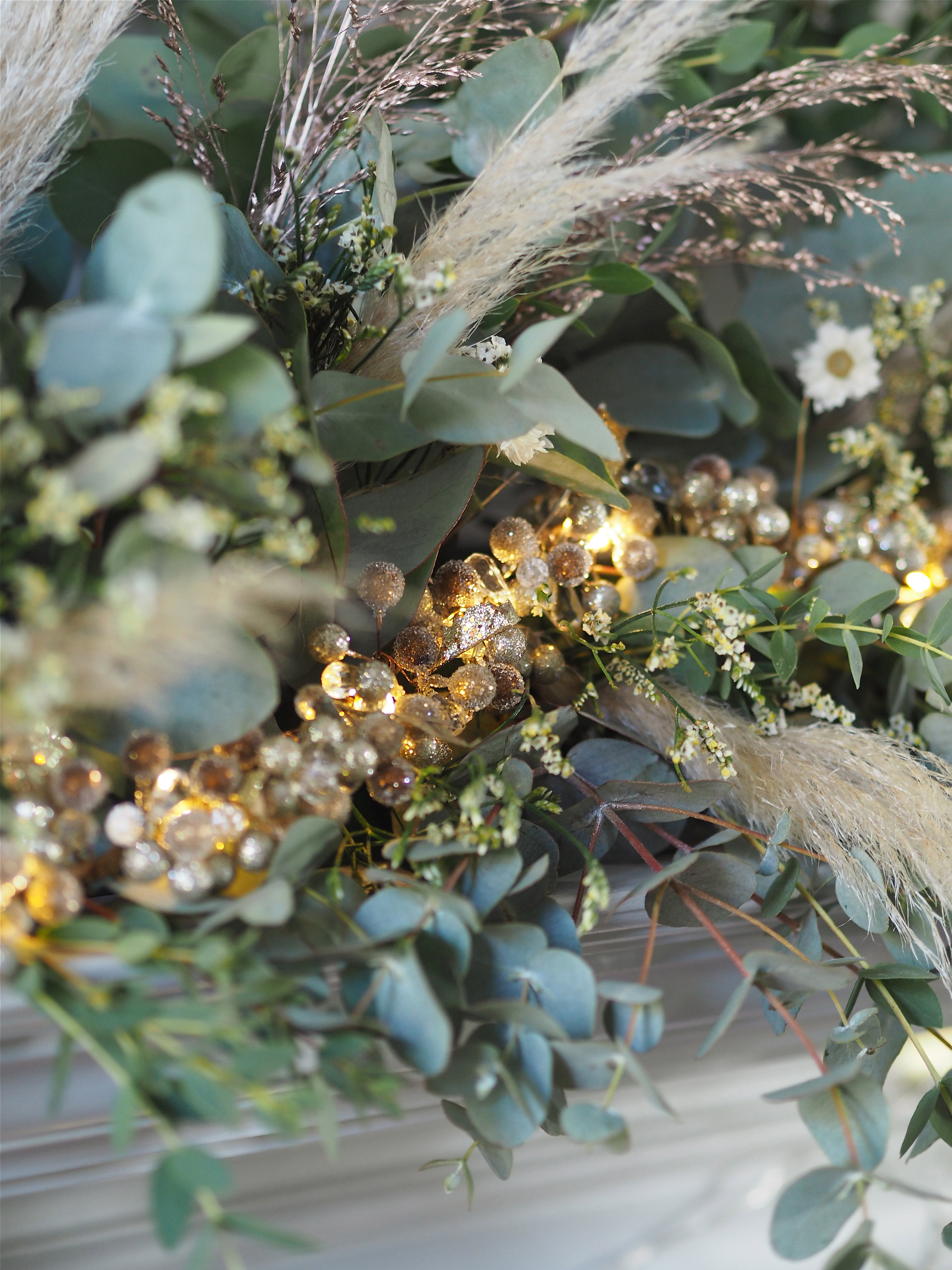 The most important part when decorating your fireplace is to add a garland that runs across the breadth of the mantle. Here, I have created a fresh garland using green foliage and dried flowers, which has been intertwined with Laura Ashley's Gold Beaded LED Garland that adds light and a touch of sparkle to the overall look. If you are not confident in your floristry skills, or like to get your Christmas decor up early in the month, use a fuller, faux-flower garland such as Laura Ashley's Traditional Red and Green LED Garland across the top instead.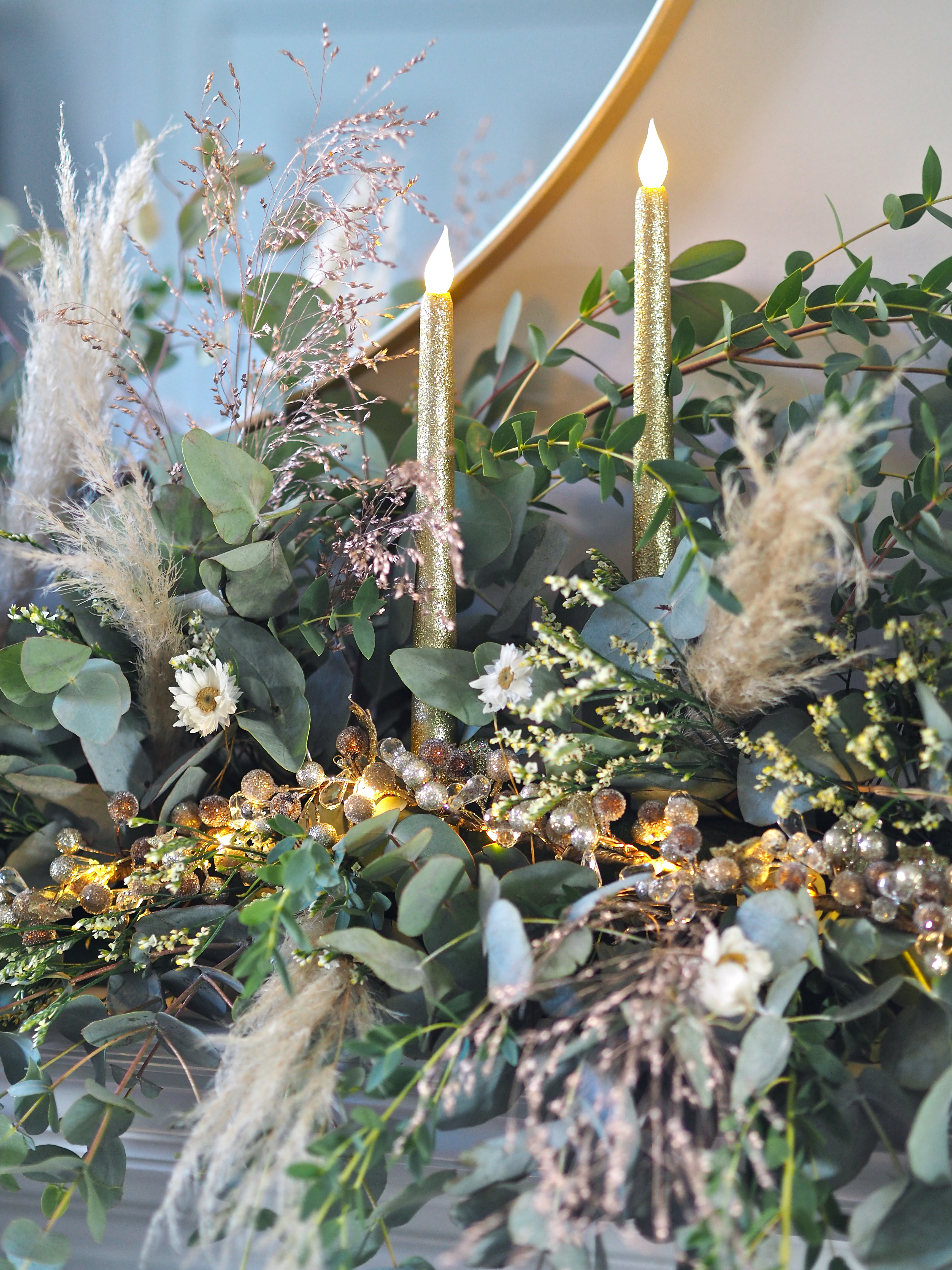 To add an extra glamorous touch, I added in two Gold Sparkle LED Dinner Candles to the end of the garland to create an extra festive touch. As these candles are battery-operated LED, there is no concern about any open flame being nestled in the garland itself. When Christmas dinner is served, I will whip out these candles and use them on the table instead!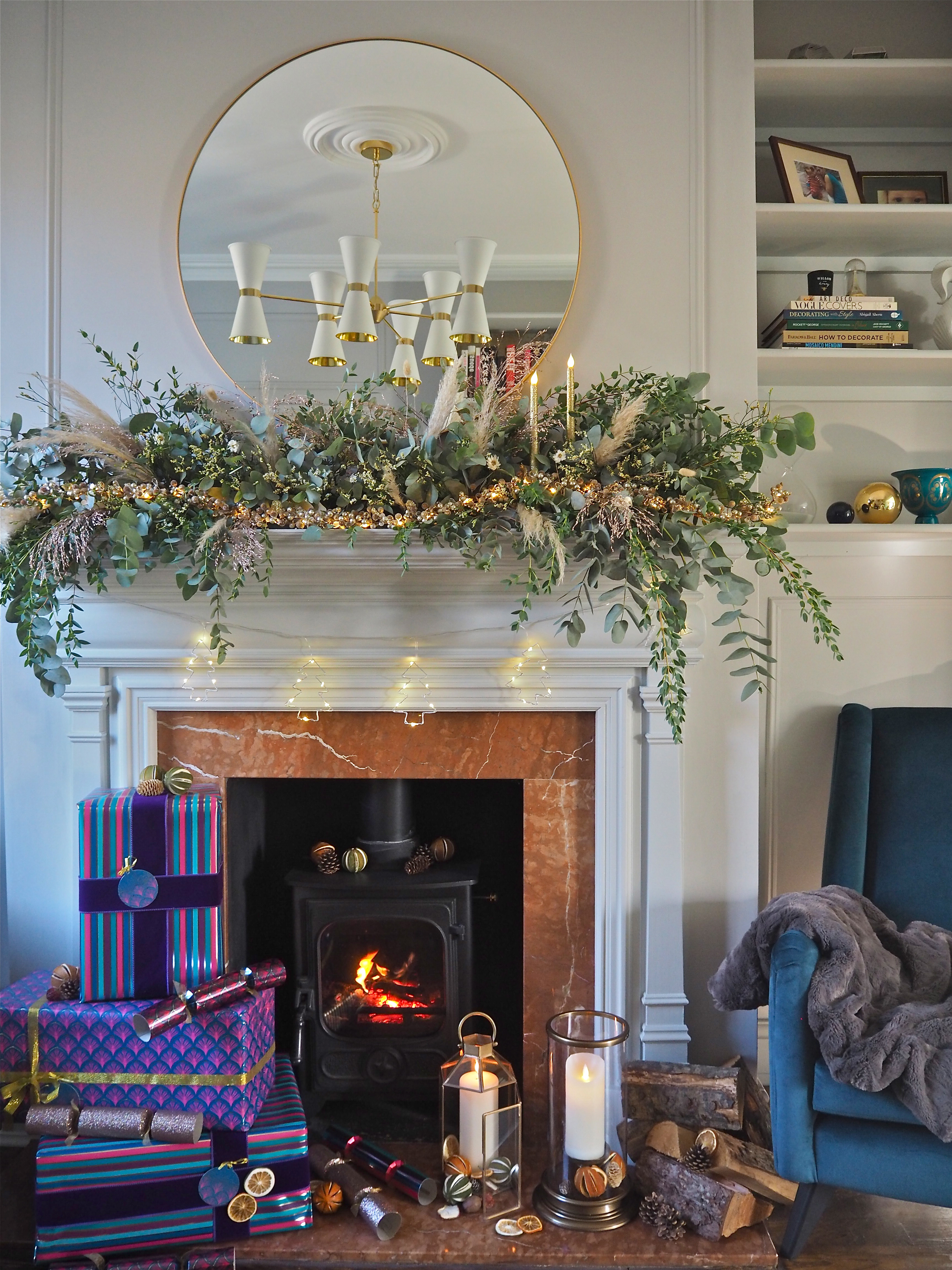 To frame the fireplace, I added height either side of the surround going up towards the ends of the garland. Tall, thin lanterns and hurricane candle holders work perfectly for this. The Laura Ashley Ellington Hexagonal Lantern in Brass can contain a candle, or simply be filled with dried seasonal fruit for an elegant Christmas display. I filled the Extra large Brass Hurricane Lamp with an LED pillar candle , which provides a gentle and atmospheric Christmas light that can be enjoyed safety throughout the season.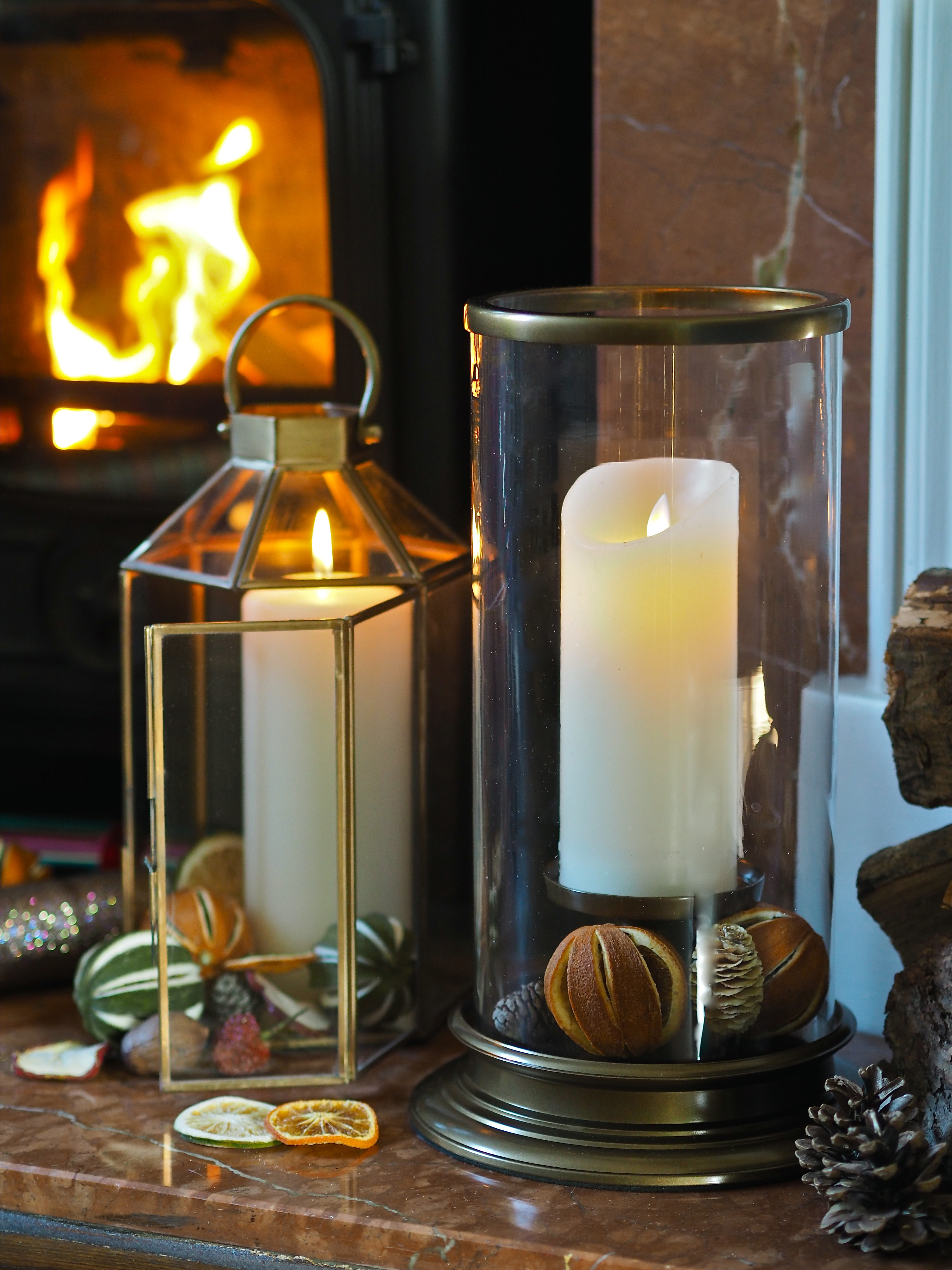 Presents beautifully wrapped and piled high not only evoke excitement for the big day, they also look visually appealing and define the fireplace as the central area for everyone to gather. Jewel tones always work well at Christmas as the colours are warm and alluring. Here, I've wrapped and decorated gifts in Laura Ashley's bejewelled range of crackers and wrapping paper, with the deep blues and purples providing an alternative, modern spin on traditional Christmas colours.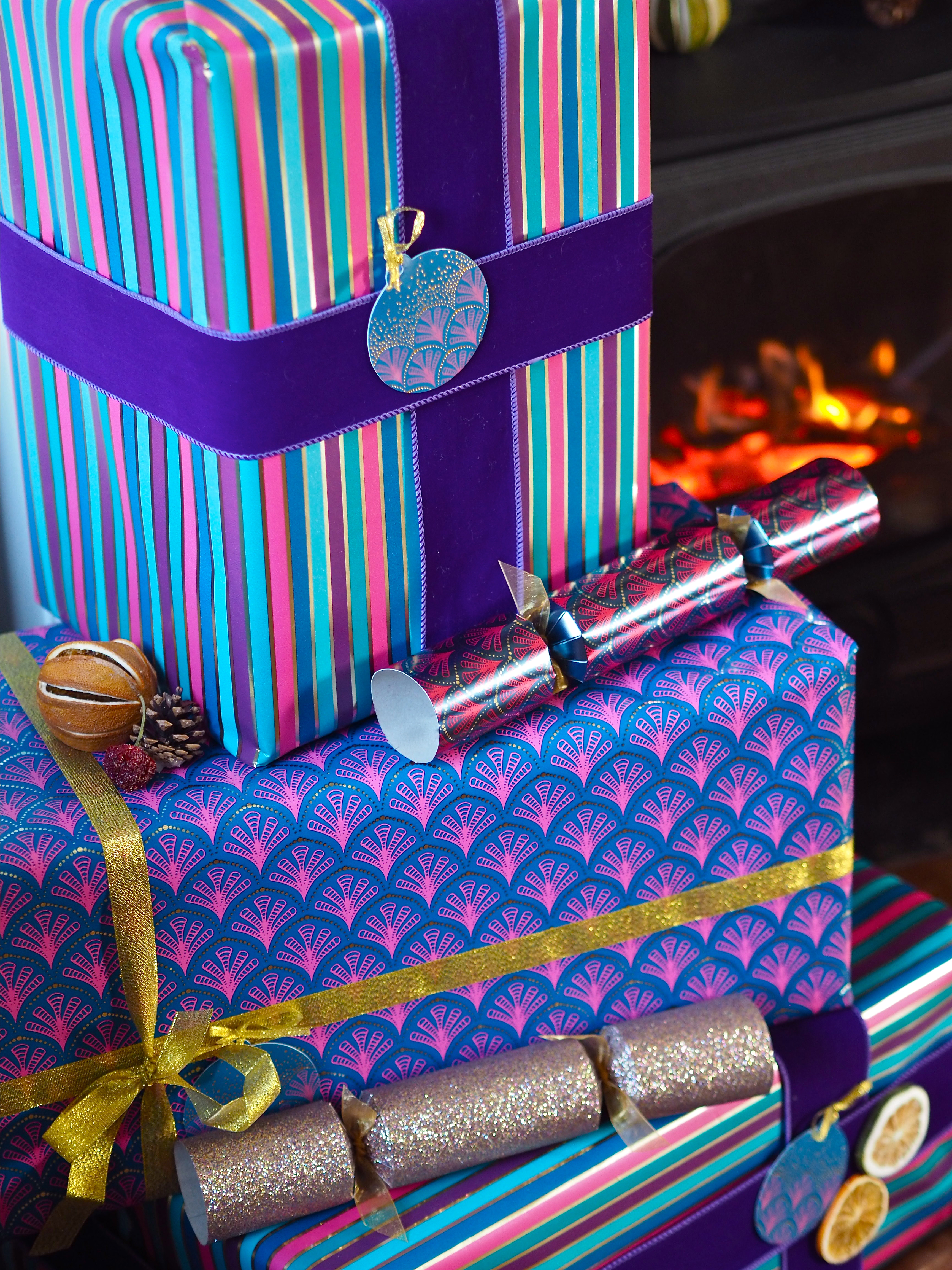 A string of twinkly fairy lights are the perfect finishing touch to styling a fireplace. If your fireplace is non-working, group fairy lights together and place them where a fire should be to mirror the look of a toasty, warm fire. Alternatively, string them below your garland to add another level of decoration sweeping across the mantel. I love these Wrapped Tree Wire Lights for a really festive touch to my fireplace.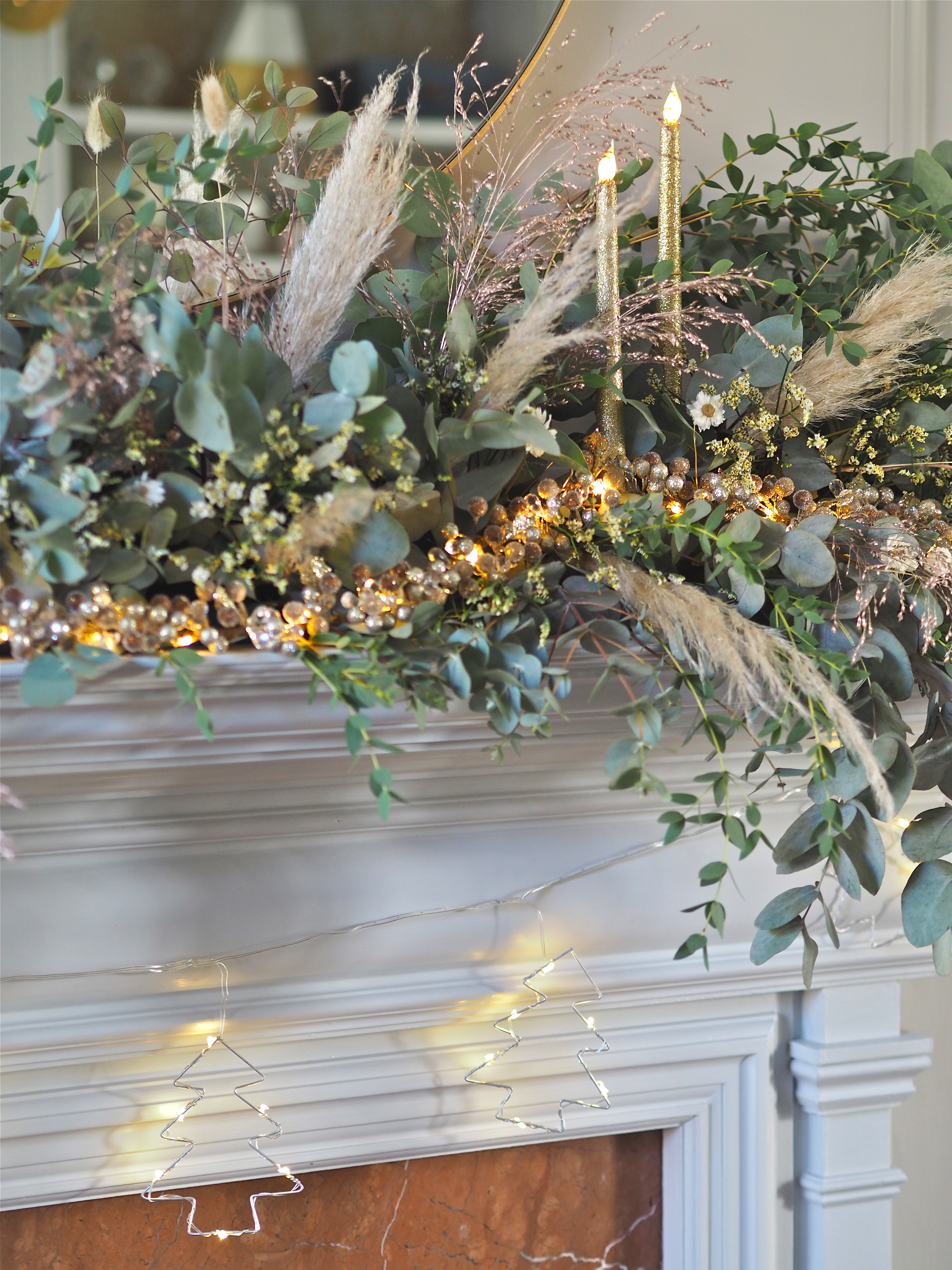 To really draw your family and your guests around the fire at Christmas, make your fireplace smell amazing. Tuck small mini diffusers in around the back of the garland, so your fireplace not only looks Christmassy, it smells like it too!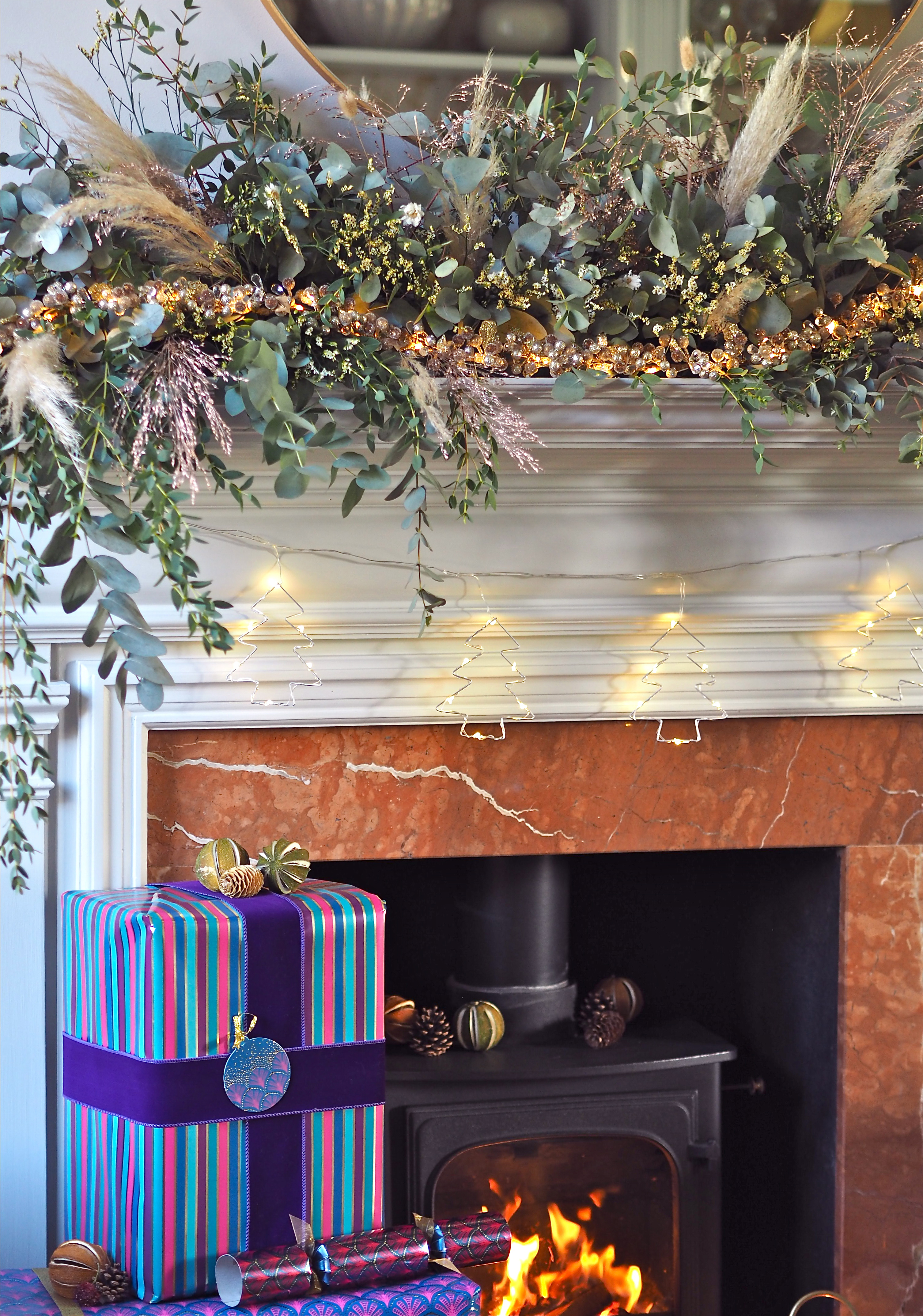 This blog post was made in collaboration with Melanie Lissack of Melanie Lissack Interiors using our Bejewelled Christmas Range.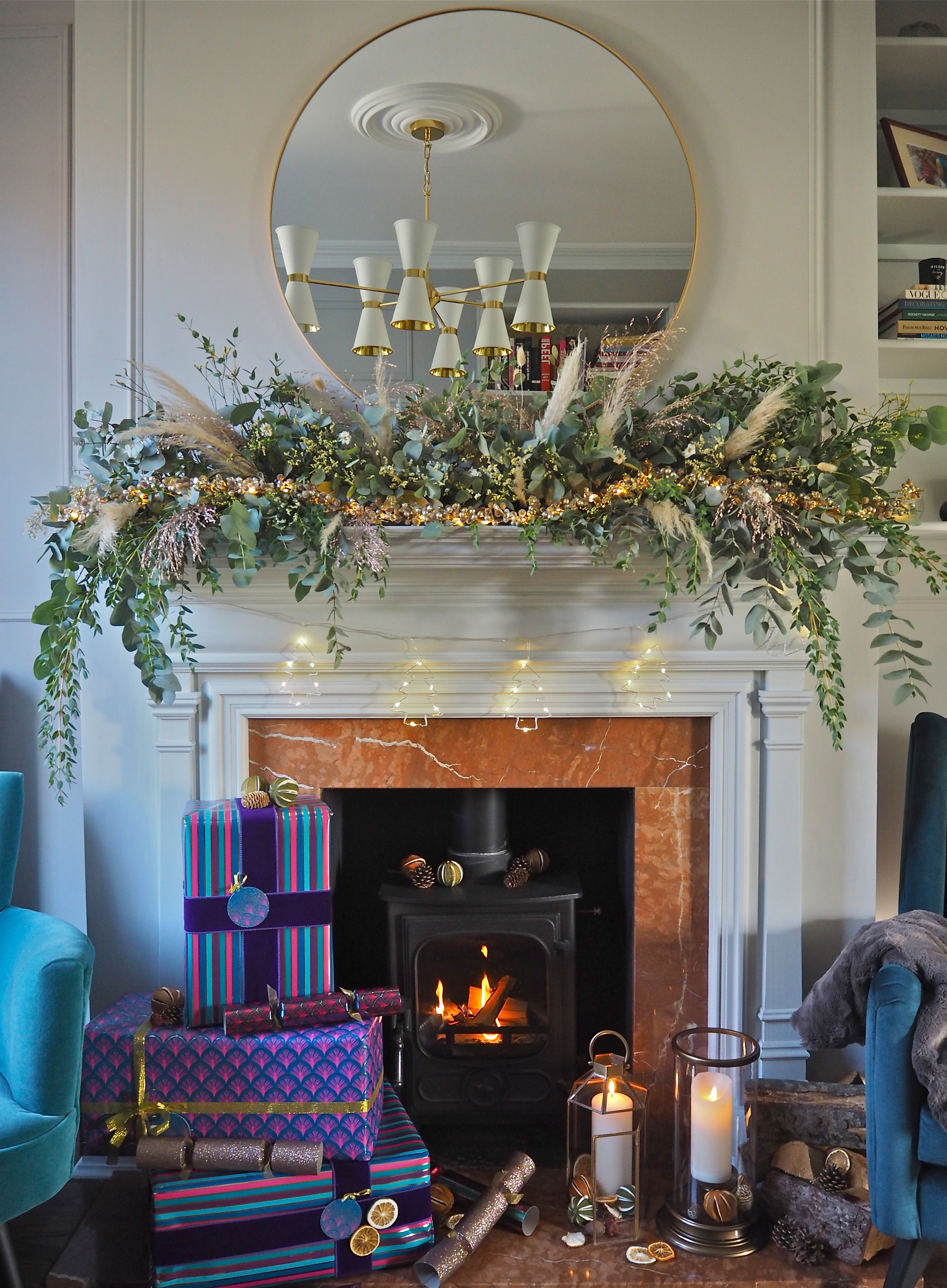 Are you planning to decorate your fireplace this Christmas? Let us know in the comments below.