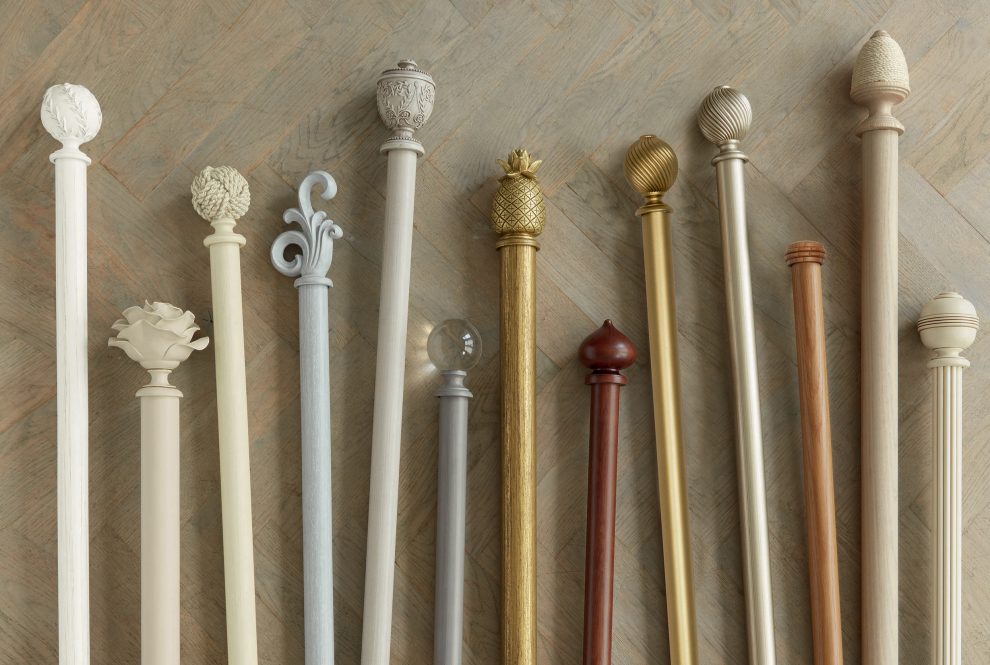 Add a touch of glamour to your window dressings read more
Adding curtains to any interior is an easy way to give a room an instant lift. On top of being functional at filtering the sunlight, curtains are one furnishing item that can easily be decorated to add a glamorous touch to any living space.
Whether you want to give your window dressing a bit of personality or simply get your curtains to hang in an attractive way, we have some simple ways to add a decorative touch to any curtain display.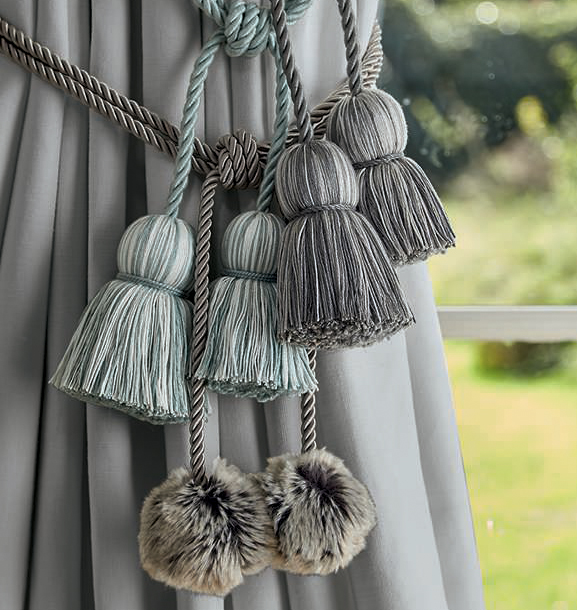 Tassels
Tassels are the ultimate decorative accessory for any curtain display. Coming in a number of different colours and designs, they are the perfect accessory for giving your room a more bohemian edge or adding a pop of colour to your window dressing. They can also be used to create a number of different drapery effects.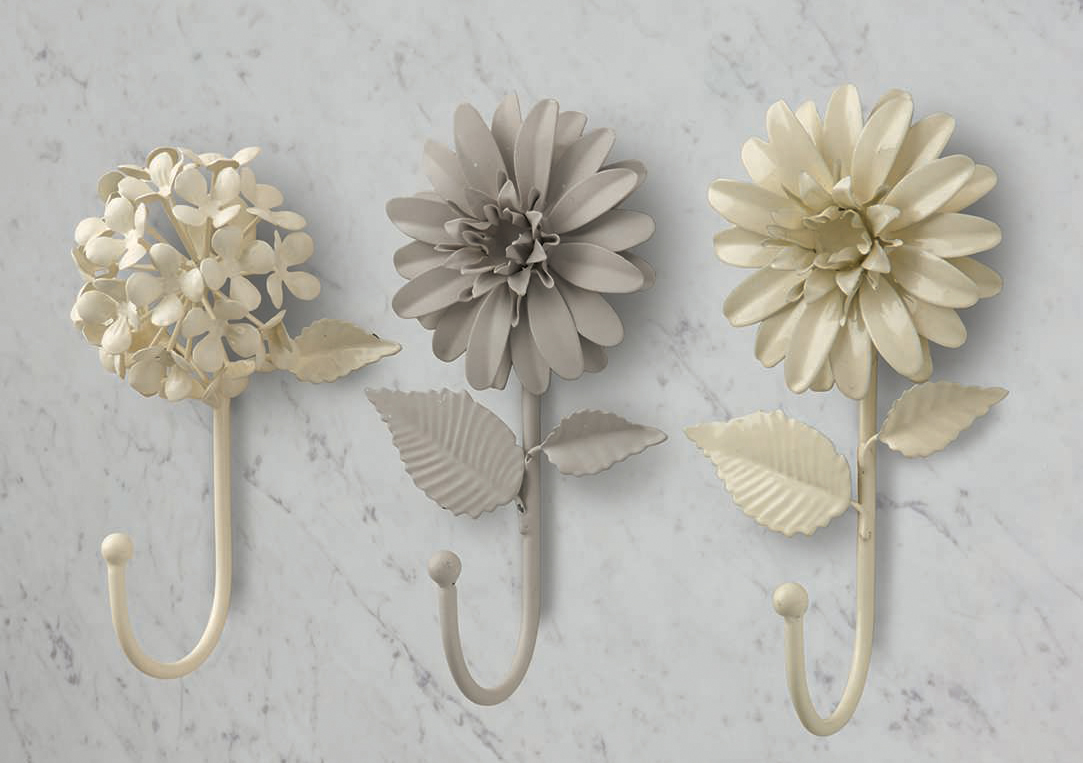 Hooks
Adding a set of decorative hooks to hold back your curtains not only lets a bit of natural light into your rooms but gives your curtains a beautiful shape—framing your windows in style. If you want to add even more personality to your curtains, opt for hooks that have a more ornamental look. Pulling back curtains with this style of simple wall hook will produce a cupped drapery effect—perfect for properties with period features or vintage aesthetics.
Placement tip
Where you decide to place your hook on your wall will dramatically effect the way your curtains hang around your window. Most people decide to place their hooks halfway up the curtain, or a third of the way from the bottom. To make sure your curtains are a mirror image of each other and fall the way you want them to, measure from the top to the bottom and make a small marking at the halfway point.
Then ask a friend to hold the curtains back to the point that you have marked off so you can see exactly how the curtains fall. If you are unhappy with the look, try this again using a different point on the wall.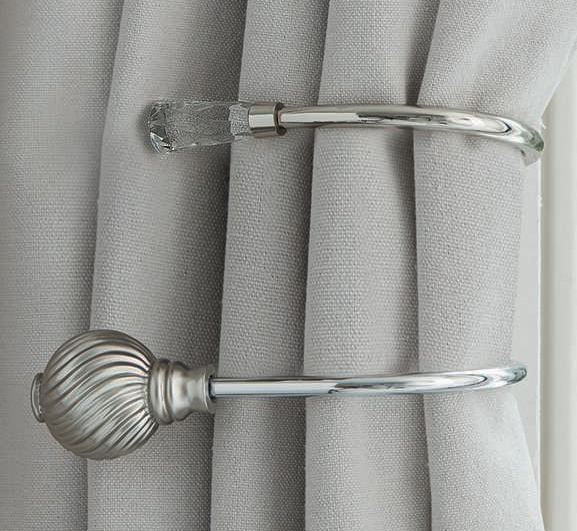 Curtain holdback hooks
Another style of hook that will make your drapes looks fabulous are curtain holdback hooks. Their horizontal design and shape are perfect for holding back a thick set of curtains neatly. Curtain holdbacks can be as decorative or as understated as you like and can be matched in with the metallic accents in your room. This type of hook will again produce a cupped drape effect, but will create a neater and straighter tail-end to your curtains.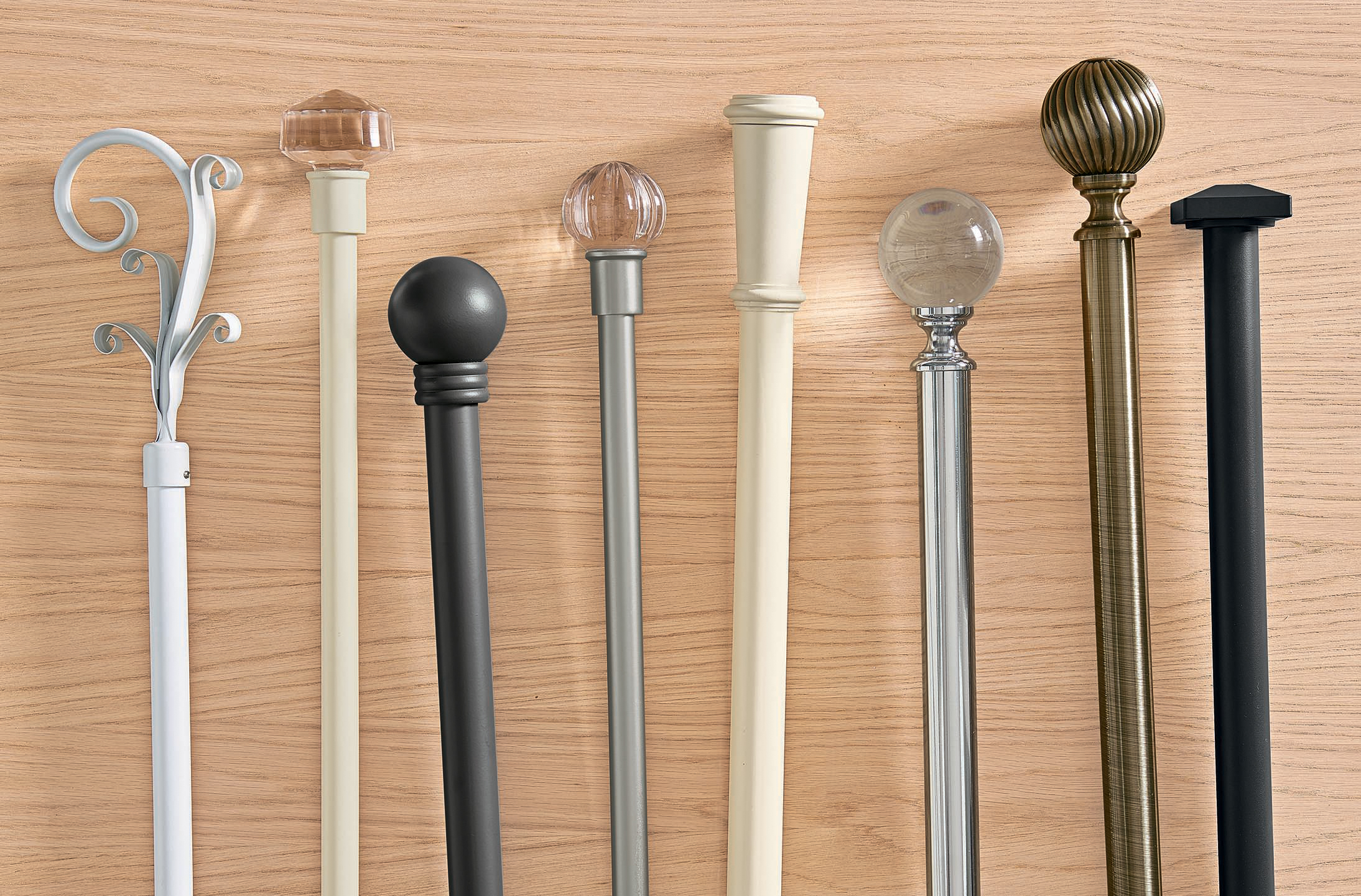 Decorative curtain poles
The simplest way to freshen up the look of your curtains is to invest in a beautiful curtain pole that matches in with the look and feel of your room. If you want to pick up on the metallic accents in your space, go for a curtain pole in a chrome or gold hue. For a country garden, french provincial or Victorian-style property you might want to opt for a pole in cream or white with a more decorative design.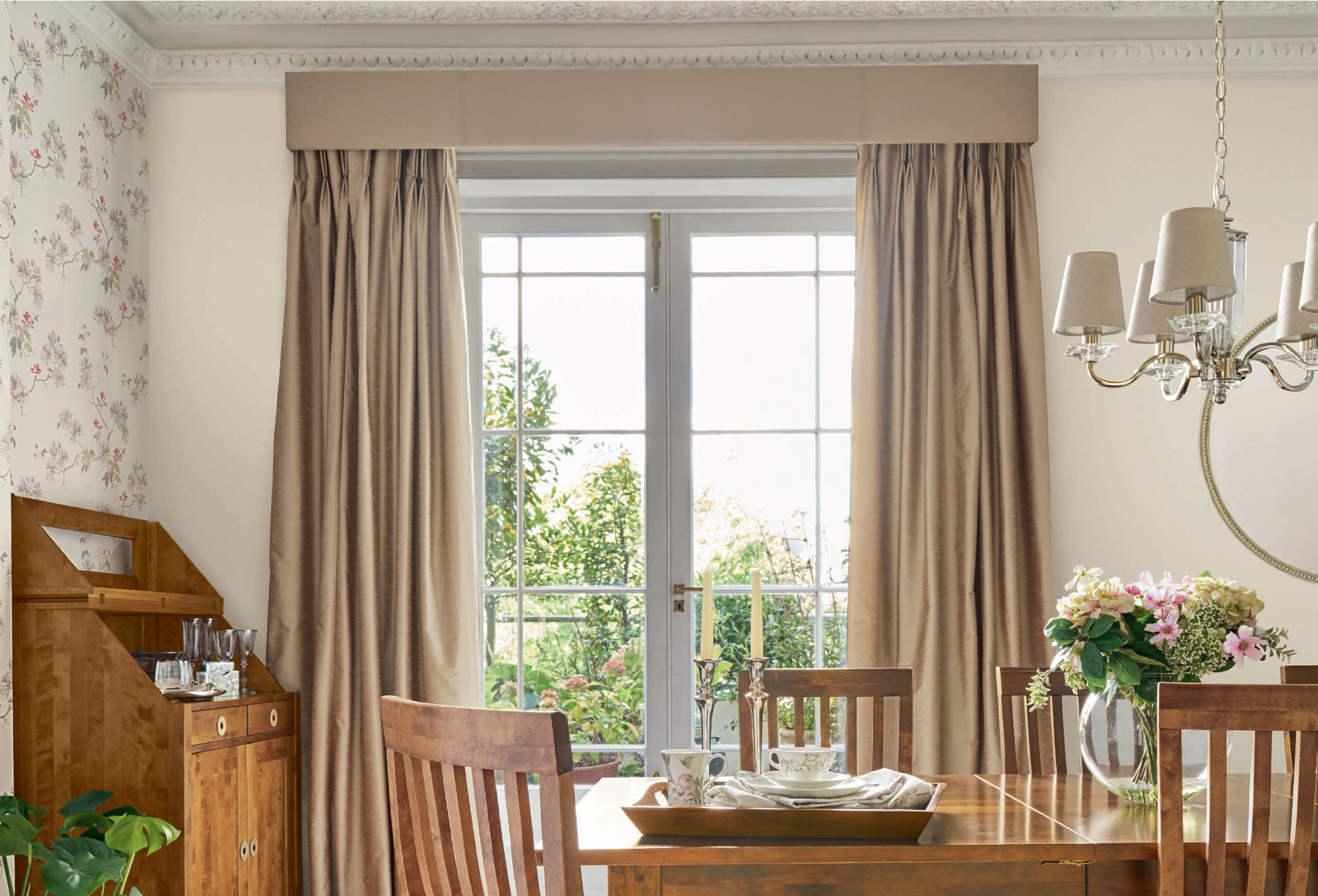 Add a pelmet
If you are not a fan of the look of curtain poles why not opt for a classic pelmet to frame your curtains and give your window dressing an elegant edge. Match in with your colour scheme by choosing a pelmet that's the same colour of your curtains or get creative and use a decorative pelmet to add some interest to your room.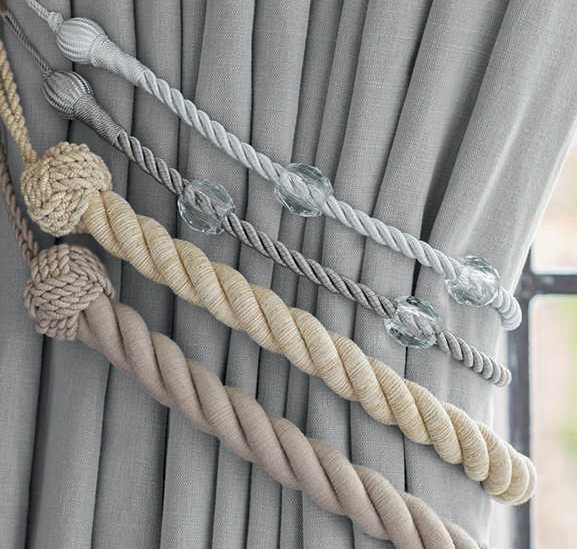 Rope tiebacks
Like tassel tiebacks, rope tiebacks are perfect for adding a bit of contrast and depth to your curtains. They are also a stronger tieback making them perfect for holding heavy fabrics. When used with decorative hooks, rope tiebacks can create a number of interesting curtain shapes and effects. For a grander look, place your hooks higher on the wall and scoop your curtains so the material spills over your tieback—creating a more voluminous cupped look. Pair this look with a material pelmet and you will have an opulent looking window dressing.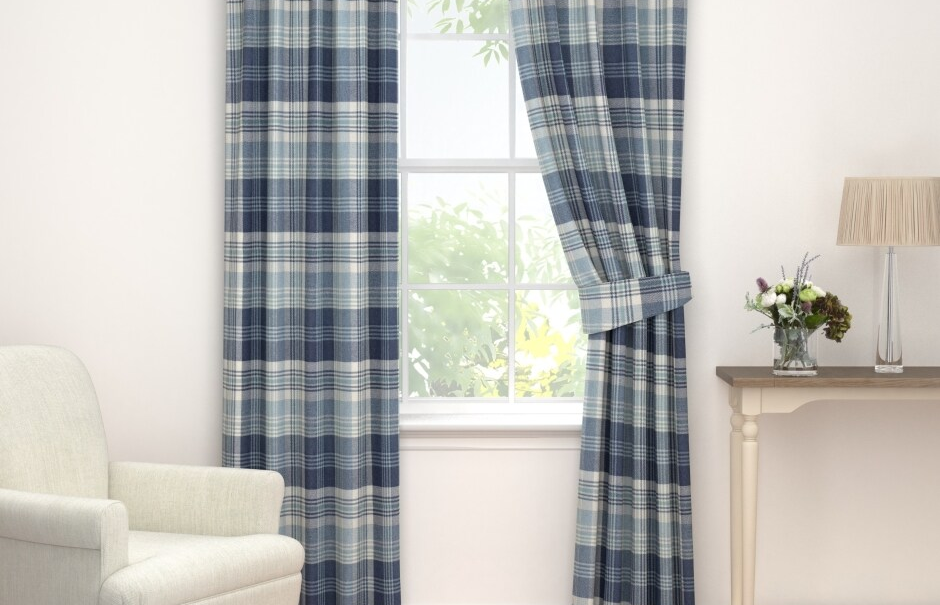 Fabric tiebacks
If you prefer a tie-back that will match in with the patterns of your curtains, why not use a fabric tieback. The thicker width of the tieback is great for an even distribution of your curtain material—creating a more clean-cut look in your home. You can also play with patterns and colours to create some interesting interior looks.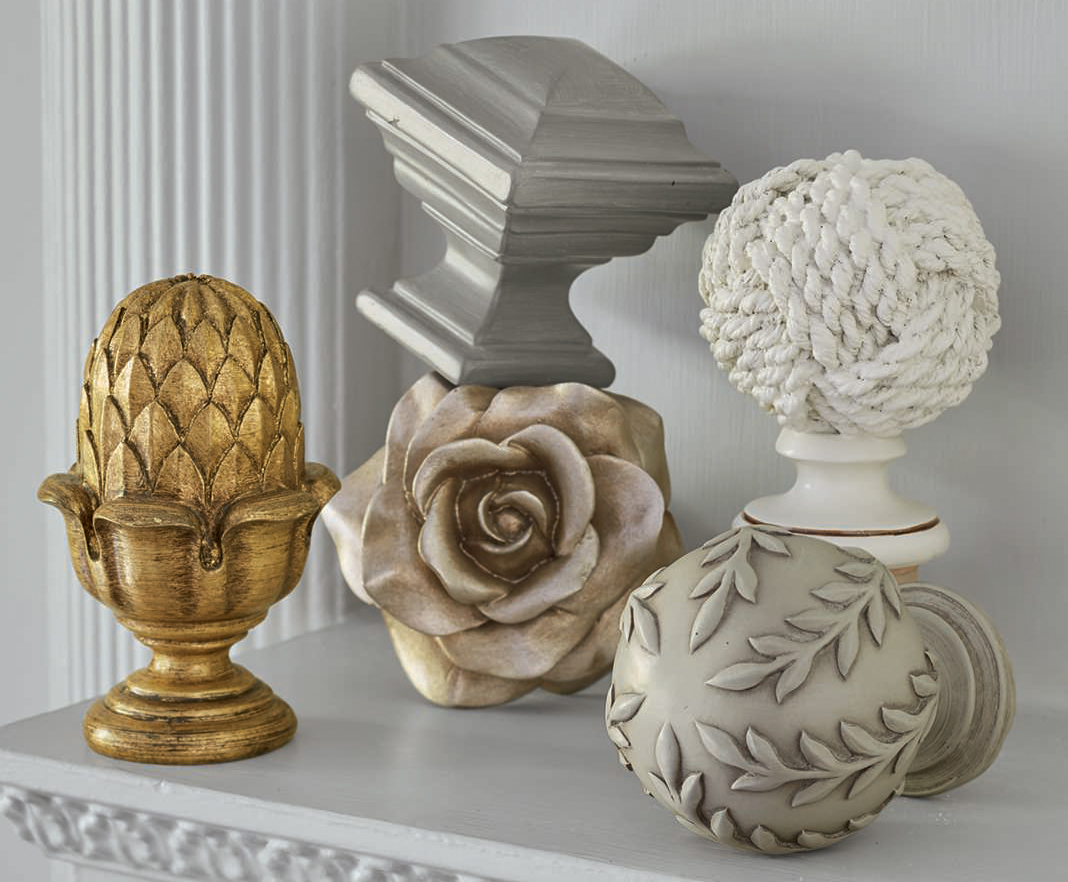 Decorative holdbacks
Versatile and decorative, a classic curtain holdback is great for giving your home a bit of personality and is one of the most useful items when it comes to creating beautiful drapery shapes. For a traditional look with a twist, create a swagged cascade by draping your curtain fabric over your holdback while slightly twisting out the edge of your fabric to reveal the other side—creating a beautiful cascade effect.
For a beautiful bohemian look, place a holdback to one side of your window and drape a single floaty curtain to create a sweeping look.
Do you think your curtains would benefit from a few of these extra touches? Let us know in the comments below.