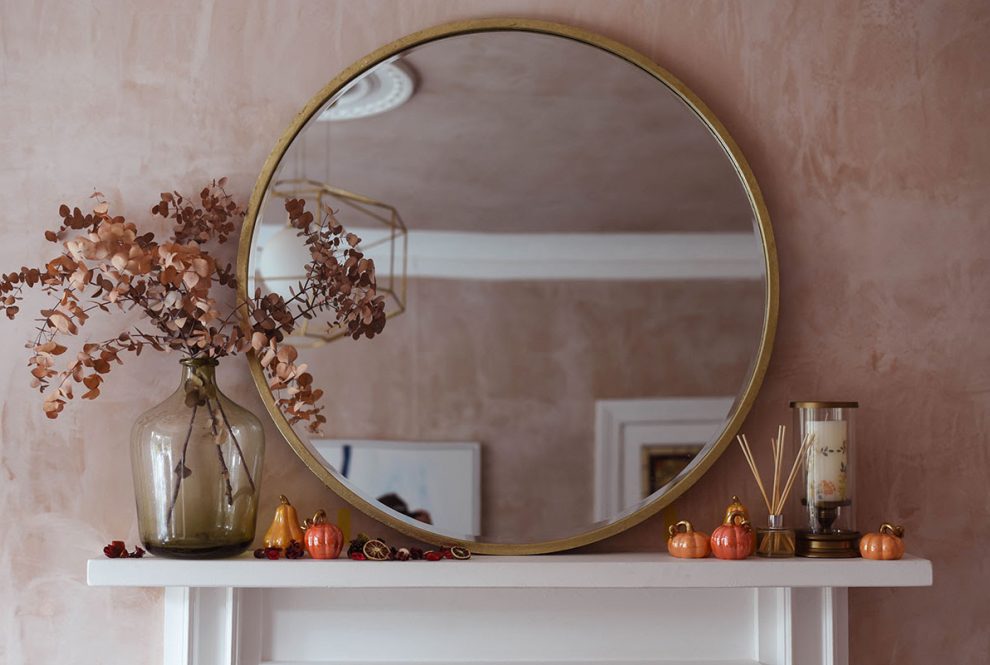 Create a stunning Autumnal display around your fireplace with these styling tips read more
As the weather gets cooler, there's nothing like cosying up beside a roaring fire to warm up and relax. Fireplace mantles are perfect for adding a bit of decoration to your room and are easy to update as the seasons change. Mantlepieces are especially great if you like creating themed displays for Christmas, Easter and the changes in season.
To create a fireplace display that adds a touch of the autumn to your lounge room we enlisted the help of Wendy Gilmour of ThankFifi. Using the Laura Ashley autumn home collection Wendy has created an autumn fireplace that is perfect for any home—adding some seasonal charm to her mantle while adding in other items to give her room a contemporary feel.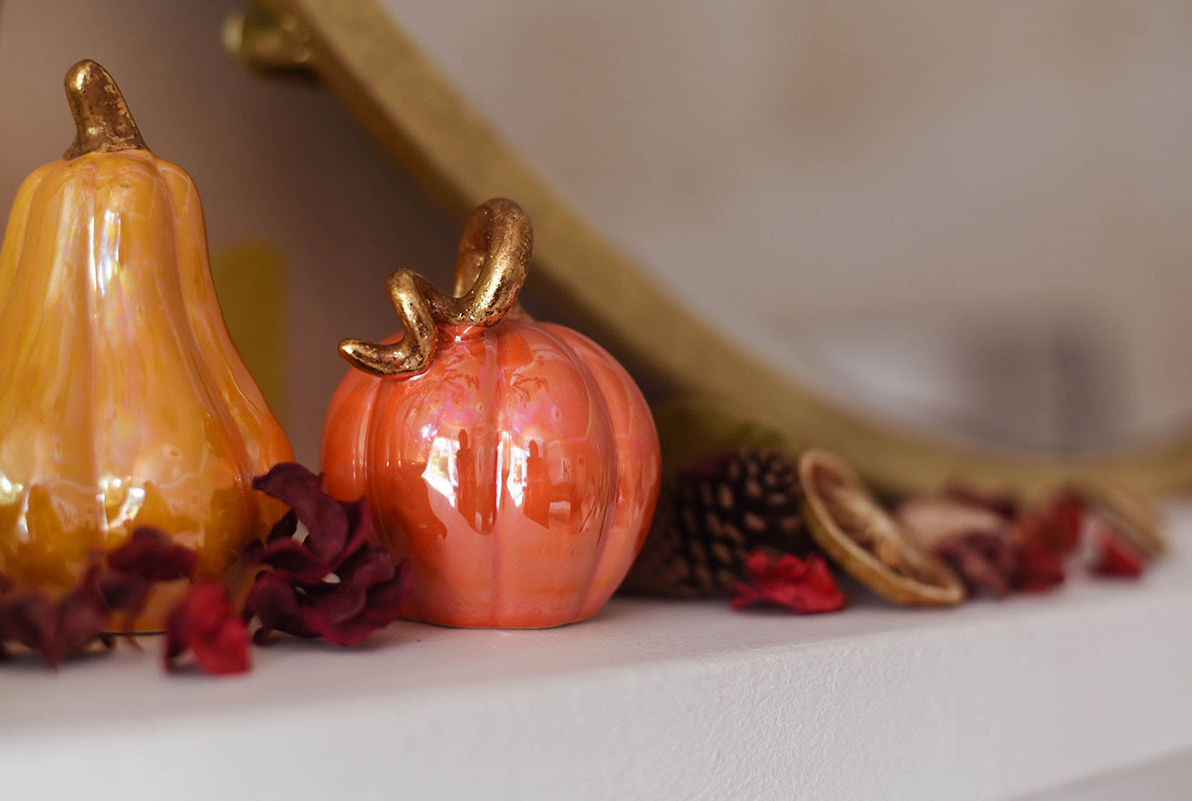 Autumn Fireplace Styling
Autumn has to be my favourite season of all – the promise of bright, crisp days followed by cosy nights in around the warm glow of the fire with steaming hot mugs in hand. And there is nothing lovelier than bringing some of those autumnal touches to the fireplace, the centrepiece of the room.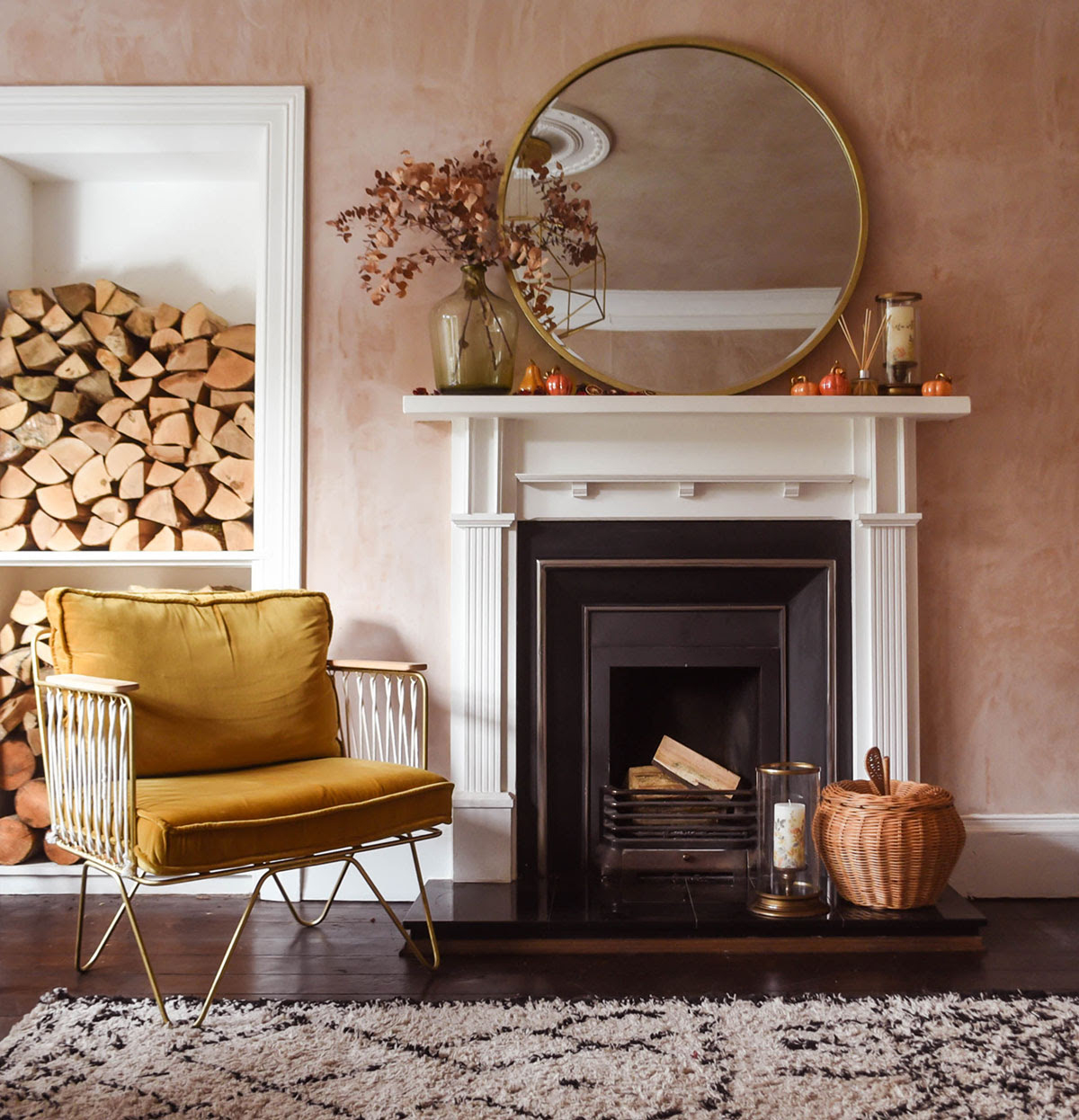 I love switching things up within my own home, surely the cheapest way to redecorate, and this Constance mirror was relocated from the hall to her new home, pride of place on the mantel. The gold frame ties in perfectly with the other pieces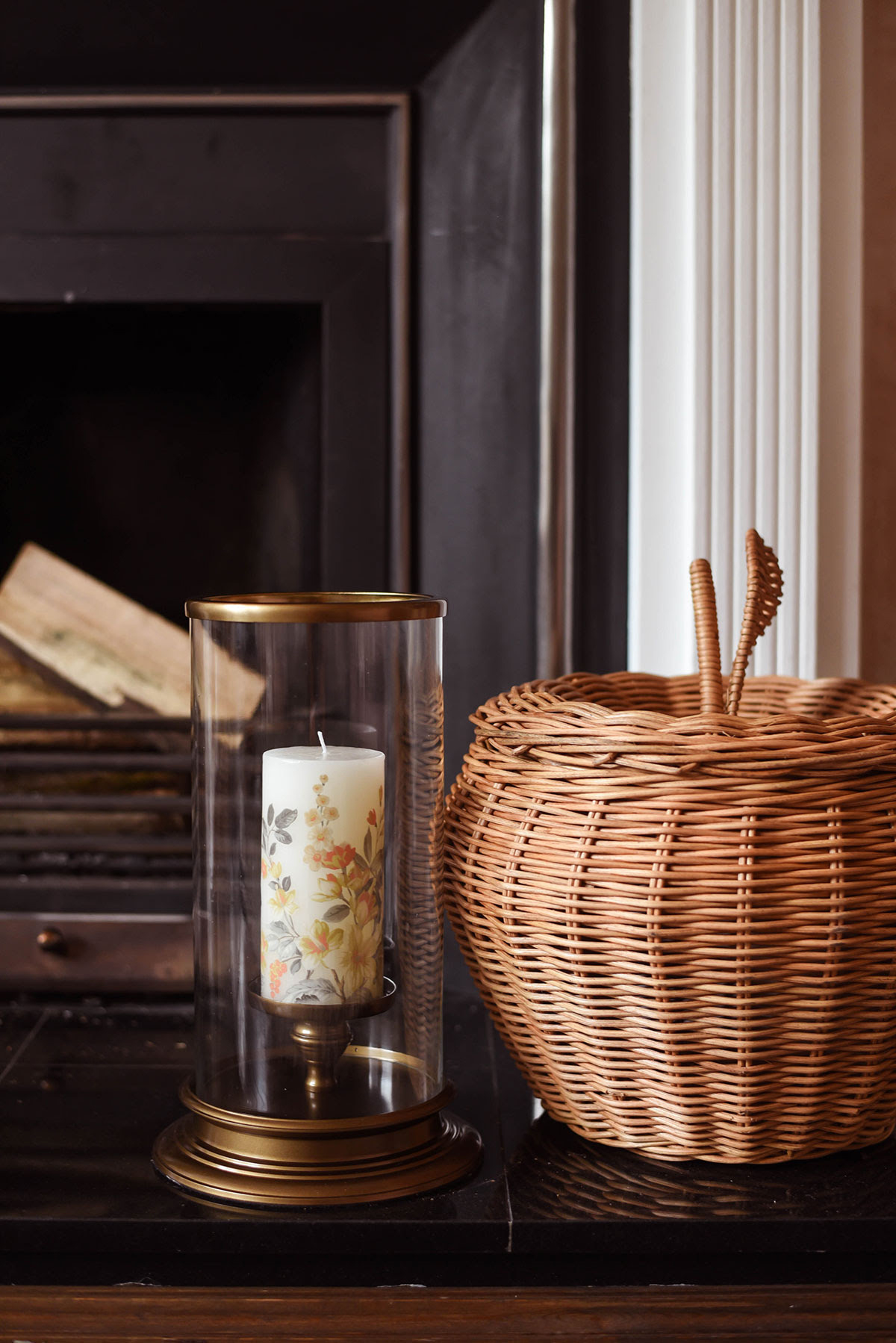 I picked out like the brass hurricane lamps – I especially love these because they work for any time of year just by updating the candle and the Florentine design is so perfect right now.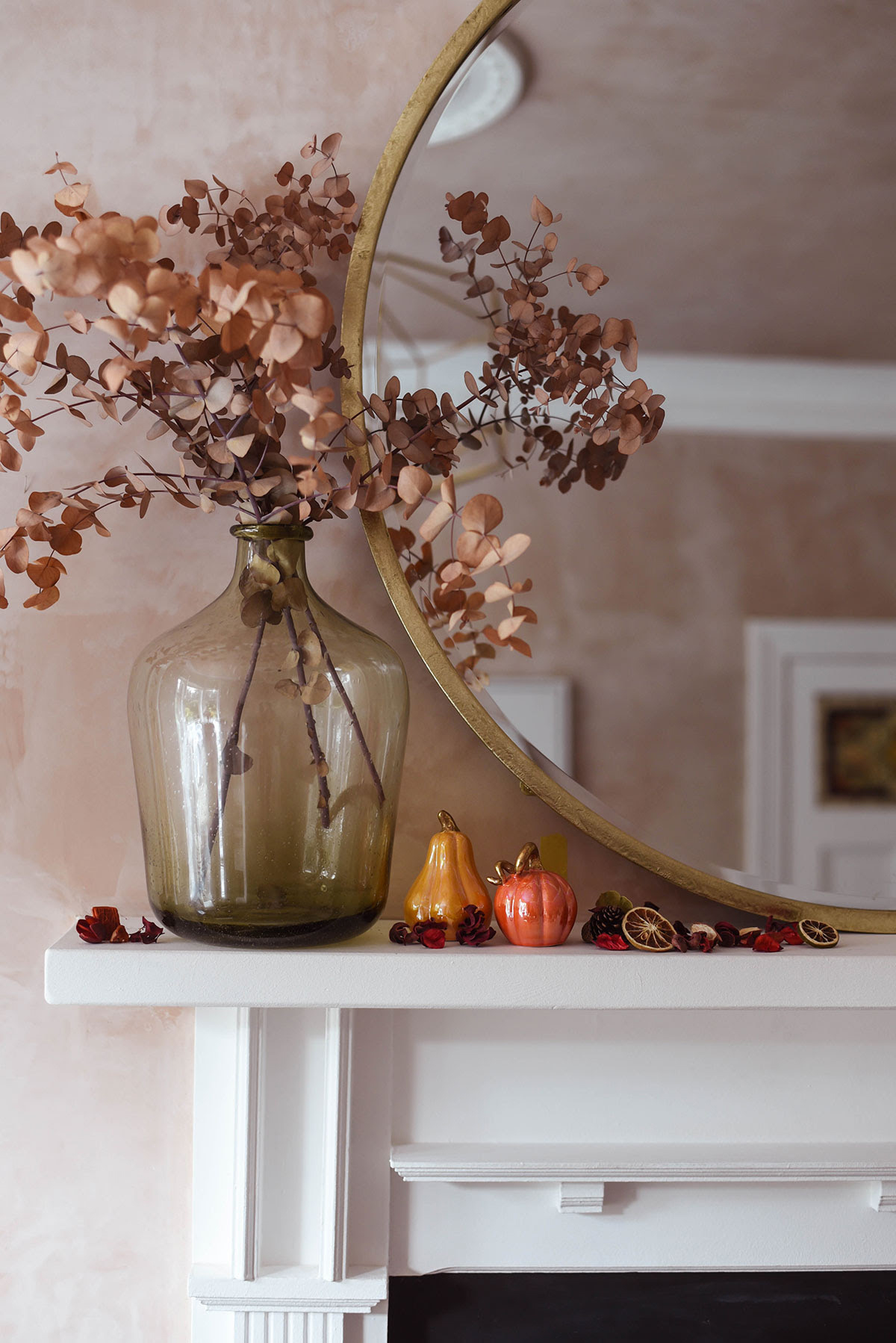 The spiced pumpkin diffuser might be minimal in design but it really packs a punch in the fragrance department and whenever I open the door to this room right now I feel like a bit of autumn welcomes me and I just have to pause for a moment and take a lovely deep breath.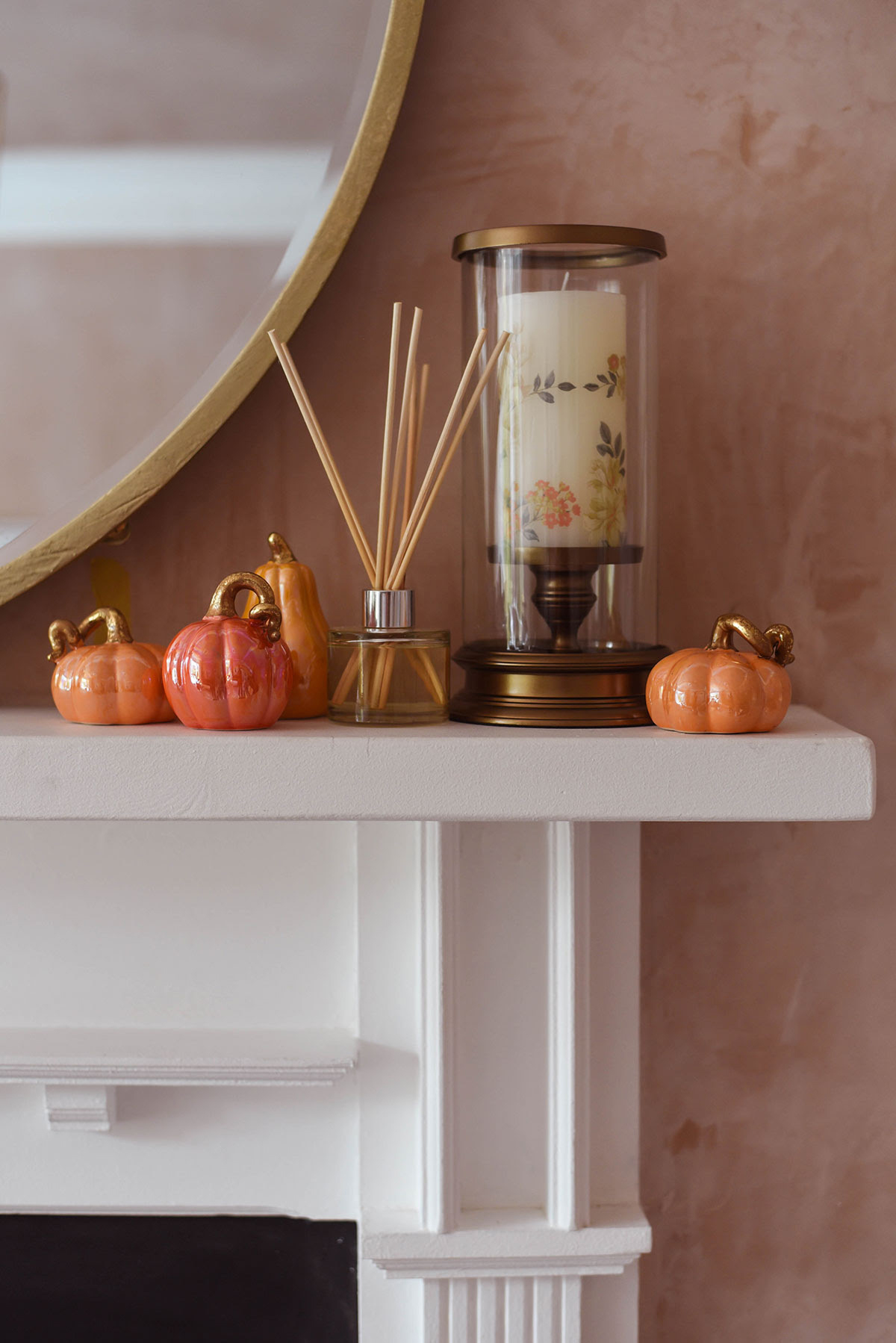 The ceramic pumpkins are the cutest little addition to any mantel or coffee table and I interspersed mine with some sprinklings of Burnt Amber and Orange pot pourri. I love this little scattering and it just feels like a slightly more contemporary way to use pot pourri – plus this one is full of dried fruit and pinecones so it makes a great standalone decoration.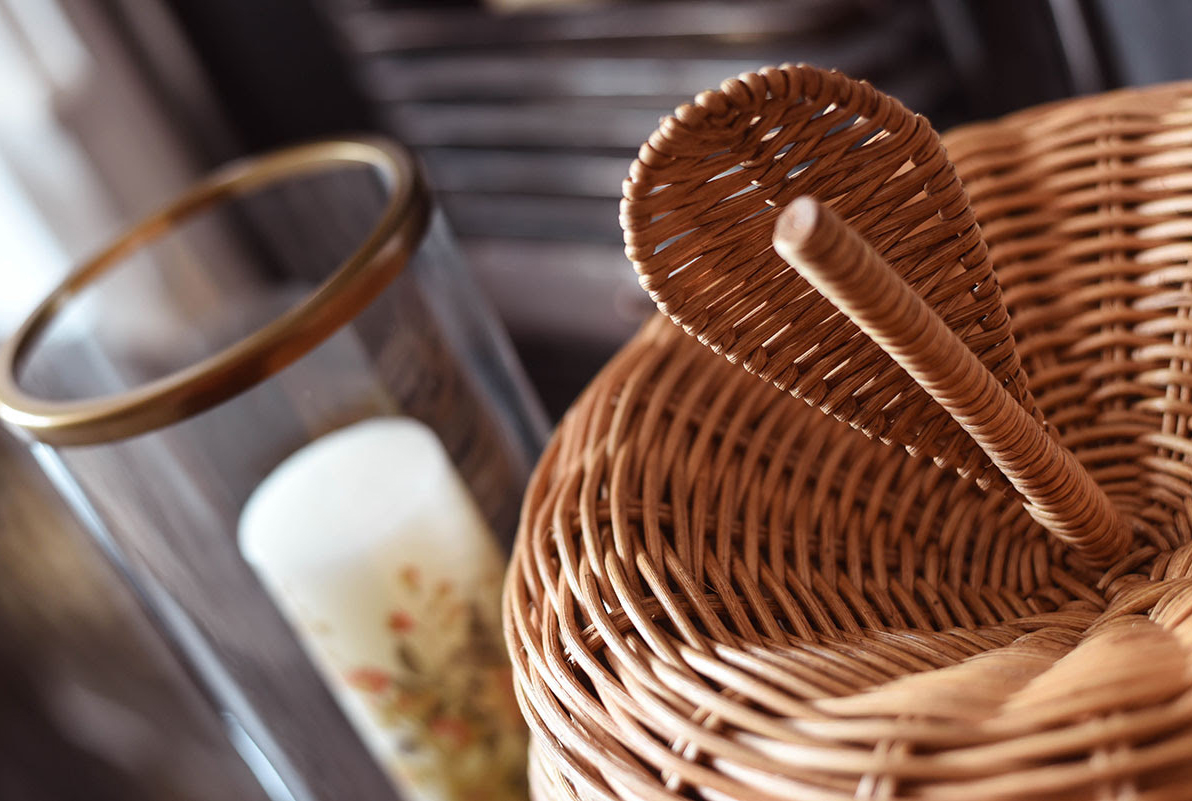 Last but not least can we talk about this giant wicker apple? I think it is adorable for the season and just right for storing kindling or blankets (and will absolutely be rehoming it in the nursery for chic toy storage, aka the holy grail, as we move into winter).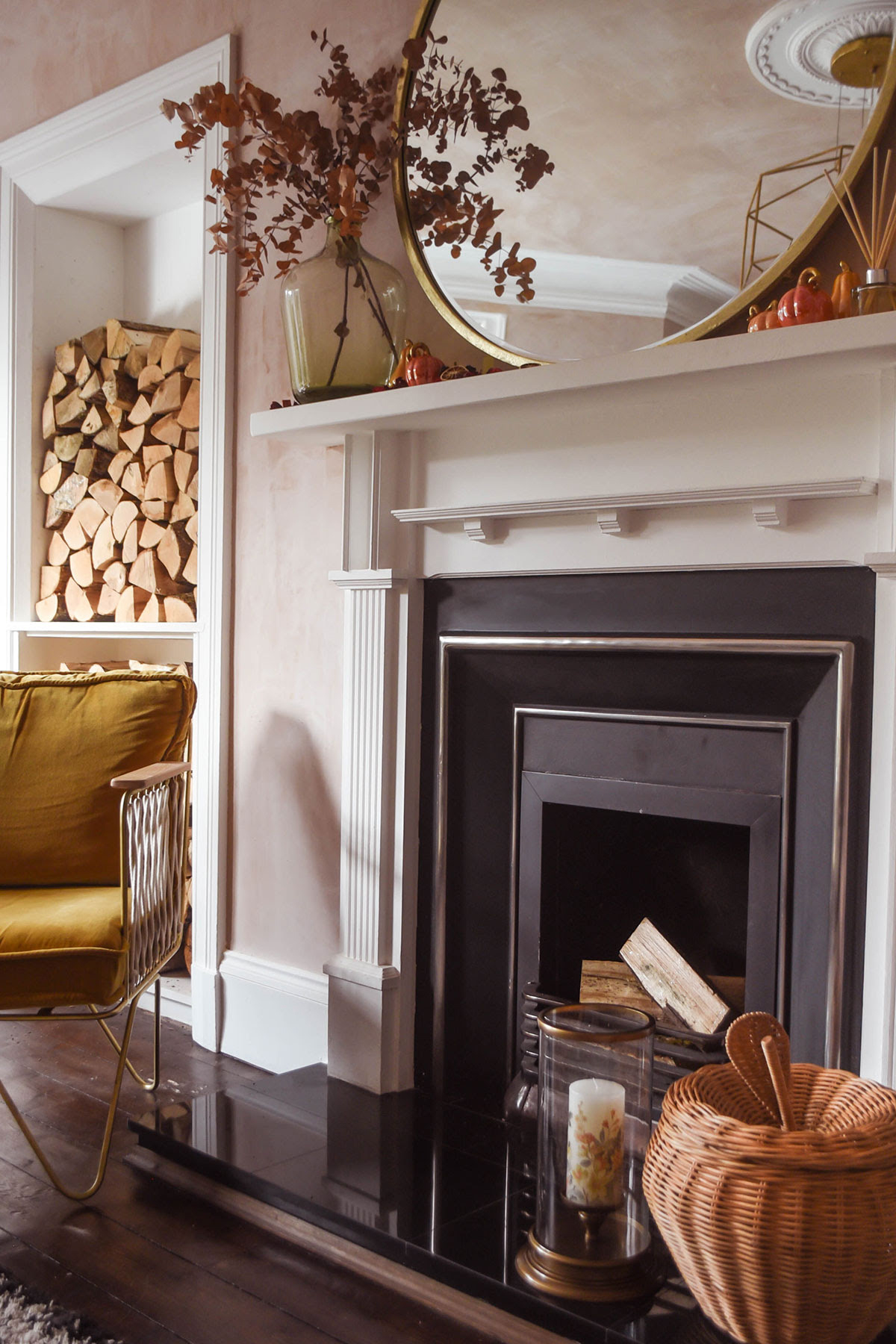 This autumn fireplace post was created in collaboration with Wendy Gilmour of ThankFifi using our Laura Ashley autumn accessories.
How do you style your fireplace for Autumn? Let us know in the comments below.