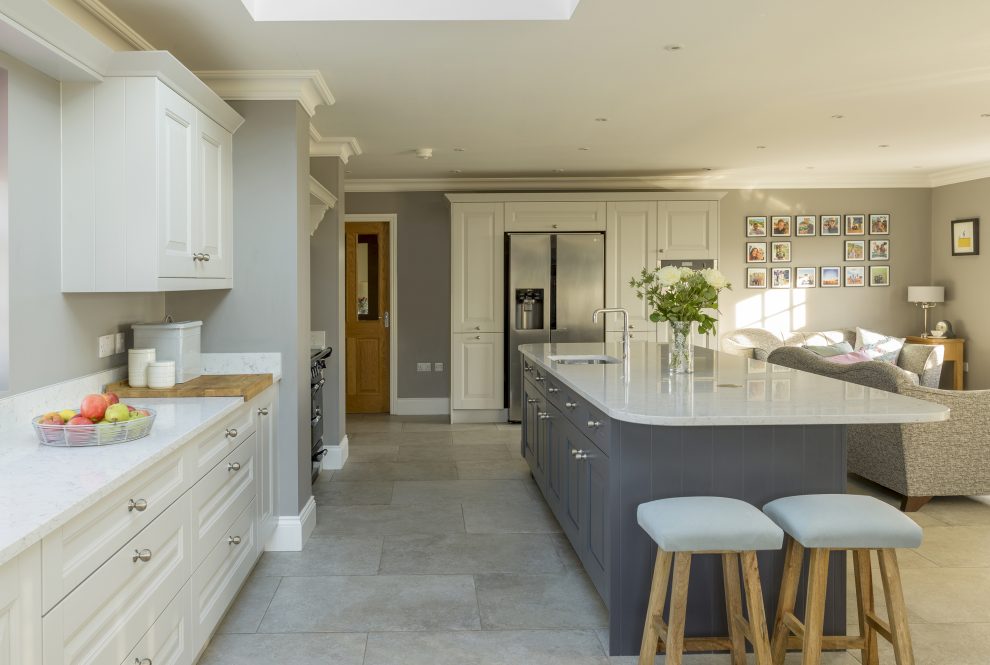 These are the secrets to keeping a clutter-free kitchen... read more
Clever kitchen storage ideas are essential in today's family home – the traditional heart of the home is no longer a space for cooking but also for dining, entertaining as well as being the hub of family life.
With so many demands of this space, the key to keeping a kitchen clutter-free and easy to use is the clever use of storage. From built-in cabinets and countertop storage, to pull out-larders and drawer accessories, there are plenty of smart ideas for practical use of storage that can be incorporated into your next Laura Ashley Kitchen.
Made famous by organising sensation Marie Kondo, the term 'spark joy' has been used to help dictate whether your belongings have earnt their space within your home. Marie Kondo practices and preaches decluttering and organisation, and when it comes to applying these methods to the kitchen, it's no different. Do you ever find yourself pushing everything into a cupboard or having no space for your cookbooks?
If so, don't worry – you're not alone! Here are some tips on how to keep your family kitchen organised…
1. A PLACE FOR EVERYTHING, AND EVERYTHING IN ITS PLACE
It might seem like an obvious one, but keep everything tidy and it makes the space more enjoyable to use. Keep your work surfaces clear and you will have plenty of space to enjoy cooking. Here the central point of the room is the kitchen island, and keeping this clutter-free will immediately give the room a boost.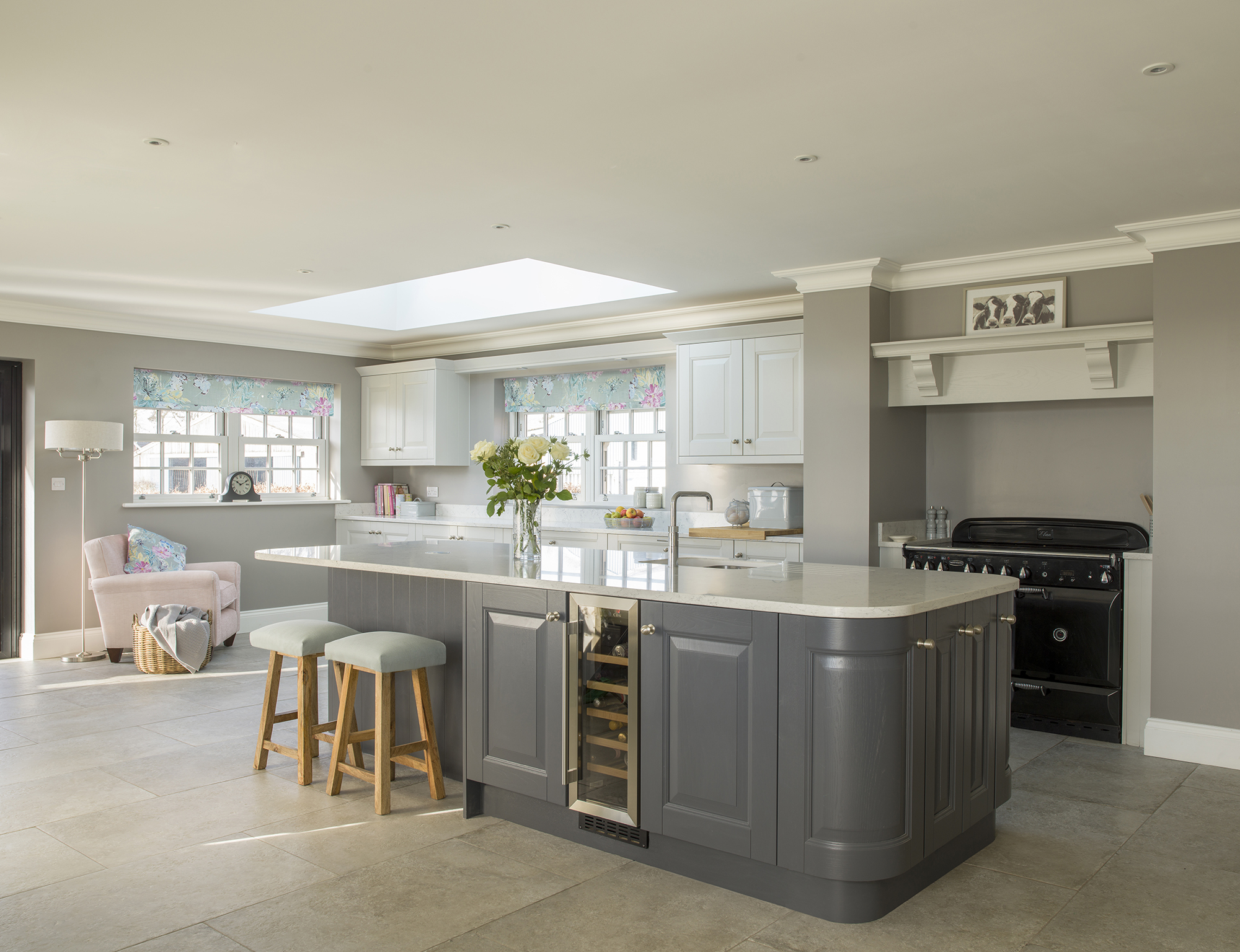 2. CHOOSE PAN DRAWERS AS WELL AS CUPBOARDS
Don't rummage around at the back of a cupboard for that bakeware, pile everything you need to access frequently neatly in drawers instead. It makes storage easier and tidier. Make the most of space by stacking dishes and plates.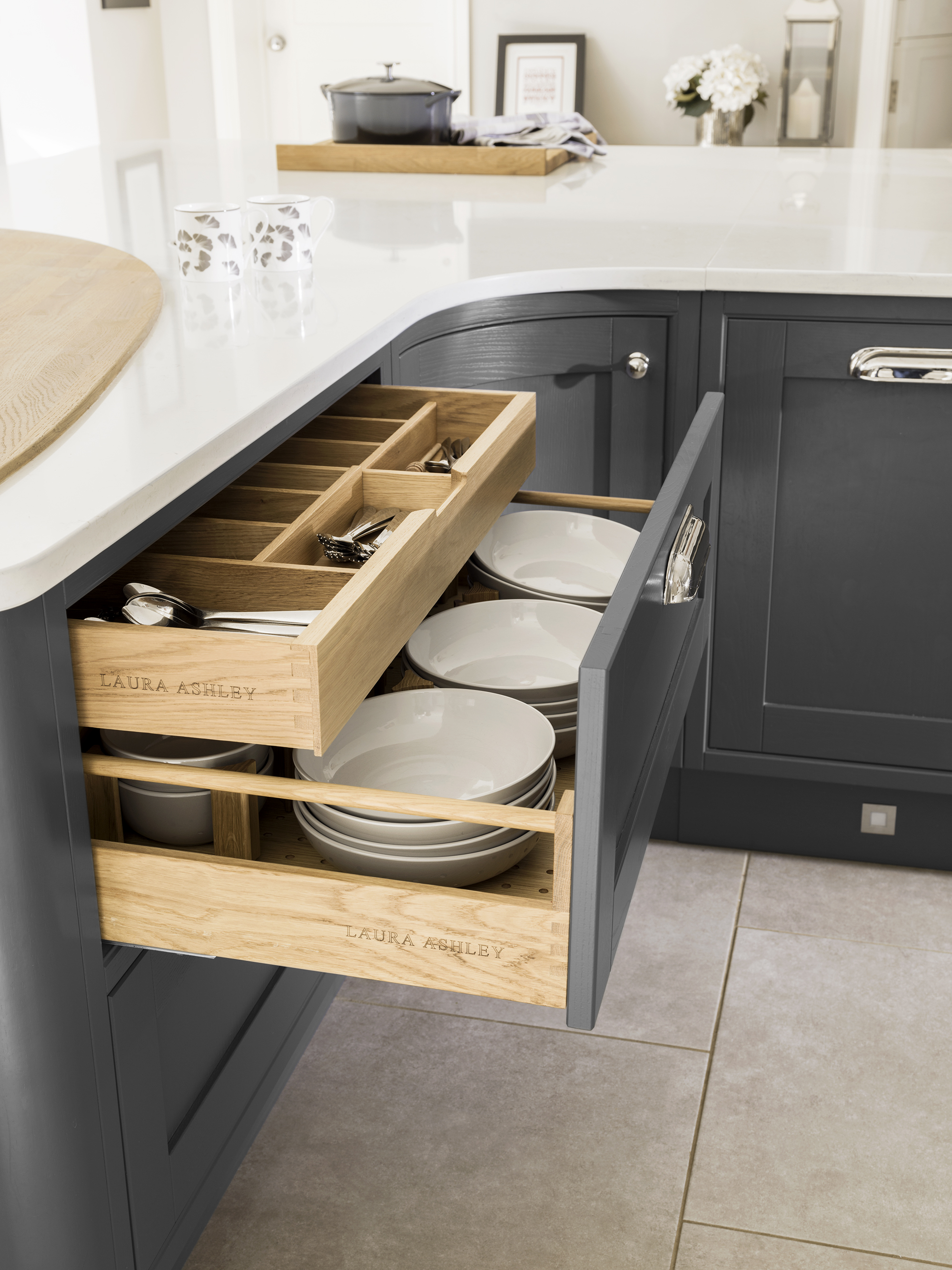 3. CONSIDER A LARDER
A larder unit should be kept close to the fridge or freezer, making it quick and easy to unload groceries. By storing all your store cupboard essentials here in a pull-out larder, it makes everything easy to access.
Pull out larders offer loads of storage that is easy to reach. Store all your store cupboard essentials in a pull out larder and keep everything to hand.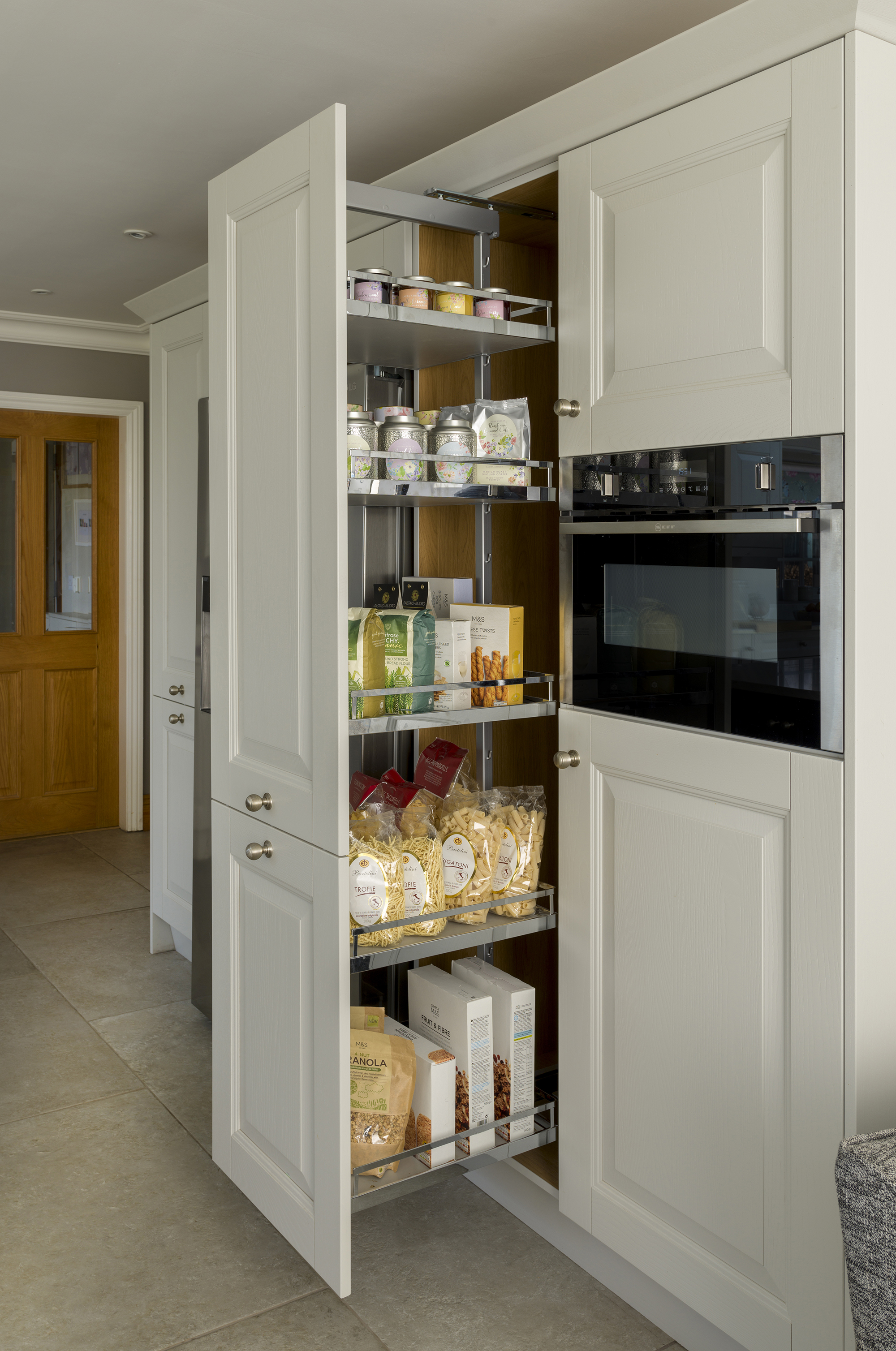 4. KEEP DRAWERS CLUTTER FREE WITH BUILT IN STORAGE
Keep all your important and most-used items to hand with built-in drawer storage as even the biggest kitchens need space for smaller items, such as baking utensils and linens. Cutlery drawers and built-in storage for all your utensils might seem like an extravagance but are important for keeping your kitchen serene and clutter-free. Clever storage solutions are perfect for storing items like chopping boards and tea trays out of the way.
5. MAKE YOUR FAVOURITE POSSESSIONS A FEATURE
Whether you have a handful of go-to cookbooks that you're always using, or it's just something you really want to be out on show. Considering dedicating space on your worktop to create a feature. Open shelving in kitchens looks great and help you use every inch of the space available. Take a look at the amount of crockery you have, why not use this as an excuse to buy a nice matching set that would look great on your new shelving?
Discover more from the Laura Ashley Kitchen Collections here: www.lauraashleykitchencollection.co.uk
What methods will you be taking to spark joy in your kitchen? Comment below or tweet us @LauraAshleyUK