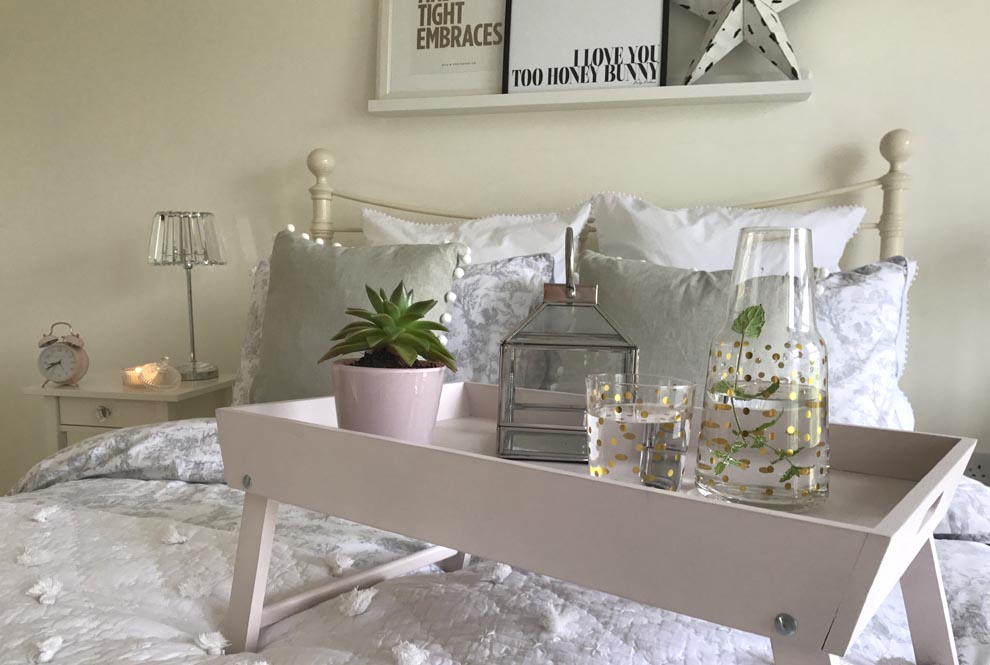 Get your bedroom season-ready with French Grey Lifestyle... read more
Your bedroom is a place you need to rely on for calm and quiet to guarantee you a good night's sleep so it's vital that your space becomes one of tranquillity and comfort. The lovely Judy from French Grey Lifestyle loves updating her home each season particularly her bedroom so we sent her the perfect home accessories to help her add a little more zen…
My bedroom is my sanctuary; there is nothing I love more than getting into bed after a long day and reading a chapter or two of a good book. I, therefore, keep the space feeling fresh, bright and airy as it really helps you to relax. After a long day at the office, an uncluttered room with calming tones really helps you to unwind.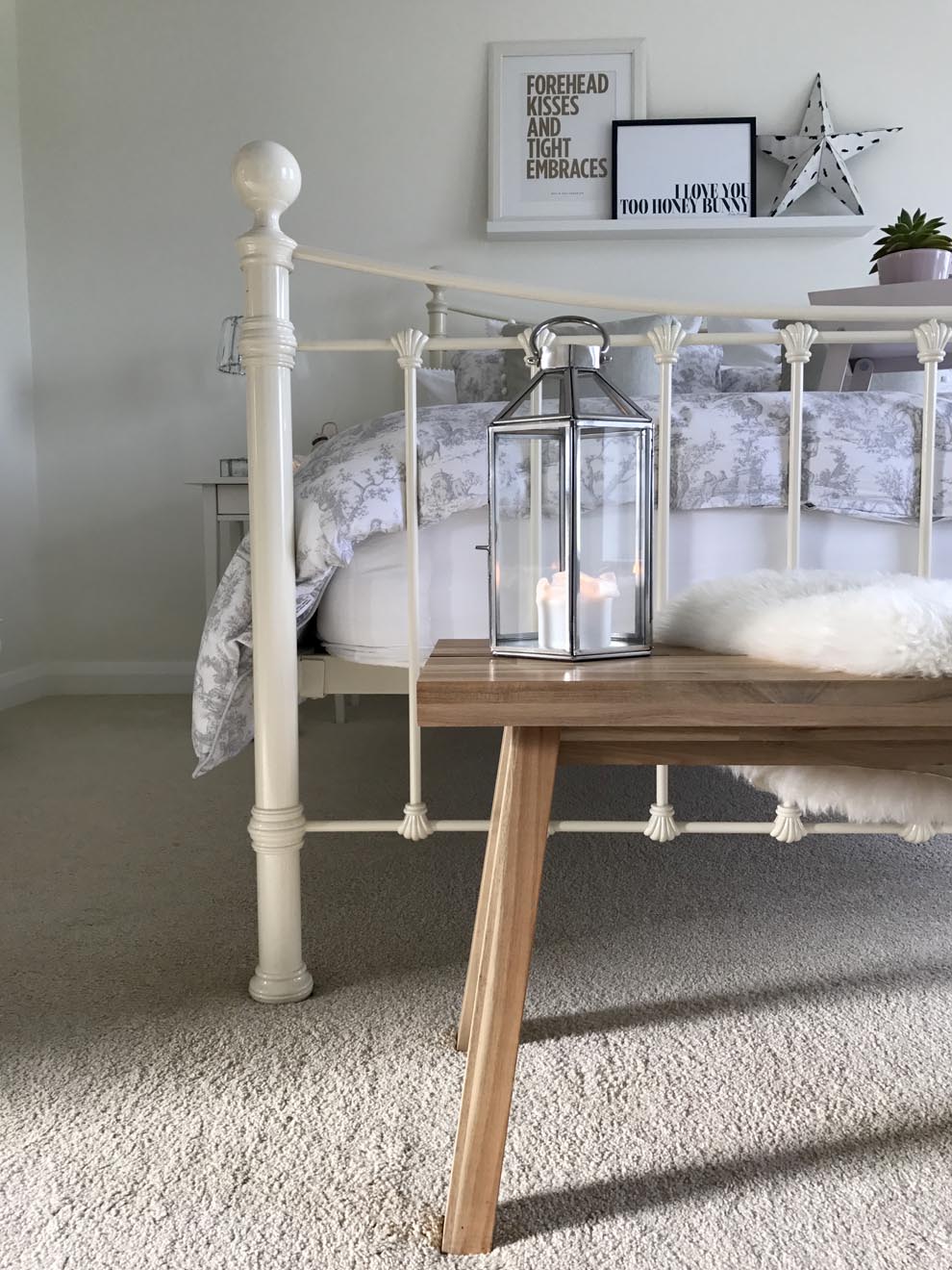 I routinely adapt my home decor with the seasons, reflecting the changes in nature, daylight and the weather whilst still staying true to my love of neutrals and greys. As we come into the autumn I wanted to keep the fresh and clean style that I love but with the addition of a little bit of hygge (a Danish concept which roughly translates as cosiness) too with warm textures!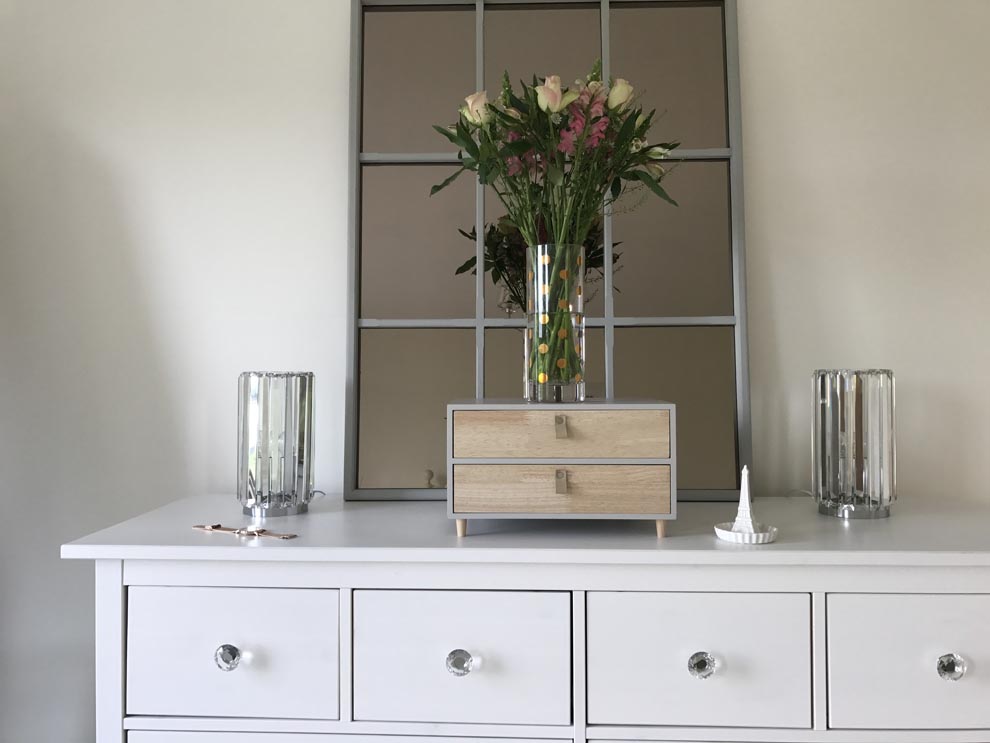 I decided to start with my bedroom, giving it a little seasonal refresh with some of the beautiful Laura Ashley Silver Silhouette collection. In terms of colour and style, it's right up my street and I think you will love it too.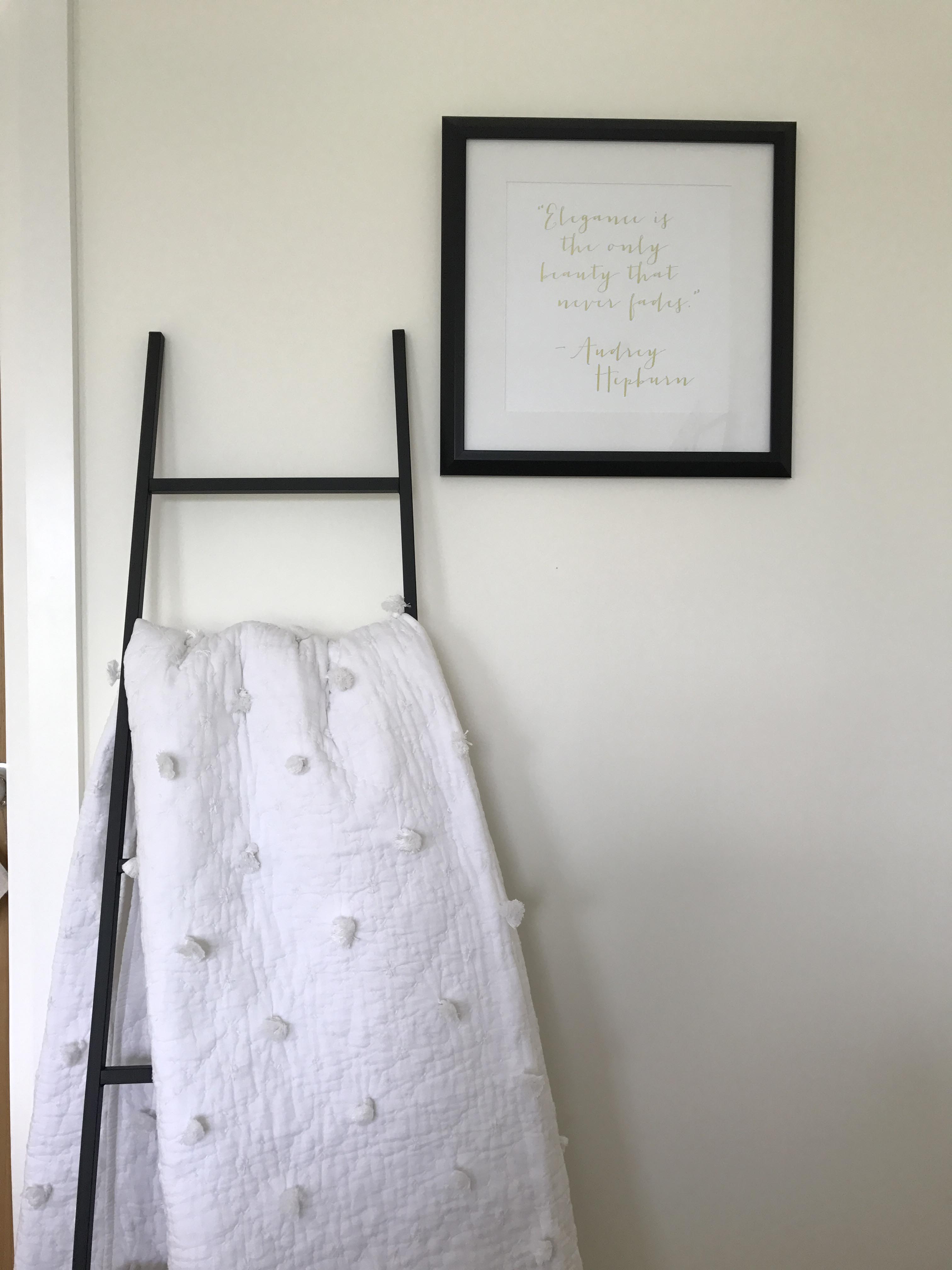 I started with this Nyla Pom Pom White Quilt (which I totally adore) as I knew it would complement so many of my bedding sets as well as adding a little bit of cosiness to the room when the chillier weather starts to creep in.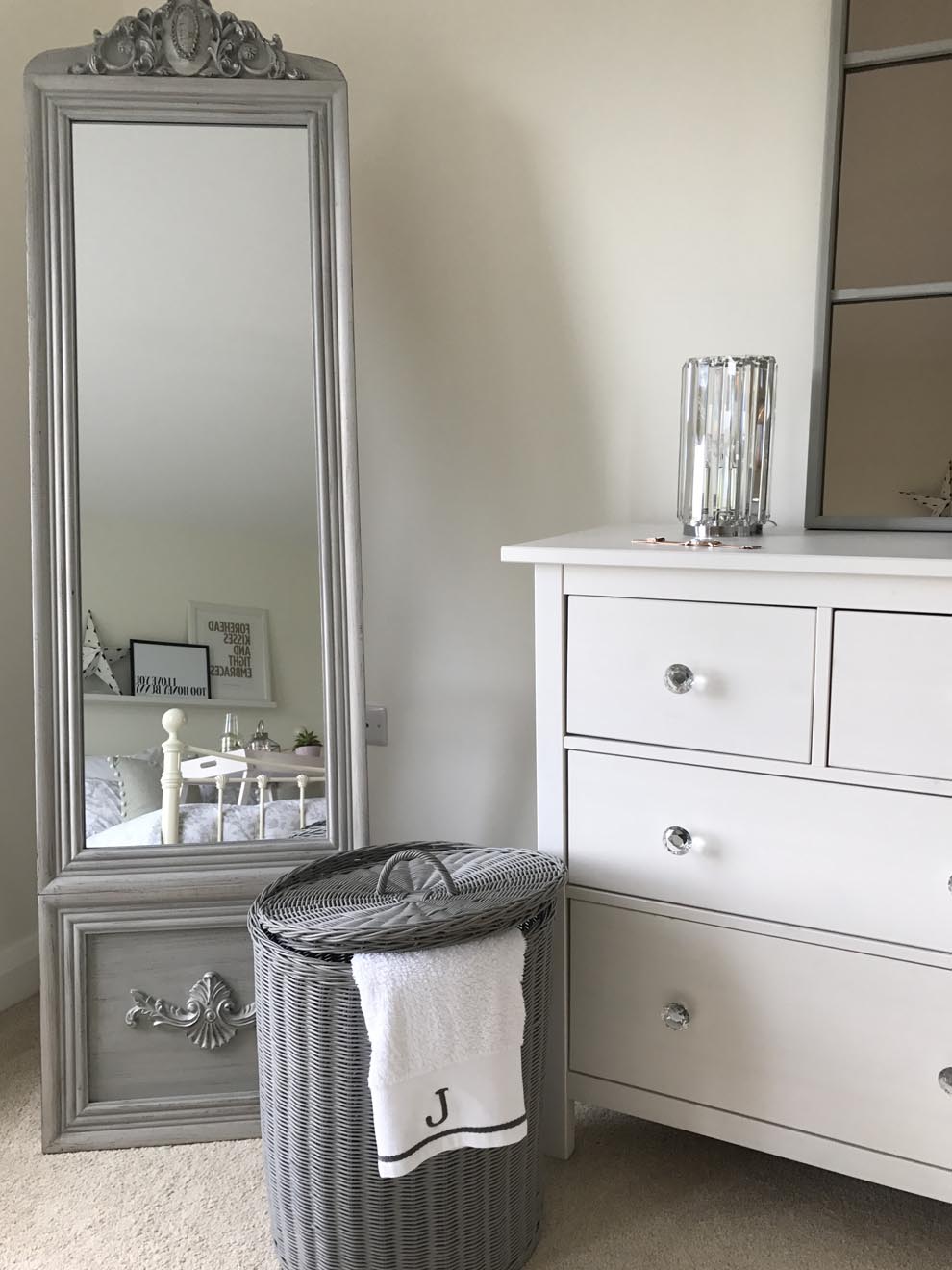 My current laundry basket is a little old now so I decided to replace it with the Grey Rattan Laundry Basket. I find it really difficult to get a pretty laundry basket so I'm chuffed with this one as it complements the room perfectly whilst adhering to my mantra of 'stylish and practical'.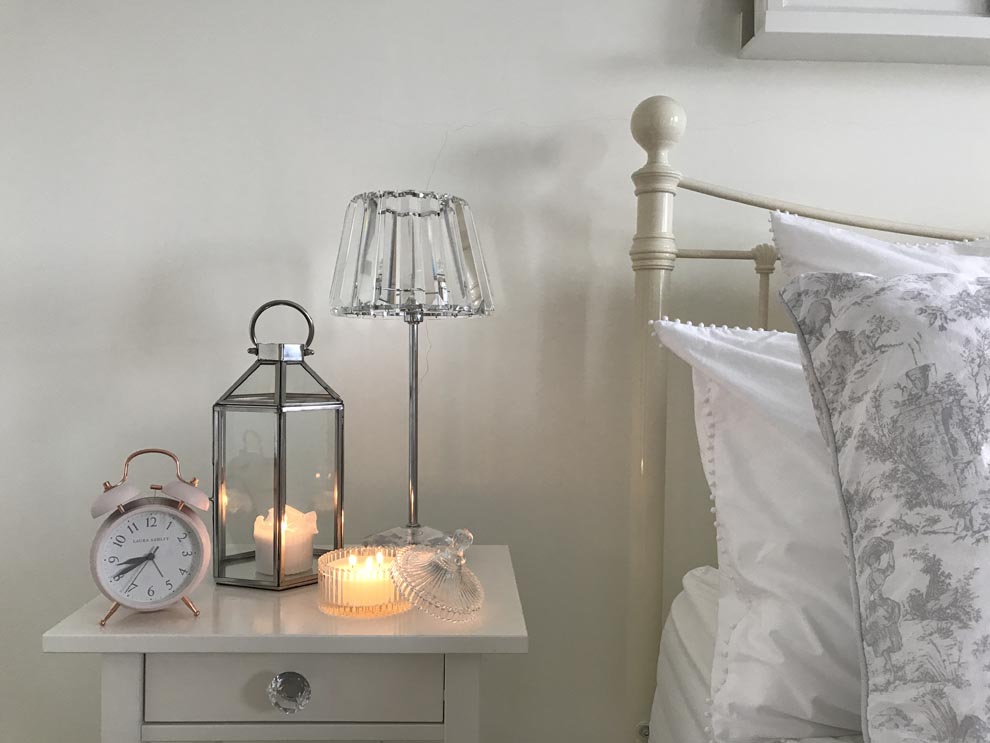 To add a little more hygge to the room I selected a couple of more autumnal accessories including the small faceted candle jar which will complement my Ellington and James lanterns which I already have in the room. Plus, when the candle is finished I have a cute little jar to house some trinkets.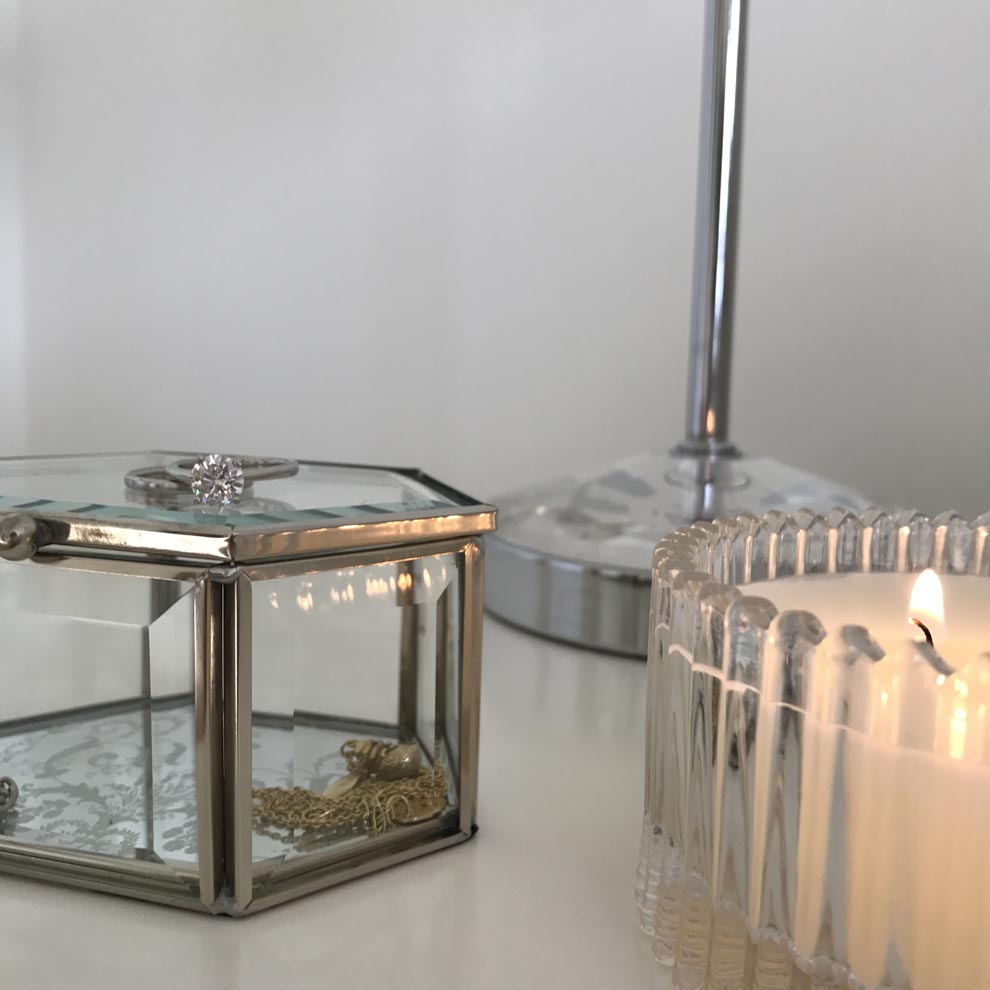 A great trick for maximising the light in a room is using mirrored items. This cute little Josette Jewellery Box is perfect for storing my jewellery at the end of the day and I think it looks rather pretty too, don't you think?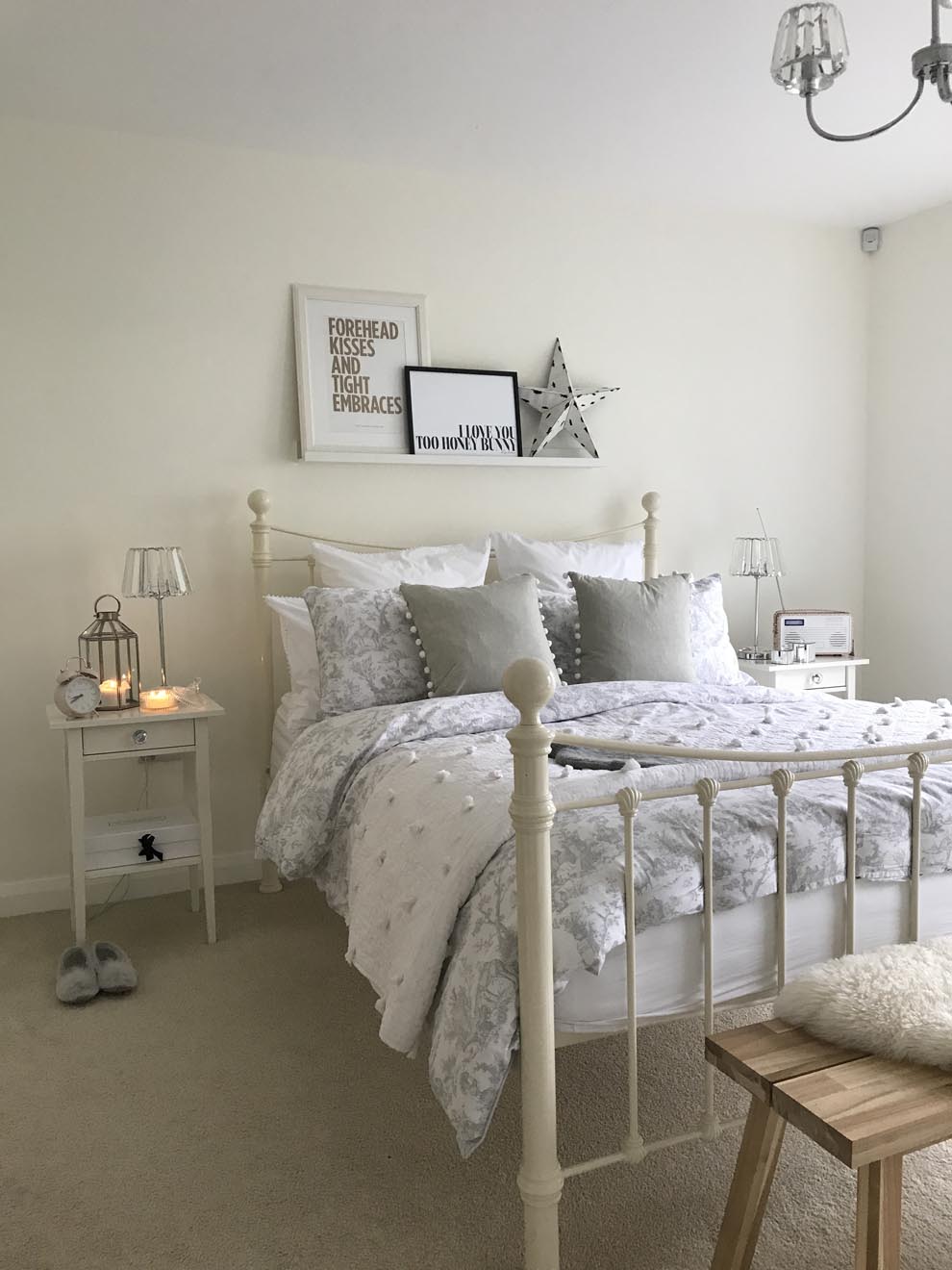 I think the whole look is set off with the simple but elegant Capri lighting range, which is really timeless.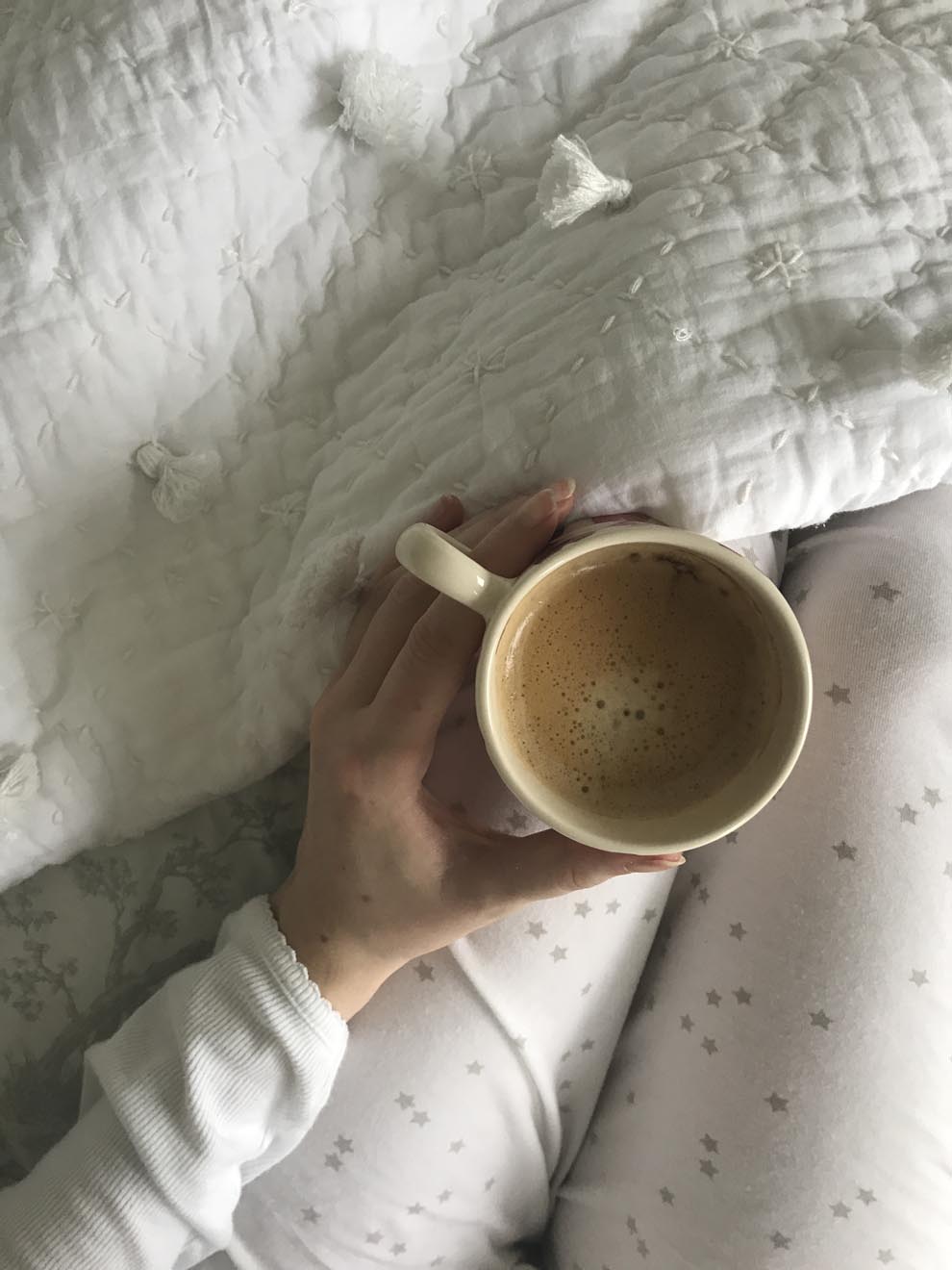 I hope you enjoyed seeing how I've updated my bedroom using the Silver Silhouette collection. That's the bedroom complete, now I need to start on the rest of the house.
Judy xx
How cosy does Judy's bedroom look? Is your bedroom a bit of a sanctuary? Let us know below or on Twitter @LauraAshleyUK