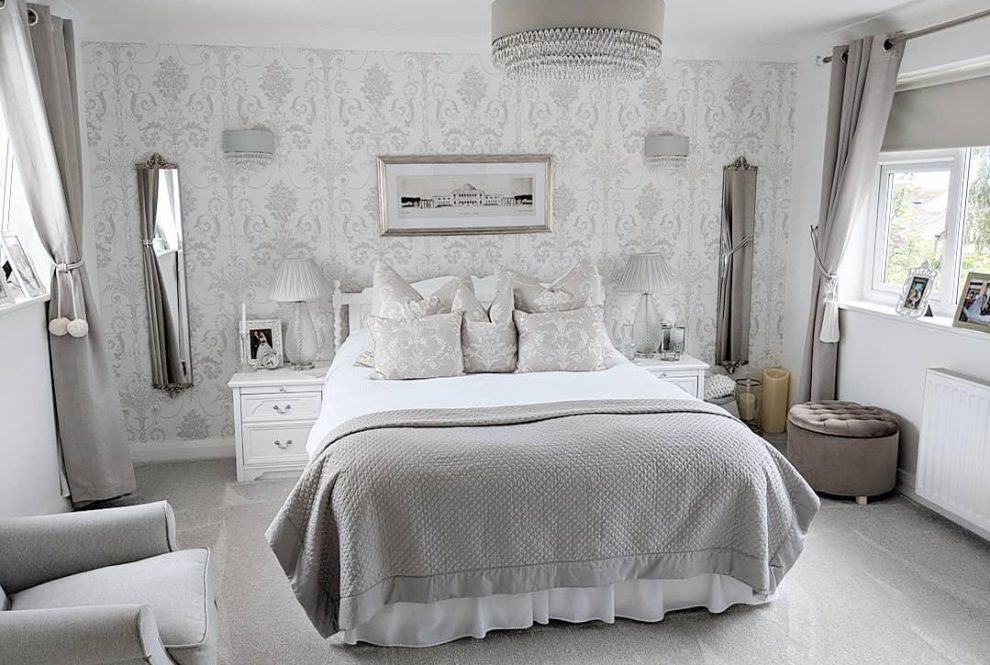 We chatted to an expert in grey interiors to discover the secrets of using this popular interior colour read more
As we step into a new decade it looks like the grey on grey trend is here to stay with the colour set to be more popular than ever. We first highlighted our love affair with grey in our Understated Elegance Collection featuring shades of pale charcoal, dark slate, and steel and were constantly impressed by the way these stunning shades made a difference in our customers homes.
To give us some tips on working with grey in your home we enlisted the help of Instagram sensation Samantha of Mrs_Roobottom_Home. We featured many images of Samantha's amazing home across our social media channels last year and continue to love the way she has styled her home with our Laura Ashley Home Accessories. To discover how she came up with such amazing interior concepts we asked her a few questions about her designing and styling process.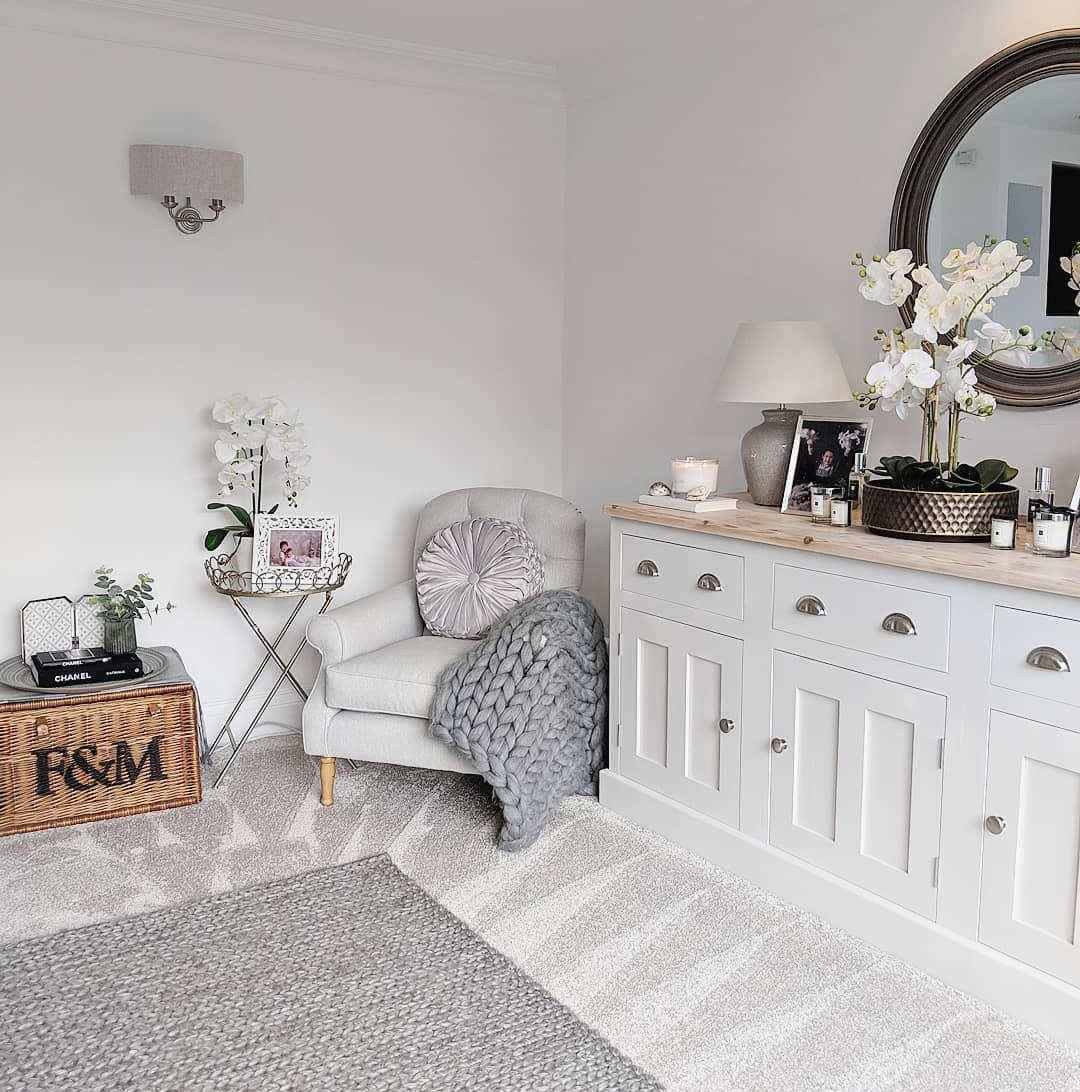 When planning out the design of a room, what is your method? Do you create a mood-board or have a general concept in mind and try out different style combinations before landing on the perfect look?
I tend know roughly what I want the room to look like before I begin and then browse wallpaper samples / paint samples to narrow down the colour scheme. When choosing wallpaper I like to tape it up in the room to see how it works with the lighting and will cross refer any décor items to ensure that they work together.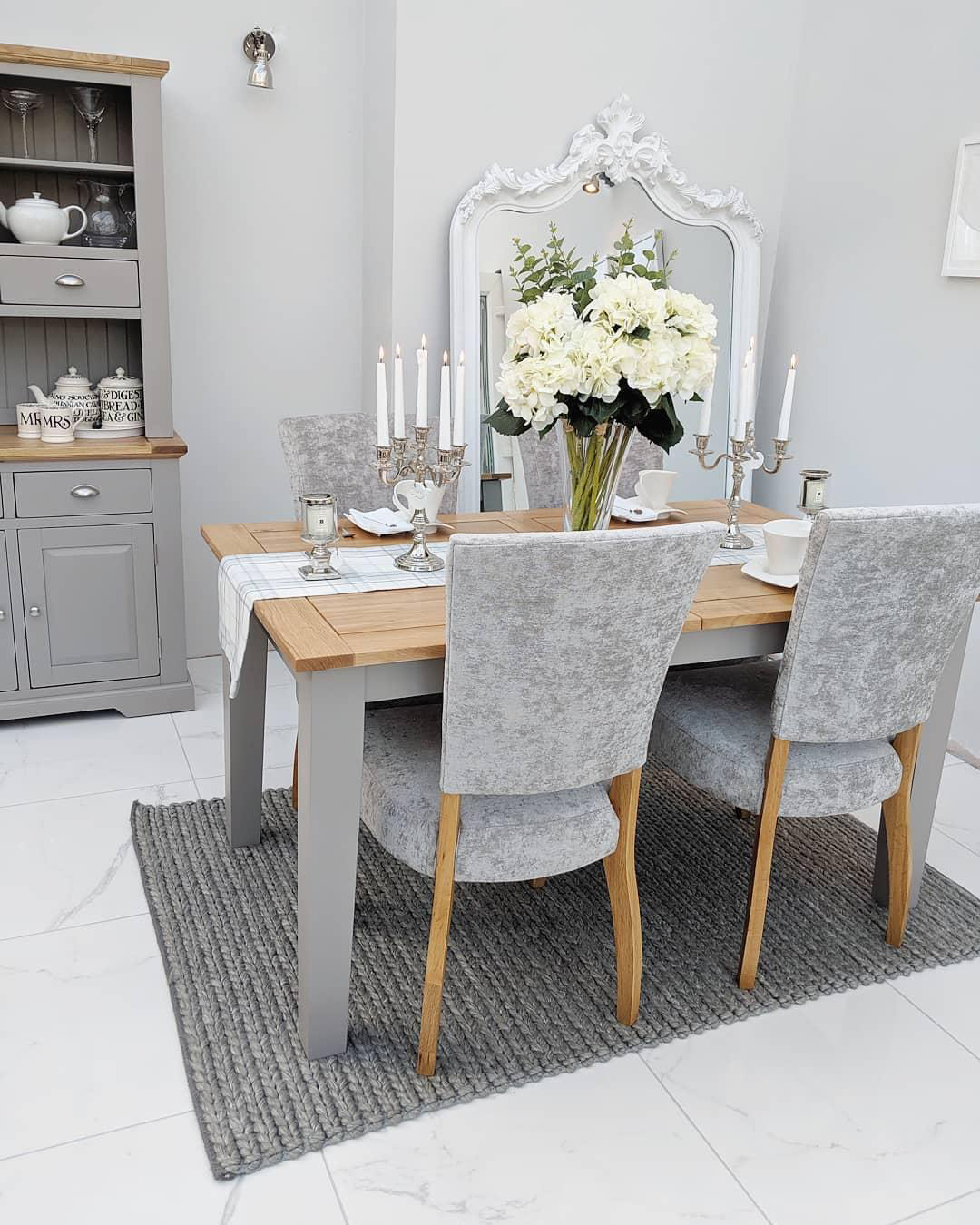 Where do you get your inspiration from?
All over—magazines, catalogues and of course Instagram. With Instagram I will browse hashtags before I decorate, for example #bedroomdecor, for general ideas and then if a particular item catches my eye I will do a more defined search to see how the item looks in "real life". For example #lauraashleyjosette, which is my bedroom wallpaper.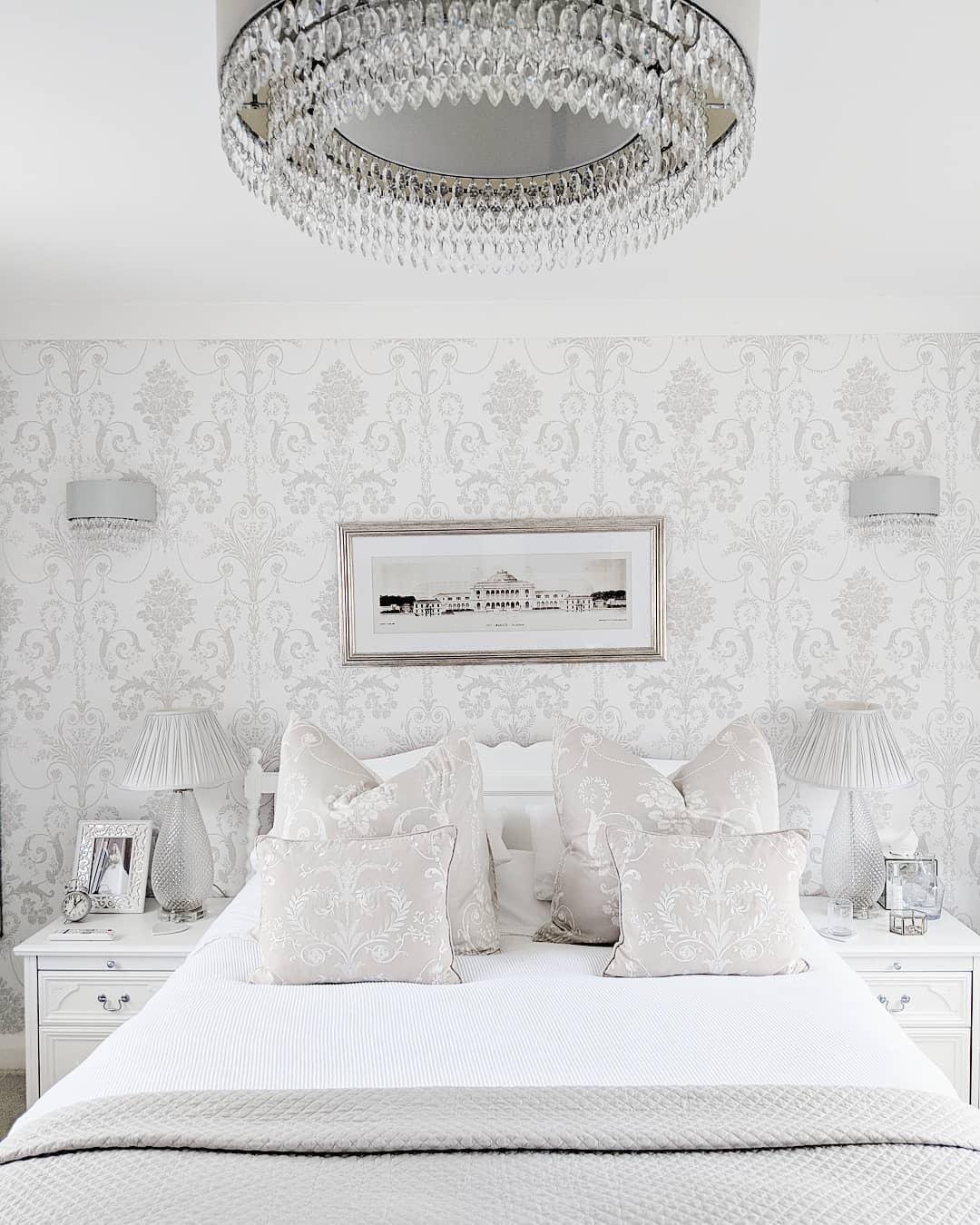 You are well known on Instagram for your beautiful styling with hues of grey. What are some of your top tips for working with the colour?
There are many different shades and tones of grey and it can be very difficult to choose the right shade for your home. I personally don't like grey with a blue/lilac undertone and so choose one with a warmer neutral base. I bought a book on how to decorate and it has become my bible.
I would recommend always buying a sample of the paint you like and paint it on different parts of the room. I made a big mistake with the living room buying a huge tub of paint that looked fine near the window but then looked green when next to the limestone fireplace. I had to repaint the whole room which wasn't ideal.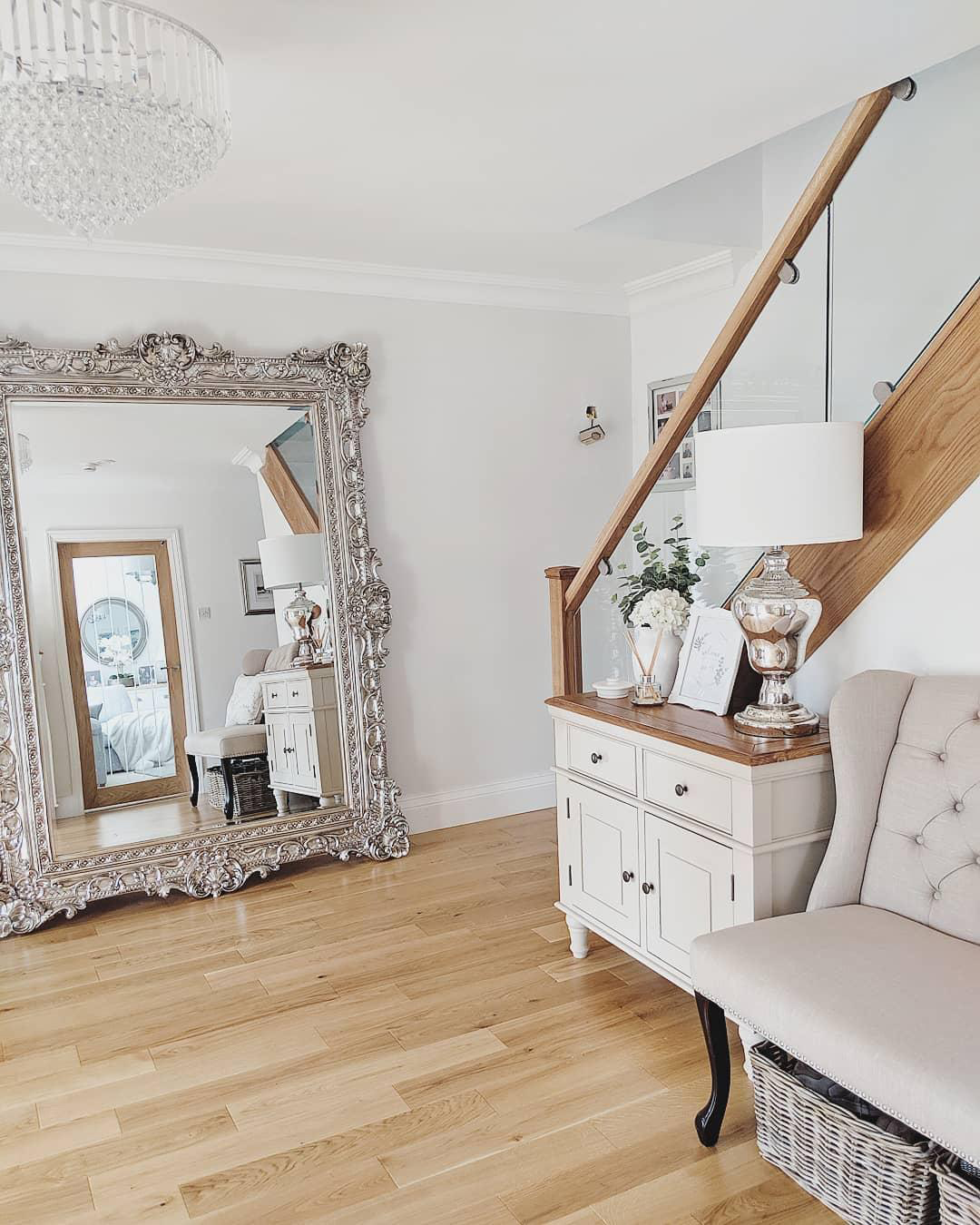 Have you found that there is a golden rule you like to stick to when styling a home?
There are always those decorative items which add wow factor and I am a big fan of mirrors, faux flowers and mirrored trays.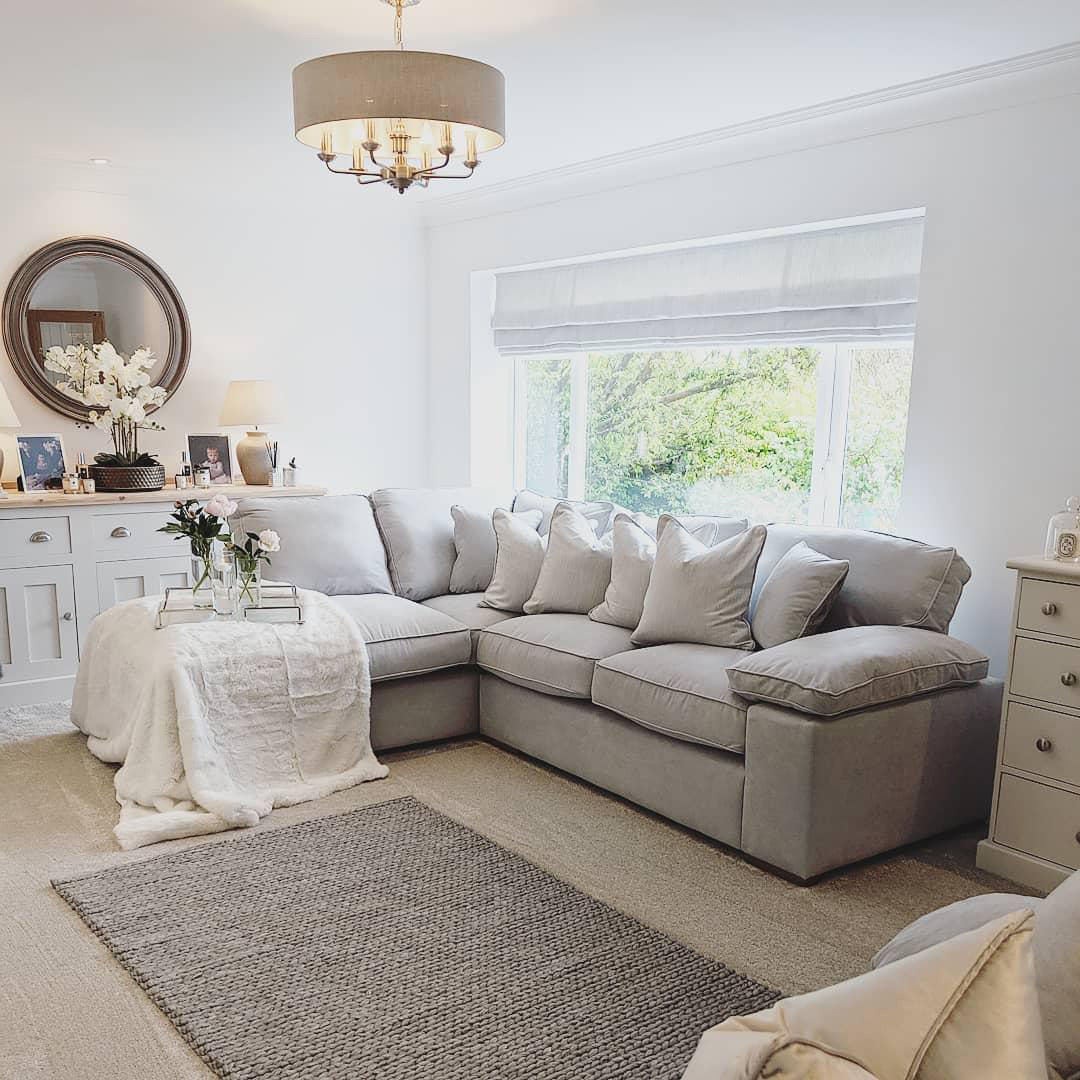 Do you have a set colour palette you try to stick with to ensure your interior design has a nice flow and your home has a balanced look?
Most of the home is painted in a trade brilliant white with accent walls to break it up and add some depth. I do love classic colours such as white, dove grey and navy.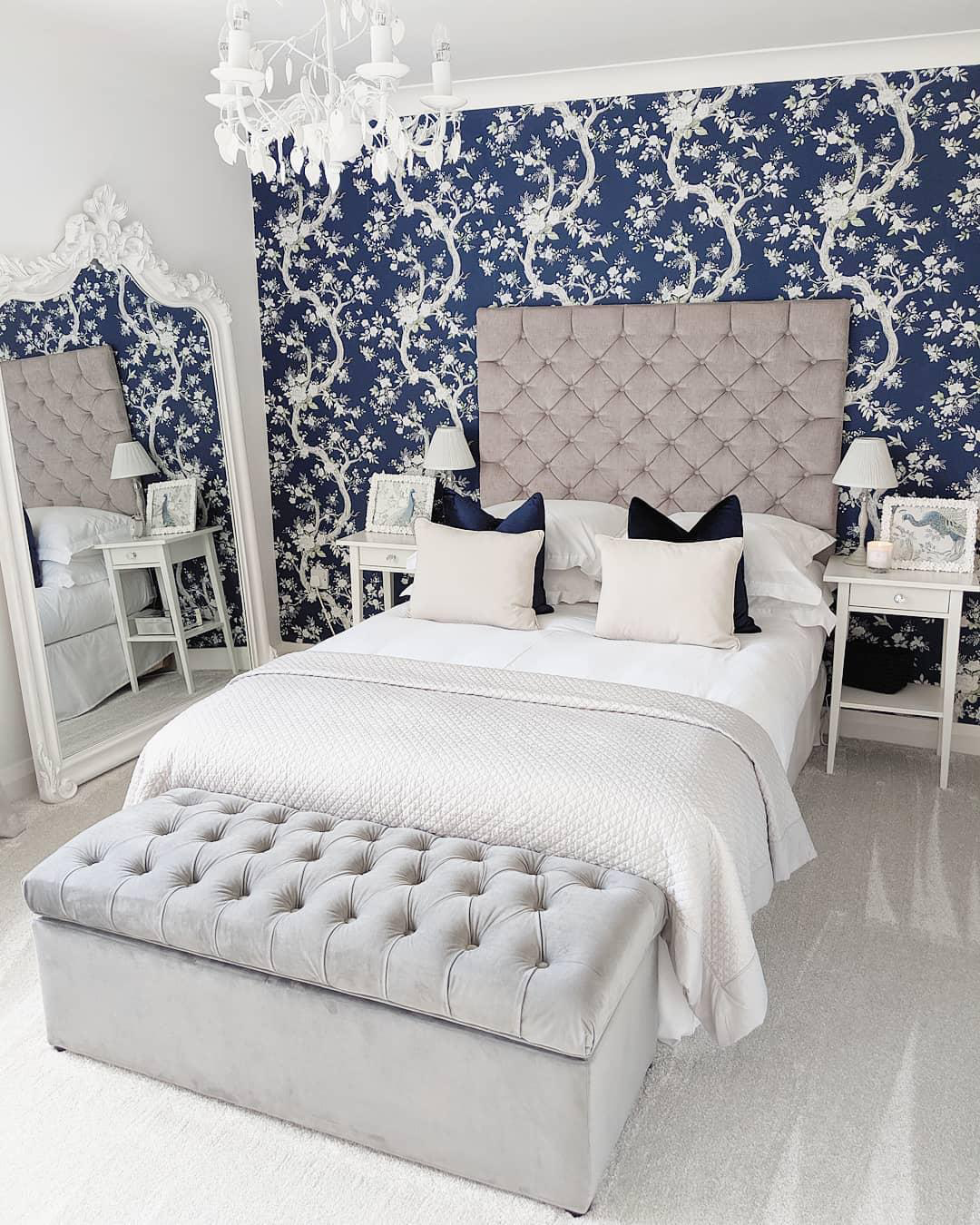 As a cat owner, do you have any tips for keeping your home in shape while owning a pet?
While I like to keep the house clean and tidy, with two boys and a kitten it is very much lived in. At Christmas I got a handheld vacuum cleaner which lives in the kitchen and this has been one of my best investments. It takes seconds now to vacuum up any crumbs and I would recommend it to anyone with a young family.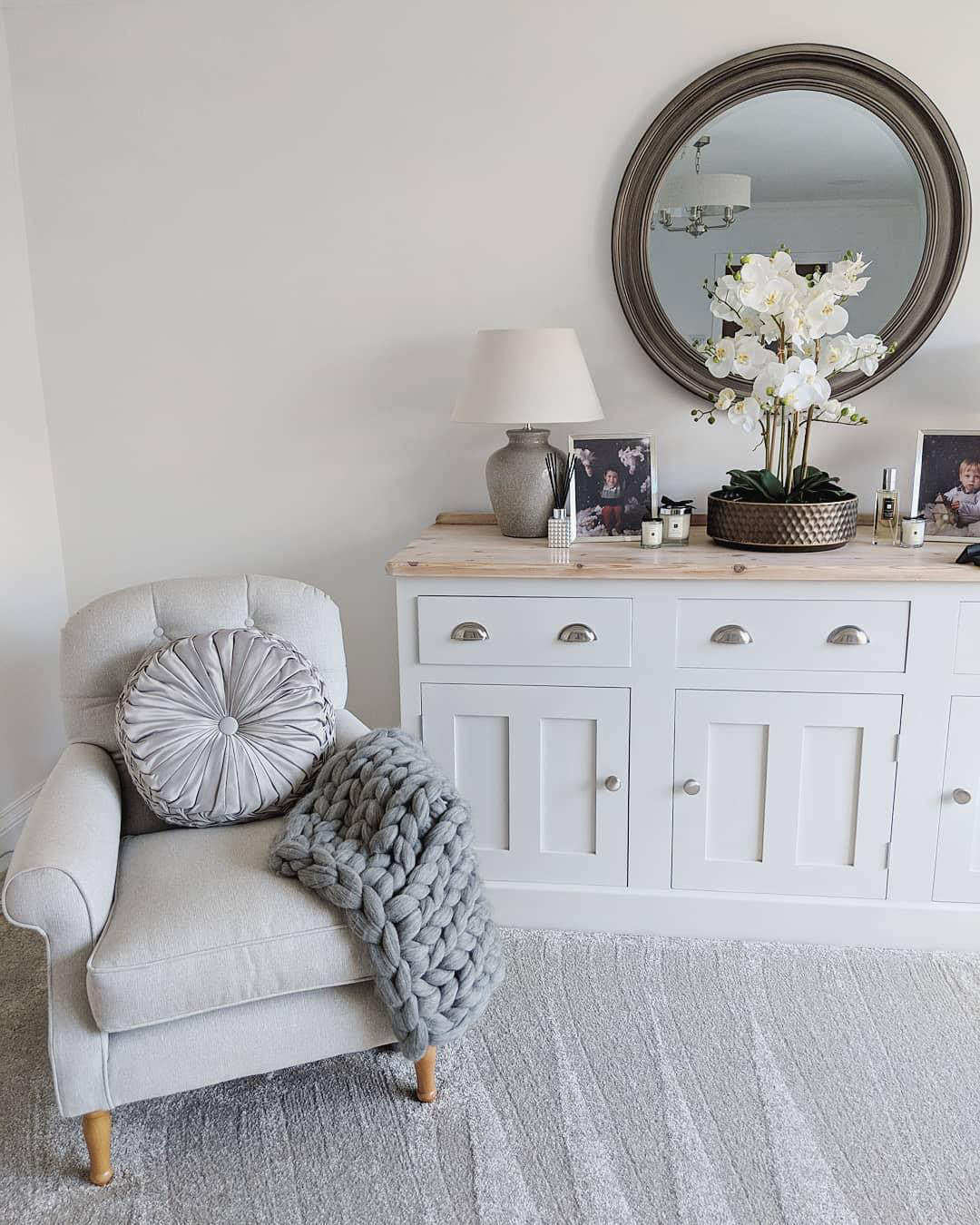 Do you have any plans for sprucing up your interior this year? What are your plans?
We had a hectic year last year renovating the hallway, living room, playroom and dining room so I think we are going to have a little breather this year and just enjoy our home. A utility extension, bathroom and kitchen renovation are on our to-do list over the next couple of years.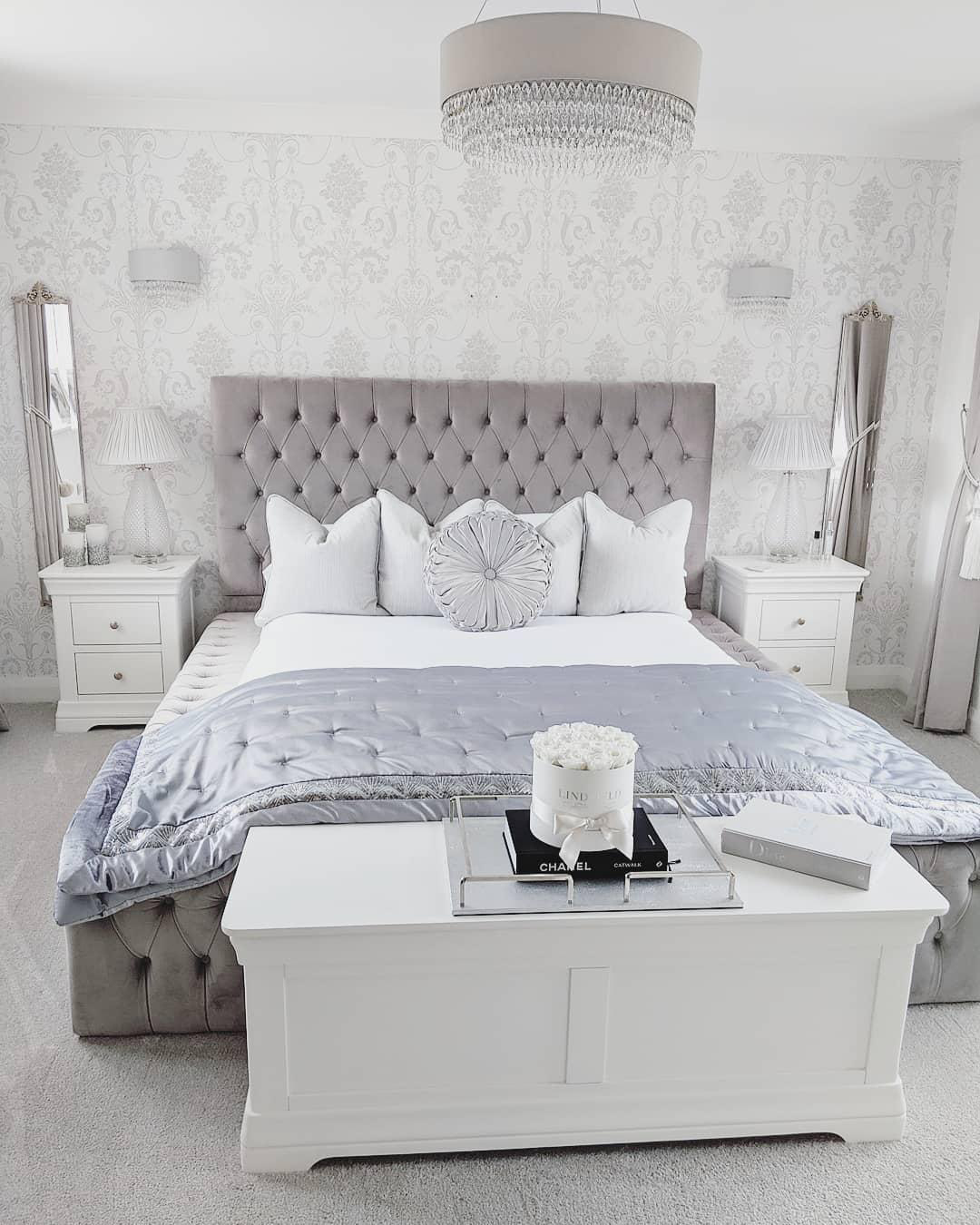 What items from Laura Ashley are you covetting at the moment?
I would love to replace my living room cushions for a fresh new look with a mix of the Nigella Oyster cushion and the new Aubrey Embroidered Oyster Cushion.
Are you a fan of using the colour grey in the home or do you prefer bright pops of colour? Let us know in the comments below.