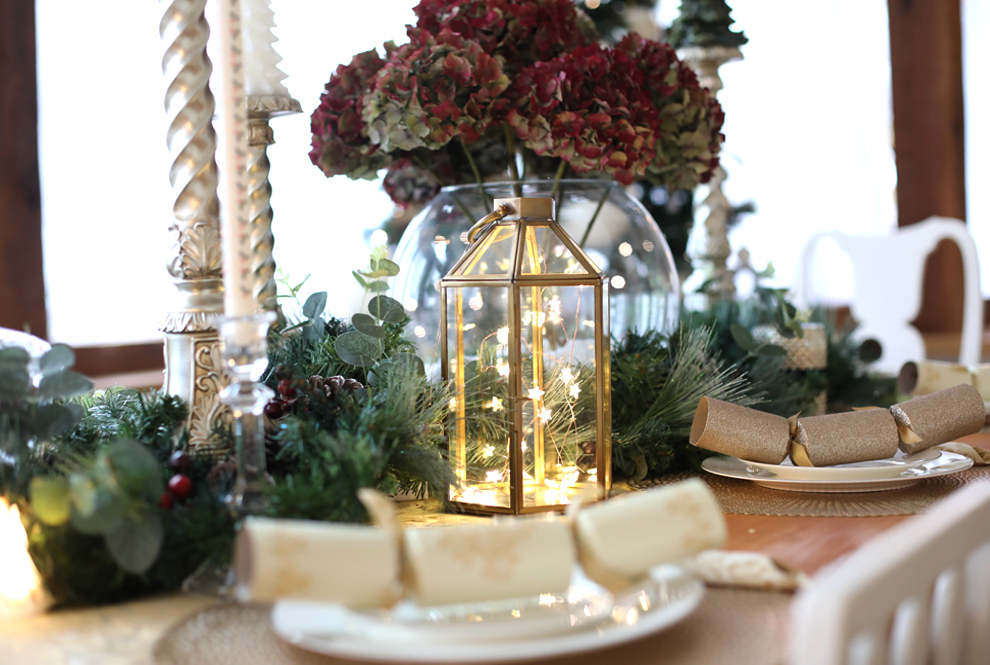 Create the perfect setting for you and your family this Christmas with some of these sparkling accessories... read more
Setting the table for your annual Christmas meal has now become one of the most important aspects of Christmas. Especially as we spend most of the day around it, filling our tummies until we can't move! So let's see how the lovely Rhian from Our Growing Story dresses her dining table for the special occasion.
Christmas tree, check. Fireplace, check. Staircase, check. Entrance door, check. But what about your dining table? Decorating the table for Christmas dinner is as important as decorating the rest of your home. I for one have always left decorating the dining table until the very last minute, with very little thought. Typically, in years past, the table has been quickly set on Christmas Eve and consisted of our best china and some crackers  thrown in for good measure.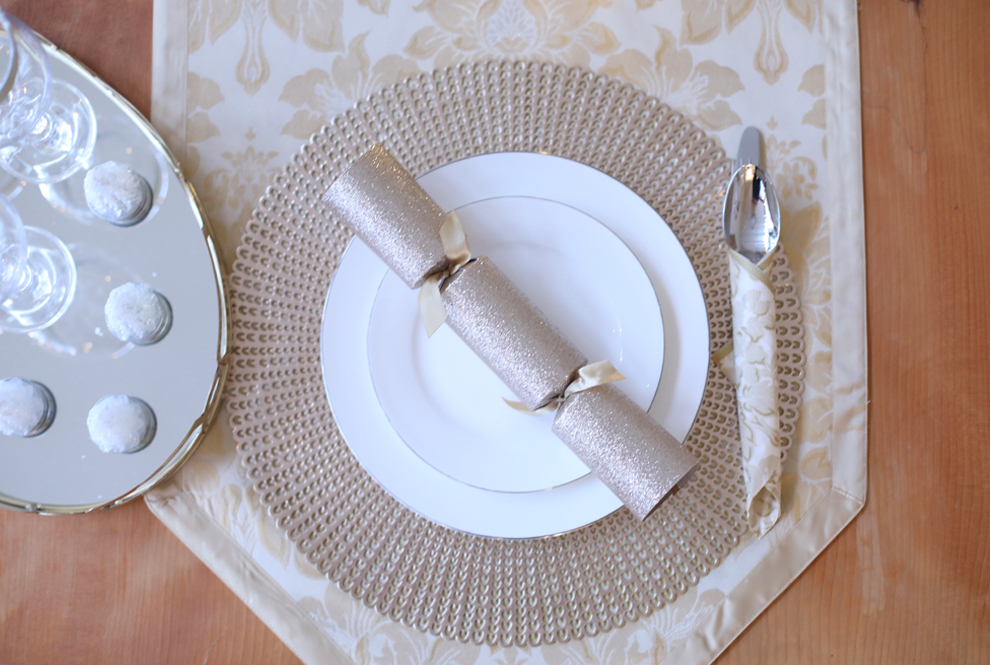 Now, all things considered, gathering together at the table to share our Christmas dinner is one of the most important parts of our Christmas. So why did decorating the dining table seem so unimportant? That is until now! To go from one extreme to the other, this year I've pulled out all the stops, and our Christmas table is already set. I'm super excited to share our family meal times drowned in festivities.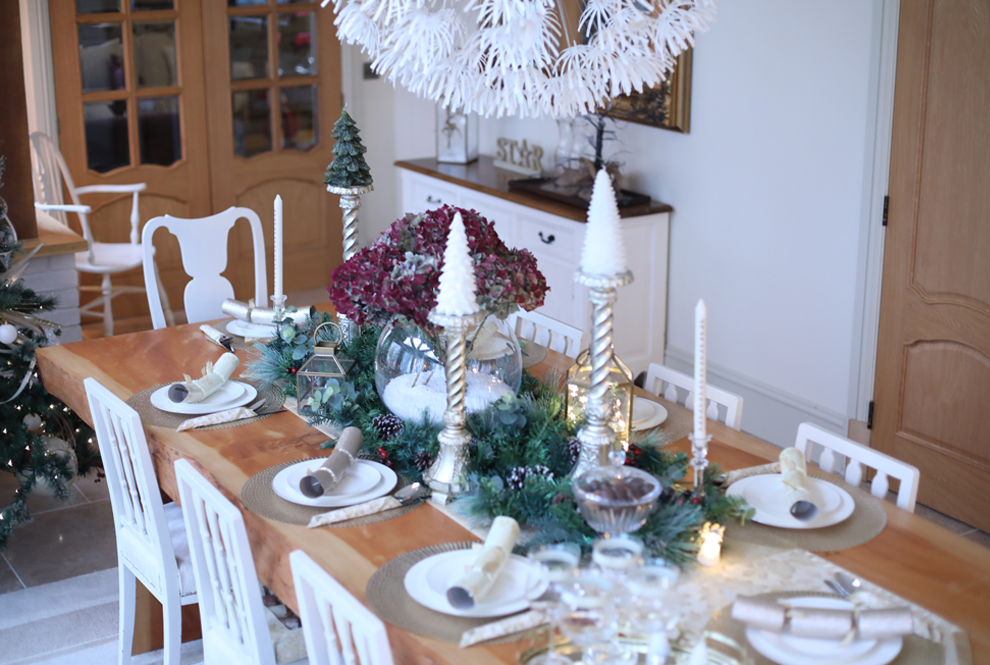 My aim with our tablescape has been to create a calming ambience. This is to help everyone relax and unwind following the excitement and craziness that comes with three little ones and Christmas morning.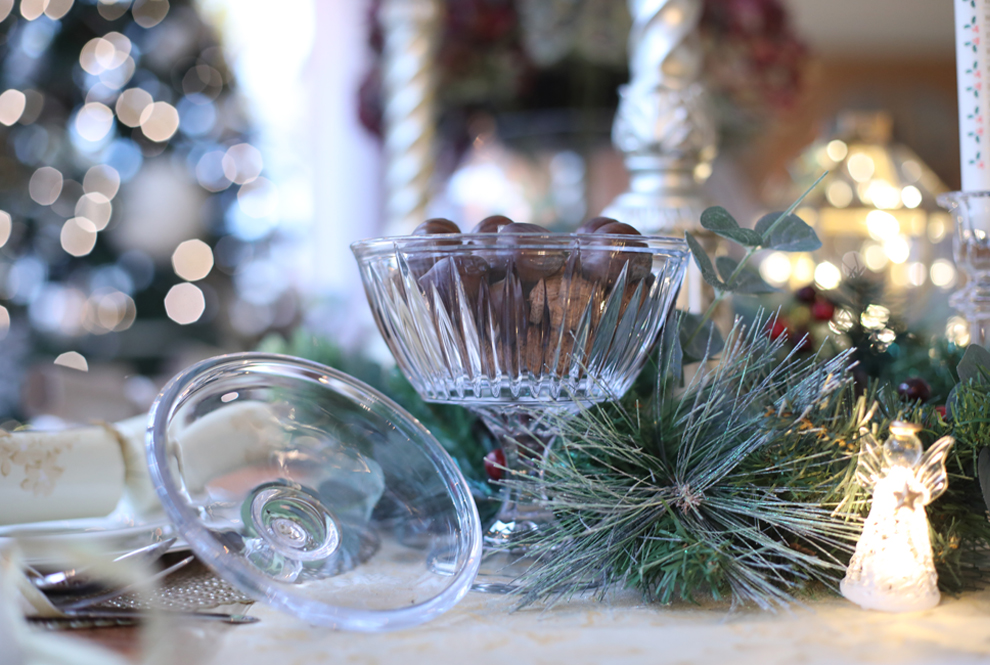 Deciding on a colour scheme was easy as I almost always opt for a traditional, timeless look, and I was instantly drawn to the Gold Damask range of tableware. I used the Gold Geometric Charger as placemats, popped a cracker on top of each place setting, and wrapped the cutlery in coordinating napkins. As the rest of the table is quite busy and full, the simple detail of each place setting works well. The gold tones of the accessories and ornaments work well together. The Gold Damask Jacquard Runner completes the look perfectly.
A Christmas tablescape must have is candles. The more the merrier! Find some Christmas inspired candles and you've cracked it. The large Christmas tree candles particularly stand out to me, along with the matching miniature tree tea lights. I added the glass candlesticks with some advent candles to make it extra festive. I'll light this each day of December with my children in the countdown to the big day.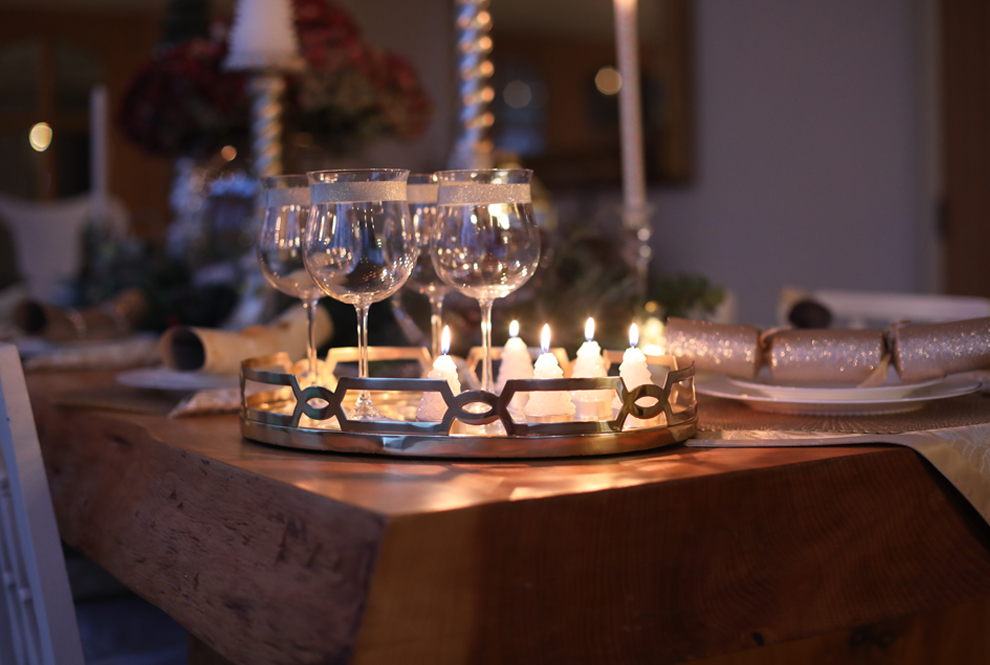 I love lanterns all year round, but they really do come into their own at Christmas time. Filling them with string lights, baubles, artificial snow and other decorations instantly makes them Christmassy.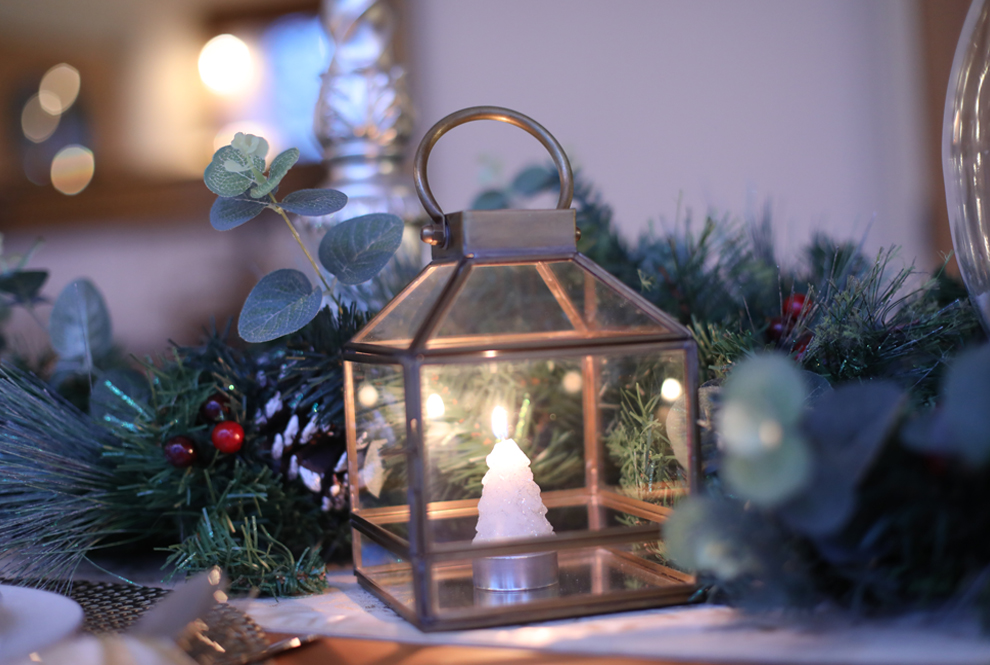 It's all in the detail and finishing touches. The delicate, lit glass angels are very pretty in the evening. Christmas wouldn't be Christmas without some nuts, so I've placed some in a glass jar on the table for us to snack on. Christmas to me is the most wonderful time of the year. The main motive is to bring family and friends together, to share love, gifts and delicious food. A little effort in decorating your dining table can only add to the festivity of the jolliest season. Decorating our dining table will become a Christmas tradition for the children to join in with. For this year I still think they're a bit too young 😉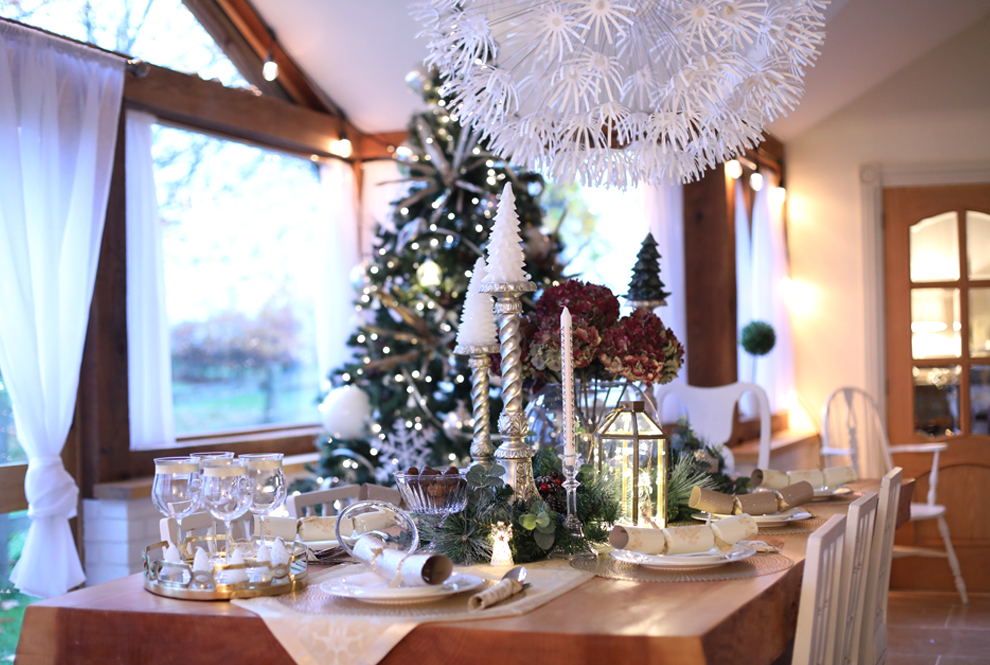 How are you decorating your table this Christmas? Let us know below or @LauraAshleyUK.