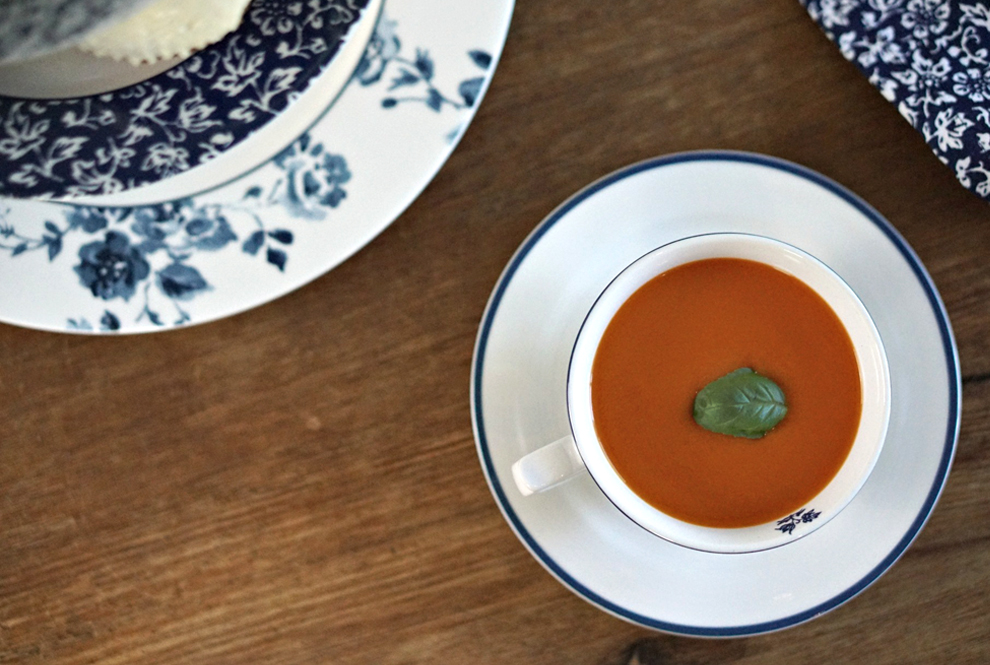 Take a look at these delicious comforting treats to help you get through the winter months... read more
As the darker days draw in and the temperature drops, all we want to do is nestle down with a cup of tea and some yummy comforting treats. This is why we have the lovely Sarah from Extraordinary Chaos here to share her favourite autumn recipe.
It's that time of year when wind and rain are battering the countryside and it feels that little bit colder up here on our little hill than it does in the village below. I love the sunny bright days with blue skies, but they are getting less and less frequent lately aren't they? These are the days that I love to potter in the kitchen. All warm and cosy away from the wind and rain and enjoying family time with our ever-growing family.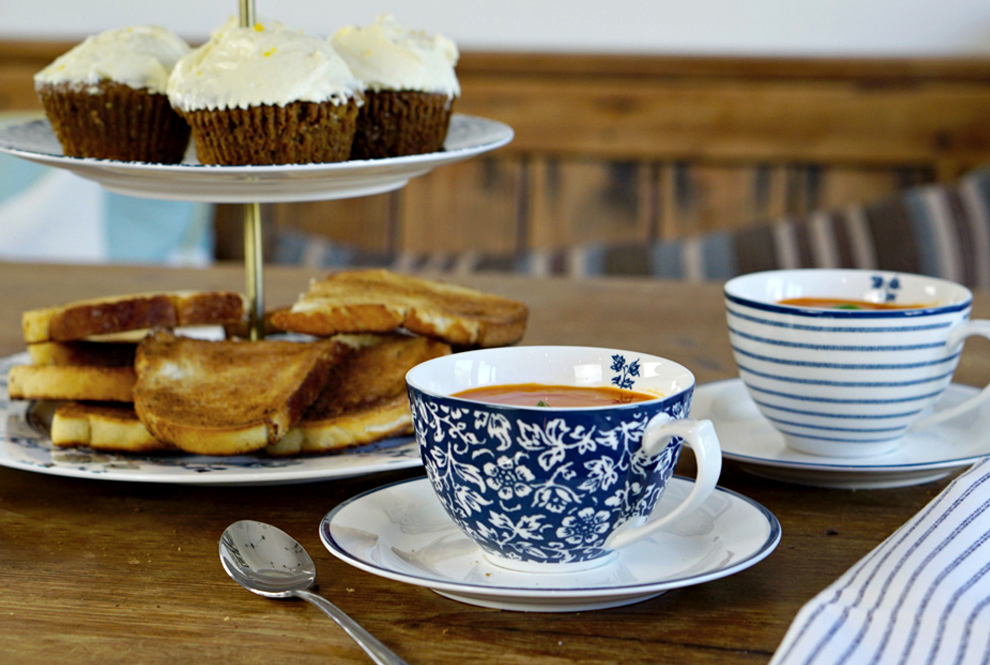 A couple of weeks ago, Joe had an unplanned school closure day. This gave us precious time in the kitchen together. Something that is happening less and less lately, but with food being the way to a tweens heart the promise of tasty treats is always a great motivation for growing boys.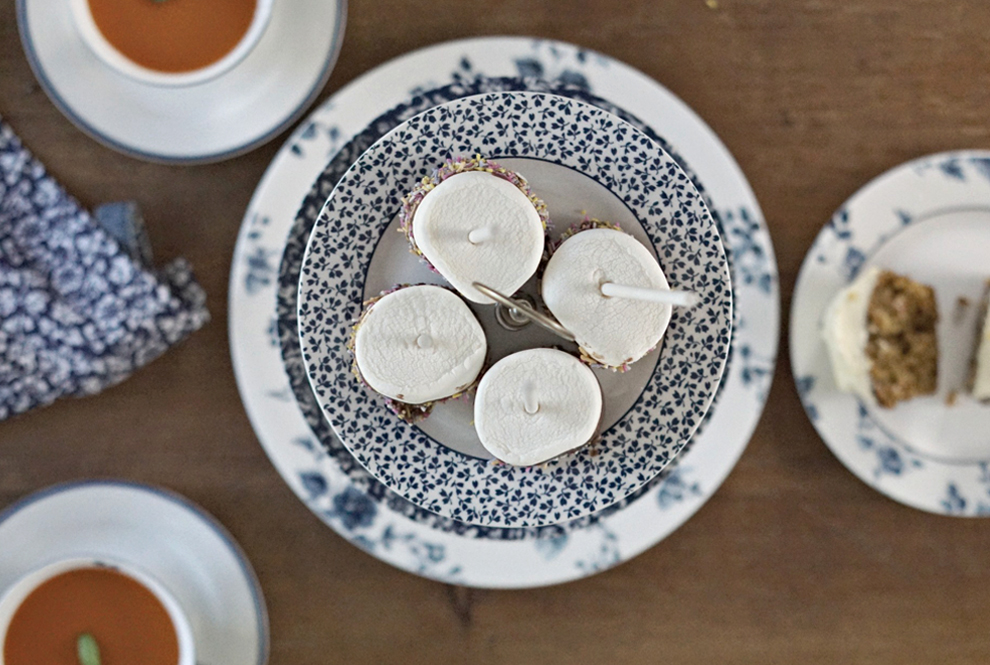 Having recently taken charge of the prettiest tea set from Laura Ashley I was dying to put it to good use and afternoon tea is not just for summer, is it?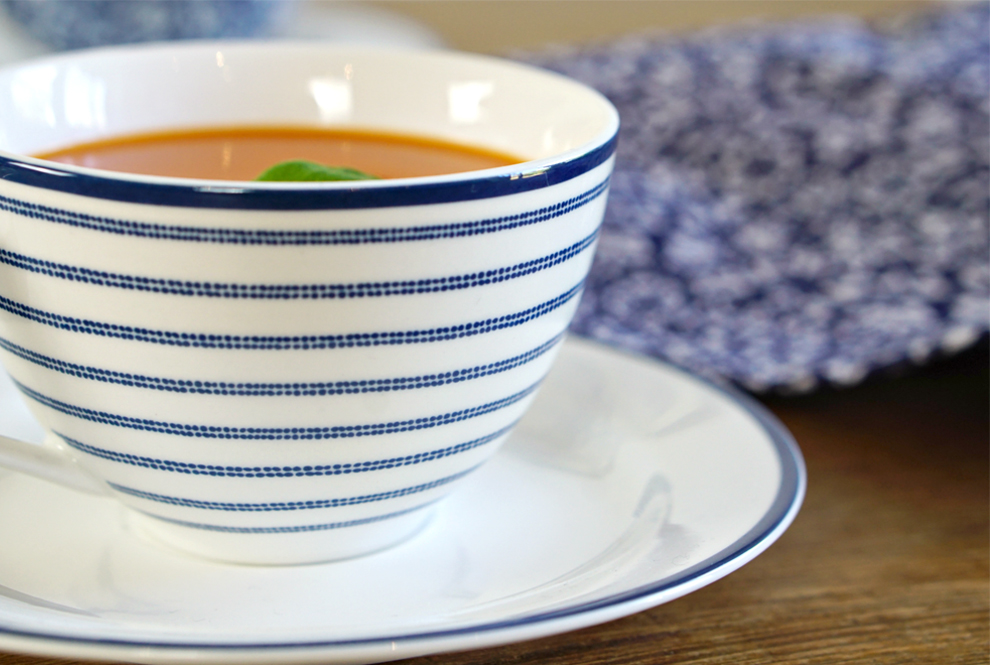 It's the perfect opportunity to enjoy steaming hot soup served with toast and cakes on a rainy autumn afternoon. We had planned a feast of tomato soup and tiger toast, chocolate dipped jumbo marshmallows in chocolate and carrot cake.
I love those afternoons, where nothing else matters other than preparing a mini feast and getting the time to chat about how high school life is developing, homework and all the latest gossip in the tween world.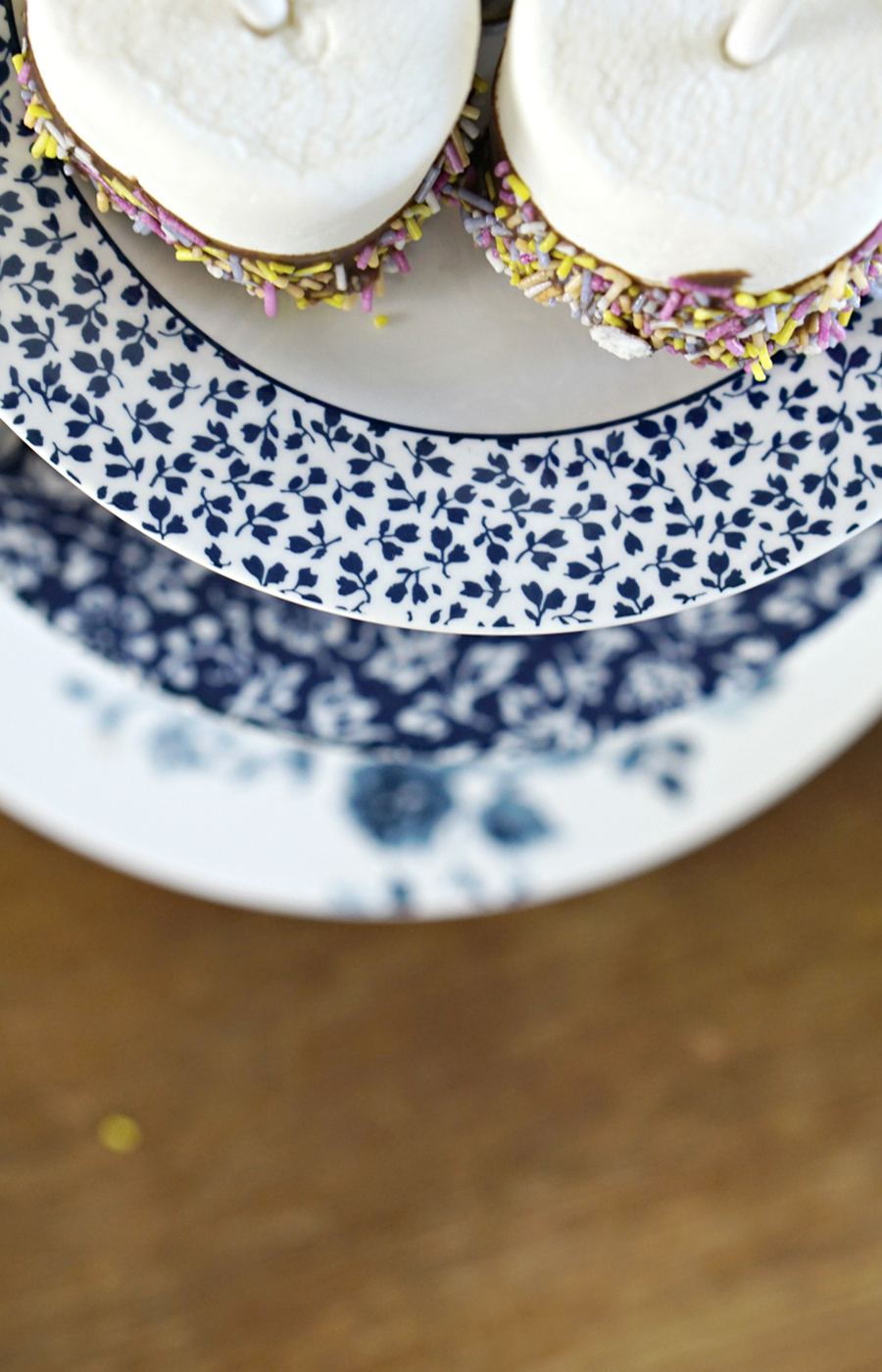 As we sat and enjoyed our feast we felt a real sense of accomplishment, there is nothing better than enjoying homemade cake on a windy, rainy afternoon with family. Sometimes you just have to let the world go by and take a little time.
For tasty carrot cakes, you will need:
Ingredients
175g brown sugar
100g sugar
100g self-raising flour
2 tsp. mixed spice
1 tsp. bicarbonate of soda
2 eggs
150 ml sunflower oil
175g grated carrots
The zest of 1 orange
For the icing:
70g butter
180 g soft cheese
70g icing sugar
A sprinkle of orange rind

Method
Heat the oven to 180C/160C in a fan oven
Line a 12-hole muffin tin with cupcake cases.
Mix the sugar, flours, bicarbonate of soda, mixed spice and orange zest, wish together the eggs and oil, then
Stir into the dry ingredients with the grated carrot. Divide the mixture between the cases and bake for 20-25 mins until a knife poked in comes out clean.
Cool on a rack for 20 mins
For the icing, beat the butter until soft and then mix in the soft cheese and icing sugar.
Spread the icing on top of the cakes, and sprinkle with a little orange rind.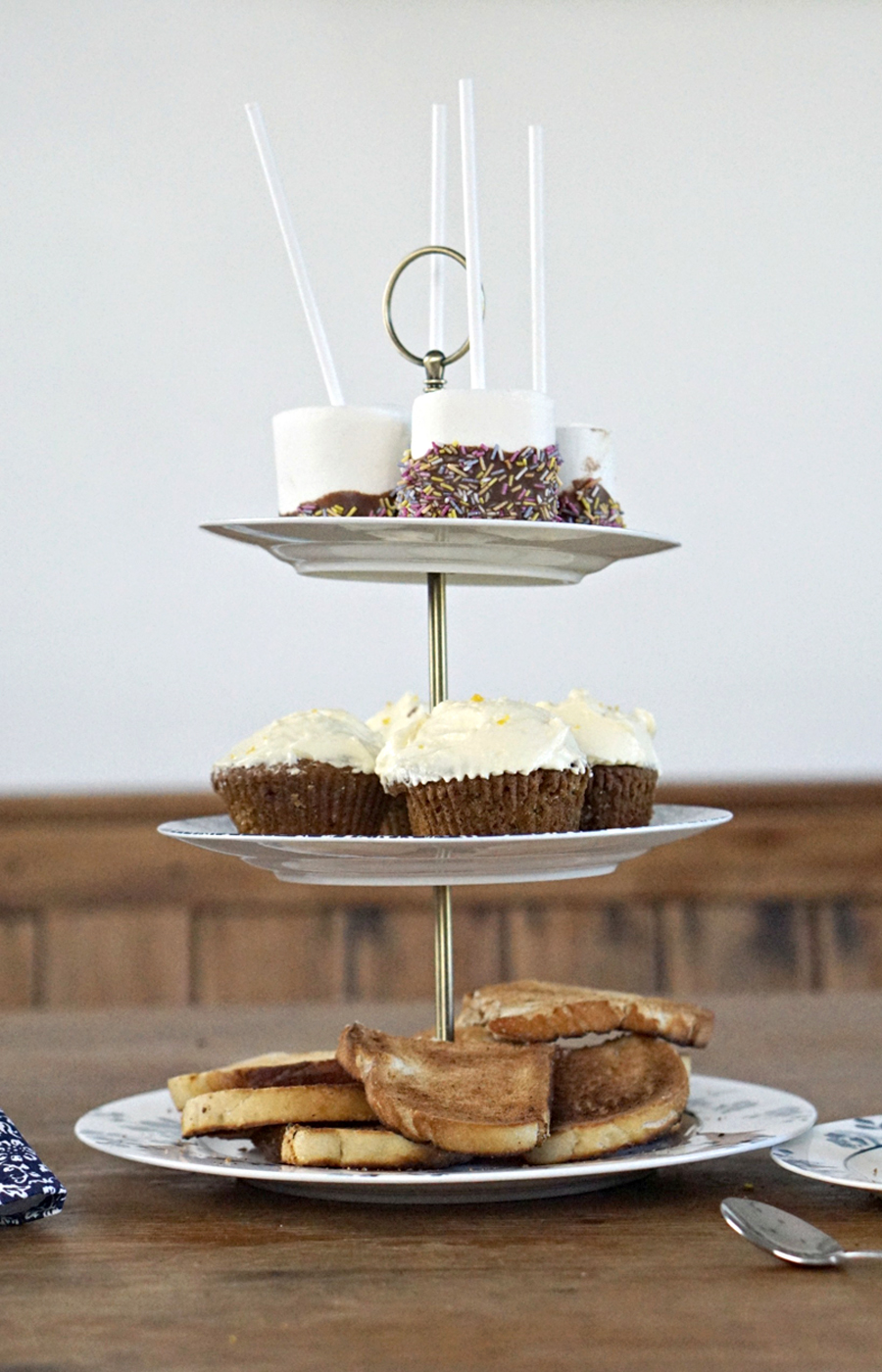 What are your favourite comforting recipes for the winter months? Let us know below or @LauraAshleyUK