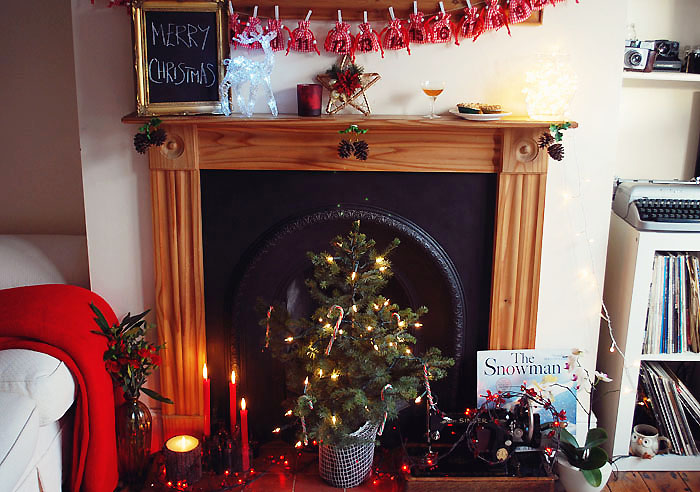 Lifestyle blogger Elizabeth of blog Rosalilium styles shows us her eclectic festive fireplace read more
The beauty is in the details, they say. And I am inclined to agree with them. I just love decorating my fireplace on a seasonal basis adding in new details to create an interesting display to marvel at. My Autumn Fireplace Display was filled with warm oranges and browns bringing the last of summer into the home. Now, for the Winter display I have brought a festive spirit together concentrating on the colour red and lots of light.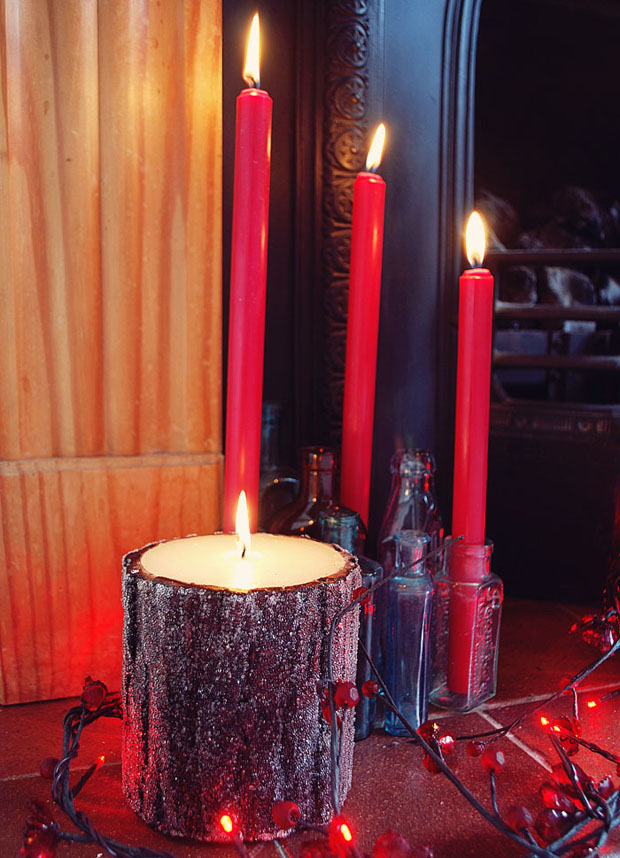 My Winter Fireplace Display brings together old favourite bits and bobs with some lovely Laura Ashley home pieces. Above I have used my vintage glass medicine bottles as candle holders alongside the Laura Ashley log candle and the festive light garland.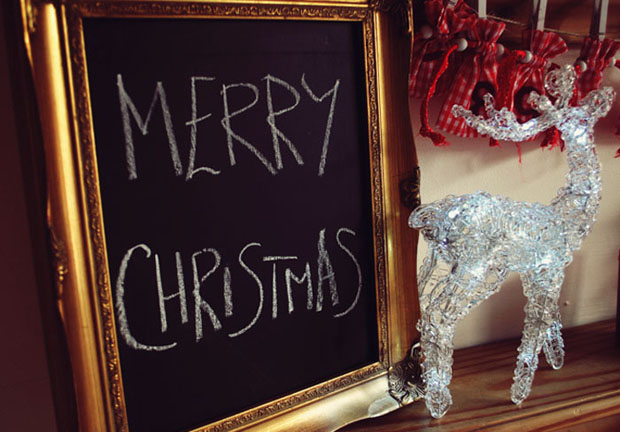 I took this lovely little fella, a lit Reindeer (available instore), and displayed a homemade Christmas sign next to him. He's pretty proud of his position on the fireplace. Just behind him is our homemade personal advent calendar. Each day has a slip of paper inside with a Christmas activity suggestion on it. It's making December rather fun!
My Winter Fireplace display features a Laura Ashley wide vase stuffed with white fairy lights alongside some mince pies and brandy for Santa. We also have a mini Christmas tree and a vintage record of The Snowman soundtrack – my goodness that film still makes me cry. I know my hand-operated Singer sewing machine isn't exactly festive but it always lives there by the fireplace because it is such a pretty object to behold.
My Winter Fireplace Display is a higgeldy-piggeldy collection of objects that together make something rather lovely to marvel at during these long cold nights snuggled under the blankets on the sofa with a giant mug of hot chocolate in hand.
For more festive cheer visit Elizabeth's lifestyle blog, Rosalilium.